5 GST free restaurants to dine at for more savings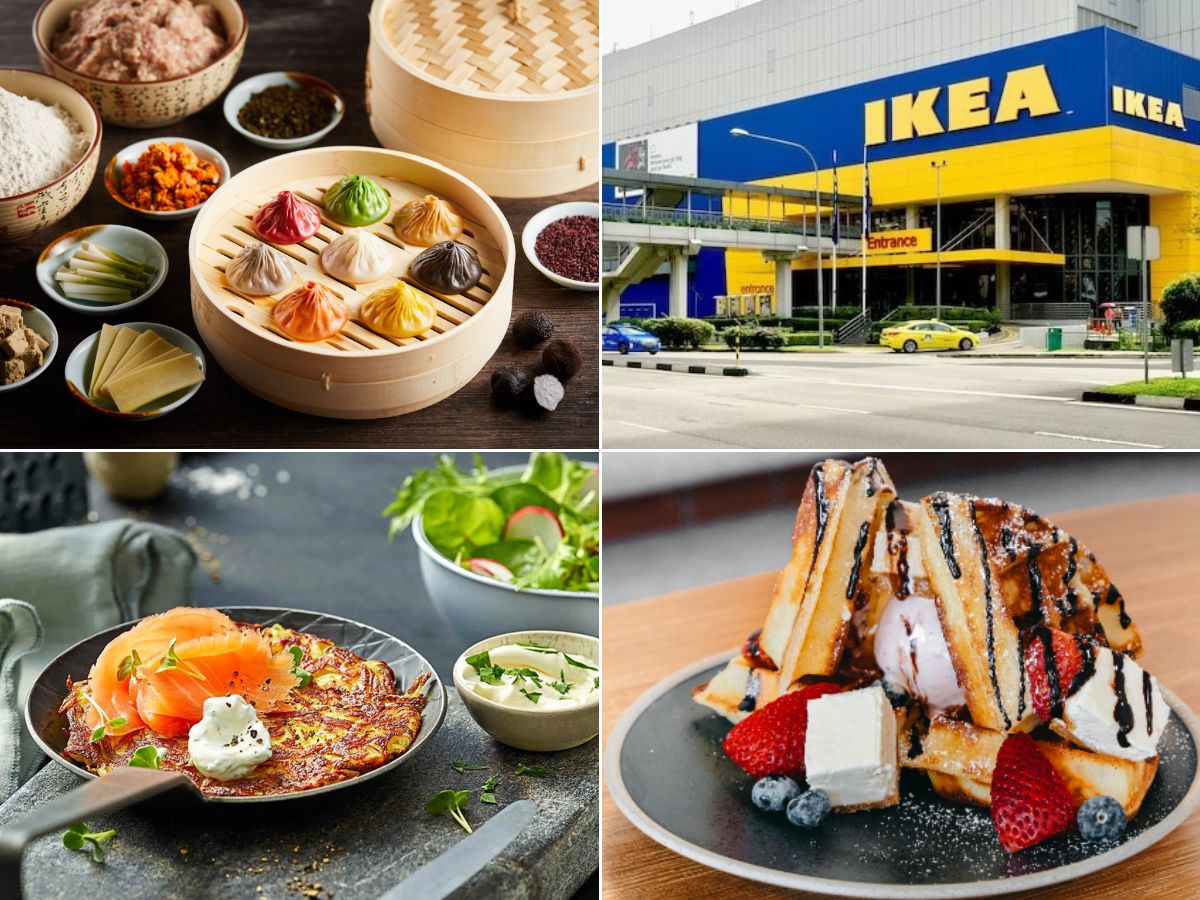 Well, it's official. Singapore's Goods and Services Tax (GST) went up from 7 per cent to 8 per cent at the start of the year, and consumers have been feeling the pinch ever since.
Although we had almost a year to brace ourselves for the impact of that much-dreaded 1-percentage-point increase (with one more hike to come in 2024), it's still a hard pill to swallow, what with escalating inflation, dampening economic sentiments and worries of an approaching recession.
As our daily expenditure gets more expensive, it's getting increasingly important that we find more wallet-friendly options to curb the rising cost of living.
We sussed out a few GST-free restaurants in Singapore that have decided to help us cope with mounting costs by absorbing the GST increase. 
Read on to find out which GST free restaurants you can dine at to get more mileage out of your dollar.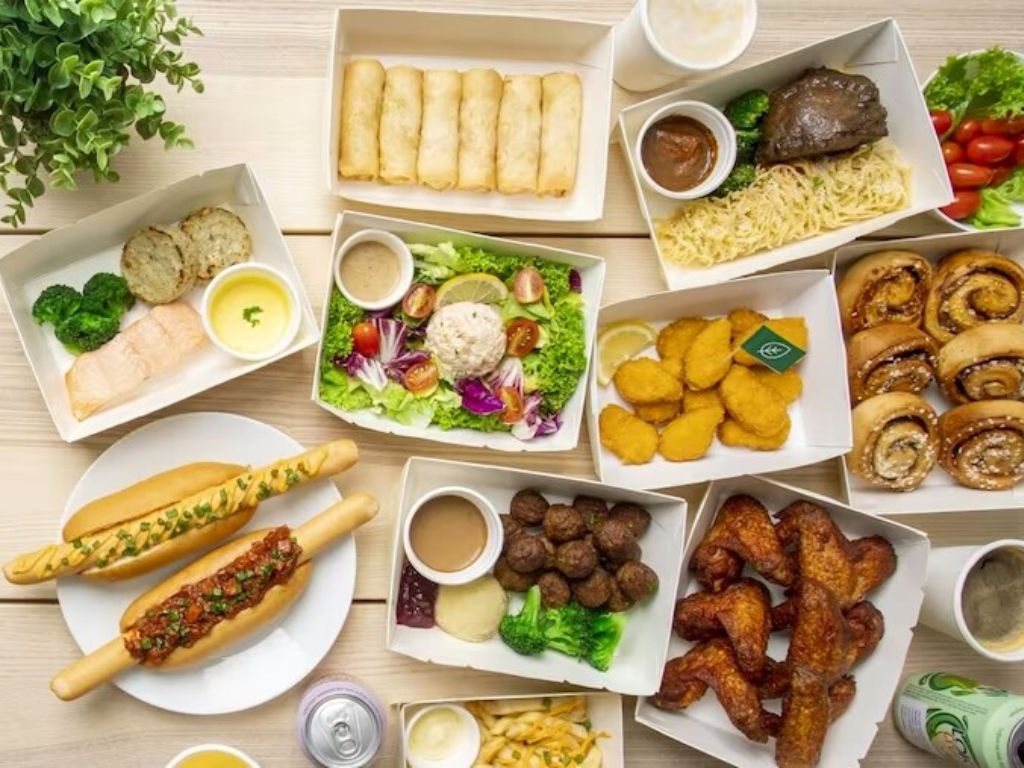 Who'd have thought that one of Singapore's most popular furniture stores would also become one of the country's most popular chow spots? The beloved Swedish home goods retailer is known for its stylish DIY furniture, but its restaurant is a dining hotspot as well, serving affordable food ranging from Swedish classics to local delights.
Ikea announced on its website that it will be absorbing the GST increase for both retail and food, which is great since every visit to Ikea usually ends up in a shopping spree, indulgent feast and sizeable bill. 
Signature items:
It goes without saying that Ikea's legendary Swedish meatballs (S$6.90 for eight pieces) are a must-order for anyone who loves juicy, chunky meatballs drenched in rich gravy. 
For others, the chicken wings (S$8.90 for six pieces) are another affordable snack to tuck into after a long trawl through the retailer's sprawling compounds.
GST increase counter-efforts: 
Here's what Ikea Singapore said regarding its GST absorption:
"At Ikea Singapore, we will implement the GST rate increase of 1% on January 1st 2023. But we will absorb the GST rate increase and will not put prices up as a result of the GST rate change online or in-store. This also applies to the Ikea food range and our services."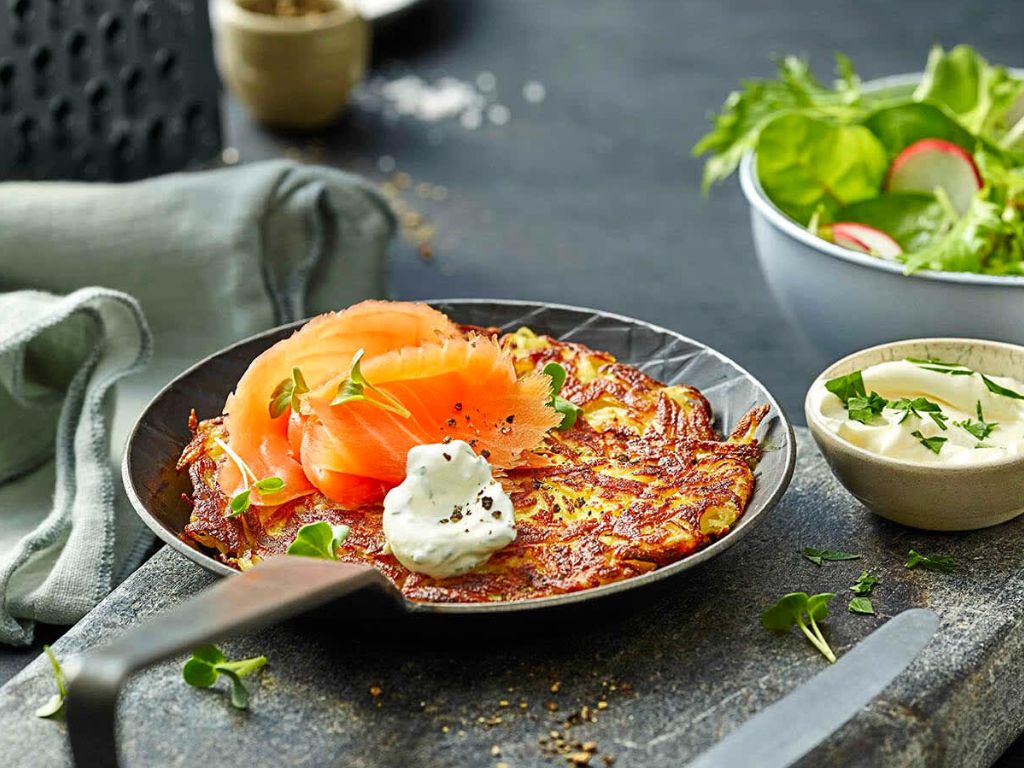 Marche, whose first restaurant opened in Stuttgart in 1983, is a household name when it comes to casual Western dining. The brand is known for its wholesome European comfort food that's prepared a la minute for the customers, with a focus on fresh and seasonal ingredients.
Marche Singapore announced on social media that it will absorb the GST increase at all its Marketplace outlets.
Signature items: 
Marche may have one of the most extensive menus around, but if there's one dish that everyone goes there for, it's the signature original Swiss rosti (from S$9.90), made golden crispy and so incredibly satisfying.
Its array of European fare might satiate your wanderlust pangs, such as the light black forest ham crepes (S$20.50) and the incredibly decadent German classic of half crispy pork knuckle (S$29.90).
GST increase counter-efforts: 
Here's what Marche said regarding its GST absorption:
"We are shouldering the 1% GST hike hit for you! This is a small gratitude gesture to you, our customers, for sticking around with us through thick and thin.
Furthermore, all of our prices remain and are GST-inclusive. No service charges and no hidden fees, you only have to pay for what you see! So let's usher into 2023 on a great note as we continue to serve you market-fresh food without worrying about feeling the pinch!
*Only applies to Marketplace outlets (313@Somerset, Suntec City and VivoCity). Jem outlet is subject to prevailing taxes."
3. Paradise Group 
Multiple concepts and stores islandwide
Open: Operating hours vary across outlets.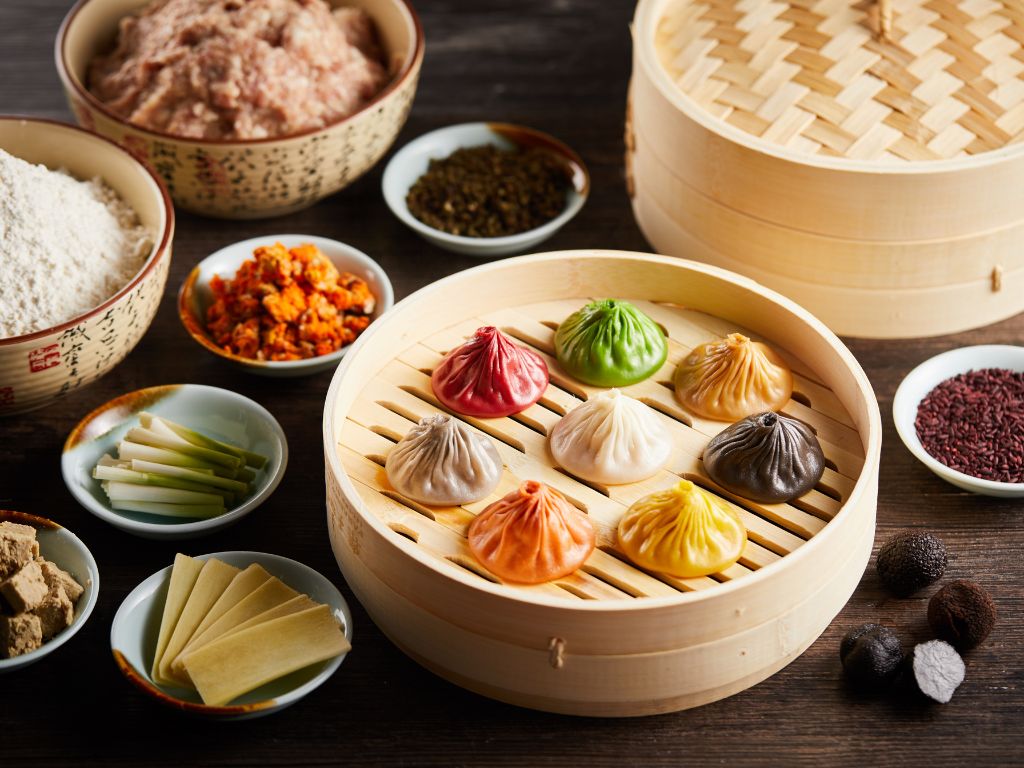 Paradise Group is one of Singapore's eminent oriental cuisine groups that started out as a humble 25-seater at Defu Lane. It has since grown into an empire boasting more than 11 concepts with more than 60 restaurants worldwide. 
Some of its most iconic brands include Paradise Dynasty, Beauty in the Pot, Canton Paradise, and Paradise Teochew. For its loyal customers, Paradise Group will not just absorb the 1% GST increase — it's deducting the 8% GST entirely, from Feb 20 to Apr 28, 2023, making it a great GST-free restaurant to dine at.
Signature items: 
With such a diverse stable of concepts, it's hard to choose from all of them. If you're a xiao long bao lover, Paradise Dynasty's vividly coloured specialty dynasty xiao long bao (S$18.80 for 8 pieces) will dazzle you with an array of flavours ranging from luxurious black truffle to umami crab roe.
And of course, you can't go wrong with Beauty in the Pot's silky beauty collagen broth (S$33.80 for a single pot) for a hotpot self-care session. That or feasting on the homely dim sum from Paradise Teochew that includes the flowy steamed molten salted egg yolk bun (S$8.80 for three pieces) and juicy steamed pork dumpling 'siew mai' (S$9.80 for four pieces).
GST increase counter-efforts:  
Here's what a representative of Paradise Group said regarding its GST absorption:
"Paradise Group will be absorbing not just 1% GST, but will deduct 8% GST from the final bill from Feb 20 to Apr 28, 2023. This is only for diners who are Citi card members (and pay using the card) or PGR (Paradise Gourmet Rewards, which you can sign up for free here) members.
This will be applicable to the following brands under Paradise Group: Paradise Teochew, Seafood Paradise, Beauty in The Pot, Paradise Dynasty, Canton Paradise, Paradise Classic and Paradise Hotpot."
4. Lola's Cafe
5 Simon Road
Open: Tuesday to Friday (10am to 10.30pm), Saturday to Sunday (9am to 10.30pm)
48 Lor Mambong
Open: Tuesday to Friday (10am to 10pm), Saturday to Sunday (9am to 10pm)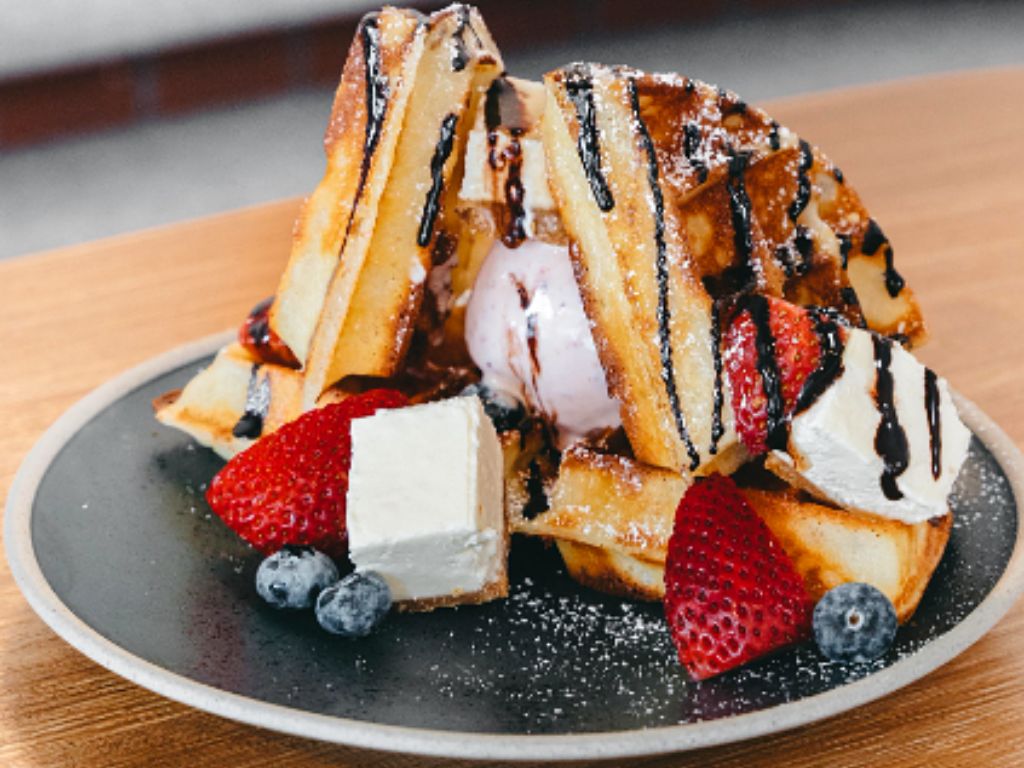 Lola's Cafe is best known as one of the pioneering establishments in Singapore's cafe scene. It started out in the quaint Kovan neighbourhood and quickly became one of the most popular brunch spots in the north-east region of Singapore. Following its popularity, it opened a second outlet at Holland Village in 2022.
Lola's Cafe announced on social media that it will absorb the GST in-house for the first quarter of 2023.
Signature items: 
Brunch classics are the cafe's bread and butter, and the pulled pork and avocado egg benedict (S$16 at Kovan, S$18 at Holland Village) is a dish that's consistently popular across its outlets. You can't go wrong with that flavourful smoked chipotle pulled pork, smashed avocado, poached egg and Hollandaise sauce draped atop crunchy sourdough slices.
Those with a sweet tooth might also be inclined to go for its unique signature dessert, the strawberry cheesecake waffle (S$14 at both outlets). It's a sinful treat laden with frozen cheesecake cubes, fresh berries, maple and chocolate syrup, and adorned with a single scoop of tangy strawberry cheesecake ice cream.
GST increase counter-efforts:
Here's what Lola's Cafe said regarding its GST absorption:
"We begin the new year with a few adjustments that may require some getting used to. To ease the course of nationwide price changes, we will be absorbing the 1% GST increase in-house for the first quarter of the year so you'll get the same value out of your favourite Lola's provisions."
5. Dumpling Darlings
86 Circular Road
Open: Monday to Thursday (11.30pm to 2.30pm, 5.30pm to 10pm), Friday (11.30pm to 2.30pm, 5.30pm to 11pm)
44 Amoy Street
Open: Tuesday to Friday (11.30pm to 2.30pm, 5.30pm to 10pm)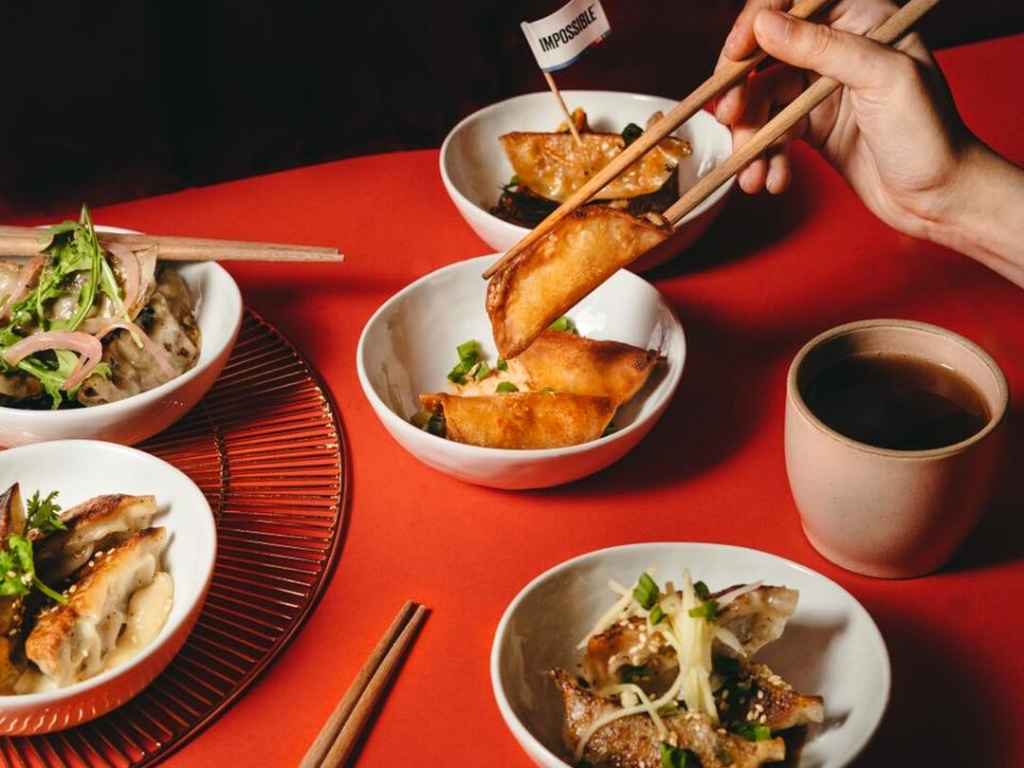 Conceptualised by the same folks behind Lola's Cafe, Dumpling Darlings is a popular CBD meal spot that opened its first outlet on Amoy Street in 2018. A second Boat Quay outlet followed in 2020. The eatery is known for its quirky Asian-inspired noodles and unique dumpling flavours.
Dumpling Darlings announced on social media that it will absorb the GST in-house for the first quarter of 2023.
Signature items: 
As you'd expect from its name, Dumpling Darlings specialises in dumplings — with a twist. Some unique flavours that its regulars adore include the smoky and truffle-scented fried pierogi (S$8) and the rich and earthy smoked duck (S$8).
You can even get a lunch set for S$17 that includes four dumplings, a refreshing iced drink, and a bowl of its quirky fusion-inspired noodles, with popular choices such as the mouth-numbing Sichuan pork noodles or braised pork noodles with shredded pork ragu.
GST increase counter-efforts:
Here's what Dumpling Darlings said regarding its GST absorption:
"Lots of talk about inflation going on when all we want is to make good food! While it is difficult to maintain our prices with increasing levies and costs, we know it is going to take some time before we are all comfortably adjusted to the new norms. So, Jo (the name of its mascot) has decided to absorb the increased GST and keep to our current prices till the end of March. Hip hip hooray!"
---