My Must-Eats… with Endowus CEO Gregory Van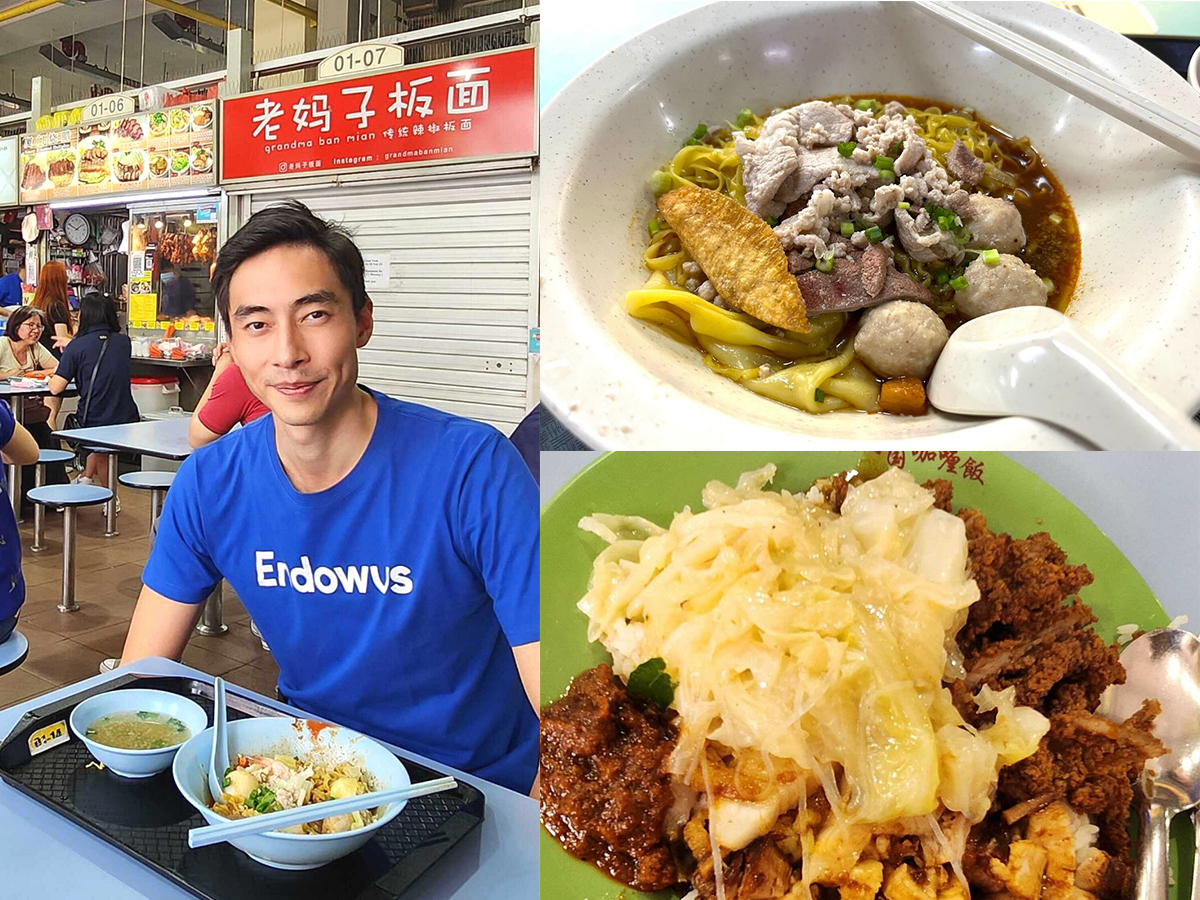 My Must-Eats is a HungryGoWhere series featuring Singapore's public figures and their favourite food haunts. This week, we speak to Gregory Van, chief executive officer of digital wealth service Endowus.
With charming, good looks and an admirable background in finance, Gregory Van, 34, is impressive on many counts for someone his age.   
Aside from co-founding digital wealth platform Endowus, Van was named Asia Asset Management's CEO of the Year for the Singapore market for two years in a row. He was also one of the pioneers behind the digital payment system of the Grab superapp. 
Like you and me, Van loves his hawker food and, as we found out in this interview, has a penchant for good ol' hawker dishes. 
Having been born and raised in Hong Kong has also diversified his palate. 
Van was later educated in the United States and spent several years in investment banking. 
So who better than Van to give us some sound financial advice by way of cheap and good food haunts in Singapore?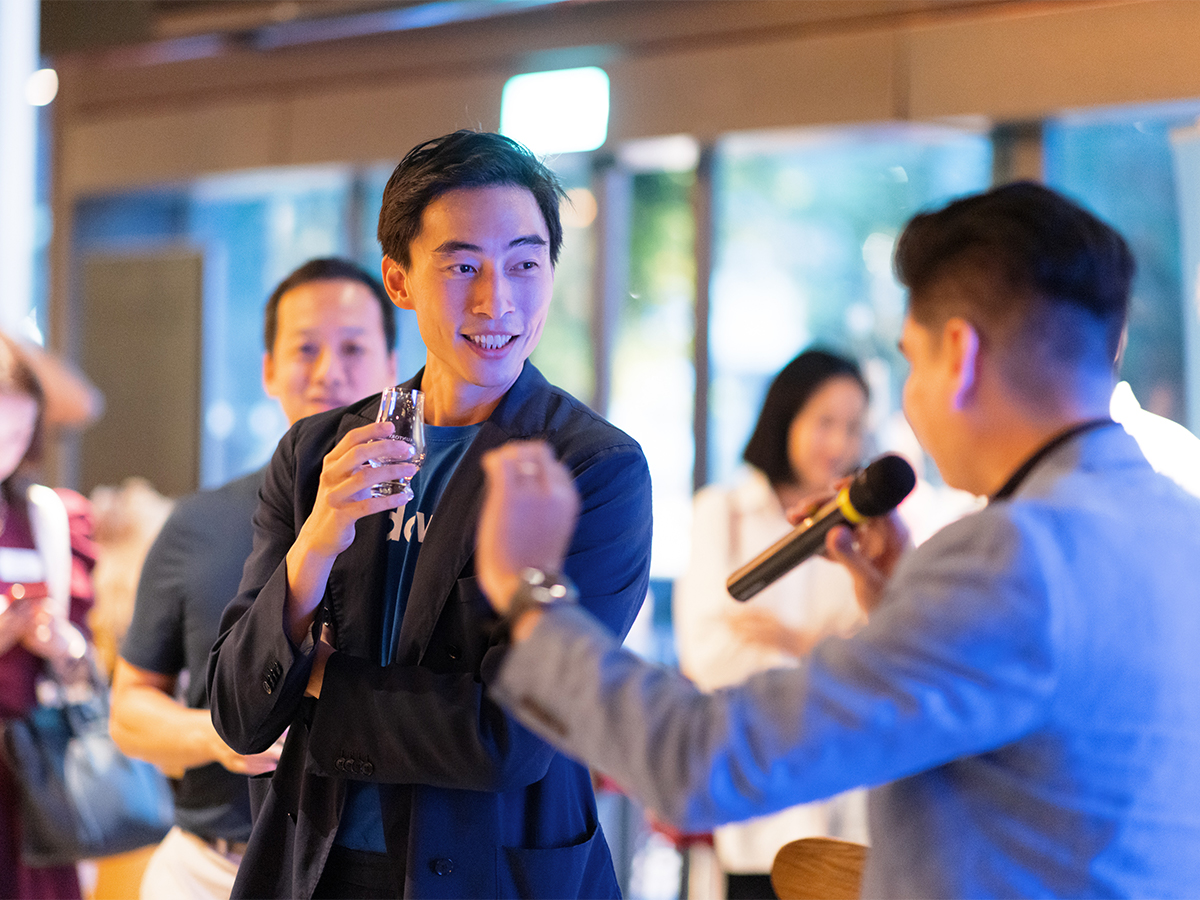 1. What dish reminds you of your childhood — and where did you get it?
Char siew fan (barbecued pork with rice).
I spent my early childhood in Hong Kong, and char siew fan was something that I would often request to have at select specialty places and restaurants. There was a char siew fan shop a five-minute walk from my primary school in Hong Kong, and friends used to head down with whatever pocket money we had to get a plate after school. Probably not the "snack" our parents wanted us to be eating at 3pm. 
The diversity in styles is enormous, and since moving to Singapore in 2011, I've really grown to appreciate the Singaporean or Malaysian take on this dish. 
Back when the Endowus office was in a shophouse along Neil Road, we used to eat at Foong Kee on Keong Saik Road (I heard that it has reopened at Commonwealth) three to four times a week. I want to make a special call-out to their chilli sauce, which had a tangy, orange-peel kick. I can credit a lot of great memories and team bonding from lining up for and devouring those lunches.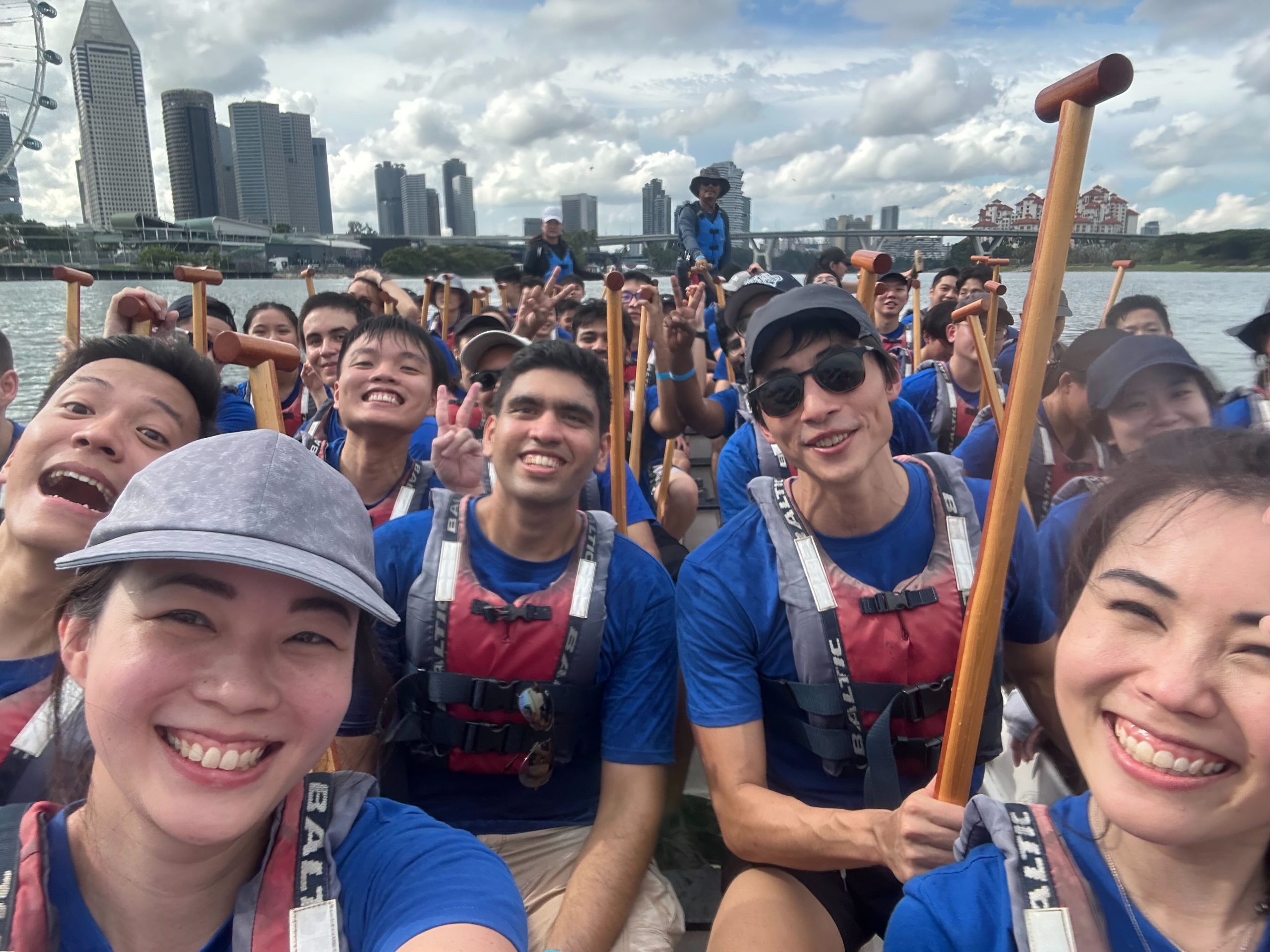 I would always take my kids there, too, whenever they visited me in the office. Now six and four years old, they are well on their way to developing the same obsession. 
To satisfy my cravings these days, I go to 88 Hong Kong Roast Meat Specialist in Lavender. 
2. What's your go-to eatery in Singapore? Why?
It is so difficult to choose just one. My go-to really depends on how convenient it is to get to the eatery from where I am, and the time that I have to spare.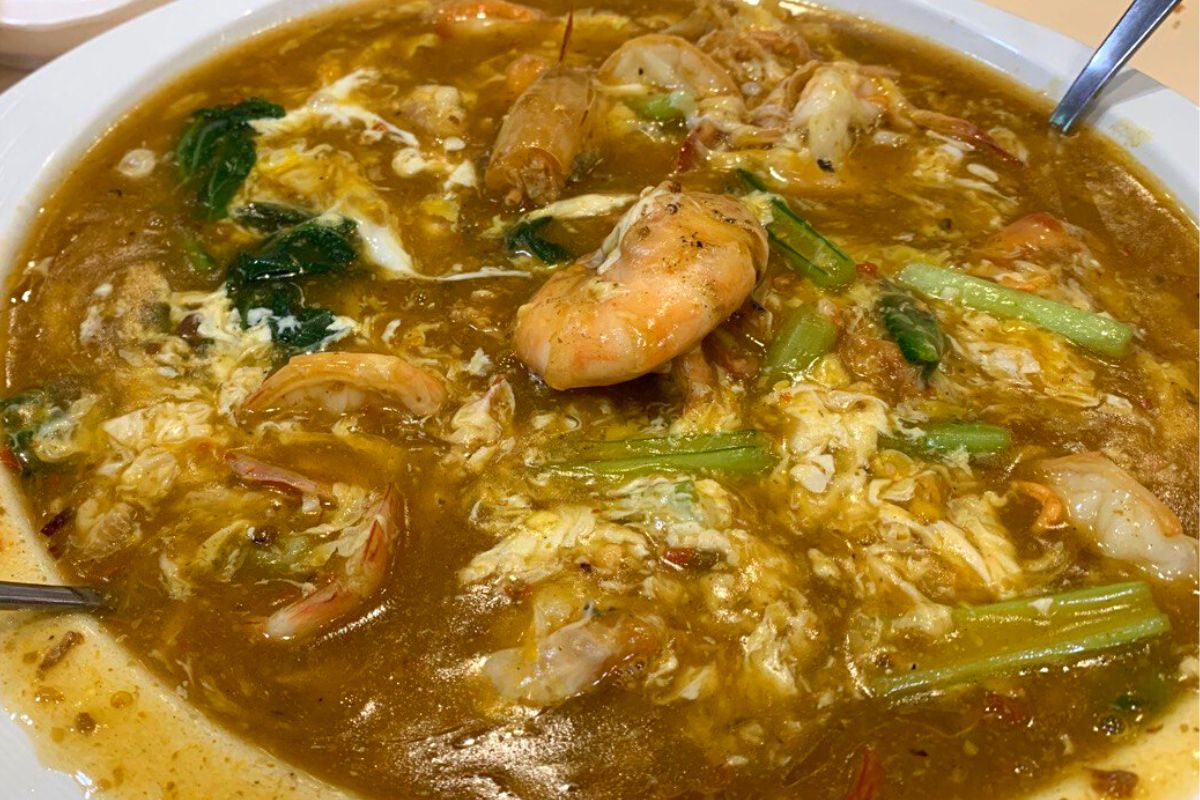 For local food, I love the big prawns hor fun from Kok Sen Restaurant, also on Keong Saik Road. When we had more time than a quick plate of char siew fan, the founding team would fuel up over lunch and supper, as we ground for months to prepare Endowus's cash savings, Central Provident Fund and Supplementary Retirement Scheme investment solutions for launch in late 2019.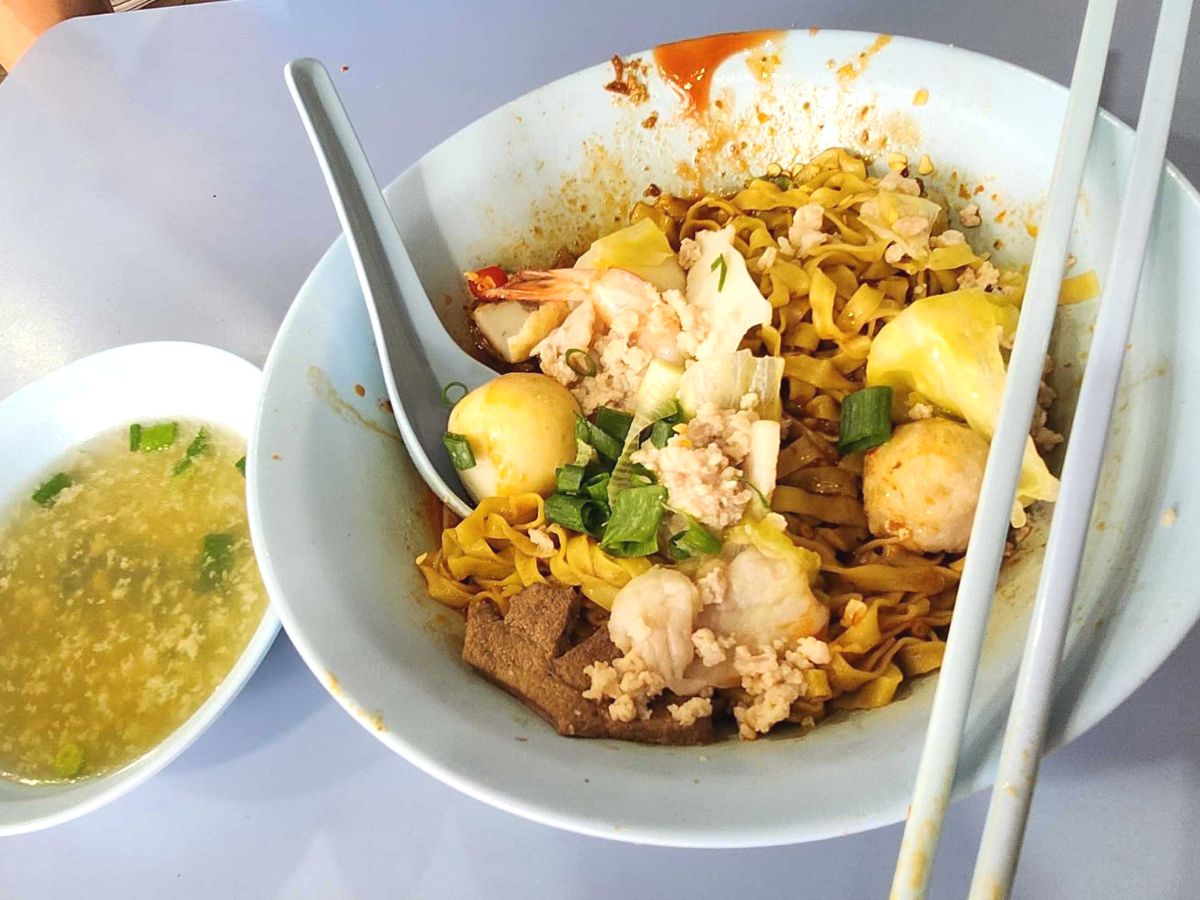 The Endowus office is now on Cecil Street, which is near the Amoy Street Food Centre. So, for lunch these days, I will get either curry rice from Yuguo Curry Rice or fishball noodles from Ah Ter Teochew Fishball Noodle. The CBD crowd typically starts flowing in at noon, so whenever I head down later than that, I will just grab my lunch from any stall with the shortest and fastest-moving queue. 
When I have more time for a sit-down meal, or when friends from overseas are visiting, I always go for Naked Finn, where the quality of produce and care for the chefs by the owner Ken Loon are unmatched. He had also launched Magic Square, which developed ambitious chefs to really innovate.
3. When you travel, what's one Singapore dish you always miss?
I am a big noodle fan. 
When I am overseas, the dish I always miss is bak chor mee. The combination of the different condiments — (lots of) vinegar, soy sauce, lard oil and chilli — is just perfect. You really can't get this taste in other noodle dishes, or any other dish for that matter anywhere else in the world. The original Tai Hwa still hits the spot.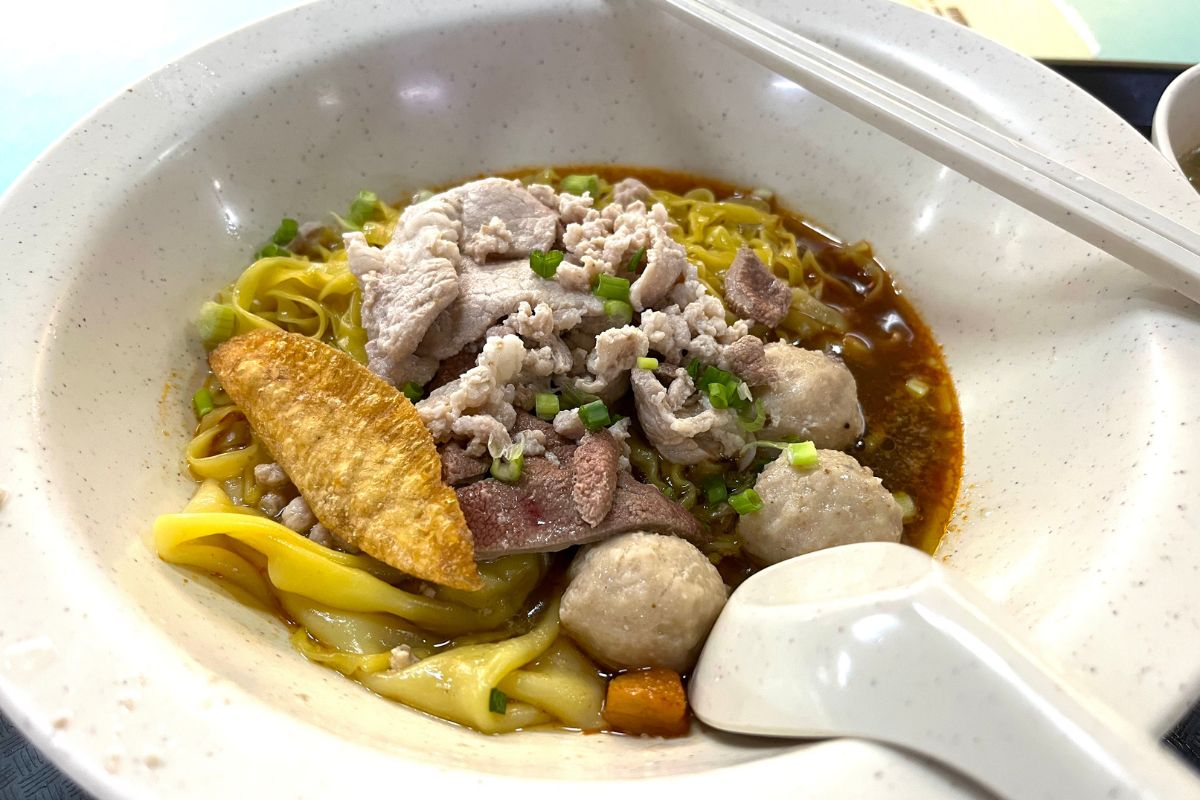 4. What dish or cuisine do you want to try, but have not?
I have heard good reviews of Claudine restaurant from friends and family, and hope to find time to head down soon. 
5. What's the last thing you ate that impressed you — and where did you have it?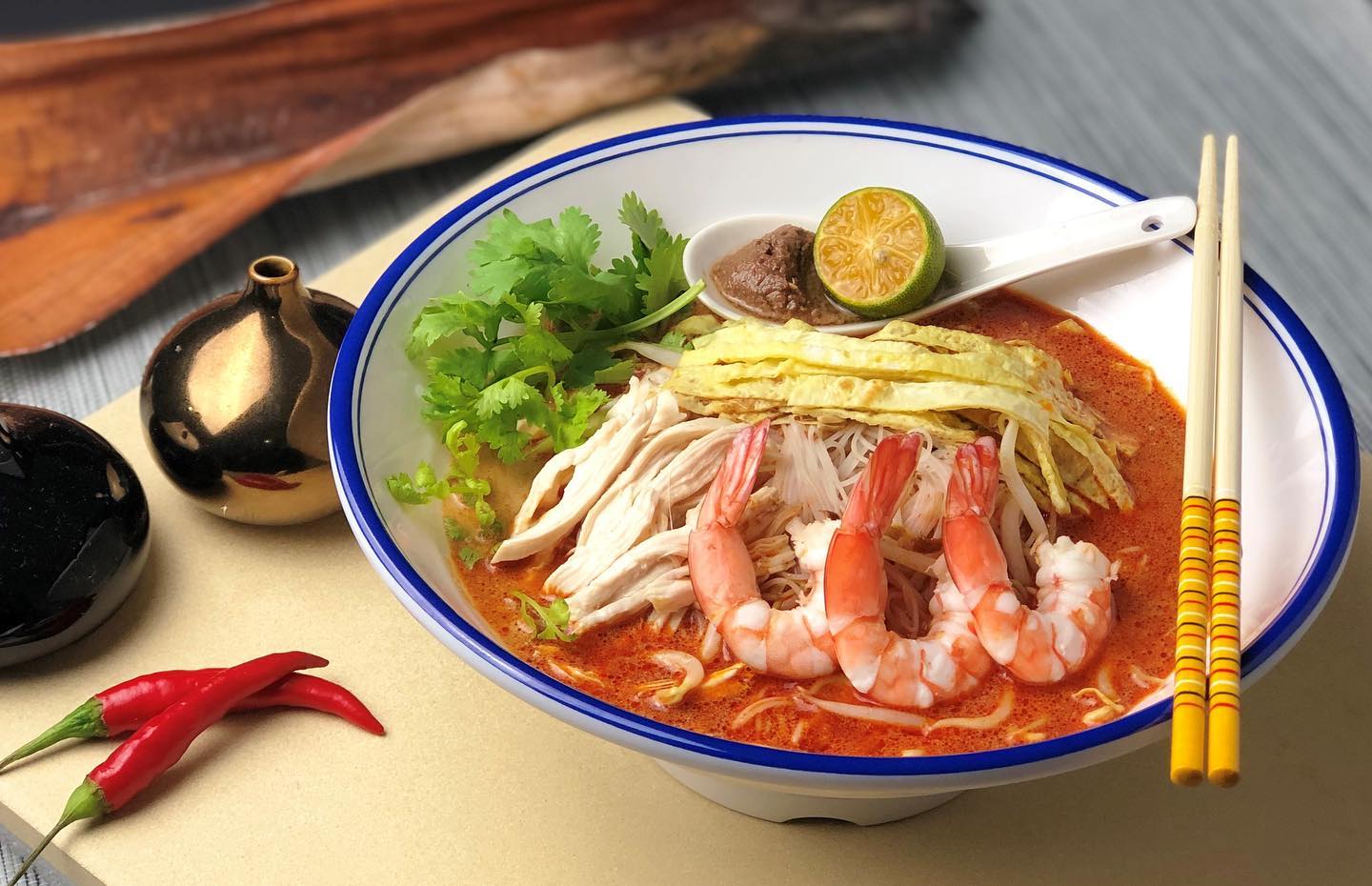 During the weekends, I would usually dabao (take away) from Sarawak Delicacy Laksa & Kolo Mee in the Bedok area. The queue is usually fairly long, but it moves quickly. 
I highly recommend anyone to give it a try. The aromatic laksa broth alone is worth the wait.
For more ideas on what to eat, read our articles on Elijah Pies and black sesame desserts and snacks.
88 Hong Kong Roast Meat Specialist, Kok Sen Restaurant, Ah Ter Teochew Fishball Noodle, Yuguo Curry Rice, and Sarawak Delicacy Laksa & Kolo Mee are on the GrabFood delivery service and offer free delivery (up to S$3 off) with GrabUnlimited. You can also book a ride to all the stores mentioned above.