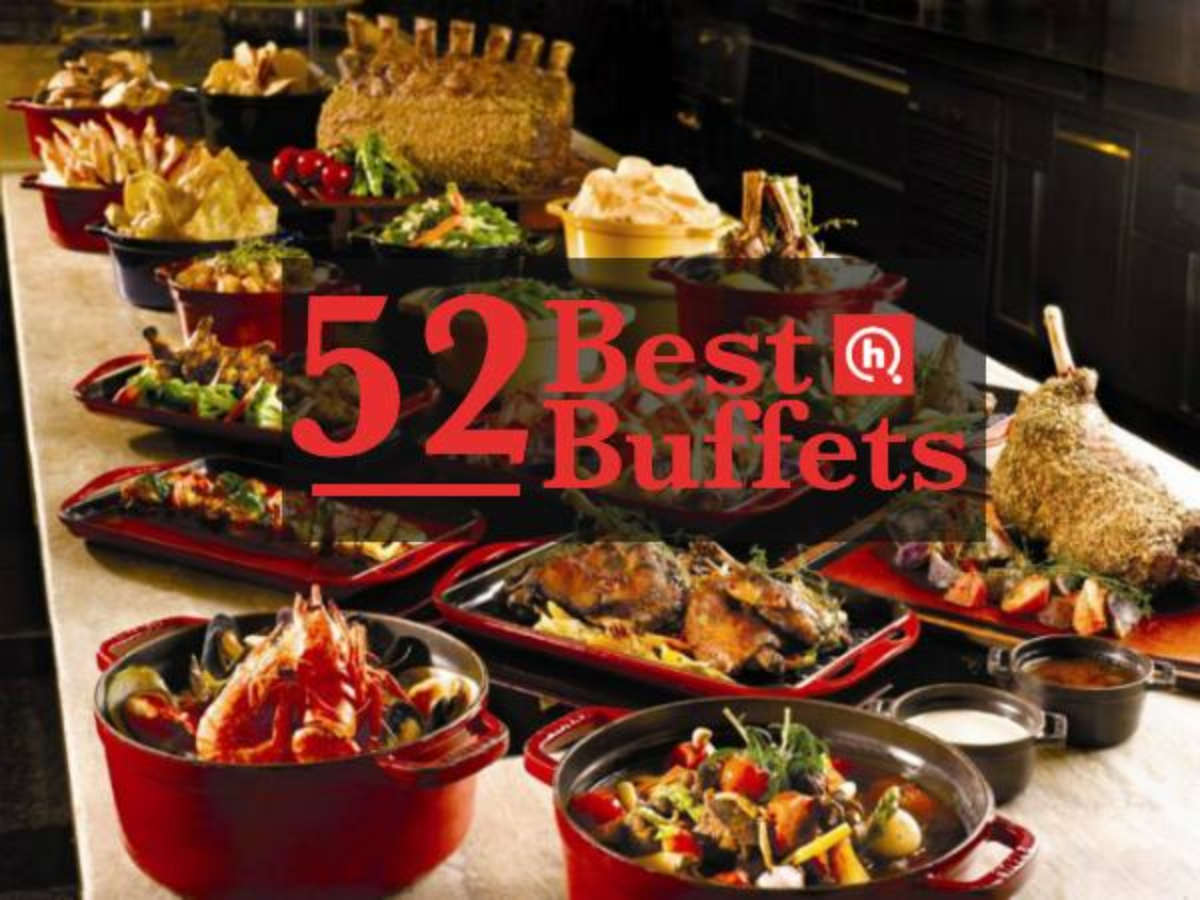 Last year, we published a massive buffet list because you asked for it. We've updated our list this year, because, well, it's about time, and we've seen how much you love to get the most out of your 'all you can eat's.
Close to half of the 52 Best Buffets 2014 list are new, a handful of which are brand on the scene.
The restaurants have been determined by our editors and you, our users – we took into account the reviews and votes you left on our establishment pages. The result? We've got halal, vegetarian, Chinese, Japanese, Italian, Korean entries, and even a Spanish feast in our 52 Best Buffet list this year.
Here's to another year of eating big, and well!
AFTERNOON TEA
Brasserie Les Saveurs
Cafe L'Espresso
CHINESE
Cherry Garden
Coffee Lounge @ Goodwood
Hai Tien Lo
The Magic of Chong Qing Hotpot
Man Fu Yuan
Peony Jade
Pin Wei Xuan
Si Chuan Dou Hua
Yum Cha Chinatown
FAST FOOD
Chicken up
HALAL
Carousel
StraitsKitchen
INDIAN
Tiffin Room (V)
Yantra (V)
INTERNATIONAL
10 at Claymore
Bar & Billiard Room
Brizo Restaurant & Bar
Checkers Brasserie
Clifford
The Dining Room
Edge
Equinox Restaurant
Greenhouse
The Kitchen Table
The Line
Lime
Melt – The World Cafe
Mezza9
One-Ninety Wood-Fired Steaks and Seafood
Oscar's Cafe & Terrace's
ITALIAN
Alkaff Mansion Ristorante
Basilico
Forlino
Prego
JAPANESE 
Hanare
Himawari
Ikoi Japanese Restaurant
Kuishin Bo
Shinkei Japanese Restaurant
Z'en Japanese Cuisine restaurant
KOREAN
2D1N Soju Bang
The Corner Place Korean BBQ
Goki Day Korean BBQ Buffet Restaurant
PERANAKAN
Flavours at Zhongshan Park
Orchard Cafe
Princess Terrace

SEAFOOD
Plaza Brasserie
SPANISH 
Don Quijote
VEGETARIAN
Annalakshmi Janatha
LingZhi Vegetarian Restaurant (V)
(V) With vegetarian options 
---