10 Best Indonesian restaurants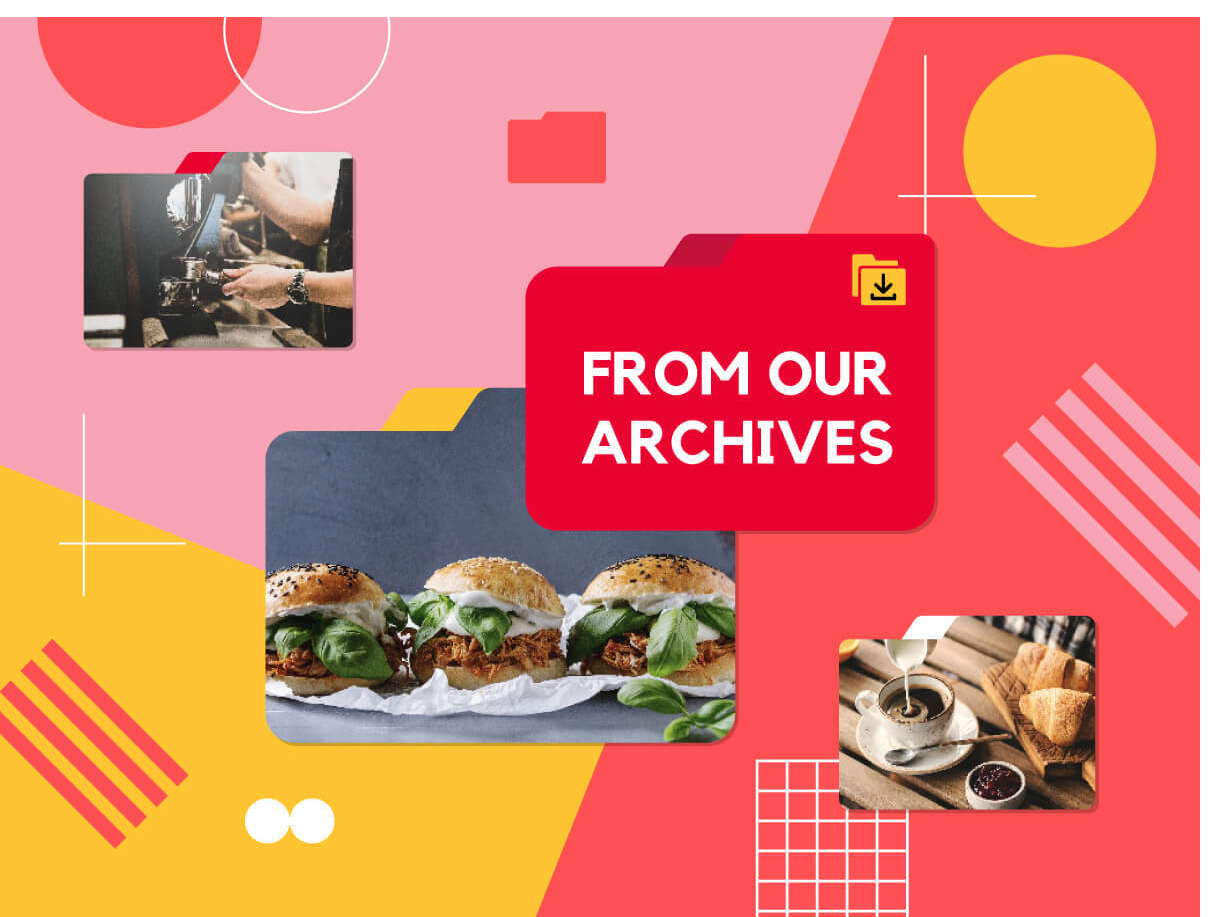 Indonesia celebrates its 67th year of Independence this 17th  August – they've really come a long way from the days of being the largest Dutch East Indies colony in Asia in the 1600s. Indonesia remains the largest archipelago in Southeast Asia today, consisting of 17,580 islands.
With so many islands, it's expected that cuisines in Indonesia differ from region to region. Whether you're looking to tuck into a meal from Sumatra, Java or Sulawesi, you won't have to travel far – we hunt down ten restaurants in Singapore dishing out the best from the across Indonesia's rich heritage to suit your different tastes and budgets:
Ayam Penyet Ria
Javanese smashed chicken
As its name suggests, this popular restaurant chain boasts a knock-out ayam penyet ($7.40). The traditional Javanese dish literally translates into 'smashed chicken', describing the end process of smashing a piece of deep-fried marinated chicken with a wooden mallet. Served with a large dollop of homemade sambal belacan (chilli paste) and fried tahu (Indonesian for 'beancurd'), this Indonesian staple is also best paired with white rice and a tangy sayur asam (sour vegetable soup). Don't miss out on their variety of other 'smashed', and very affordable meals like their latest addition to the menu cumi-cumi penyet (smashed baby squid, $7.50). 
Ayam Penyet Ria | Address: 799 New Upper Changi Road, #01-05 Bedok Point Mall, plus four more locations including Orchard Road | Tel: 6441 0025 | Opening hours: Mon-Thu 11.30am-1am, Fri-Sun 11.30am-3am
Cumi Bali
Pronounced Balinese
Tucked away in the old charm of Duxton Hill, this quaint Balinese-style restaurant has a rustic allure of its own. The restaurant, heavily adorned with traditional Balinese house décor, offers a signature cumi Bali (from $28): a tender, flame-grilled squid with black sweet sauce. The ikan bakar (from $28) is also wonderfully unique as it is flavourful: prepared by spreading otah paste on top of a peculiar 'chicken fish' and steamed (prices vary according to how big your fish is). Don't worry about it being too fishy, the kaffir lime leaf is most pronounced among the 18 different spices used in the paste, creating the sprightliest aroma of herb and spice.
Cumi Bali | Address: 66 Tanjong Pagar Road | Tel: 6220 6619 | Opening hours: Mon-Sat 11.30am-3pm, 6pm-9pm
CRITIC'S PICK Djanoer Koening
MSG-free East Javanese
This family-run business, led by Javanese head chef Suharmi Wiryatmoko (affectionately known as Ibu) prides itself in their healthy, no-MSG policy. Even the most savoury of dishes in East Javanese cuisine like the bakso urat (beefball soup) is cooked in a fragrant bone-boiled broth. Ida is also famous for her house specialty oseng-oseng mercon – an intriguing dish of spicy stir-fried beef with a sharp bite coming from petai (stinky beans).
Djanoer Koening | Address: 191 Joo Chiat Road | Tel: 6440 0774 | Opening hours: Mon, Wed-Sun 11am-10pm | Prices of main dishes: $6-$9.50
Garuda Padang Cuisine
Traditional cuisine from Padang, Minangkabau (West Sumatra)
Drawing from traditional Minangkabau recipes but plated in a clean-chic minimalist style, the established restaurant chain offers a set menu ($30++ per person) that includes favourites like sambal cumi cumi, gulai ayam (chicken curry) and tahu goreng bumbu nenas (fried beancurd served with pineapple and peanut sauce) that are characteristic of Padang's earthy and mellow flavours. 'Buy-1-enjoy-1' buffets are available at the Far East and Orchard Central outlets (adult $30++; child ages 2-12 $15 ++).
Garuda Padang Cuisine | VivoCity #B2-28, 1 Harbourfront Walk, plus two more locations | Tel: 6376 9595 | Opening hours: Daily 11.30am-10pm
Rumah Makan Minang
Fuss-free, tasty Padang food
One of the reasons we love Arab Street is that we are able to get a great breakfast without having to deal with the usual hoard of grumpy morning folk. This large 'coffeeshop' is very efficient, serving a variety of $3 dishes like mee rebus ($3), ikan asam pedas (mackerel stew marinated in a sweet sour sauce, $3) and a unique soto Singapura (yellow egg noodles with slices of boiled chicken in a savoury gravy-based soup, $3). A great venue for a quick, fuss-free, and absolutely tasty meal to perk up your day.
Rumah Makan Minang | 18 & 18A Kandahar Street | Tel: 9457 7384 | Opening hours: 8am-7.30pm
Rumah Rasa
Homely Indonesian and Malay dishes
The packed lunchtime at Rumah Rasa should be proof enough that former Raffles Hotel and St Regis chef Sharifah Zaharah's hearty Indonesian and Malay dishes are a hit. But of course, from the paru goreng (fried beef lungs, $8) to tahu telor Surabaya (fried egg and beancurd tower in sweet sauce, $8) and curry fish head ($28) – the good, varied menu lets everyone pick their own favourite.
Rumah Rasa | Address: G/F Bay Hotel Singapore, 50 Telok Blangah Road | Tel: 6818 6681 | Opening hours: Daily 6am-4am
Tambuah Mas Indonesian Restaurant
Padang, Sulawesi and Javanese cuisines
Rallying traditional, home-styled cuisines from Padang, Sulawesi and Java into one kitchen, Tambuah Mas is probably your best bet for a sumptuous, hearty, and frill-free family dining experience. You can't go wrong with a crispy tahu telor (fried cubed beancurd and eggs, topped with a homemade sweet and spicy dark sauce, $9) or a savoury gado-gado (a toss of mixed vegetables, tofu and prawn crackers, drizzled in spicy peanut dressing, $7).
Tambuah Mas Indonesian Restaurant | Address: The Paragon, #B1-44, 290 Orchard Road, plus one more location | Tel: 6733 2220 | Opening hours: Daily 11am-10pm
The Moluccas Room
Light but authentic Indonesian-French
This swanky venue carries a slightly pricier tag – a better fit for first dates, birthdays, and the occasional splurge. Named after the 'spice islands' Moluccas archipelago – now known as Maluku Islands – head chef Alicia Tivey's gourmet menu combines the province's flavourful heritage with contemporary French techniques. The confit sakura ayam tuturaga ($27) – a citrus-y confit chicken curry, laced with hints of nutmeg and mace – is a sure win; right next to the Angus steak rendang ($32) – beef tenderloin coated in a robust curry sauce. Cleanse your palette after with their unique sri kaya crème brûlée ($12) that cradles a creamy, pandan-infused coconut custard centre, topped with homemade gula melaka ice cream.
The Moluccas Room | Address: L1-81, 2 Bayfront Avenue, The Shoppes at Marina Bay Sands | Tel: 6688 7367 | Opening hours: Daily 11.30am-3pm, 6.30pm-10pm
The Rice Table
Dutch rijsttafel
An old fable claims the Dutch were not the most adventurous when it came to its colony's local cuisines. Instead, the overlords sampled one dish at a time, until a spread of more than 30 dishes occupied the table. The restaurant emulates this rijisttafel (Dutch for 'rice table') style, presenting its diners with a feast fit for a king. At a flat price (lunch $17.88++; dinner $28.49++), The Rice Table's all-you-can-eat lunch menu includes 14 different dishes; 18 if you're dining in the evenings. Expect a mix of traditional Indonesian and Malay dishes like sate asam (chicken satay), sambal udang (stir-fried prawns in spicy coconut sauce) and kangkong belachan (spicy fried kangkong).
The Rice Table | Address: International Building, #02-09, 360 Orchard Road | Tel: 6835 3782 | Opening hours: Daily noon-2.30pm, 6pm-9.30pm
Warung Lele Restaurant
Food for the Indonesian Gods
Fancy a mountain of rice? The restaurant's specialty nasi tumpeng ($15 per pax, order at least five days in advance) is a cone of white steamed rice served on a round woven bamboo tray called tampa. This tray is then decorated with an assortment of Indonesian dishes like ayam goreng (fried chicken), empal gepuk (sweet and spicy fried beef) and tempe orek (sweet and dry fried soybean cake). It is traditionally a ceremonial dish of giving thanks to Gods and ancestors, hence the cone-shaped mound of rice to symbolize the many mountains and volcanoes in Indonesia. Of course, à la carte menus of the usual Indonesian curries, soup and seafood are available too.
Warung Lele Restaurant | Address: #01-16, 8 Shenton Way | Tel: 6423 1552 | Opening hours: Mon-Sat 11.30am-2.30pm, 6pm-10pm
---
This archived article appeared in an earlier version of HungryGoWhere and may not be up-to-date. To alert us to outdated information, please contact us here.