From Scratch: How beef rendang is made and the best places to get it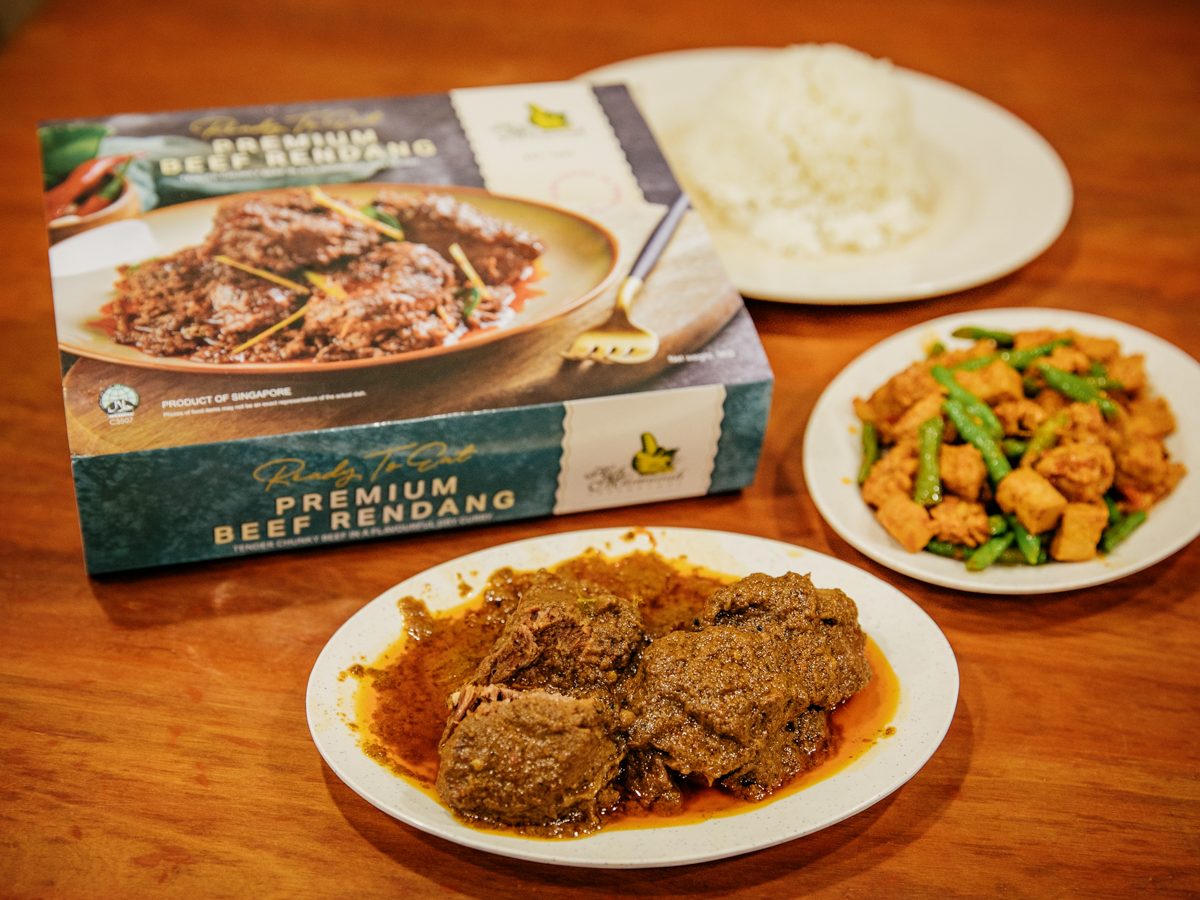 Rendang is a Minang dish that was traditionally served at ceremonial occasions or festivities
It's made by slow-cooking meat until the liquids evaporate
HungryGoWhere takes a look at how the traditional dish of rendang is made from scratch
From Scratch is a series exploring the origins of foods that are popular in Singapore and the work that goes into making them.
The Singapore food scene has come a long way. Despite its size, the country has blossomed into a thriving gastronomic powerhouse, thanks to its diverse culinary scene that ranges from quaint hawker food to fine-dining restaurants and celebrity-chef-led establishments.
It's home to all manner of cuisines from around the world, ranging from Korean and Italian to Greek, Japanese and French.
Still, there's something about authentic, traditional dishes deeply rooted in our culture that still hold a special place in our hearts. One such dish is rendang.
Originating from the Minangkabau region in West Sumatra, Indonesia, it eventually spread to neighbouring Southeast Asian countries such as Singapore, Malaysia and Brunei.
The rich and flavourful meat dish is steeped in cultural tradition and crafted under a chef's careful supervision. 
In the past, before refrigeration became common, rendang was reserved for special occasions and festivities such as weddings and Hari Raya celebrations. Meat was a precious commodity as it was expensive and spoiled quickly, so rendang was cooked as a way to preserve the meat. 
By slow-cooking the meat over an extended period, the moisture from the meat evaporates, allowing it to be kept for weeks, ensuring no morsel of meat goes to waste.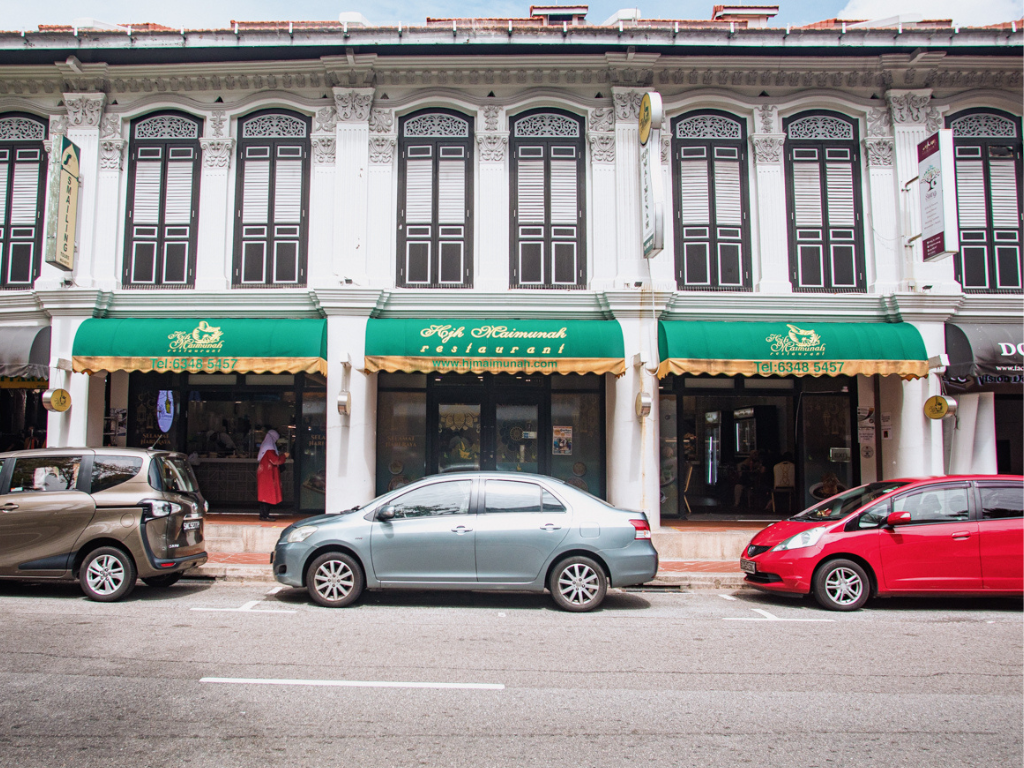 Today, the dish is widely available at eateries as an everyday indulgence. HJH Maimunah, a family-owned eatery specialising in traditional Malay cuisine, is one such place where you can find some of the best rendang in Singapore.
It is managed by the second-generation owner, Mastura Didih Ibrahim, and her sisters. Mastura, 37, is the business manager of HJH Maimunah, and supervises its growth and expansion.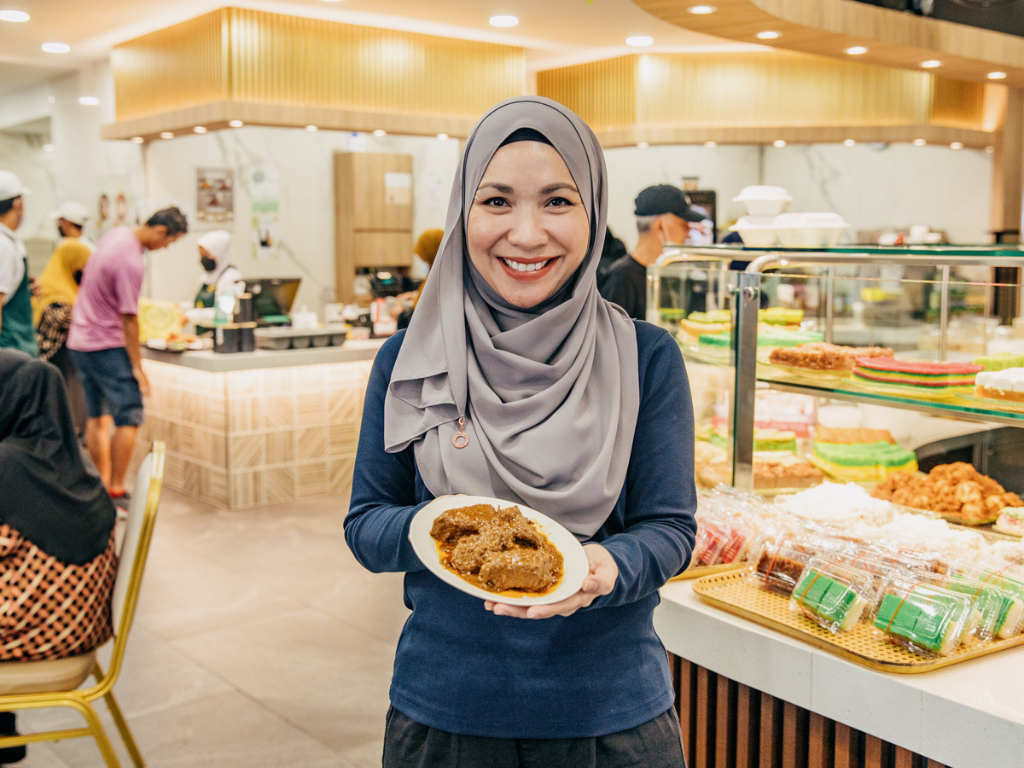 The restaurant opened in the Jalan Besar area in 1992 — an outlet that's still around today, as the property belongs to them. 
"The store is named after my grandmother. She bought the Jalan Besar shophouse so that my parents could start the restaurant," Mastura says. "She also helped promote the restaurants because she had a business in tour and travel. Many of her clients were my parents' first clients." 
Looking at the success it enjoys now, you wouldn't have thought that HJH Maimunah started humbly. It had 10 employees, including Mastura's parents. Many family members also chipped in to help.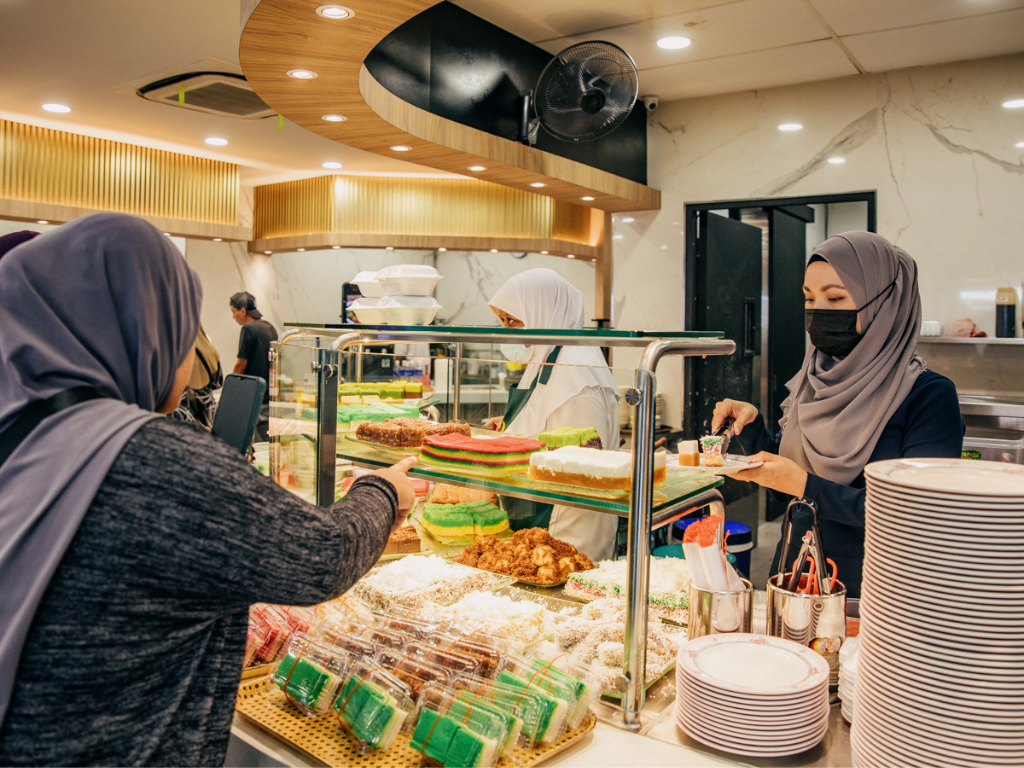 "I have been helping at the restaurant since I was 11, with (tasks such as) cashiering, cleaning the tables and stuff like that," Mastura recalls. "All of (my siblings) were actually helping out in the family business."
As they grew up, their roles changed, too. Mastura, inspired by her family business, decided to pursue food technology in university. She used her knowledge to improve and expand the family business. 
It started with managing the human resources and finance side of the business on her own. 
Later on, she hired others to take on these roles and focused on opening another main outlet — the now-defunct Bencoolen restaurant — and multiple smaller stalls in food courts.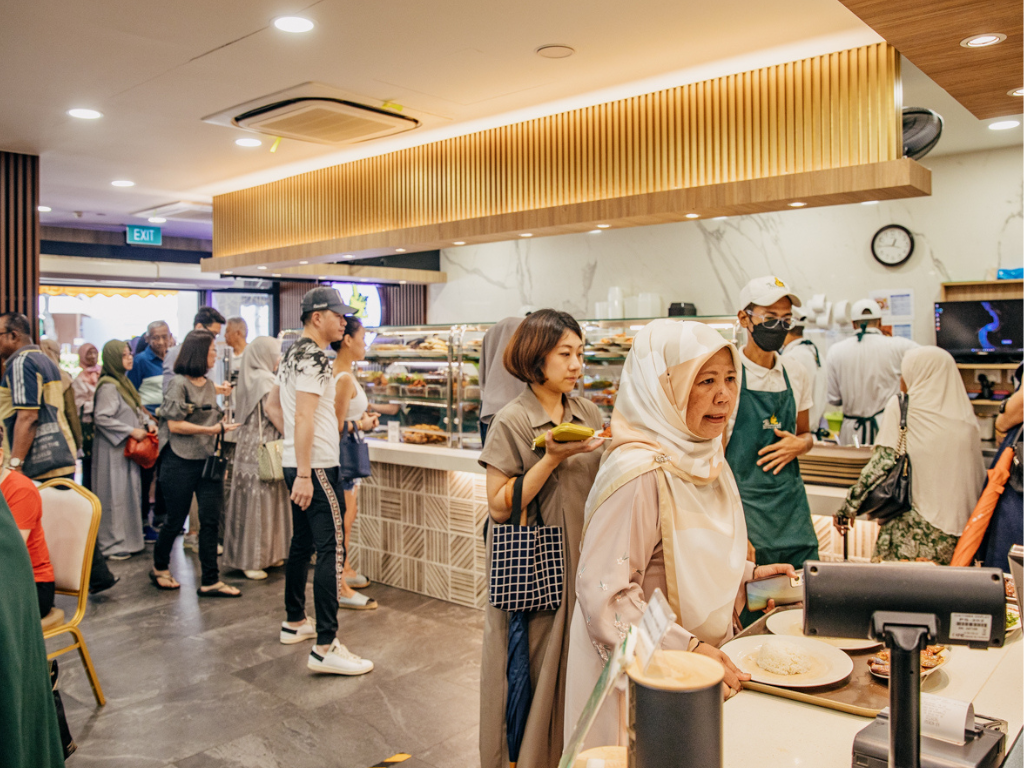 Today, HJH Maimunah has two restaurants, a handful of smaller stalls and more than 100 employees. One can only imagine the variety and sheer volume of food being produced daily.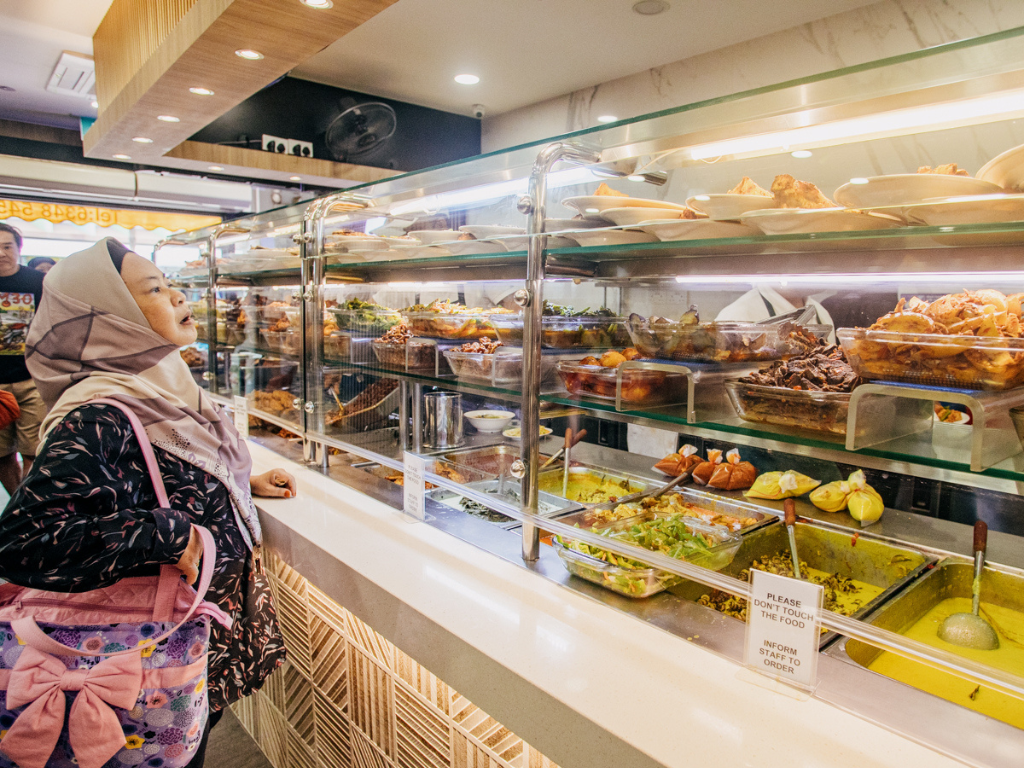 To ensure that items are kept up to standard across the outlets, Mastura used her knowledge on product testing and preservation to expand the central kitchen and develop HJH Maimunah's ready-to-eat products and paste range.
"It's not easy to maintain consistent quality for the products," she says. "We do it by making it easy for the staff to prepare the food item and following a standard operating procedure."
In the 31 years since its inception, HJH Maimunah has made great strides in improving its menu.  
"We first started selling the padang version of rendang, which is much drier. Over time, we realised that Singaporeans prefer the meat to be juicier, so the recipe changed over the years to cater to (their tastes)," Mastura says.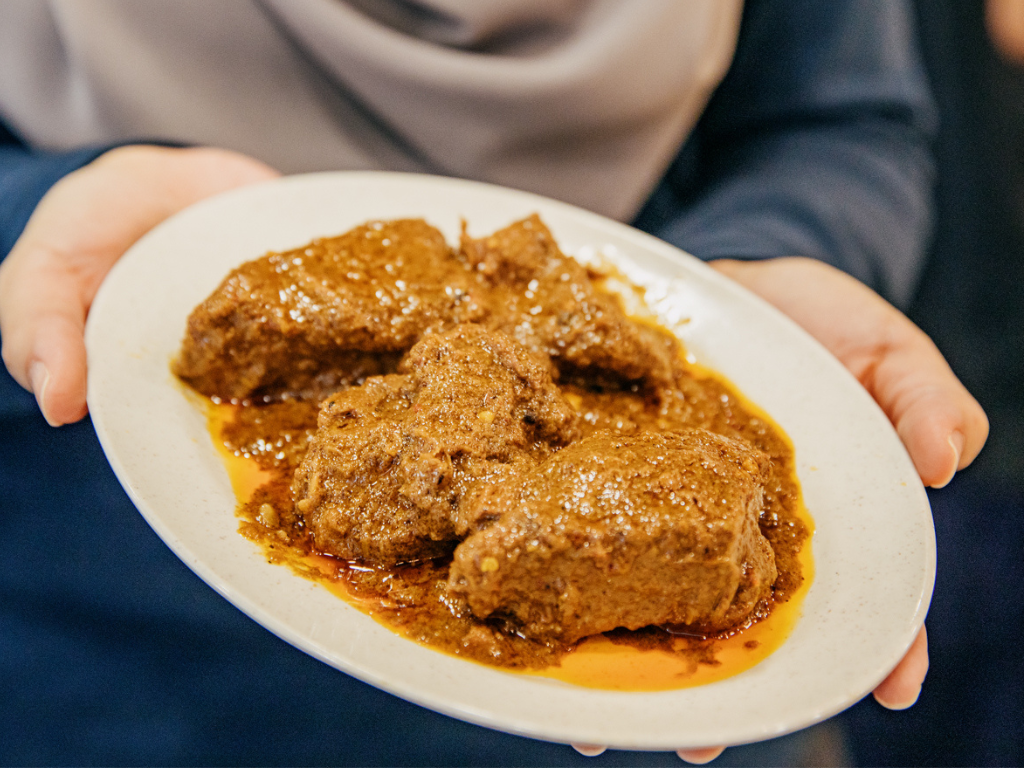 This spirit of constant evolution and innovation is apparent in everything the brand does. Instead of resting on its laurels, for instance, the eatery is planning on further expansion to make it easier for customers to reach them. 
Though she hopes to take HJH Maimunah overseas, Mastura acknowledges that it's difficult to do that while balancing multiple outlets and working on research and development.
The brand's main priorities right now are expanding the business locally and working on its frozen products sold in-store, especially its beef rendang paste.
How to cook beef rendang: The process
Beef rendang has fairly simple steps. The challenge comes in the amount of patience and effort that goes into making the dish, not to mention the deliberate and meticulous act of putting together the various spices and ingredients. Rendang is an act of carefully layering different flavours on top of one another.
"What makes rendang unique is the rich flavours of the dish. It's made of different spices and coconut ingredients, making it very different from the usual curries we have," says Mastura.
1. Prepare the ingredients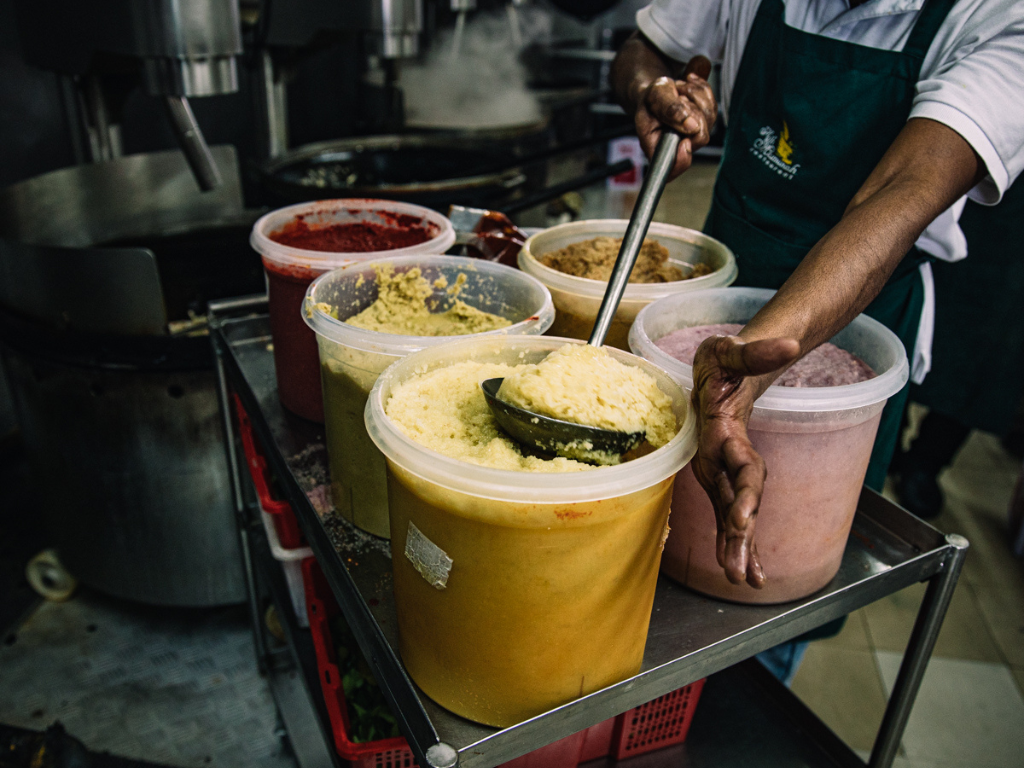 We start with oil, which is heated together with cinnamon sticks, blended chilli padi and rempah.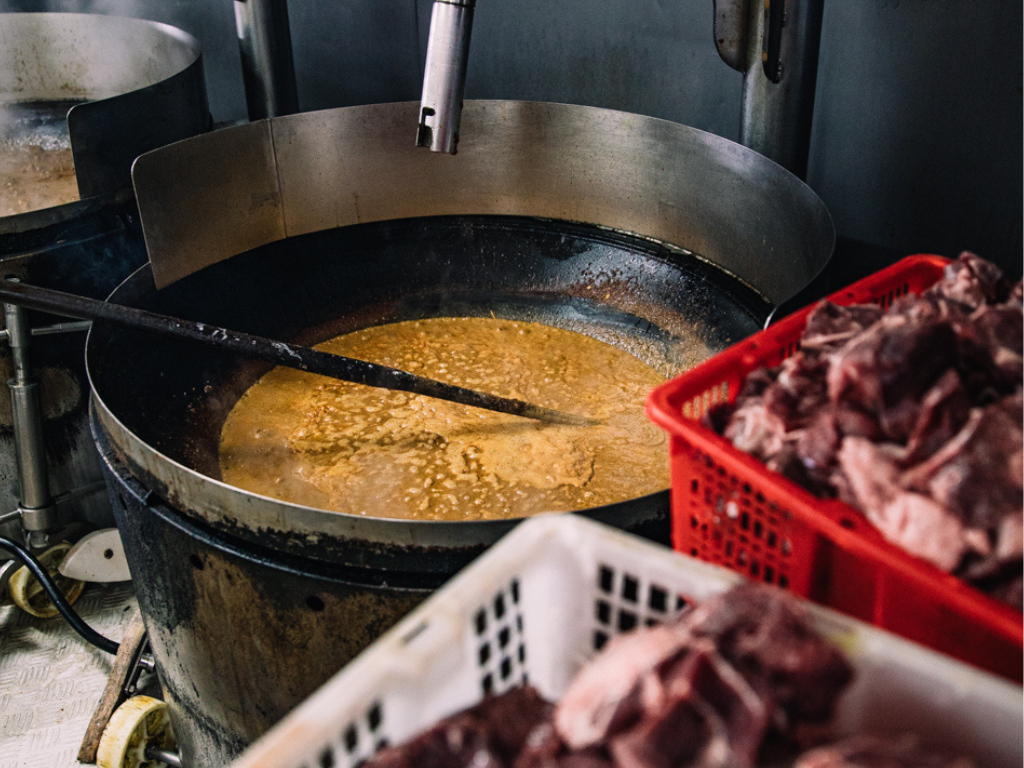 Once aromatic, coconut milk and coconut powder are added. The liquid is stirred slowly, an act that allows everything to dissolve and the flavours to properly harmonise with one another.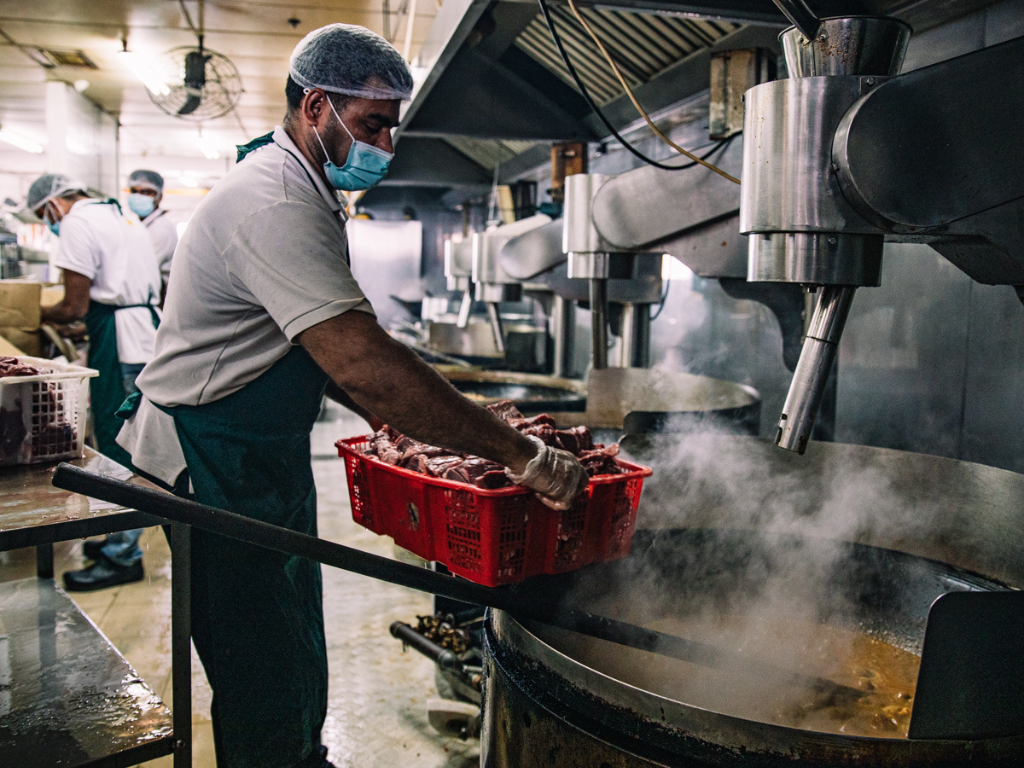 After it boils, the beef is added into the concoction, followed by other spices and herbs such as turmeric leaves and lime leaves. At this point, you will get hints of the fragrant and aromatic dish.
4. Simmering the concoction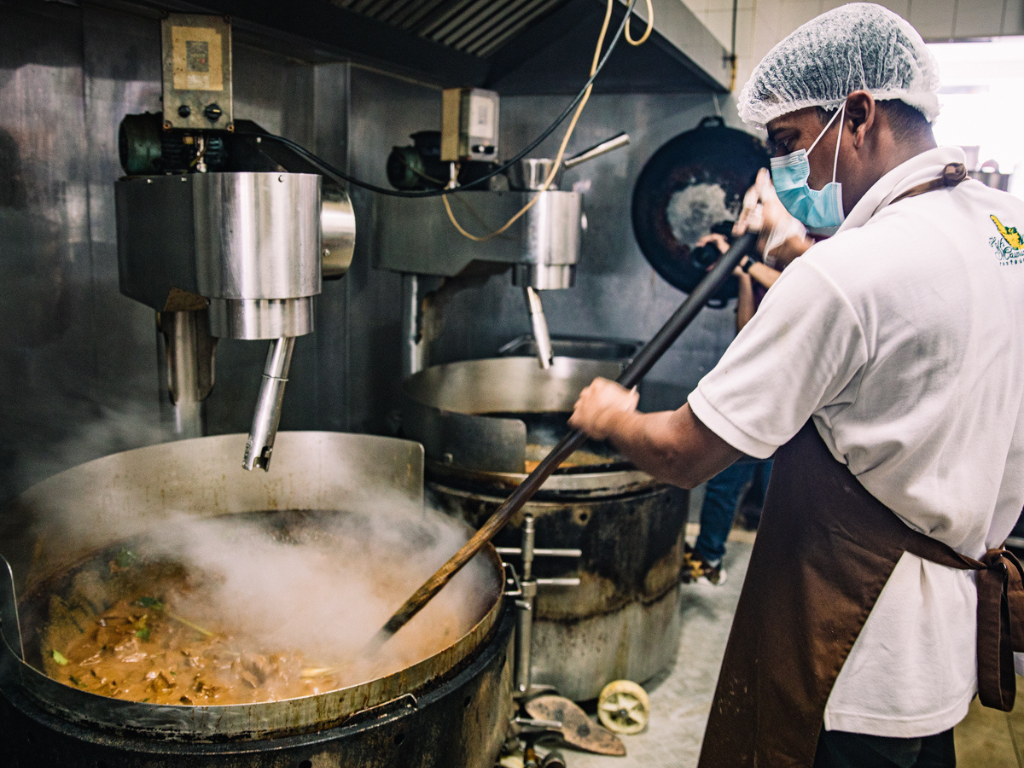 What follows is a strenuously long simmer that lasts about two-and-a-half hours. This is the eatery's advice on how to make beef rendang tender — by cooking it for long hours over low heat. 
This step does two things: First, it ensures the meat and spices don't burn, which can result in an overwhelmingly bitter aftertaste. Second, it allows the spices to infuse their flavours with the meat. 
5. Serve the beef rendang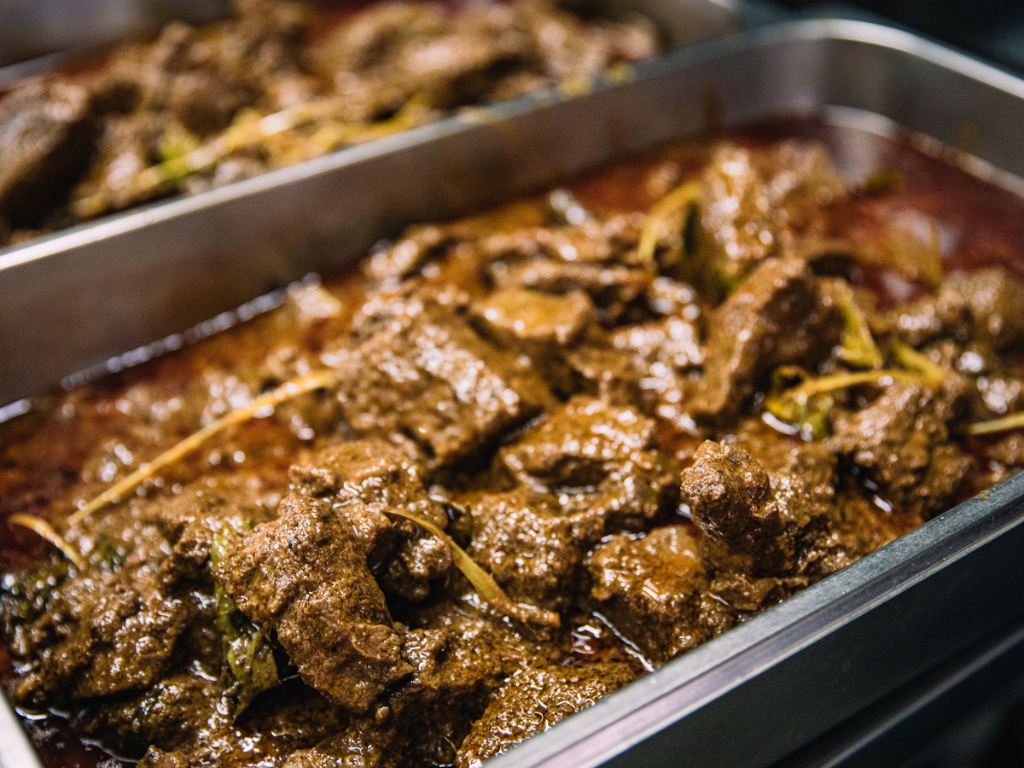 Once the water has evaporated, the beef rendang is complete. If this is cooked at home, the rendang will be dished out and served immediately. 
But for HJH Maimunah, it will be stored in giant catering containers, frozen and transported to its various outlets.
Where else you can find rendang
1. Rumah Makan Minang
18 and 18A Kandahar Street
Nearest MRT station: Bugis or Nicoll Highway
Open: Monday to Sunday (9am to 7pm)
Established in 1954, Rumah Makan Minang is best known for its authentic and traditional Minangkabau cuisine. Its nasi padang menu is filled with rich and aromatic delicacies, such as spicy and tender rendang, sayur lodeh and ayam belado hijau (chicken with green chilli paste).
While the rustic ambience and warm hospitality create a homey atmosphere, be prepared for limited seats during peak hours. Its central location also means prices are slightly higher.
2. Old Bibik's Peranakan Kitchen
328 Joo Chiat Road, 01-02
Nearest MRT station: Eunos
Open: Monday to Sunday (11.30am to 9.30pm)
A cosy spot in the east of Singapore, Old Bibik's Peranakan Kitchen is as traditional as it gets. 
The eatery is not air-conditioned and features an eclectic Perenakan-style interior. It offers both beef rendang and mutton rendang, though its signature dishes include the fried chinchalok omelette and ayam buah keluak, too.
3. Warong Nasi Pariaman
738 North Bridge Road
Nearest MRT station: Eunos
Open: Thursday to Tuesday (7.30am to 3pm)
Believed to be one of the longest-standing nasi padang stalls in Singapore, Warong Nasi Pariaman, which was established in 1948, is known particularly for having the best beef rendang in Singapore. Located at the corner of North Bridge Road and Kandahar Street, it's still found at its original coffee shop and is a go-to for many loyal diners.
Popular dishes include beef rendang, ayam bakar and gulai nangka (jackfruit curry). As the eatery has rather short opening hours, head there early to avoid any disappointment.
4. Bamboo Nasi Rendang
Chinatown Complex, 02-154, 335 Smith Street
Nearest MRT station: Chinatown
Open: Monday to Sunday (11.30am to 8pm)
Bamboo Nasi Rendang recently made a name for itself online with its unique bamboo-steamed rice that's made according to a recipe from the stallowner's late mother-in-law. It's a stringent process numbering a few hours, in which basmati rice and rendang are first wrapped in a daun lerek leaf before being steamed in a tube of bamboo.
There are various rendang options here, including beef, chicken and prawn. As it's located in a food complex, you can expect reasonable prices here — always a plus for us!
5. Nurul Sakinah Malay Food
11 Clover Way
Nearest MRT station: Marymount
Open: Monday to Friday (8am to 3pm), Saturday (8am to 1pm)
If you love the spicy and umami flavours of Malay cuisine, Nurul Sakinah Malay Food is a must-visit. Aside from generous portions, the place also offers affordable prices for its tasty dishes, which include rendang, fried chicken, lontong and mee siam. The items sell out quickly because of this, so visit the stall early.
---