From Scratch: How sourdough is made and the best places to get it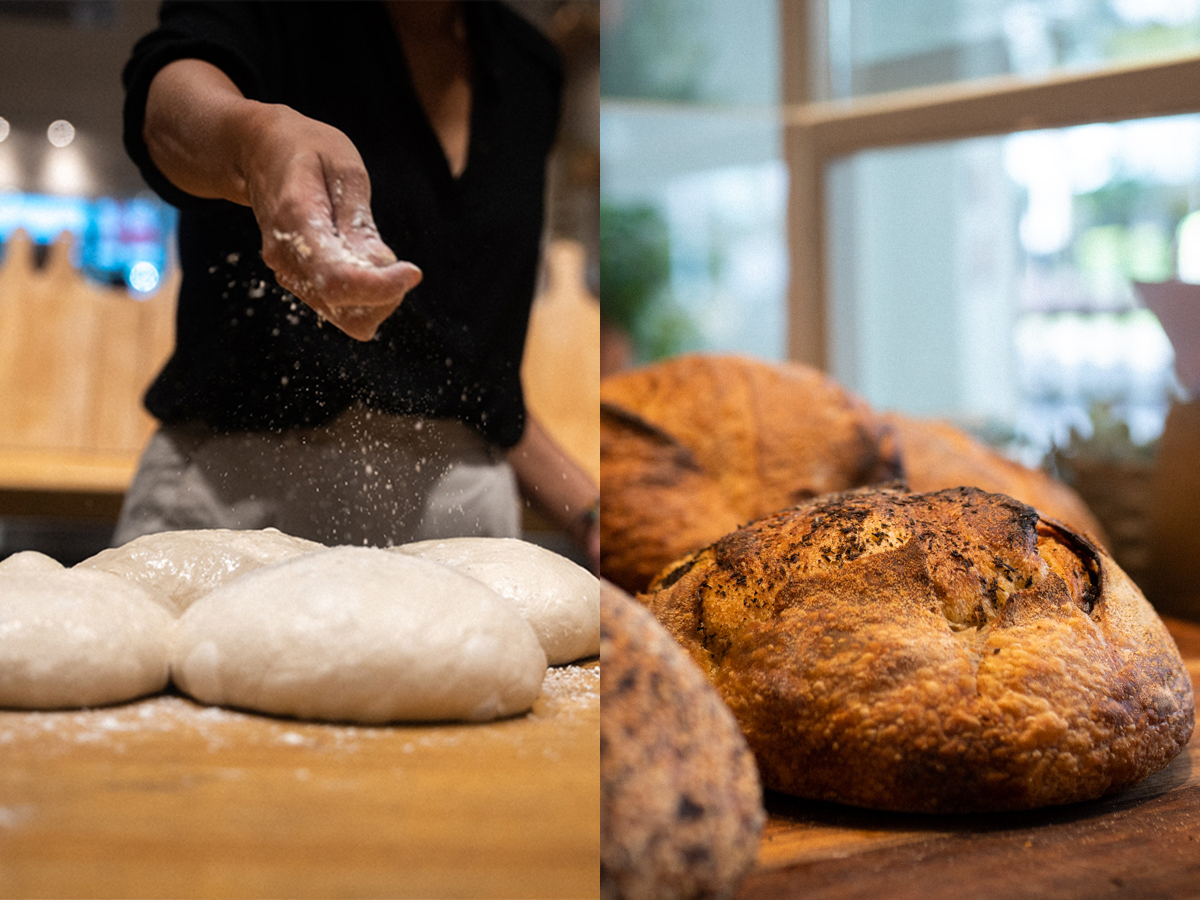 Sourdough bread has a long history that dates back to ancient times.
Starter Lab originated from Bali and came to Singapore in 2019. 
Despite being made with the simplest ingredients, it's a complex procedure that requires meticulousness and patience. 
From Scratch is a series exploring the origins of foods that are popular in Singapore and the work that goes into making them. 
Soft, fluffy with a slight tang. These are the key characteristics of a good sourdough loaf. 
Some may surmise that the sourdough bread hails from Germany, a bread Mecca, or from France, home of the iconic baguette. 
Truth is, sourdough bread predates either country, and has its origins rooted in ancient times. 
Its creation was a wonderful coincidence, really. 
It is believed that microorganisms accidentally entered the bread dough of ancient Egyptians. This created wild yeast that could naturally leaven its bread. 
Despite being thousands of years old, naturally leavened breads in Singapore rose to popularity only in the past few years. 
A lot of the success could be attributed to the Covid-19 circuit breaker, which saw the rise of the home baker, notes co-founder of Starter Lab, Min Siah, 43. 
The bakery specialises in wholesome, naturally leavened breads, as well as sandwiches that feature its famed house sourdough. 
How it began 
With its current prominence and success, you may be surprised to find that Starter Lab had humble beginnings.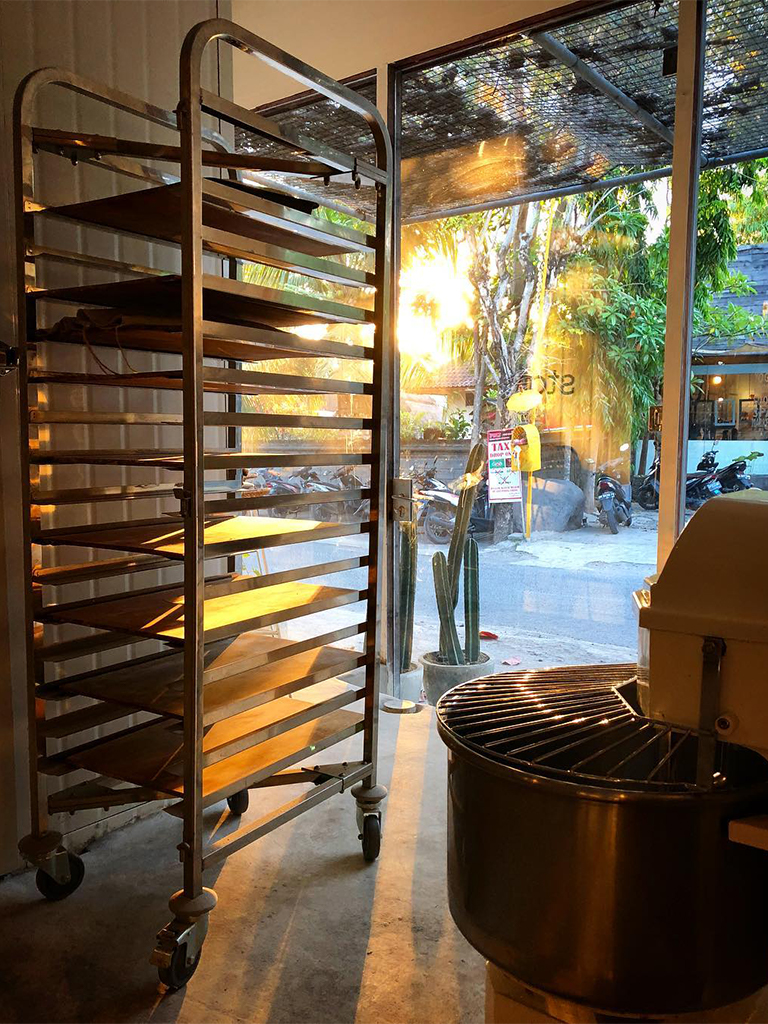 In 2016, co-founder Siah had left a flourishing corporate role and moved to Bali, a popular tourist destination in Indonesia. It was there that she brought Starter Lab to life with her co-founder, who has since left the business. 
The bakery was operating from a small hole-in-the-wall space and food markets. From there, it grew slowly and steadily with the support of international and local fans.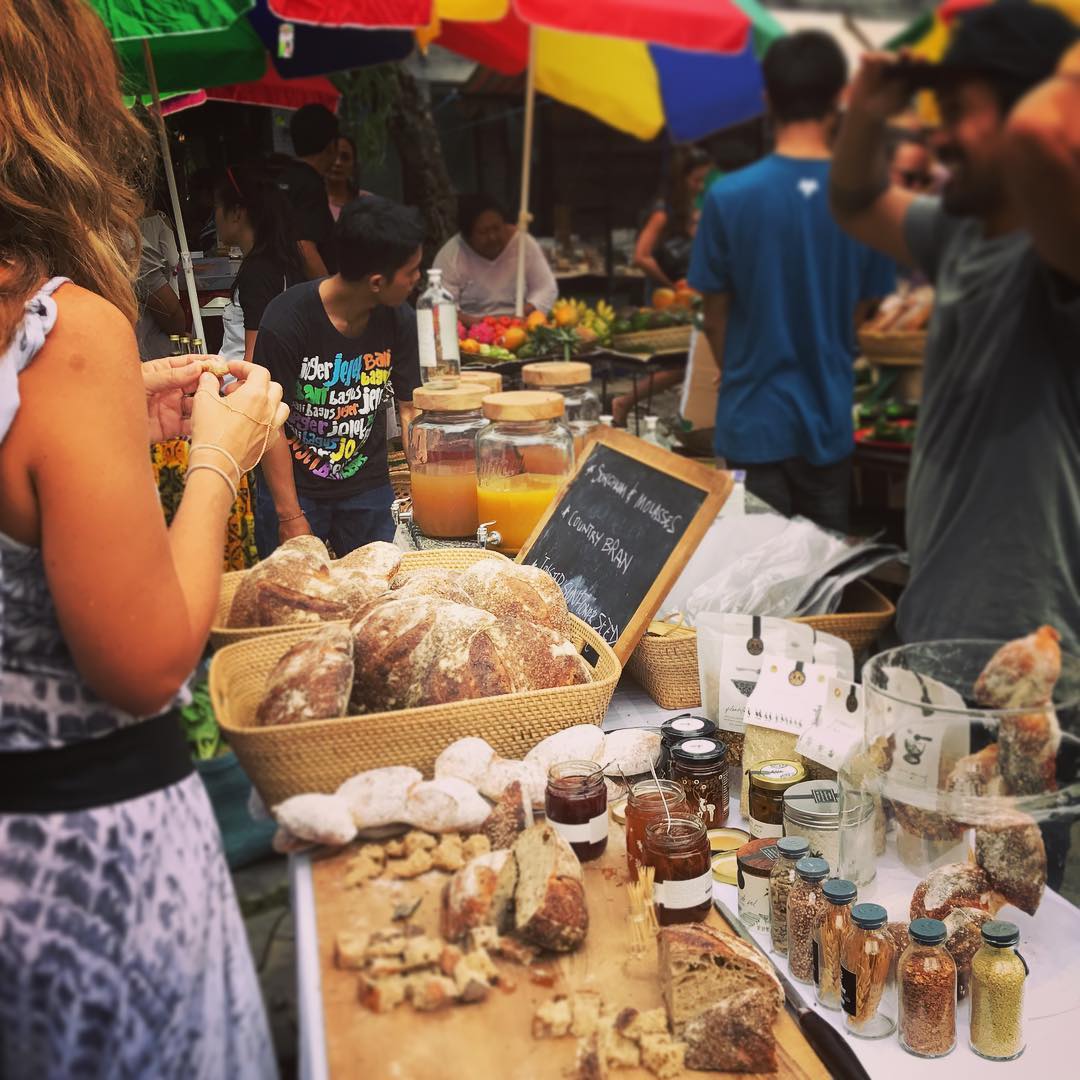 "A lot of people from (places) like Singapore, Australia, Hong Kong, Jakarta would come buy our bread and say things like, 'this is amazing!'. They would buy 10 loaves, bring it home, slice it and keep it in the freezer," recounts Siah. 
After its success in Bali, Starter Lab came to Singapore in 2019 when Siah saw an opportunity to reach a bigger market. 
"Our market (in Bali) was mostly Westerners," says Siah. Singapore, being a cultural melting pot, was the perfect spot to hone the appreciation for sourdough bread. 
Her leap of faith paid off.
"(Starter Lab Singapore) did so much better than we expected when we first opened and launched," recalls Siah. "I think bringing the 'Bali vibe' really helped."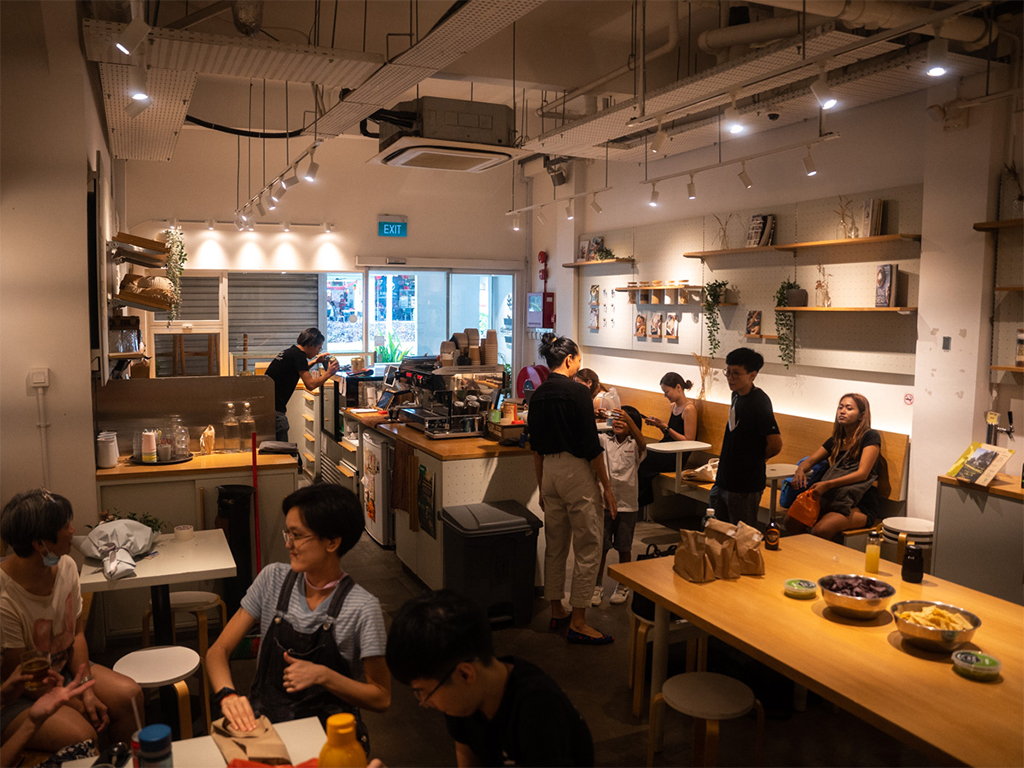 With the advantage of greater space and better equipment, the bakery was able to grow its product range to include more pastries and baked foods. It also expanded its client base to restaurants as well, supplying sourdough to the eateries on a wholesale basis.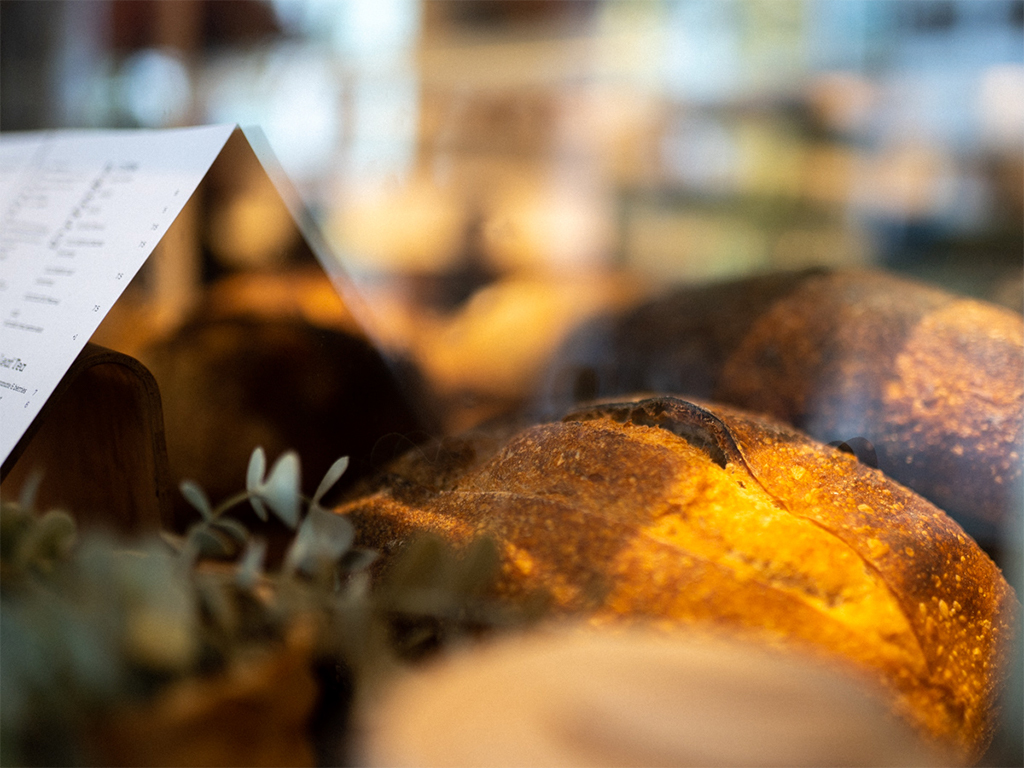 Siah's co-founder, who previously worked at the famed Tartine Bakery, brought its baking techniques to Starter Lab in Bali. These included aspects such as what type of flour was mixed into the starter, what kind of mixing technique was used on the dough and the shape of the bread. 
Theoretically, one could easily bake sourdough at home, given that the science and technique behind it are the same. However, the reality is much more complicated.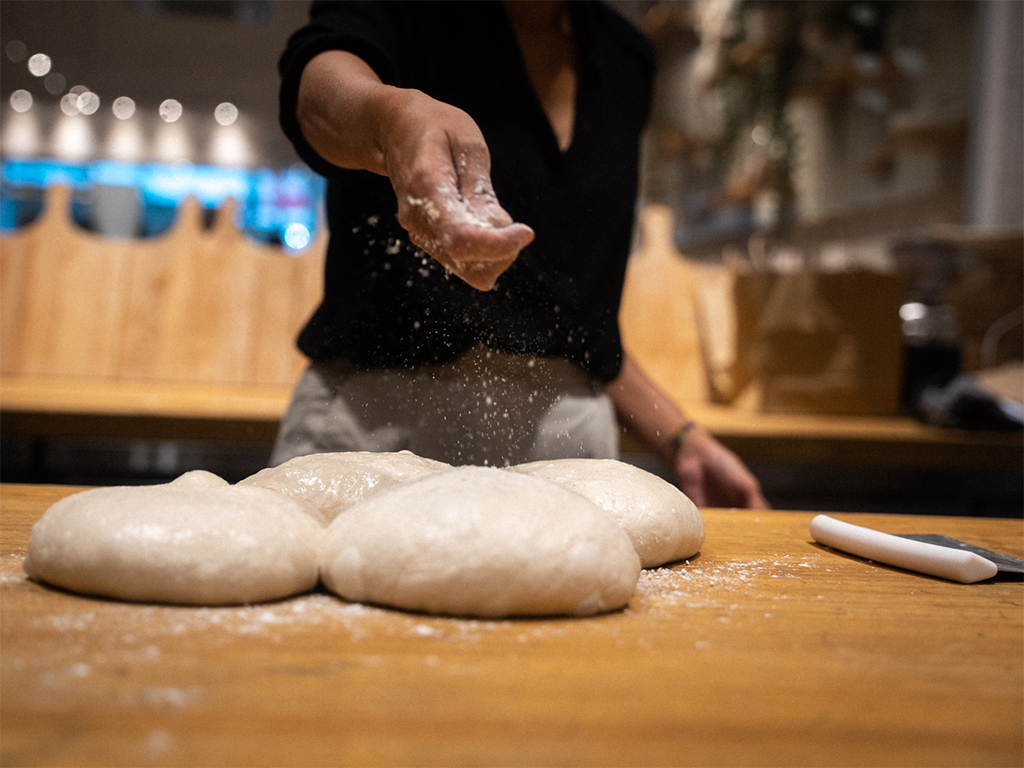 "(There are) so many things to look out for. We always say this business is built on just four ingredients and it should seem simple, but it's quite complex," says Siah. 
"We look out for everything from the temperature in the environment, to the temperature in the water, the baker's hands, (and even) how happy the baker is that day."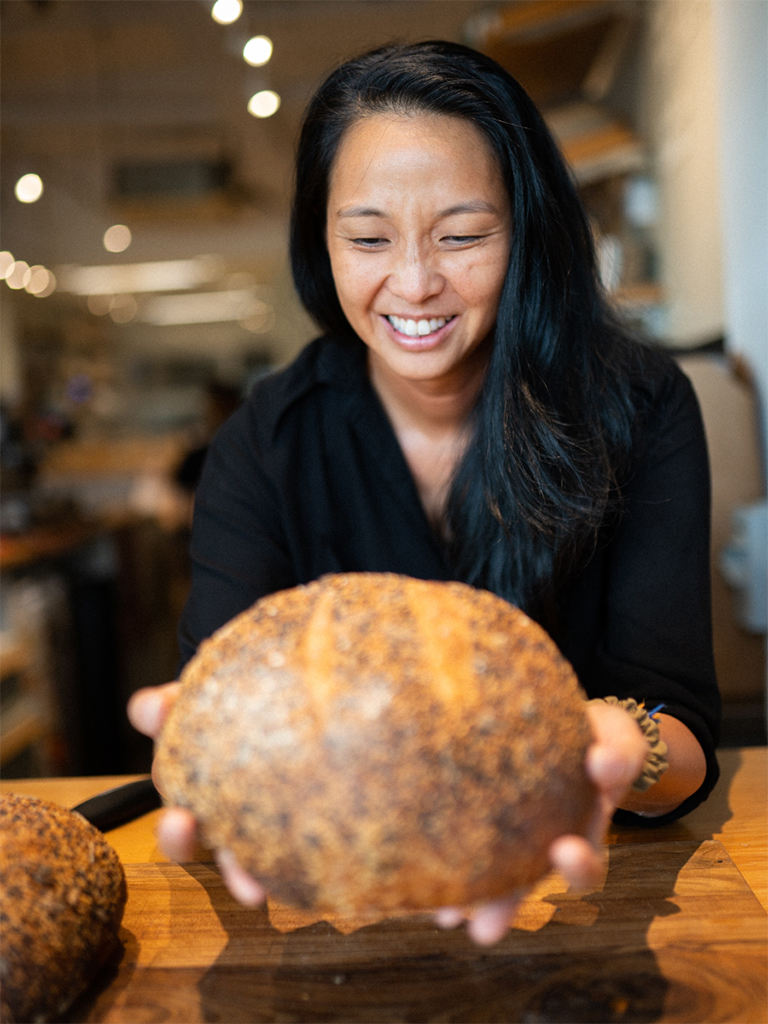 As the baker needs to feel the dough and adjust the approach accordingly, baking sourdough relies heavily on the baker's expertise. 
"We used to send our bakers (from Singapore) to Bali to do something like a boot camp training, because the conditions there are so much tougher," she tells HungryGoWhere.
"Bali has a similar daily climate, but the bacteria are completely different. The ovens are gas and have different hot spots. If you can manage that and create such amazing products, then you're 'sweet' when you come back to Singapore." 
The entire process to bake the loaves takes a long time – 36 hours, to be exact. 
"People (ask) what's the secret ingredient? Is it love? It's not actually love. It's time," says Siah.
The day starts as early as three in the morning for the crew, and ends in the late afternoon. After the bread is done baking, the loaves are dispatched from the factory to the main Starter Lab outlet, Little Farms and its wholesale restaurant clients, including the Michelin-starred Restaurant Jag and Osteria Mozza.
In all, the bakery produces 3,000 loaves weekly at its factory, with just 10 bakers in-house.
Growth plans
True to her free-spirited nature, Siah says there are no concrete plans for Starter Lab, though she aspires to grow the brand locally and regionally.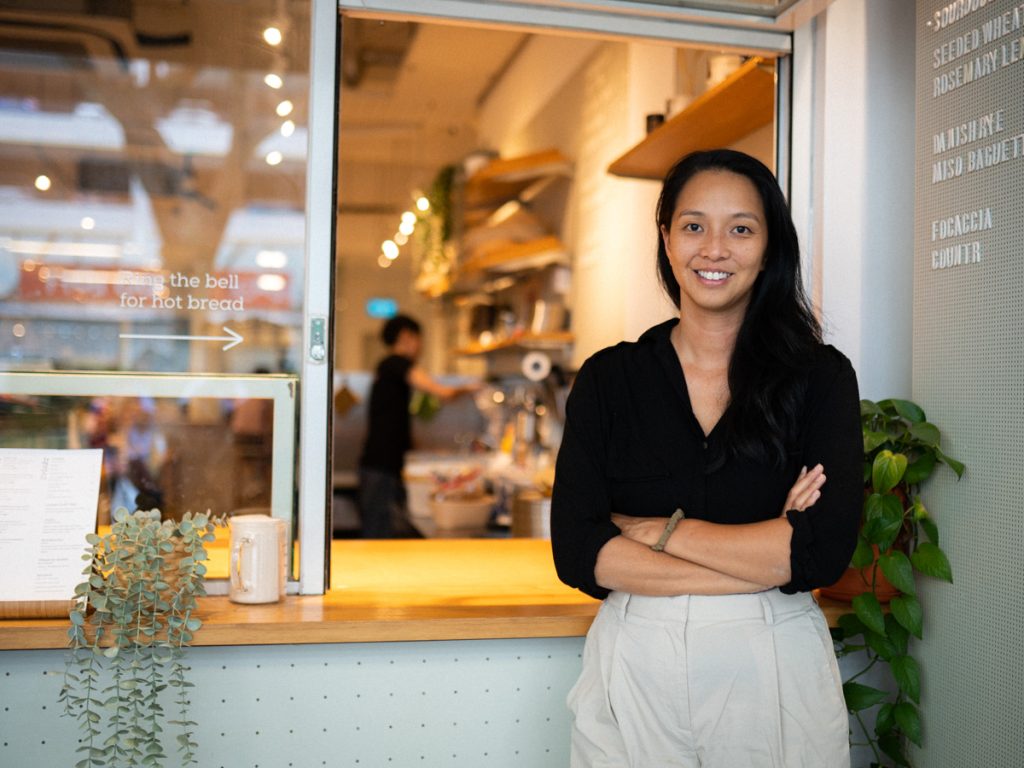 Something on the radar in the near future would be hosting more bread-making workshops and collaborating with local and international bakeries to share knowledge.   
"That is the whole point of bread baking, right? One is to bake bread with people, to bring people together. The other one in the bread community is collaboration to share knowledge," Siah adds. 
The process of creating sourdough
Sourdough contains no commercial yeast. Instead, you have a starter — also known as the "mother" — that is made up of flour and water. It helps to create a light fluffiness in sourdough-based bakes. 
"It's just four ingredients: Water, starter, flour and salt. With that, you can create something that is really wholesome for your body and delicious as well, with a complex taste to it," says Siah. 
Part 1: Feeding the starter
The starter is fed a mixture of water and flour. Once incorporated, it is left alone to allow it to become active. 
Signs of an active starter that is ready to be used include bubbles at the surface of the starter and the starter doubling or tripling in height.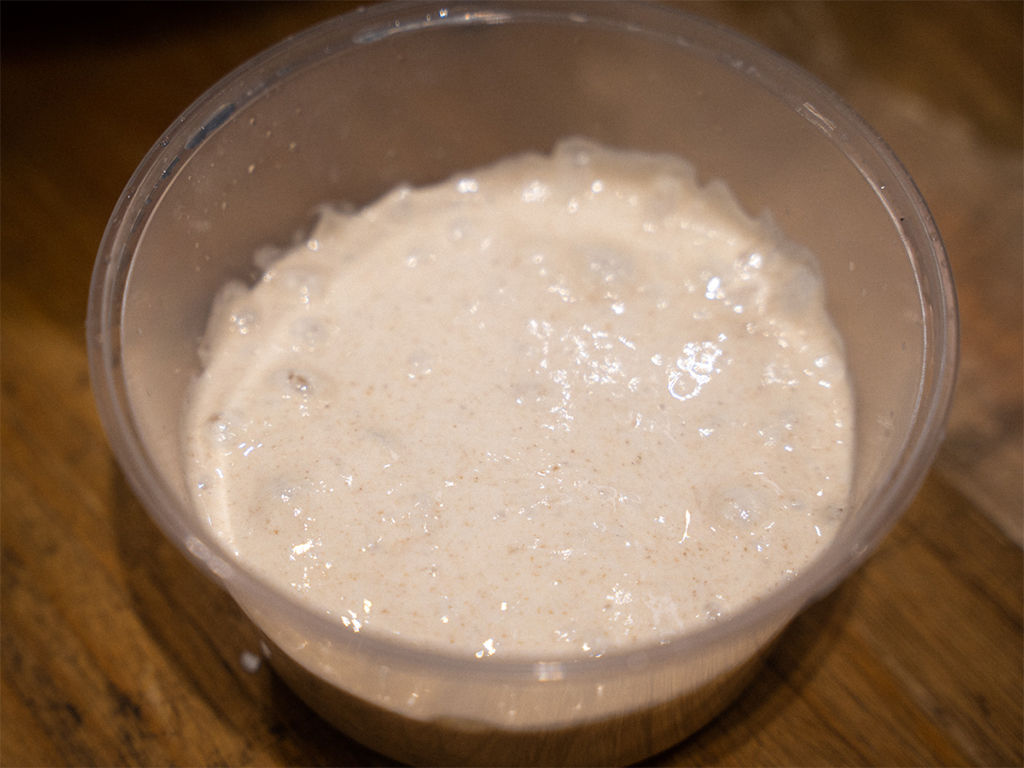 Part 2: Making the dough 
Once the starter is active, it is mixed with flour, water and salt. The result is a sticky mass of dough that is left to rest, or what is more commonly known as autolyse. During this period, the gluten in the dough will develop, so the dough becomes more extensible. 
Afterwards, the dough is hydrated and left to proof.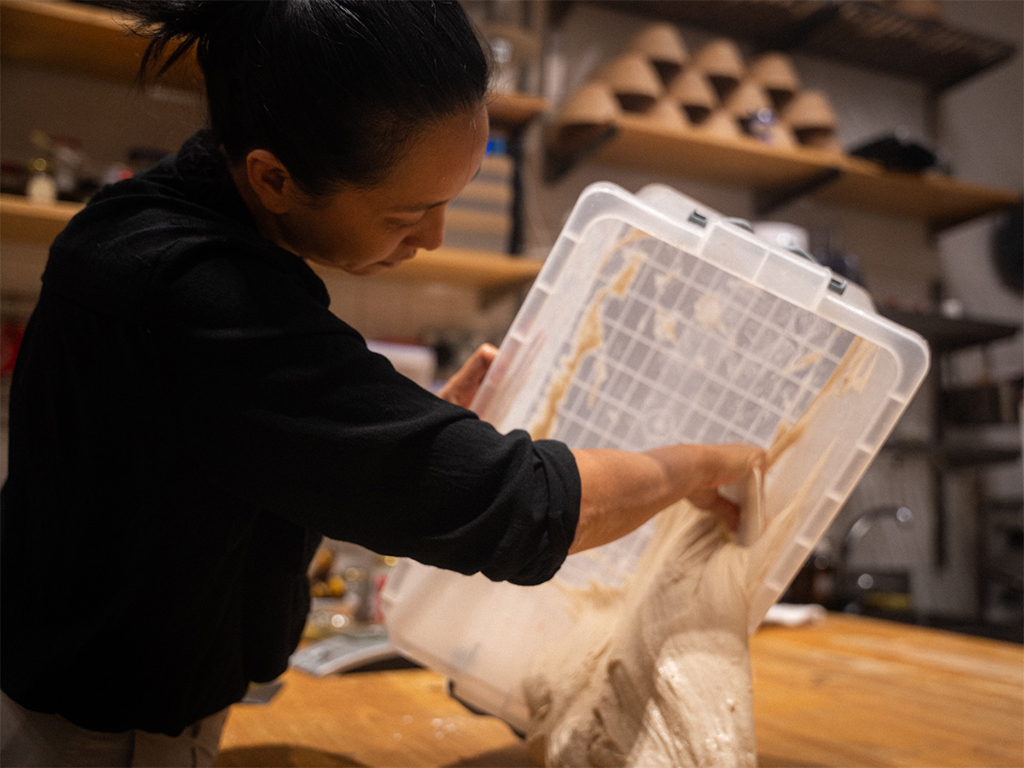 Part 3: Retardation process
Once the dough has rested for a few hours, it is cut and shaped into a ball before going into the banneton, a bread basket that will allow the dough to keep its shape as it rises. The banneton is placed in the chiller for an 18-hour retardation process in which the bacteria break down the gluten.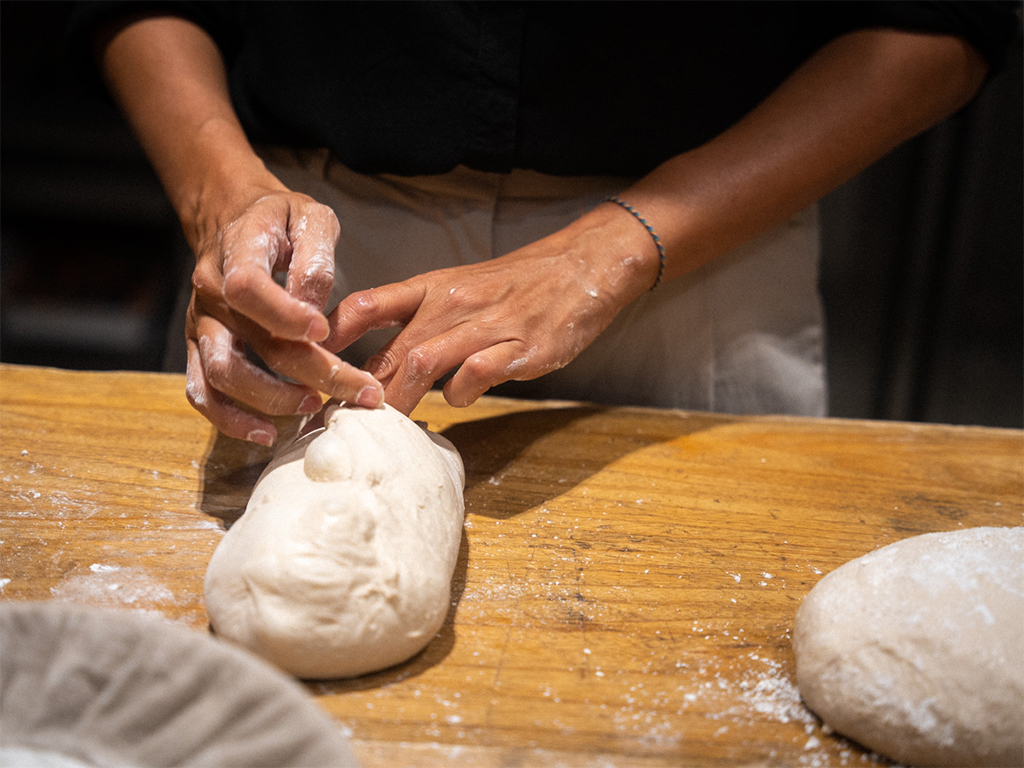 It comes out of the chiller having developed a more complex flavour, open crumb structure, and a bubbly and springy texture. 
Part 4: Score
The bread is scored to allow air to escape when it's baking, preventing the bread from ballooning up.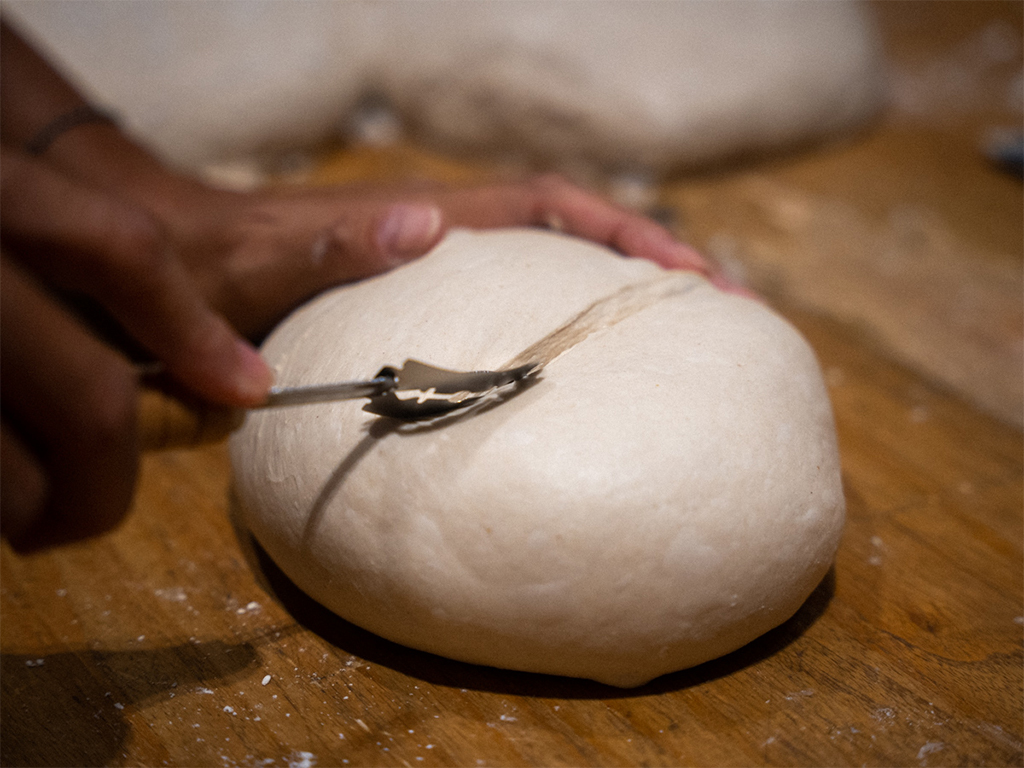 Part 5: Bake
Finally, after 36 hours, it goes into the oven and is baked.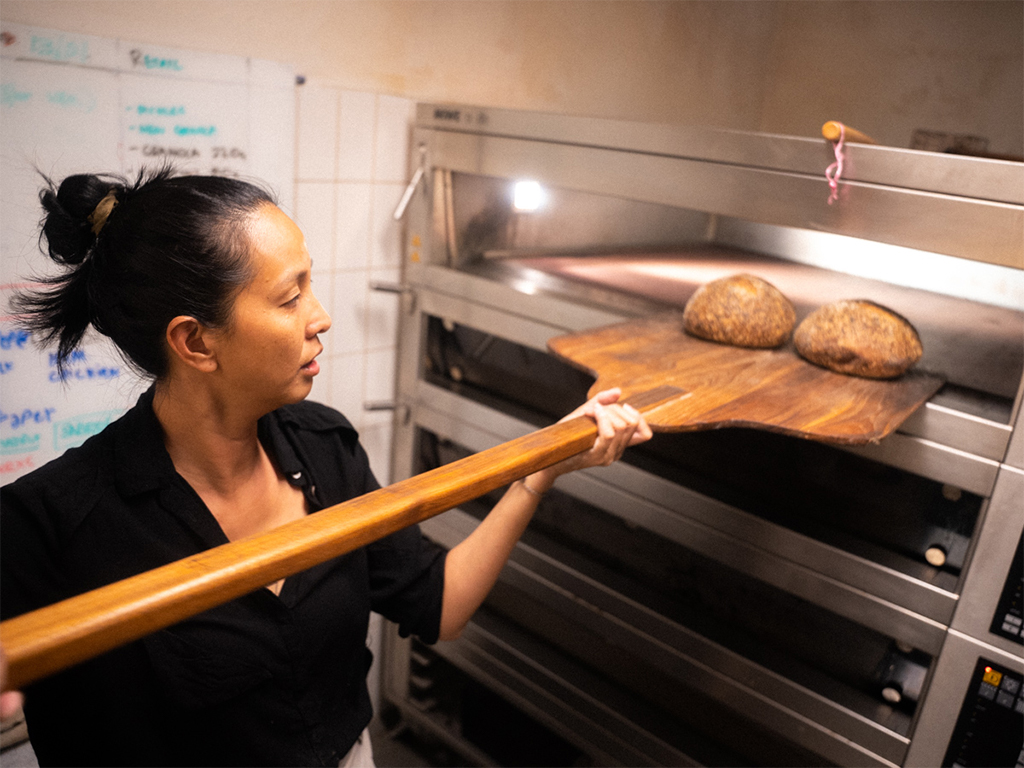 The result is a warm, fluffy bread that's soft on the inside with a crisp crust. Many bakers consider the open crumb structure, presenting itself as large but even holes throughout the interior of the bread, as a mark of a "successful" sourdough loaf.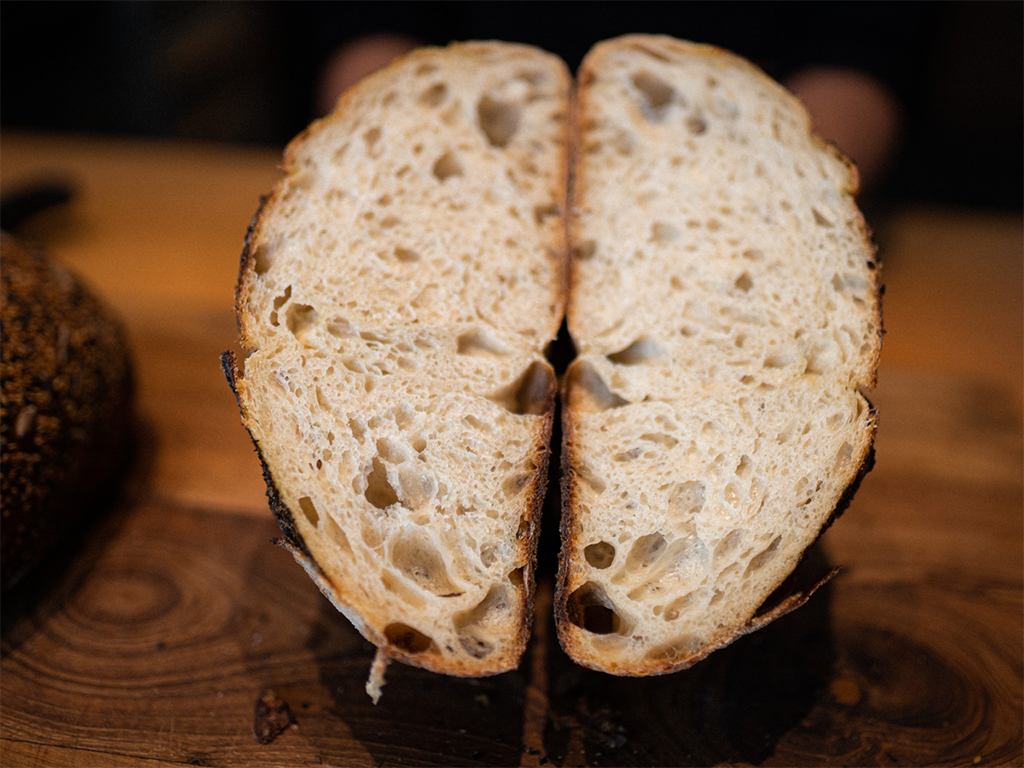 The sourdough loaf is best eaten within a few days of baking since it's non-processed. But you could slice and freeze your bread to lengthen its shelf life. 
To heat it up, simply toast it again. A handy tip is to wrap the frozen sourdough slice in aluminium foil and sprinkle a bit of water inside before heating it up in the oven.
Where else you can find sourdough loaves
1. Chu & Co 
15 Lichfield Road
Opens: Wednesday to Sunday (8.30am to 4pm)
This pet-friendly cafe has recently taken the Gen Z social media pages by storm. While it's a bit of a hassle to get to, we say the sourdough buns, loaves and pastries make up for that. The menu rotates on a weekly basis, so be sure to check its Instagram page before heading down.
2. Woodlands Sourdough 
183 Longhaus, 01-03, 183 Upper Thomson Road
Opens: Thursday and Friday (8.30am to 4.30pm), Saturday and Sunday (6am to 6pm)
Widely regarded as one of the original sourdough specialists, Woodlands Sourdough is a Muslim-owned local favourite. The bakery is known for its high wholegrain wheat content that gives the interior of its bread a stickier finish.
3. Anna's 
Oasis Terraces, 01-04, 681 Punggol Drive
Opens: Sunday to Thursday (8.30am to 9.30pm), Friday and Saturday (8.30am to 10pm)
Anna's is a sourdough specialty cafe that launched late last year. Aside from serving artisanal breads, pastries and classic brunch fare, Anna's pizzas and pastas are also made with sourdough. It surely makes for an interesting dining experience!
4. Micro Bakery 
Serene Centre, 01-05, 10 Jalan Serene
Opens: Wednesday to Sunday (8.30am to 4pm)
If you've walked past Serene Centre, you've probably seen Micro Bakery, a small, rustic gem that offers sourdough, toasts, baked goods and vegetarian sandwiches. Take a peek into its kitchen to see the sweat that goes into baking these loaves. 
5. Kobashi
Kobashi is a home-based bakery that specialises in artisanal bakes. Co-founded by a pair of young chefs who trained at the Culinary Institute of America, the brand is known for its sourdough donuts that come in unique flavours, as well as sourdough loaves that incorporate ingredients such as matured cheddar and habanero peppers.
For more content on the process behind creating local foods, read our stories on bubble tea pearls and ang ku kueh. 
Starter Lab is on the GrabFood delivery service and offering free delivery (up to S$3 off) with GrabUnlimited. You can also book a ride to its store.
721 Havelock Road
Opens: Monday to Friday (7.30am to 3.30pm), Saturday and Sunday (7.30am to 4pm)
721 Havelock Road
Opens: Monday to Friday (7.30am to 3.30pm), Saturday and Sunday (7.30am to 4pm)