Tuck into street food and try carnival games at The Great Bay Fiesta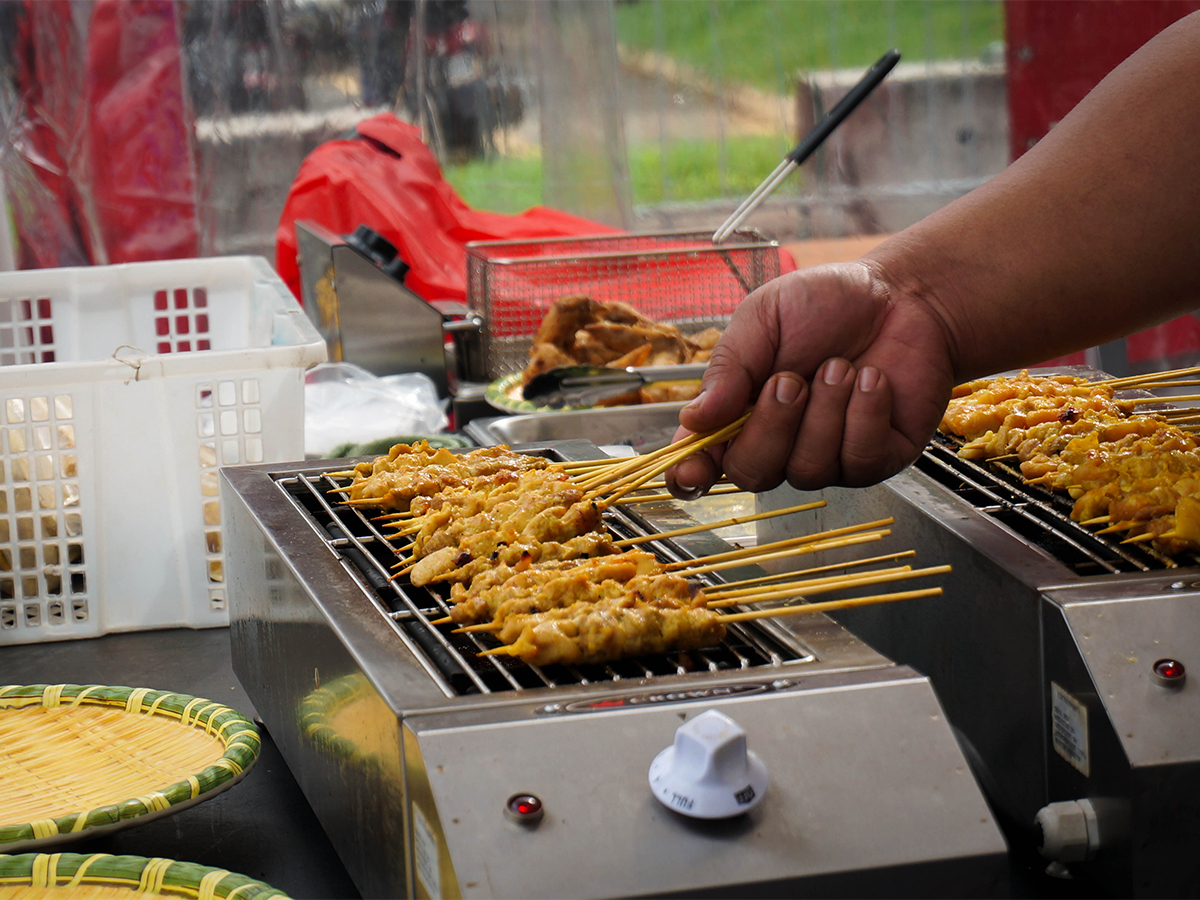 Nothing screams Christmas quite like a carnival. The Great Bay Fiesta, a Christmas carnival held at the Bayfront event space near Marina Bay Sands (MBS), will put you in the best festive mood imaginable. It will open daily for feasting and play from 1pm to 10pm, and run until Jan 1, 2023. 
Once there, you can be assured of a good time as The Great Bay Fiesta has got all things that make a carnival great – circus, games, light shows, and of course, food.
On the menu
The food stalls at the carnival feature both local and international brands, with a decent selection of dishes available.
It is the only sheltered area on the grounds, excluding the tents used for performances, so you may want to check the weather forecast before heading down.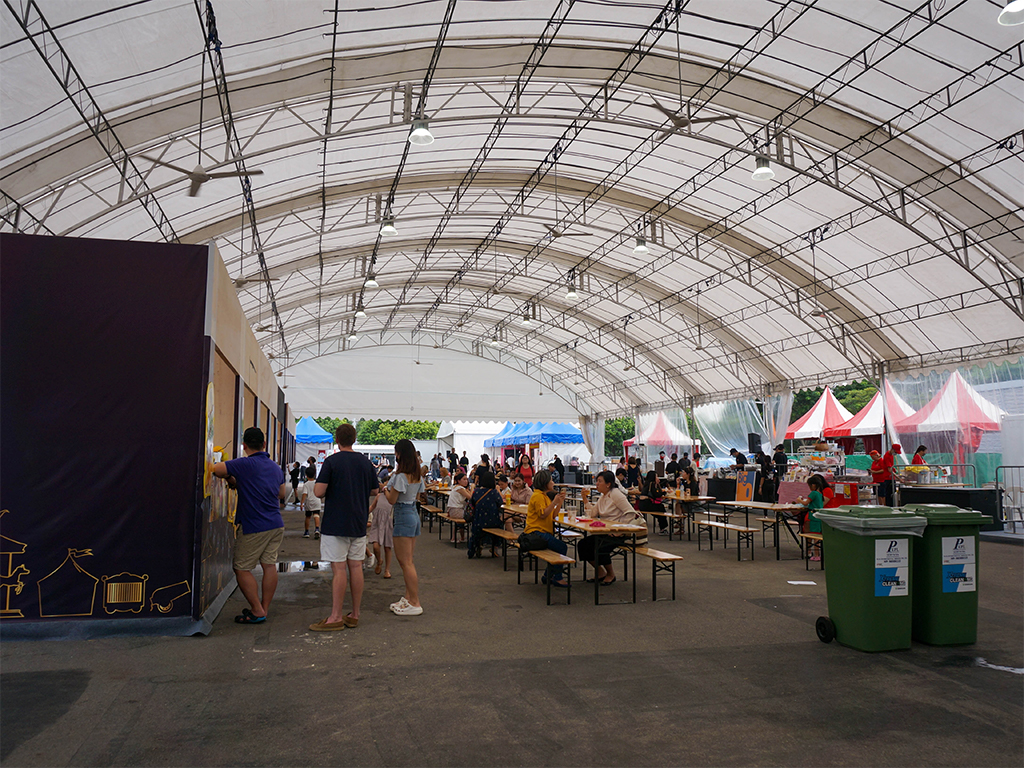 Expect lots of Thai night market food items as more than 10 brands were specially flown in to join the line-up of stalls, including the popular Indy Pancake Cartoon.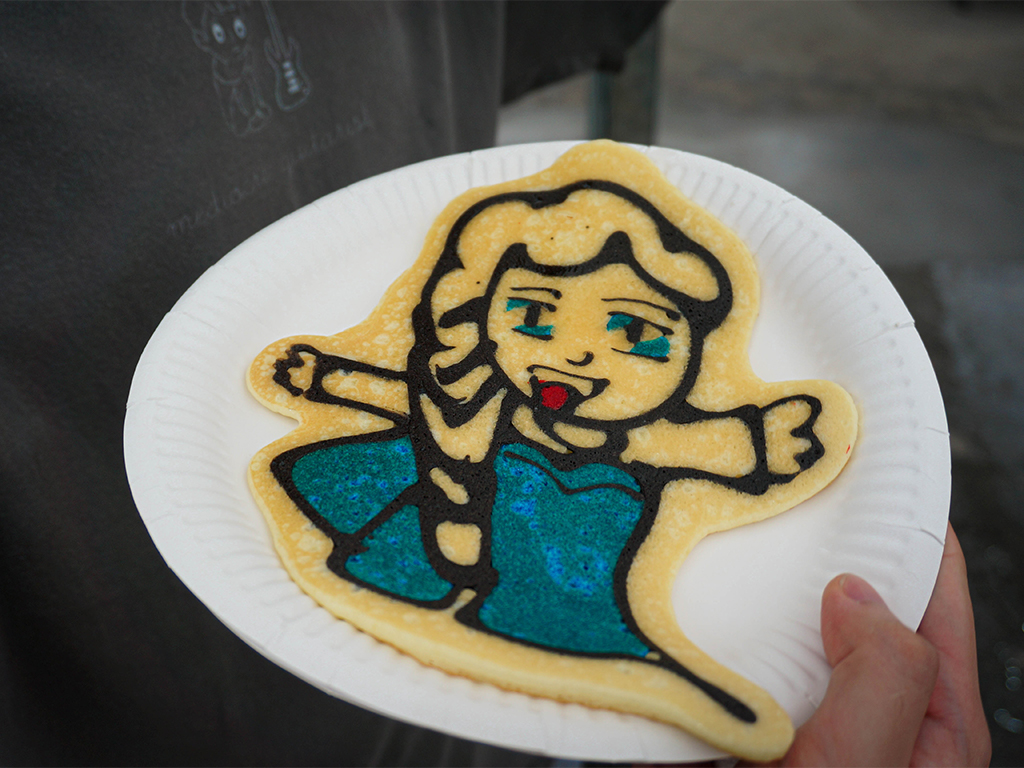 With over a hundred cartoon pancake (one for S$12, two for S$20) characters to choose from, you'd be spoilt for choice. While it was a little pricey, we were impressed by the skill of the vendor and surprised to find that the pancake was airy, moist and flavourful – even without maple syrup drenched on top.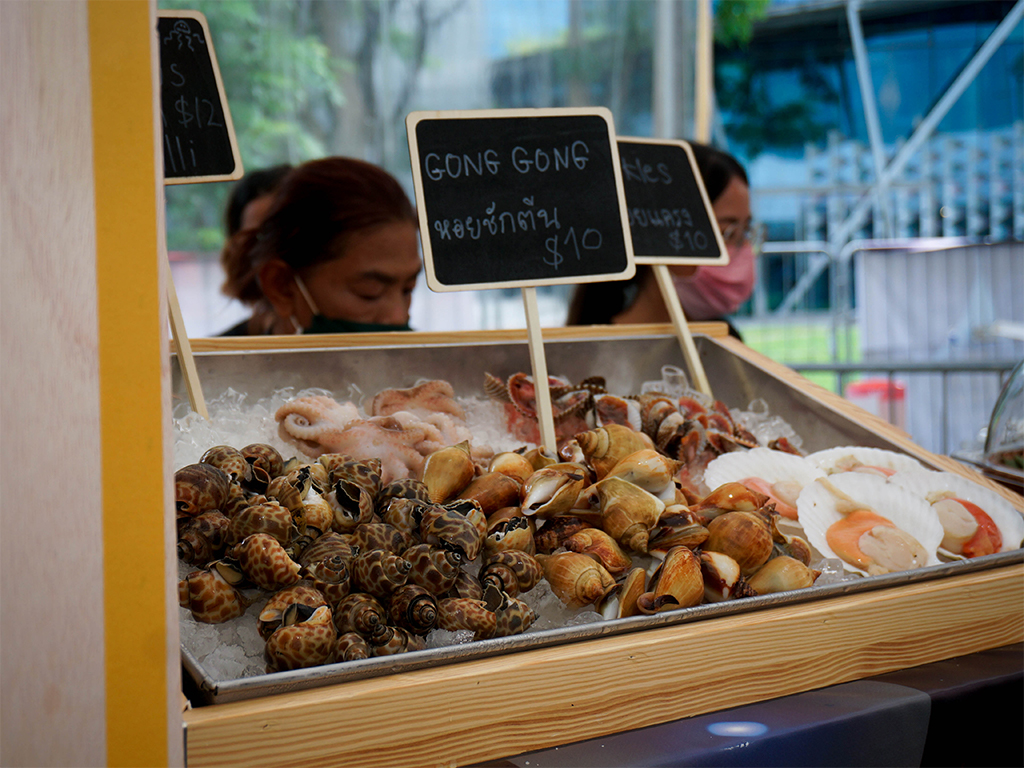 Other vendors were offering items such as fresh seafood (from S$10), meat skewers (from S$2), mango smoothie (S$5) and more. 
We highly recommend you make your way down a little later in the day, as most of the Thai stalls had not finished setting up during our visit, even at 4pm.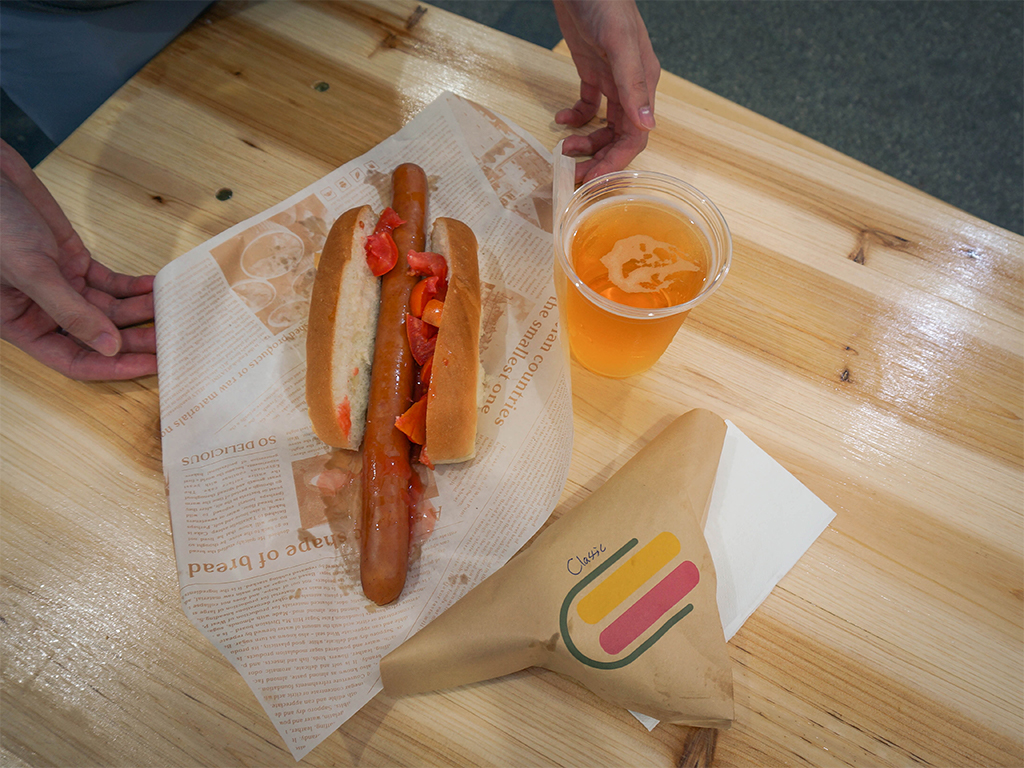 Local brands present include social enterprise My Nonna's, which serves mostly Western items such as foot long hotdogs (from S$8) and fish and chips (S$15), and Hitokuchi Onigiri, a newly established brand selling a sandwich onigiri hybrid. 
If you're feeling thirsty, Coco San is serving up coconut shakes (from S$4.40) in its various permutations to freshen you up, including taro coconut shake and oreo crumble coconut shake. Alternatively, get a pint of beer (S$10) from the beer garden. 
Carnival games and performances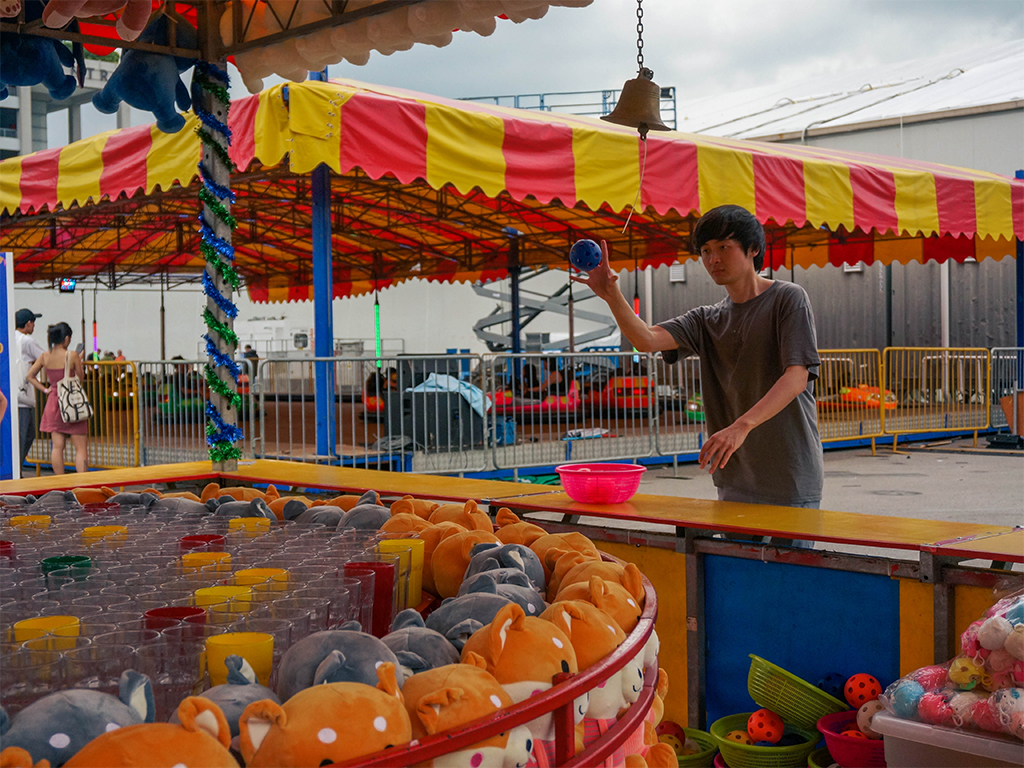 There's nothing quite like winning a plushie to commemorate your trip to a carnival. Most of the carnival games range from S$6 to S$10 (the number of tries differs from game to game), though you'd probably need to spend more to win yourself a prize. 
If you're feeling lucky, opt for the bag-fishing game to the side of the bumper car area. You simply have to fish for a shopping bag — you'd get whatever prize is within. 
If you're just there to have fun, there are carnival rides such as bumper cars and a pirate ship, and there's also a bouncy castle. Most of the rides are catered to children, but it's a good trip down memory lane for the rest of us.
If you're in need of some entertainment, splash out a little on The Great Cirque des Cascades by Gandey's Circus. Performances run from Tuesday to Sunday and cost upwards of S$76. If you're not sure what to expect, think clowns, lots of acrobatics and motorcycle stunts. 
The thrilling, jaw-dropping routines conducted by performers from the UK will leave you breathless — and in need of a thirst quencher.
Do note that while entry to the food area is free, you will have to buy a S$10 admission ticket to enter the carnival games area.
Book a ride to the Great Bay Fiesta.