1-for-1 afternoon tea sets, chic rattan bags & more at the new Marmalade Pantry at Anchorpoint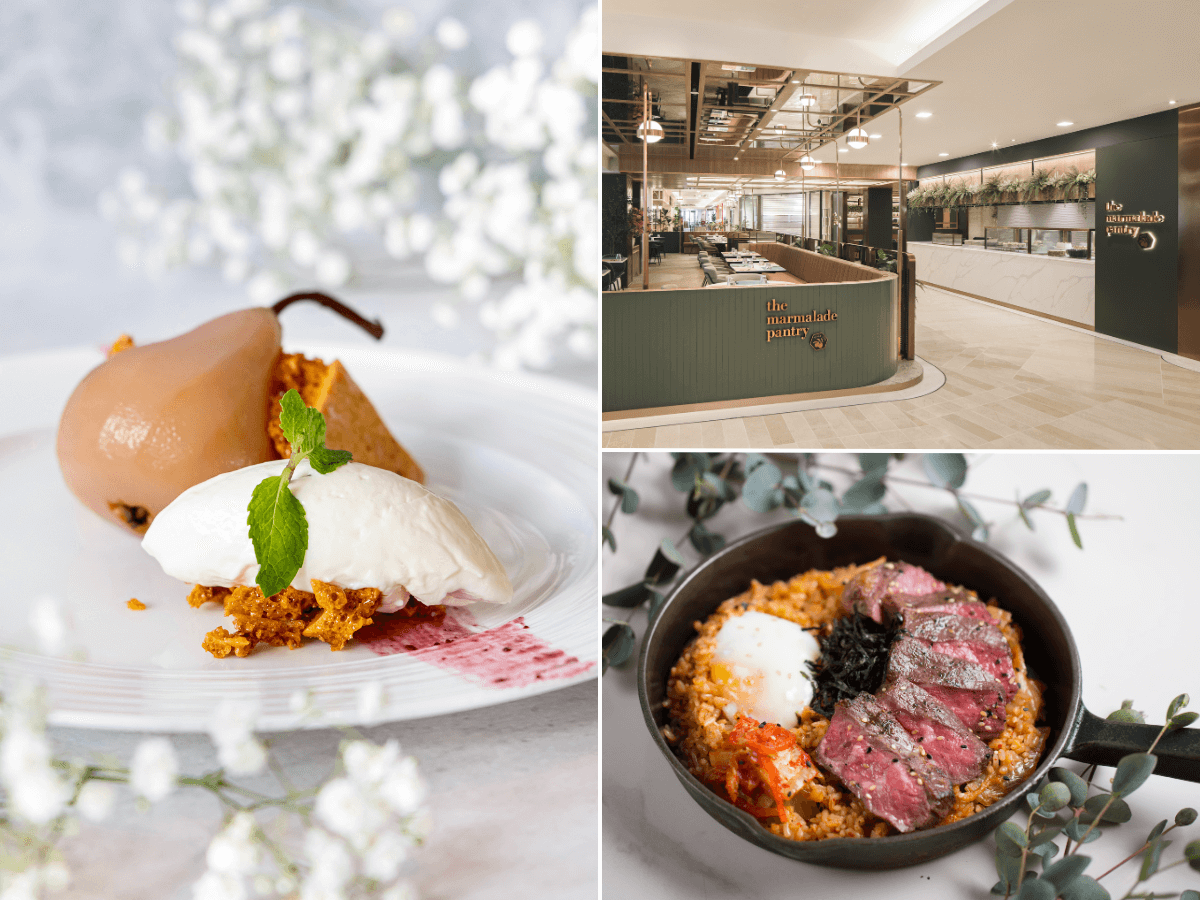 If you're popping by Ikea Alexandra to check out its anniversary sales, make a pit stop at Anchorpoint, a small shopping mall nearby that's quietly becoming the next big foodie enclave.
(If you check out Anchorpoint's Instagram page, it has cheekily described itself as "that mall across Ikea" in its bio.)
The mall has been undergoing some redevelopment of late, and has gained several trendy new occupants such as Overbrod, Tiong Bahru Bakery, Acai Brothers and Anagram Coffee.
Joining the fray this May is the Marmalade Pantry's Anchorpoint outpost, the brand's latest.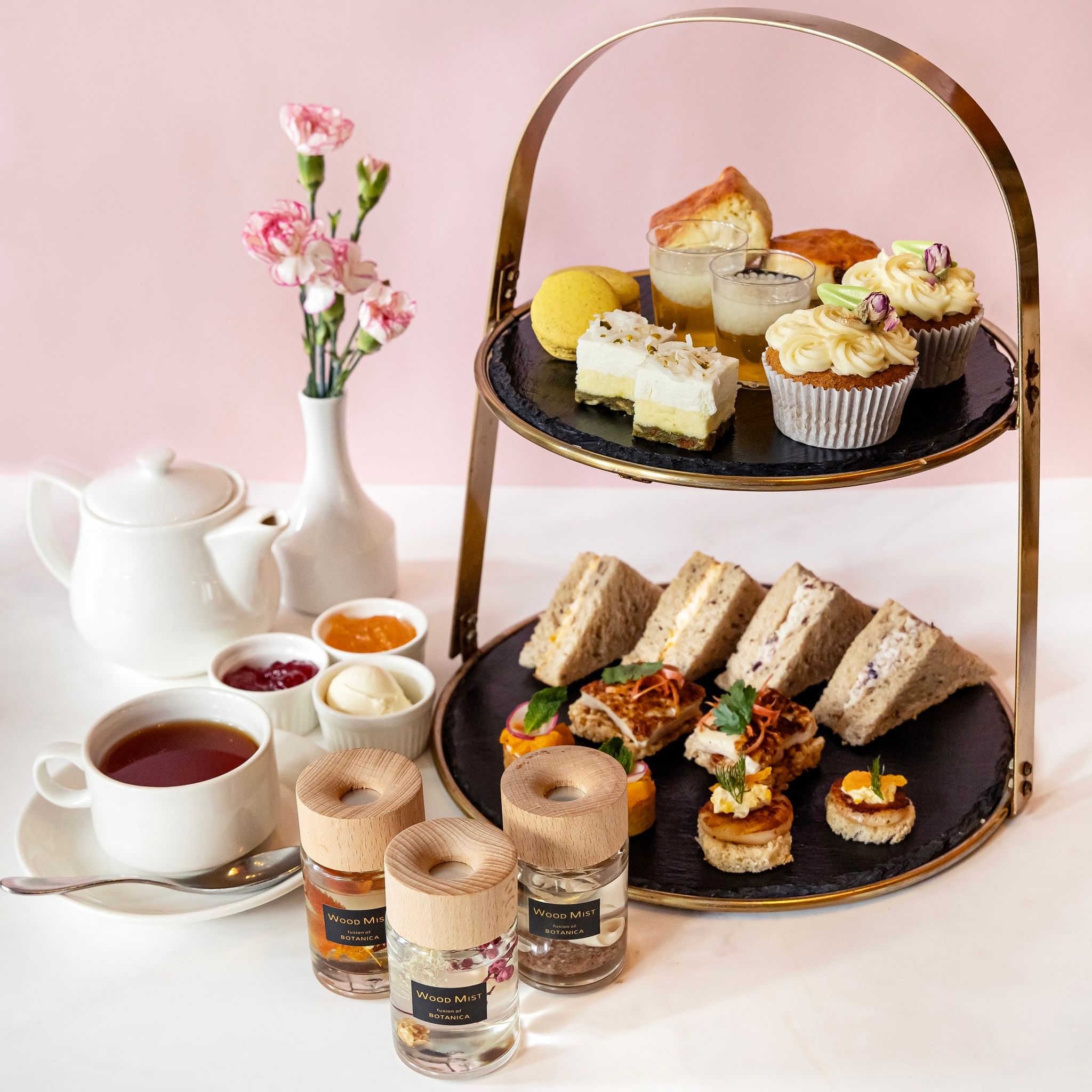 To mark the occasion, diners can treat themselves to floral afternoon tea sets (U.P. S$78 for two) — now part of a one-for-one promotion — so that a party of four can be comfortably fed. This applies until the end of May, excluding May 13 and 14.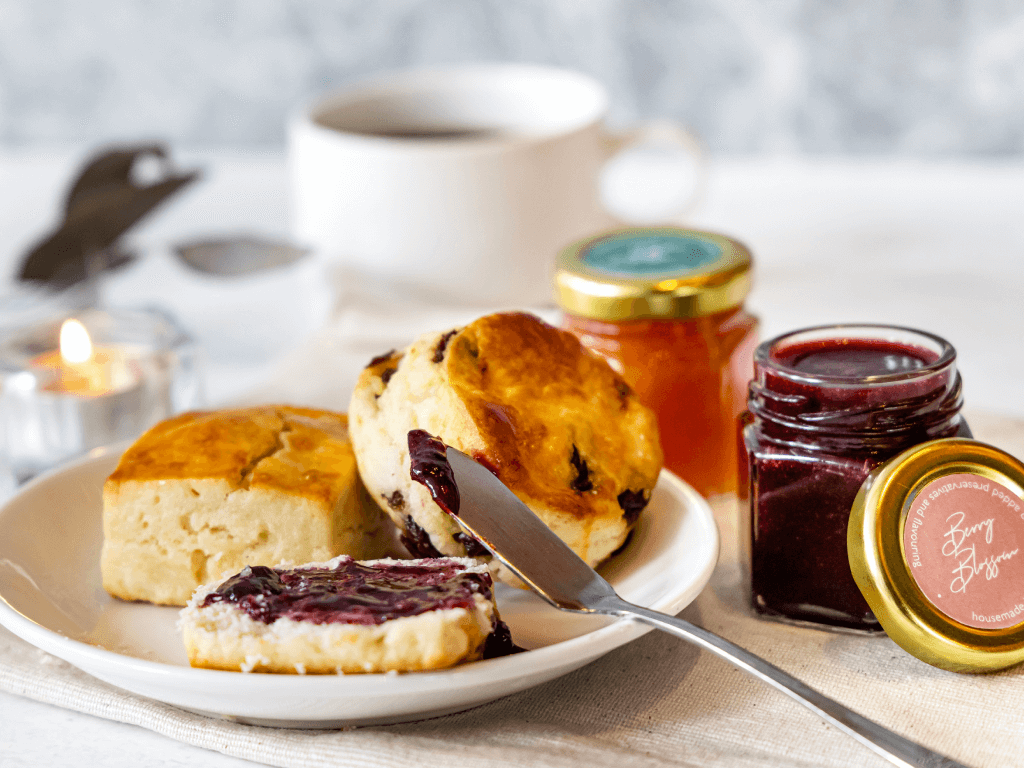 There are also other gifts up for grabs until Aug 6, depending on your minimum spending. These include a scones-and-jam gift set — comprising four buttermilk scones and two housemade jams — with a minimum spending of S$50, while higher spends of S$80 and S$120 can net you chic bags of various designs and sizes.
To be eligible for these offers, diners have to pay with Mastercard.
The food and space
Promos and gifts aside, there's plenty to enjoy about the new Anchorpoint bistro.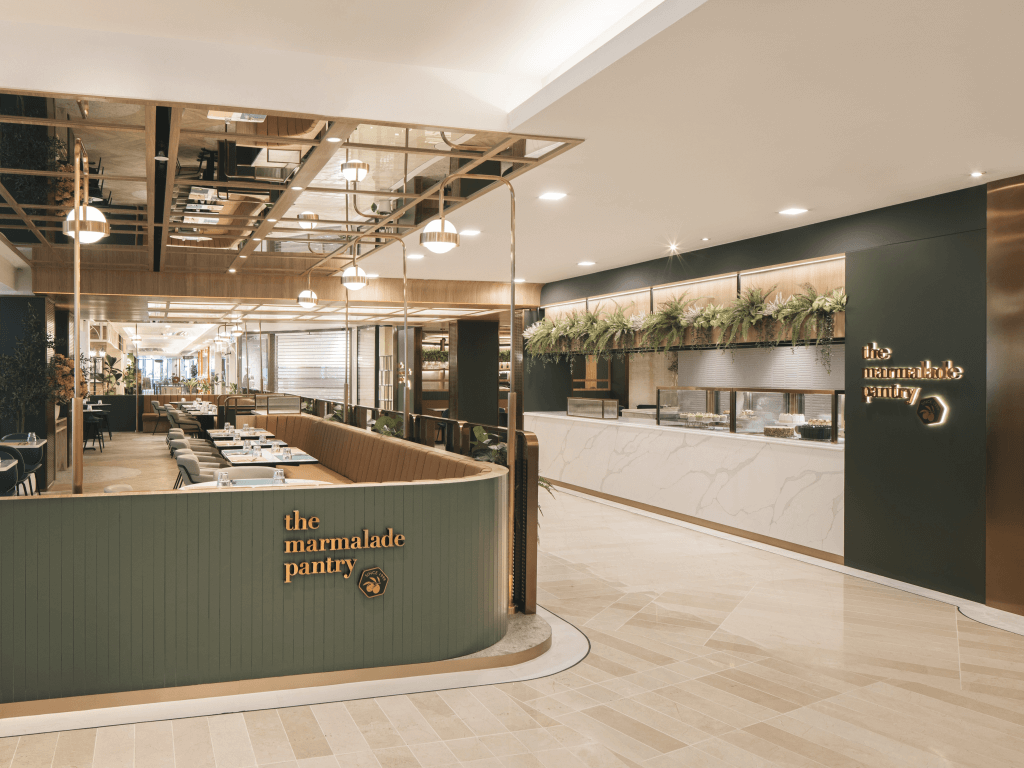 Diners have a choice of sitting within the 28-seat cafe area, or its "al fresco" — named as such because it resides within the mall's airy central atrium rather than outdoors.
New outlet exclusives have also been crafted for the occasion, and will be available until Aug 31.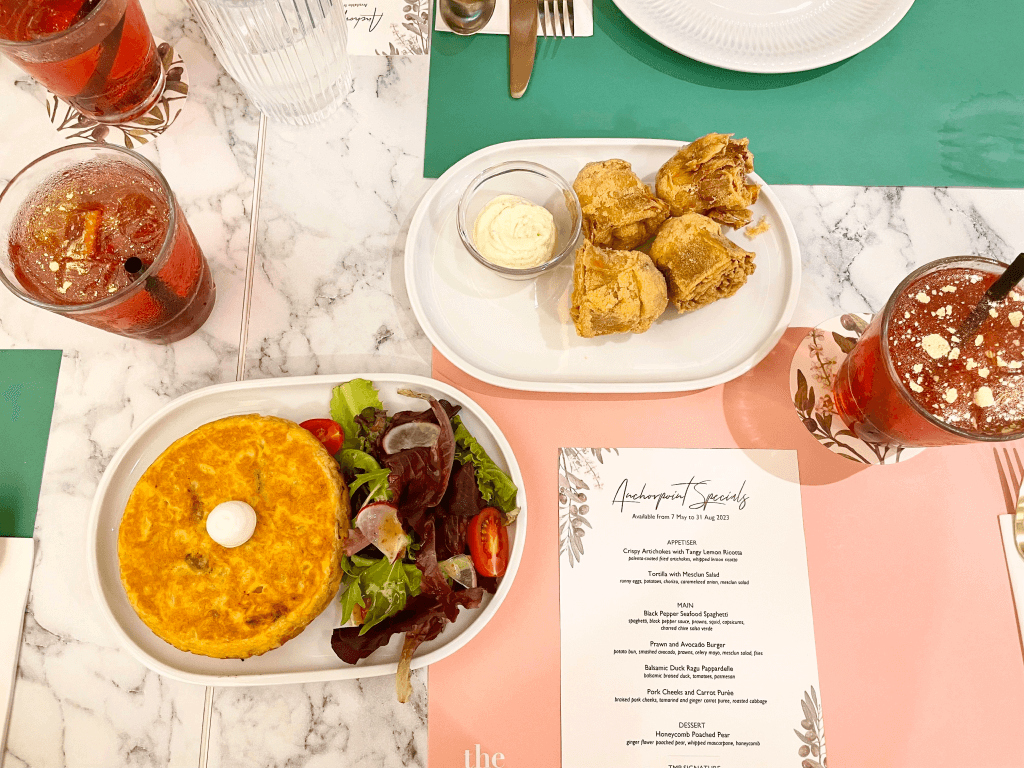 One such dish is the tortilla with mesclun salad (S$16), a moreish, eggy dish. Instead of the more common Mexican version that's often used as a wrap or flatbread, The Marmalade Pantry's rendition is cooked in the Spanish style. Thick and moist, the tortilla is filled with potato chunks, chorizo and caramelised onions, and is more akin to an omelette.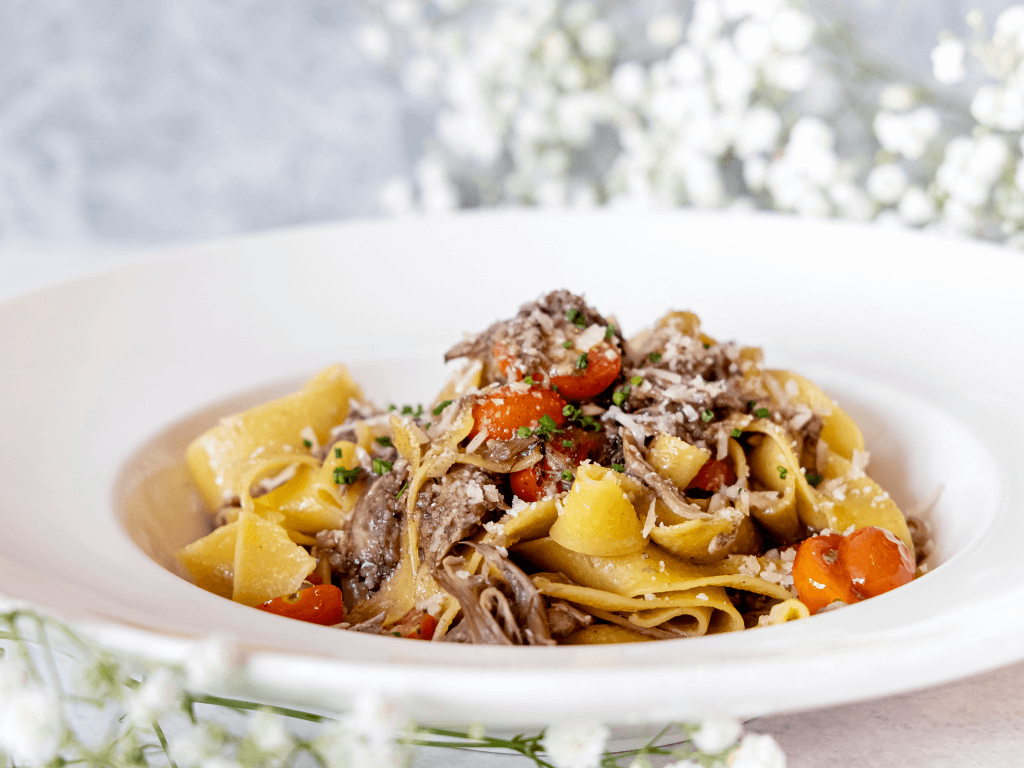 For sharing, try the duck ragu pappardelle (S$30), which was enjoyable as well — a generously portioned dish with thick, carby ribbons of pasta and tender chunks of duck meat.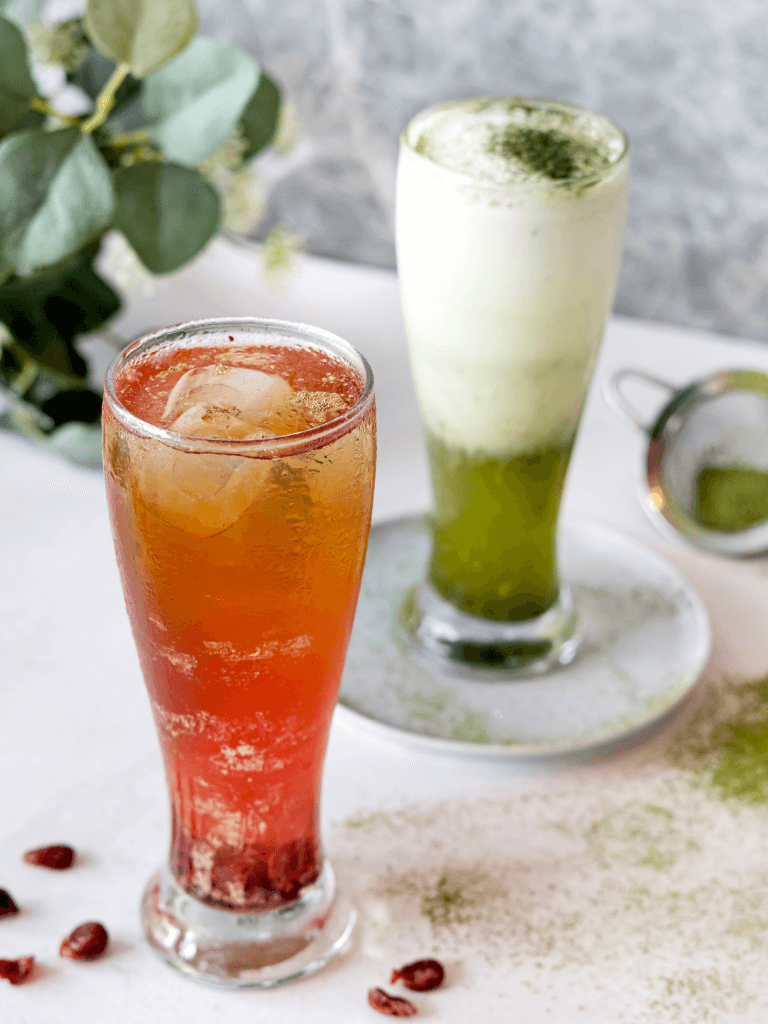 Drinks-wise, be sure to get the Shimmering Gold Moscato — made with a special blend of Monogram Tea and sprinkles of edible gold dust — that is not only an excellent thirst-quencher, but also makes for quite the pretty picture.
This was a hosted tasting.
Check out the hottest tables around town with our updated list of new openings.
The Marmalade Pantry (Anchorpoint) is on the GrabFood delivery service and offers free delivery (up to S$3 off) with GrabUnlimited. Alternatively, book a ride to its stores.
The Marmalade Pantry (Anchorpoint)
Anchorpoint Shopping Centre, Level 1 Central Atrium, 370 Alexandra Road
Nearest MRT station: Queenstown
Opens: Monday to Sunday (11am to 10pm)
The Marmalade Pantry (ION Orchard)
Ion Orchard, 04-011A, 2 Orchard Turn
Nearest MRT station: Orchard
Opens: Monday to Sunday (11am to 10pm)
The Marmalade Pantry (Downtown)
Oasia Hotel Downtown, 01-01, 100 Peck Seah Street
Nearest MRT station: Tanjong Pagar
Opens: Monday to Sunday (11.30am to 10pm)
The Marmalade Pantry Petite (Bugis)
Bugis Junction, 01-35, 200 Victoria Street
Nearest MRT station: Bugis
Opens: Monday to Sunday (10am to 10pm)
The Marmalade Pantry (Anchorpoint)
Anchorpoint Shopping Centre, Level 1 Central Atrium, 370 Alexandra Road
Nearest MRT station: Queenstown
Opens: Monday to Sunday (11am to 10pm)
The Marmalade Pantry (ION Orchard)
Ion Orchard, 04-011A, 2 Orchard Turn
Nearest MRT station: Orchard
Opens: Monday to Sunday (11am to 10pm)
The Marmalade Pantry (Downtown)
Oasia Hotel Downtown, 01-01, 100 Peck Seah Street
Nearest MRT station: Tanjong Pagar
Opens: Monday to Sunday (11.30am to 10pm)
The Marmalade Pantry Petite (Bugis)
Bugis Junction, 01-35, 200 Victoria Street
Nearest MRT station: Bugis
Opens: Monday to Sunday (10am to 10pm)