Beat the heat with refreshing acai bowls from Acai Brothers' newest outlet in Alexandra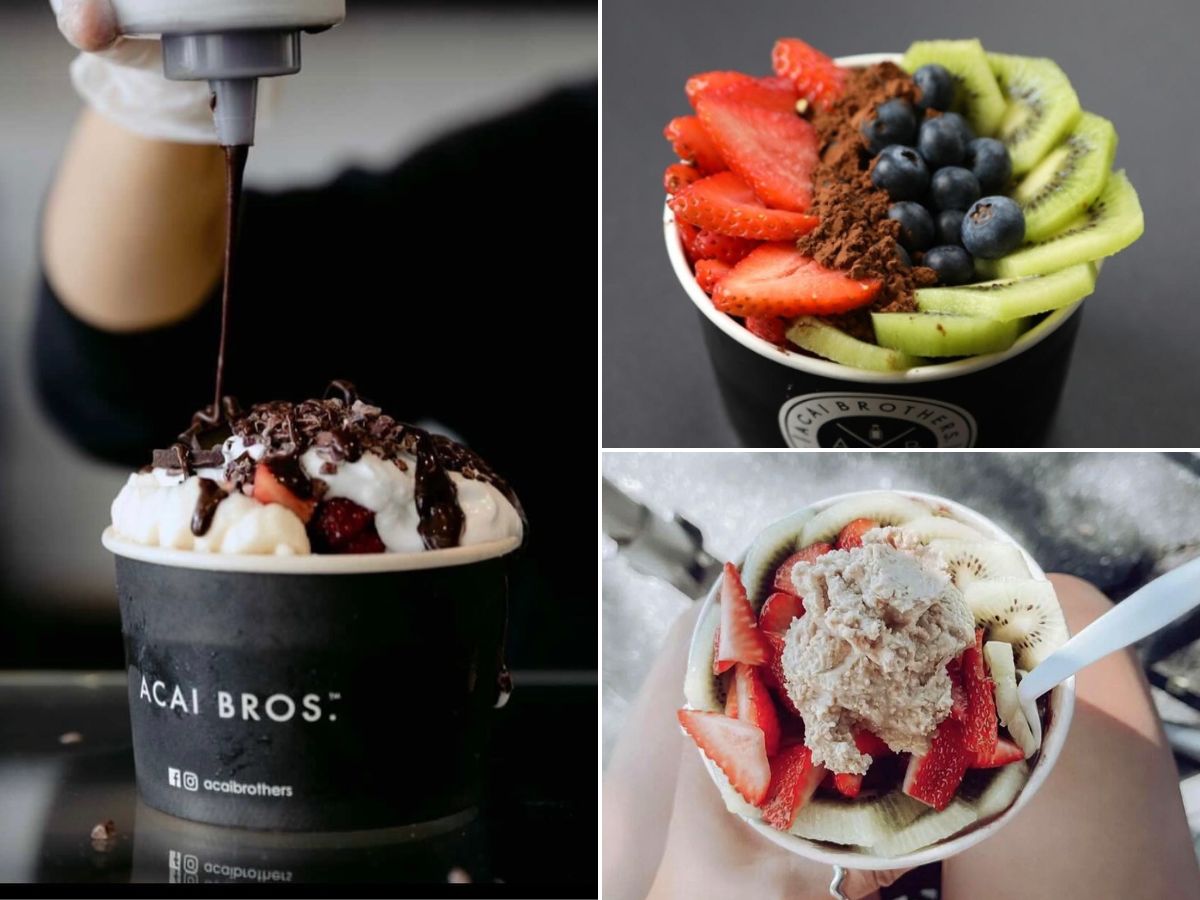 Acai bowls have been enjoying near cult status here in Singapore, especially among the health conscious.
Comprising the acai berry, each refreshing bowl is packed with antioxidants, fibre, and all that jazz. Best of all, it's easily customisable with fruits and toppings of your choosing. Perfect for a guilt-free afternoon snack, or as a light dinner option.
If you're an acai connoisseur living in the southwest region of Singapore, then you're in luck — Acai Brothers is opening its second outlet, this time at Alexandra.
While there's a flourishing stable of homegrown acai brands, Acai Brothers is a recognisable name for those familiar with the superfood and the Australian cafe scene.
The brand already has 15 outlets scattered Down Under and has just started to establish itself here. It opened its first Singapore outlet — also its first international outpost — in August 2022.
Compared with its flagship that's nestled along a row of quaint shophouses in Kovan, Acai Brothers' Alexandra outlet will be situated within the recently revitalised Anchorpoint. The new space's official opening is slated for Feb 18.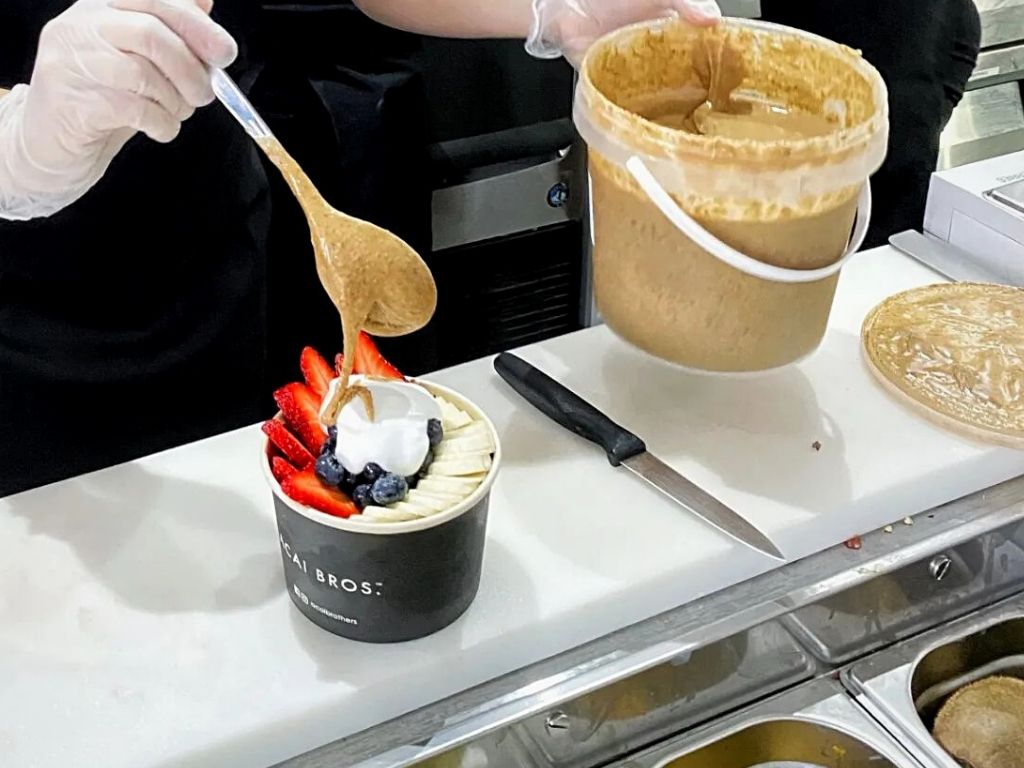 At the cafe, you're given a lot of creative freedom to create your dream acai bowl — its build your own bowl options start from S$7.50 for a regular (8oz) size. There's even a share (32oz, S$22) option which contains a whopping litre of acai.
There are also a variety of bases to choose from, including its original, a silky blend of acai and banana, and the unique lemon meringue (+50 cents), which further mixes in lemon, essential oil, and vanilla protein.
You can finish off your creation with either crunchy granola or choc buckini (+S$2), three fruits of your choice, and a plethora of add-ons ranging from chocolate, salted caramel and vanilla vegan protein (+S$1) to cashew butter (+S$2).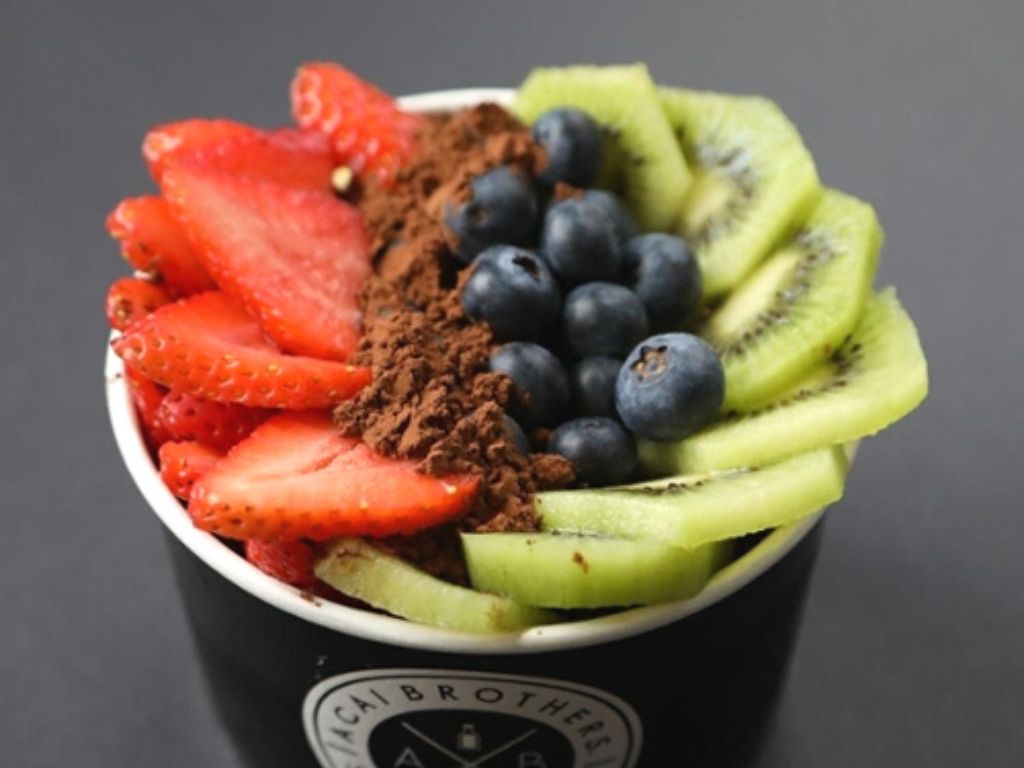 Acai Brothers also has a curated selection of specialty bowls, if you're not up to racking your brains for a personalised bowl. The prices are S$11, S$15.50, S$25 for a regular (8oz), large (15oz) and share (32oz) portions respectively.
If you're hankering for something heavier, the peanut-butter-laden ain't nothin butter or the rich salted caramel will fill you up. Otherwise, the tropical mango passion or tart berry nice would also make refreshing options.
Besides the superfood-focused bowls, Acai Brothers also offers a diverse beverage selection.
For the caffeine-deprived, it'll be able to fix you up with all the classic options, such as a flat white (S$5 for small, S$5.50 for regular, S$6 for large) or long black (S$4.50 for small, S$5 for regular, S$5.50 for large).
But, if you need a thirst quencher to beat the warm weather, its smoothies will cool you right down. 
Basic (S$7.50 for 16oz, S$10.50 for 20oz) flavours include nutty peanut butter brew and it takes two to mango, while the specialty (S$8.50 for 16oz, S$11.50 for 20oz) section contains more unique concoctions such as the fruit-filled berry delicious.
Acai Brothers (Alexandra)
Anchorpoint 01-02/03/04, 370 Alexandra Road
Open: Monday to Sunday (10am to 10pm)
Anchorpoint 01-02/03/04, 370 Alexandra Road
Open: Monday to Sunday (10am to 10pm)
---