KFC launches cheesy mushroom Zinger Double Down, with a side of…free F45 workout?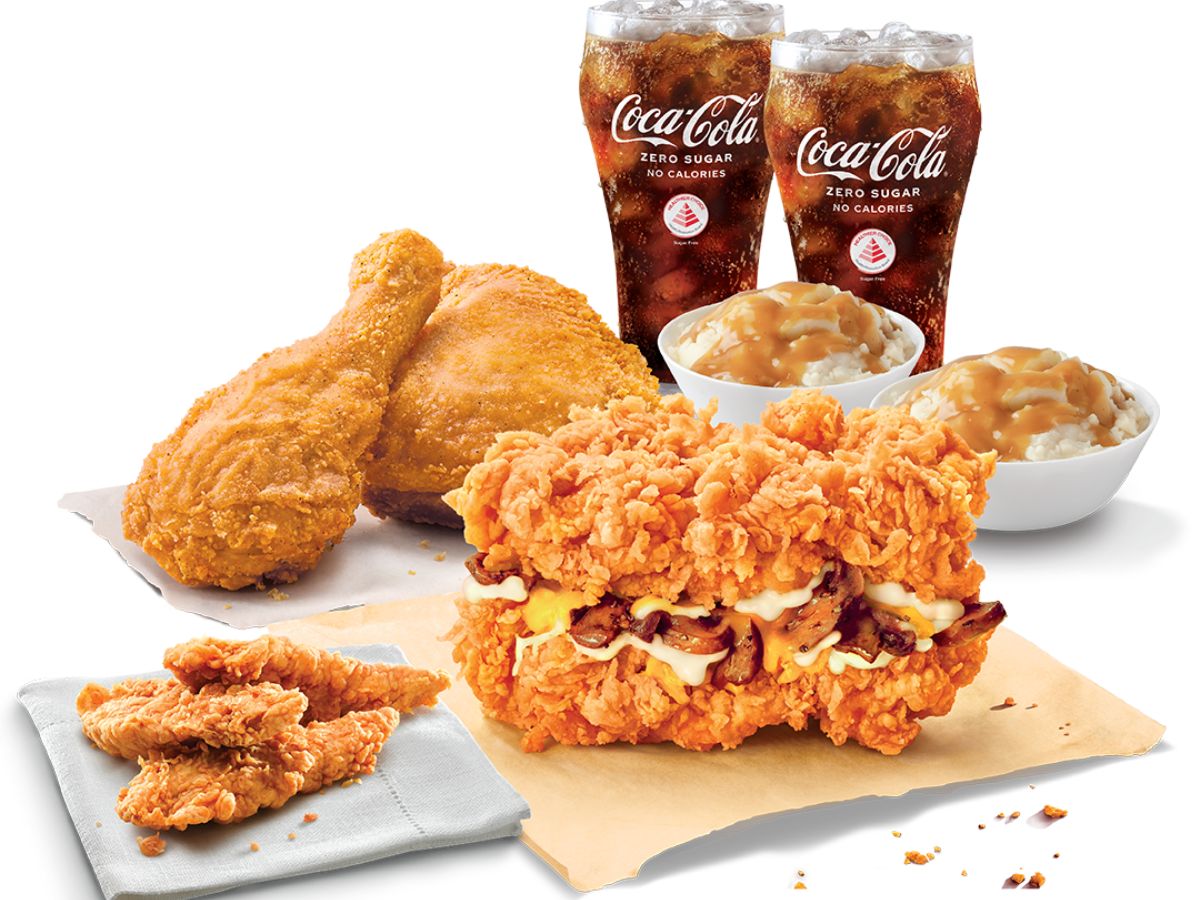 The legendary KFC Double Down burger needs no introduction. Nothing says unadulterated enjoyment quite like a burger that uses fried chicken as its "buns".
Being such a decadent item, it is no surprise it's kept as a limited-time special that often goes on and off the menu.
For fans who have been patiently awaiting its return, here it is: KFC is launching a brand-new cheesy mushroom Zinger Double Down (S$8.55 a la carte), which will be available from August 23 to September 26.
This new rendition features an ensemble of herb-marinated sauteed mushrooms, shredded mozzarella and gooey melted cheddar.
All that richness is then topped with a generous slather of mayonnaise and sandwiched between two of the Colonel's signature Hot & Crispy Zinger fillets.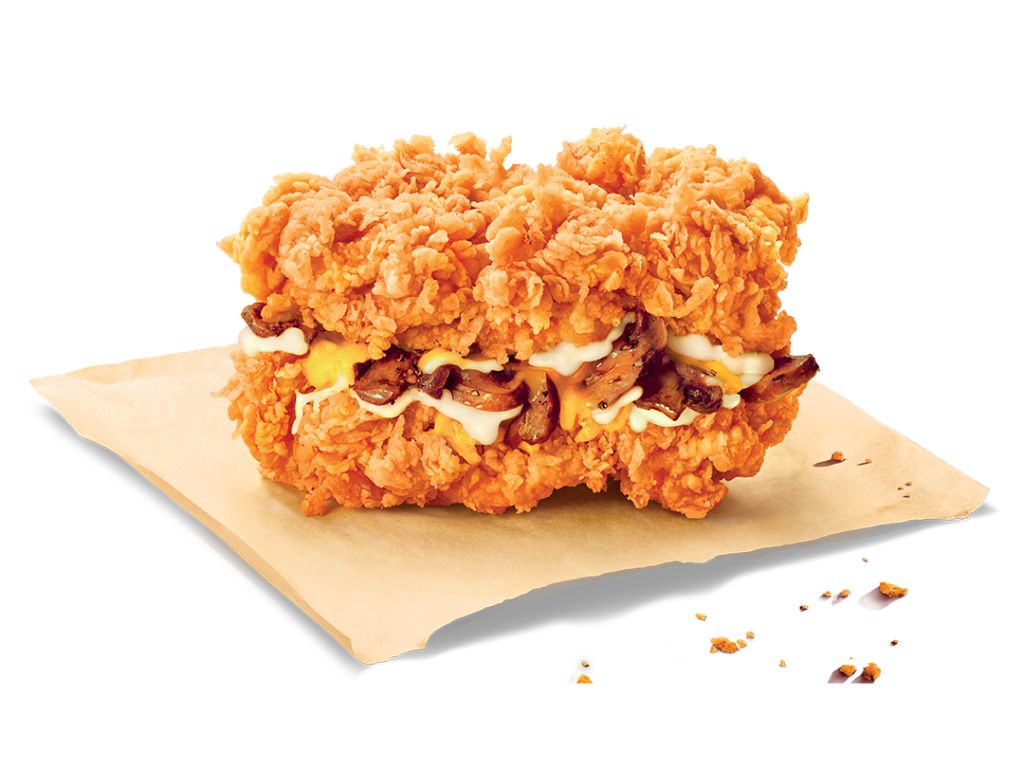 KFC will be offering the burger by itself, as a meal (with medium fries and regular Coca-Cola Zero Sugar, S$10.35) or as a box (with one piece of chicken, regular fries, regular whipped potato and regular Coca-Cola Zero Sugar, S$10.35) for bigger eaters.
If your bestie is equally excited about the Double Down's return, you can also get the Buddy meal (with two pieces of chicken, three pieces of tenders with one dipping sauce, two medium whipped potatoes and two regular Coca-Cola Zero Sugar, S$10.35) to share the joy.
Alternatively, you can grab the classic Zinger Double Down, which comes with crispy chicken bacon, sliced cheddar cheese and mayonnaise.
It will also be available as a la carte (S$8.05), meal (S$9.85), box (S$12.85) or Buddy meal (S$21.95) with the same side dishes listed above.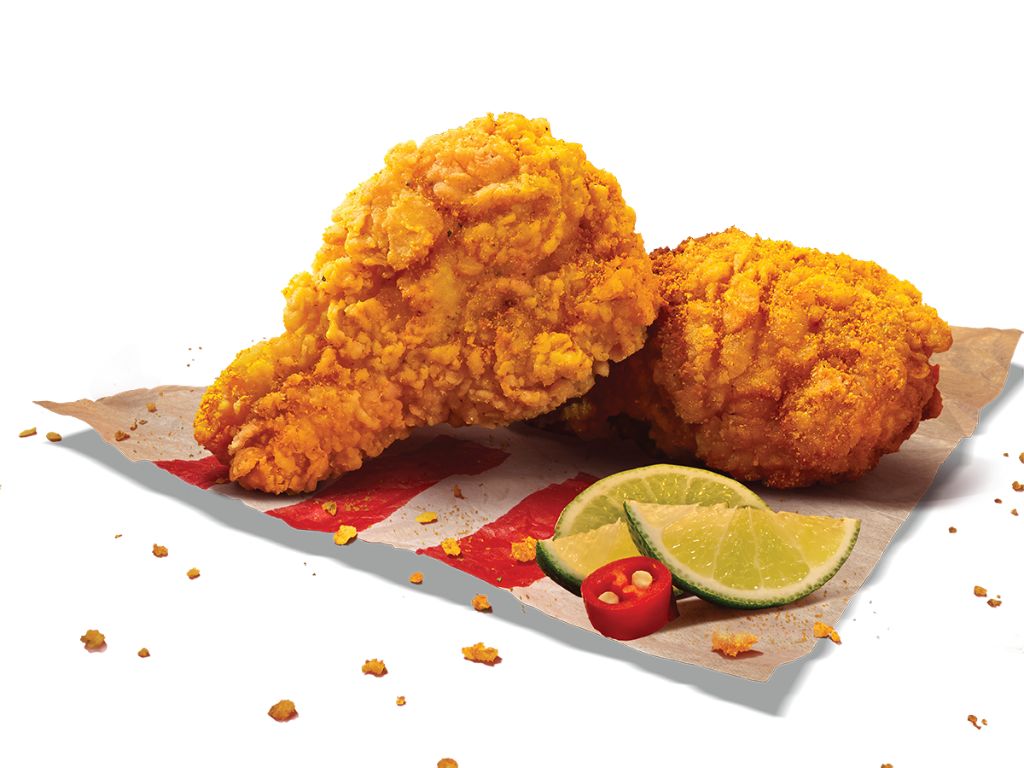 KFC will also be bringing back another limited-time favourite: The Hot Devil drumlets will be available from August 23, in a tangy spicy lime flavour, and can be added on to any meal for S$3.20.
If you're feeling apprehensive about stuffing your face with so much sinful richness, don't worry — KFC's gotchu.
The fast-food chain will be teaming up with renowned gym franchise F45 Training to provide free workout sessions for anyone that wants to satisfy their cravings for the Double Down.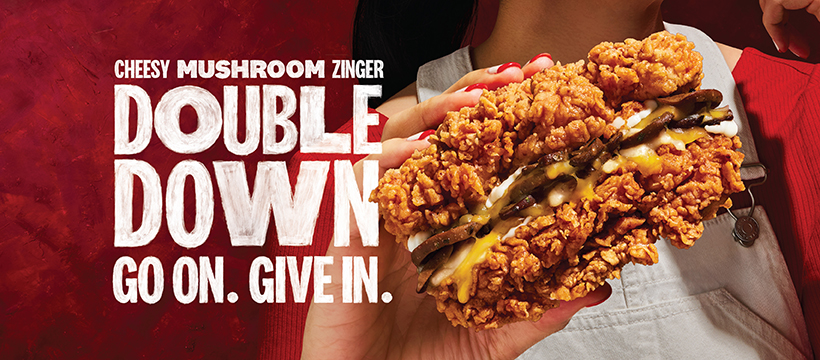 So don't feel guilty about giving yourself a little treat. Anyone who purchases any Double Down item or meal can submit their interest — along with a receipt — to join in on a special 45-minute class at F45 Lower Peirce.
There'll be four classes available on September 3 and 10 where the trainers at F45 will put you through the works to wring out all those extra carbs. You just have to apply here and slots are available on a first-come-first-serve basis.
Multiple stores islandwide
Open: Operating hours vary across outlets
Multiple stores islandwide
Open: Operating hours vary across outlets
---