Haidilao unveils a mala broth that you can gulp down, and new menu staples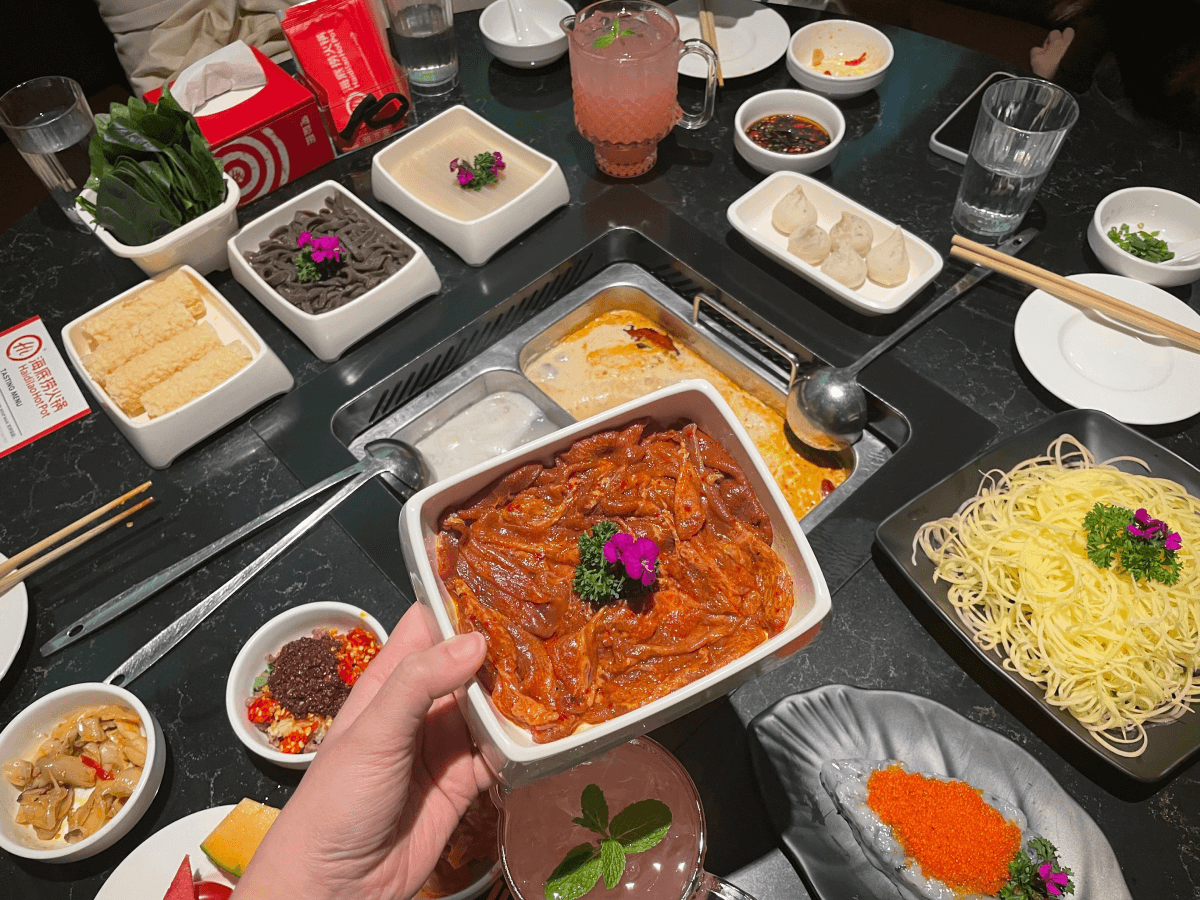 A heads up to all hotpot fans: There's now a mala broth that you can gulp down, courtesy of Haidilao.
The hotpot giant has unveiled a new, milky version of its fan favourite spicy broth, alongside a slate of nine other new menu mainstays. These will be available from Friday (Feb 10) at all Haidilao stores in Singapore.
New mala milk broth
According to the restaurant, the mala milk broth (single pot S$28, double pot S$16, quarter pot S$11) was formulated after receiving feedback from many customers who loved the taste of its original mala broth, but found it hard to drink.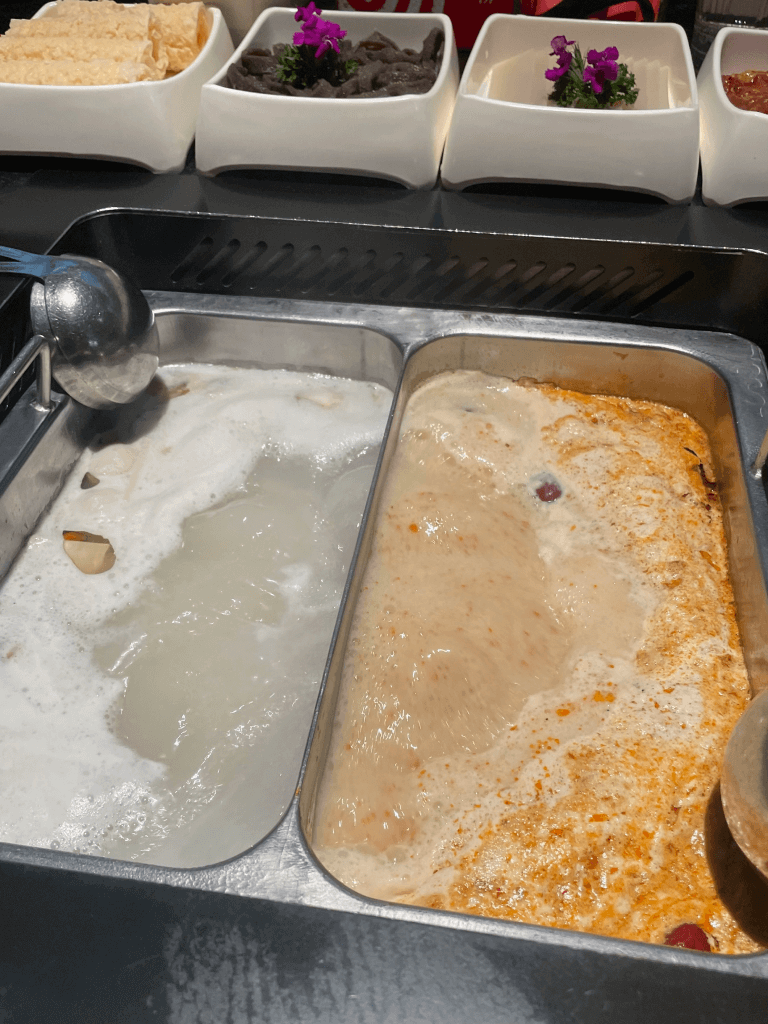 At HungryGoWhere's taste test, we found it certainly made for easier drinking. The milk tempered the broth's usual levels of spice and its oily consistency, and gave the soup a creamier body than usual.
However, it may still run a little spicy for your liking — if that's the case, you may request a milder version when placing your order.
6 new side dishes
The refreshed menu also comes with a souped-up version of yet another crowd favourite — the Signature Mashed Shrimpwah paste.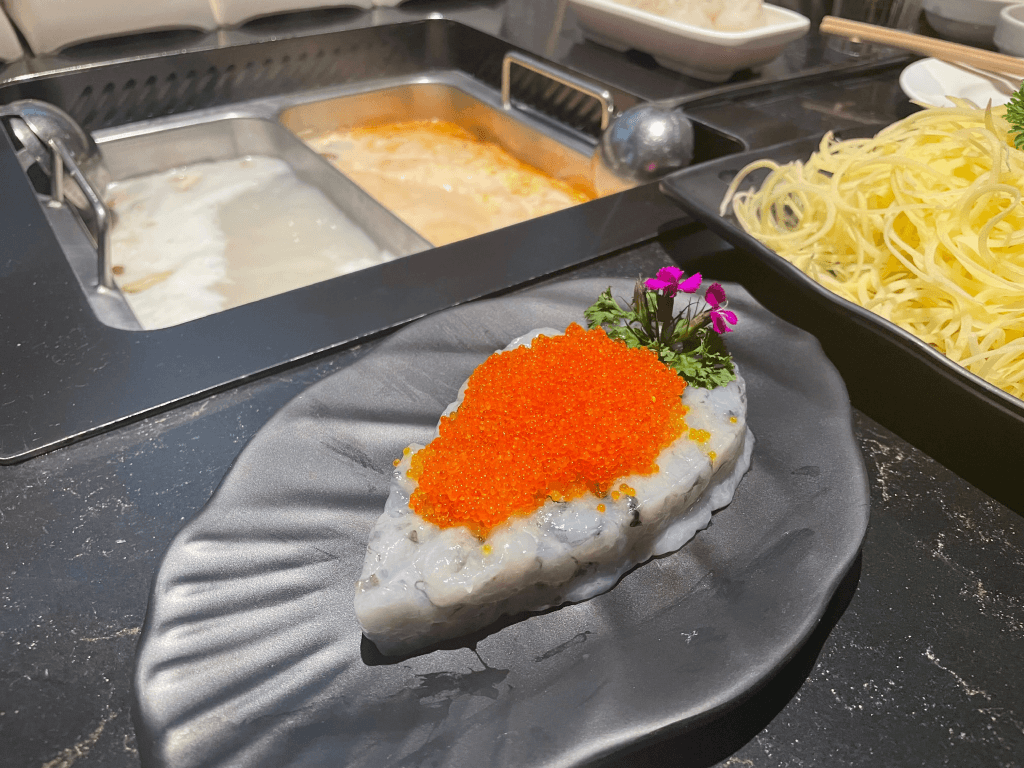 As its name suggests, the tobiko chunky prawn paste (S$28) comes with a heap of flying fish roe and larger chunks of prawns. This was then thoroughly mixed tableside — thanks to our helpful server — before it's portioned and deftly dropped into the boiling pot.
The original dish is delightfully chewy in its own right, but this latest addition gives each bite an added dimension of texture. Just think: Tiny popping globules of fish egg with each bite.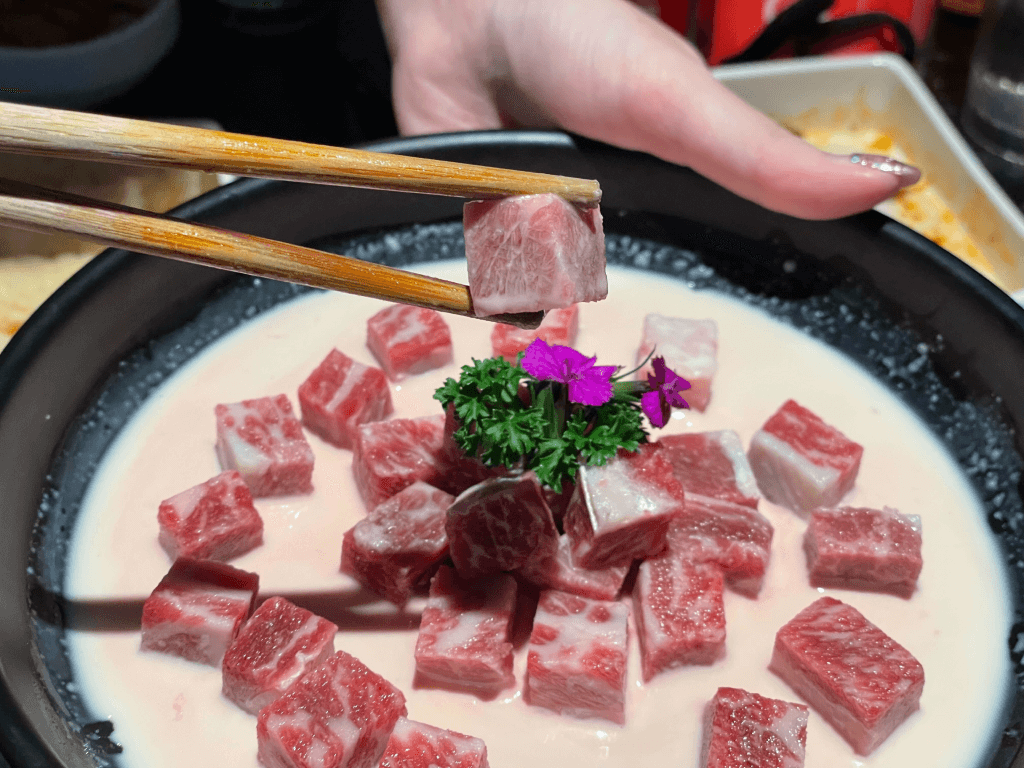 Another highlight is Haidilao's new beef in milk bath (S$36), comprising tender wagyu cubes doused in pasteurised cow's milk. The result is a tender and juicy, albeit small, morsel of beefy goodness. We found ourselves having to cook three or four pieces at a go for a good mouthful.
If you love beef tongue, be sure to try the Sichuan Pepperfect Beef Tongue (S$30 for a whole, S$15 for half portion) marinated in Sichuan pepper oil.
Three new carb options are joining the menu, too. There's the low-fat, low-cal konjac slices dish (S$9 for a whole, S$4.50 for half portion) — which bears a striking resemblance to beef tripe — as well as sweet potato noodles (S$8 for a whole, S$4 for half portion) and waterfall potato noodles (S$7 for a whole, S$3.50 for half portion). We found that the latter especially was prone to disintegrating into the soup, so keep a watchful eye out for it and fish it out of the steaming broth early!
Dessert and drinks
Round off the meal with the new brown sugar lava cakes (S$8), which can be peeled apart to reveal an oozy centre of brown sugar syrup. Be careful, though — it can be quite hot!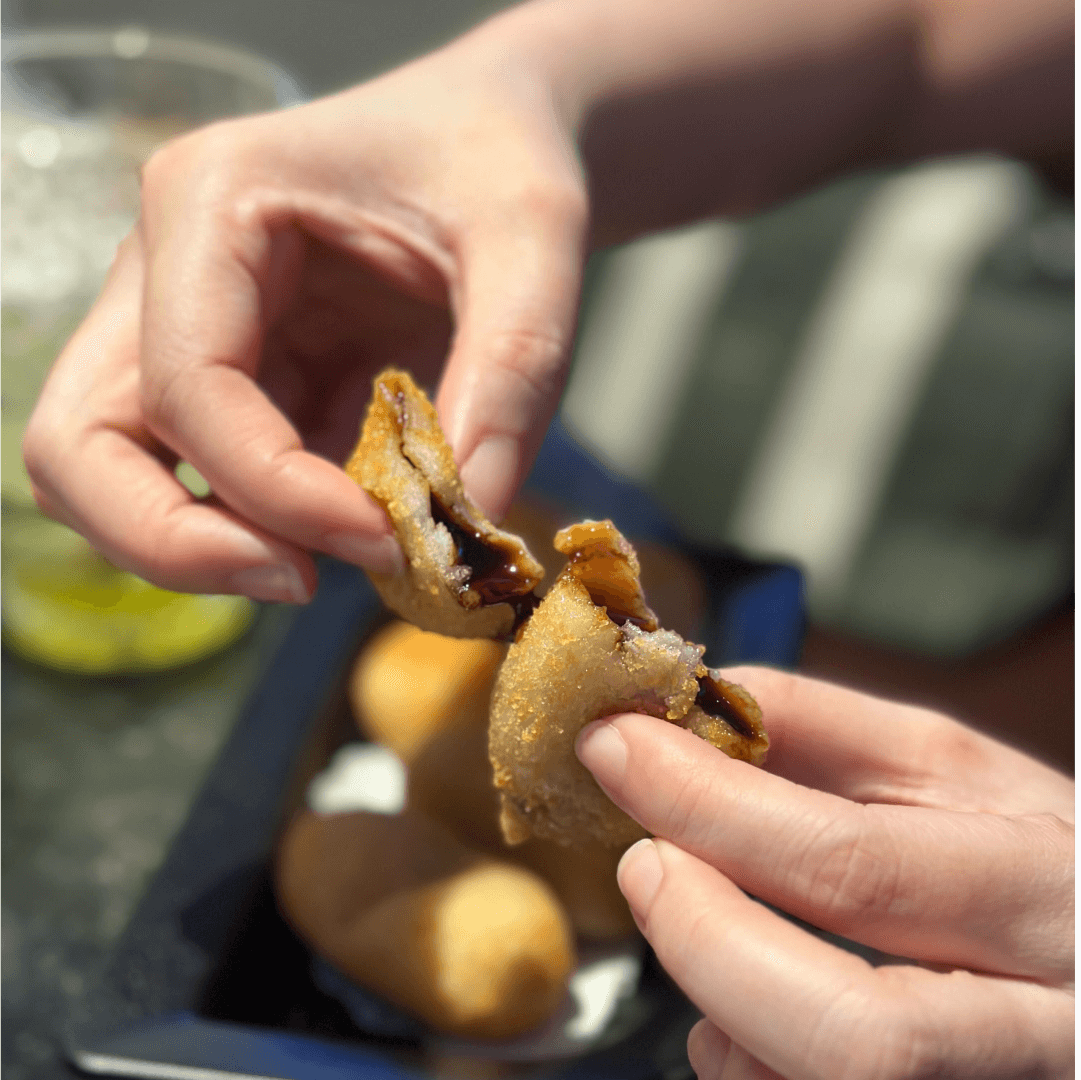 Drinks-wise, a new line of fizzy drinks is making an appearance. The Fizzy Sour Plum Pop (S$4) and Fizzy Strawberry Pop (S$4) come in a small jug that's great for sharing, and we found them a refreshing thirst quencher to wash down the meal.
Haidilao is on the GrabFood delivery service and offering free delivery (up to S$3 off) with GrabUnlimited. Alternatively, book a ride to its locations.
---