Gordon Ramsay wins chilli crab, loses Hawker Heroes challenge (Part 2)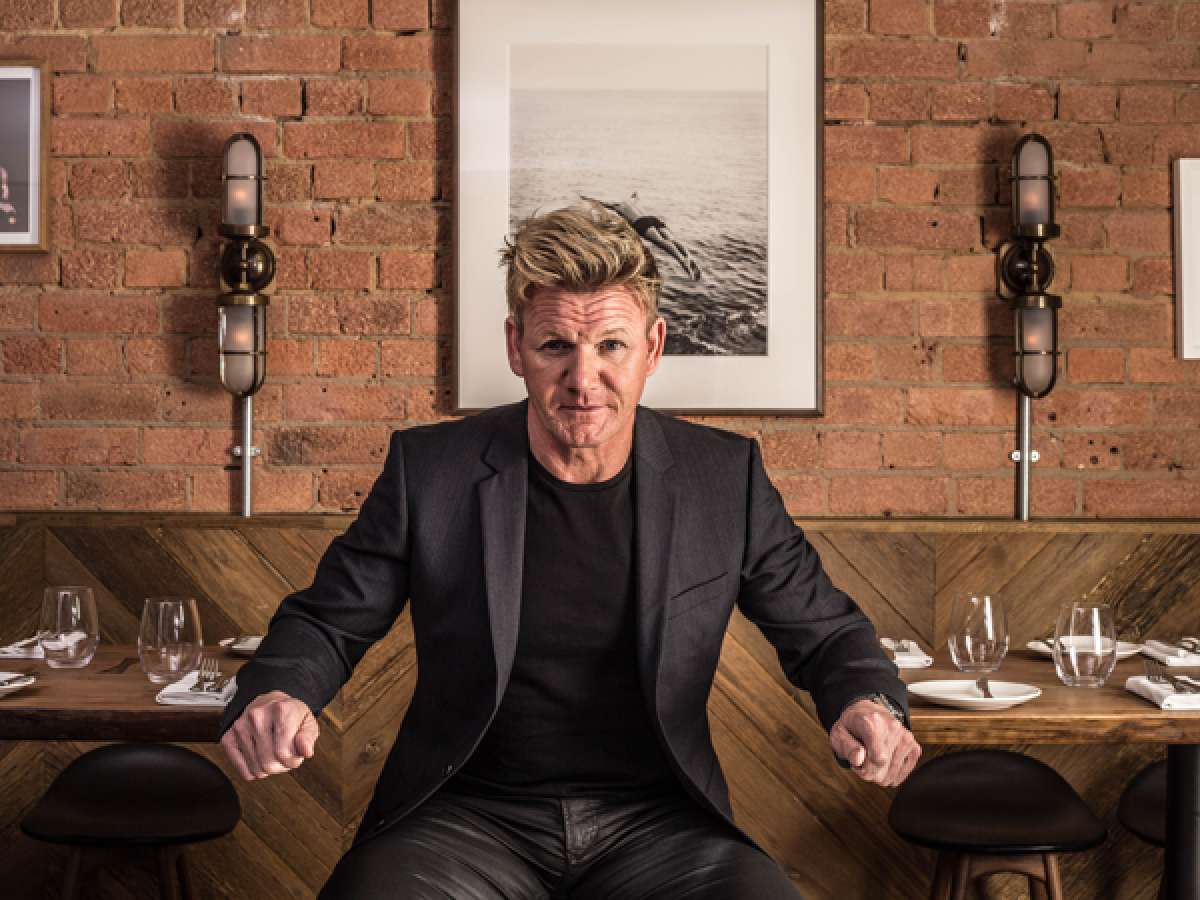 GORDON RAMSAY IN THE KITCHEN
Ramsay's job wasn't just to cook the dishes – he had to instruct, time the plating of his dishes and serve the trays to the guests, all while he was being filmed, photographed, asked questions and screamed at by fans.
He had three kitchens to manage and, despite that, was able to sneak in some autographs for his supporters.
Under all that pressure, the celebrity chef remained respectful but firm with his helpers and the people around him. HungryGoWhere heard him curse when the trays of food were misdirected: "Try not to pick up (the trays) from the back, always from the front. I don't give a f*** about the VIPs, just pick up from the front, okay?"
Ramsay's supporters could not get enough of him, screaming every time he appeared near the edge of the tents. He took a break one time, after he greeting his supporters outside of the tent. Nearly 5,000 supporters were reportedly there.
The hawkers had it easier; Foo Kui Lian of Tian Tian Hainanese Chicken Rice, Ang Kiam Meng of Jumbo Seafood Restaurant and Ryan Goh of 328 Katong Laksa had time to concentrate on dishing out consistent portions of their dishes.
Goh's mother, Lucy Lim of 328 Katong Laksa, was a little nervous. She admitted in Mandarin: "This is the first time I've ever met a celebrity with such global presence, so when I hear of his arrival, my heart would race and my legs would go soft."
EVERYONE IS A WINNER
Even though Ramsay lost the challenge, he walked away with more than a few hawker secrets.
"(The hawkers) were instrumental in giving away some of their secrets. Chefs are obsessed with other chefs beating them, but to see the generosity and the way they treated me inside their hawker stalls… I'm the disruption; I'm the one that is turning their little world upside down and being a pain in the arse. For them to still be that gratifying and tell me how to cook their food, honestly, is humbling, really humbling," he said, after the results were announced.
The Hawker Heroes also had good things to say about the celebrity chef.
When asked why she thinks Tian Tian won in the chicken rice category, Foo said: "Because his time (in Singapore to learn from us) was too short, he wasn't able to learn the Chinese way of cooking. If you asked me to learn the Western techniques for his type of cuisine, it would be impossible for me to win."
Ang, who lost in the chilli crab category, was also generous towards Ramsay: "I think it's a good sign that chef Ramsay comes to Singapore, looks into our chilli crab, and probably discovered something that we have not seen before."
The diners and viewers were also winners.
Apart from being able to dine for free on food cooked by hawkers and a Michelin-starred chef, they were able to enjoy the excitement of watching the cook-off "live".
Singapore's food culture had yet another boost this weekend. Foo summed it up: "The SingTel Hawker Heroes challenge was a wonderful celebration of the good food we have here in Singapore"
Ramsay was quick to shift the spotlight back to the hawkers at the end of the challenge.
"Forget the corporate stuff, forget the sponsors – tonight is about them (the hawkers). This, for me, was about highlighting how good I've always thought Singapore hawker food is.
"Now that I've experienced the best of Singapore cuisine, I can say without doubt the people of Singapore have much to be proud of – authentic, genuine, simple food that is of amazing quality and full of flavour.
"If you want the real food in Singapore, get yourself to a hawker stall."
When asked if he would be setting up a restaurant in Singapore soon, he simply replied: "I would love to."
Watch out, Jumbo Seafood Restaurant.
---
This archived article appeared in an earlier version of HungryGoWhere and may not be up-to-date. To alert us to outdated information, please contact us here.