Sushi and chips, anyone? Genki Sushi, Calbee team up to roll out unique range of crunchy sushi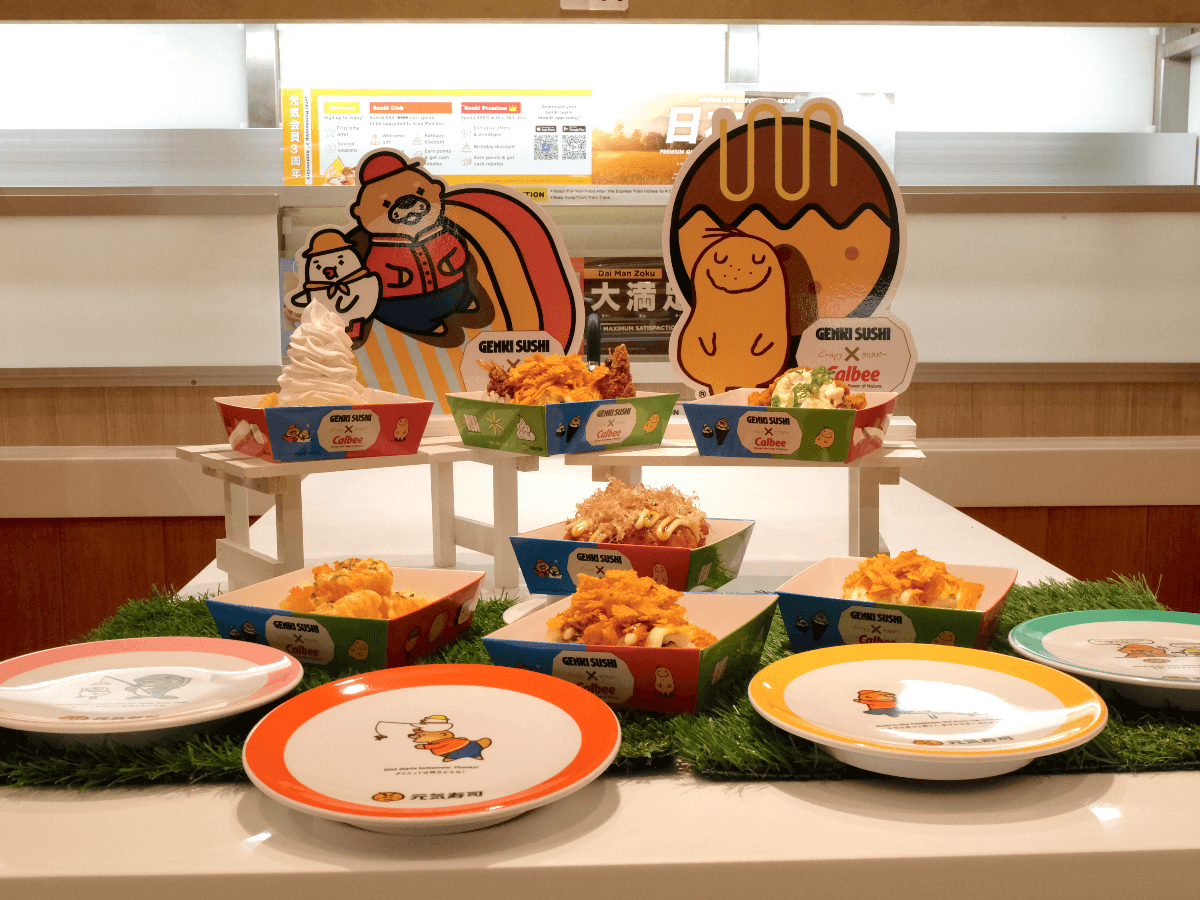 Japanese sushi chain Genki Sushi has teamed up with Japanese snack giant Calbee to launch a rather inventive and unconventional range of sushi dishes for a limited period. The seasonal roll-out was timed to coincide with the opening of Genki Sushi's 19th outlet at I12 Katong mall on Oct 4.
The crossover will feature some of Genki Sushi's popular menu items, but with a twist — they come loaded with Calbee's Jagabee potato sticks and Hot & Spicy Potato Chips. Available for one-and-a-half months, from Oct 6 to Nov 20, the creations will be offered in cardboard trays on top of Genki Sushi's mascot plates, and you can get them at all Genki Sushi outlets islandwide.
At a media tasting, Genki Sushi told HungryGoWhere that the creations were the result of hours spent experimenting with various combinations, so that the final products offer a gastronomical experience that's a burst of flavour and crunch.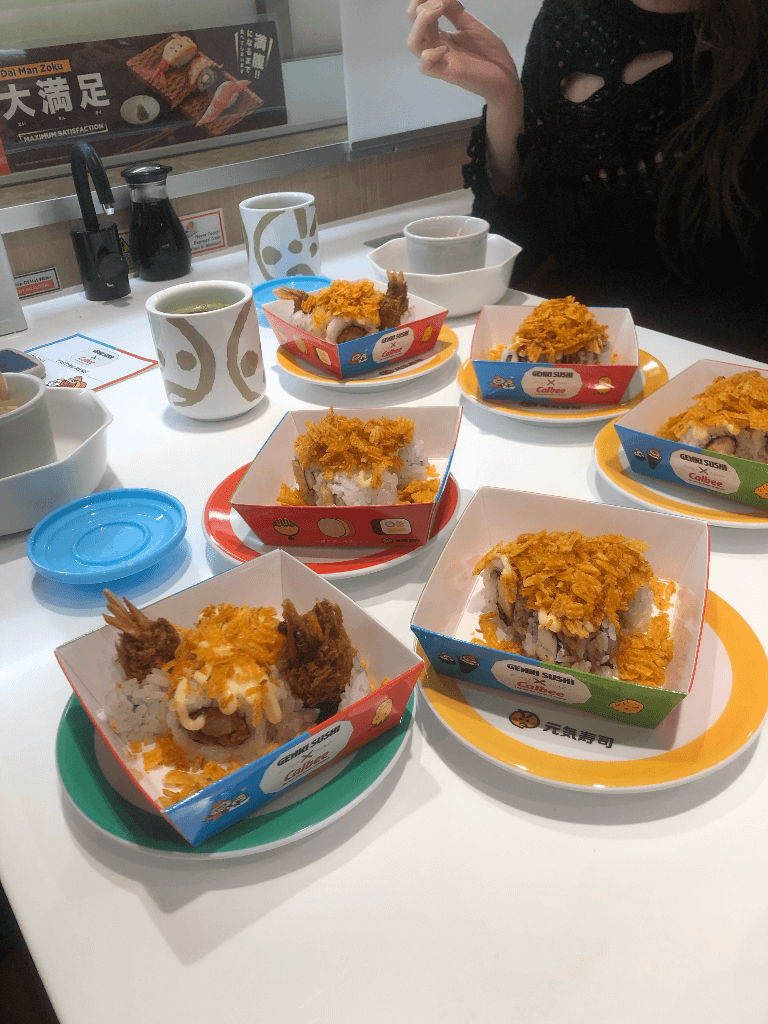 We especially enjoyed the tweaks to the sushi chain's ever-popular range of maki sushi (S$4.80 for three pieces), such as lobster salad maki, ebi fry maki and teriyaki chicken maki. They come topped with Calbee's Hot & Spicy Potato Chips, which give an extra spicy kick.
There's also the "fully loaded" Jagabee range that features classic sides, such as tori nanban, ebi mentai and takoyaki with various flavours of Calbee's Jagabee potato sticks, such as honey and butter, original and barbecue.
While the creamy tartar in the Tori Nanban Jagabee Crunch (S$6.80) and the savoury mentai sauce in the Ebi Mentai Jagabee Crunch (S$6.80) were a delicious addition to the dish, overall the overload of fried food may feel a little overwhelming after a while.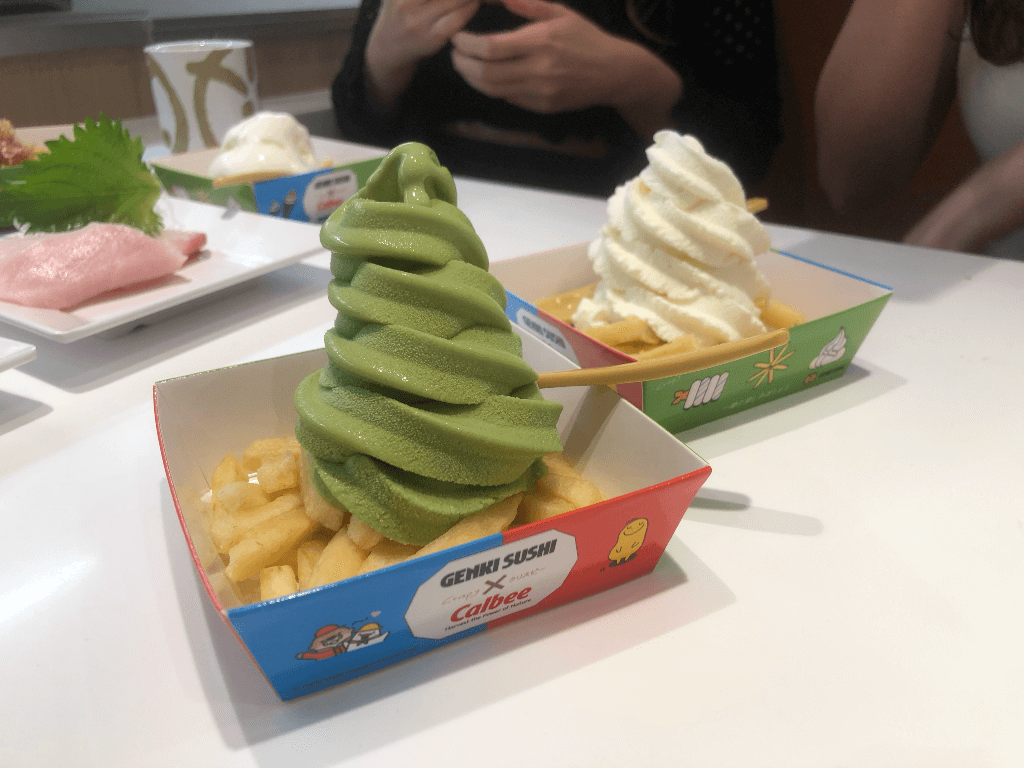 Our favourite is the soft cream Jagabee series (S$5.90 each), which offers a sweet and savoury end to your meal. You get to take your pick from Hokkaido milk, Japanese white peach and matcha soft serves, which sit on a bed of flavoured Jagabee potato sticks.
If you're feeling adventurous, you can order a dish of sashimi and eat it with the spicy potato chips, or wrap it around some potato sticks for a distinct crunch.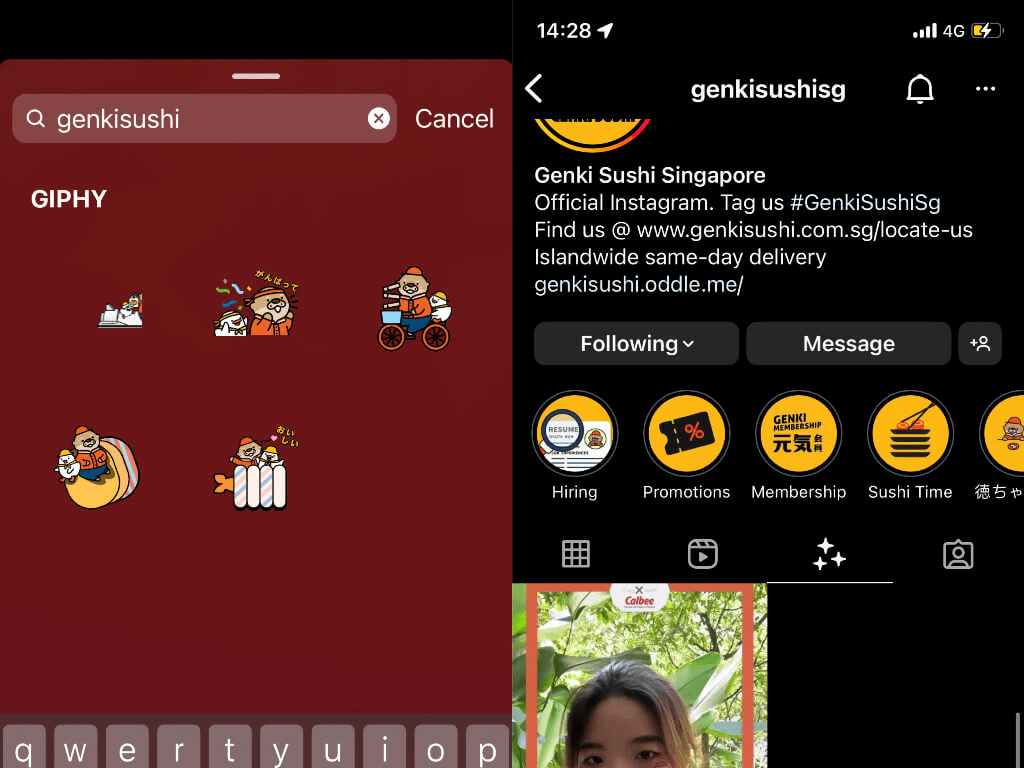 The Genki Sushi-Calbee tie-up also comes with fun Instagram stickers and filters, so you can share your foodie experience on the social media platform.
Search "genkisushi" in your Instagram Story edit page for stickers, and visit Genki Sushi's Instagram profile for the filters. These will be available only until the end of the campaign on Nov 20.
To celebrate Genki Sushi's new I12 Katong outlet, it is handing out free limited-edition hoodies to customers with every S$50 nett spent — an offer exclusive to this outlet. Only 50 pieces are up for grabs daily from Oct 4 to Oct 12, or while stocks last.
Genki Sushi is on the GrabFood delivery service. You can also book a ride to Genki Sushi.
I12 Katong, 02-03, 112 East Coast Road
Nearest MRT station: Eunos
Open: Daily (12pm to 3pm, 6pm to 9pm)
I12 Katong, 02-03, 112 East Coast Road
Nearest MRT station: Eunos
Open: Daily (12pm to 3pm, 6pm to 9pm)