Review: Sonny's Pizza dishes up affordable New York slices that don't skimp on flavour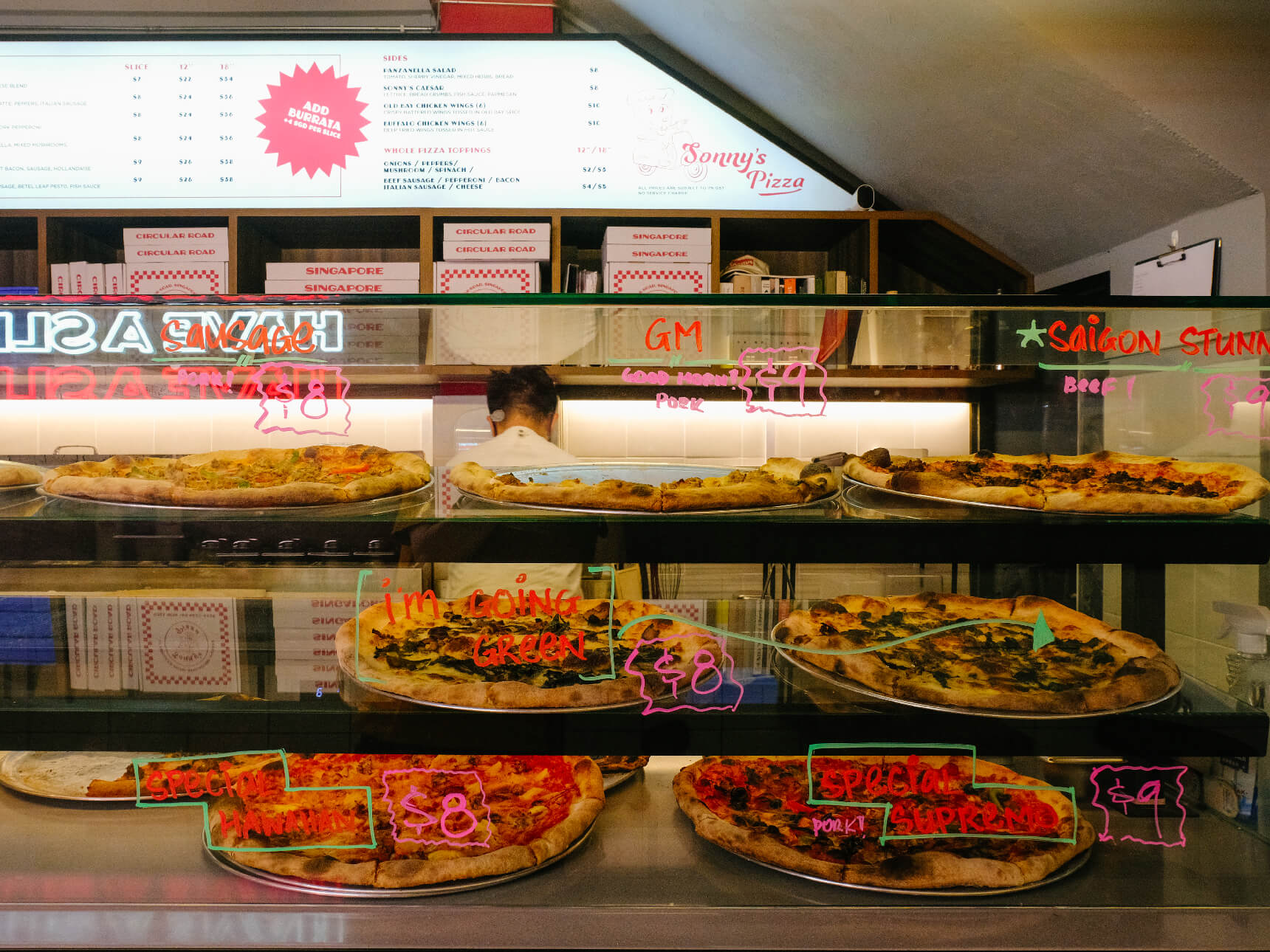 Sonny's Pizza is the baby of chef Son Pham, who has amassed experience in New York, Tokyo and Hong Kong kitchens
It serves deliciously creative but still-simple pizzas that are among the best this reviewer has eaten in a long time
Among the standouts are the Saigon Stunner, Pepperoni and Good Morning pizzas
Philadelphia has its Philly cheese steak, Baltimore has its crab cakes and Boston has its clam chowder. As for the Big Apple, no dish is as synonymous with the city as the New York slice. And I'll be darned if Sonny's Pizza at Boat Quay isn't a great place to find one.
You won't get dollar slices here like in New York — though we heard prices have more than doubled there since inflation hit — but we are in Singapore after all. A hefty slice from a 12-inch pizza will set you back around S$8, with the meatier ones topping out at S$9.
I can think of restaurants that would charge the same for a lot less. Then again, Sonny's is more reminiscent of those old-school neighbourhood pizzerias so characteristic of New York than a classy joint with full wait service.
The kitchen is half-open, the small space dominated by a glass pizza display, a stainless steel prep table, and a double-deck gas oven near the back — a pleasing red-orange burn charring up the pizza doughs already inside. There isn't much in the way of seating, with a few small wooden tables and stools lining up the side.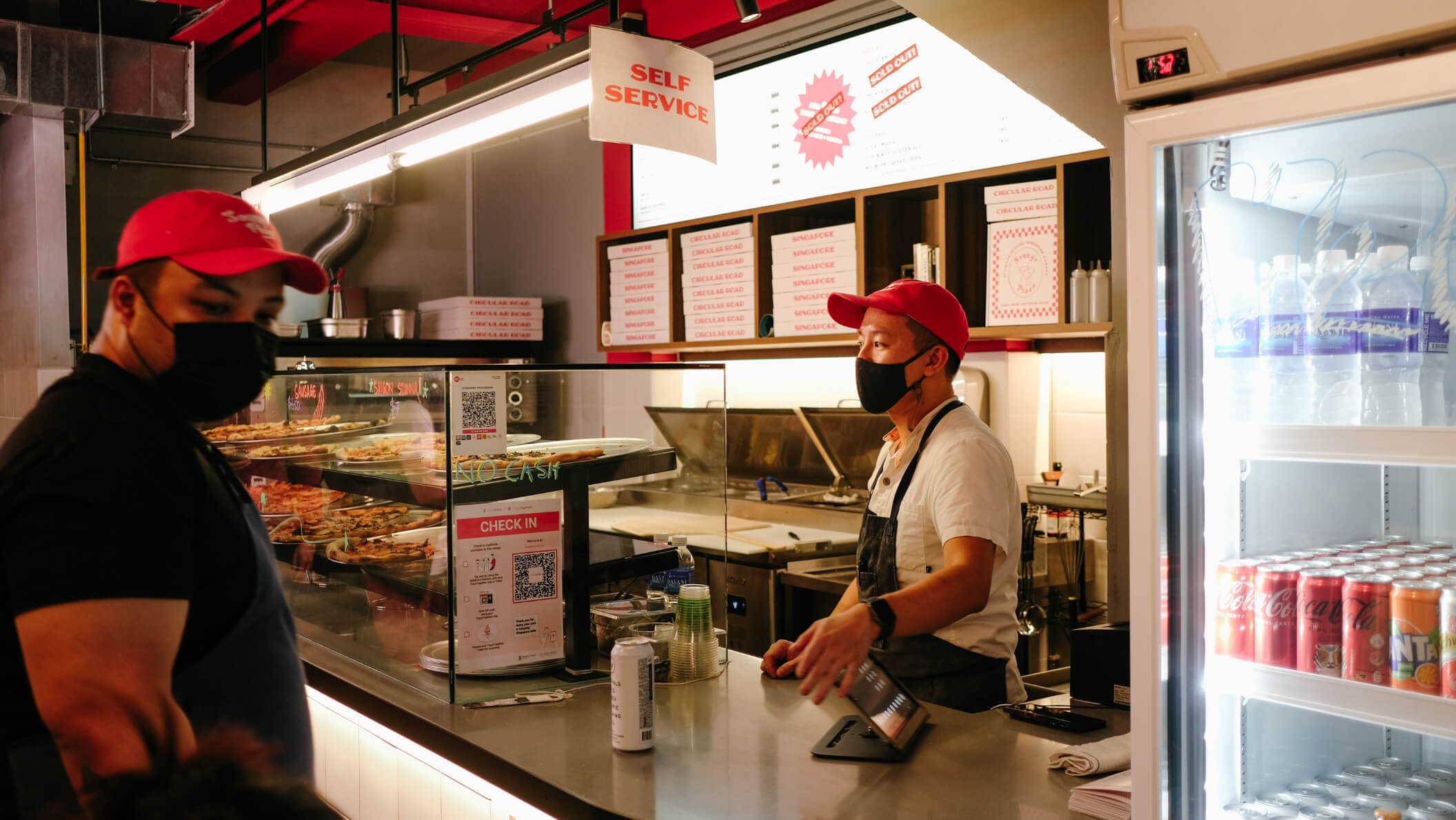 Before we go on, here's the backstory.
Sonny's Pizza is the baby of chef Son Pham, who brings with him years of experience in kitchens from New York to Tokyo and, most recently, in Hong Kong. Toss in his Vietnamese roots and American upbringing, and you've got a full palate of flavours ripe for experimentation in this exciting grab-and-go concept.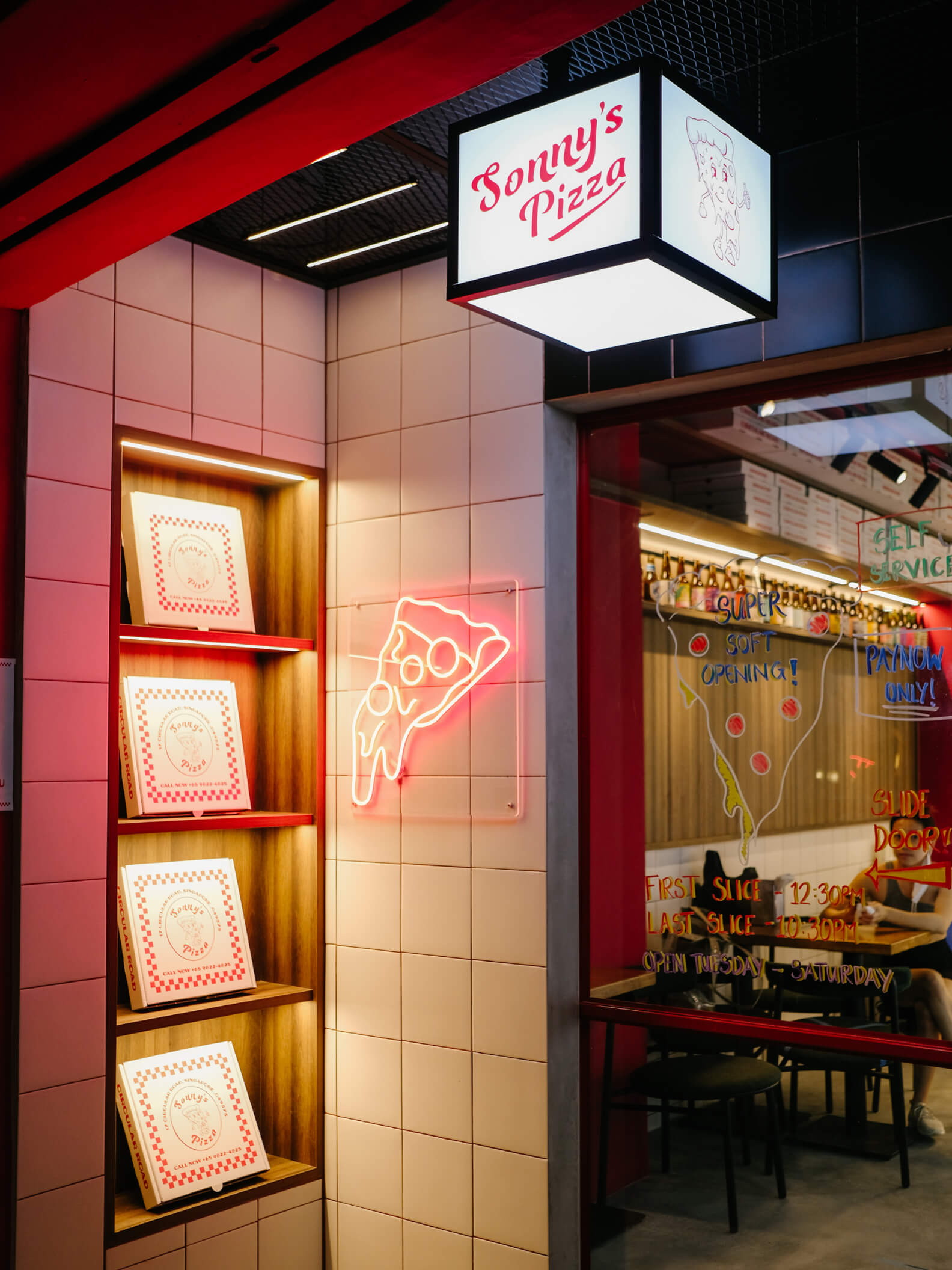 Our verdict
If you're looking for an artisanal pizza restaurant with gourmet pies and Michelin-quality table service, this isn't it.
Sonny's is about taking the most straightforward of ideas — the New York pizzeria — and rolling out a menu of deliciously creative but still-simple pizzas that are some of the best I've eaten in a long time. Plus, the small team, including Son himself, takes good care of you.
What it's good for
Sonny's makes its dough using a low-gluten 00 flour and fresh beer yeast, resulting in a pie that's equal parts crispy and chewy. It's the perfect base for the flavours Son has created.
There's the delish Vietnamese-inspired Saigon Stunner (S$9 a slice), dressed in a basil pesto that has wilted in the heat, with umami fish sauce and a handful of torn betel leaves, a slightly herby, bitter and peppery thing that cuts the salty mozzarella cheese and sauce.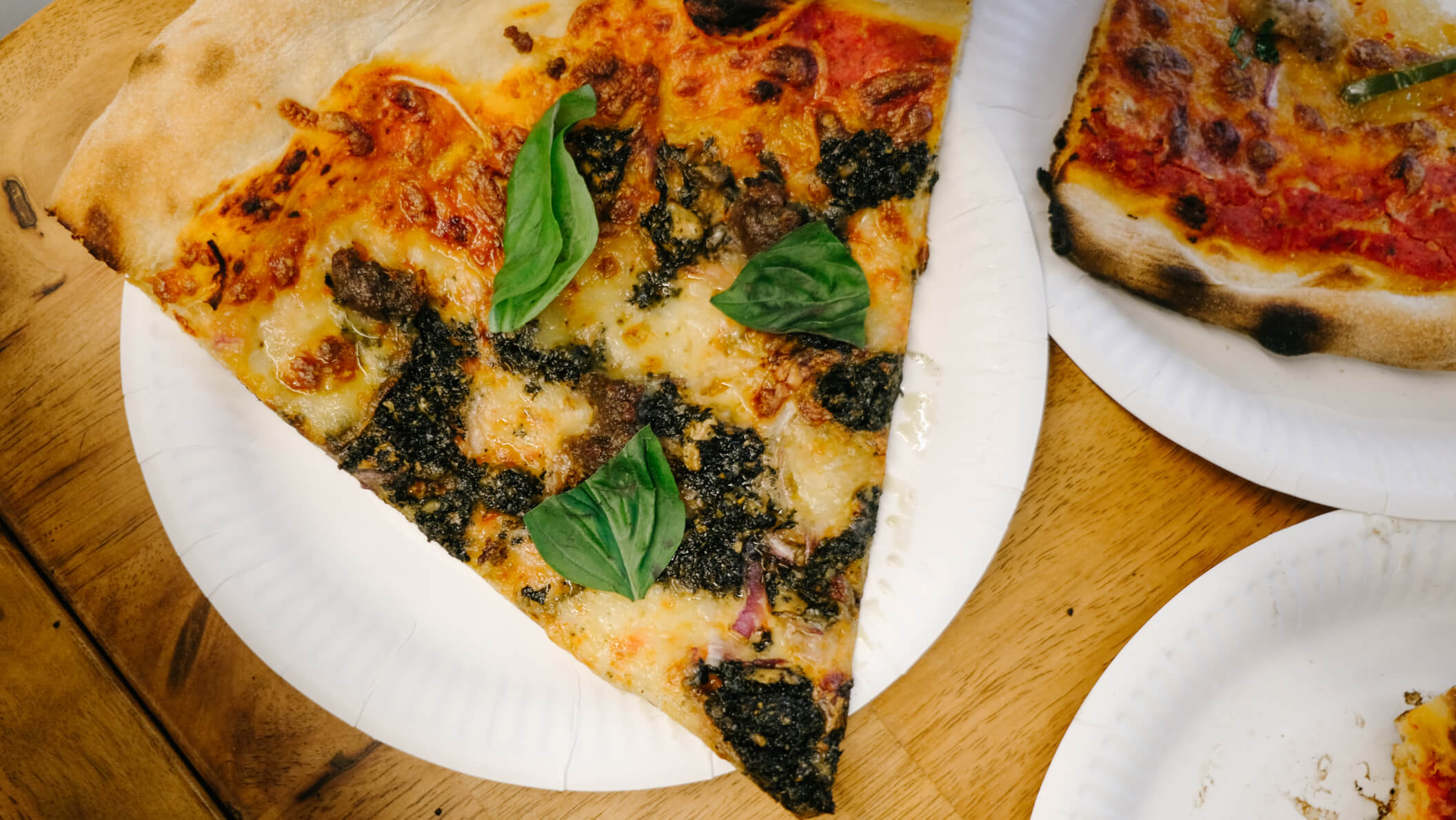 The Pepperoni (S$8 a slice) is very good as well — greasy but not unctuous with its salty and spicy salami. The sausage is smaller, like coins, than what I'm used to, which might be why the edges are crisp and curved up.
Both pizzas go nicely with Sonny's Hot Honey, a glorious sauce that's more umami and sweet than spicy.
Then, a pizza of caramelised onions, bechamel sauce, bacon, topped with dollops of hollandaise sauce, turns up and we are impressed again. The Good Morning (S$9 a slice) pizza offered us the warmth of breakfast during dinner, and we are all for it.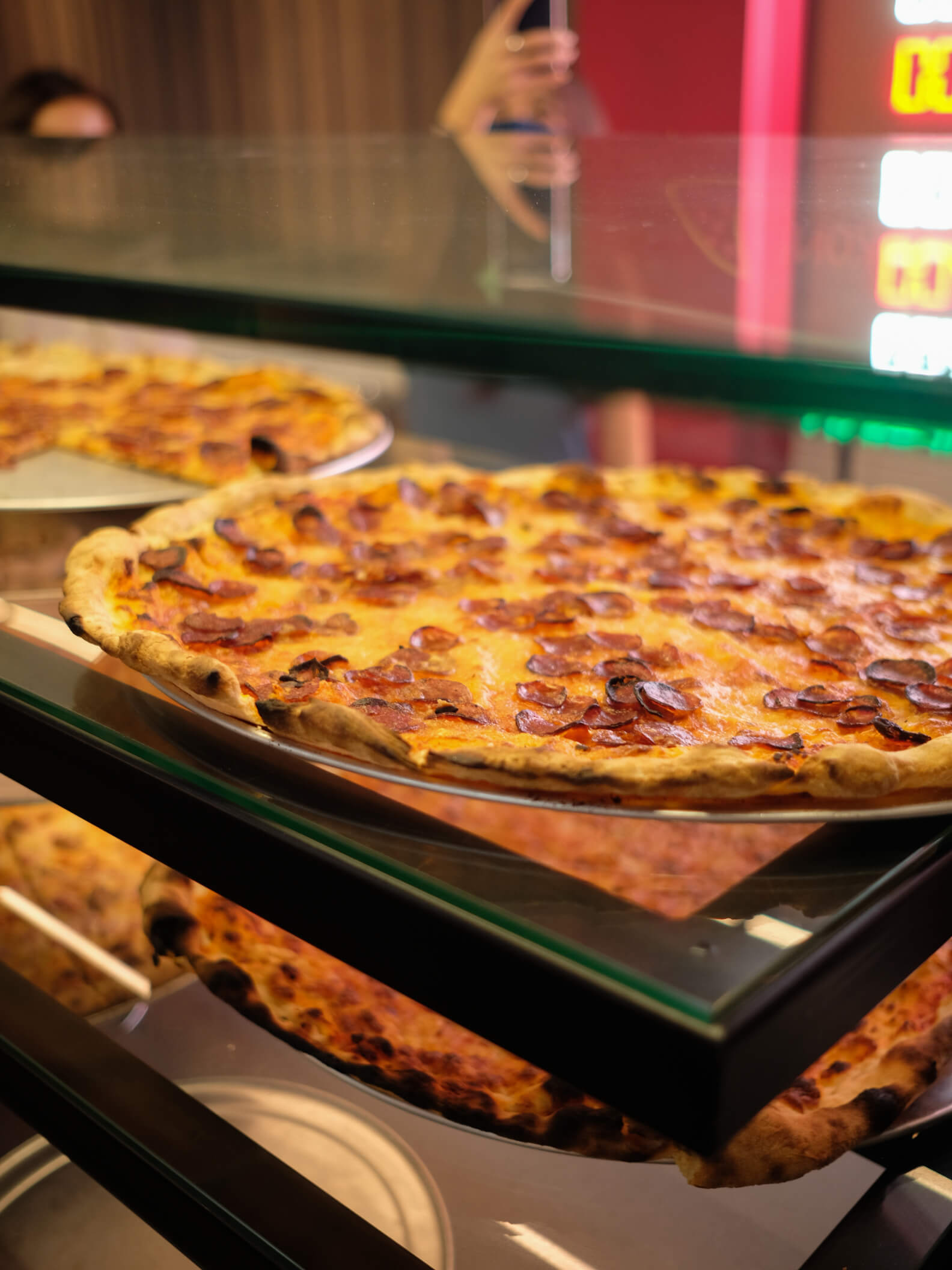 We also tried something called The Supreme (S$9 a slice). It's basically an upgraded version of Sonny's sausage pizza (fior di latte mozarella, peppers and Italian sausage), with olives and ham added in. It's not an unusual flavour, and somehow more balanced and flavourful than many we've eaten.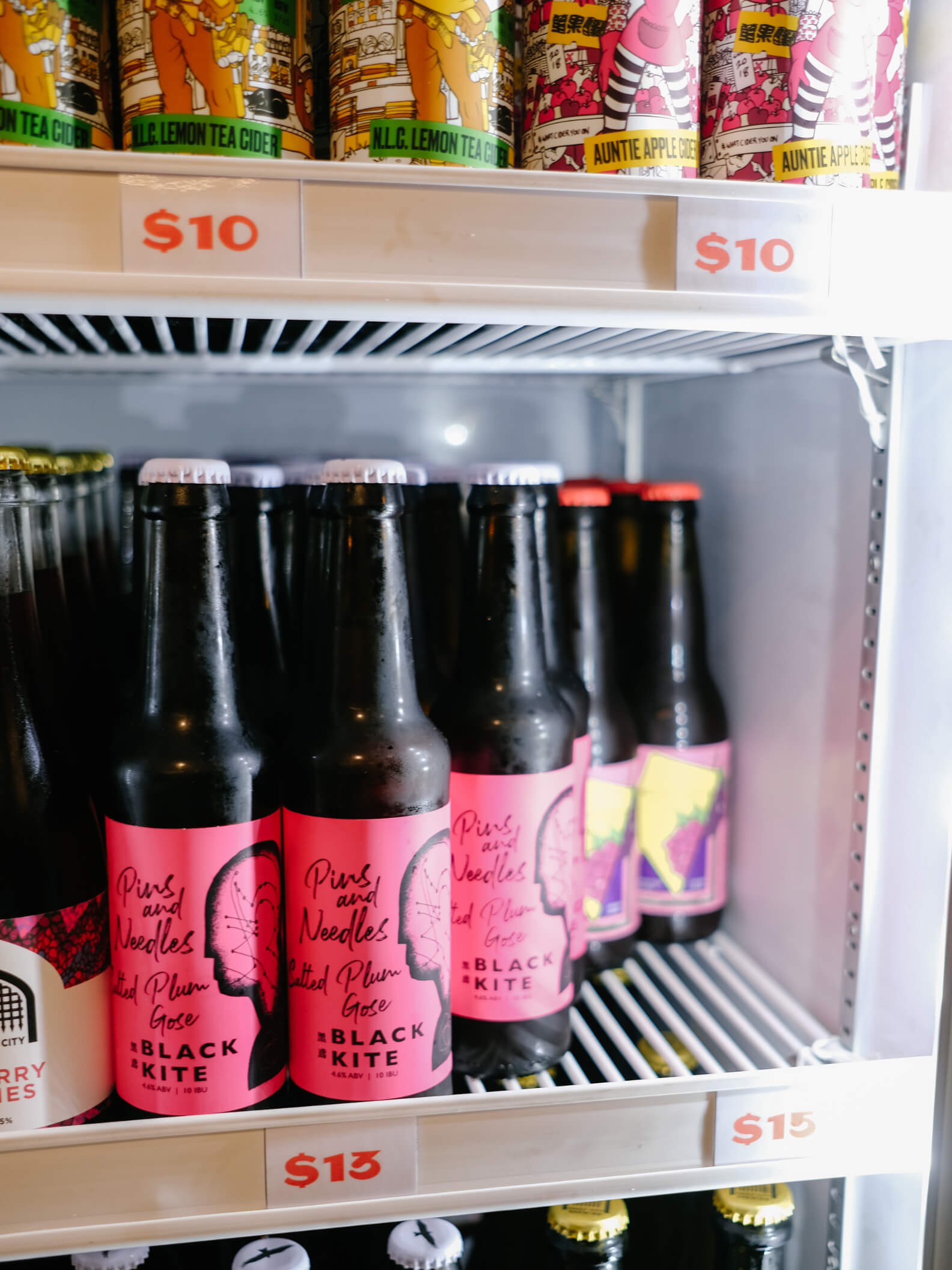 You don't need to drink to have fun here, but should you choose to imbibe, Sonny's also doubles as a craft beer bottle shop.
The fridges near the entrance are stocked with an excellent selection from around the world, including Singapore set-ups such as Sunbird Brewing Company and Brewlander.
What's particularly interesting is the curation of Hong Kong craft beers such as the Black Kite Pumpkin Spice Latte (S$13), a rich and creamy milk stout with notes of chocolate, malt, and yes, pumpkin spice.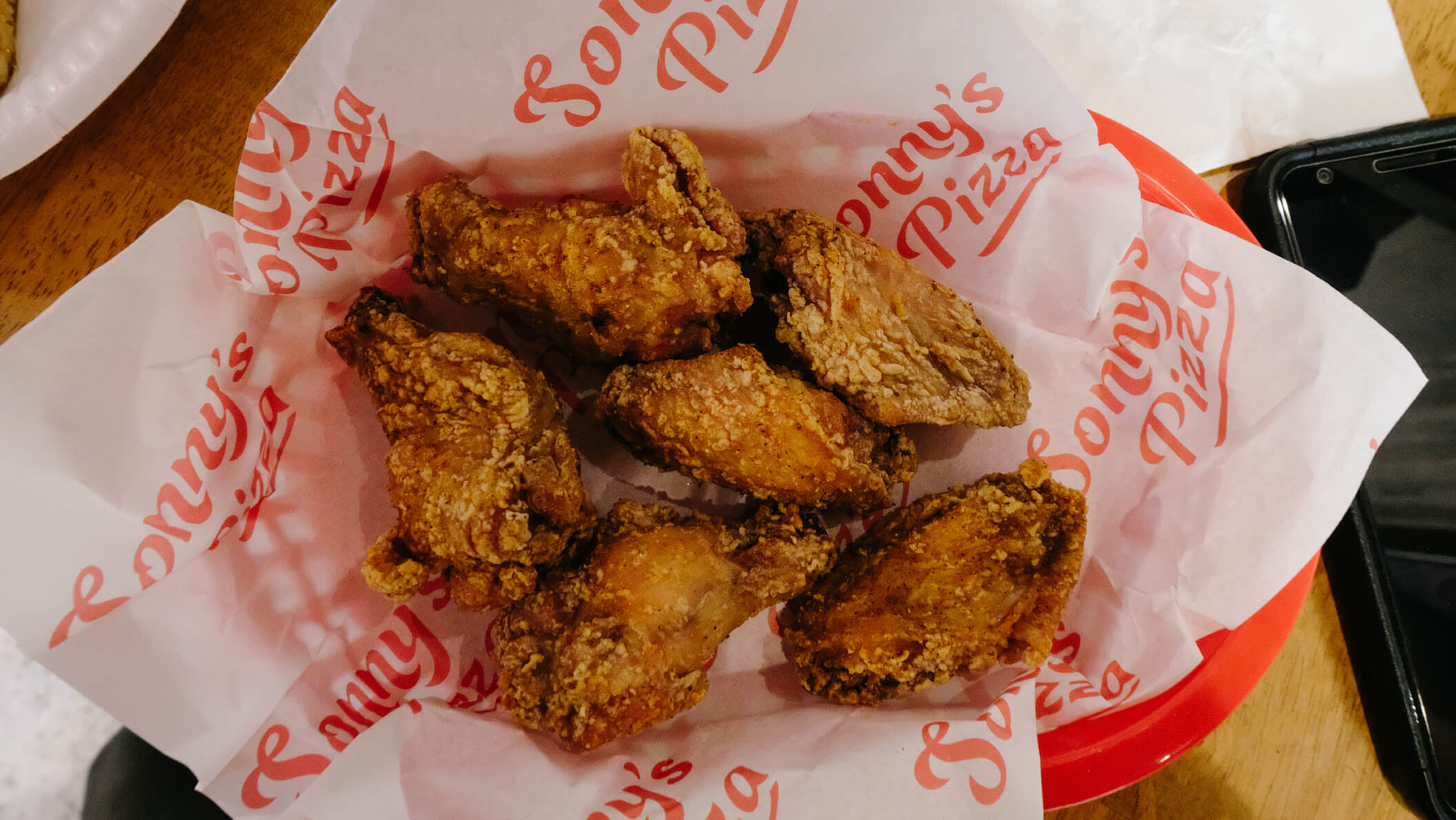 Pair this with the Old Bay Wings (S$10), crispy things that are breaded, fried and dusted with Old Bay, an addictive mix of celery salt, black pepper, red pepper flakes, paprika, and many others. Coincidentally, Old Bay comes from Son's home state of Maryland.
What it could improve on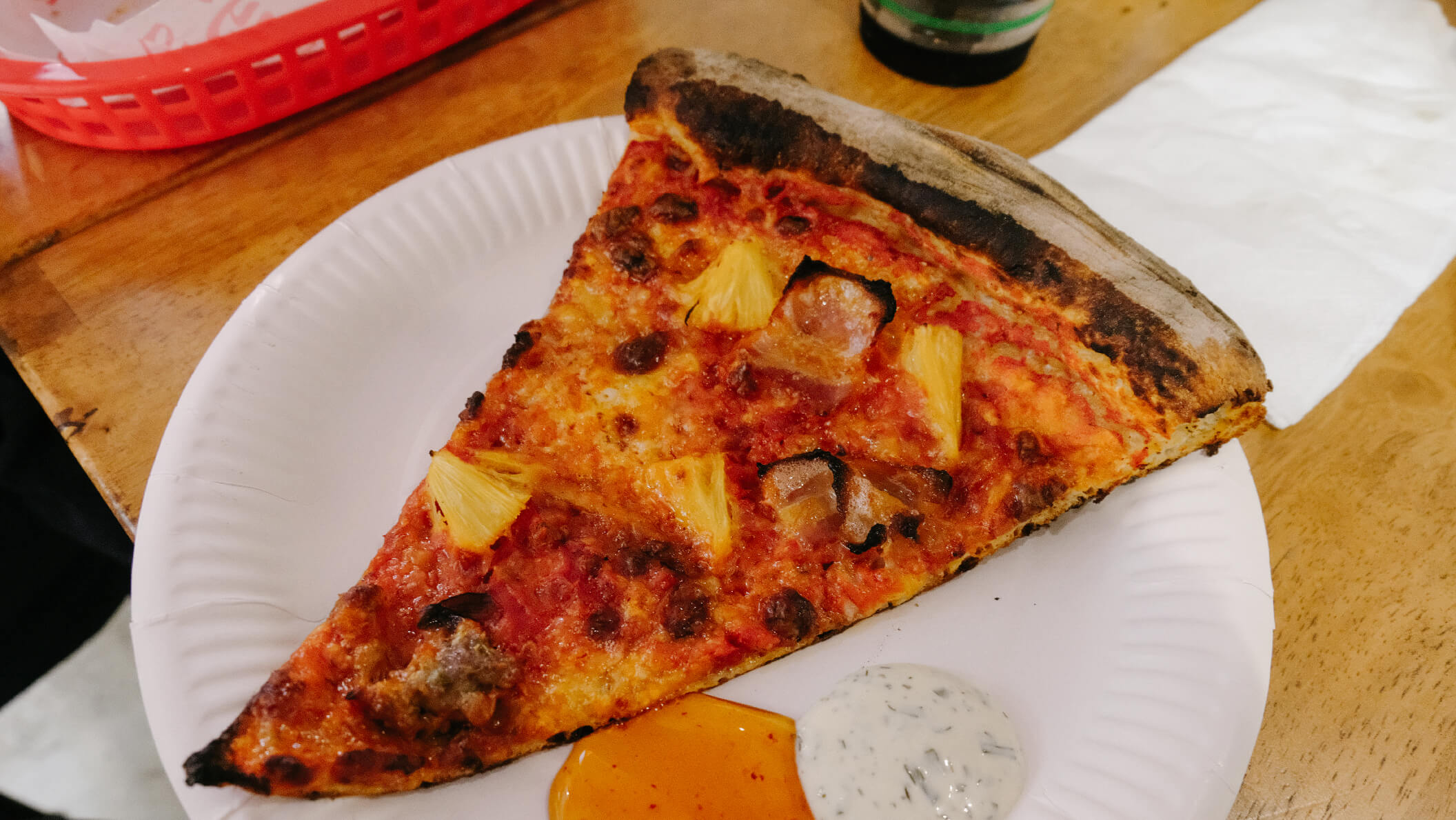 When we visited, the Special Hawaiian (S$8 a slice) was a recently added flavour that's okay, showcasing decent tang from the tomato sauce and chunky pineapples as well as tasty bites of shoulder ham.
Yet it didn't stand out like the others we tried — to be fair, this comes from a person who has yet to find a Hawaiian pizza that he likes.
There are also other flavours such as a five cheese pizza and a vegetarian pie. We'll be back to this unmissable pizza hideout next time, perhaps with the fam in tow.
Our quick takes
Is it conducive to conversation? Sonny's is great for a quick pizza and beer, but the small space and lack of ample seating make it difficult to have long conversations.
Is a reservation necessary? This is a fuss-free pizza joint that doesn't take reservations.
How to get there? It's located near the start of Circular Road closer to Elgin Bridge, a short walk from Clarke Quay MRT station.
Things to note:
Walk in during off-peak hours for higher chances of scoring a seat.
The slices here are larger than what many places in Singapore offer, and we found that two slices were enough for one person.
For weekend parties or stay-home family nights, you can order a whole handy-dandy 12-inch pizza from S$28 or an 18-inch pie from S$41.
HungryGoWhere paid for its meal at this restaurant for this review.
Sonny's Pizza is on the GrabFood delivery service. You can also book a ride there.
17 Circular Road
Open: Tuesday to Thursday (12.30pm to 10.30pm), Friday and Saturday (1.30pm to 12am)
17 Circular Road
Open: Tuesday to Thursday (12.30pm to 10.30pm), Friday and Saturday (1.30pm to 12am)
---