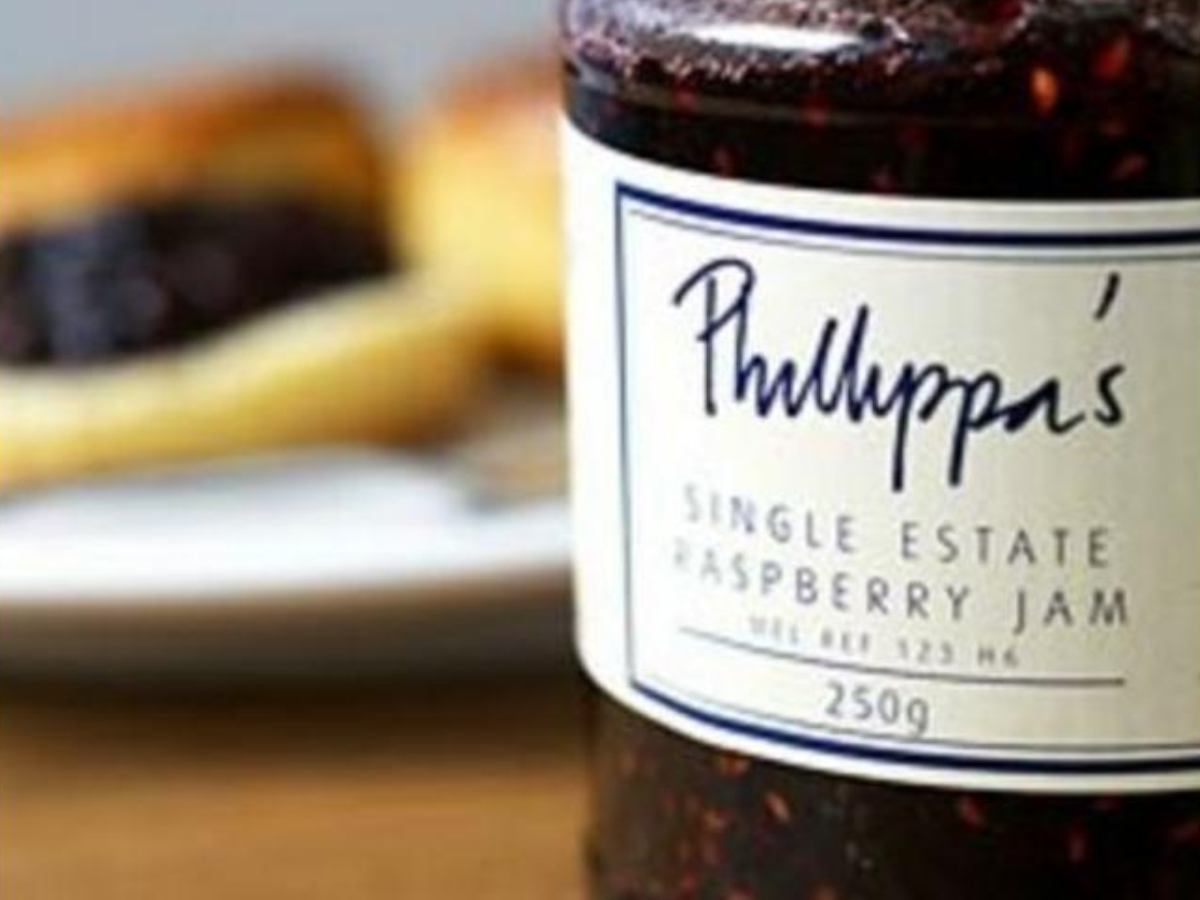 Sweet ruby-red raspberry jam is the taste of summer in a jar. Slather it on a hot scone, spread it on a buttery croissant, or zest up your roast chicken sandwich with it; the possibilities are endless! inSing.com goes in search of the best raspberry jam in Singapore.
Marks & Spencer
Price: $6.50
Weight: 340g
Made in: UK
Available at: Marks & Spencer outlets
Do not be put off by its artificially bright crimson hue! Marks & Spencer's raspberry conserve has just the right level of sweetness counterbalanced by a pleasing tartness. With a distinct raspberry taste, the sweet-tart ratio is just perfect! Not too firm and not too runny, this all-rounder will pair well with almost anything. Best value-for-money!
Rating: 4.5/5
Phillippa's
Price: $14.90
Weight: 250g
Made in: Australia
Available at: Oh Deli, B201-3A Takashimaya
This gourmet jam is a gorgeous gem! Made using a special variety of dark red raspberries full of natural sugars, Phillipa's has an intense flavour. No pectin (gelling agent) is used, yet the jam is sufficiently thick for toast, but runny enough to be swirled in plain yogurt. Even the seeds have a fragrant, nutty crunch! Our only grouse about this jam is that it is overly sweet and it is also much more expensive than most other raspberry jams.
Rating: 4/5

St. Dalfour
Price: $4.70
Weight: 284g
Made in: France
Available at: Major supermarkets
Its dull, cloudy appearance might not appeal, but that's because no sugar is added during the cooking process. Technically a fruit spread rather than jam (since there's no added sugar), St. Dalfour is a diabetic-friendly choice. And although it leaves no sickly sweet after-taste, it sadly lacks a distinctive flavour.
Rating: 3.5/5
Waitrose Organic Soft Set
Price: $6.90
Weight: 340g
Made in: Belgium
Available at: Cold Storage supermarkets and Market Place stores
For those who want to eat organic, Waitrose Organic's raspberry conserve is made using organically grown raspberries and organic sugar (however, the added citric acid and pectin are not). This is a soft set jam, so it's quite runny. While it has a fruity flavour, it is not tangy enough. Also, there are quite a lot of big, rough seeds, which can get pretty annoying.
Rating: 3/5
Tiptree
Price: $7.45
Weight: 340g
Made in: England
Available at: Cold Storage supermarkets and Market Place stores
Love raspberry jam, but hate the pesky seeds? Then Tiptree's seedless raspberry conserve is the one for all you spoilt babies out there. Unfortunately, there's not much to like about this jam. It's way too sweet, and the jelly-like texture is too firm. Possibly good only in a pb&j (peanut butter and jelly sandwich).
Rating: 2.5/5
---
This archived article appeared in an earlier version of HungryGoWhere and may not be up-to-date. To alert us to outdated information, please contact us here.