10 Best Hawker Food and Drink Pairings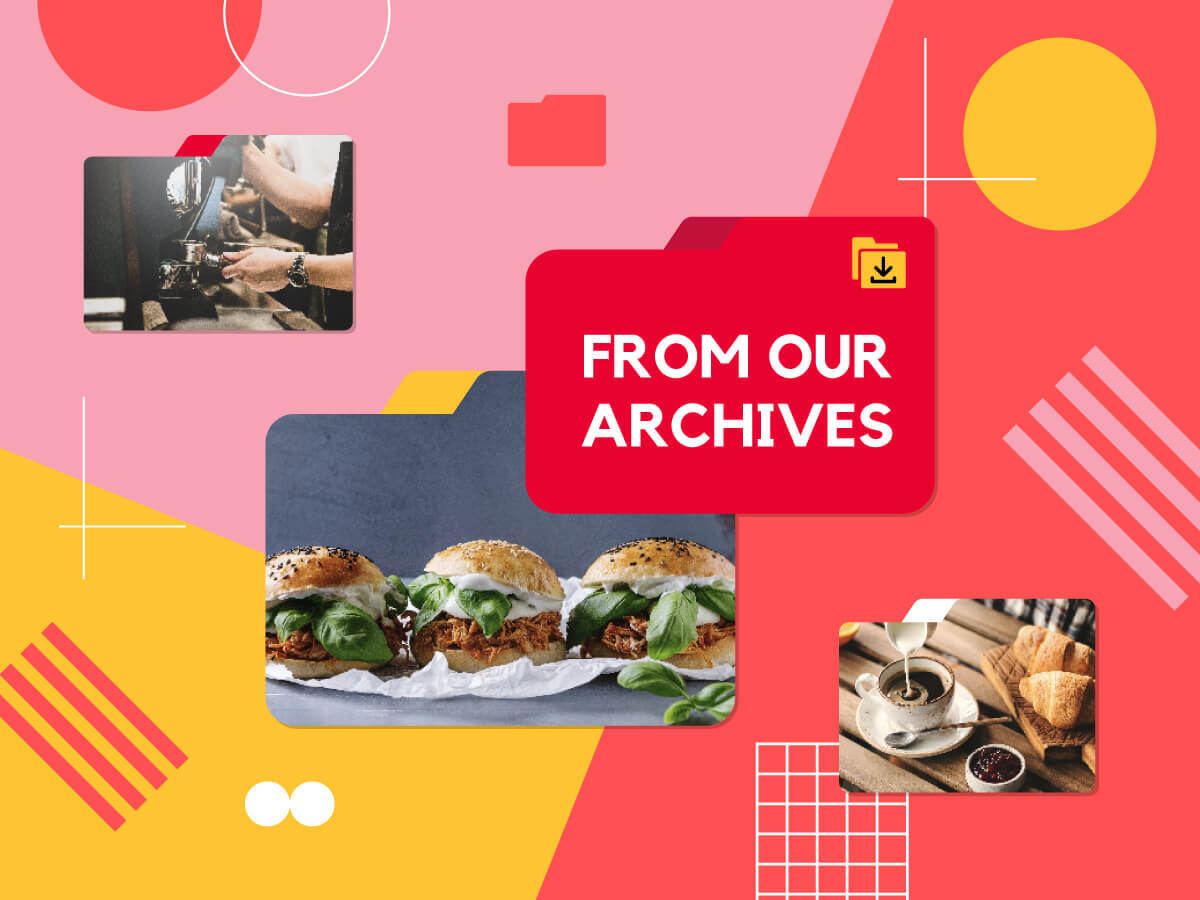 Hawker food always hits the spot and, accompanied by the right beverage, it puts an entirely distinct gastronomic experience within easy reach (alright, cue in the Dîner en Blanc remarks). Say no to the typical beers and give these pairings a go; you've got to think out of the box to put these in your baskets:
Char kway teow with dry gin cocktails
With a varied assortment of ingredients that range from bean sprouts to chives, egg, cockles, pork lard, fishcake, prawns and Chinese sausage, char kway teow is a tricky dish to find company for. Gin seems to fit the coupling though – each brand of gin carries the flavours of a unique combination of aromatic botanicals used in its distilling process. Go with a simple mix; Bombay Sapphire ($74.95 from Cold Storage) with soda and a squeeze of lime is just the right kind of dry drink you need to go with the oily and sweet noodle dish.
Outram Park Fried Kway Teow Mee | Address: Blk 531A Upper Cross Street, #02-17 Hong Lim Food Centre | Opening hours: Mon-Sat 6am-4.30pm

Char siew and roast pork belly with German white beers
You can never go wrong with char siew or sio bak (Chinese dialect for 'roast pork belly') rice. It's a dish that inspires loyalty, one with secret recipes worth as much as, say, $1.8 million. Our recommendation for your roast meat fix can, fortunately, be just round the corner – pair the May Flower Roasted Meat Specialist's meats with classic German brews like Schneider Weisse and Konig Ludwig ($12) which can be found at The Good Beer Company. The white beers go well with sweet char siew and crispy, salty sio bak.
Tip: For something even more localised, try it with  one of the Jungle Beers ($15 each).
May Flower Roasted Meat Specialist | Address: 335 Smith Street, #02-44/45 Chinatown Complex
The Good Beer Company | Address: 335 Smith Street, #02-58 Chinatown Complex | Opening hours: mon-Fri noon-2pm, 5pm-11pm; Sat noon-11pm

Fried oysters/oyster omelette with Marston's Oyster stout
The name says it all: Marston's Oyster Stout ($7.50 at East of Avalon Wines) is a dry-ish English brew that is light for a stout. It does wonders to cut through the oil and oyster flavours and textures to cleanse the palate – something you need to power though those plates of egg, fresh oysters, sour chilli sauce and spring onions. Interestingly, the oyster stout style harks back to the Victorian era, where oysters were the food of the common man and not some overpriced, alleged aphrodisiac, so pairing it with hawker food places it in familiar territory.
Super Mummy Fried Hokkien Mee, Carrot Cake, Oyster | Address: 335 Smith Street, #02-103 Chinatown Complex
East of Avalon Wines | Address: 281 Joo Chiat road | Tel: 6440 0504 | Opening hours: Mon & Tues 3pm-10.30pm; Wed-Sun 11.30am-10.30pm

Hainanese chicken rice with Sauvignon Blanc
Indeed, when the idea of 'classing up' hawker food by serving it with wine first emerged, chicken rice was among the first dishes to be considered. Chicken and white wine are always a good match. Oyster Bay's Sauvignon Blanc (from Marlborough, New Zealand, $43.95) is ideal as it's fresh and citrusy. Tian Tian Hainanese Chicken rice's symphony of stock, oil, garlic, cucumber and chili, for example, calls for something delicate but lively.
Tian Tian Hainanese Chicken Rice | Address: 1 Kadayanallur Street, #01-10 Maxwell Food Centre | Opening hours: Tue-Sun 11am-8pm
Laksa with pale ale
The debate will always rage on about which Katong laksa is the original, but this spicy favourite has been a bit of an ambassador for Peranakan cuisine, travelling the world and winning fans everywhere from London to Los Angeles. With something as rich and spicy as laksa, the best you can do is to keep things simple and heat-extinguishing, so have a beer, but do take things up a notch with a pale ale. Hawthorn's pale ale ($7.50 from East of Avalon Wines) is a hoppy drop that brings the heat of laksa to a satisfying climax without losing out to the flavours of the seafood ingredients and coconut gravy.
328 Katong Laksa | Address: 53 East Coast Road | Opening hours: Daily 8am-10pm
Mutton soup with Malbec
Like walking into a TCM hall, herbal mutton soup might not be to everyone's liking. But those who love it can't live without it. Whether you go for the ribs, the tripe or tendon, the Argento Malbec ($28.95 from Cold Storage) – a luscious Argentinian red wine – will go well. This red goes very well with heavy meat dishes.
New World Mutton Soup | Address: 207 New Upper Changi Road, #01-55 Bedok Interchange Food Centre | Opening hours: Daily 10am-10.30pm
Nasi lemak with Chardonnay
Jacob's Creek's Chardonnay ($24.95 from Cold Storage) is one of the best value for money wines out there, and it pairs well with nasi lemak too. Bursting with tropical fruit aromas, this creamy-on-the palate swirl with a distinct buttery flavour melds well with the simple, clean flavours of fried fish, chicken, coconut rice, egg and peanuts.
Selera Rasa Nasi Lemak | Address: 2 Adam Road, Stall 2 Adam Road Food Centre | Opening hours: Mon-Thu, Sat & Sun 7am-6pm
Sambal stingray with Estrella Damm Inedit
The object of many foodies'  uncontrollable cravings and a staple of any seafood barbecue, sambal stingray is a source of much national pride when it comes to local cuisine. The heat of the sambal, the tang of the limes, the juicy flesh and the crunchy cartilage conspire to leave mouths watering and foreheads sweating – this is precisely why it goes well with the Estrella Damm Inedit ($20 from Wine Exchange Asia). A beer crafted with the input of the famously outlandish chef Ferran Adria, the Inedit was made to go with 'challenging foods' that are oily and have strong flavours (citrus being among them). Lightly spicy, floral, full-bodied and crisp, it's as if Adria made it just to be knocked back with a wing of ray. 
Chomp Chomp Hai Wei Yuan Seafood BBQ | Address: 20 Kensington Park Road, Stall #1 Chomp Chomp Food Centre | Opening hours: Tue-Sun 5pm-midnight
Wine Exchange Asia | Address: 301 Boon Keng Rd | Tel: 6391 1061 | Opening hours: Mon-Fri 9am-6pm
Satay with smoky whiskeys
You can see why the succulent meats cooked over an open flame goes well with the smoky notes of the whiskey. Satay has a Japanese cousin in the form of yakitori, so a good thing to match it with is a smoky whisky from the Land of the Rising Sun. Suntory Hakushu Heavily Peated ($170 from Fine Spirits by La Maison du Whisky) is ideal with lightly charred and slightly sweet satay. This, we think, is second only to prawn paste chicken wings when it comes to hawker fare tailor-made for drinking.
Old Punggol Satay | Address: 120 Bukit Merah Lane 1, #01-52 Alexandra Village Food Centre | Opening hours: Mon-Fri 4.30pm-9.30pm; Sat & Sun noon-9:30pm
Fine Spirits by La Maison du Whisky| Address: 80 Mohamed Sultan Road, #01-10 The Pier | Tel: 6733 0059 | Opening hours: Mon-Sat noon-midnight 
Cendol with Kahlua
We didn't forget the sweet stuff; a favourite roadside dessert all around the region, the classic cendol has changed little over the years, and for as little as $1.20 at some ice dessert stalls. As ice-cream lovers know, a bit of liqueur makes everything a little better, and the same holds true for cendol. The coffee flavour of Kahlua ($71.10 from Cold Storage) blends seamlessly with the sinful coconut milk and gula melaka of the cendol; have it on the side or pour it straight in.
Ming Fa Cold & Hot Desserts | Address: Blk 531A Upper Cross Street, #02-24 Hong Lim Food Centre
____________________________________________________________________________
A beer enthusiast first and a writer second, Kurt Ganapathy has tried over a thousand brews from 80 countries. Some of his most memorable exploits include tackling the one-time world's strongest beer – BrewDog's 41% abv Sink The Bismarck! – and getting his name on the wall of an Irish pub in Melbourne for drinking 100 pints of Guinness (not in one sitting, of course).
---
This archived article appeared in an earlier version of HungryGoWhere and may not be up-to-date. To alert us to outdated information, please contact us here.