5 authentic Korean eateries to visit in Singapore's north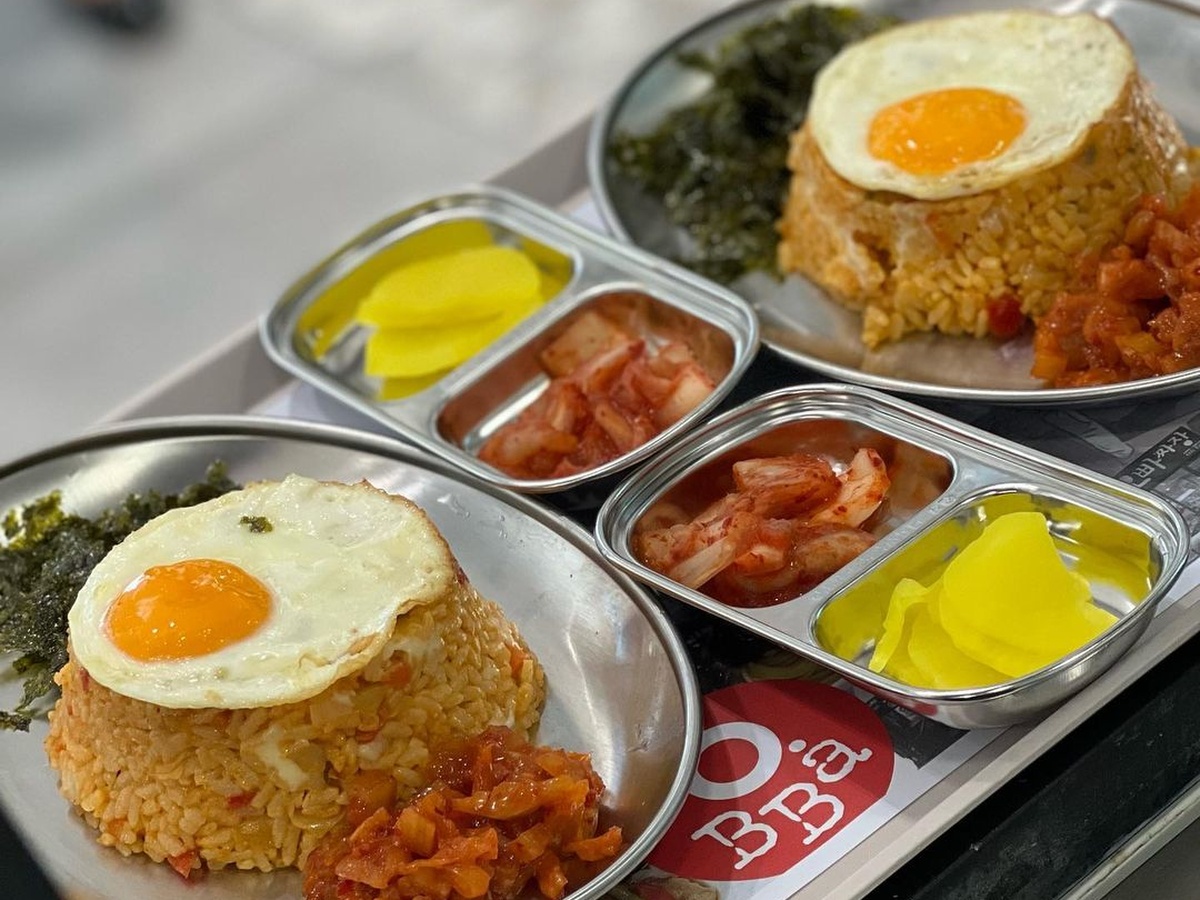 This is the third instalment of a five-part series on authentic Korean eateries in Singapore. Here, we check out places in the north of Singapore.
From skewers to fried chicken to black bean noodles, we explore the nooks and crannies of Singapore's north and find you the most authentic food spots that serve you more than just the usual Korean barbecue and stews. A flight to South Korea may take only six hours, but here are five eating places you can cover in the same amount of time — without having to leave the island.
1. 9pm Kkochi
Causeway Point, B1-K11, 1 Woodlands Square
Nearest MRT station: Woodlands
Open: Monday to Sunday (11am to 8.15pm)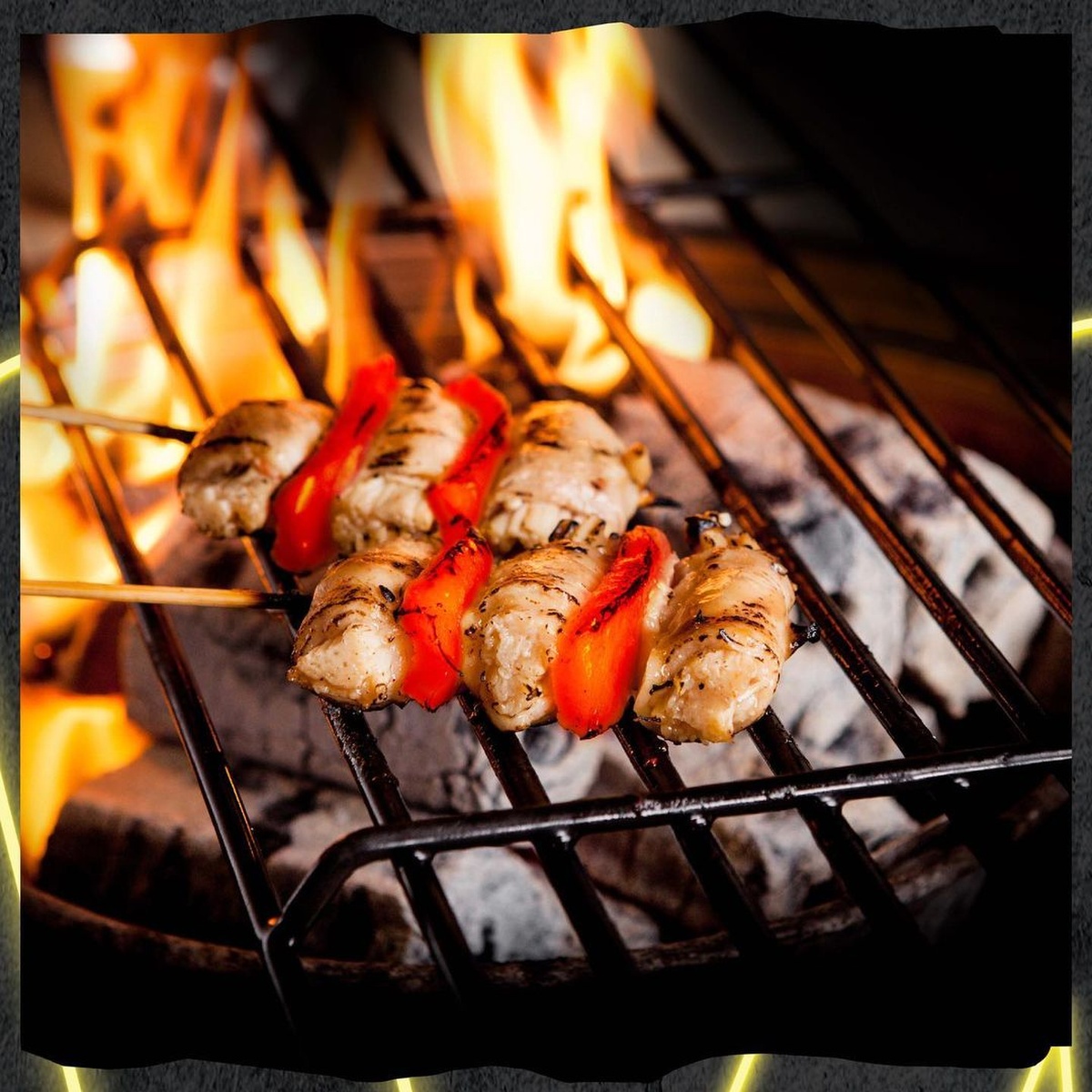 If you've been watching one too many K-dramas, you'd probably know that South Korea is famous for its streetside food stalls. 9pm Kkochi is a snack stand in Causeway Point mall that tries to replicate this concept, albeit in a more Singaporean manner of being a kiosk in a shopping centre.
For the uninitiated, "kkochi" means skewer in Korean and typically refers to marinated meat on a stick. It makes a convenient snack when you're pressed for time or if you're craving a quick protein fix. Aside from meat skewers, 9pm Kkochi serves trendy Korean street food such as cupbab (rice in a cup), corndogs and good ol' spicy rice cakes.
What to order: Corndog (S$5.90), honey garlic popcorn chicken in a cup (S$5.90)
2. Waker Chicken
136 Marsiling Road
Nearest MRT station: Marsiling
Open: Monday to Sunday (11am to 9pm)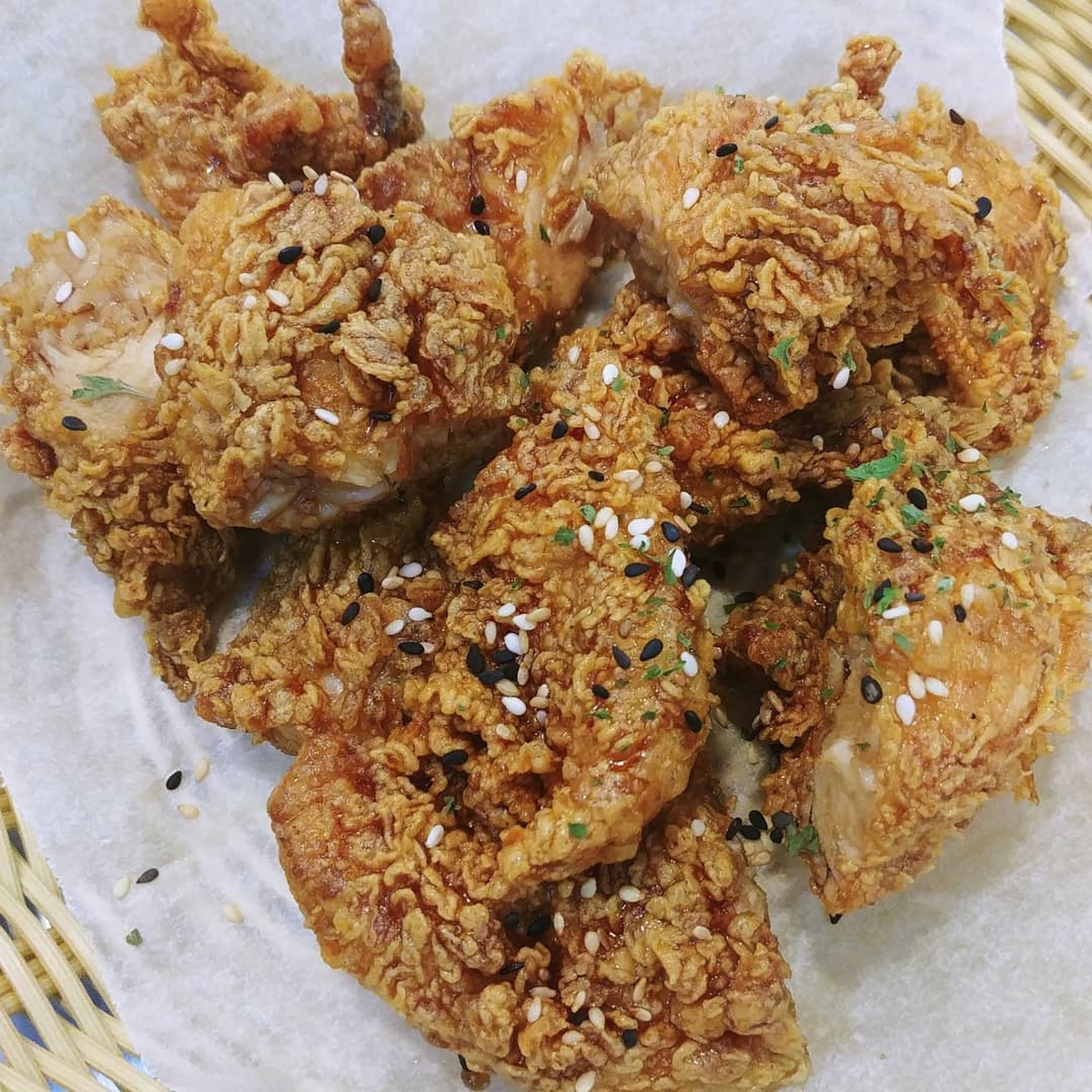 One of my biggest gripes when I craved authentic Korean fried chicken in Singapore used to be that I had to have it at restaurants. What if I wanted just two pieces to satisfy my chimaek (a portmanteau of chicken and maekju — Korean beer) craving?
Waker Chicken has changed that, with seven Singapore stores situated at highly accessible coffee shops. North-siders, you no longer have to head to Tanjong Pagar for Korean fried chicken, as Waker Chicken has a branch in the heart of Marsiling.
Two Singapore-based Koreans, Noh Tae Woo and Kim Jinho, started the brand. Kim has loved his fried chicken since childhood, so you can be assured of crispy, fried goodness in every serving.
I love that it offers classic flavours such as original, soy sauce and sweet spicy, but also serves a honey butter option — a flavour that was all the rage a few years ago in Korea. Nonetheless, I have to say it's the original and soy sauce varieties that go best with a refreshing pint of beer — even better if you can pair them with a bottle of Hite or Terra.
What to order: Honey butter whole chicken (S$28), soy sauce four-piece tenders (S$6.50)
3. O.bba Jjajang Express
Koufu HQ Food Court, 01-02, 1 Woodlands Height
Nearest MRT: Admiralty
Open: Monday, and Wednesday to Sunday (11am to 3pm, 5pm to 8.30pm)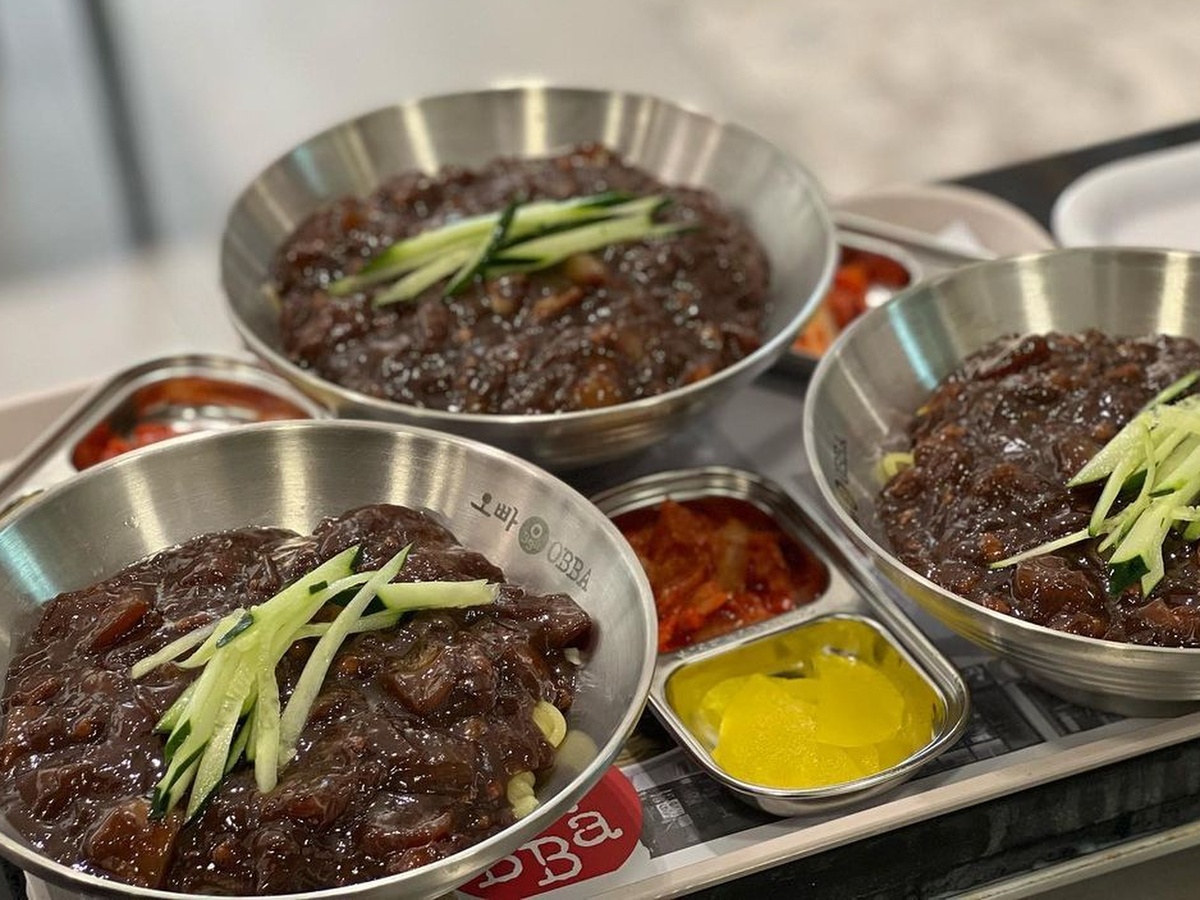 I discovered O.bba Jjajang at Tanjong Pagar several years ago, but the recent craze and crowds have made it extremely difficult to get a table without a considerable wait. So it was a pleasant surprise to learn that the brand recently set up an express concept in Woodlands (which, I hope, signals the start of more express stalls to come).
On account of its location within a food court, O.bba Jjajang Express keeps its prices affordable with portion sizes that are comparable to its Tanjong Pagar outfit. Despite its smaller space, it still sells favourites such as tangsuyuk (sweet-and-sour pork), kimchi fried rice, spicy seafood noodles, ramyun (instant noodles), and dumplings.
What to order: Jjajangmyeon (S$7.50), tangsukyuk (S$13)
4. Michin Korean BBQ & Hotpot
473 Fernvale Street, 01-05
Nearest MRT: Sengkang
Open: Monday, and Wednesday to Sunday (5pm to 10.30pm)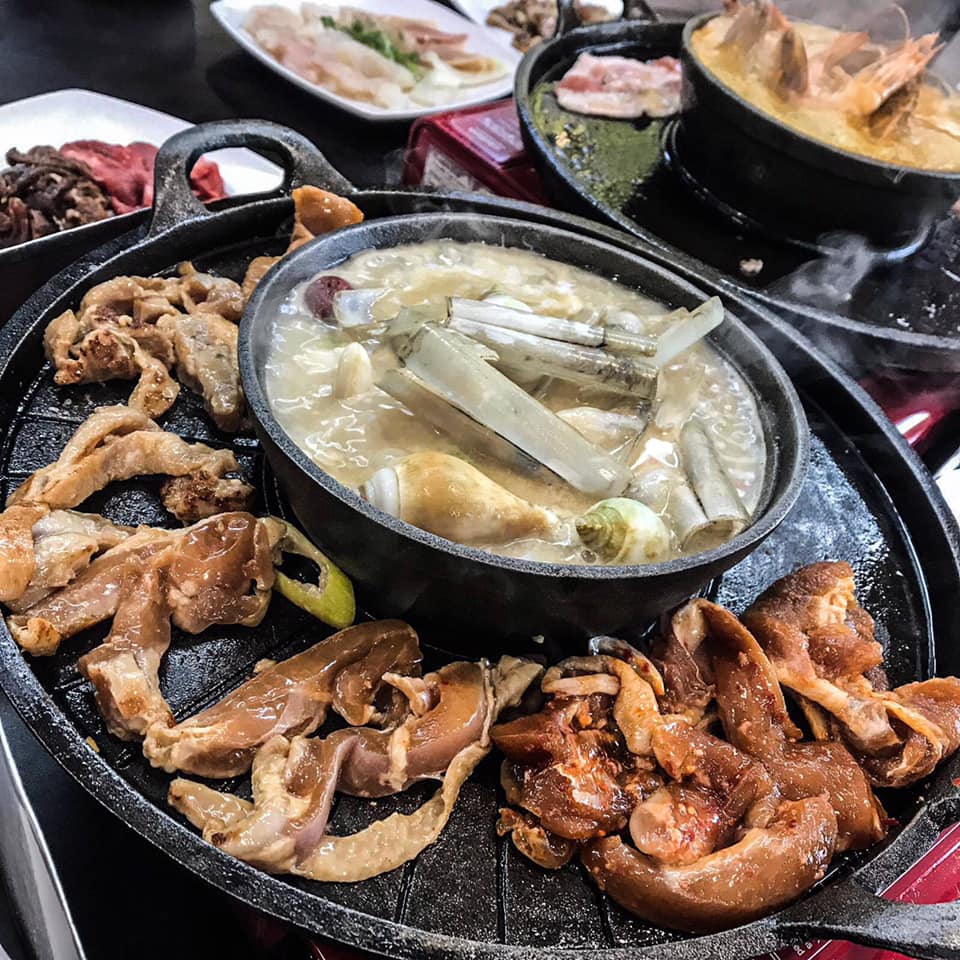 If you find its name familiar, you may have come across its pull-up challenge on social media last year, when it offered free meals and discounts based on the number of pull-ups completed. Michin still organises fitness challenges monthly, but even if you don't win a free meal, its buffet prices are affordable — S$11.95 for kids below 12 and S$22.95 for adults.
While the Korean barbecue and hotpot combination reminds us more of Thai mookata, Michin earns a spot on our list because of its quality meats and variety of seafood items.
What to eat: Buffet (S$11.95 for kids below 12, S$22.95 for adults)
5. Nayana Kpop Cafe & Restaurant
7 Ang Mo Kio Street 66, 01-13
Nearest MRT station: Yio Chu Kang
Open: Tuesday to Sunday (11am to 3pm, 5pm to 10pm)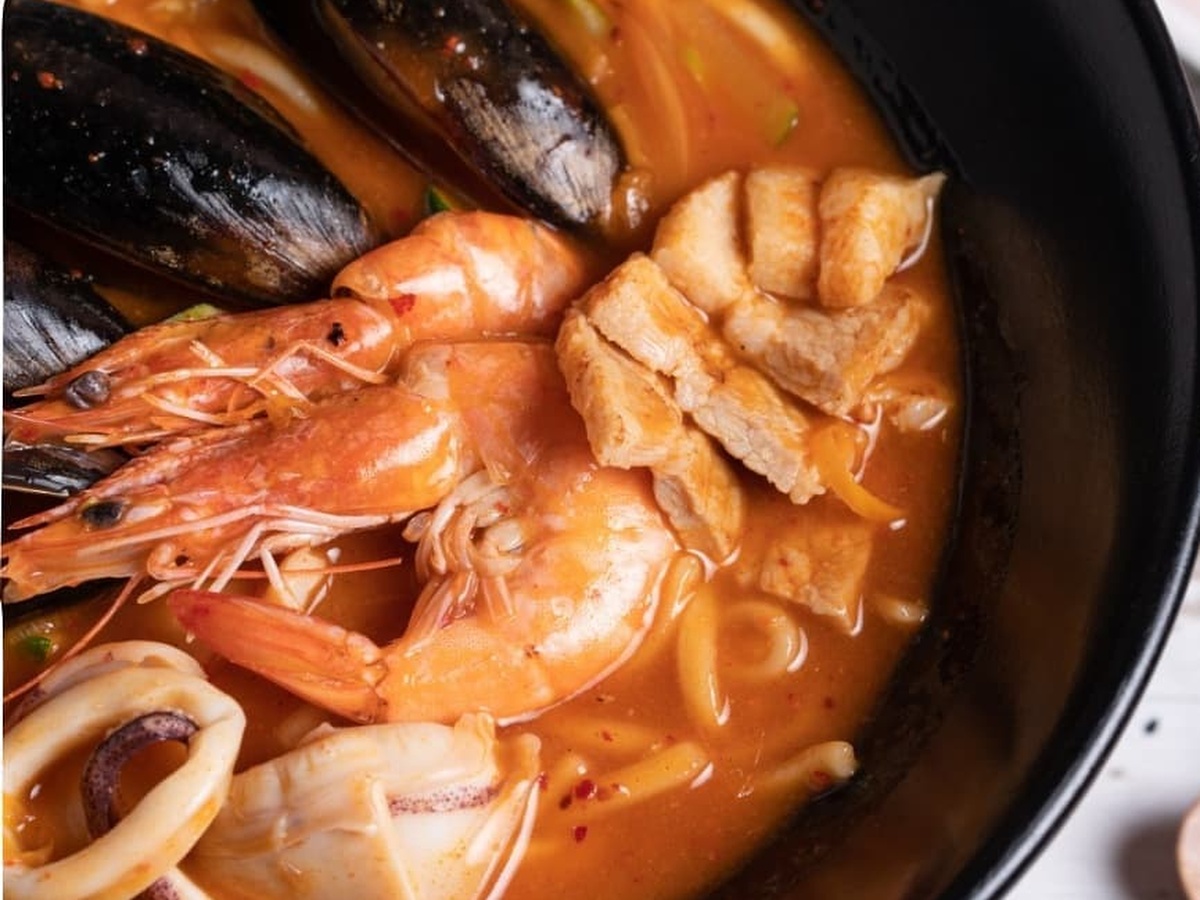 It's been a few years since I visited the Land of the Morning Calm, but stepping into Nayana immediately reminded me of the Myeongdong shopping district, where music blasted as I shopped and dug into Korean street snacks. If you're a K-pop fan, you'll love this eatery for its looping K-pop playlist and authentic Korean nosh — whipped up by a Korean executive chef, no less.
A cross between a cafe and a restaurant, Nayana's interior is quaint and minimalist, albeit decked out in idol merchandise. With its cafe vibes, it's a perfect hangout for a leisurely weekday lunch.
But do note that the establishment functions more like a restaurant — as opposed to a fast-food joint or cafe — and cooks all your food to order. So be prepared for a slight wait for your food. In the meantime, enjoy the music.
What to order: Hotplate chicken dakgalbi — spicy marinated chicken (S$32.90), Nayana fried boneless chicken in sweet chilli, cheezy or original flavours (S$9.90 for six pieces)
9pm Kkochi, Waker Chicken, O.bba Jjajang Express, and Nayana Kpop Cafe & Restaurant are on the GrabFood delivery service. You can also book a ride to these places.