6 Alternative Birthday 'Cakes'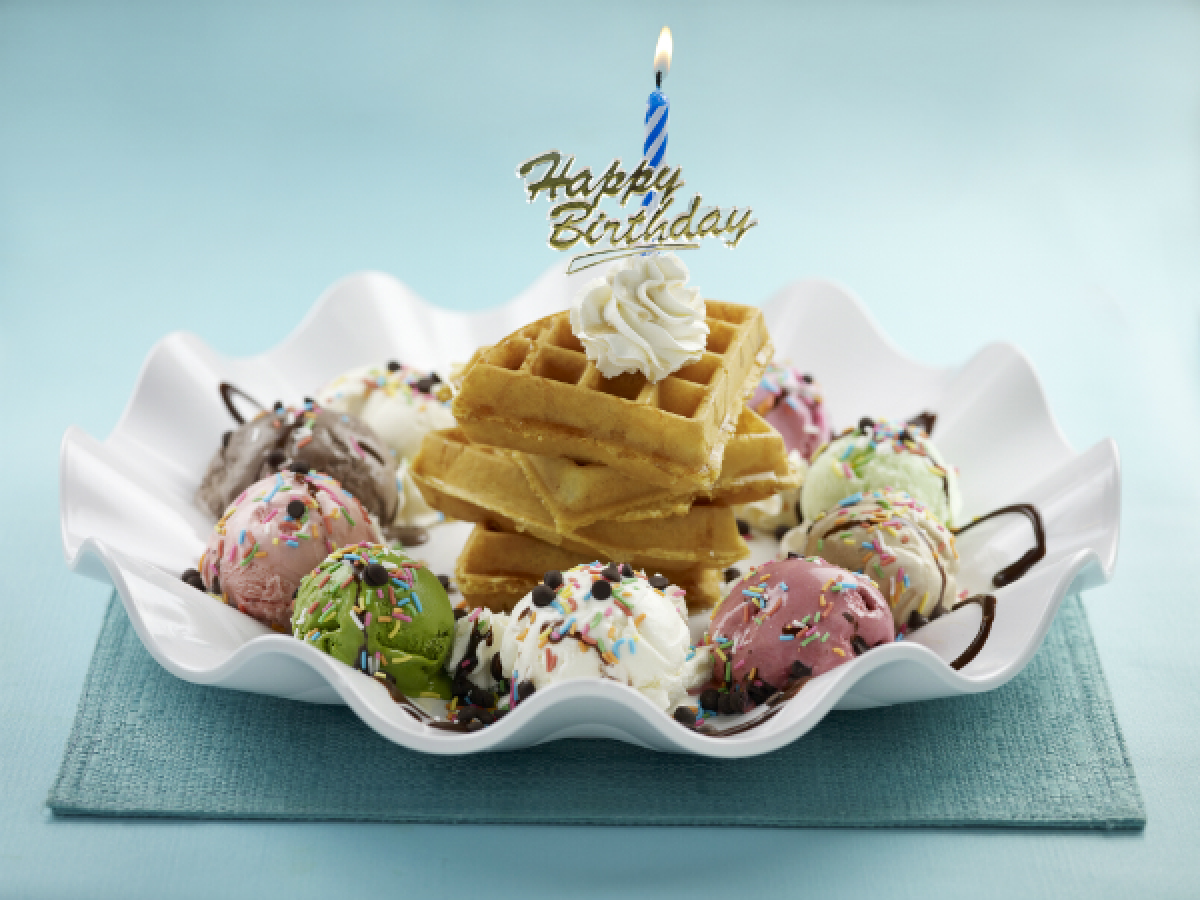 Customised cakes are by now, the industrial-style hipster cafes of the past year—as much as we appreciate their efforts and their Instagram appeal, it's safe to say we've had our fill. Which is why, for the nation's birthday, we've scoured the island for an alternative way to blow out the candles. Whether it's a steak or a secret message in a naan, these alternatives are just as sinful and festive as their traditional counterparts.
Jtown Cafe
For martabak manis
This is a martabak (stuffed pancake) like no other. Differing greatly from the meatier version we're familiar with, an Indonesia martabak manis (sweet stuffed pancake) ends your meal on a sweet note. If you tell the guys at Jtown Cafe it's your birthday (with proof of identification, of course), they'll provide one free of charge—with a candle and a belting of a birthday song to boot. The guest of honour can choose between the classic butter and sugar filling, or go for the gold with the chocolate, cheese and peanut fillings. Not only are these fillings sandwiched between the fluffy pancakes, they're topped with condensed milk, grated cheddar cheese and chocolate sprinkles. Serving three to four persons per portion, order it in advance as Jtown only prepares 30 per weekday, and 60 per weekend. Even if it's not your birthday, you can still enjoy the martabak manis at $2.70 for a regular (serves one), and $5.70 for large (serves three to four).
Jtown Cafe | Address: 220 Orchard Rd, #B1-04/05 Midpoint Orchard | Tel: 92305040 | Opening hours: noon-11pm
LavaStone Specialty Grill
For wagyu steak cake
Steak and BJ day (Ben and Jerry's ice-cream of course — spare your tut-tuts of disapproval) comes only once a year, so make yours special. If you think having both a cake and steak is too much of a good thing, why not make your piece of meat part of the blow-out bash? LavaStone Specialty Grill's largest prime cut wagyu steak cake ($168.90) is the 750g star at the table. Flanked with a leafy salad and fries at the side and topped with a candle, it serves four persons together with three sets of lava stone. What makes their meats special lie in the restaurant's use of century-old volcanic lava rock, which is polished and heated to 400°C every time — no oil, fire, charcoal or gas is used. Order a week in advance for this special carve.
LavaStone Specialty Grill | Address: 417-419 East Coast Road | Tel: 63453378 | Opening hours: Mon-Sat 2pm-1am, Sun 2-11pm
Lagnaa
For say-it-softly naan
Think of this as your larger, fluffier fortune cookie. Watch in anticipation as the man or woman of the hour tears the piece of naan (oven-baked flatbread) open bit by bit… only to read a message towards the end. Lagnaa has always been the go-to place for a good old spice challenge, but their heart-shaped naan ($10) has won the hearts (but of course!) of guests who want to go the extra mile. Topped with cherries and feeding about two persons, guests can order and write a ten- to 12-word message on a piece of paper that will be inserted into the naan. No advance order required.
Lagnaa | Address: 6 Upper Dickson Road | Tel: 62961215 | Opening hours: 11.30am-11pm
Lucha Loco
For pastel de elote azul
While it's a corn cake, this Mexican staple dessert joins the ranks of an alternative cake due to its unconventional presentation. Also, you'd hardly think of a Mexican blue corn cake ($14) as a birthday cake of choice. Lucha Loco is the only restaurant in Singapore which imports blue corn mill to bake this cake, giving it a unique texture and flavour. The toasted pieces are stacked on a wooden board with mezcal cream and berries on the side, drizzled with agave nectar. A few candles are strategically situated for a visual feast. Once you taste a bite of this sweet and moist cake within the bustling atmosphere of the restaurant's garden bar, the multi-sensory dining experience is complete. Ideal for two to three persons. No advance order required.
Lucha Loco | Address: 15 Duxton Hill | Tel: 62263938 | Opening hours: Tue-Thu 5pm-midnight, Fri 5pm-1am, Sat 6pm-1am
Marble Slab Creamery
For a waffles and ice-cream platter
Waffles and ice-creams are a combination we can't refuse, so indulge all you can for your birthday. This waffles stack ($39.80) by Marble Slab Creamery comes with four freshly-baked waffle slices and ten scoops of ice-cream to share among 10 to 15 people. Flavours include a festive offering of vanilla, chocolate swiss, double dark chocolate, cheesecake, birthday cake, coffee, strawberry, blackberry, cool mint and red velvet cake. Topped with rainbow sprinkles, chocolate chips, maple syrup and fudge, it'll make you feel like a kid all over again. No advance order required.
Marble Slab Creamery | Address: 68 Orchard Road, Plaza Singapura #03-89 | Tel: 68844093 | Opening hours: Daily 10am-11pm
Le Comptoir
For crepe cake
Le Comptoir's a go-to option for sweet and savoury crepes, so why not go for a cake that's made out of a stack of them? Made of multiple buckwheat or wheat flour crepes, these crepes are drenched in chocolate and berry coulis — no complaints there. They're recommended to be served hot but a cold option is great as well. You can also write a birthday wish on this pretend (but equally delicious) cake ($40-$60). Serves eight to ten persons. Advance order preferred.
Le Comptoir | Address: 79 Circular Road | Tel: 65347645 | Opening hours: Mon-Tue 11am-midnight, Wed-Thu 11-2am, Fri-Sat 11-3am
---
This archived article appeared in an earlier version of HungryGoWhere and may not be up-to-date. To alert us to outdated information, please contact us here.