5 Ice-creams flavours that'll get your Booze on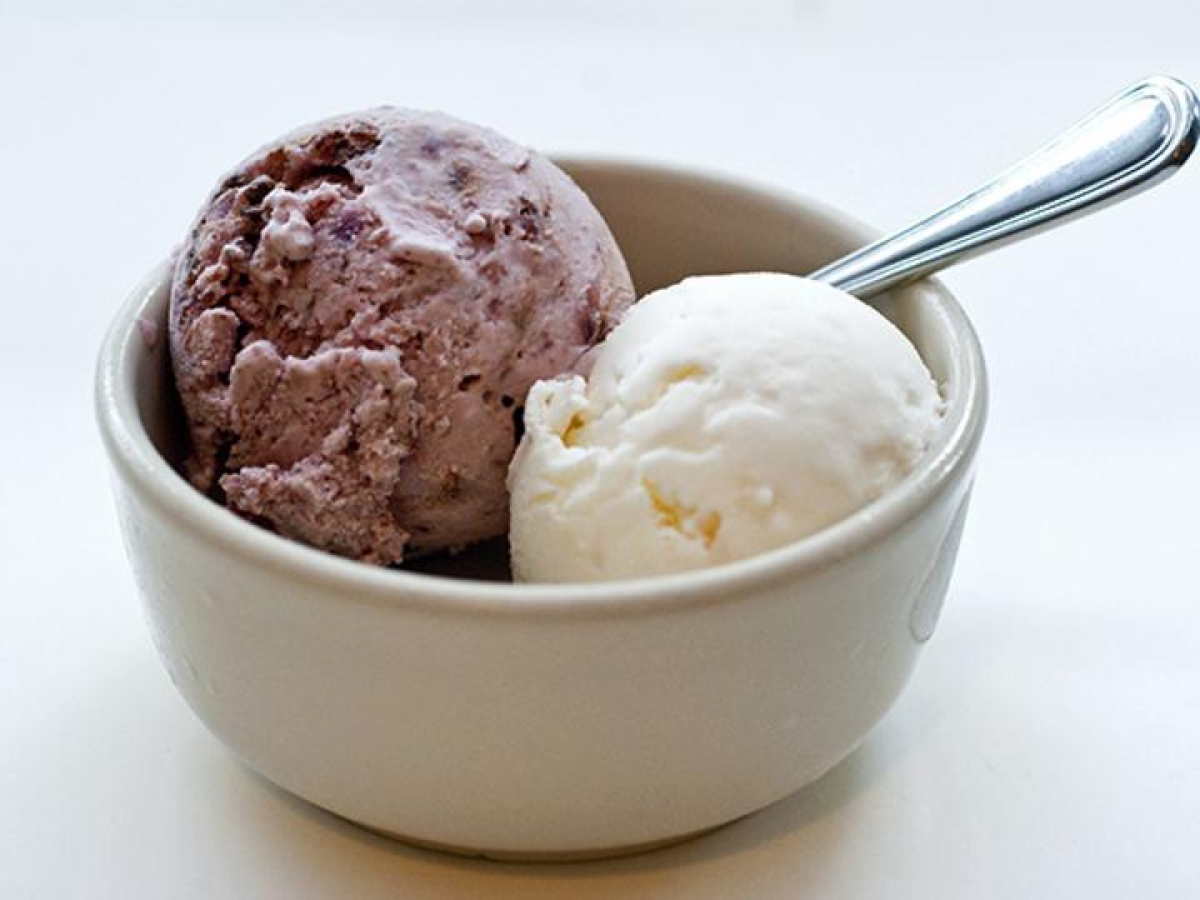 Don't let your kids go near these icy treats. Spiked with alcohol, these ice-cream and sorbet flavours are strictly for adults. Concocted by home-grown ice-cream parlours, these flavours have gone beyond the classic rum and raisin and are downright innovative and new-age. Read on to find out where to go for some of the wackiest alcoholic icy creations. We list them from mildest to strongest:
Island Creamery
For Tiger beer enthusiasts
Signature flavours: Tiger sorbet, Pear Sake, Blackforest, Kahlua Latte
A nod to our national beer, the Tiger sorbet is one of Island Creamery's signature flavours. This refreshing sorbet has the unmistakable taste of the brew: it starts out innocently, but the strong, bitter notes deliver a surprisingly strong kick within mere seconds.
Gentler and sweeter is the Pear Sake sorbet, which, we think, is a feminine counterpart to the Tiger Sorbet. The Blackforest (chocolate ice cream with brandied cherries) and Kahlua Latte ice-creams are also very mild in alchohol, but they are pleasantly smooth. Available daily, except when they run out, which can be pretty fast.
Island Creamery | Address: Serene Centre, #01-03, and three other outlets | Tel: 64688859 | Opening hours: Sun-Thu 11am-10pm; Fri, Sat, eve of and on public holidays 11am-11pm | Price: $3 per scoop

Daily Scoop
For egg-less ice-creams
Signature flavours: Lychee Martini, Cherry Brandy, Bailey's Choc Chip, Kahlua Krunch
If you're looking for egg-less ice-creams, Daily Scoop is the place to go. They have an extensive list of alcoholic ice-creams, but the flavours are regularly rotated, which means not all are available at the same time. However, their best-selling alcohol-laced ice-cream, the Lychee Martini, is available daily.
Seductively scented, this not-too-sweet ice cream is embedded with bits of lychee flesh. Although it has the distinctive flavour of the lychee martini, the ice-cream is only lightly boozy. The rest of their alcohol ice-creams are similarly mild — good for those who prefer just a hint of booze.
Daily Scoop | Address: 43 Jalan Merah Saga, #01-78 Chip Bee Gardens | Tel: 64753128 | Opening hours: Mon-Thu 11am-10pm; Fri & Sat 11am-10.30pm; Sun 2-10pm | Price: $3.20 per scoop
Ice Cream Gallery
For those who like their licks strong
Signature flavours: Kirsch Cherry, Dark Side, Bailey's Irish Cream, Rum & Raisin
Let your innermost desires and cravings roam with Ice Cream Gallery's latest flavour, Dark Side. A formidable mix of coffee, chocolate and stout, this rich and bittersweet creation is not for the faint-hearted. The Kirsch Cherry is also rather potent, but the plump and juicy cherries help to sweeten the frozen concoction. it's no wonder this is one of their bestsellers, along with the Rum & Raisin. Kirsch Cherry and Rum & Raisin are available daily. The other alcoholic ice-creams are available on rotation.
Ice Cream Gallery | Address: 20 Eastwood Road, Eastwood Centre, and two other outlets | Tel: 63486535 | Opening hours: Sun-Thu noon-10.30pm, Fri & Sat noon-midnight | Price: $4 per scoop
CRITICS' PICK Creamier
Best for texture and alcoholic balance
Signature flavours: Richest Dark Chocolate Ferrero, Rum Raisin, Black Forest, Cranberry Orange Vodka
While Creamier's ice-creams aren't necessarily the strongest in alcohol level, their creations have the best texture and are very balanced in taste. Their signature Richest Dark Chocolate Ferrero is dark chocolate ice cream with crushed roasted hazelnuts, lightly enhanced with alcohol.
An oldie but goodie, the Rum Raisin here is one of the best we've tried: it is exactly as they claim — a finely balanced concoction of pure aged Jamaican rum and rum-soaked raisins.
Though what we've mentioned are mainstays, the Black Forest and Cranberry Orange Vodka are available as and when the Creamier guys decide to make it. Made with chocolate sponge cake, dark couverture chocolate and brandied cherries, the Black Forest is definitely for those with a sweet tooth. Helps that portions are also generous too.
Creamier | Address: 128 Toa Payoh Lorong 1, #01-835 | Tel: 62501476 | Opening hours: Tue-Thu noon-10pm, Fri & Sat noon-11pm, Sun noon-10pm | Price: $3.80 per scoop

Udders
Best variety and strongest alcohol content
Signature flavours: Bailey's & Bourbon, Orange Choc Bitters, Tira-miss-u, Wineberries, Lychee Martini, Rum Rum Raisin
When it comes to boozy ice-creams, Udders is the ultimate champion in terms of variety and strength: they've got at least six flavours available anytime, and they are so potent we swear they can give you a hangover.
For a sweet and fruity option, go for the Wineberries, a port-based ice cream with lots of plump, juicy cranberries soaked in, you guessed it, port. If you love extra dark and bitter chocolate, try the Orange Choc Bitters: it's a lethal combination of dark Belgian chocolate generous spiked with Triple Sec, an orange liqueur.
Udders | Address: 155 Thomson Road, and five other outlets  | Tel: 62546629 | Opening hours: Sun-Thu noon-11pm, Fri, Sat & eve of public holidays noon-midnight | Price: $4.20-$5.40 per scoop

---
This archived article appeared in an earlier version of HungryGoWhere and may not be up-to-date. To alert us to outdated information, please contact us here.