The new S17 Community Cafe is a social enterprise, cafe and private-dining venue all in one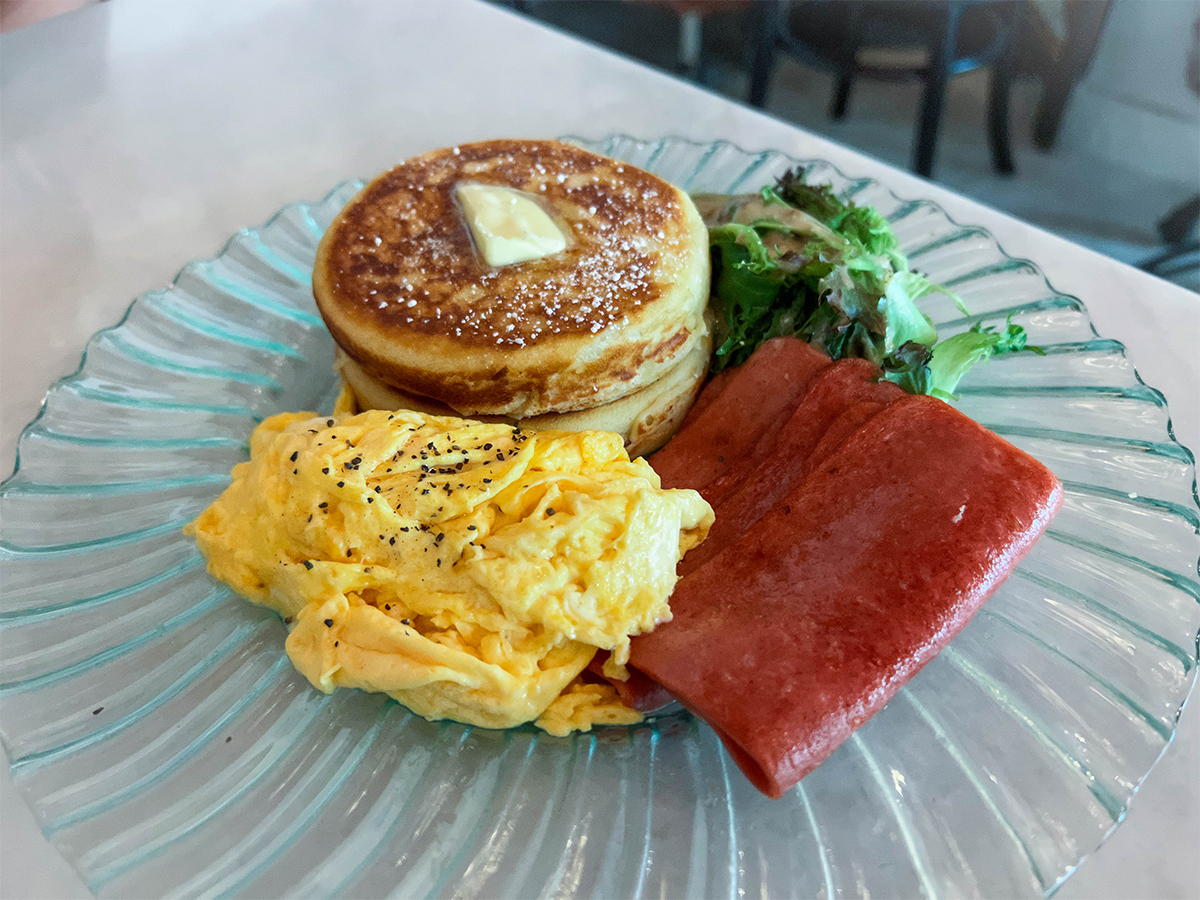 Within a cluster of one-room rental flats in the Lengkok Bahru estate lies the newly opened S17 Community Cafe, also known as Peonies Cafe. 
Launched on Oct 24, the cafe is a social enterprise founded by The Saturday Movement, just a few doors down from its community kitchen that serves nasi padang and Peranakan cuisine.
While the cafe aims to reach out to the younger generation, its social mission remains at the heart of its operations – to assist the disadvantaged elderly in the neighbourhood. 
By day, it's a cafe that also serves as a space to run a dementia programme for its elderly residents. By night, it's a private dining experience for chefs who'd like to host friends. 
How it started
Raymond Khoo, founder of The Saturday Movement, has been serving the Lengkok Bahru community for almost a decade. In his time here, he has seen many residents suffering from dementia. 
It spurred him to build a space to aid the underserved elderly in the neighbourhood. He did his own research and came up with a dementia programme that involved activities such as gardening and interaction with student volunteers.
But instead of using the space purely for the programme, he decided to come up with an alternative concept to the community kitchen to entice a younger, cafe-loving crowd. 
S17 Community Cafe was thus born. The cafe was also designed with the comfort of residents in mind. For example, the interior of the cafe is lined with carpets to prevent sounds from bouncing, which could confuse those with dementia.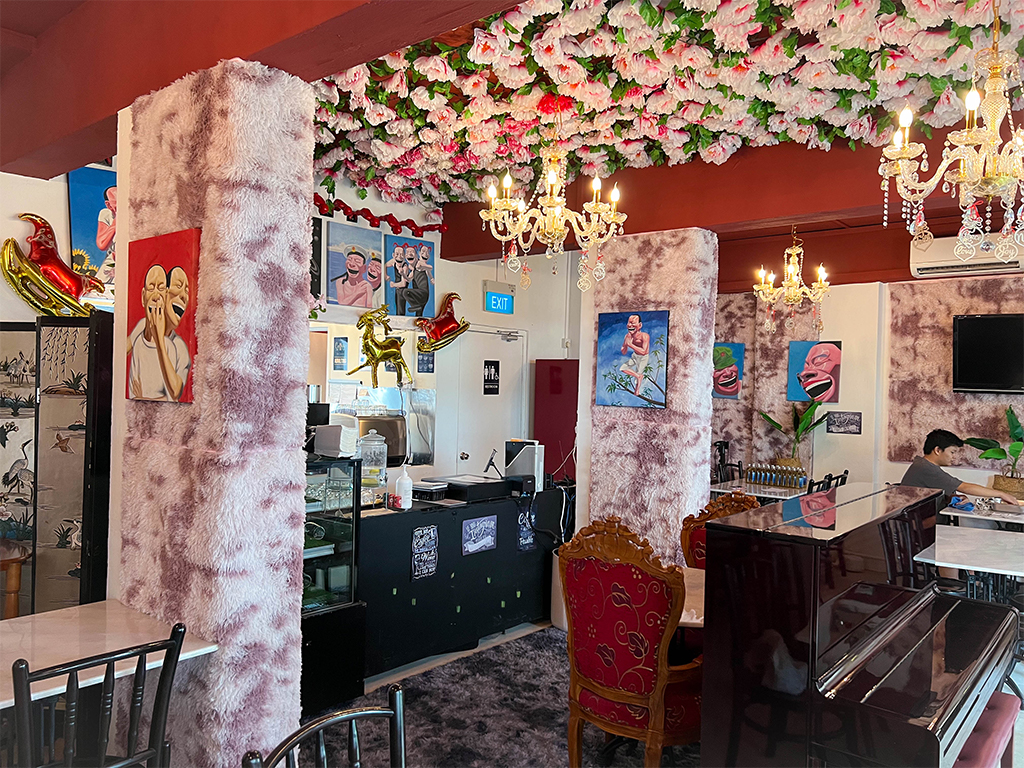 For Khoo, the cafe is also a way to bring Singaporeans to the neighbourhood and highlight that there are people in this country who are living in poverty. Even if you don't often see it. 
"In Singapore, everyone is always looking for different places to go. This could be one of the places," said Khoo. 
Brunch food for good
Run by a small group of paid staff living in the residential area, S17 Community Cafe has a slim but intriguing menu. 
The two main food items are staple brunch options — a French crepe suzette (S$17.50) or an all-day breakfast with fresh greens, truffle scrambled eggs and chicken ham (S$18), served with your choice of waffles or pancakes.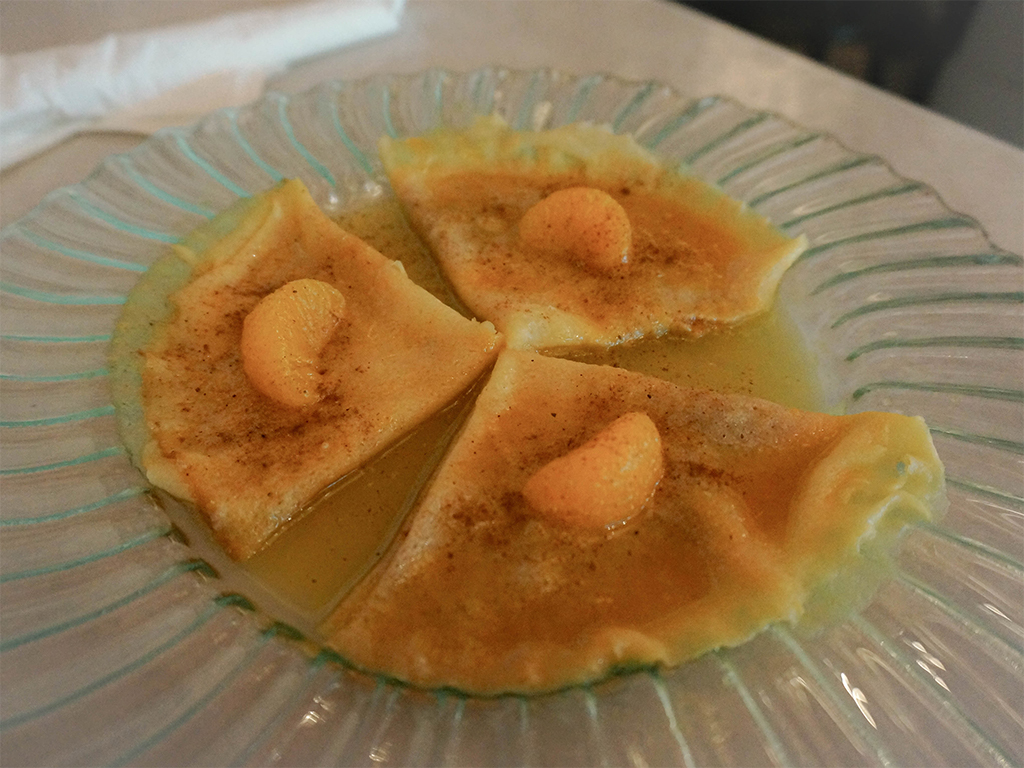 Aside from the usual coffee and tea, S17 Community Cafe serves an iced blue pea flower drink (S$7). The blue pea flowers are harvested from its mini-garden, then boiled in hot water and honey to make the drink. The light and slightly sweet flower is also incorporated into an agar, a jelly-like substance, which comes with the drink.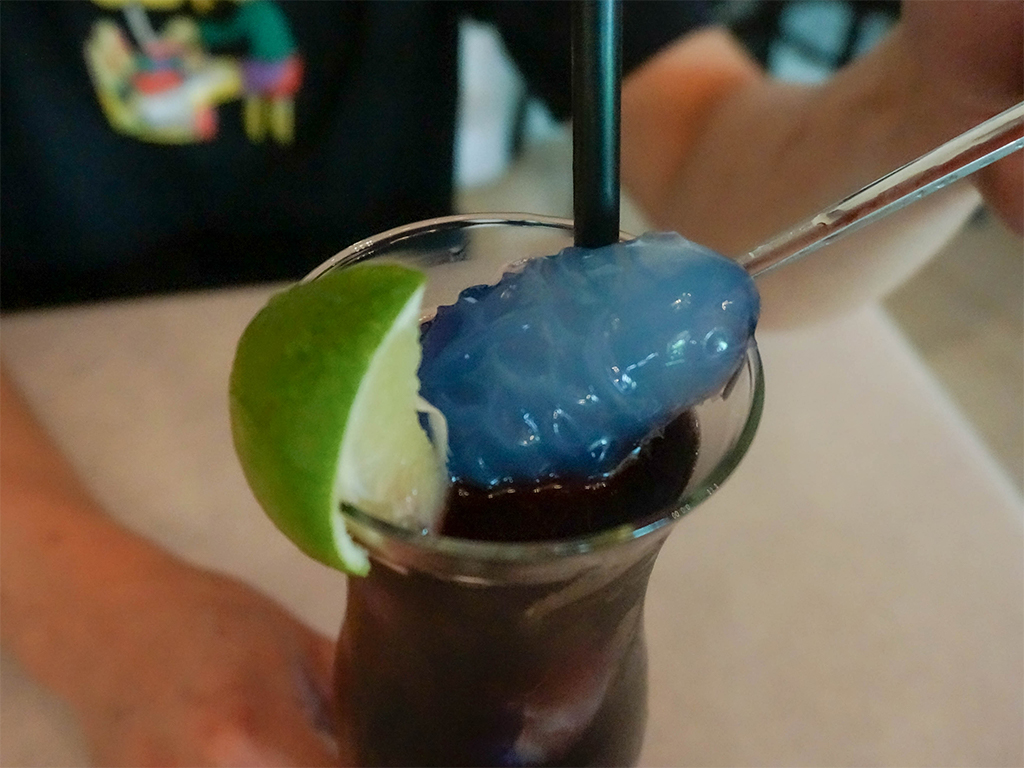 Khoo said that the cafe plans to expand its vegetable garden, as gardening has been suggested to be beneficial in stimulating the brains of those suffering from dementia. 
As part of its opening promotion, the cafe will be offering a 50 per cent discount off the total bill until Nov 30. 
Unique private-dining experience
From 6.30pm, chefs from different backgrounds are able to cook and host their friends at S17 Community Cafe. Khoo said that it'd give the chefs an opportunity to cook for guests without worrying about the clean-up. 
So far, it has had a line-up ranging from home cooks to chefs from Michelin-starred restaurants hosting private events there. Proceeds from the private-dining experience will be funnelled back to the Saturday Movement.
Book a ride to S17 Community Cafe.
57 Lengkok Bahru 
Open: Monday to Saturday (8am to 5pm)
57 Lengkok Bahru 
Open: Monday to Saturday (8am to 5pm)