Ooze, a new ice-cream cookie-wich concept by IG-famous bakery Whiskdom, opens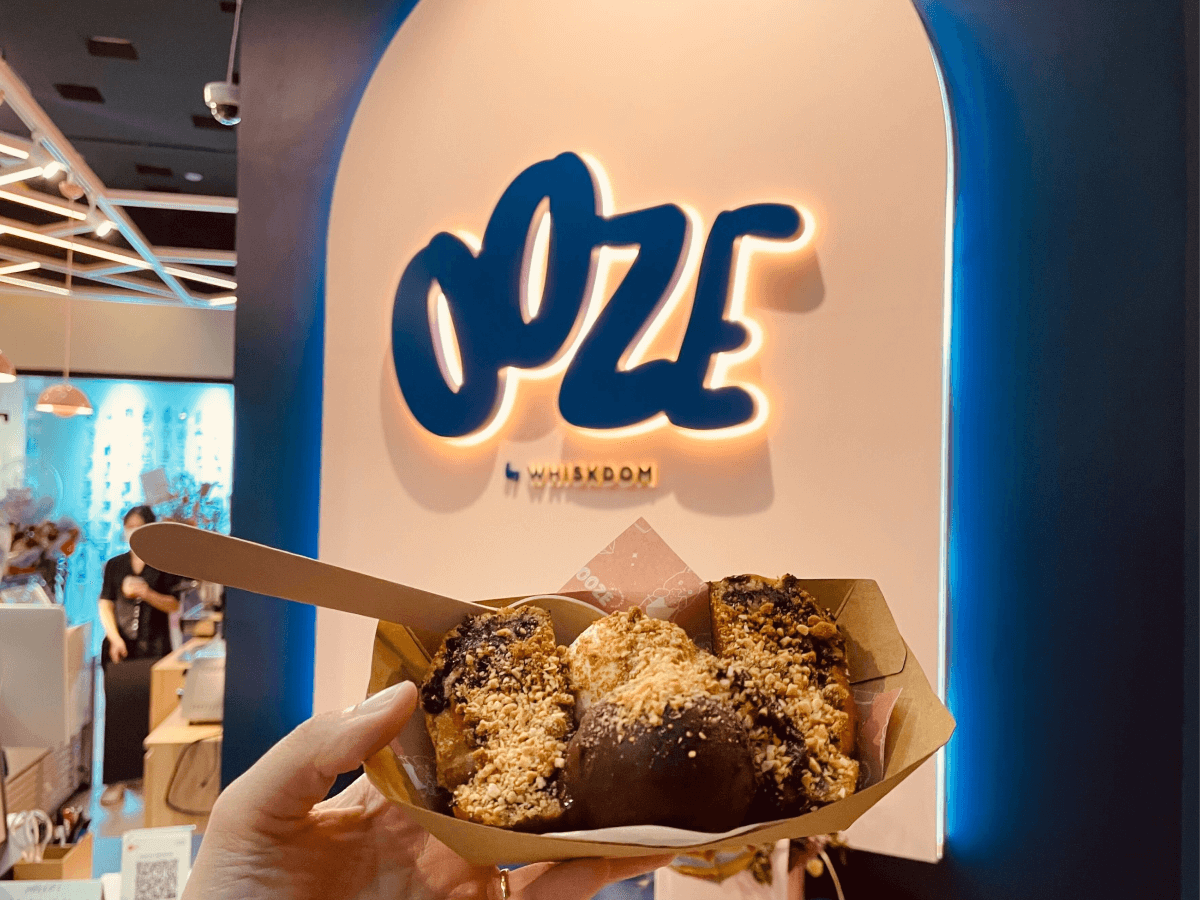 If you love baked goods of all kinds, you've probably heard of Whiskdom, a small, independent bakery that started out as a home-based business on Instagram. During the height of the Covid-19 pandemic, it went viral for its lava brownies, gooey cookies and a customer waitlist a mile long. (In August 2020, there was a two-and-a-half-year wait for a box of its bites).
The Whiskdom team has been keeping busy since then. In addition to regular pop-ups at weekend markets, it has since launched two brick-and-mortar stores.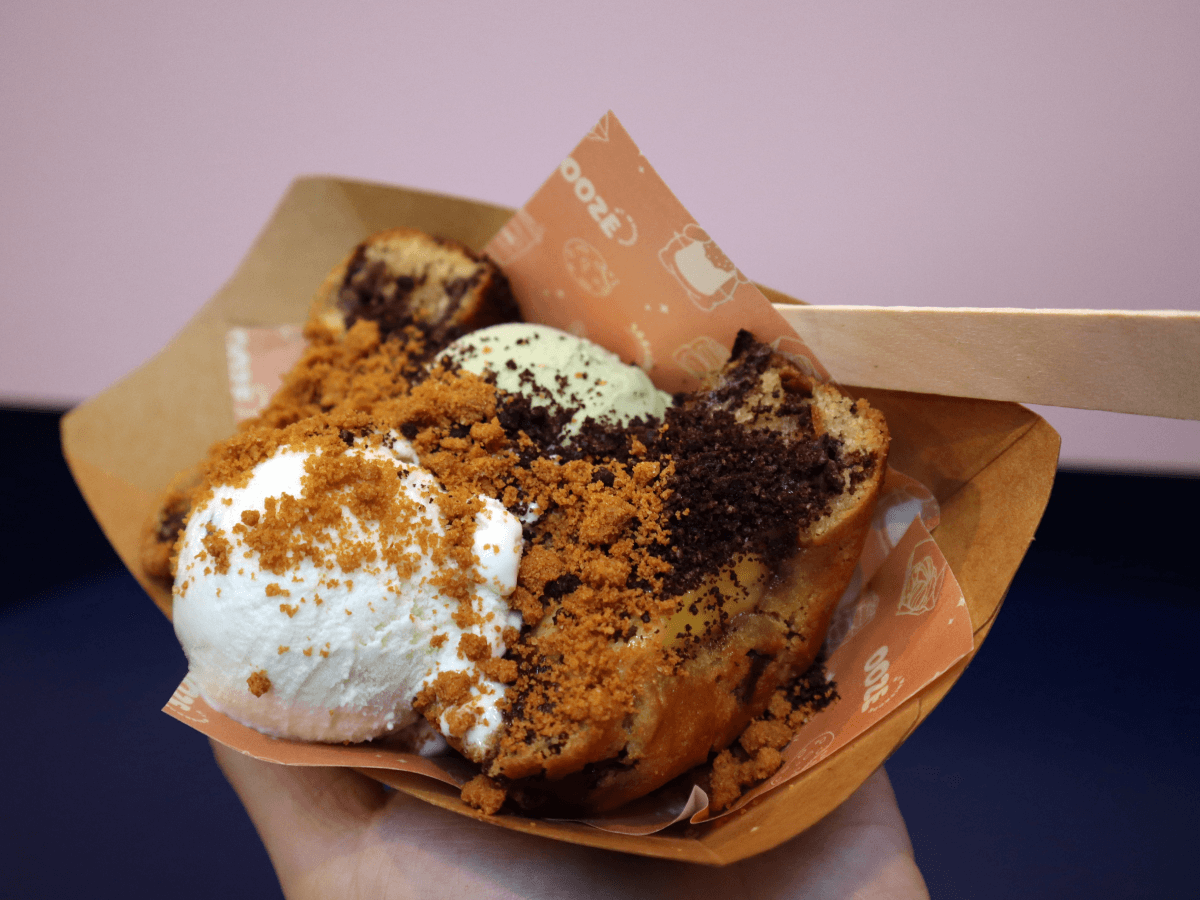 Its latest, Ooze by Whiskdom, is an ice-cream cookie-wich cafe located in the heart of town. It opened its doors recently on Sept 3, having moved from its previous location in Havelock. 
The new Orchard concept serves up its signature chunky cookies with a side of milky ice-cream.
The treats
Diners start the process by selecting their favourite cookie. It's lightly toasted until warm, before being cut into two to reveal its oozy centre.
Next, take your pick from eight ice-cream flavours. Besides run-of-the-mill flavours of vanilla, chocolate and strawberry, you'll find more unusual ones, such as butterscotch peanut butter, watermelon soursop and white chrysanthemum with cocoa nibs.
Finally, finish your sweet treat with a choice of two toppings.
Each cookie-wich costs S$12.90.
For my taste test, I was recommended the Chunky Chocolate Chip cookie, paired with a scoop each of French vanilla and triple dark chocolate ice-cream.
Whiskdom's take on the cookie-wich — or ice-cream sandwich — is more gooey than most. The warmth of the freshly heated cookies softens the ice-cream, so digging in is easy.
You'll need to use a spoon, though, as it'll be too messy to pick up.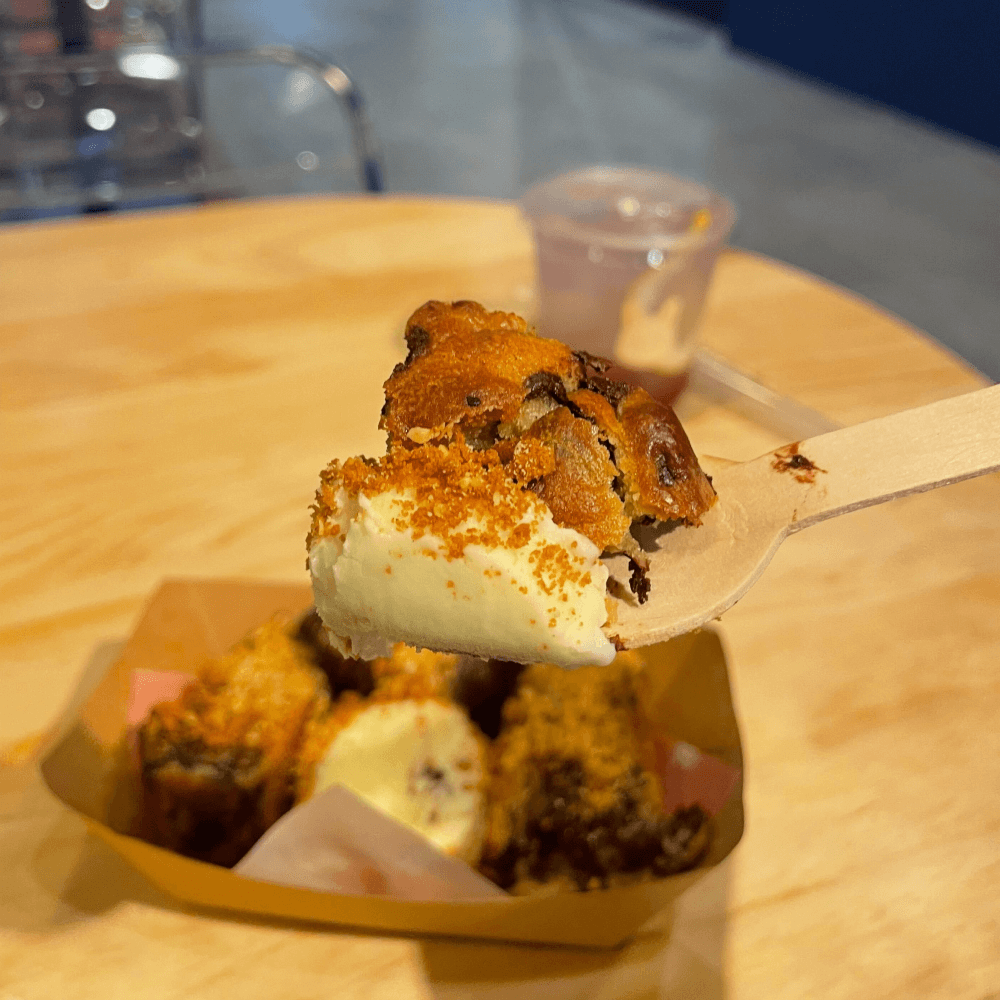 I felt the cookie could have been toasted for slightly longer, so that the molten centre would mix more freely with the melty ice-cream. In its current state, the cookie core was certainly moist but not lava-like.
When asked, Whiskdom declined to reveal where its ice-cream is sourced from.
Drinks-wise, the Whiskdom Galaxy (S$6.90), a strawberry soda with agar jelly chunks, is a refreshing choice after the creamy dessert.
The full range of Whiskdom's signature lava brownies (S$6.50) and gooey cookies (S$6.50) is also available for sale here as an a la carte option, subject to availability. Diners can also get a scoop or two of ice-cream (from S$4.90) to go.
The space
Decked out in its usual blues and pastel pinks, Whiskdom's 30-seat dining space is situated just across from the service counter. It's certainly an upgrade from its North Bridge Road outlet, which has limited seats.
Guests are welcome to make themselves at home — be it on any of the plush stools or the comfortable couch at the end.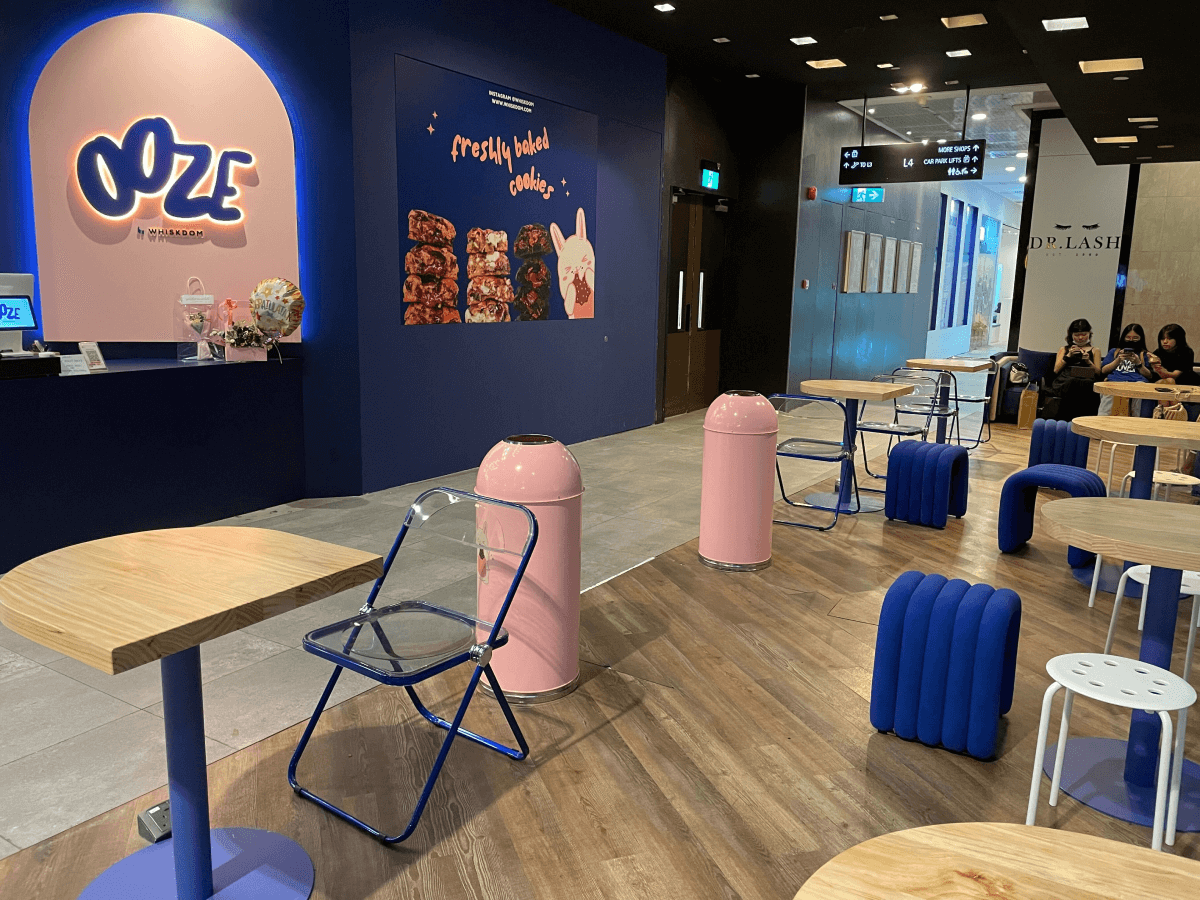 You can also sight Flourfly, the brand's adorable bunny mascot, on cutlery, posters and even on the cafe's retro-pink trash bins.
According to staff, footfall has been brisk so far, with many curious passersby peeking in to enquire about the wonderful fragrance of freshly baked cookie dough.
Whiskdom is on the GrabFood delivery service. Alternatively, book a ride to Orchard Central.
Ooze by Whiskdom — Orchard Central
Orchard Central, 04-22/22B, 181 Orchard Road
Nearest MRT station: Somerset
Opens: Monday to Sunday (11am to 9pm)
Orchard Central, 04-22/22B, 181 Orchard Road
Nearest MRT station: Somerset
Opens: Monday to Sunday (11am to 9pm)