This old-school Ampang yong tau foo family business remains refreshingly traditional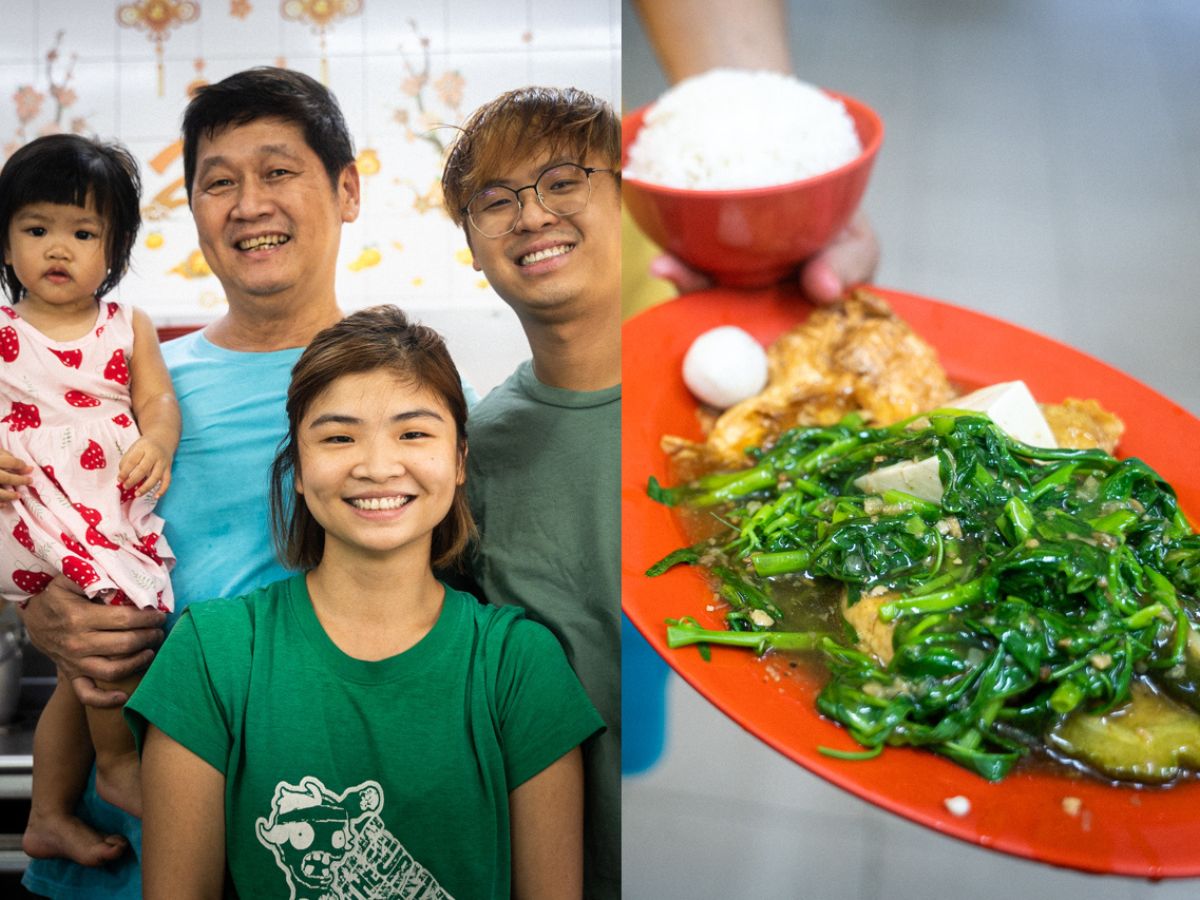 928 Ngee Fou (Hakka) Ampang Yong Tou Fou has been in business for more than 50 years
It's a second-generation family business run by four siblings
Ingredients and sauces are mostly handmade to this day
Every morning, at a time when most people are sound asleep, a group of family members are already up bright and early, briskly preparing for the day ahead.
They are the Pangs, who have been running the 928 Ngee Fou Hakka (Ampang) Yong Tou Fou stall along Upper Thomson for more than 50 years. Traditional Ampang-style yong tau foo presents diners with a plate of fried and boiled items doused with a black bean sauce.
Come 5am, the whole family is up, with each member easing into their roles like clockwork: Some work on prepping ingredients, while others plug away on the store's signature sweet sauce and chilli sauce.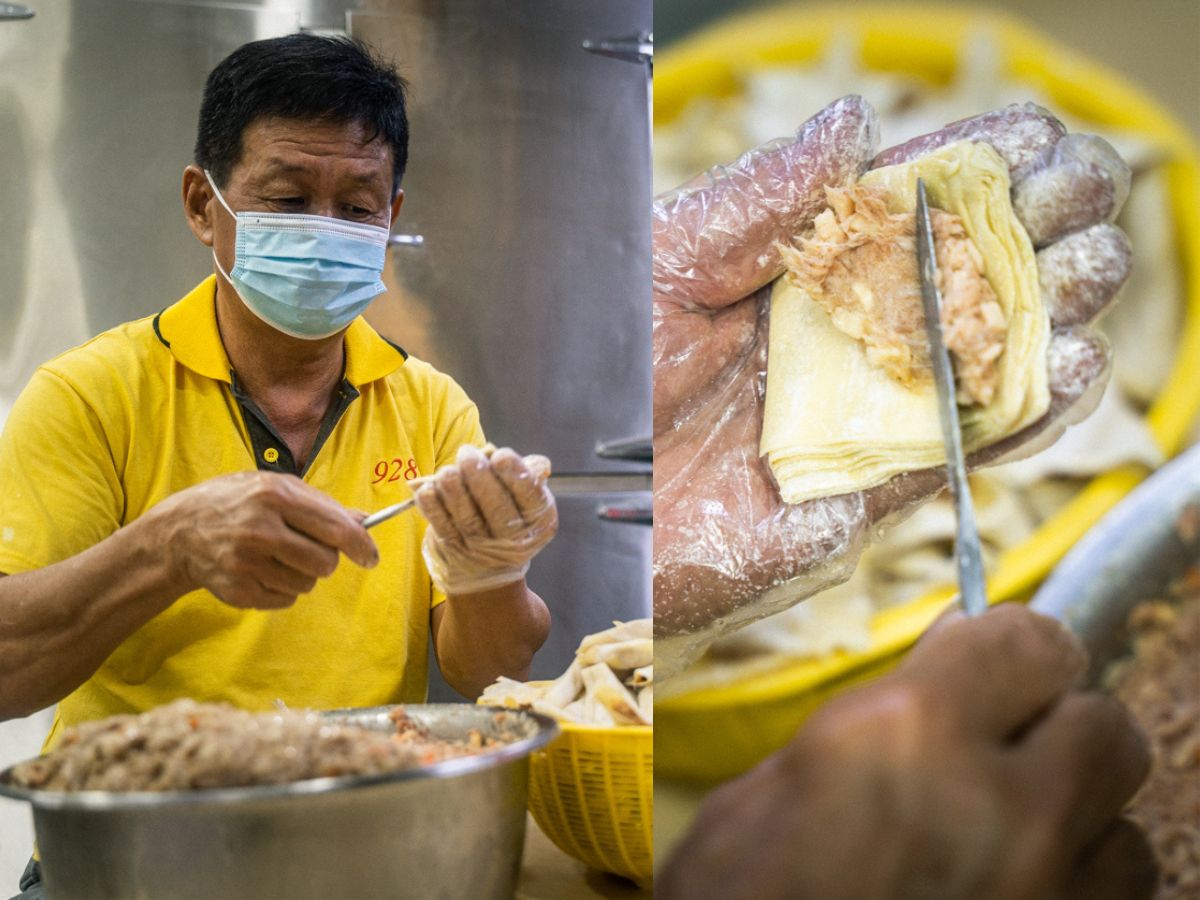 Ngee Fou used to handmake its tofu until recently when its tofu machine stopped working and could not be repaired. These days, it orders them from a supplier. 
The tofu is stuffed with meat or fish, which is derived by painstakingly scraping meat from each fish and turning it into a paste. Once stuffed, they are then fried to crispy perfection.
By 9am, a slew of dishes are ready to go. The coffee shop Ngee Fou's in — which also has a noodle stall and a drinks stall — is nondescript but functional.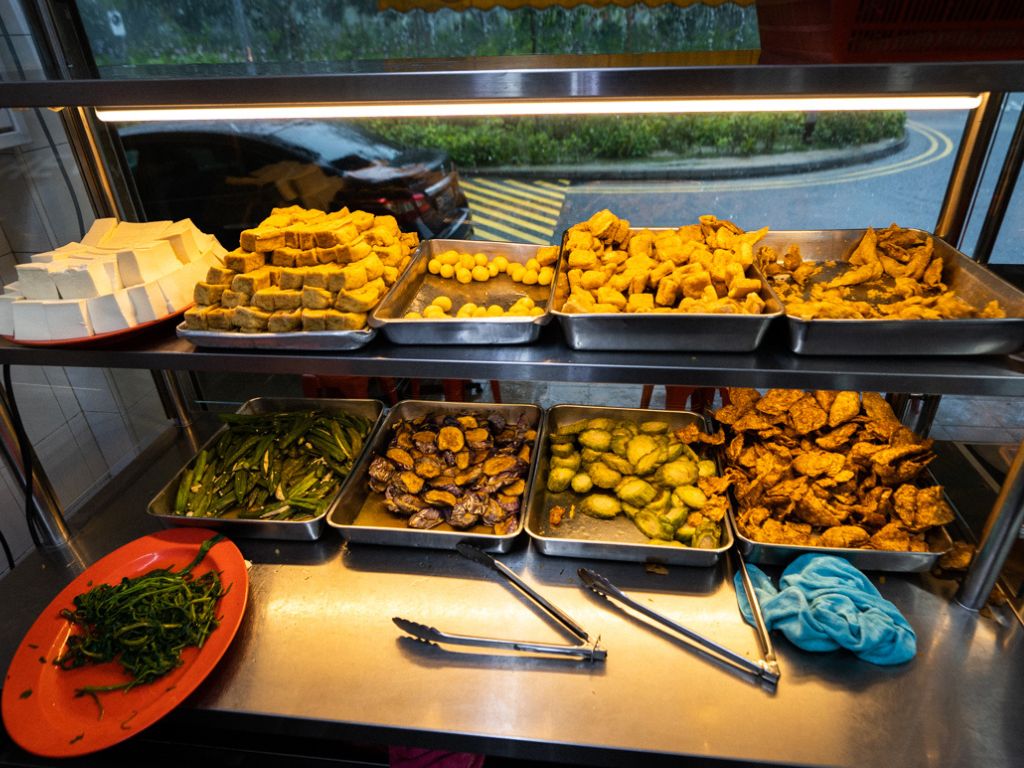 Instead of having diners pick their own ingredients, Ngee Fou mixes and matches them on their behalf, according to the party size. A server heaps ingredients, such as fried tofu, fishballs, fried beancurd skin, stuffed bittergourd, quail eggs and kang kong, onto a plate before drenching these in a thick gravy.
The order is served with bowls of warm rice and saucers of chilli and sweet sauce.
Elaine Pang, 31, who also manages the drinks stall and helps with other areas when the stall gets busy, manages Ngee Fou's administrative matters. Her brother, who doesn't wish to be named, works there as well.
Both of them learnt the ropes from their father and other relatives. Their father, who wanted to be known only as Mr Pang, 60, is one of four siblings who took over the stall from their parents.
52-year history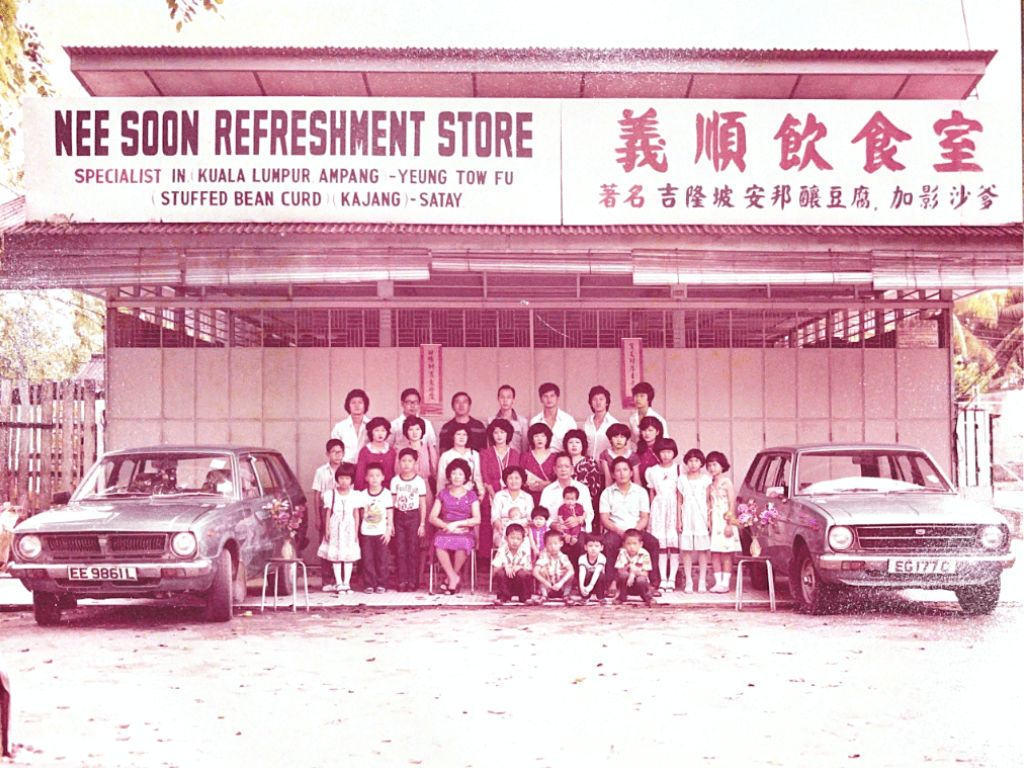 928 Ngee Fou Hakka (Ampang) Yong Tou Fou was established in July 1971, when Pang's grandparents took over the business from a family friend who decided to stop because his wife had passed away. 
The original shop used to be a standalone store before the area was developed into the present line of shophouses and housing. Pang's grandparents ran it together, but their 11 children took turns to help with various tasks.
After Pang's grandfather died in 1994, her grandmother ran it on her own until sometime in the 2000s, when four of her children — including Pang's father — took over.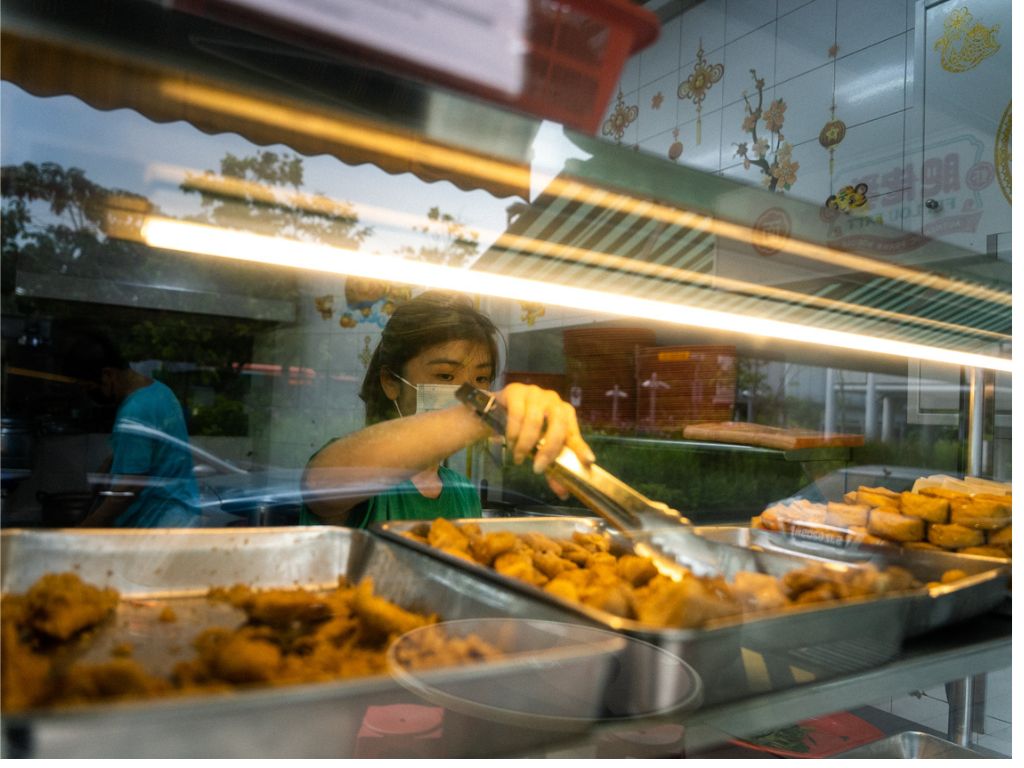 Pang's generation, too, grew up helping out at the store, which has seen several iterations. It moved a few times but always remained in the same area. Its current site is its fourth, and family members who work there live on the second storey.
Even as decades passed, the Pangs remained steadfast in their conviction of serving the same plate of food — year after year. 
Asked why, Pang said yong tau foo is an essential part of the Hakka tradition. Not only does it help the family stay connected to their roots, they are also determined to serve comforting dishes that evoke nostalgia and encourage people to keep returning for more.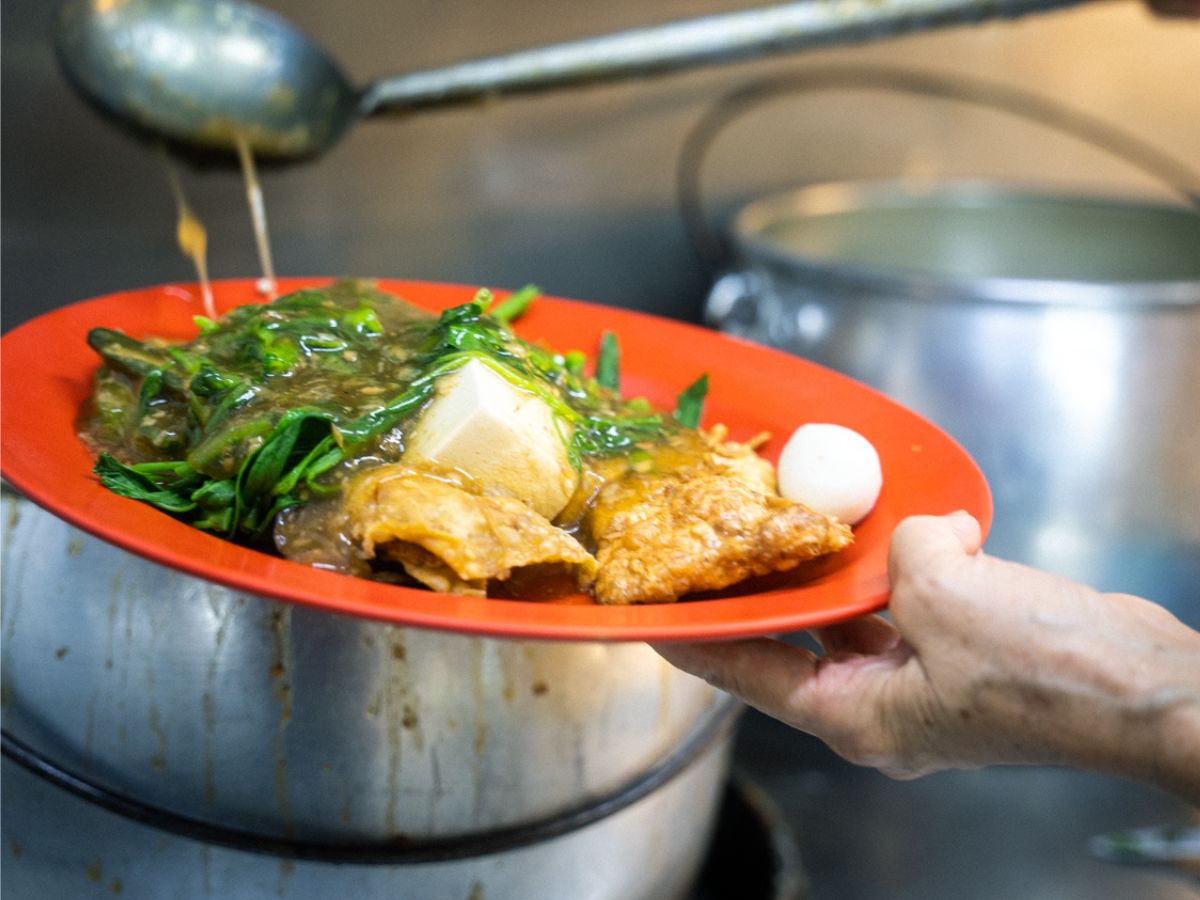 Tackling challenges head-on
Helming a food business has its challenges, including the usual high manpower costs, labour shortages and rising food costs.
As Ngee Fou's handmade ingredients entail a labour-intensive food preparation process, the Pangs feel these challenges most keenly. Their staff are made up of mostly family members as well as some part-timers and close friends.
In the earlier days, Pang's Chinese-educated father, uncles and aunties struggled to serve English-speaking customers. "They were all forced to go for English classes by my grandparents," Pang said.
Other challenges include limited parking space, as Ngee Fou is nestled in an area where there's only a narrow street of parallel spots. The construction of the Thomson-East Coast MRT line also saw road closures and hoarding, which affected business, said Pang.
Thankfully, the opening of Springleaf MRT station in August 2021 and the relaxation of Covid-19 controls in April 2022 have led to a modest increase in footfall, she added.
Regular patrons of that area may notice another stall nearby — Beng Cheng Hakka Yong Tau Fu — selling similar fare.
When asked what the relationship between the two shops was, Pang said one of their aunts started the other stall.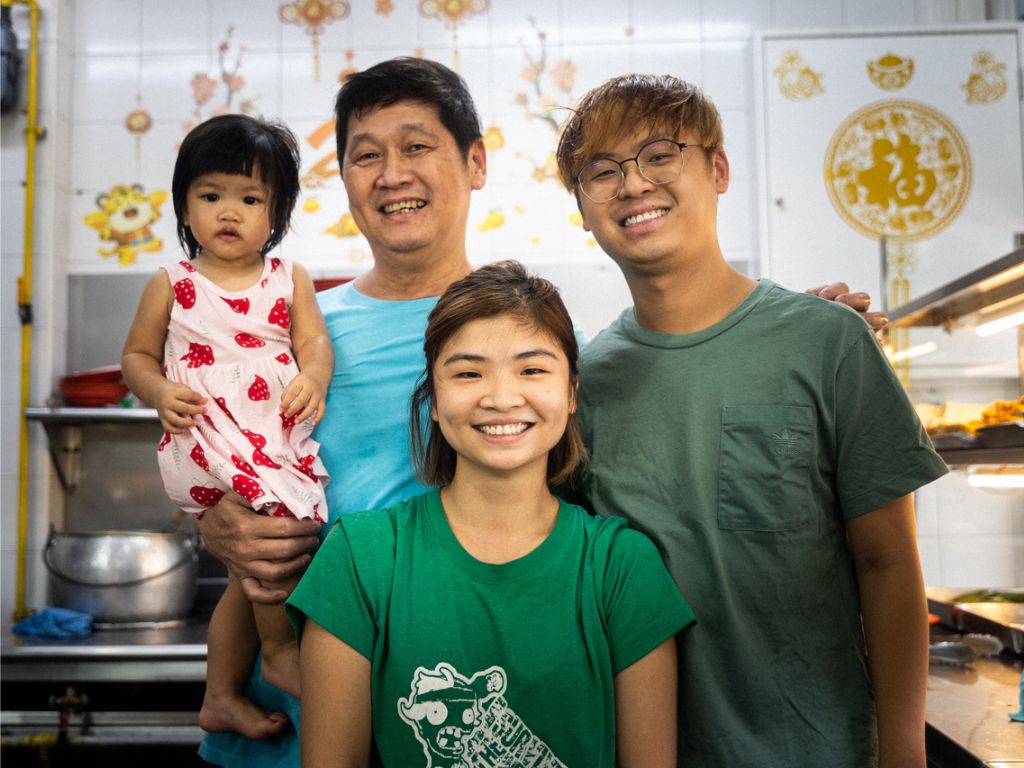 Keeping pace with the times 
Despite the Pangs' devotion to tradition, it's undeniable that they've had to move with the times as the society progresses. The older folks are looking to hand over the business to the next generation, although Pang says there's no clear plan on who will take over.
For now, they've revamped their order and queue management system, and even started accepting PayNow as a payment mode. 
These new processes took a while for the older generation to accept, she acknowledged. 
"Because (the old ways have) worked for them for so many years, (they're) sure it'll continue to work."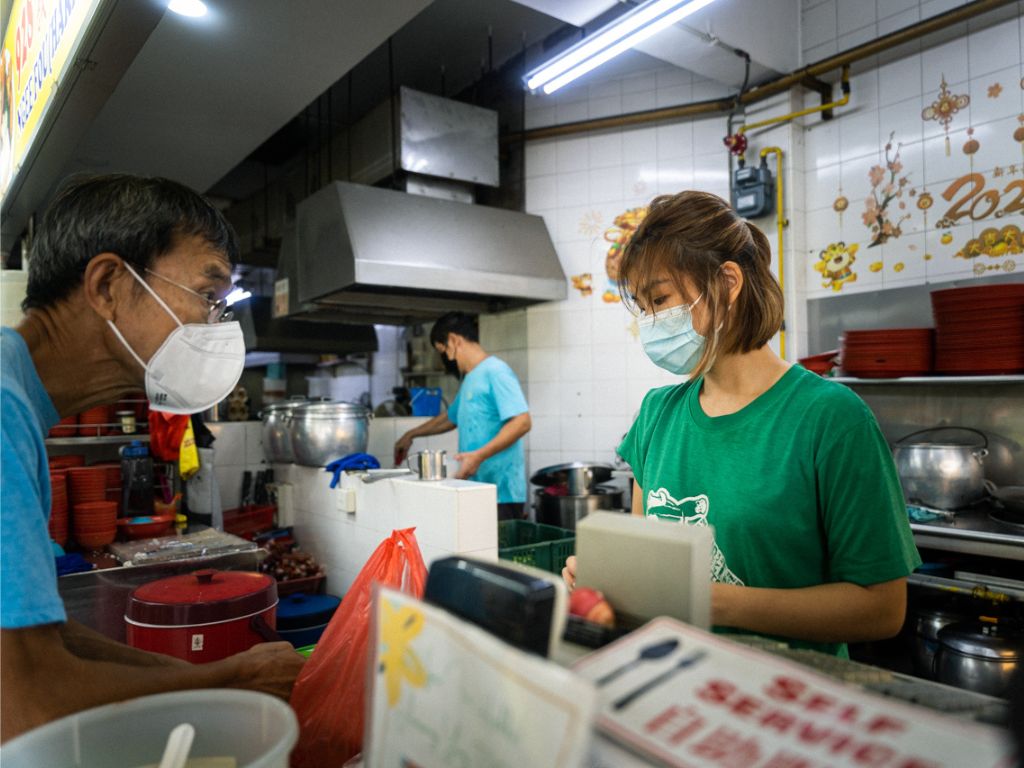 The Pangs also tweaked their recipe recently to suit changing consumer tastes and introduced individual sets to cater to those who prefer not to eat from a communal plate. "It used to be saltier," Pang said.
Some things don't change, however. Ngee Fou prefers working with suppliers it's developed a relationship with for years, as the family feel this is the best way to keep the quality of their food consistent.
Pang added that her relatives are content to let things remain as they are for now and she does not foresee the brand opening more outlets anytime soon.
Describing her relatives, Pang said: "They'll always say: 'You can never finish earning money, so if you've enough to get by, why not just get by peacefully.' That's their motto."
Joy Fang contributed to this article. For more content on family-run food businesses, check out our stories on All Things Hainanese and Nyonya Pok Pok Kay. 
Book a ride to 928 Ngee Fou Hakka (Ampang) Yong Tou Fou.
928 Ngee Fou Hakka (Ampang) Yong Tou Fou
930 Upper Thomson Road
Nearest MRT station: Springleaf
Open: Monday to Saturday (9am to 6.30pm)
930 Upper Thomson Road
Nearest MRT station: Springleaf
Open: Monday to Saturday (9am to 6.30pm)