Chef Gaggan Anand opens first overseas outpost of Ms Maria & Mr Singh in Tanjong Pagar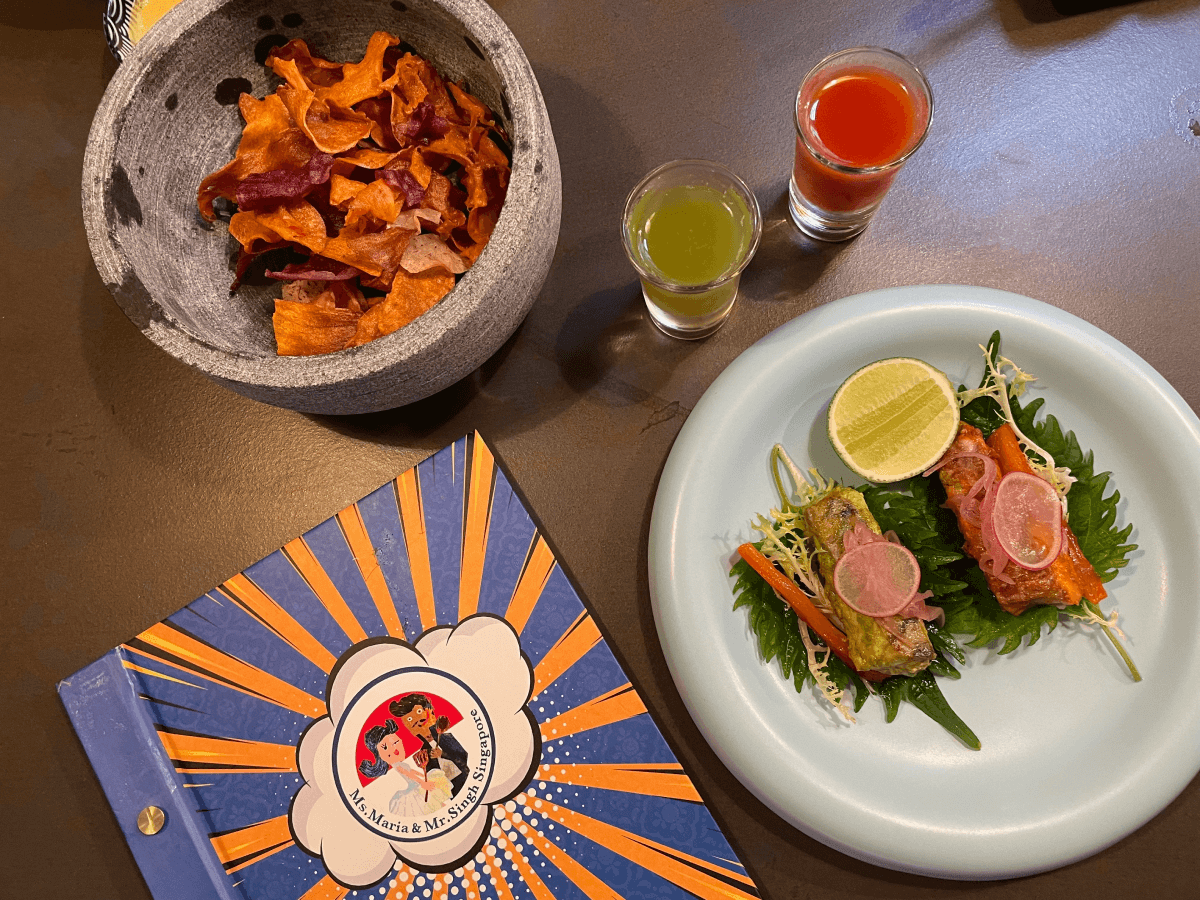 At Ms Maria & Mr Singh, Mexican and Indian cuisine come together in an explosion of bold, innovative flavours and colour.
The restaurant turns conventions on their head, and enjoys doing that, too.
Just look to its menu — a curry dish served cold and raw, a carb-less fish taco, an avocado-rich guaca-chutney dip, and more.
Singaporeans who are familiar with the highways and byways of Bangkok's Sukhumvit will be no stranger to the restaurant's progenitor — lauded chef Gaggan Anand. 
The opinionated chef is famed for his eponymous Bangkok restaurant that debuted on the Asia's 50 Best list in 2021 at No 5, and also took home the Highest New Entry Award.
This is his first permanent outpost in Singapore — he held a recent residency at the Mandala Club earlier this year — and Ms Maria & Mr Singh's inaugural international foray. 
The casual restaurant now occupies the space formerly held by The Proper Concepts' Mezcla bar.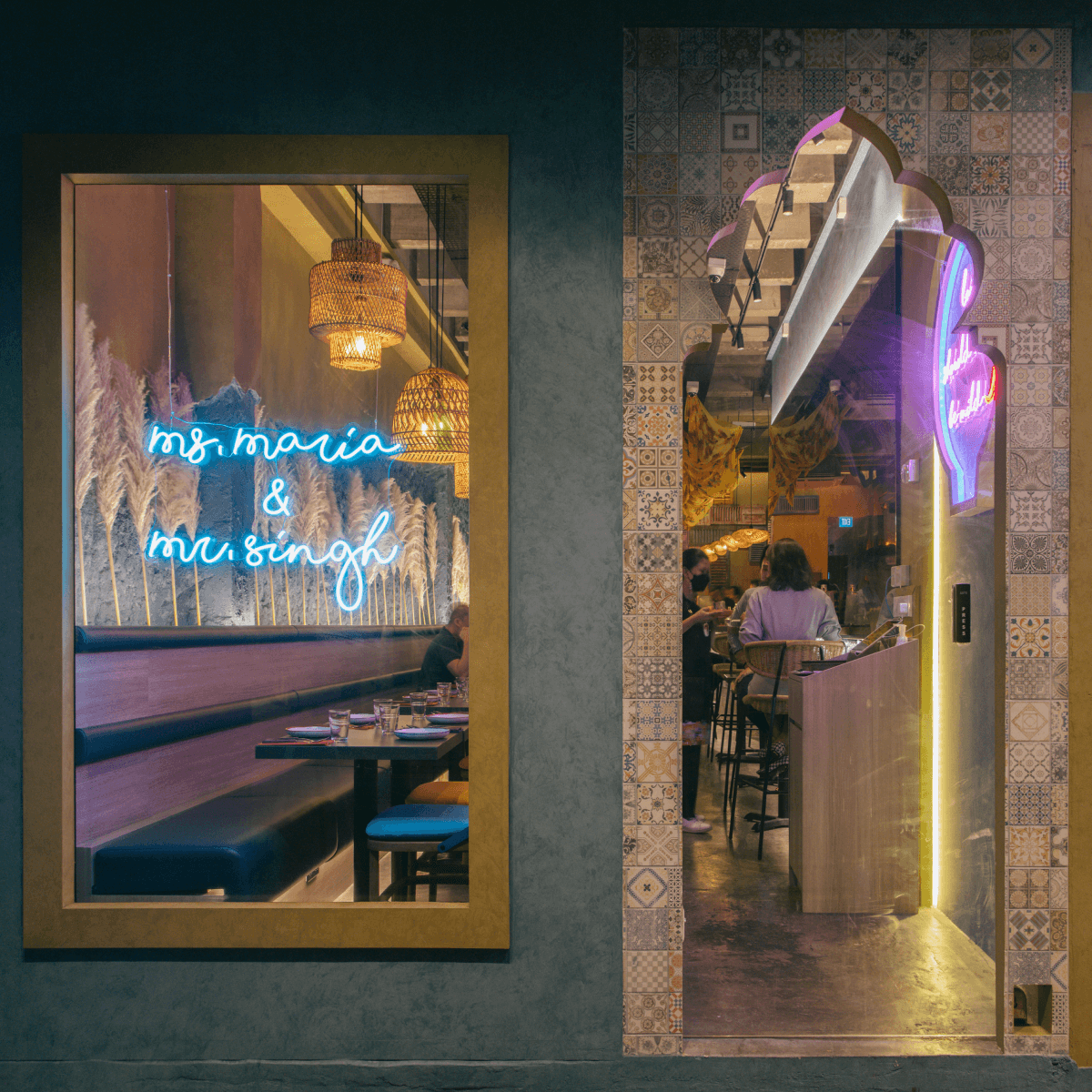 The irreverent, music-loving chef's influences are clearly felt — the menu flows much like a greatest-hits album, with five chapters named after punny pop cultural references.
Nonetheless, tweaks have been made to accommodate Singaporean palates, says Leong Sheen Jet, founder of The Proper Concepts, which collaborated with Gaggan to set Ms Maria & Mr Singh up here.
Prices are kept accessible, while in keeping with the chef's signature dishes and premium ingredients.
The space
Ms Maria & Mr Singh is a marriage of two cultures in more ways than one. The restaurant tells the tale of a fictitious couple — the titular characters — and their cross-cultural love story.
The cosy, 40-seat space represents the duo's residence, and is infused with touches from Ms Maria's home Oaxaca, and Mr Singh's native Jaipur.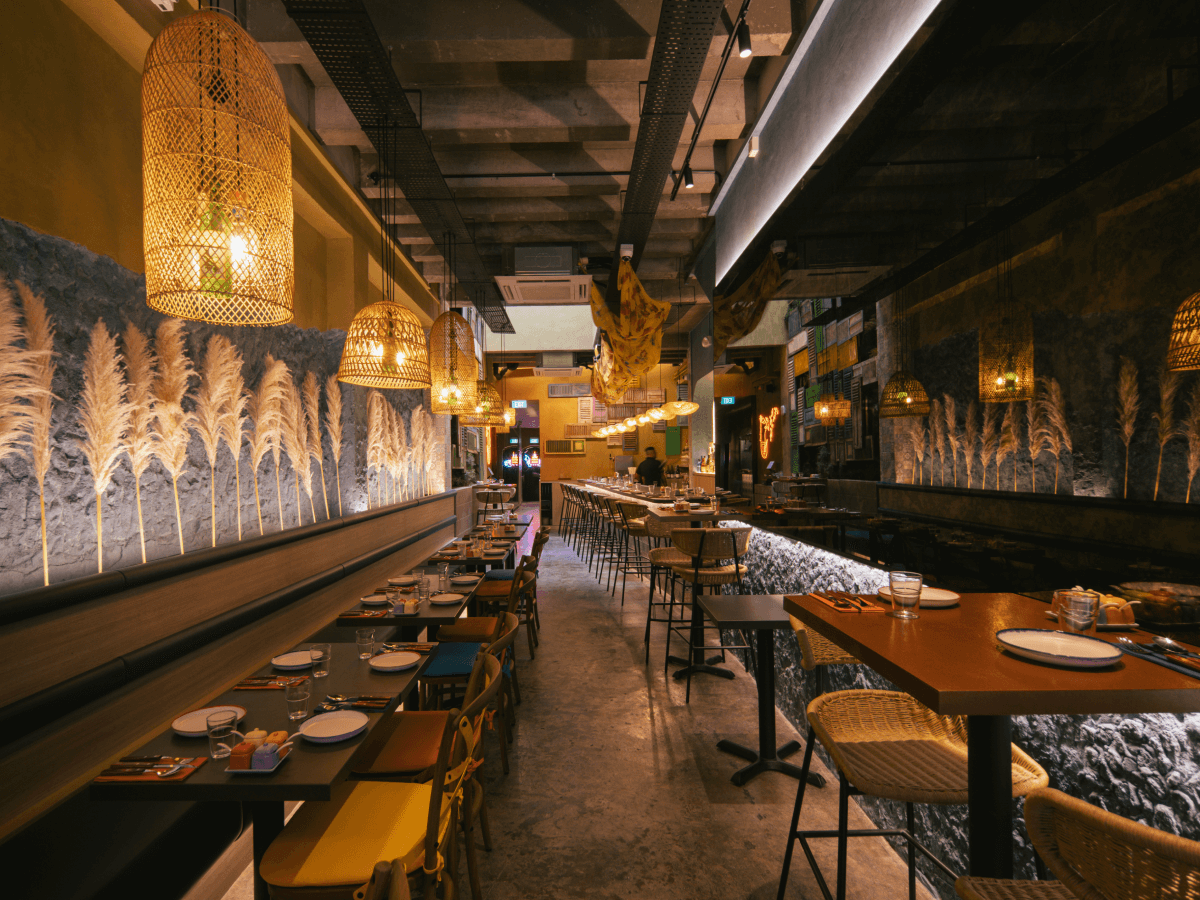 Diners are greeted at the door by taqueria-style neon signage, alongside richly tiled archways, rattan accents and traditional sarees draped over the bar.
It embodies the spirit of "mi casa es su casa" — literally translated into "my home is also your home" — with its warmth, hospitality and family-style seating.
The food
Meals here are largely communal, so bring your friends and be ready to share.
Each table is served a complimentary mixed chips with four dips — pickled mango, chilli cheese sauce, Guacachutney and pickled baby corn — to whet the appetite. These are highly addictive, but we'd advise reining it in for now.
To start the meal, we recommend the cold curry ceviche (S$20) — cured Hokkaido scallops in a leche de tigre (Tiger's milk) marinade, laced with the aforementioned Guacachutney.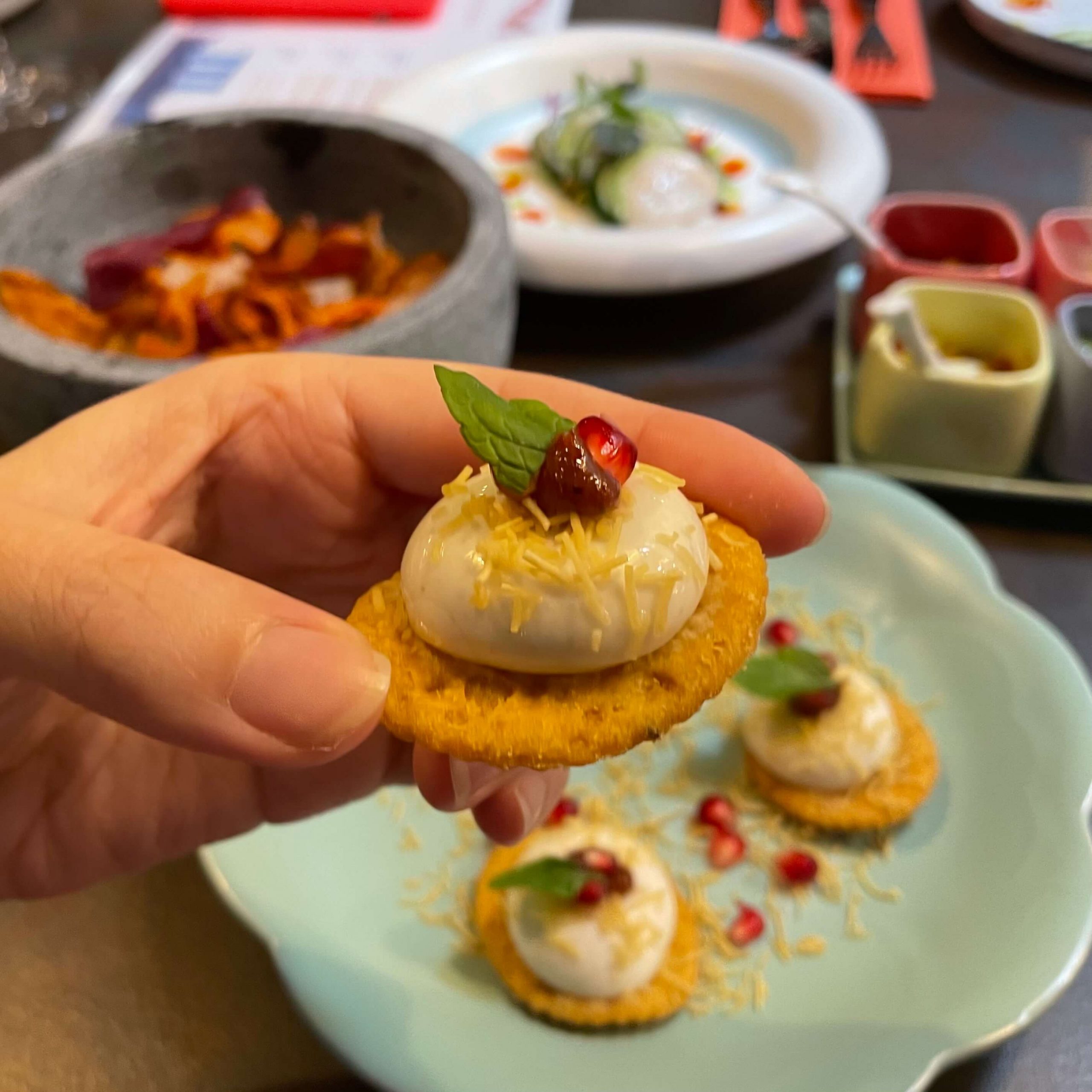 We also loved the Papdi Chaat (S$18 for four pieces), which sees Gaggan drawing on one of his extant signatures, the Yogurt Explosion — a chaat masala and yoghurt sphere. Here, the wobbly, thumb-sized sphere is nestled atop a disc of fried puri (unleavened flatbread) and paired with various chutneys and a liberal sprinkling of sev (a crunchy chickpea noodle snack).
One of the headliners here is the Maria Singh Fish Tacos (S$18 for two pieces), comprising a barramundi fillet slice and a delicate layer of perilla leaf. Each taco — done in a different marinade — represents one half of the duo and their favourite ingredients. 
The Ms Maria & Mr Singh Shots (S$18), specially designed boozy companions for each taco, are an integral part of the dish. Mr Singh's Shot is a riff on a Bloody Mary, with gin and Gaggan's own blend of chaat masala thrown into the mix, while Ms Maria's Shot features tequila, verdita, honey and lime.
Gaggan fans will be pleased to know that his iconic Gaggan crab curry (S$32) is a mainstay on the menu, complete with sweet, glorious chunks of crabmeat. It matches up well with the chicken tikka masala (S$18), which is not to be missed either.
Have these with the Surf & Turf biryani (S$28), with generous slices of beef tongue and seasonal seafood, or the equally excellent meatless version with morel mushrooms (S$28).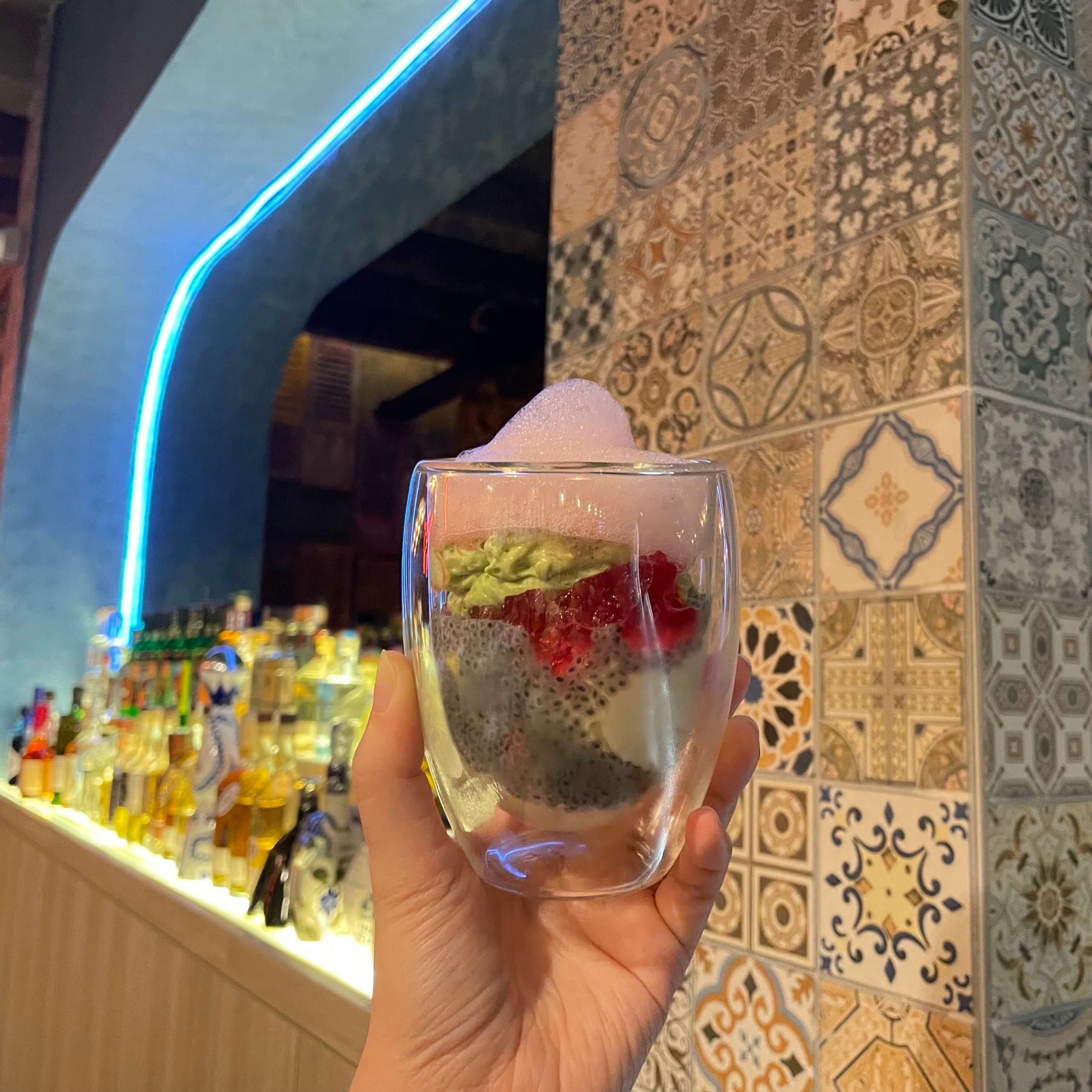 Finish the meal with a classic Gaggan dessert, the Mango Yuzu Snowball (S$24), and a specially crafted tipple from the restaurant's carefully curated beverage list (S$22).
HungryGoWhere understands the restaurant is fully booked until November, with limited slots in December and January.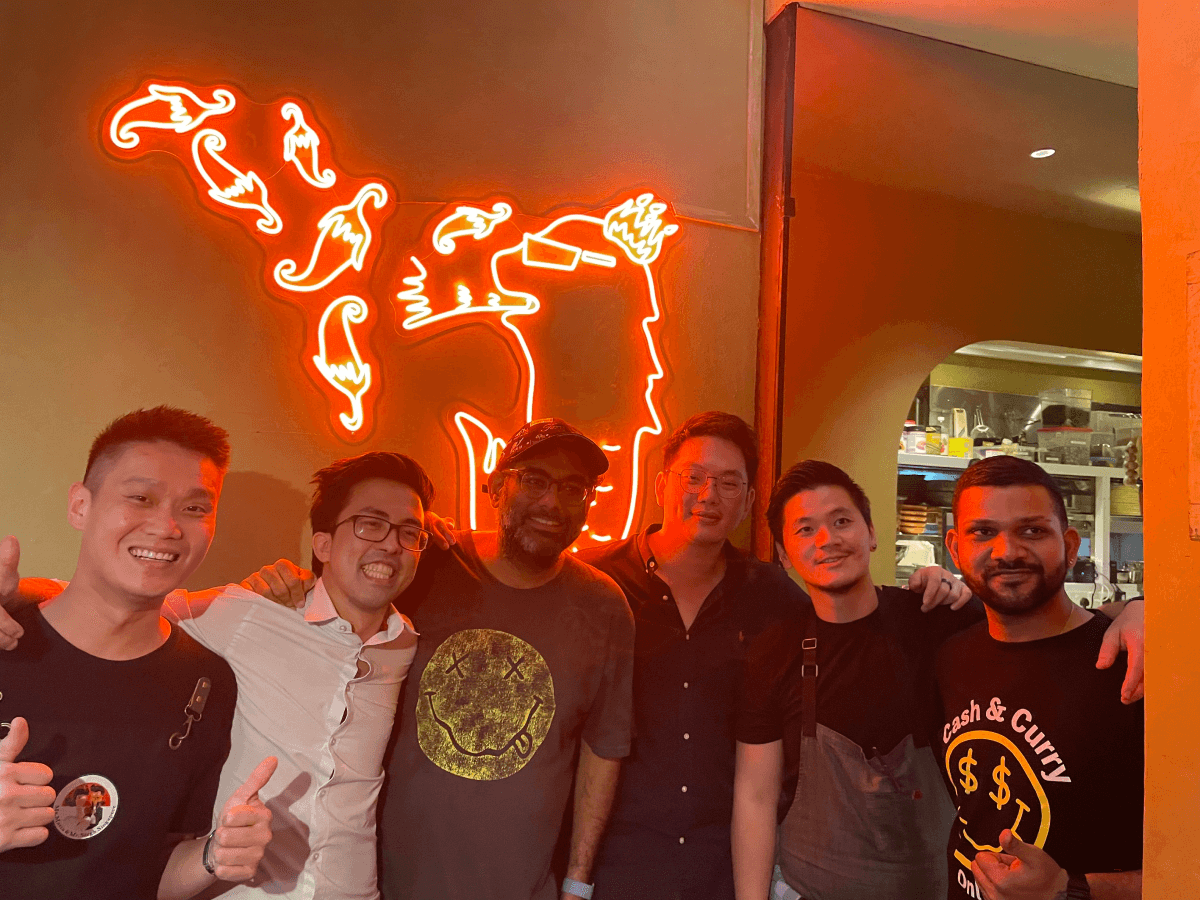 Ms Maria & Mr Singh Singapore
43 Craig Road
Nearest MRT station: Tanjong Pagar
Open: Wednesday and Thursday (6pm to 10.30pm), Friday to Sunday (12pm to 3pm, 6pm to 10.30pm)
43 Craig Road
Nearest MRT station: Tanjong Pagar
Open: Wednesday and Thursday (6pm to 10.30pm), Friday to Sunday (12pm to 3pm, 6pm to 10.30pm)