China's Luckin Coffee opens first overseas store in Singapore; first coffee order only 99 cents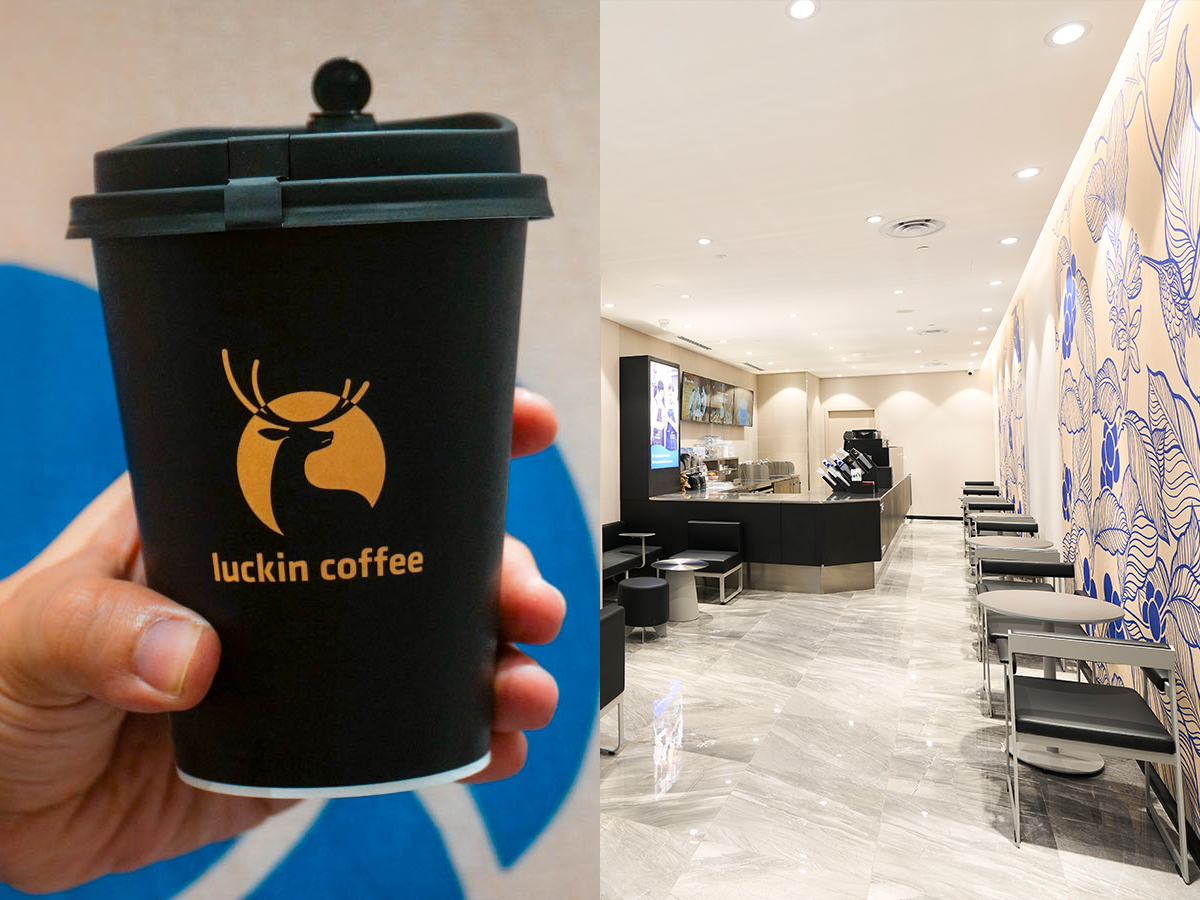 Here's a fun fact for your day: Starbucks isn't the largest coffee chain in China – Luckin Coffee is. 
The chain has more than 8,000 outlets throughout China and continues its rapid expansion by launching its first-ever overseas outpost in Singapore. 
As of March 31, its outlets at Ngee Ann City and Marina Square have opened, with more launches to come this year at Guoco Tower, Aperia and Jewel Changi Airport.
Luckin Coffee aims to provide high-quality coffee at an affordable price. Case in point: Coffees here are capped at S$6.80. 
Offering convenience to its customers is another goal. Its stores are 100% cashierless, which means diners have to download Luckin Coffee's app on the App Store or Google Play. Orders and payment have to be made via the mobile app.
While this eliminates the need to queue and makes transactions more seamless, it might feel a tad troublesome if you aren't a repeat customer.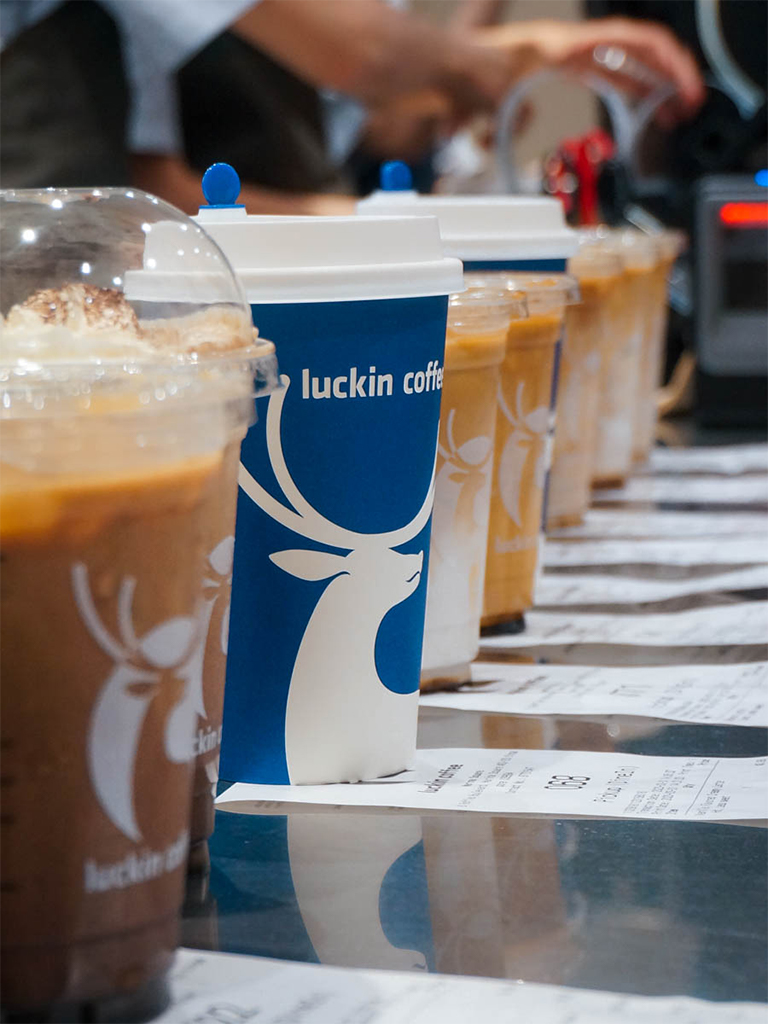 In celebration of its launch, the chain is offering patrons any drink for only 99 cents for their first in-app coffee order. Yes, even the most expensive drink. 
While it is an opening promotion, representatives for Luckin Coffee have said that the deal is ongoing and will apply to all new users, so you don't have to rush down for your drink just yet.
On the menu at Luckin Coffee
With quality Arabica beans sourced from top coffee-producing regions and coffee blends curated by a team of World Barista Championship winners, there'll be high hopes for the coffees served at Luckin Coffee.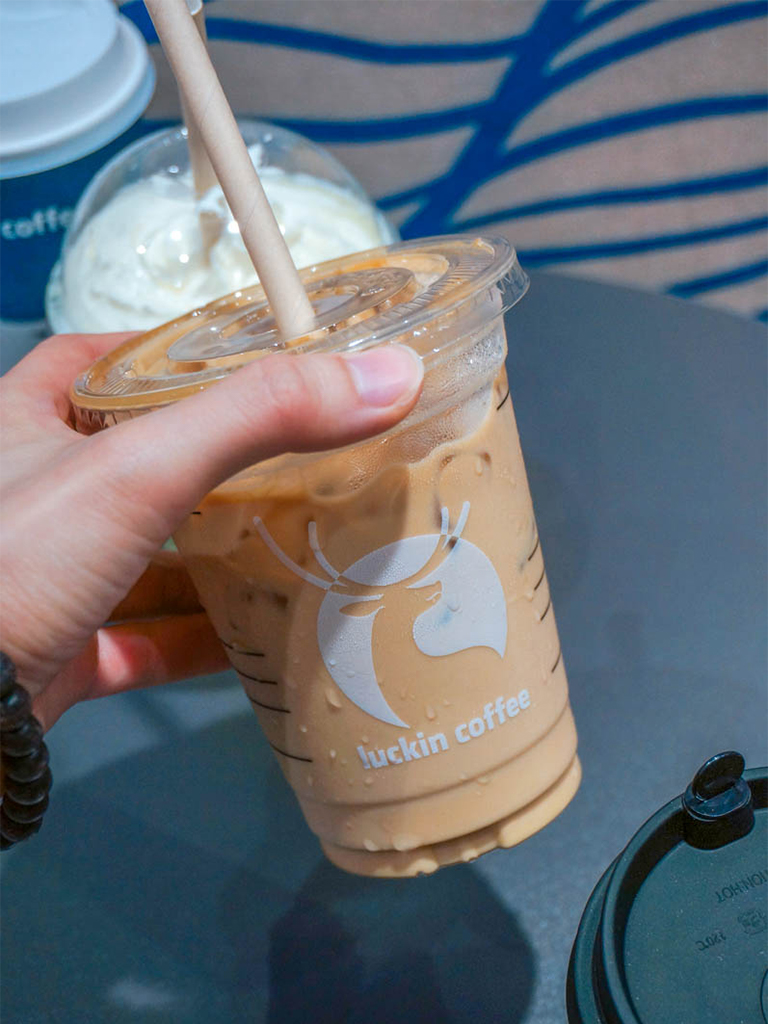 Luckin Coffee's most acclaimed drink is its original creation, the iced coconut latte (S$6.40). It uses cold-pressed raw coconut milk to infuse the nutty, tropical aroma into the coffee drink. 
If you're unsure what to order, this would be the safest bet. Luckin Coffee has sold more than 300 million cups of the drink to date. You can have it at regular sweet, less sweet or no syrup. 
We found the regular sweet to be slightly overpowering, and would opt for no syrup if you prefer a stronger coffee fragrance. 
You can also customise the sweetness level for almost all the drinks ordered at Luckin Coffee. Fascinatingly, even the Americano (from S$4.80) has the option of regular sweet, less sweet, vanilla syrup (extra 50 cents) and no syrup.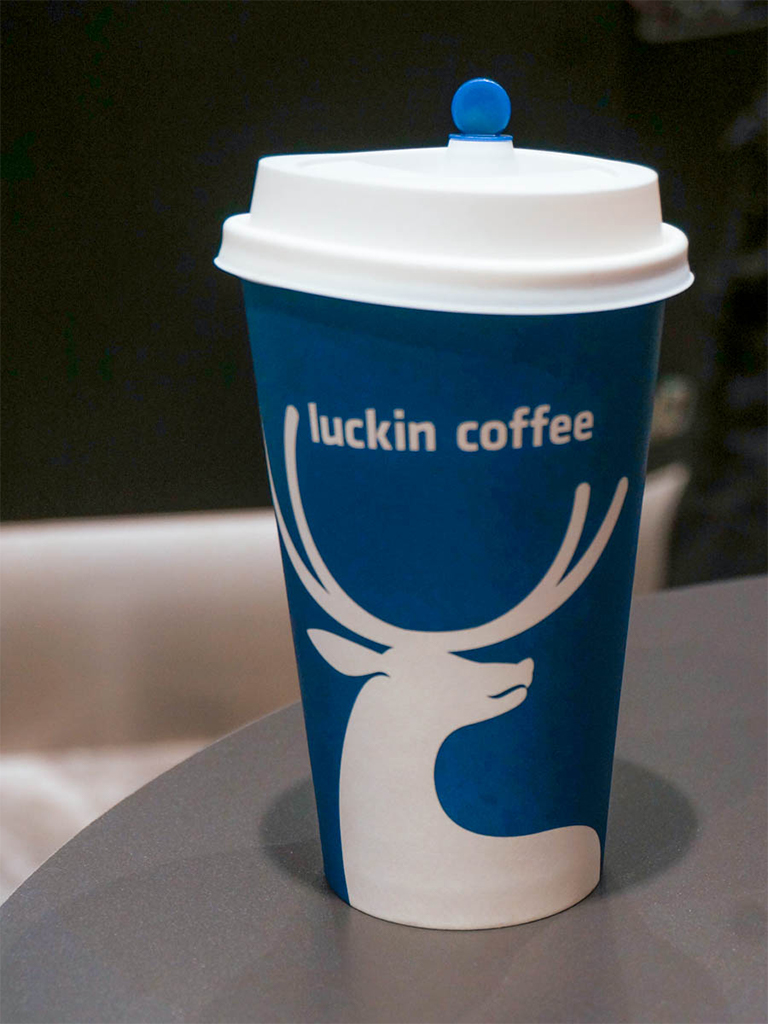 Coffee connoisseurs can enjoy drinks from Luckin Coffee's Single Origin Espresso (SOE) series. It spotlights two varieties from different parts of Ethiopia: Yirgacheffe and Hambella. 
The former is naturally processed and brewed to floral notes with hints of peach and wild berry, while the latter is fully washed with clean flavours of chocolate, peach and floral notes. 
These are available as an Americano, a latte (from S$5.60), a flat white (from S$5.60), a dirty coffee (S$6.80) and a coconut dirty coffee (S$6.80).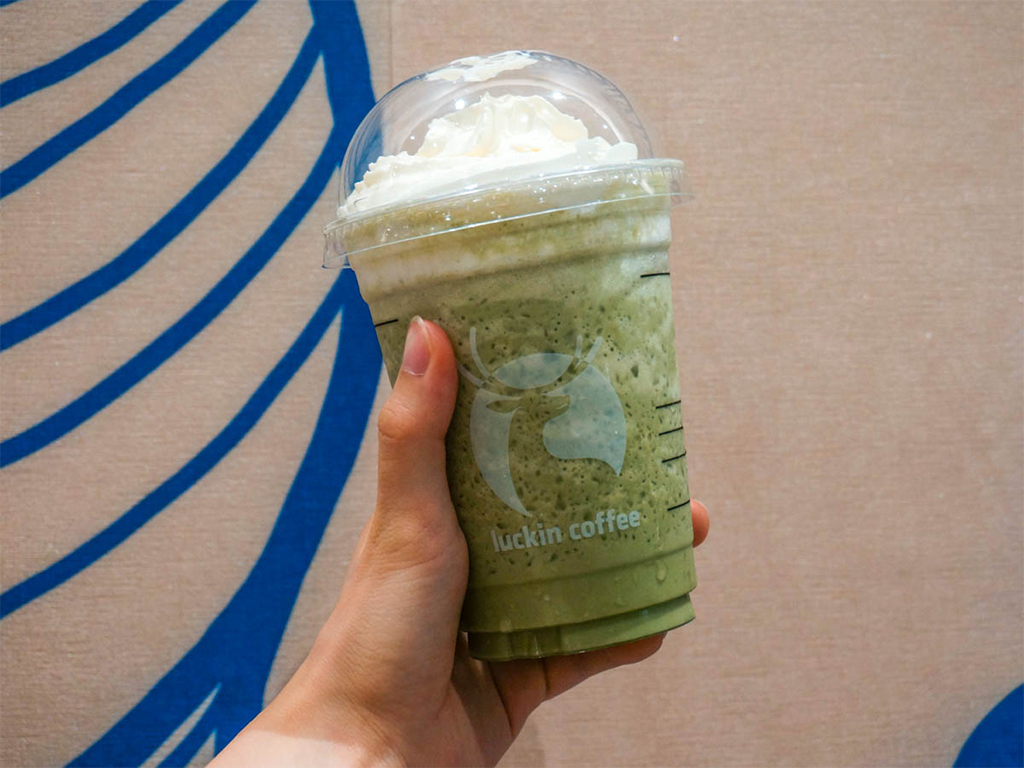 To beat the Singapore heat, try Luckin Coffee's Exfreezo series (from S$6.40) available only at Marina Square for now. It is the brand's version of the ice-blended coffee drink. 
Though there are only four flavours at present — matcha, cappuccino, chocolate and vanilla — Luckin Coffee may be launching limited seasonal flavours in the future. 
Do note that you will not be able to opt for plant-based milks or adjust the sweetness level for your Exfreezo drinks. 
This was a hosted tasting by Luckin Coffee.
For more ideas on what to eat, read our stories on popular stalls that relocated from Golden Mile Complex and where to get kaya toasts.
You can book a ride to Luckin Coffee's stores. 
Marina Square, 02-153, 6 Raffles Boulevard 
Open: Monday to Sunday (8am to 10pm) 
Ngee Ann City, Civic Plaza, 01-K2, 391 Orchard Road 
Open: Monday to Sunday (9am to 9.30pm)
Marina Square, 02-153, 6 Raffles Boulevard 
Open: Monday to Sunday (8am to 10pm) 
Ngee Ann City, Civic Plaza, 01-K2, 391 Orchard Road 
Open: Monday to Sunday (9am to 9.30pm)