Lian Wah Kopitiam at Ang Mo Kio reinvents itself with modern touches, craft beer taps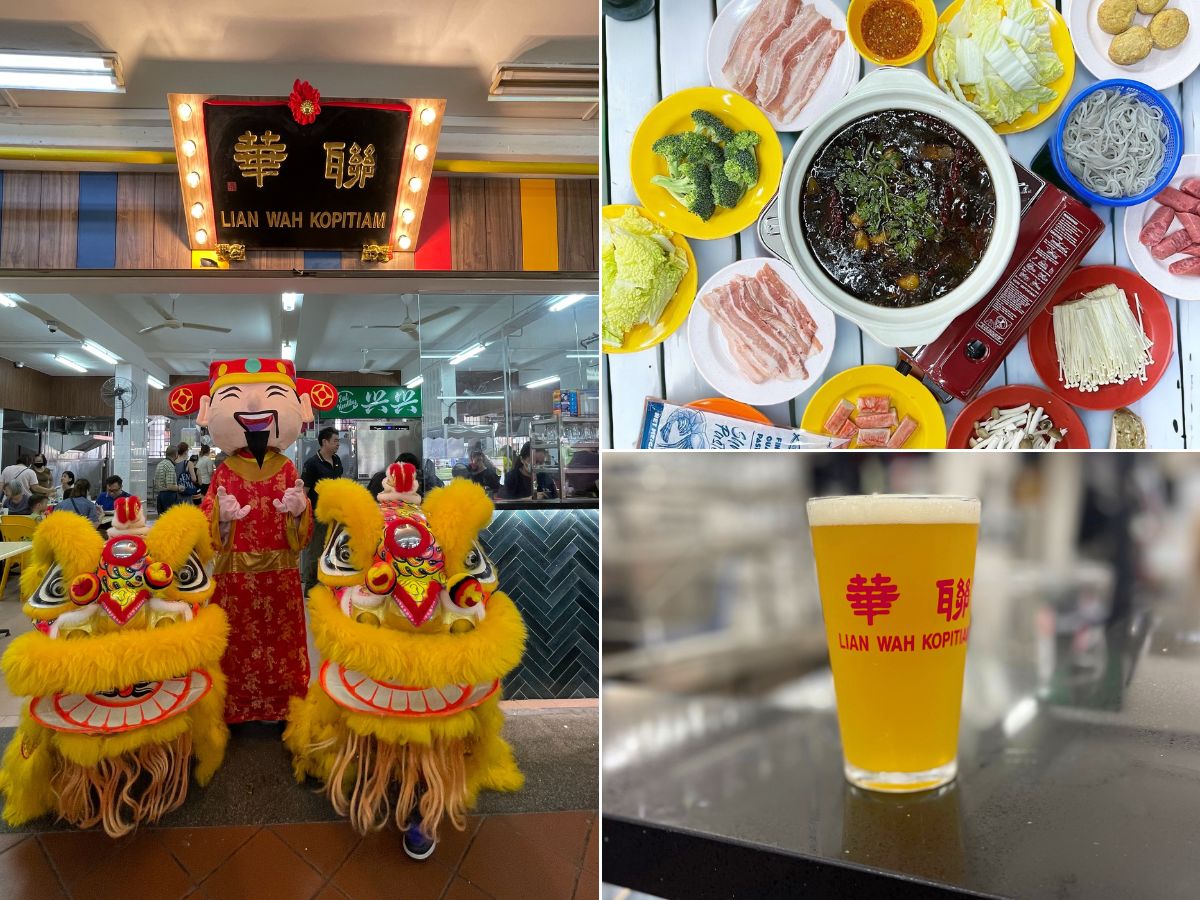 If you're living in Ang Mo Kio, then you'd want to check out Lian Wah Kopitiam, which has recently been revamped with some modern touches.
Kopitiams, also known as coffee shops, are probably one of the most iconic cultural fixtures of Singapore.
Some remain rustic and nostalgic, while others sport a snazzier ambience with vibrant and modern fixtures. 
In the case of Lian Wah Kopitiam at Ang Mo Kio, the 77-year-old brand has managed to find the sweet spot for both styles.
After operating for 45 years at Ang Mo Kio, the coffee shop reopened on May 7 sporting a new look that marries classic kopitiam fixtures, such as plastic chairs and white tiled walls, with some modern touches, including a flashy sign illuminated by light bulbs, brightly coloured tiles and wooden trimmings.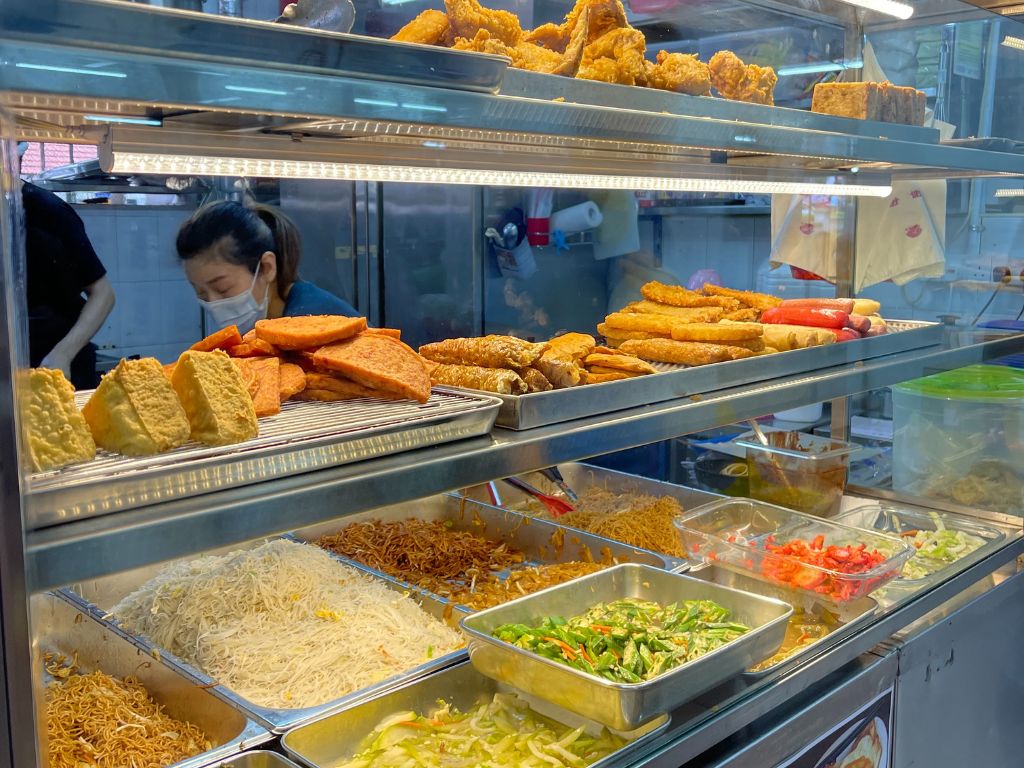 The most interesting addition to the kopitiam is the introduction of craft beer taps. Operated by Get Some, a beer bistro located in Clementi, there will be 10 different brews on tap from local and international breweries.
Beers range from light lager to bold IPA and dark stouts, which means there's a beer to suit every taste and preference. The craft beers will be rotated to ensure there is always something new for diners to try.
To celebrate the coffee shop's opening, Get Some and Lian Wah Kopitiam will be offering a beer promo through the month of May, with beers starting from S$7 a pint.
Besides the thirst-quenching craft beer, the coffee shop also features a myriad of food vendors.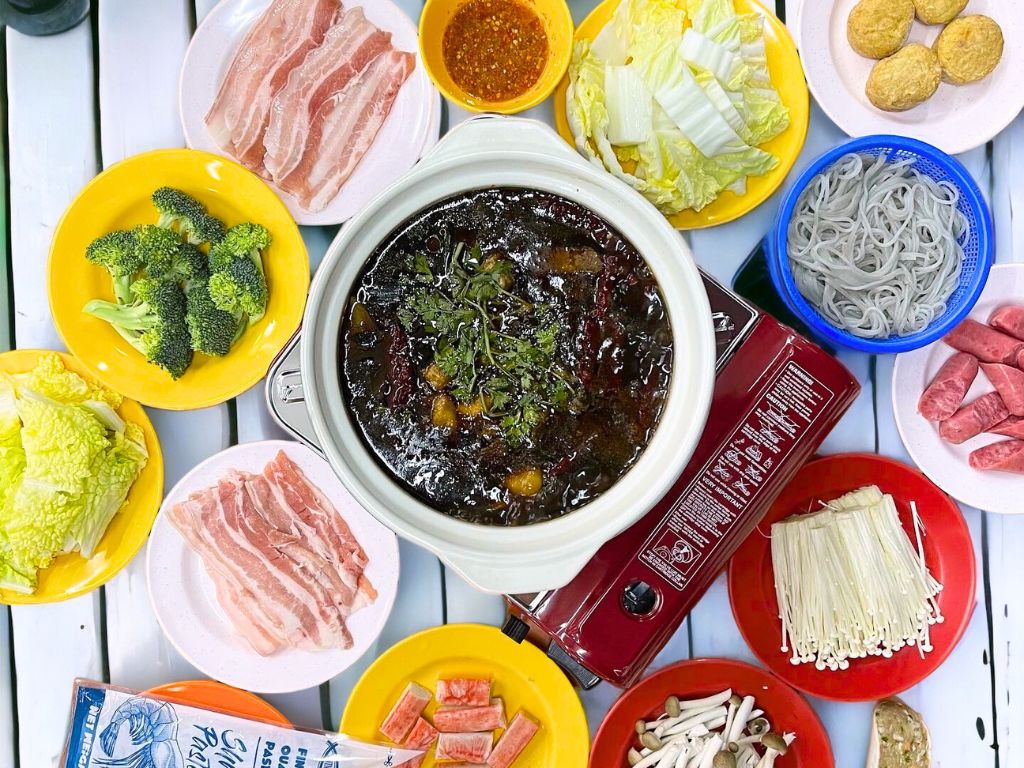 Tuck into classic coffee-shop favourites such as economic bee hoon from 133 Bee Hoon and Nasi Lemak, decadent roast meats from Hong Mon Roasted Delights, and economical rice from Jiawei Mixed Vegetable Rice and Porridge, where customers can scoop out their own porridge. 
Hotpot fans will also want to try out 8889 Chicken Pot, which serves a unique and hearty herbal-style chicken hotpot that uses fresh kampung chicken as the main ingredient.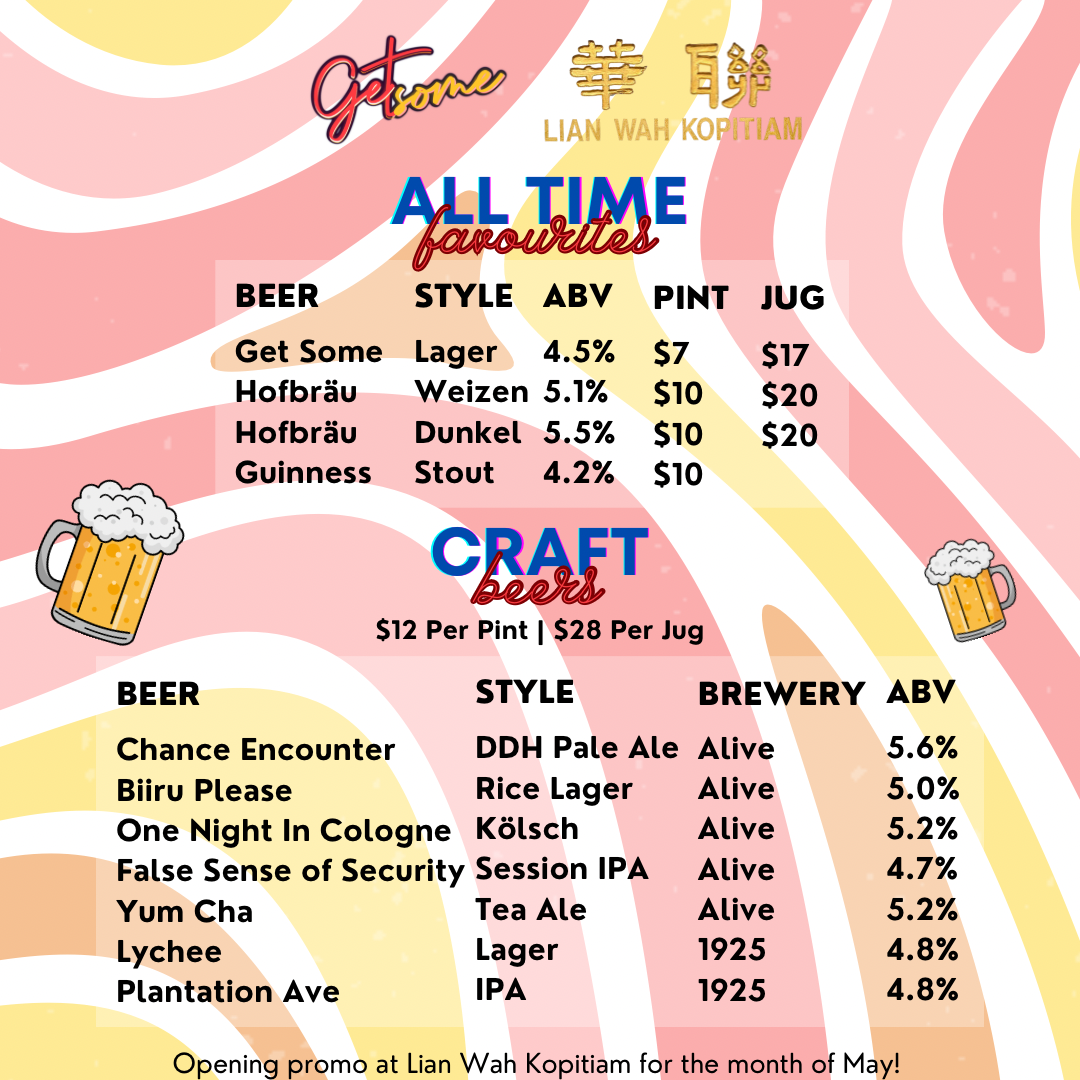 Some established brands have also set up shop at the Ang Mo Kio kopitiam, including Heng Heng Herbal Soup, known for its nourishing broths, and Five Star Dim Sum, which serves affordable, restaurant-quality dim sum. 
Three more tenants are set to join the lineup in June — something for Ang Mo Kio residents to look forward to!
Book a ride to the revamped Lian Wah kopitiam.
133 Ang Mo Kio Avenue 3 
Nearest MRT station: Ang Mo Kio and Mayflower
Open: Monday to Sunday (5am to 10.30pm)
133 Ang Mo Kio Avenue 3 
Nearest MRT station: Ang Mo Kio and Mayflower
Open: Monday to Sunday (5am to 10.30pm)