Grabbing lunch at your desk? Glam it up with these pretty sandwiches from L'Arte Pizza & Focaccia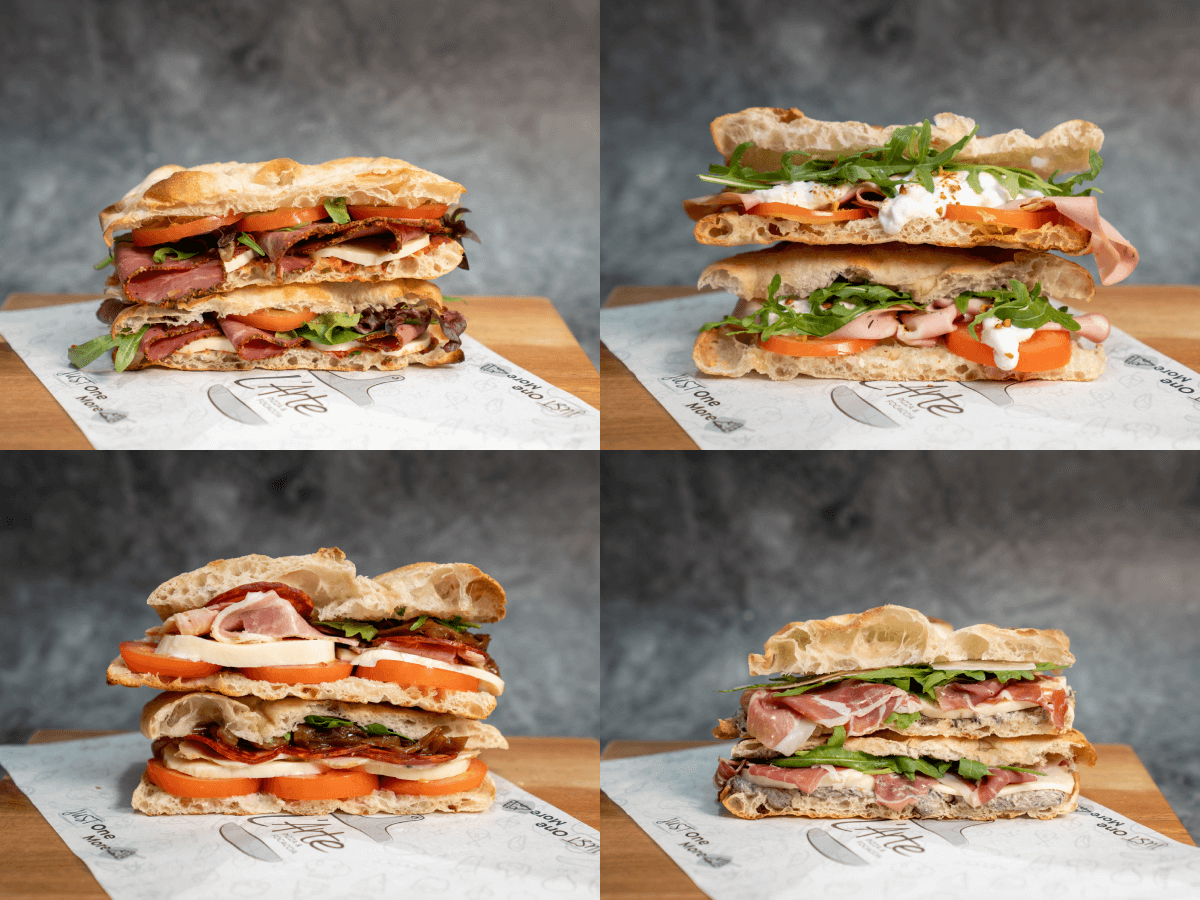 Just because you're grabbing a quick sandwich for lunch doesn't mean it can't be fresh and chock-full of artisanal ingredients.
That's thanks to the latest offerings from L'Arte Pizza & Focaccia.
In case you've missed the news, L'Arte opened in central Tanjong Pagar in April this year as a takeaway counter.
(The eatery is also owned by the folks who run Spanish restaurant Pura Brasa that's located just across the walkway.)
The two restaurants share an al fresco seating area, if you prefer to enjoy your meal sitting down.
L'Arte specialises in authentic handcrafted pizza, so the sandwiches are a recent but welcome addition to its slate of bites. 
The menu runs pricier than usual, but each item does employ premium ingredients, ranging from gourmet cheeses and cold cuts to a special, hand-kneaded dough made with flour imported from Italy.
Highlights
If this is your first outing, be sure to try a slice of its signature pizza romana (Roman-style pizzas). These come in rectangular slices and have a thinner, airier crust than the Neapolitan pizzas that we may be used to seeing.
There are 10 toppings, including classic ones such as margherita (S$6) and burrata cheese (S$9.50), to more elaborate ones such as the decadent Bacon Rado (S$8), a cheese-laden pizza with mozzarella, brie, parmesan and ricotta cheeses.
If you loved the unique texture of the dough, then the new sandwiches have that in spades. At present, there are four making their debut.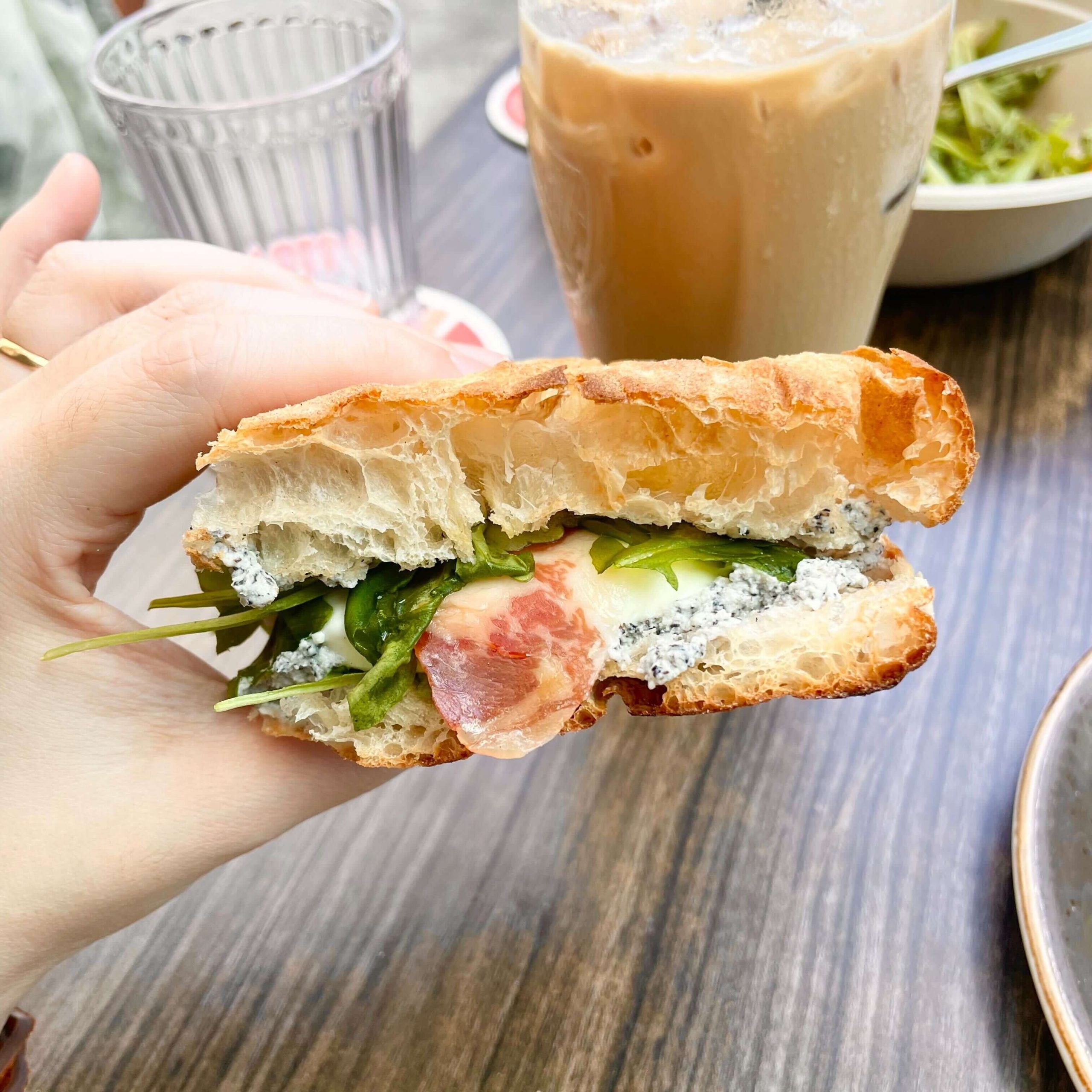 For a lighter meal, choose the Focaccia Mortadela (S$20) with burrata cheese, mortadella (thinly shaved slices of pork sausage or meat), fresh tomatoes and rocket. 
If you prefer something stronger, there's the Focaccia Tartufata (S$22). This flavourful sandwich features a thick coat of truffle cream on its bread base, before being laden with Parma ham and two types of cheeses: Mozzarella and parmesan.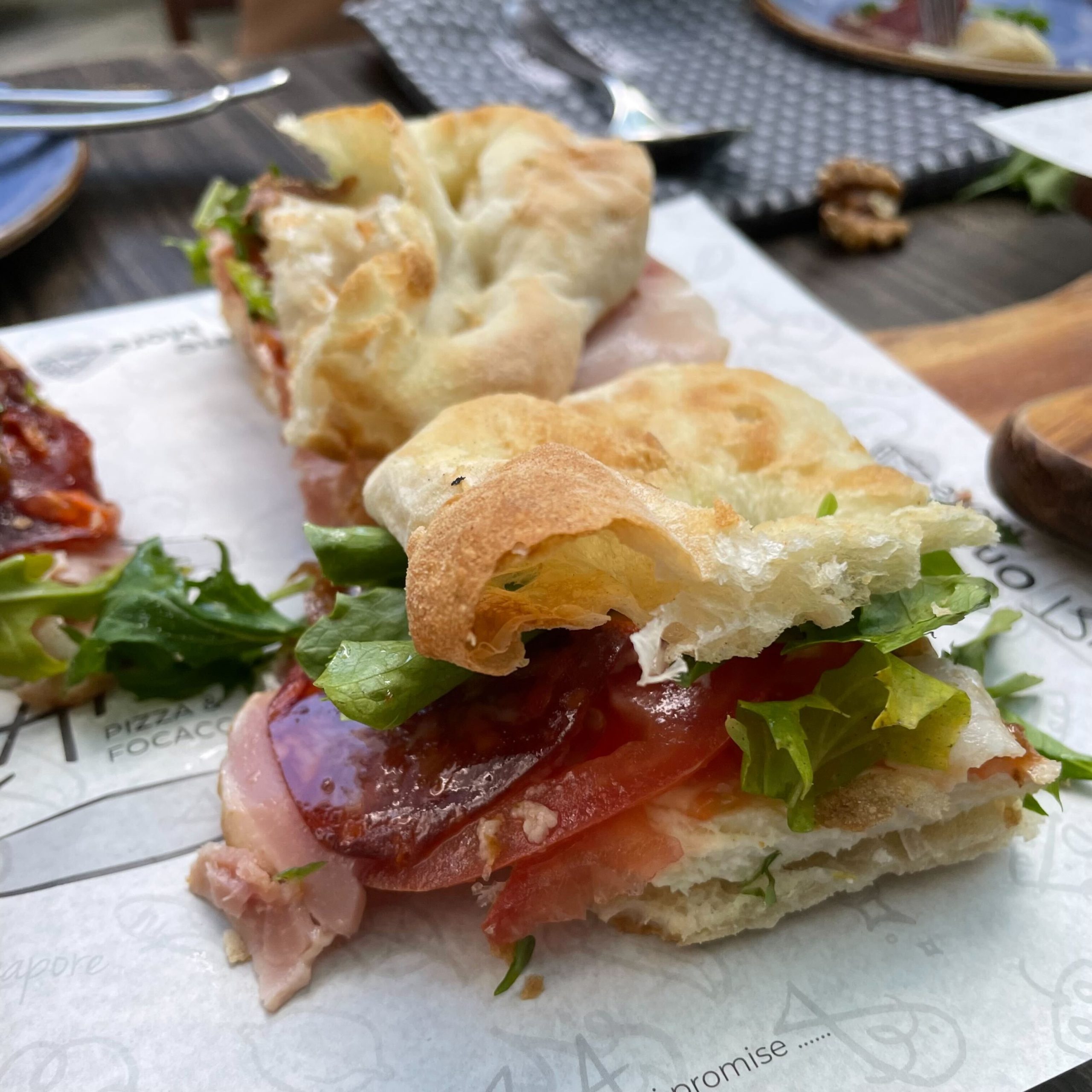 We especially liked the Focaccia Buffulo (S$18) of beef pastrami, basil pesto, baked peppers, and caramelised onions. The textures and flavours married well — the pesto and onions, in particular, gave the sandwich a much-needed lift.
Rounding out the menu is the meaty Focaccia Salami (S$19), with salame piccante (cured salami), porchetta and mozzarella cheese.
The sandwiches, while tasty, proved to be quite a mouthful to eat, however. We recommend plenty of napkins!
Book a ride to L'Arte Pizza & Focaccia.
Guoco Tower, 01-14, 5 Wallich Street
Nearest MRT station: Tanjong Pagar
Opens: Mondays to Saturdays (11am to 8pm)
Guoco Tower, 01-14, 5 Wallich Street
Nearest MRT station: Tanjong Pagar
Opens: Mondays to Saturdays (11am to 8pm)