Prepare yourself — KFC is bringing back the sinful hot devil drumlets and golden durian mochi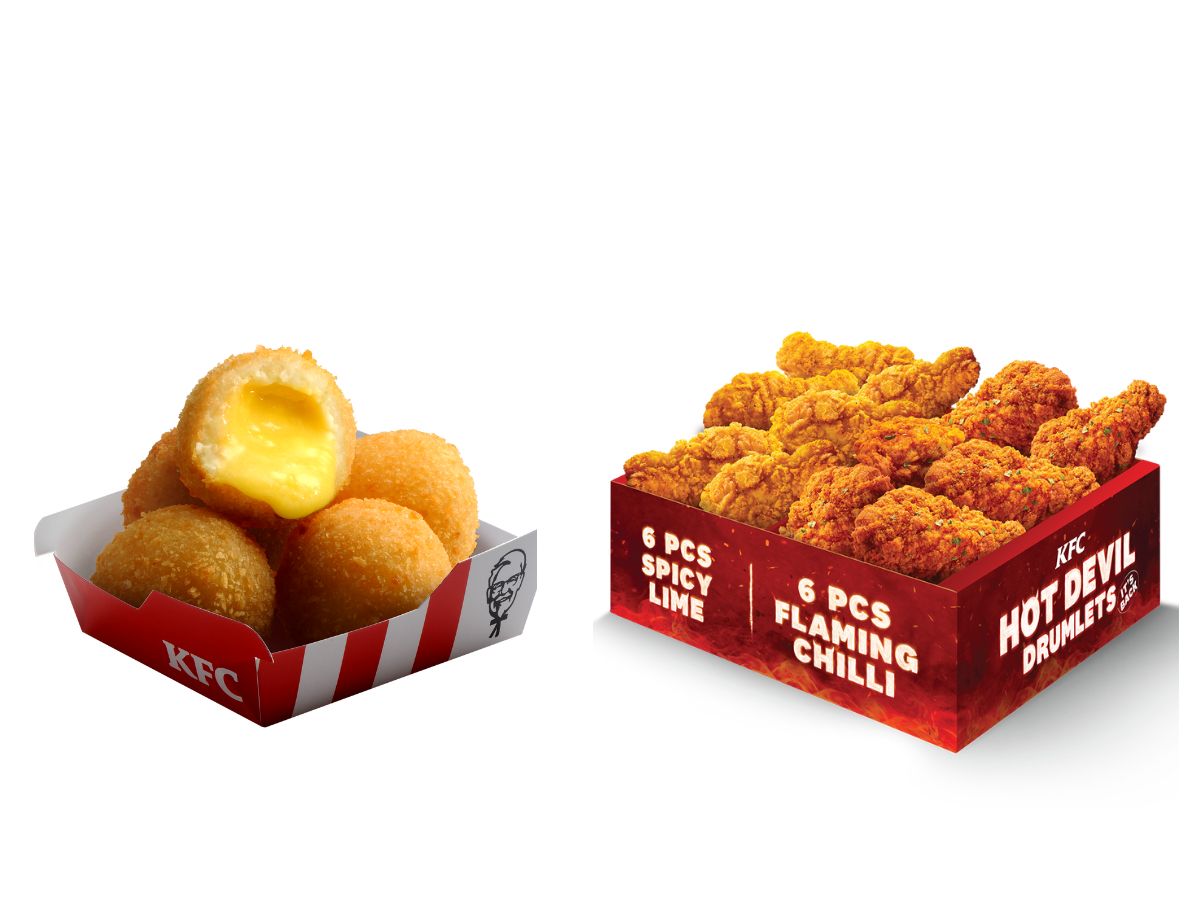 We all know KFC as the fast-food brand that rolls out the craziest specials, such as the mac n' cheese Zingeritos, double down burgers and chizzas — just to name a few.
With such an extensive menu of creative culinary creations to draw from, it's sometimes hard to predict its next move.
Well, the month is about to heat up for KFC fans in Singapore, because the fast-food chain is bringing back its scorchingly spicy hot devil drumlets, available for dine-in or takeaways from March 15 and while stocks last.
The drumlets will be available in two flavours — flaming chilli and spicy lime.
The former would delight spice lovers with a moreish blend of chilli, paprika and pepper spices, while the latter enlivens things with a zesty touch of lime.
You can get these addictive drumlets a la carte, as a set of four pieces (S$5.95 for one flavour), a set of 12 pieces, mixed (S$16.95 with six pieces of each flavour), or as a two-piece add-on (S$2.95 for one flavour, limited only to one set add-on per meal).
Besides the feisty spice bombs, KFC is also reintroducing another classic — the much-missed golden durian mochi. It is back just before the durian season hits Singapore in full force!
Each golden durian mochi comes with a thin and crisp golden-brown exterior that breaks apart to reveal a deluge of molten durian lava filling, made from premium D24 durian.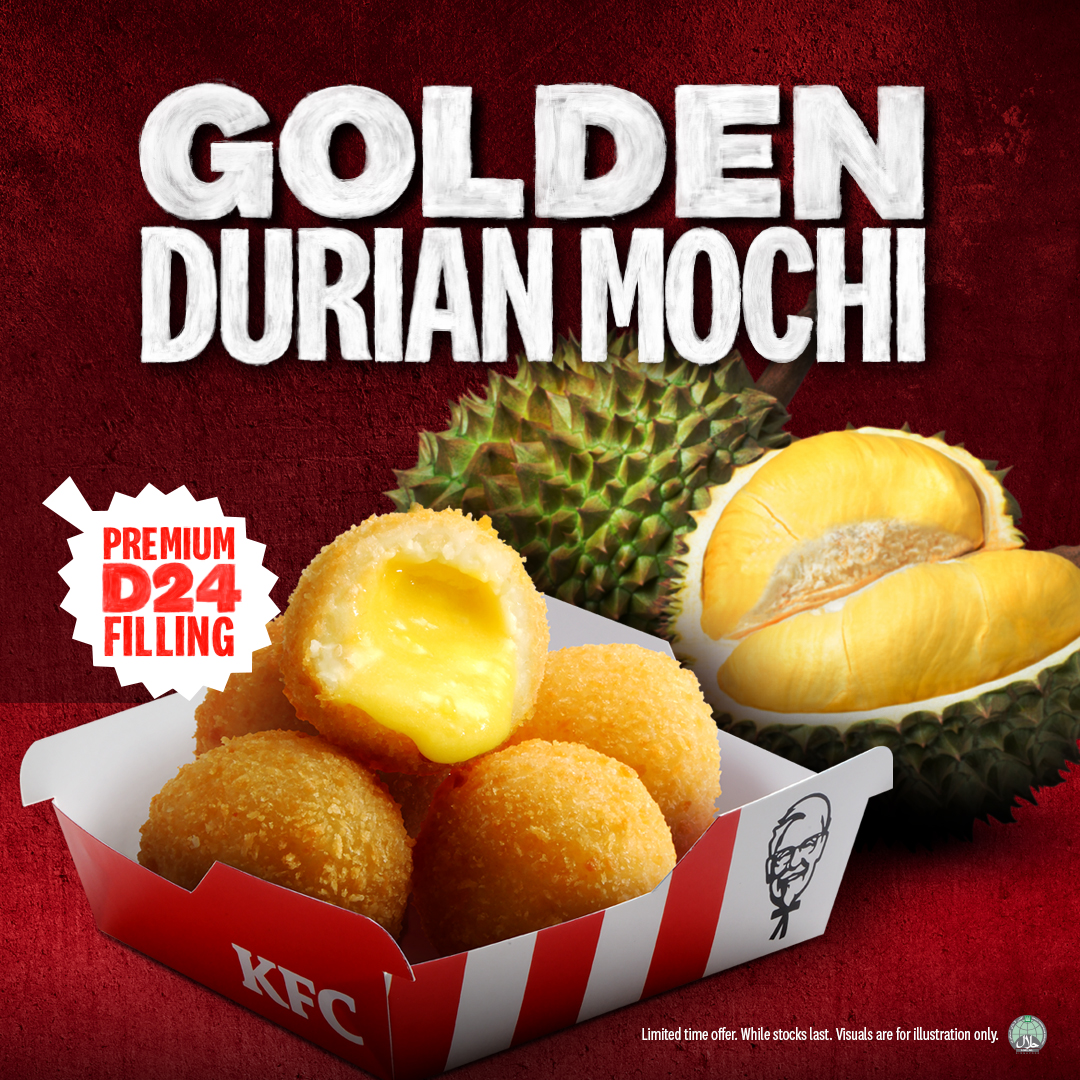 These sinful desserts can be purchased a la carte in sets of five pieces (S$3.95) or 10 pieces (S$7.80) for dine-in or takeaways.
Perfect for durian lovers who want a little treat to nibble on without committing to the entire fruit.
Multiple stores islandwide
Opening hours: Operating hours vary across outlets
Multiple stores islandwide
Opening hours: Operating hours vary across outlets