The Shrooms burger is back on KFC Singapore's menu as part of newly launched lunch deals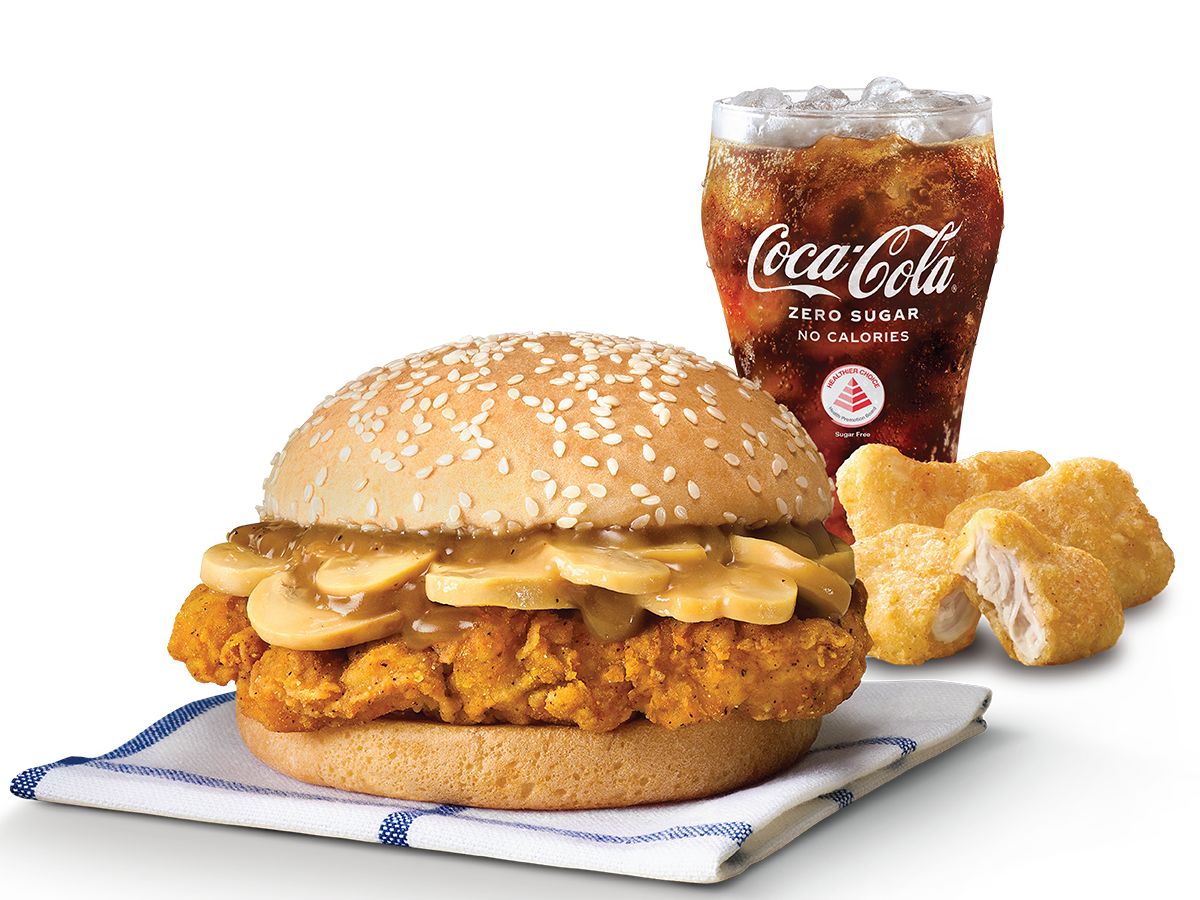 It's a year of returning favourites. We've seen McDonald's Quarter Pounder return to much fanfare; now, another beloved item is back in Singapore — the Shrooms burger from KFC Singapore. 
You heard that right: The popular mushroom-loaded burger is finally returning after it was quietly taken off the menu in June 2021.
If you're wondering what the hype is about, the Shrooms burger is an all-time classic on KFC's menu. It features a succulent slab of chicken drenched in a thick layer of rich gravy and topped with sliced mushrooms.
After a long hiatus, the iconic burger will finally be back as part of a lineup of new KFC lunch deals that launched on Feb 27. 
KFC's new lunch deals (from S$5.95) include three pieces of nuggets and a drink. Do note that the lunch deals — and hence the Shrooms burger — are available only on weekdays from 11am to 4pm, excluding public holidays.
Diners would be able to choose from four options for their lunch: The Shrooms burger meal and BBQ Tenders burger meal if you're in the mood for burgers; or the Original Recipe rice bowl meal and mashed-potato-filled Famous Bowl meal for those who need their dose of carbs.
Here's even better news: To celebrate its return, KFC Singapore will be giving away free Shrooms burger lunch meals on March 1 at four selected outlets.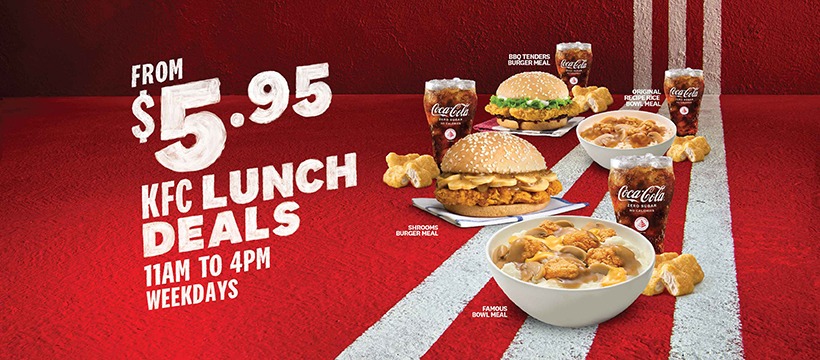 The giveaway will be available from 12pm onwards at its outlets in Kallang Stadium, White Sands, Northpoint City and 888 Woodlands Drive 50.
Diners just have to muster up the courage to utter the magic phrase "I love KFC lunch deals" to counter staff. The enticing promotion will be limited to one per customer with no minimum purchase needed and will be limited to the first 100 customers, while stocks last.
Multiple stores islandwide
Opening hours: Operating hours vary across stores
Multiple stores islandwide
Opening hours: Operating hours vary across stores