The decadent KFC Mac 'N Cheese Zingerito will be back in Singapore from Feb 15, 2023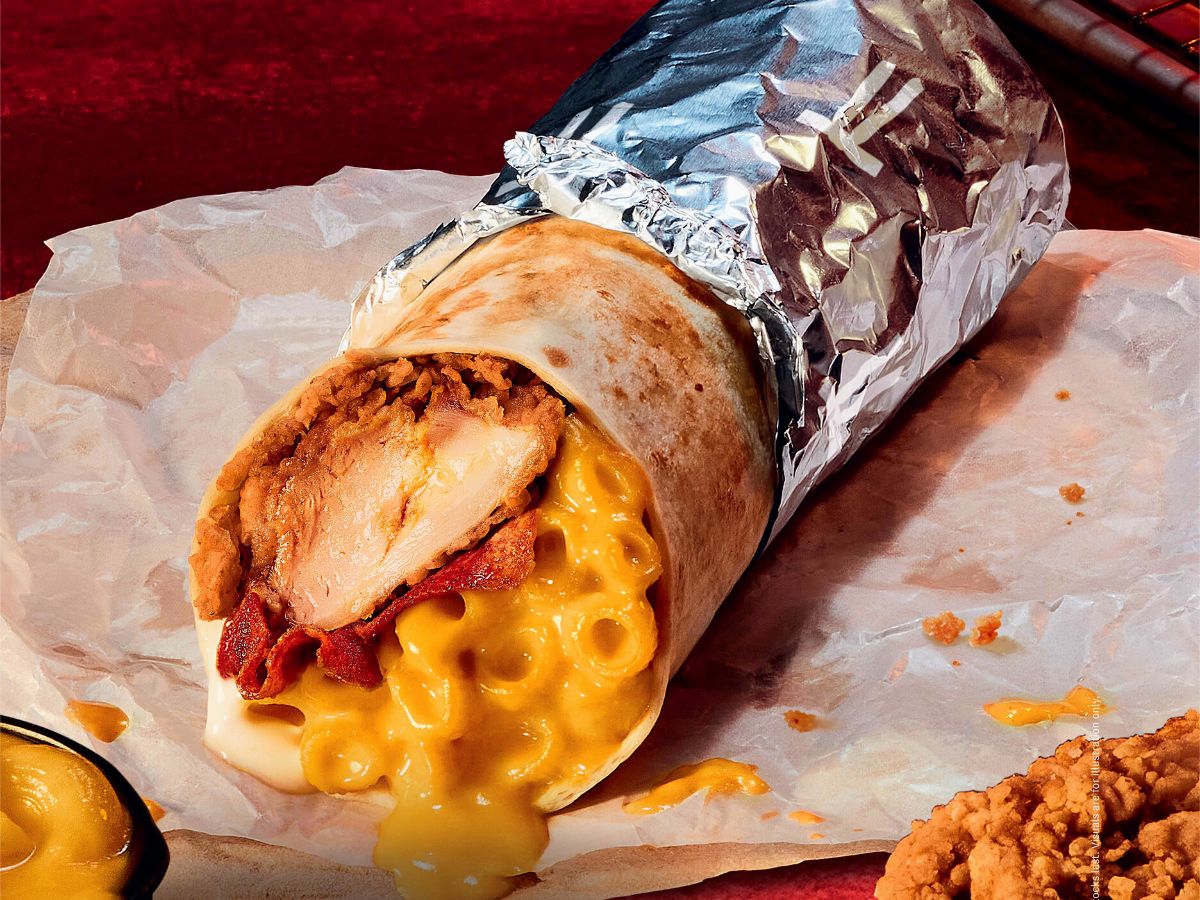 Fans of KFC's decadent Mac 'N Cheese Zingerito, rejoice — the cheesy chicken burrito will be back in stores from Feb 15!
Fans have been eagerly awaiting its return since the indulgent loaded burrito was removed from KFC's menu after its initial launch in March 2021.
The limited-edition menu item is one of a string of quirky novelty specials KFC has grown to be known for in recent years. 
Think chicken popsicles in BBQ cheese and mala flavours and the Flossy Crunch chicken — an addictive offering of crispy fried chicken topped with spicy-sweet chicken floss infused with spicy dried shrimp.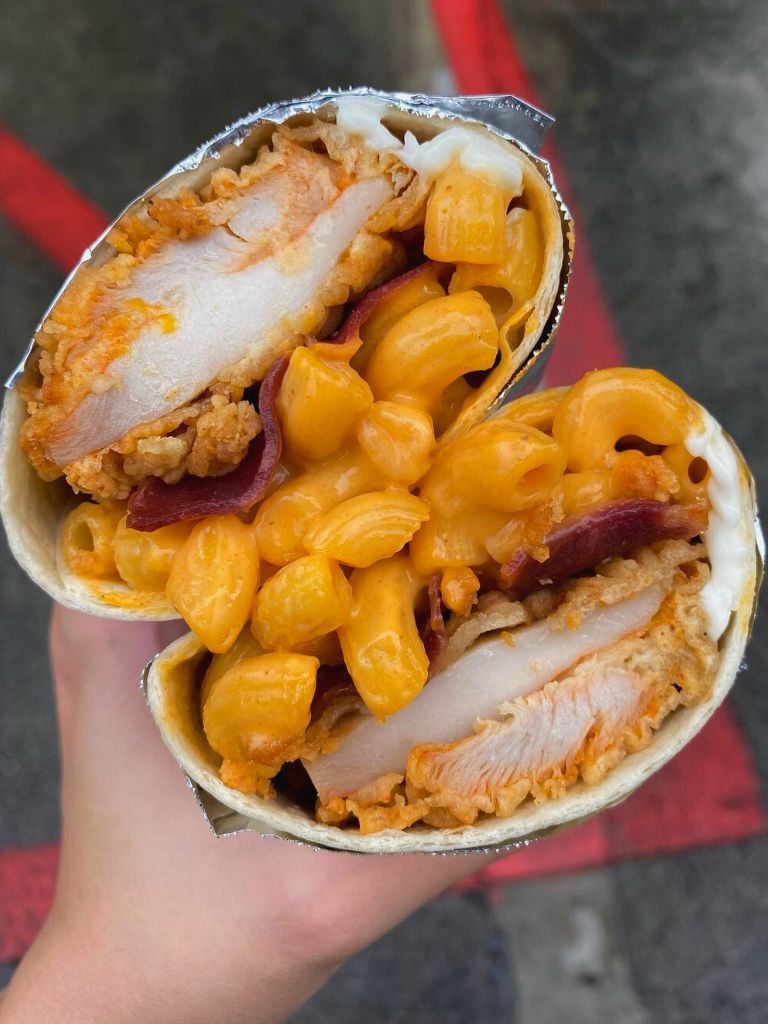 This special burrito is assembled with a crispy and spicy Zinger fillet, turkey bacon, mozzarella and cheddar, all embraced within a sheet of toasted tortilla. 
Not just that — it's stuffed with glorious amounts of mac and cheese for an added layer of cheesy, creamy carbs.
KFC's Mac 'N Cheese Zingerito is priced at S$7.15 for a la carte orders, while a meal is S$9.15 for a simple combo of fries and a drink.
You can also opt for a buddy meal (S$21.75) that comes with two portions of mashed potatoes, two drinks, three pieces of chicken and six pieces of nuggets.
It will be available for a limited time at all KFC outlets islandwide for dine-in, takeaway or delivery, with the exception of the Singapore Zoo outlet.
Multiple stores islandwide
Open: Operating hours vary across stores
Multiple stores islandwide
Open: Operating hours vary across stores