IPPUDO launches cold ramen dish: The Tsukemen Japan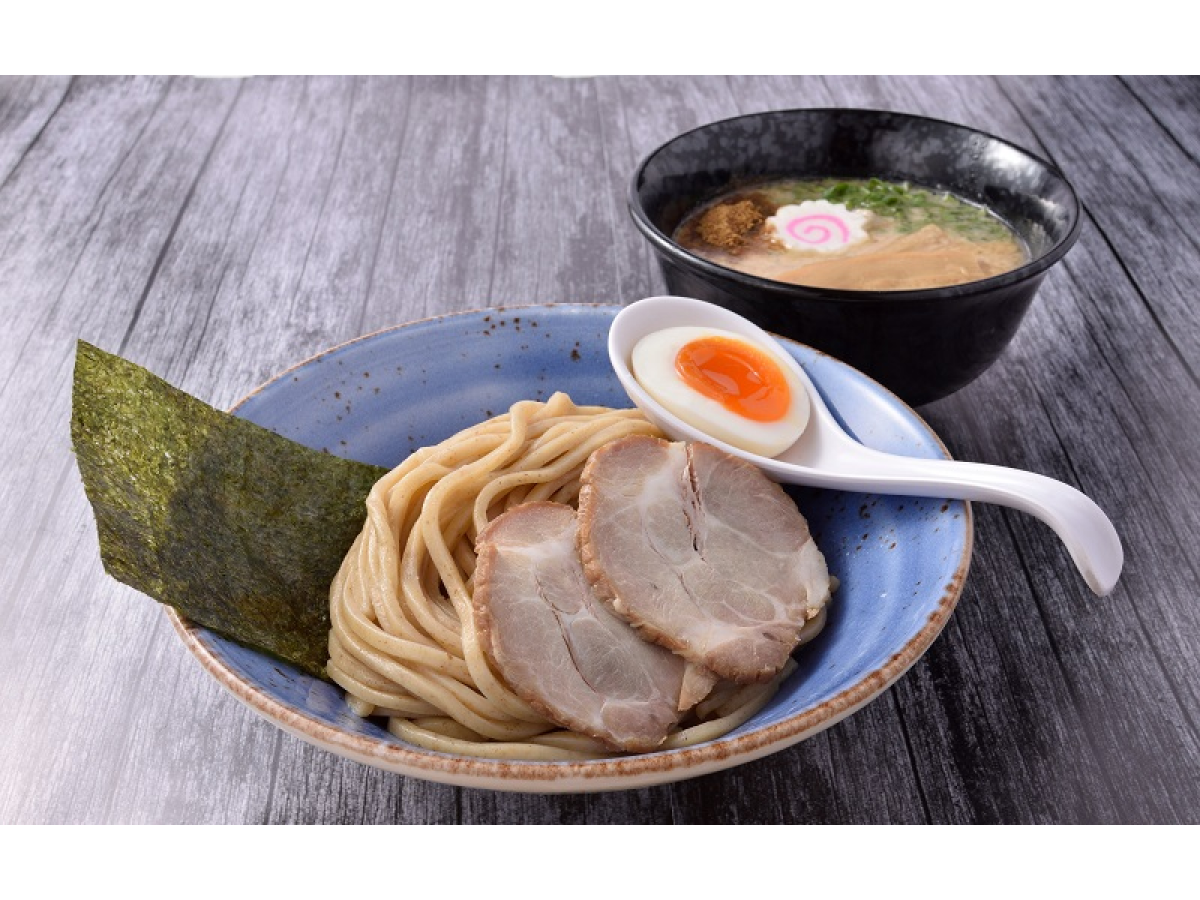 The ramen that most of us are familiar with comprises a bowl of noodles in steaming hot soup, topped with slices of meat and an egg. You may be surprised, but this isn't the only way that ramen is eaten in Japan. When the weather gets warm, especially in summer, ramen is sometimes served cold.
Local ramen chain restaurant IPPUDO is bringing this cold ramen dish, known as tsukemen, to our local shores with its Tsukemen Japan. Part of the chain's Chef Special Series, the Tsukemen Japan is only available at its Mohamed Sultan outlet from 16 March to 30 April 2021.
Each $22.95 serving comes with a bowl of chilled, dry ramen noodles topped with two slices of pork chashu, a piece of nori seaweed, one half of a hard-boiled egg, plus a bowl of warm dipping broth. The noodles and all its toppings are served chilled. To eat this dish, you will have to take a portion of noodles, dip it into the broth, and slurp it all up.
For people who have never tried tsukemen, this dish can be quite unlike any other kind of noodles you've ever eaten. The ramen noodles IPPUDO uses are quite a bit thicker than its usual variety. Springy and chewy, these 3mm-thick noodles have great texture and a good bite: imagine udon but springier and with more flavour. The unique blend of the cold noodles and warm broth work well together: with the tepid broth giving you the heartiness of a noodle dish, and the cool noodles a welcome respite from our recent bout of warmer weather.
The broth, which is more concentrated than your usual ramen soup, is itself chock-full of ingredients, including diced pork belly chashu, menma (bamboo shoots), and naruto (fish cake). Made using bonito, iriko (dried sardines), and mackerel, as well as IPPUDO's signature tonkotsu pork bone broth, this bowl of goodness gives each portion of noodles a satisfying umami taste. If you like your Japanese food to be more strongly flavoured (think traditional Osaka dishes such as takoyaki and okonomiyaki), then you'll love to slurp this broth on its own as well. Otherwise, you can ask for some dashi stock to dilute the leftover broth and drink it as a soup once you've eaten all your noodles.
For people who like their noodles with a bit of spice, a complimentary dollop of Original Spicy Paste can be served upon request. This paste can be mixed into the chilled noodles, and the mixture dipped into the broth, for a more local flavour.
---
This archived article appeared in an earlier version of HungryGoWhere and may not be up-to-date. To alert us to outdated information, please contact us here.