IKEA Singapore Meatballs safe?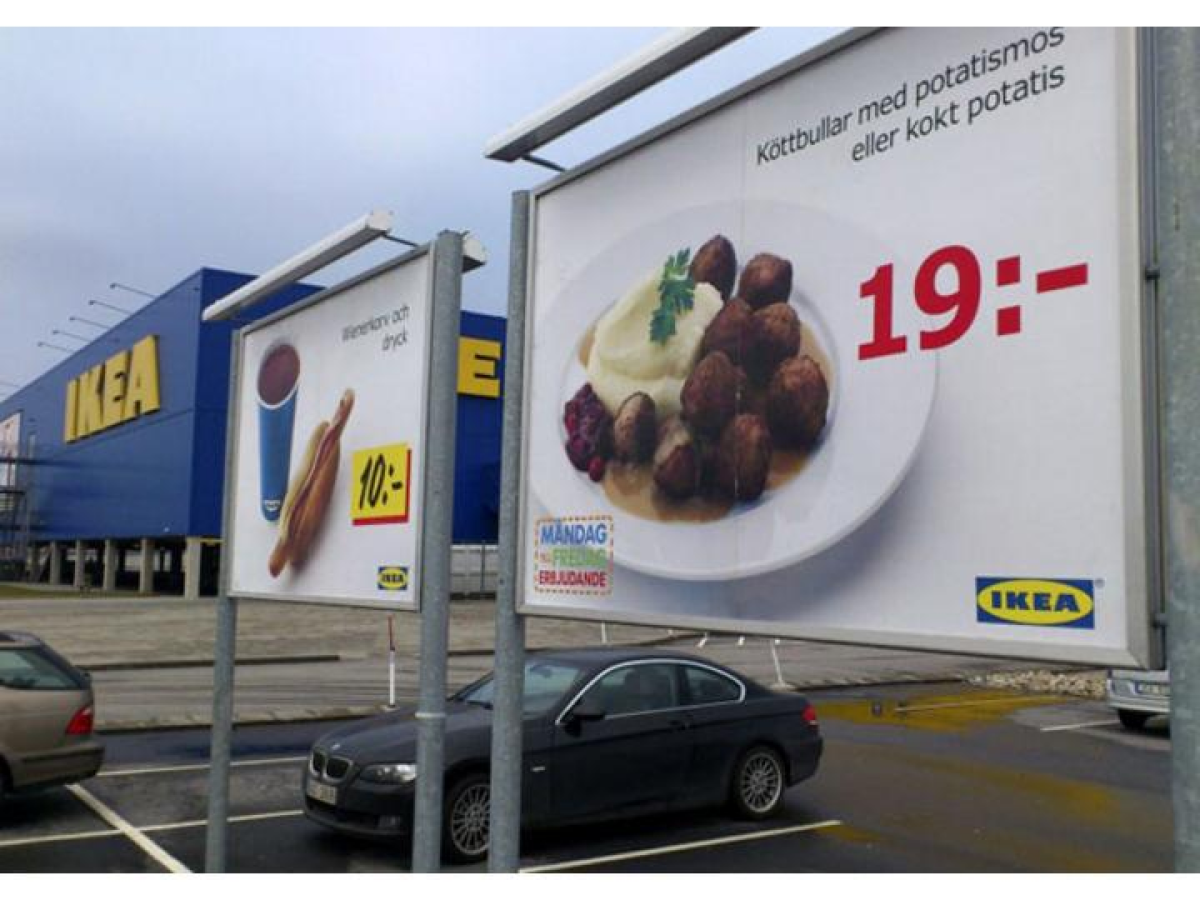 [UPDATE] IKEA Singapore's assistant advertising and public relations manager, Sandra Keasberry, announced in a press release this afternoon: "As a precautionary measure, we have issued a temporary sales stop of meatballs at the IKEA Swedish Food Market and IKEA Restaurant pending results from DNA testing. We expect the test results middle of next week to confirm that there are no indications of horsemeat in the meatballs."
In the same press release, IKEA Singapore added: "There is a halal line at IKEA Tampines where meatballs containing a mixture of chicken and beef from Brazil and Australia respectively are sold. These are halal certified and locally produced. None of our ingredients are produced by the affected suppliers."
IKEA pulls meatballs from European states on horsemeat tests.
In an AFP report, company spokeswoman Ylva Magnusson says that the bags of meatballs have been withdrawn in Sweden. "We take this very seriously and have withdrawn one-kilo bags of frozen meatballs from Slovakia, the Czech Republic, Hungary, France, Britain, Portugal, Italy, the Netherlands, Belgium, Spain, Cyprus, Greece and Ireland."
The product has also been removed from shelves in Denmark, according to Dorte Hjorth Harder, spokeswoman for IKEA Denmark.
The batch of meatballs sent to the Czech Republic and 11 other countries has been withdrawn, but other batches remain on sale, the firm said. IKEA said it withdrew all its meatballs as a precaution in Denmark, Sweden and France.
"We have today been informed that our meatballs could contain traces of horsemeat, based on a test done in the Czech Republic," IKEA said in a statement.
"Our own tests haven't shown any traces of horsemeat. We now obviously have to study this further," it added.
The batch of 1kg frozen meatballs had been pulled from shelves due to "customer concerns", IKEA said.
Sweden's National Food Agency said it had been informed of the tests by Dafgaard, the company that produces the meatballs sold by IKEA in most European countries.
"It's the authorities in the Czech Republic that found traces of horsemeat in one of three tests they performed," said Karin Cerenius, head of food control for the agency in the western region of Vaestra Goetaland.
"They still don't know the amount (of horsemeat) involved," she said.
Dafgaard said in a statement it was performing its own DNA tests on the batch and that the meatballs had been "blocked" from distribution.
The Czech veterinary watchdog, the State Veterinary Administration (SVA), said on Monday it had found horsemeat in meatballs supplied to IKEA and in burgers made in Poland that were imported by Denmark-based food chain Nowaco.
"Both batches have been suspended, that is, not allowed on the market," SVA spokesman Josef Duben said in a statement, adding the ban concerned 760kg of meatballs and 360kg of pre-fried burger meat.
Czech vets have so far taken 43 samples of products, tested 24, and found horse DNA in three of them, including the meatballs and the burgers, said Duben.
Last week, Czech food inspectors ordered the Tesco chain to withdraw frozen "beef" lasagne containing horsemeat, manufactured by the Tavola company in Luxembourg and imported and distributed by Nowaco.
They noted that horsemeat is sold for human consumption in the country, but that if not mentioned on the product label, it was misleading to consumers and could lead to a fine of up to three million koruna (about S$190,700).
The spiralling scandal that has hit several countries in Europe and spread to Asia broke out in January, when horse DNA was detected in beefburgers in Britain and Ireland where horsemeat consumption is taboo.
---
This archived article appeared in an earlier version of HungryGoWhere and may not be up-to-date. To alert us to outdated information, please contact us here.