Vote for your favourite merchants from now till Oct 10 in the inaugural Grab Foodie Awards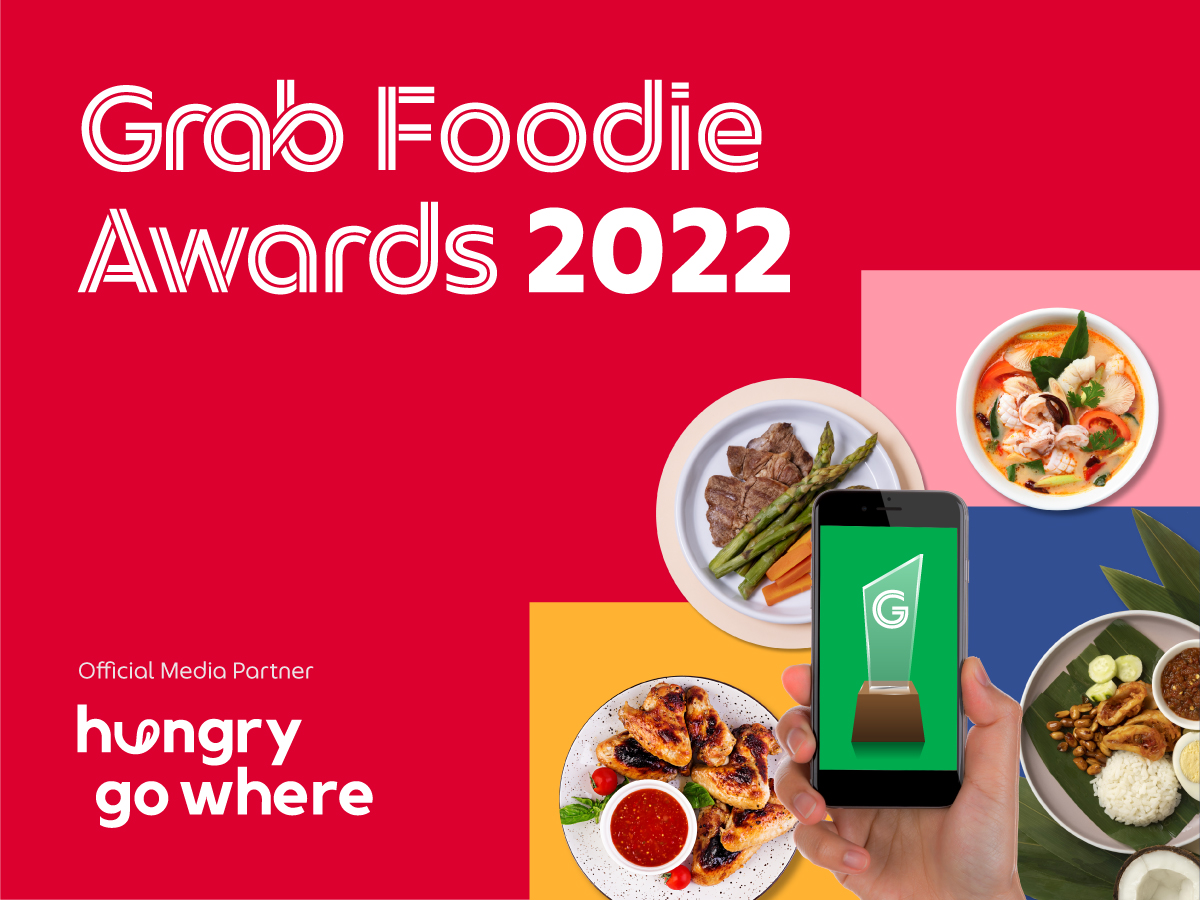 Singapore's food delivery scene has certainly evolved in the last few years, especially since the Covid-19 pandemic — becoming an indispensable part of Singapore's food-and-beverage industry. 
With that, it's high time that restaurants, cafes and essential workers in the F&B industry — who have worked tirelessly to keep Singapore fed, particularly through pandemic restrictions — have their day of recognition.
Grab is rolling out the inaugural Grab Foodie Awards, which aim to celebrate and acknowledge the relentless commitment and hard work of its merchants. The award ceremony will take place on Oct 20 at Grab's One-North headquarters.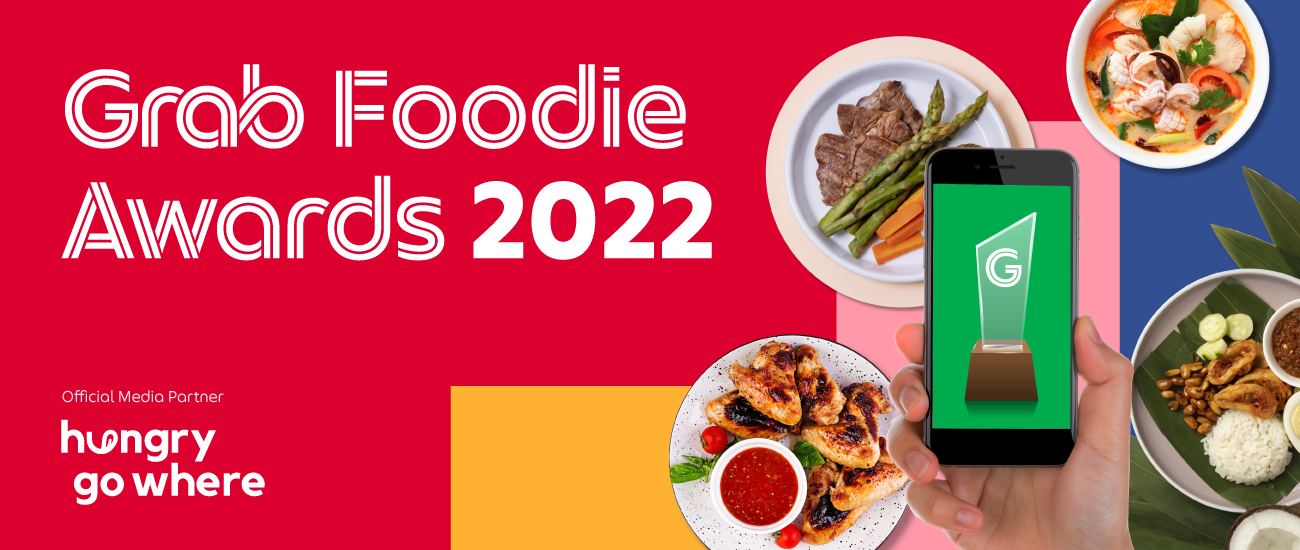 With HungryGoWhere as the official media partner, the Grab Foodie Awards will pave the way for Singapore's best food establishments to have their moment in the limelight. The winners will be determined through the use of consumer data, HungryGoWhere and Grab's strong nose for F&B trends, and public voting.
And yes, you'll have a chance to vote for your favourite merchants in the Crowd Faves category of the awards. Under this category, nominees are first shortlisted based on Grab's data and quality filters, before being put in the hot seat through public voting.
Voting opens on Sept 8. 
The public — and, in some sub-categories, along with a panel of judges from HungryGoWhere — will then decide on the winners. 
Public voting will allow an opportunity for customers to show their appreciation and support for their favourite merchants. If you vote, you stand a chance to be among 200 winners to score GrabFood vouchers worth S$30. 
You may cast your votes here. Voting will close on Oct 10.
The sub-categories and awards under the Crowd Faves category are:
Gourmand's Choice Award
Early Riser's Choice Award
Best Savoury

Best Sweet

Best Coffee
Top Teatime Treat Award
Best Snack

Best Late Lunch
Best Late Night Eats Award
Best Snack

Best Late Dinner
Best Bubble Tea Award
Best Pearls

Best Tea

Best Flavour Selection
Local Hero Award
Best Seafood

Best Meat

Best Quick Meal

Best Full Feasts
Lean & Light Award
Best Light Lunch

Best Thirst Quencher

Best Dessert
Party Food Champs Award
Best Burgers

Best Fried Chicken

Best Pizza
HungryGoWhere Choice Awards
Early Riser's Choice

Top Teatime Treat

Best Late Night Eats

Gourmand's Choice

Most Creative Dish

Best-Looking Food/Drink

Most Spill-Safe Packaging
Winners will bag media placements and award recognition from GrabFood and HungryGoWhere, as part of a Grab Foodie Awards campaign.
Ngiam Xin Wei, managing director of deliveries for Grab Singapore, says: "We hope to celebrate and recognise the hard work of our merchant-partners through the Grab Foodie Awards. 
"Many of them have put their heart and soul into preparing great dining experiences — both in-store and via their delivery offerings. We hope that the awards provide an opportunity to raise their visibility."
She adds that along with the power of audience insight and data from HungryGoWhere and GrabFood, the awards will also serve as a beacon for Singaporeans when they are looking for dining and delivery recommendations.
The Grab Foodie Awards will also feature a GrabFood Pros category that involves a data-based selection process. This will narrow down merchants that have led the way in best practices — such as the Fastest Prep Time — as well as in categories related to sales and the adoption of promotions.
Winners in this category will be selected solely based on Grab's data and quality filters.
Foo Jia-En contributed to this article. 
This article was written in partnership with Grab.