Gamo, a first-of-its-kind Muslim-owned bakery, serves Japanese-inspired pastries in Bras Basah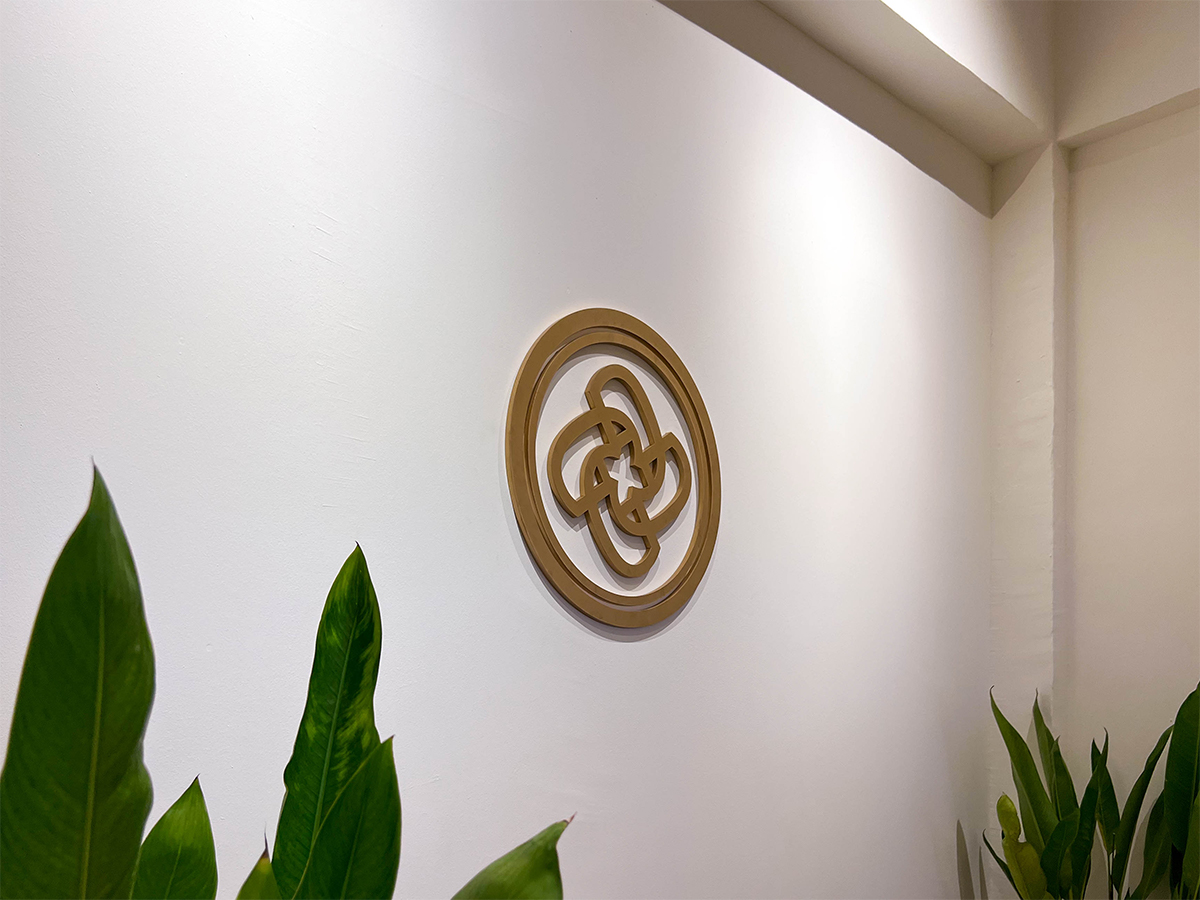 Tucked within the old-school bookshops and music stores in Bras Basah Complex is the newly opened bakery Gamo. It's the first Muslim-owned bakery selling Japanese-inspired pastries. 
If you've been on TikTok over the past week, you may have come across Gamo's post showing where it's located.
Some fans expressed excitement about its opening on Sept 10 in the comments, given its proximity to their workplace, while others were excited about a new addition to the Muslim-owned bakery scene in town.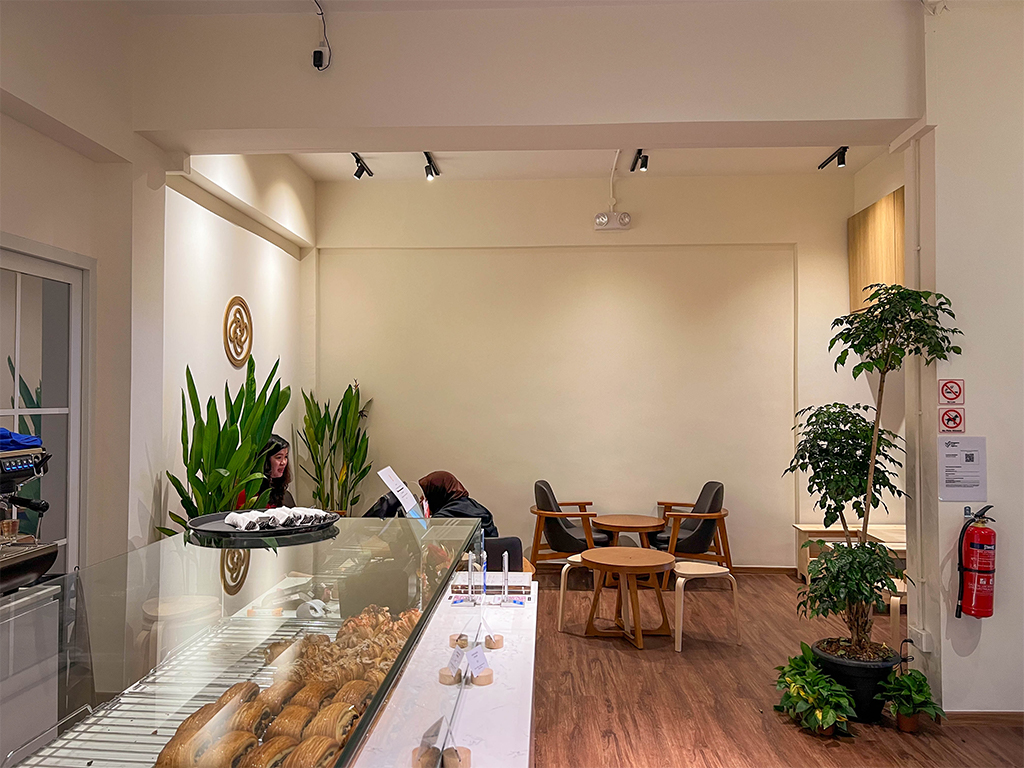 The bakery is a small space with limited seating. The interior is reminiscent of a modern Japanese home with white walls, wooden accents and green plants. 
Gamo is run by a small team of three led by pastry chef Shah Sarifi, who leads the team with almost a decade of experience. She boasts an impressive resume with stints at a number of five-star hotels in Singapore, including Pan Pacific Singapore, Sofitel and JW Marriott. 
When asked why she chose to open a Japanese-inspired bakery, Shah said there weren't any halal Japanese bakeries in Singapore, so she wanted to create something for the community. 
At present, the bakery is in the midst of attaining its halal certification.
Pastries at Gamo
Pastries are baked fresh daily by Shah and her team who start their day at 5am. The menu is often refreshed and new bakes are introduced on a rotational basis, so follow the cafe's Instagram page to get the latest updates on its special items.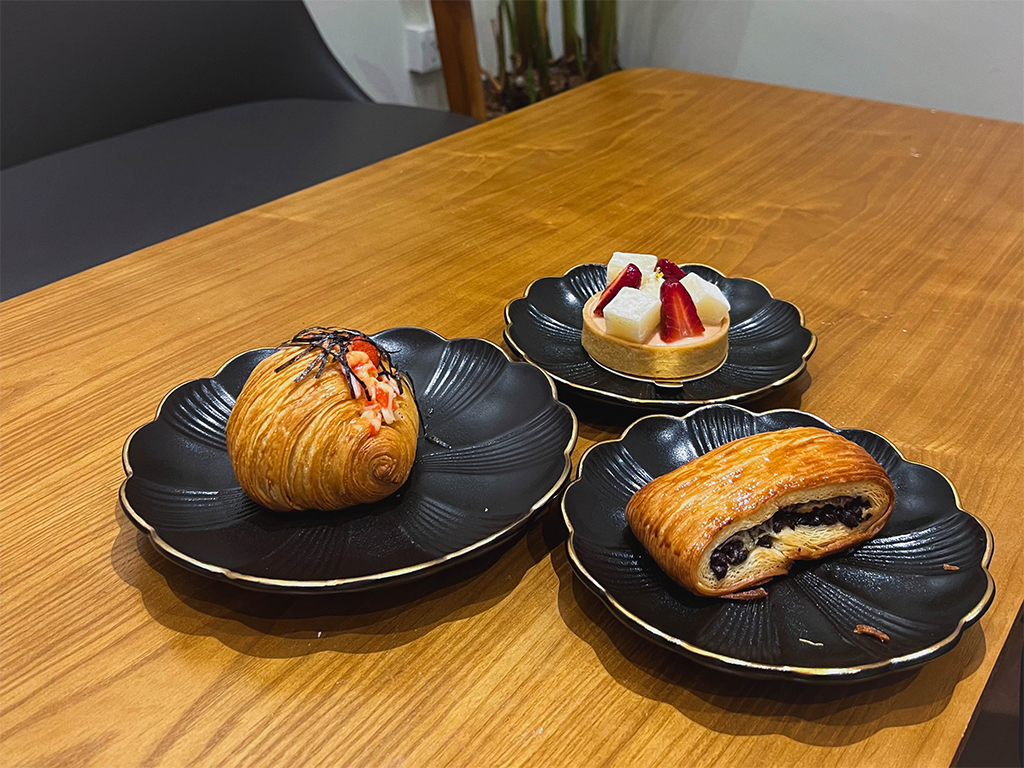 Regardless, the mainstays are enough to impress with both sweet and savoury options. 
One of the more unique classic pastries on its menu is the pain au suisse (S$6), a croissant with vanilla custard and chocolate chips folded within. Shah was inspired by famous French pastry chef Cedric Grolet's pain suisse.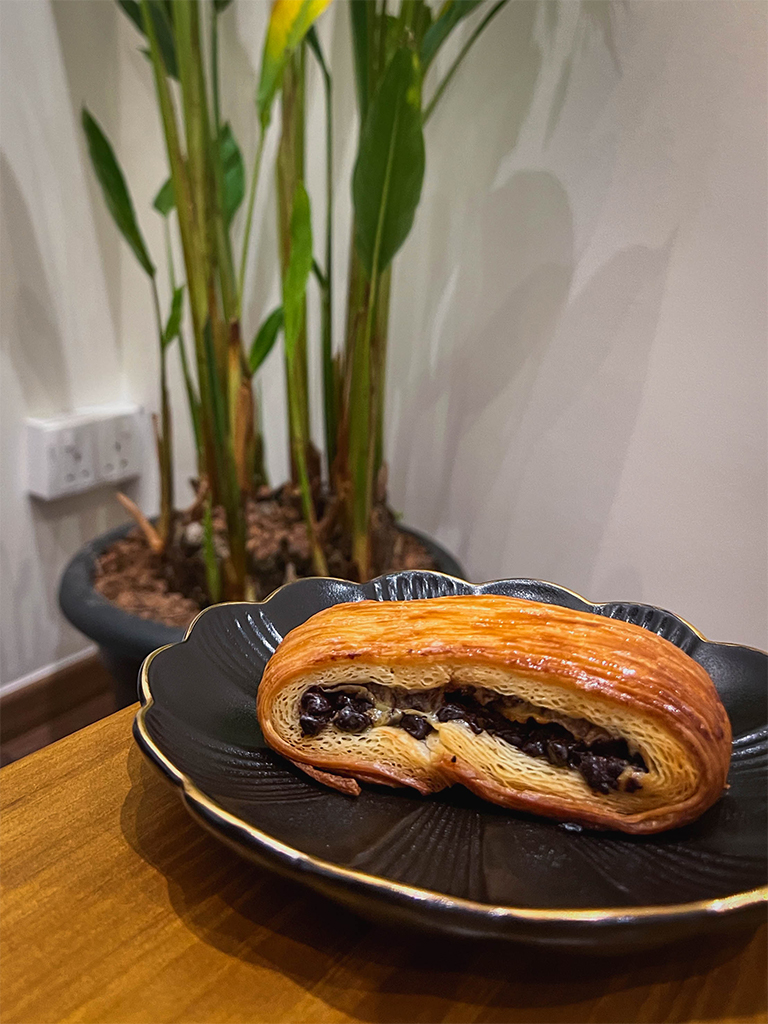 Despite the simplicity of its ingredients, the pastry undergoes a complex baking process to achieve its iconic layered top.
It is also quite a rare find in Singapore owing to the meticulous preparation needed — Gamo is the first halal bakery to serve the pain au suisse in Singapore. 
Other more traditional offerings include the French butter croissant (S$4) and the double chocolatine (S$5).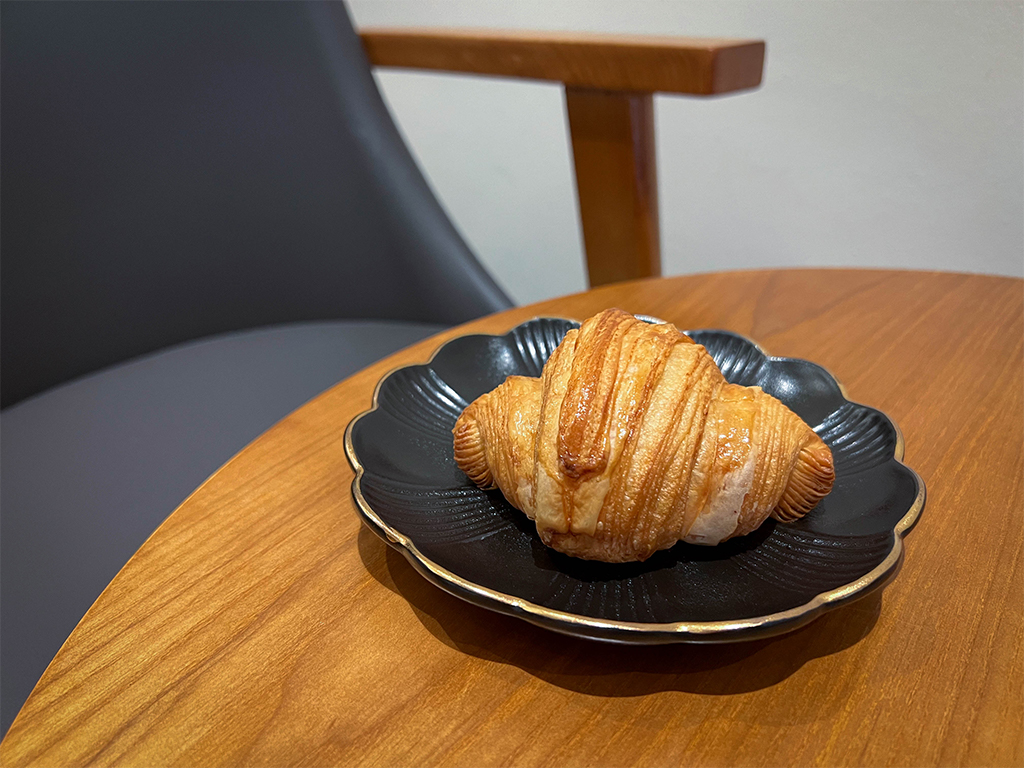 Gamo also has two savoury pastries on its fixed menu: Chicken sausage croissant (S$7.50) and kani crab mentai croissant (S$8). 
The chicken sausage croissant is reminiscent of a takoyaki — sweet with a hint of salty umami from the bonito flakes. And fans of mentaiko should definitely try the kani crab mentai croissant. 
For sweets, Gamo serves an assortment of small, delicate-looking cakes and tarts in flavours such as matcha yuzu lychee and dark choc keki (S$11 each).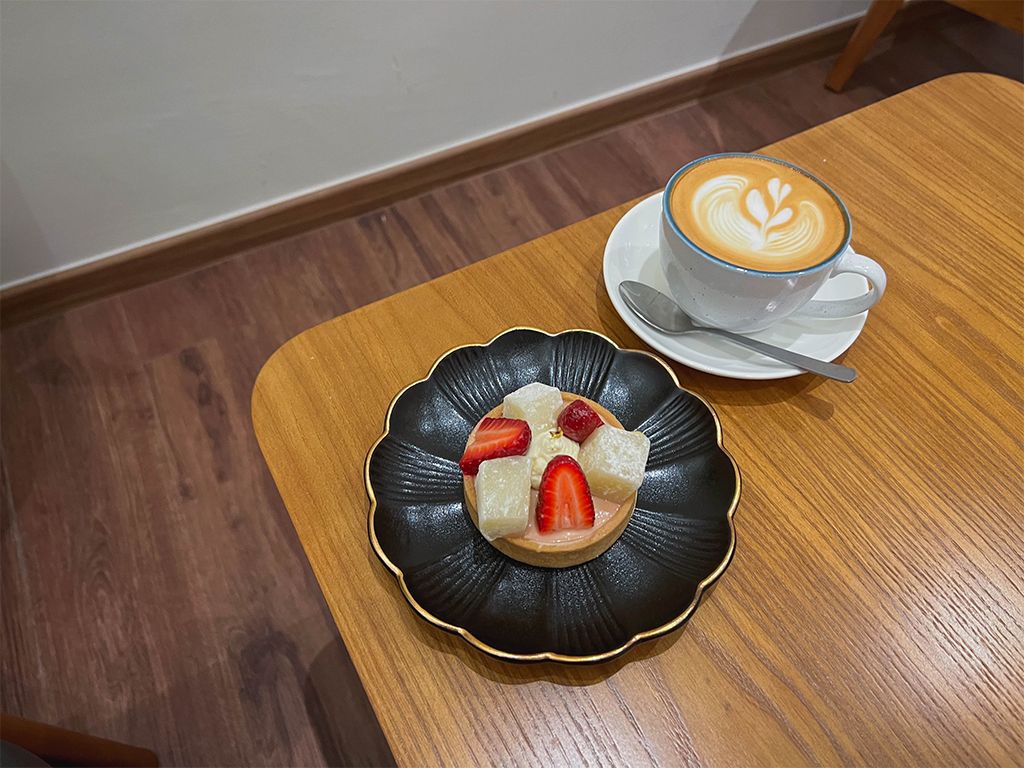 However, the dessert that stood out the most was its strawberry guava mochi tart (S$12.50), comprising fresh strawberries, housemade milk mochi on strawberry guava curd. 
Within the tart is a strawberry caramel centre, which could be a tad sweet for some, but we found it well-balanced with the slight tanginess from the berries. 
Overall, it was a nice dessert that has subtle flavour and an interesting combination of textures — crunchiness from the base, chewiness from the mochi and softness from the curd. 
Those still looking to get their hands on the viral circular croissants can also make their way to Gamo.
Three flavours are available — goma, matcha white chocolate and kaya. They're sold on weekends with only 30 pieces of every flavour each day, so be sure to head there early to get them.  
The team behind Gamo told HungryGoWhere that it plans to rotate the line-up with new flavours every two weeks. 
For now, the team is experimenting with strawberry shortcake and chocolate as potential options. Keep an eye out on its Instagram page for updates. 
Book a ride to Gamo.
Bras Basah Complex, 01-75, 231 Bain Street
Nearest MRT station: Bugis 
Open: Tuesday to Sunday (10am to 6pm)
Bras Basah Complex, 01-75, 231 Bain Street
Nearest MRT station: Bugis 
Open: Tuesday to Sunday (10am to 6pm)