New Tanjong Pagar eatery Daejim shines with freshly grilled seafood, meats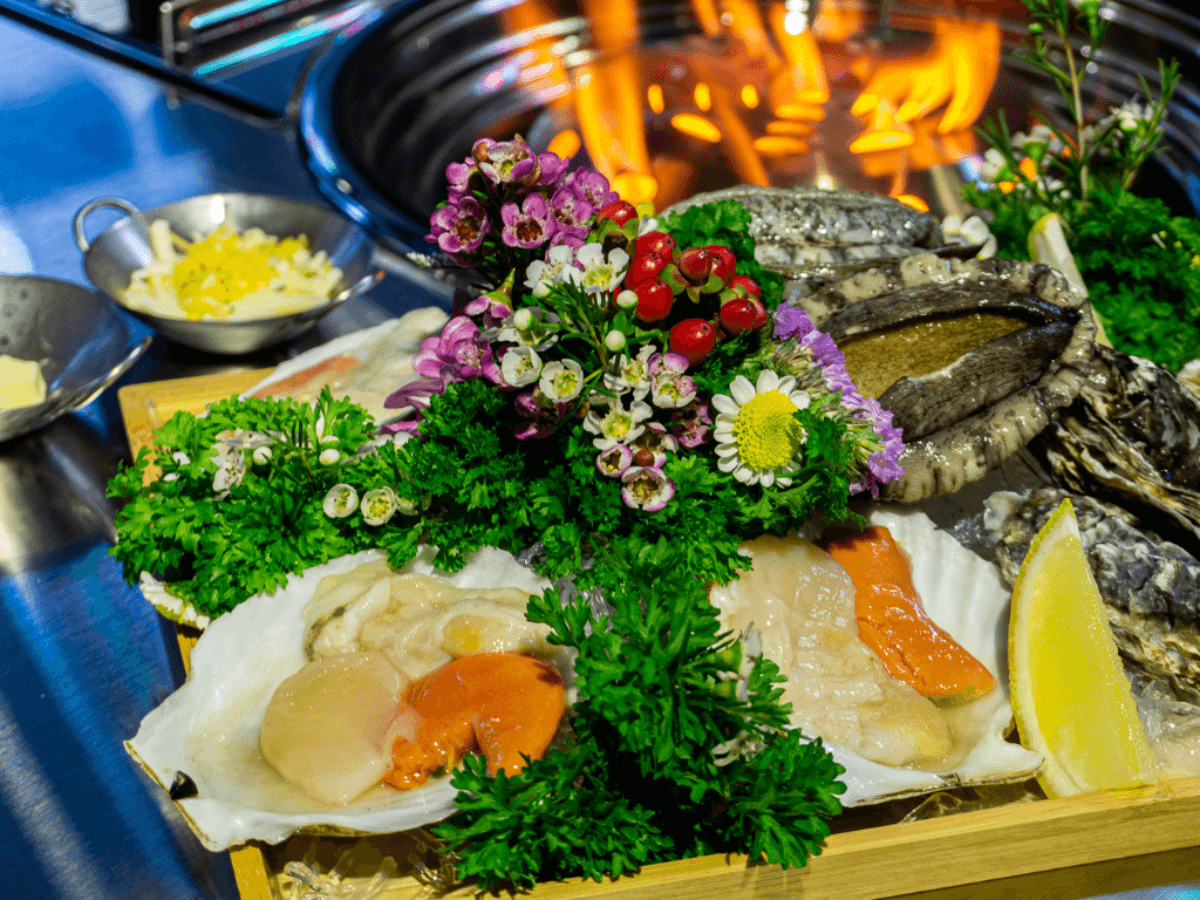 Daejim reimagines traditional Korean pojangmacha street food and Korean barbecue, offering freshly grilled seafood, meats, makgeolli (sparkling white rice wine), and soju cocktails in a chic store. Pojangmacha is a form of commercial establishment based out of a small tent or street stall found in South Korea.
A new entrant to the Tanjong Pagar neighbourhood, it sets itself apart with a menu that shares an equal emphasis on fresh seafood flown in from Korea and top-quality meat. The store's interior is modern with an industrial look that's accentuated by stainless steel furniture.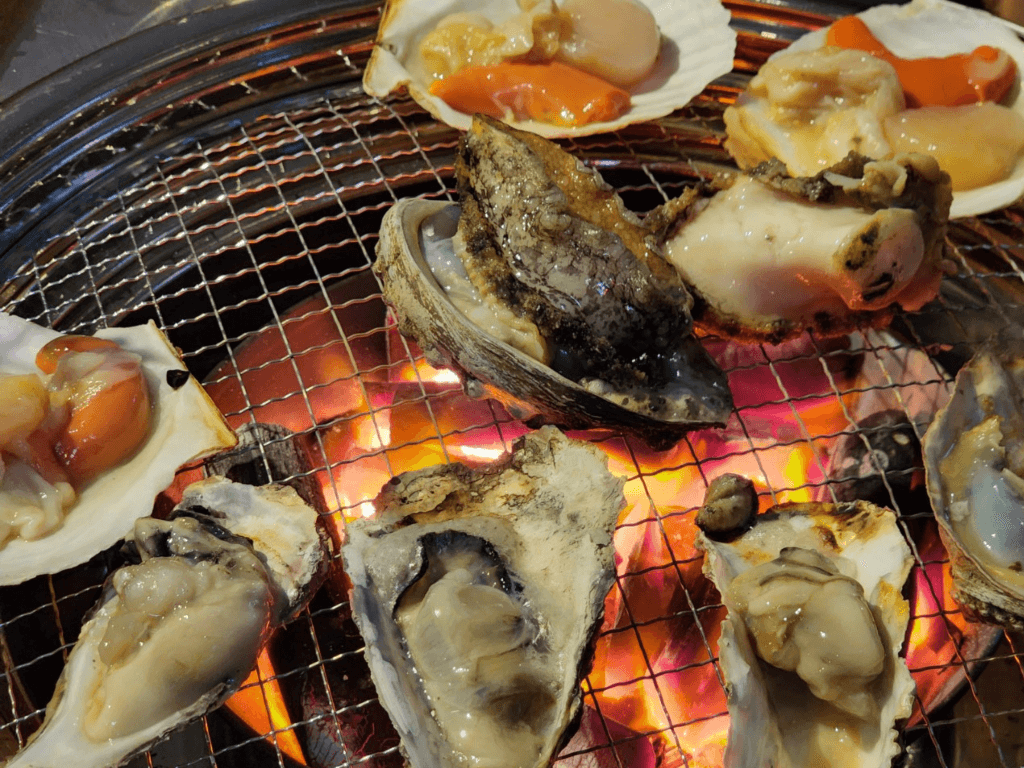 One of first things to order at Daejim, officially open on Sept 1, has to be the seafood set — comprising Japanese oysters, Australian scallops, live Korean abalone, Korean squid, and Korean grilled mackerel (S$118). It's a standout choice with shellfish that's impeccably tender and sweet, grilled right at the table by affable staff.
Another must-try is the ganjang gejang (S$40) — soy-marinated raw crab — that's not shy on umami.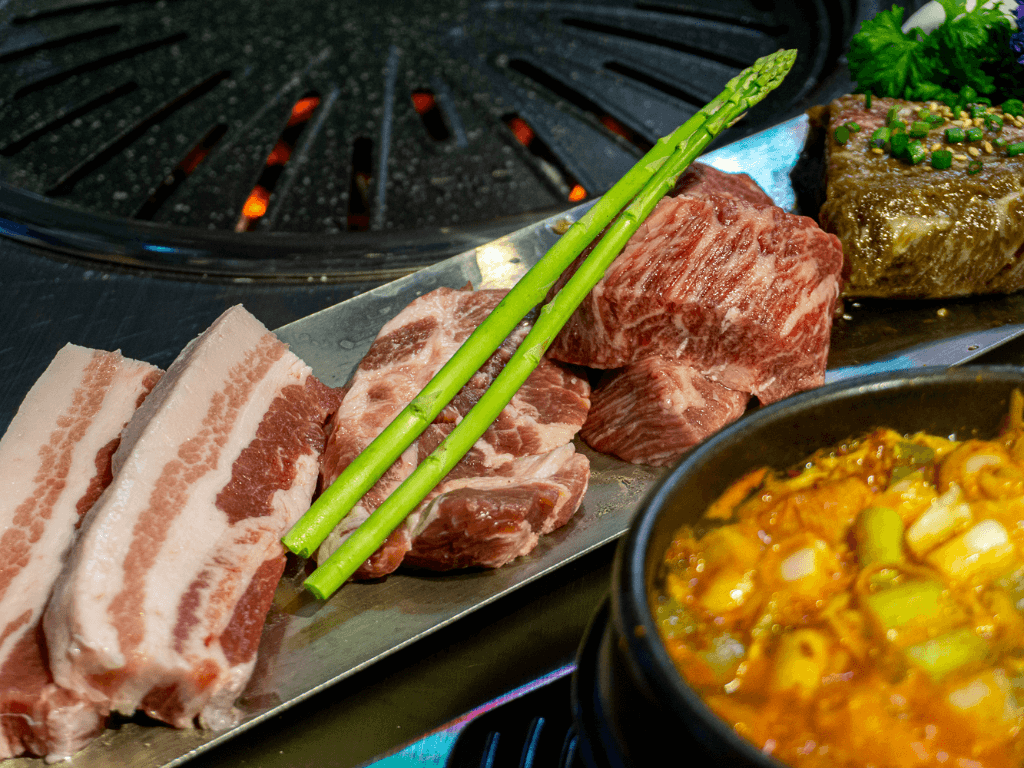 If you still prefer a meat selection, Daejim offers a variety that will leave diners spoilt by its quality meats. The kkotsal (S$45) — prime cut boneless short rib, or "flower meat" in Korean — has an almost-buttery texture, thanks to its intricate marbling.
Its signature dwaeji galbi (S$25) — marinated pork finger rib in special sauce — was juicy, succulent and flavourful, owing to the cut of premium Jeju black pork. All of Daejim's BBQ sets include Korean steamed egg, a choice of soup (kimchi jjigae; sundubu jjigae — Korean spicy tofu stew; or doenjang jjigae — soybean paste stew), cream cheese croquettes, and a cheese fondue.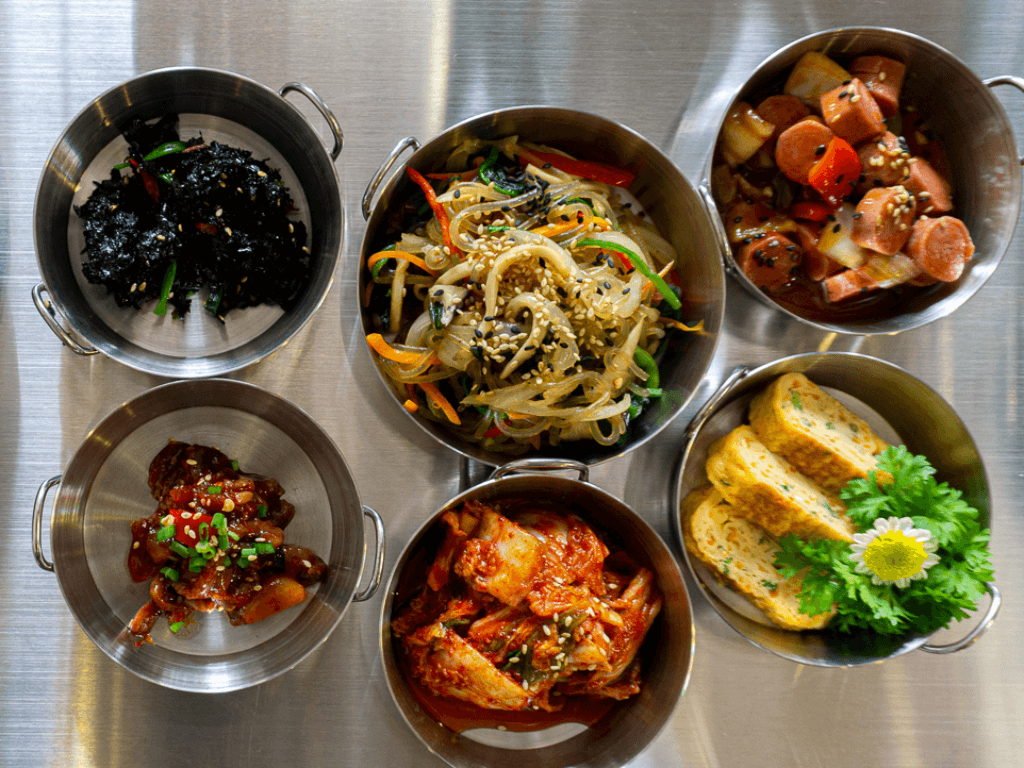 But what's a Korean BBQ experience without banchan (side dishes)? Daejim offers a varied spread that comprises octopus legs, seaweed, japchae (stir-fried glass noodles), homemade kimchi, egg rolls with chives and carrot, and sausages.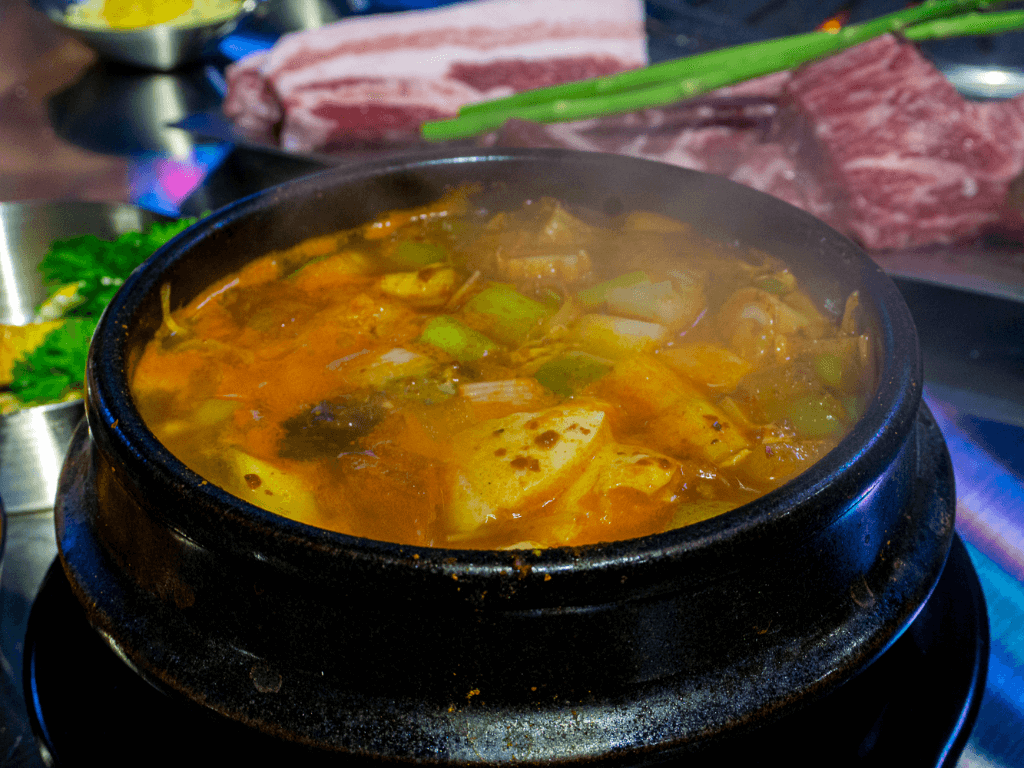 As a complement to the barbecue, we highly recommend the kimchi jjigae — kimchi soup with rice cakes, tofu and pork belly (S$18). Tangy and savoury, it's a comforting accompaniment that's brimming with rice cakes, soft tofu and even pork belly chunks.
An equally satisfying alternative is the sundubu jjigae — spicy tofu soup with seafood broth, with enoki mushrooms, zucchini, prawns, and mussels (S$18).
For beverages, this Korean BBQ joint takes drinking up a notch, with a large selection of alcohol, such as soju, makgeolli, beers, liquors, and even a selection of signature cocktails, on top of non-alcoholic beverages. Some recommended cocktails include the blood orange squash (S$18) and soju de coco (S$18).
As part of its launch in September, Daejim is offering a promotion: Get four BBQ cheese scallops with every order of the BBQ set for the whole month.
Diners are encouraged to make reservations.
Book a ride to Daejim.
4 Craig Road
Nearest MRT station: Tanjong Pagar
Open: Monday to Sunday (12pm to 3pm, 5pm to 2am)
4 Craig Road
Nearest MRT station: Tanjong Pagar
Open: Monday to Sunday (12pm to 3pm, 5pm to 2am)
---