More than 60 vendors will be flown into Chatuchak Singapore when it returns in Feb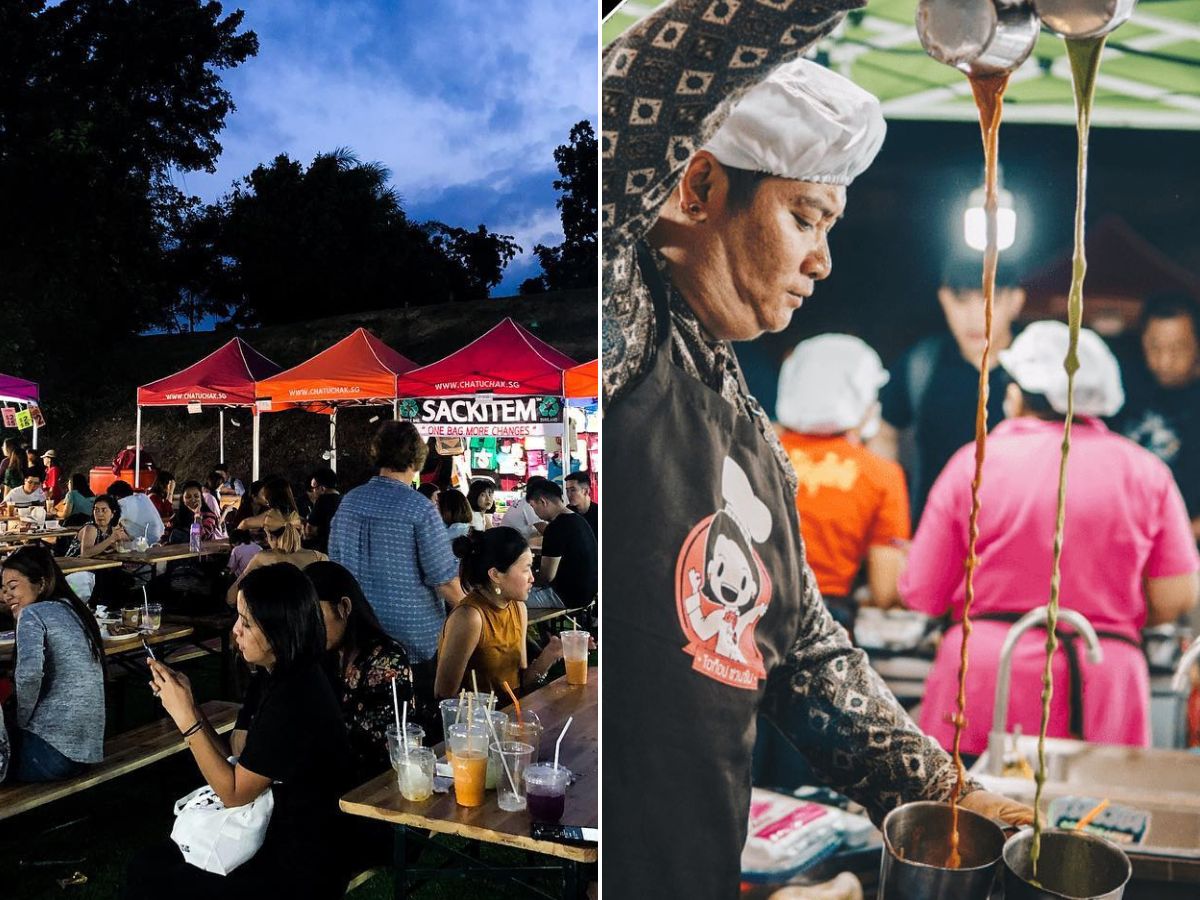 Are your travel withdrawal symptoms setting in now that the festivities are over and we're well and truly into 2023? We feel you — we're missing the gallivanting life, too. 
So what if you can't transport yourself to a foreign land right this minute? It's official: Bangkok's world-renowned Chatuchak Night Market is coming to you! 
The popular night market first came to Singapore in 2020, but its stint was cut short due to the pandemic. It will now be returning to Singapore for two months, between Feb 7 and Apr 2, 2023.
It will be held at the same spot as its previous run, at the spacious Grandstand South Carpark on Turf Club Road. 
Housing some 180 stalls run by both local and Thai vendors, the open-air market will operate from Tuesday to Sunday from 4pm to 10pm.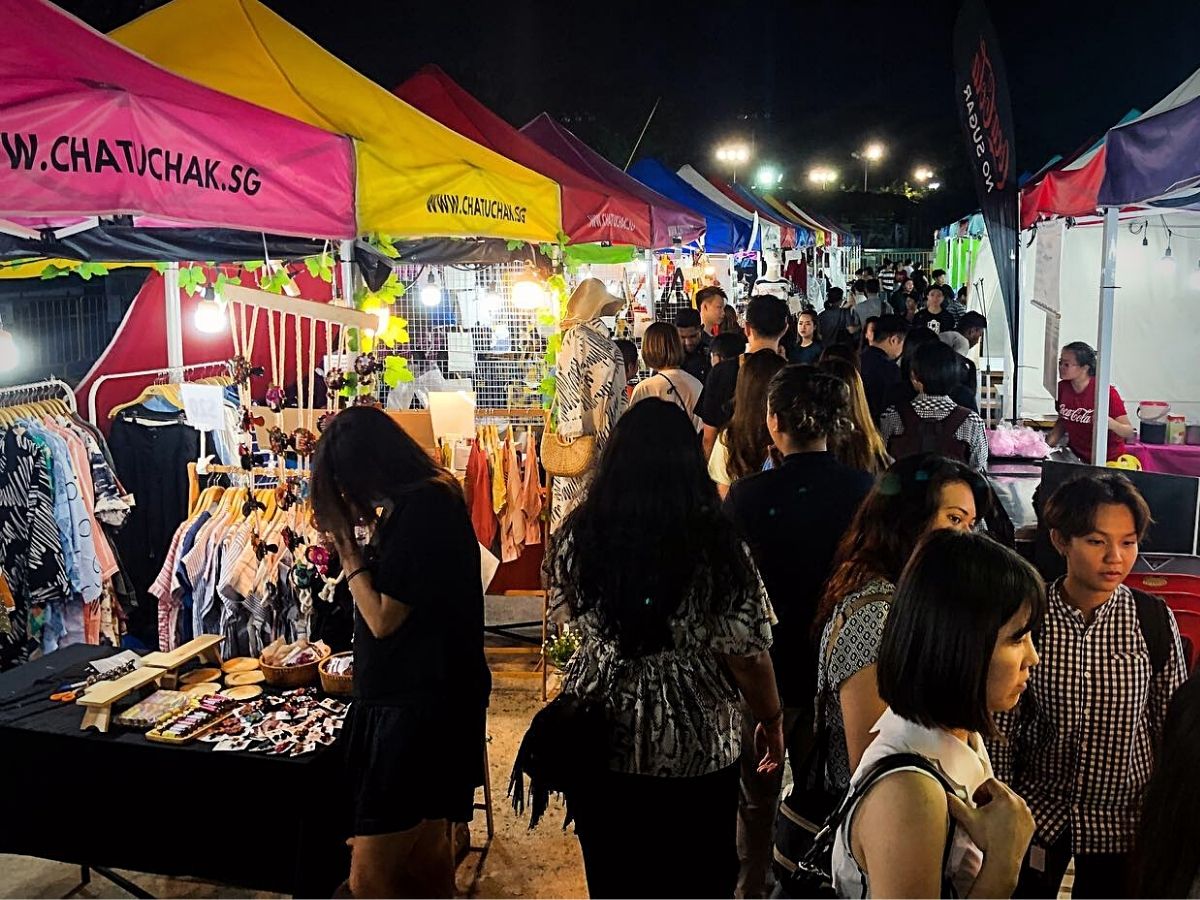 More than 60 vendors will be flown in from Thailand, and will be peddling everything from authentic street food to handicrafts and antiques. 
These vendors are brought together under the "One Tambon One Product" (OTOP) initiative, which aims to support the unique locally made products from sub-districts all over Thailand. All the vendors are also said to satisfy a minimum food quality of three to five stars!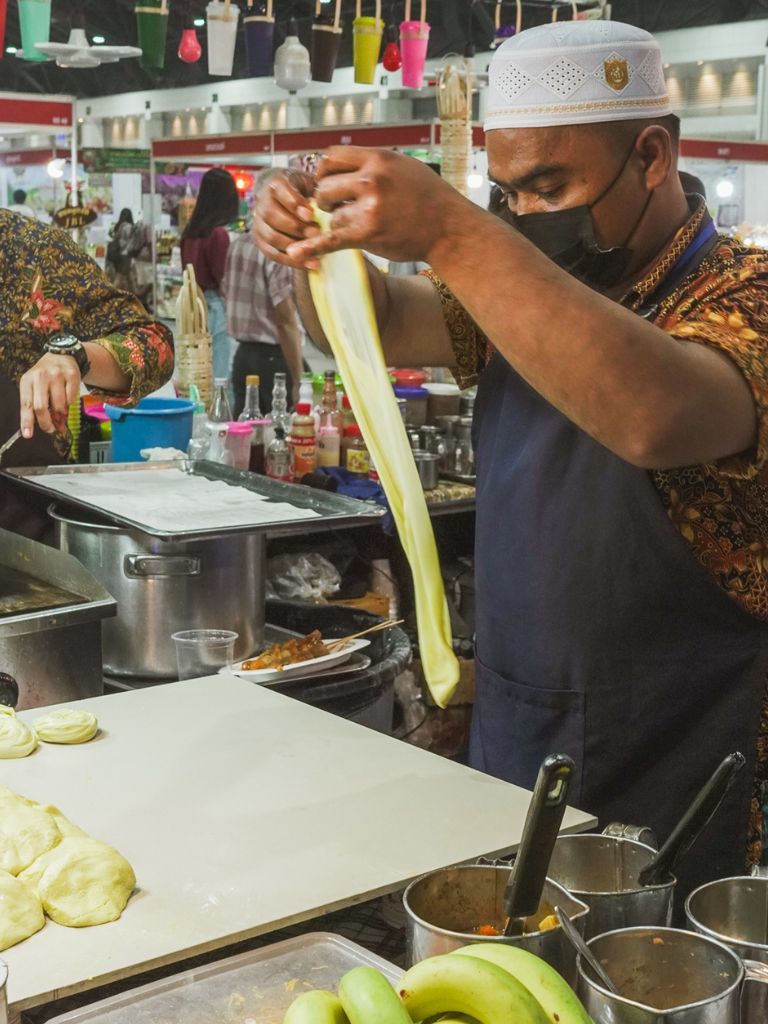 So you can expect a slew of diverse and authentic delights, such as a Michelin-recommended Thai hor fun, decadent pork leg, and look choob, a photogenic mung-bean-shaped dessert.
Southern Thai vendors will also be setting up shop to provide Muslim-friendly bites, including the unique banana roti from Satun, the hoi tord chumpon, an oyster and mussel omelette, and Thai-style chicken satay.
The night market organisers will also be linking up with Chang Beer as the official beer partner, so you can be assured you'd stay refreshed with pints of authentic Thai beer, if that's your choice of beverage. Otherwise, there's no lack of drink options, such as the thirst-quenching Thai milk tea.
Bonus: You can rent a traditional Thailand chut thai (literally translates to Thai outfit) to complete your night market experience. There will also be all-day free parking as well as free shuttle buses to take you directly to The Grandstand.
EDITOR'S NOTE: In an earlier version of this article, the organiser of Chatuchak Singapore said the market would run from 4.30pm to 10.30pm from Tuesdays to Sundays. The organiser has clarified that it would operate from 4pm to 10pm on those days. 
Chatuchak Night Market Singapore
The Grandstand South Carpark, 200 Turf Club Road
Nearest MRT station: Sixth Avenue
Open: Tuesday to Sunday (4pm to 10pm)
The Grandstand South Carpark, 200 Turf Club Road
Nearest MRT station: Sixth Avenue
Open: Tuesday to Sunday (4pm to 10pm)
---