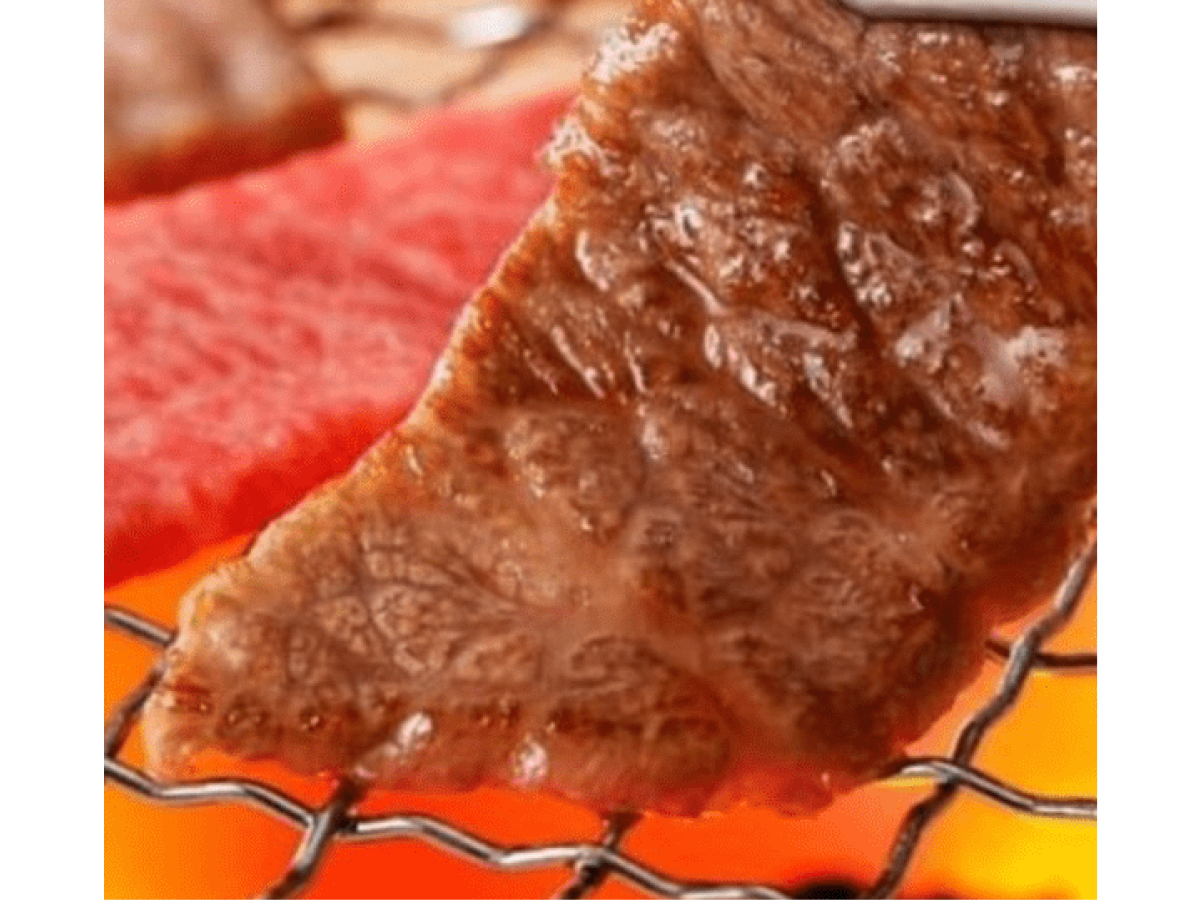 Mention the word 'butchery', and chances are that images of bloodied aprons and hanging carcasses of meat come to mind. But the reality of a modern butchery is poles apart from traditional butcher shops at a wet market. Specialist butcheries are now serving up a range of fresh premium meats in style.
A number of premium butcheries have sprung up in Singapore to cater to our evolving tastes. Many well-travelled and well-heeled foodies are no longer content to settle for ready-packed meats from supermarkets. Enter the gourmet butchery, which caters to a growing group who wants the best-tasting cuts and the experience of premium service. Mark Foo, business development director, Swiss Butchery, says this is due to the increasing awareness and affluence amongst Singaporeans. "As more Singaporeans travel, live and study abroad, or visit specialty butcher shops, they get further educated and appreciate the quality and taste of premium meat," he says.
This is one of the reasons behind a rising trend of Singaporeans — and not just expatriates — becoming regulars at these butcheries. In fact, the percentage is about 50-50 for locals and expats patronising Culina's butchery counters at NTUC Fairprice's Finest outlets, according to Michael Chong, general manager, Culina. Even at standalone butcheries like Meat The Butcher, around 40% of its customers are locals, says managing director Ronald Ang.
Why buy gourmet?
Premium butcheries specialise in providing high quality meats, guaranteed freshness and that little extra — be it in the personalised experience of chatting with the butcher, or having your meat marinated or cut in front of you, to your specific requirements. "You can take your time to discuss with the butcher how you want your meat. He can slice your Parma ham paper thin, or if you're health-conscious, trim off all the fat from the oxtail. "We can even customise marinates according to your taste-it's a personal relationship," Ang says.
This experience differs from shopping in a supermarket, where what you see is what you get. At a butcher shop, you may also find premium meat types and cuts that you may not be able to find elsewhere. Plus, you get the assurance of quality, service and properly-handled meat, Foo says. Unlike reading a label off a pre-packed meat, buying from a butcher also means that you can get on-the-spot advice on which cuts are suitable for your needs, and find out how to store and cook it right. "We can help you find exactly what you need for that dinner party, BBQ or family meal and even provide cooking instructions," says Kellie Webster, communications manager from The Butcher at Holland Village.
But the most important reason to go the gourmet way is the guaranteed quality and freshness of the product. Quality doesn't just mean that the meat tastes better, there are also other implications. According to Webster, "Good quality goes a long way if you purchase good quality meat; it is easier to cook and easier to make your meals taste great. They also tend to be healthier, as less fat is included in products such as sausages, and additives and dyes are not used."
Speciality butchers often fly in their meat direct from countries like Australia and New Zealand — 100% chilled, not frozen, such that freshness is guaranteed. Small premium shops also tend to have a high turnover rate, ensuring that the meat is never left on display for long. In addition, "Most premium butcheries like ours will also vacuum pack the meat you purchase, helping to further extend the shelf-life of the meat," says Phoebe Oo of Huber's Butchery.
One-stop-shop
On top of the quality guarantee, gourmet butcheries also offer a wide range of fresh cuts and pre-marinated meats that are not available in regular supermarkets. Wagyu beef, kurobuta pork, Swiss-style cervelat sausages and wild game are just a few of the unusual meats that can't be bought easily from a regular supermarket, while the convenience of easy-to-cook pre-marinated meats is also a popular hit with many customers. Brenda Korn, a housewife, has recently moved here from USA and is a regular patron of Meat the Butcher. "When I want a good piece of meat, I come here," she says. "I find that it's comparable to what I can get back in the US. I usually go for the ribs, marinated lamb chops and beef tenderloin, because it's very convenient and the quality is good."
Besides meat products, premium butcheries are also stocked with other exotic condiments that can be paired with your meal. Some customers even find that more enticing than just simply, buying meat. Education officer Celine Cheong, 48, who visits Huber's Butchery or Culina once every fortnight says, "The range of products is the main draw for me. I can get anchovies, feta cheese, yoghurt and cream, at reasonable prices. Of course, the meat range is also very good and I buy pre-marinated meat like shish-kebabs and lamb chops."
But for customers like civil servant Ken Leong, 31, the experience was a little overrated.  Although he appreciated the excellent service, the taste of the food failed to match up to his expectations. "While there was large variety of marinades, perhaps they were a little too exotic and weren't exactly to my taste after all," he says. "The prices were also a little steep."
To pay or not to pay?
While the prices are generally higher at gourmet butcheries than at supermarkets – think $9 to $12 more per kilogram for Australian beef tenderloin, specialist butchers argue that you are paying a premium for the quality. "Meat cuts are not all created equal. Generally, the more expensive cut is usually from a particular part of meat that is more tender and not a working muscle-such as the shoulders and flank, which are tougher and take longer to cook," explains Foo of Swiss Butchery. The more expensive cuts usually come from the ribs, rump and loin of the animal.
Even in terms of processed items like sausages, 500g worth of pork Chipolata can cost up to 30% more at a premium butcher, but the fact is that the range is also a lot wider-you don't see things like the Polish Kielbasa at a regular grocery store. What a customer should look for is value for money, and one way to stretch your dollar is to buy in bulk. For example, at Peter's Butchery, purchasing a whole portion (like the whole tenderloin) can save up to 35% of the cost of a pre-cut portion. But for those who are still reluctant to do their weekly meat shopping at a premium butchery, "seasonal shopping" like what Kenneth Goh, 37, does may be more feasible. The wealth manager visits Swiss Butchery about twice a year, mainly when he hosts parties. "I find the selection of pre-marinated meats to be wide and I like to give my guests some variety. So far, I've always got good responses," he says.
Another drawback of shopping at premium butcheries is that there are limited outlets, with a large number of them clustered in the Bukit Timah area. So for those who are not willing to make a trip to the nearest butchery, shopping online and making use of their delivery services will be the next best bet. Swiss Butchery's Foo has a final word of advice for those who are new to gourmet butcheries, "Try new things, and make sure you ask questions! With such a wide range of products to choose from you'll be delightfully surprised."
Don't know the first thing about choosing meat? Ronald Ang from Meat the Butcher shares some useful tips:
1) Check for the 'bloom of the meat', which is the reddish colour. Meat should be reddish and not dull and greyish in colour-this indicates that the meat is not fresh.
2) Make sure the meat is not slimy or sticky, but firm to the touch.
3) There shouldn't be an offensive smell.
4)  For gourmet beef, look for the marbling-how much inter-muscular fat there is. The higher the marbling, the higher quality and tenderness of the beef.
Where to go:
Culina
Main store: Block 8, Dempsey Road, Tel: 64747338;
Opening Hours: Mondays to Fridays, 10am to 9pm; Sat & Sun, 9am to 9pm.
Butchery counters at NTUC Fairprice's Finest in Thomson Plaza, Bukit Timah Plaza and Fairprice Grand Court Orchard.
Website: www.culina.com.sg
Founded in 1994, Culina Pte Ltd has been supplying fine food produce to leading hotels and restaurants all over Singapore. Its Dempsey Hill flagship store has a fully stocked butchery and cold delicatesessen, but in order to make its meats more accessible to the general public, Culina has since opened butchery counters in three NTUC Fairprice's Finest supermarkets.
You can buy premium cuts like a 120-day grain-fed tenderloin, organic minced meat, Angus beef, French duck breast and even specially-aged Italian Prosciutto from the butchery counters. If you're in a hurry, pick up something from its hot selection of crispy pork knuckle and whole roasted chicken.
Espirito Santo Butchery
Stores: Parkway Parade, 80 Marine Parade Road, #B1-83B, Tel: 64408867
Opening Hours: 9am to 9pm daily
Great World City, 1 Kim Seng Promenade, #B2-11/12, Tel: 6256 5070
Opening hours: 9a.m to 8p.m daily
Website: www.espiritosantobutchery.com.sg
Touted to have an "extensive meat collection larger than any other establishment in town" from Australia, New Zealand and Brazil, Espirito Santo Butchery guarantees freshness and quality. "Before anything else, good food starts from using the finest and freshest ingredients," says Fabiane Mendes Braga, the owner and original butcheress of Espirito Santo. "I serve only the best for my children and my customers." All meats are cut fresh and displayed in the chillers for no more than the same day and there is also a selection of take-home roasts (the Dinner Roast Slow is the hot favourite) that are a convenient and delicious solution for a weekday dinner.
For those who don't even have time to cook it, Espirito Santo can do it for you, rotisserie-style, at $25 per item.  Espirito Santo's butchers are also highly-trained chefs skilled in slicing, carving, portioning and most importantly, cooking. So customers can also get excellent tips on cooking and perhaps even exotic recipes!
Huber's Butchery
122 Upper Bukit Timah Road, Tel: 64650122
Opening Hours: Monday to Friday, 9am to 8pm; Sat & Sun, 9am to 6pm.
Website: www.hubers.com.sg
Having a distinctly European flavour, Huber's Butchery promises to "excite your appetite" with its wide selection of meats. Set up in early 2007, it is a family owned and operated business recently awarded the "2009 The Best of Gourmet Meats" by Singapore Tatler. Besides the usual beef, pork, veal and poultry items, the shop also specialises in air-dried items like coppa (Italian style dry cured & air dried pork), lachsschinken (cured & smoked pork loin), and salamis imported from Switzerland, Germany, Italy and Australia. The in-house sausages like the German nuernberger bockwurst and Swiss-style veal and wienerli sausages made from a special traditional recipe are a must-try.
With a wide clientele of mainly expatriates, Huber's specialises in a wide range of cuts that promises to bring the taste of home to clients from Europe, US, Japan and Brazil. It has US-size angus porterhouse steaks, and burgers for the American, and even the picanha-a BBQ meat that is very popular with Brazilians.
Peter's Butchery
32 Siglap Drive, Singapore 456157, Tel: 64625977
Opening Hours: 9am to 5 pm
As a pioneer butchery and established wholesaler that has been around for the past 20 years, Peter's Butchery gives its customers real value for money-with prices of around 30% lower than most other specialist butcheries in the market. Originally situated at Holland Village, then at Holland Grove, it is now one of the rare gourmet butcheries in the east side of Singapore, at 32 Siglap Drive.
Owner Malcolm McKenzie is actually a farmer himself, who owns a farm and vineyard in South Australia-where most of the butchery's produce hails from. With a more wholesale set-up, the prices are kept very competitive here-if you purchase whole portions (like a whole beef tenderloin for just $38.80 per kg), you can save up to 35% of the cost of a pre-cut portion. Peter's Butchery is also the sole agent for Vili's Aussie pies and pastries and Kookabrotha's frozen desserts from Wodonga in Singapore, which have drawn a large fan base of young couples and expatriates.
Meat the Butcher
615 Bukit Timah Road, Tel: 64651651
Opening Hours: 10a.m to 7p.m daily
Website: www.meatthebutcher.com.sg
The newest player in the market that just opened last September serves up a wide variety of meats with highly personalised service. Nestled in a row of shophouses along Bukit Timah Road, Meat the Butcher offers premium meats like Wagyu from Australia and marinated lamb chops for the convenience of its customers. As a small store, it is able to provide very individualised service and a close, personal relationship with its customers.
The head butcher, Sunny Foo, has been in the business for 30 years and is familiar with both Asian and Western cooking cuts-a definite plus when you are looking for just the right cut of pork to make some home-made char siew. Best sellers here include the grain-fed rib-eye steak, tenderloin and lamb cutlets. The burger patties which contain 100% beef (with no artificial meat extenders) are also a must-try, especially the wagyu burger patty which is definitely worth parting $9.60 per 100 grams for.
Swiss Butchery
30 Greenwood Avenue , Tel: 64687588
Opening Hours: Weekdays 10am to 7pm; Sat 9:30am to 6:30pm; Closed on Sunday.
Website: www.swiss-butchery.com.sg
Started in 1994, the European-styled Swiss-Butchery has since grown to be a household name in Singapore. "We have the benefit of being the only manufacturer of sausages, hams, salamis and other specialty meat products guided by two accredited German Master Butchers. Furthermore, as we are our own importers, we are able to maintain very competitive prices for your customers," says Foo. Gourmet meats range from air-flown beef, veal, lamb and kurobuta pork from Australia, while other premium produce like cheese and cold cuts are also available.
Imported spices are also used to formulate Swiss Butchery's unique "secret recipes" for their in-house sausages and hams, so they are a definite must-try, along with best-sellers like the angus 200 days grain fed beef rib-eye and Berkshire honey star ham.
The Butcher
44 Jalan Merah Saga, #01-50, Tel: 64720073
Opening Hours: Weekdays 9:30am to 7pm; Weekends 9:30am to 6pm
Website: www.thebutcher.com.sg
This contemporary Australian butchery is opened in 2003 as a "result of dinner table talk about the need for a quality Australian butcher in Singapore". The Butcher's retail store in Chip Bee Gardens, Holland Village, imports all its own beef, pork and lamb-chilled and air-freighted direct from Australia to ensure optimum freshness and quality. There is also a qualified head butcher/ general manager who sources the meat from select regions down under. The Butcher's handmade Aussie-style sausages that come in all sorts of gourmet flavours are a definite must-try. The fact that they are made as lean as possible is also an added bonus.
Beef steaks and chicken are also popular hits with regular customers and its wide array of Australian wines and delicatessen products, ranging from top quality cheese to pestos, complete the picture of a one-stop shopping experience for the discerning shopper.
---