20 Questions with chef and social media sensation Lennard Yeong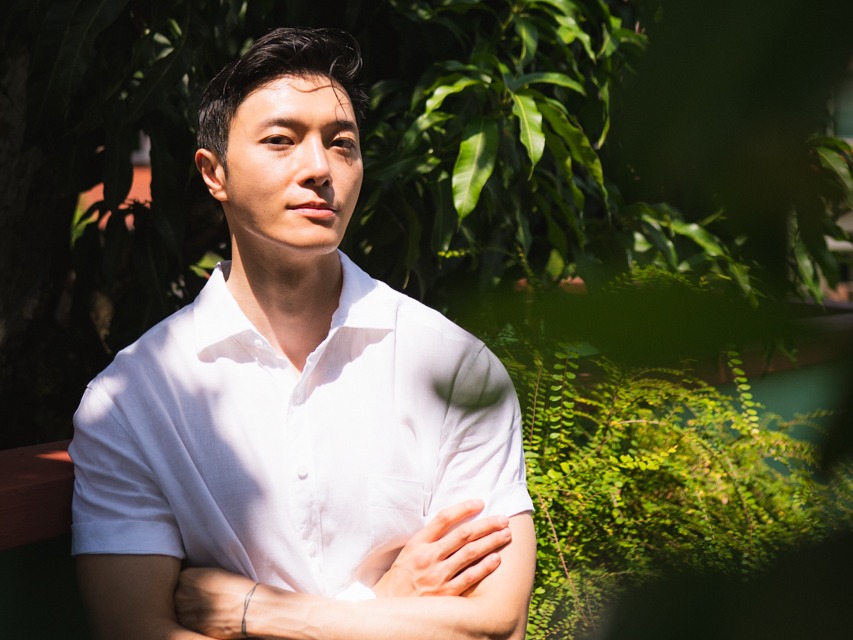 20 Questions is a HungryGoWhere interview series with the who's who of the F&B sector. 
I'd seen the glossy pictures of Lennard Yeong plastered over social media and slick editorial magazines. Suave with K-pop star good looks, and airbrushed to perfection.
And I'd read his story: An engineer by training, the 34-year-old became a self-taught cook after realising the kitchen was his escape. After he made the finals of the 2015 edition of MasterChef Asia, he made the leap into the food world.
Today, he's the in-house chef at Miele Singapore, which sells luxury home appliances.

Yeong cooks at Miele's events, such as cooking demos and private meals. He also creates content for social media in the Miele kitchen.

When I first reached out to him in March with the prospect of an interview, his schedule was packed. It took two months before we fixed a date to meet.

When the day came in May, Yeong was disarmingly warm and down-to-earth. Dressed in a casual singlet, he invited us into his home in West Coast. Watching us nearby with amusement were his parents — Yeong's biggest cheerleaders. 

The one-and-a-half hours we were there — yes, Yeong was so seasoned with interviews everything ran like clockwork — felt like a far cry from the polished dialogues that are second nature to many influencers. 
Our interview was personal and intimate, without the theatrics.  
Here's a lightly edited excerpt:
 
1. You worked in engineering before you made the switch to become an in-house chef. What was the turning point?
Turning 30. I always wondered if I could make a career in food and I realised, getting close to 30, that if I didn't do it now, I'd probably never do it. It felt like a now-or-never kind of situation. MasterChef was when I was around 27 or 28, but after that, I went back to engineering.
I did it for two more years and eventually quit. I never really fit into the engineering world. At that time, I didn't have a lot of savings and felt it was a very big risk to go into food. So I went back to engineering and saved up, so I'd have a financial safety net, in case I failed. When I had the safety net, I finally took the plunge.

2. How did your life change after you joined MasterChef Asia?

It's hard to say. It afforded me a lot of opportunities to network and meet people, people I'm still friends with to this day. But I didn't really pursue (this path) because, like I said, I felt I didn't have enough savings to take the risk.

I already had my Instagram following before the show. Being on MasterChef definitely helped, especially in a regional setting. There were people who started following me from Indonesia, the Philippines, markets that I didn't even know I could be in. 
3. What's one thing about being a chef that you didn't know until you became one?
The physical aspect of it.

For example, if you're an investment banker, you work 14 hours a day, and it's probably the same for a chef. But the difference is that as an investment banker, you're probably sitting 90 per cent of the time. For a chef, you're standing 90 per cent of the time. And it takes a toll on your body.

I know a lot of chefs in their 20s. They're super gung-ho. Just push, push, push, but once they hit their 30s, they're like: "Whoa, I need to see a chiropractor. I need to see a specialist because my legs are aching constantly, my back's aching constantly."

I worked in a few restaurants for a while and I realised very early on that it'd not be sustainable for me.
4. What's the most life-changing dish you've had?
I love going to Tokyo to eat.
My favourite restaurant is Kyo Aji. They once served me a fig dish as a first course. My friend went a week later and the restaurant served him the same dish, but it was hot. I always wondered why they changed the temperature, and they told me they change it depending on the temperature of the day. So, if it's a hot day, like the day I went, they serve it cold because they want to cool the diner down.
It changed the way I think about food, because it's really about how the diner feels, and not about what I want the diner to eat.
5. Favourite dish to cook?
Soup, because that's my comfort food. I'm half-Cantonese and half-Teochew, and the Teochew side of me just finds soup the ultimate comfort food.

Eggs are my go-to snack, because they're quick to cook up and nutritious as well.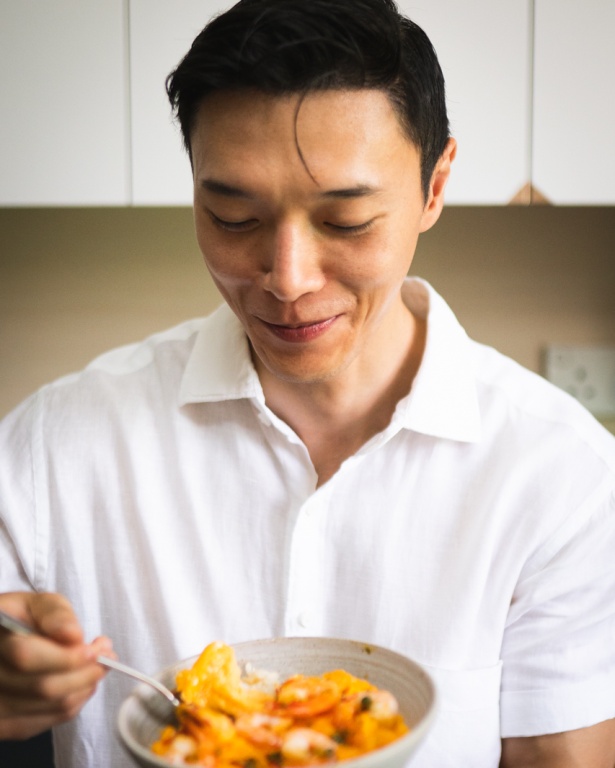 6. What's the most difficult dish you've attempted?
There's this dish, a crab salad layered with tomato, by Joel Robuchon (the late French chef). What's difficult is that he cuts it into a diamond shape. And I tried to replicate that after eating it and it was very difficult.
It's more of getting the shape right. Tomatoes obviously don't come in diamond shapes.
7. What are you obsessed with cooking now?
I've been practising smoking meats, but mine is electronic because I don't want to stand by every hour tending to the flame. The core of what I do is always Japanese, but I've many other interests.
8. If you could make and eat only one thing for a month, what would that be?
I've been making a lot of kimchi lately. It's very healthy. I would stir-fry it into rice or make kimchi soup.
It makes you poop a lot, haha, but it's also very low in calories — there's no oil and most recipes don't have sugar, so it's predominantly vegetables. I always have frozen chicken or fish, and I'll just add kimchi.
9. Tips for newbies looking to cook at home?
I realised a lot of people love following recipes to a T. I never, ever follow a recipe to a T.
It's about breaking down procedures.
For example, a recipe for beef will include how to cook the beef, how to make the sauce, and how to marinate the meat. If you like the marinade, just take that and save it in your arsenal. If you've a better way to cook beef, you can take the same marinade but use your method of cooking beef. So you never need to follow recipes to a T.
To me, it's picking the relevant points and then applying it to what you have.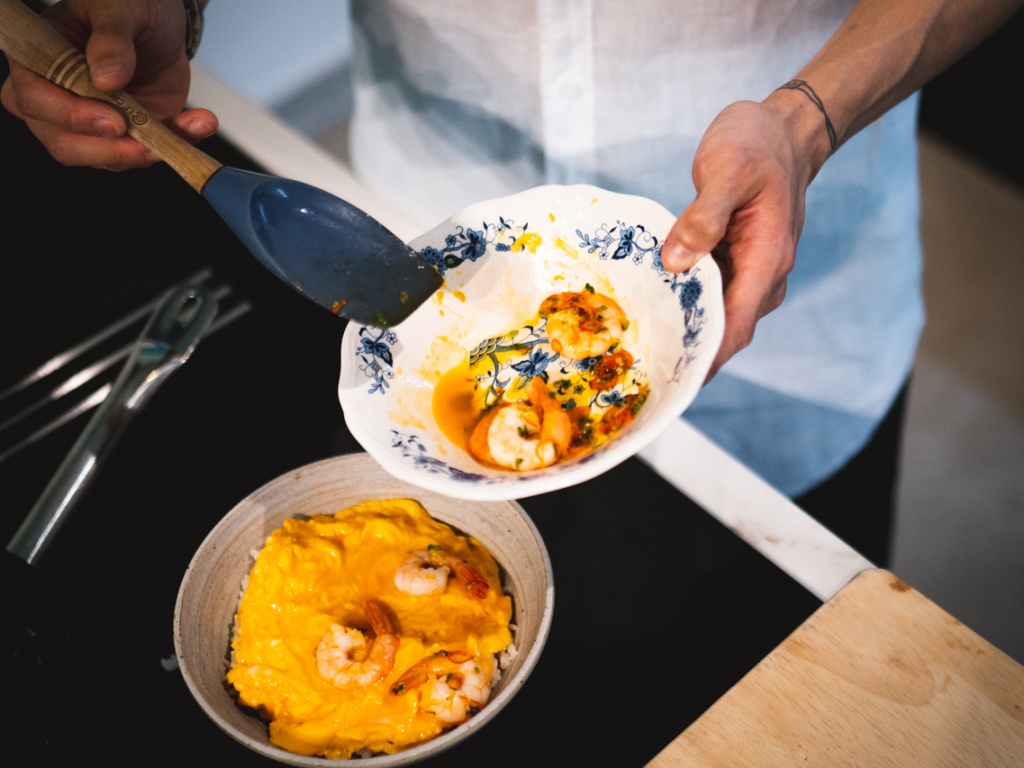 10. You're passionate about food sustainability. What's one change that people can make?
I'm passionate about sustainability in general. Just pack a small tote. The way I do groceries is, I never really know when I'm going to do it.
Sometimes, I go to the gym and there's a supermarket downstairs, and I'm just going to buy a few things. I always find myself in a situation where I wished I had brought a tote.
So, buy a small collapsible bag and put it into your bag. It'll save you taking plastic bags.
11. What does your daily routine look like?
I try to go to the gym in the morning. And if I've events, I'll buy groceries from all over, sometimes Sheng Siong, sometimes Phoon Huat, sometimes Cold Storage. And then, I'll prep the whole day.
And then, when the event time comes, guests will come in to Miele and I'll serve them.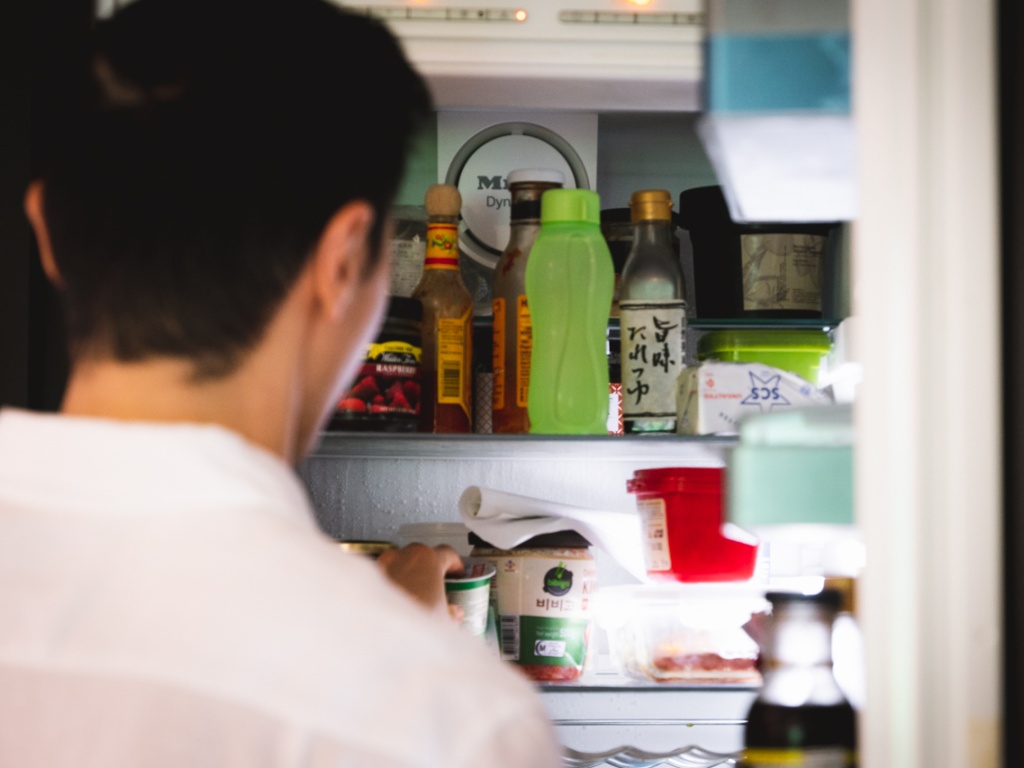 12. Away from work, you dabble in a lot of interests, from art spray painting to piano. What're your latest interests?
The piano thing is long dead; I actually just sold my piano. I think I used it just four times or something, haha. It was also a Covid thing, to be honest.
I recently rediscovered my love for photography.
I went to Paris and realised taking street photos is so fun. It even brought me more joy than eating. It's always been there, but it's been stagnant.
I don't really shoot in Singapore. But when I went to Paris, the lighting there was so nice, the people were so photogenic, and the weather was so nice that it made me want to go and shoot.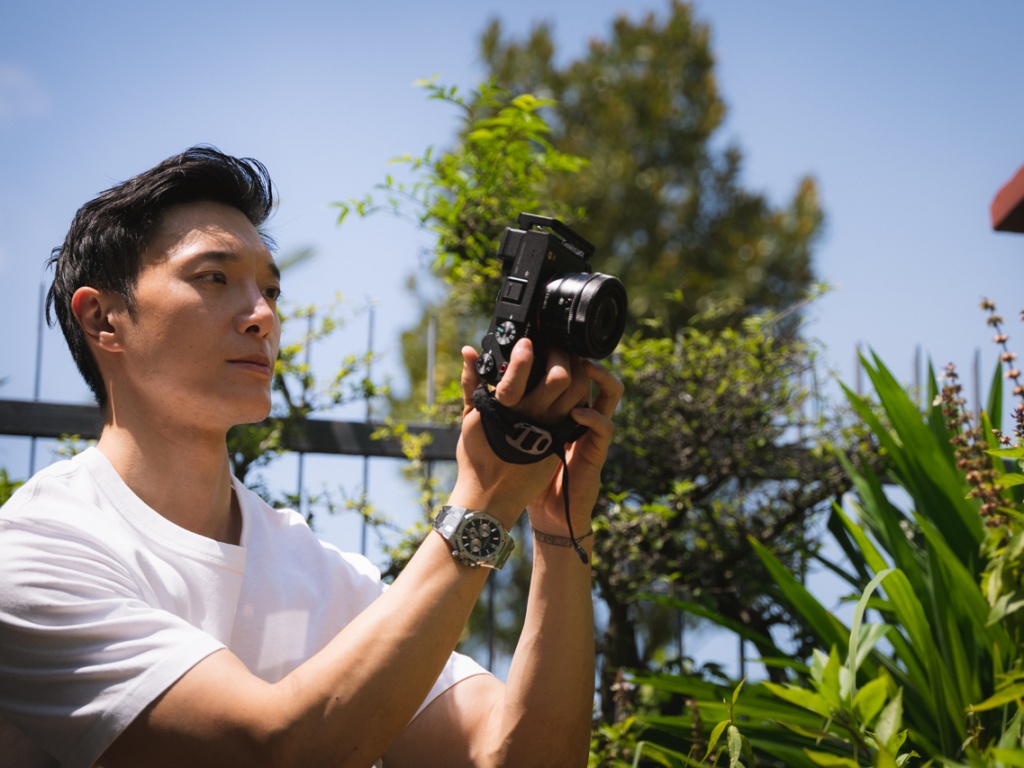 13. Do you prefer staying in or eating out?
I don't eat out very often, which most people don't realise. Eating out, to me, is still a treat, and I would want the norm to still be eating in. If I go out to eat, it's a special occasion. I'll eat at home probably four or five times a week.
14. Your guilty pleasure snack?
Dessert is always my guilty pleasure. I don't really like making desserts. So I tend to buy them, whereas food comes a bit more naturally to me and I can very easily whip up something.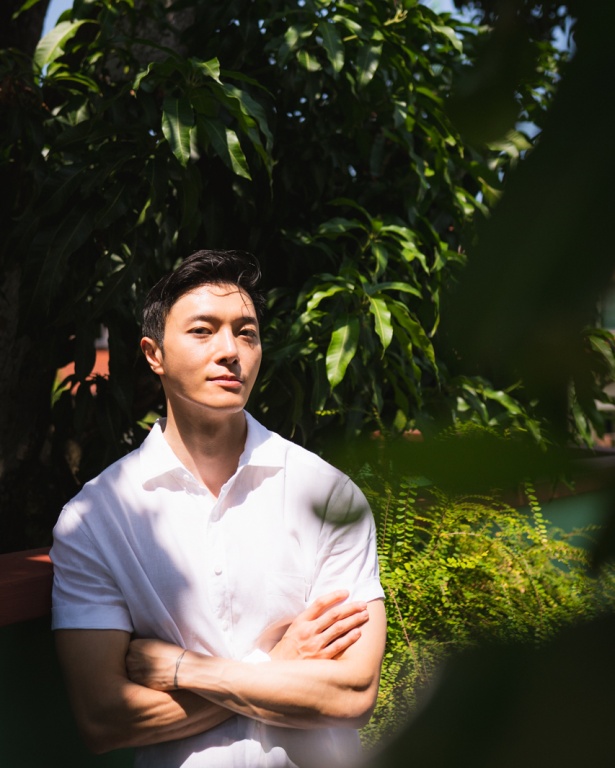 15. What's one thing people often get wrong about you?
I get the influencer thing a lot.
I don't really care about social media. I mean, it's given me a lot of opportunities and a lot of work, but I don't really care about fame. I don't chase it at all.
But I understand that it helps me with work and everything. So it's necessary — it's a by-product of like, hey, I want to get good jobs, I want to meet new people, and stuff like that.
16. Any crazy fan stories?
Not really. The craziest was during the MasterChef days, but since then, everyone's been quite chill. Back then, somebody impersonated me on Grindr (the gay dating app) and that person had my phone number, so he was giving it out.
And I recently got impersonated on Indonesian Bumble. People were texting me, asking if this was me, and I was like: "Nope."
But that's the reality. You don't even have to be particularly famous. As long as you put your photos online, there's always that risk. But these days, it doesn't really affect me.
I do get recognised on the streets, though. That day, I was shopping at Culina (in Dempsey) and this young butcher came up to me and asked: "Whoa, shooting new content, ah?" Haha.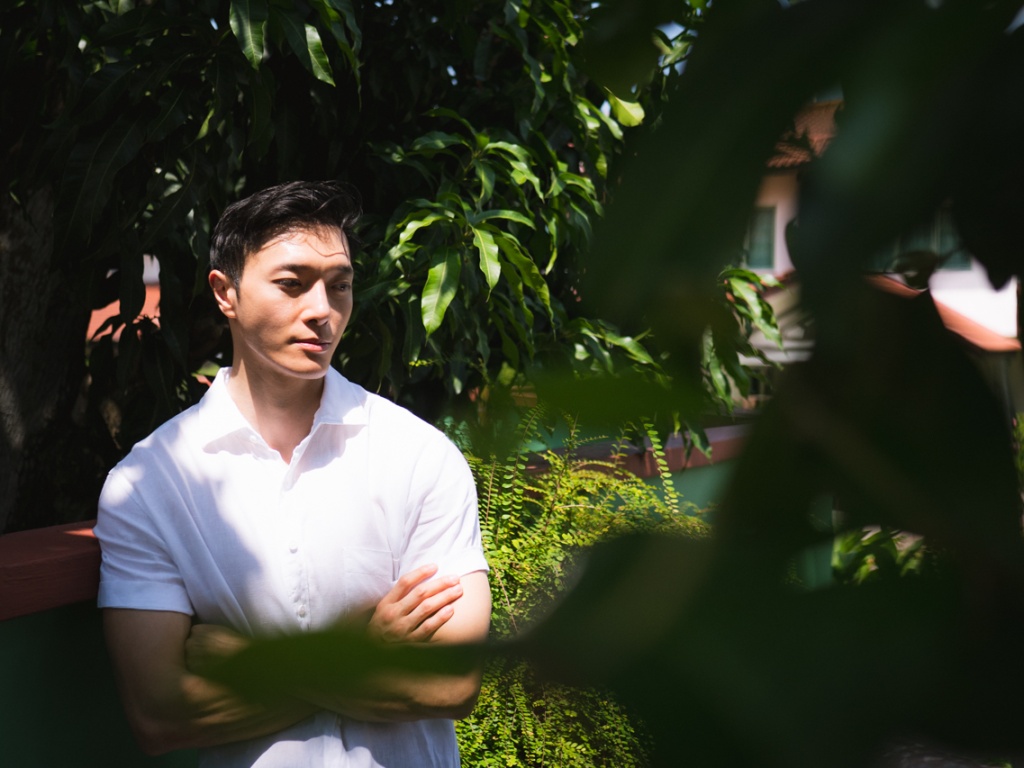 17. If you could give a Ted Talk on anything, what would it be?
I don't feel like I'm an expert enough in any particular subject. I guess people want to hear about the whole career-switch thing. People like to romanticise it. But for me, it was very natural.
It was always something that's been on my mind. So, when I switched careers, it wasn't like riding off into the sunset and doing this huge career change. It just felt like the right time. So I did it.
18. What'd you say to people who are thinking of taking the leap to pursue their passion?
It's very difficult because everyone's story is different. For me, the most sensible thing to do was to begin in small steps.
People always think: "Oh, you want to switch careers, you have to quit and then jump into it." What I did was, when I was in engineering, on the weekend, once a week, I'd work in a kitchen just to get a feel for what it's like. Rather than quit your job, you jump into that and you realise "oh, this isn't for me"… The reality is, people over-glamorise being in F&B. Being in F&B is a very tough life.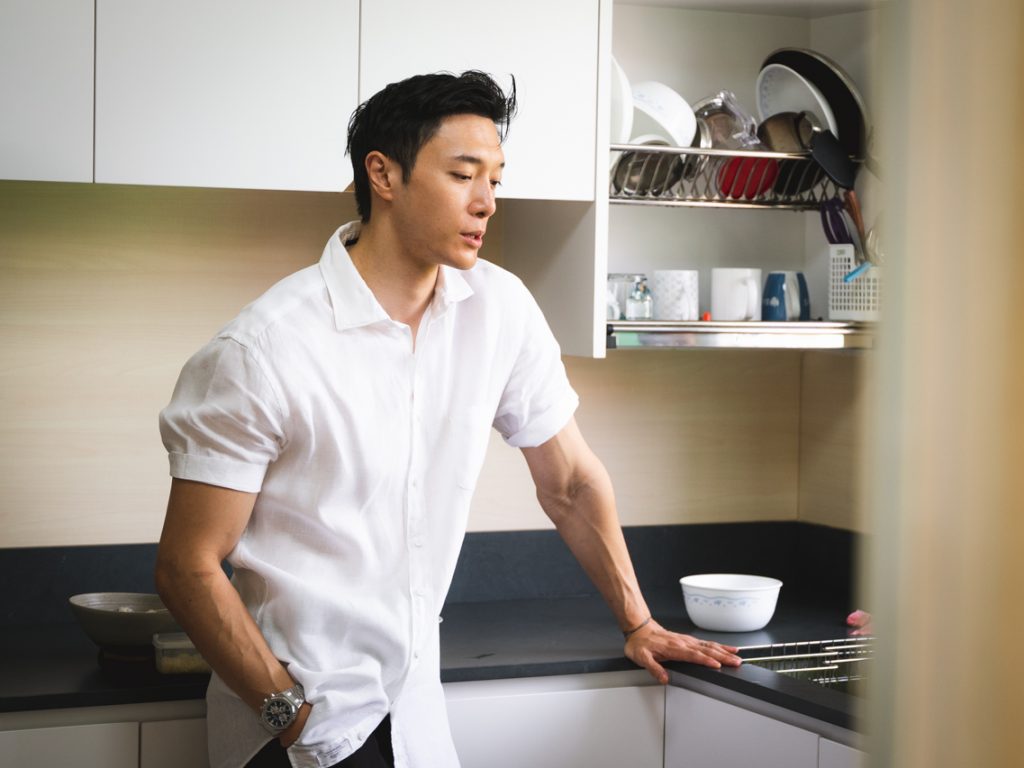 19. How did you get over your insecurities?
They weren't really insecurities. It was just constant worrying. At the end of the day, I'm living in my parents' house, but I've not taken a cent from them since I graduated. So I cannot make decisions, especially monetary ones, rashly.
My starting pay in my first job, as an engineer, was less than S$2,800. So I barely had enough savings. That's why I went back to engineering.
If you're very rich, you always have a safety net, so you can make more rash decisions. But someone who's poor has to make more conscious choices.
That's why it's very hard to give blanket recommendations or advice. For me, the financial part was definitely something I always thought about.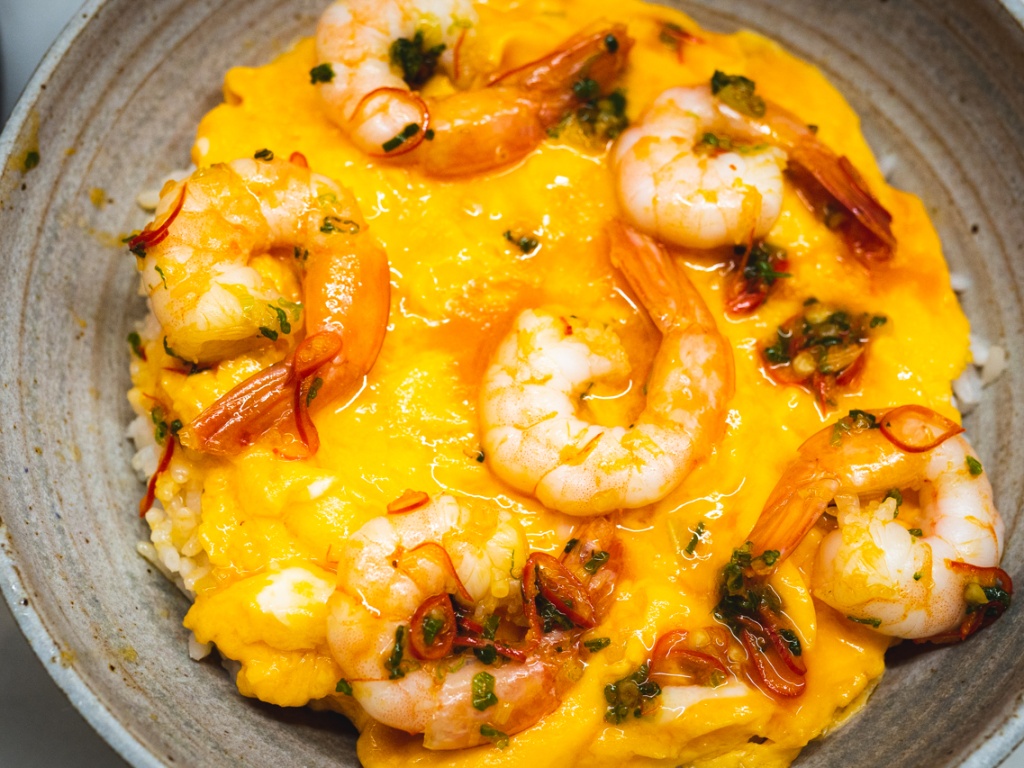 20. What's next for you?
It'd probably be non-food stuff. In the last year or so, I realised I've always had all these other interests.
I like fashion. I like photography. I like gaming. I like TV. But I always thought I'm known as the food guy, so I cannot do anything other than food.
Especially with Covid, I just got so bored and started posting nonsense on Instagram. And I realised that people can see me as more than a food person.
Food will always be my core, but I realised I can pursue new interests. And people are quite accepting of that.
I love the job I'm in now. It allows me to cook, but also has reasonable hours.
I don't think I've an interest in opening a restaurant anytime soon. Private dining may be something I can consider in the future, but maybe until I get my own place.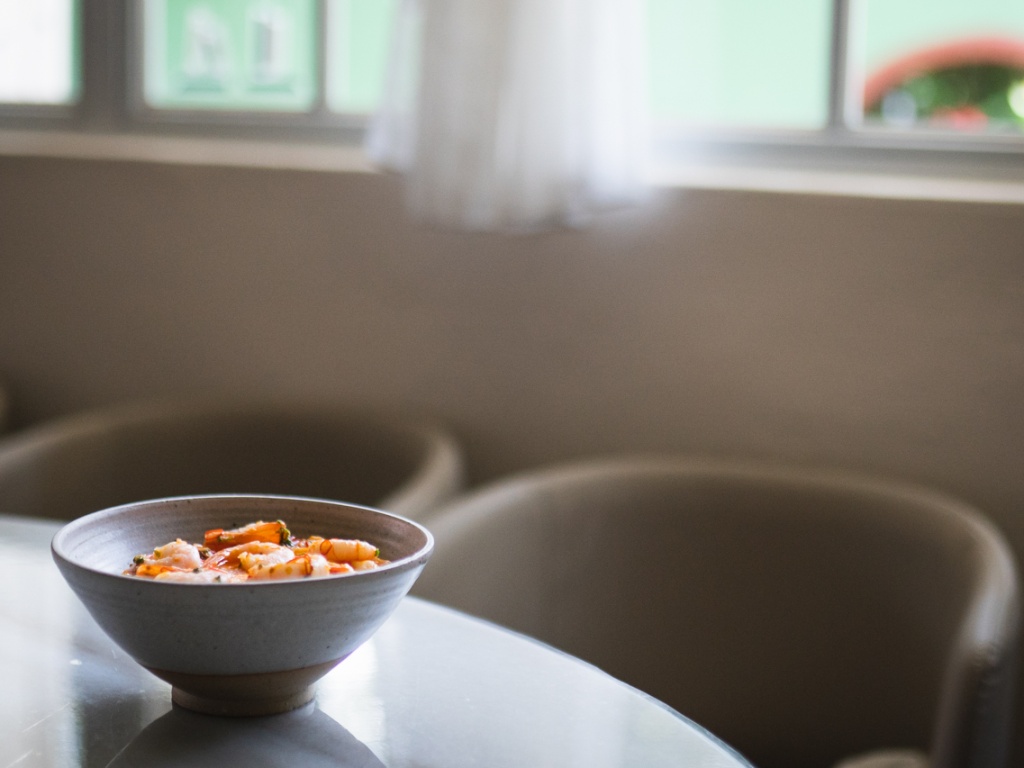 My parents are very supportive of everything I do. When I was on MasterChef, my mum would go on Facebook and read all the comments. If someone's saying bad things, she would try to defend me. I would tell her: "You know, people are going to find out you're my mum and it's not going to be good."
If it's the first time you've dealt with these things, you're not sure how to navigate it. But after a while, you just get used to it.