Menya Kokoro: The world's largest mazesoba (dry ramen) chain!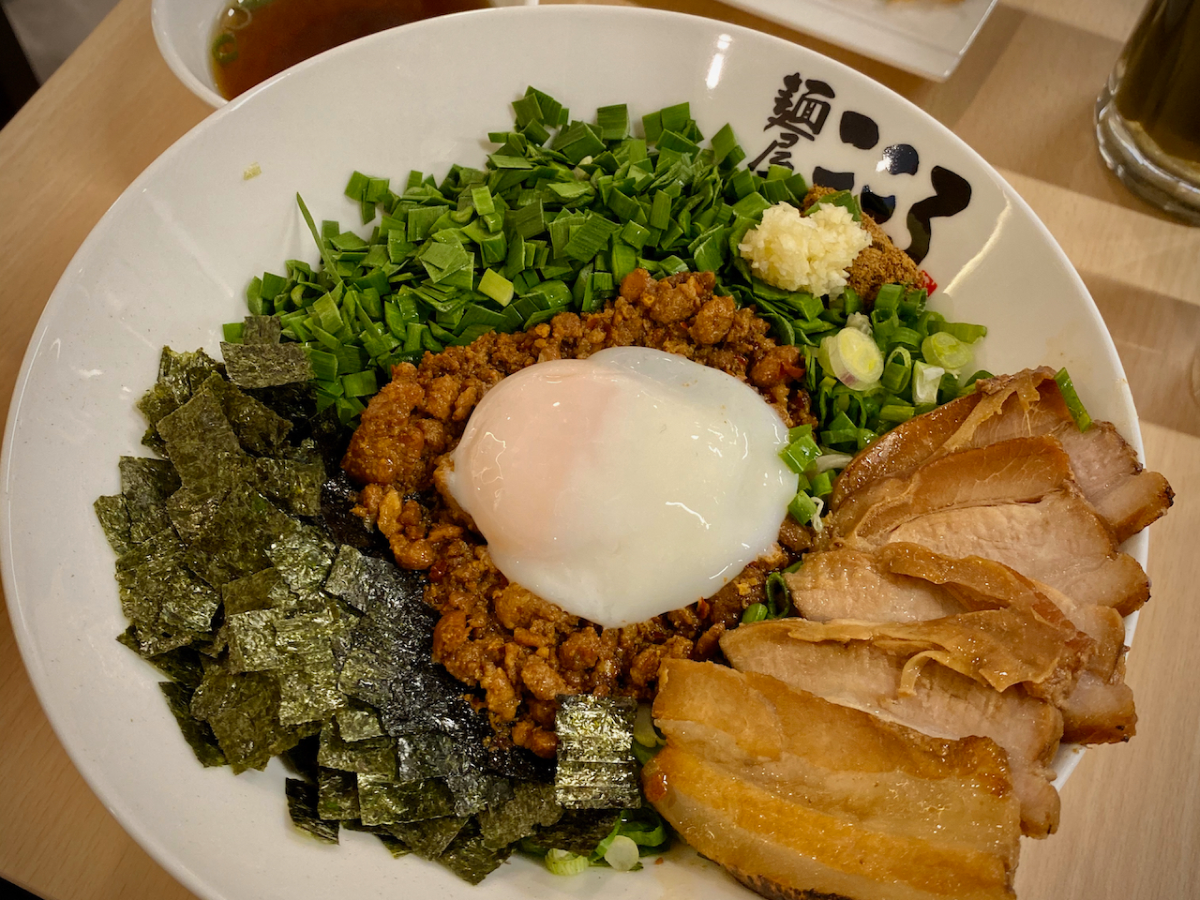 Mazesoba — mixed noodles, dry ramen or soupless ramen — is arguably the latest Japanese trend that's hit Singapore, with more than 10 eateries starting to capitalise on the dish in the past two years.
Menya Kokoro — the world's largest mazesoba chain — entered the market in 2018 with an outlet  at Suntec City and the response has proven so popular that they have subsequently opened up two more outlets in town.
The brand is started by Chef Takuma Ishikawa who trained under the originators of Mazesoba (Menya Hanabi in Nagoya, Japan) before venturing out on his own to start Menya Kokoro in 2013.
His version of mazesoba went on to win the Best Mazesoba 2014 award by Tabelog, Japan's biggest food review website.
The business has since aggressively expanded to 27 outlets in six countries — Japan, Indonesia, the Philippines, Thailand, Vancouver and now Singapore.
The menu at Menya Kokoro has a fairly wide selection of mazesoba but the original Nagoya-style, the Tokyo Mega MazeSoba ($12.80/14.80) is still the most alluring.
Dressed soba noodles are topped off with generous amounts of spicy minced pork, soy-braised pork belly, spring onion, fish powder, garlic, chives, nori seaweed and raw egg.
Everything is mixed together and the overall effect is a complex flavour and texture mix that has meat and fish flavours, spiciness, vegetable herb tastes, garlic and is gently creamy because of the soft boiled egg. The good thing is that the flavours are balanced and no flavour over-dominates.
The soba noodles have a good thick, chewy bite and are apparently good for you as it has a high content of fibrous whole wheat.
Alot of the flavour comes from their signature minced meat which has a highly concentrated flavour made with more than 10 ingredients.
That said, the meat is not soft and fatty like how a good Bak Chor Mee would have it. It's more dry and has a hardier texture. The same goes for the soy-braised pork belly.
The base sauce (tare) is imported from Japan and so is the fish powder (gyofun) which is made of several types of fish, not just bonito.
You have the option to add some of their house-made white vinegar and it gives the dish a bit of a zest.
It is because of this sour tinge that people say that mazesoba is the Japanese version of our local Bak Chor Mee.
Judging by the basic flavourings, it is somewhat true. The soba noodles are dressed using soy sauce, pork lard and you have the option of adding white vinegar. Instead of a sambal chilli, spicy minced pork is used.
As the toppings are so generous, there will be a lot leftover after you finish the noodles, so you can request for omeishi — a small saucer of rice that you can request to finish up the remaining sauce in your bowl.
There are variations on the original mazesoba theme —which is just vegetarian, adds beef, cheese and spicy options.
Also interesting is their new creations of Beef Sesame Hiyashi Ramen (#13.80/15.80) where white Goma paste and sesame oil is the main flavouring and the Mentai Ebi Mazesoba ($13.80/15.80) which uses Mentai butter (cod roe, oil and cheese).
---
This archived article appeared in an earlier version of HungryGoWhere and may not be up-to-date. To alert us to outdated information, please contact us here.