Review: The dessert omakase at Catkin by Huishan is sweet, sweet perfection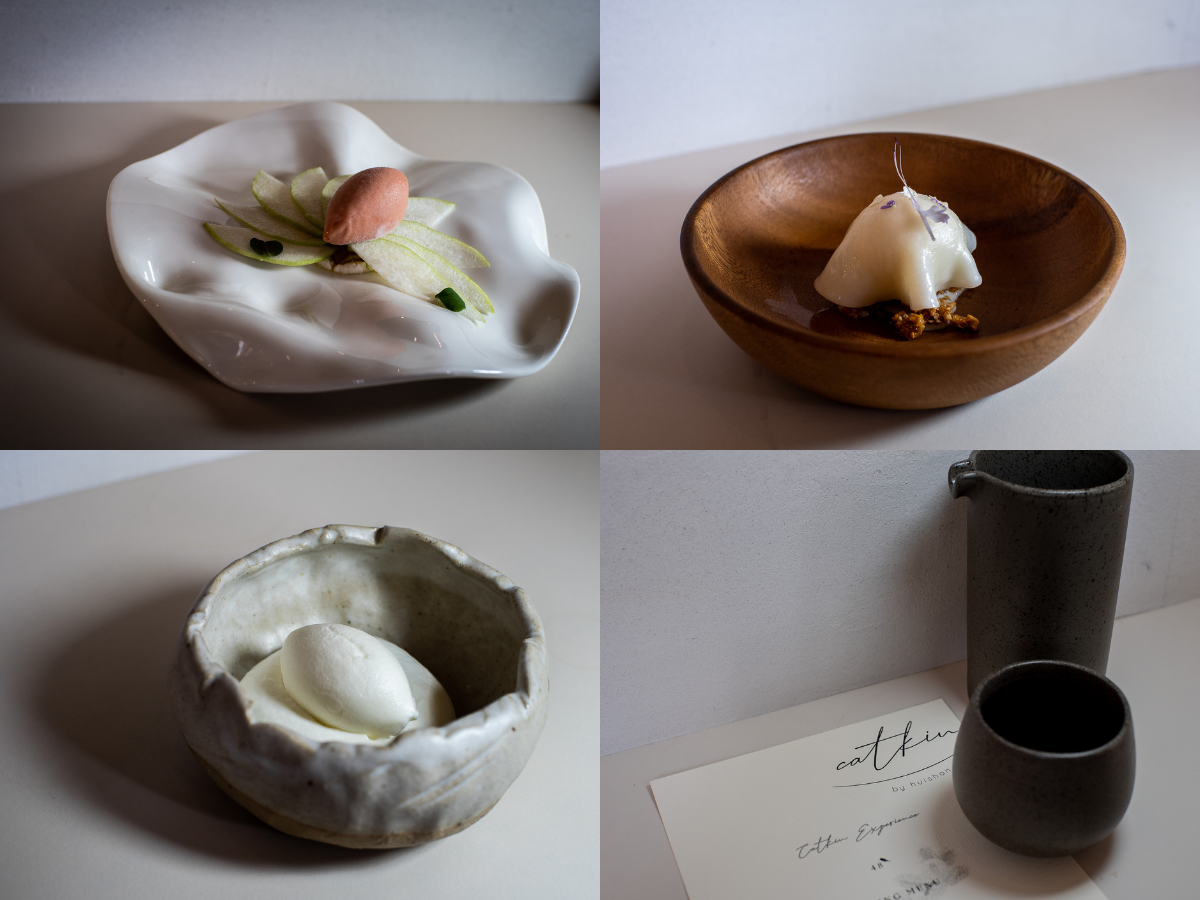 If there's one thing pastry chef Soh Hui Shan wants to do, it's to make dessert a dish worth having at any time of the day and not simply something you save until the end of a meal. For her, dessert can and should exist independently. It's a philosophy she imbues at Catkin, where an omakase-style menu — served at limited hours of the week — takes centre stage.
Here, nestled within the cavernous space of Twenty-Eight Cafe, at the intersection of Wilkie Road and Niven Road, Soh dishes out exquisitely handcrafted sweets shaped and moulded by flavours of Singapore.
In an interview with CNA Lifestyle, Soh said the concept at Catkin was inspired by Kyo-Bar in Bangkok, Thailand. 
"I want to break into the niche market of dessert omakase or dessert avenues, which are currently not a common sight in Singapore," she added.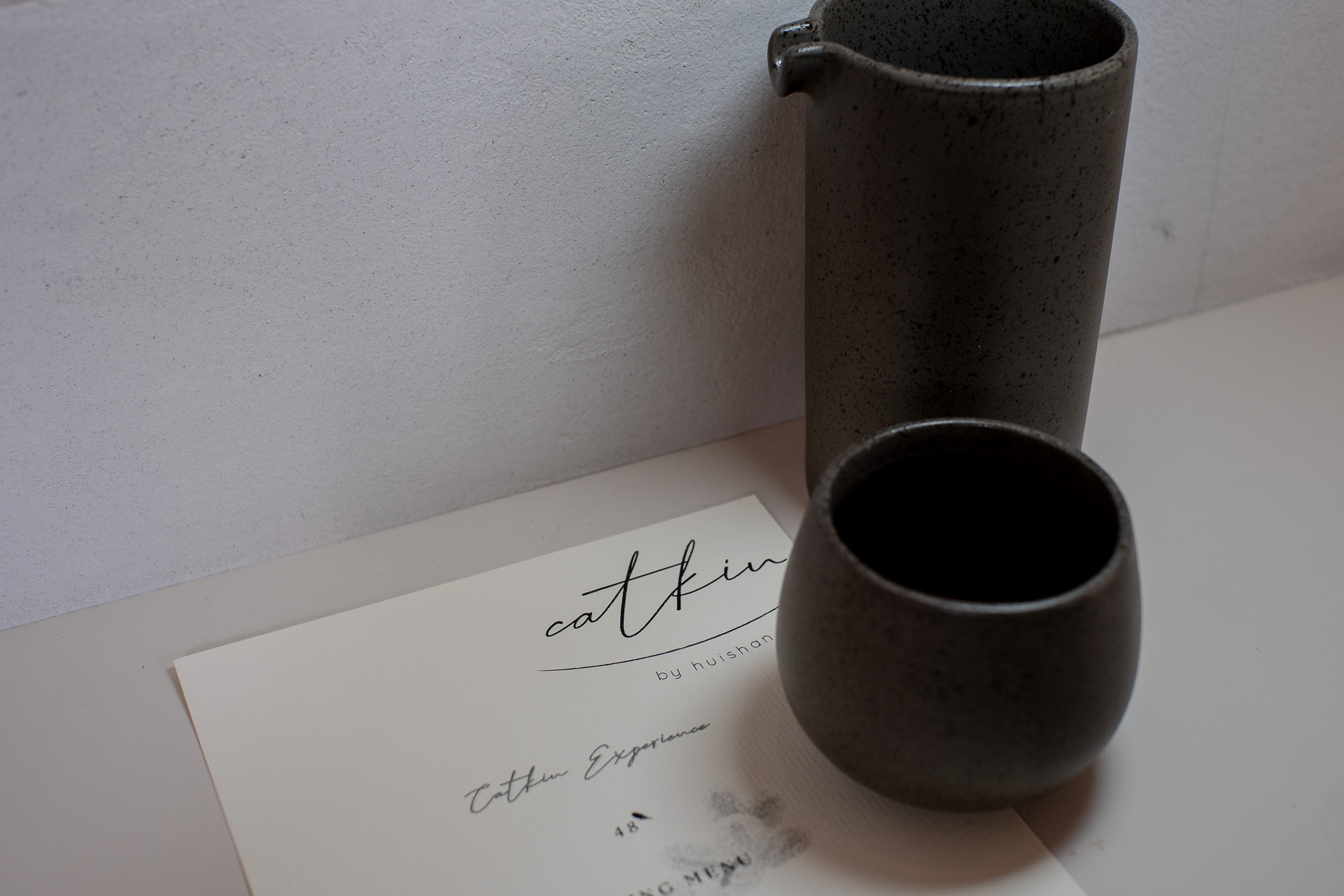 The backstory
I'm familiar with Soh's desserts. 
The first time I tried them was at Willow restaurant, where she was head pastry chef. Her dish of a salted pistachio & nibs macaron served with sour pate de fruit "beetle" was equal parts revolutionary and tasty. 
All the praise and accolades are not without reason or training. Aside from Willow, Soh has staged at storied fine-dining restaurants such as Andre and Zen. She also did a brief stint at the now-closed Cheek by Jowl by chef Rishi Naleendra. 
From the open oval kitchen island at the centre of the bistro, Soh puts her years of training to good effect, single-handedly creating and plating desserts for guests seated around the island, waiting for the magic to unfold.
Our verdict
For S$48, Catkin's omakase dessert menu offers a three-course plated dessert with two tea pairings. The day I went, I had the rooibos chamomile honeybush and the white tea elderflower, both lightly scented teas that pair elegantly with the desserts. 
There are also a la carte options for the three desserts, though ordering them separately makes little economic sense.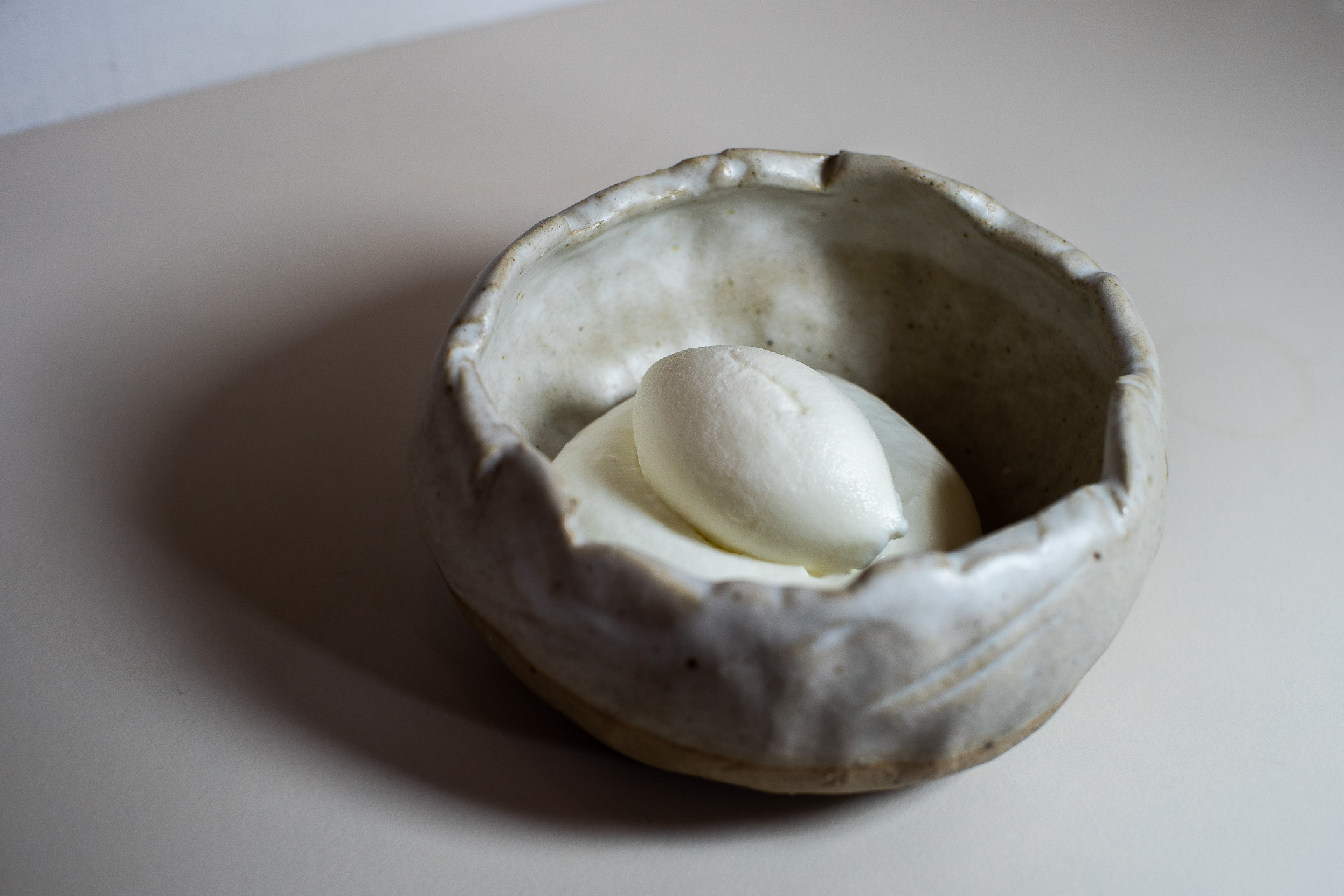 The prix fixe menu starts with the kueh tutu (S$14 for a la carte), an exquisite plate in subtle hues of white inspired by the local version of the same persuasion. 
You can choose between the peanut or gula melaka coconut — I went for the latter, as I always do when faced with the option at my neighbourhood's pasar malam stall.
A quenelle of white pandan gelato sits on a pool of rice flour espuma foam, barely budging or melting in the slightest as I turn the bowl this way and that for the perfect photo. The espuma is airy and incredibly light, mimicking successfully kueh tutu's finely pounded rice flour. 
Hidden beneath this blanket of weightlessness is desiccated coconut mixed with gula melaka, which, though delightfully saccharine, could do with being 20 per cent less sweet to balance with the lightness of everything else in this bowl.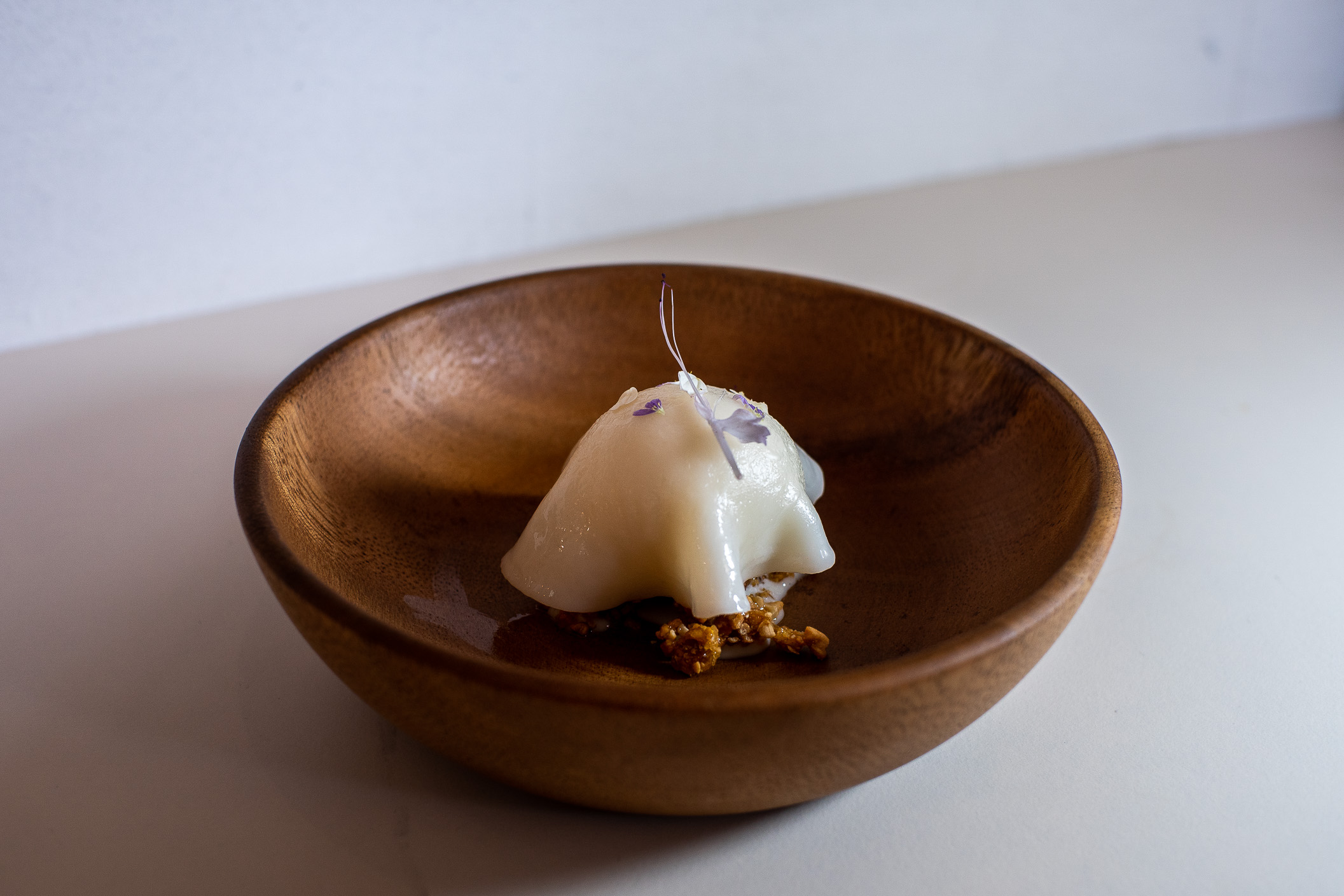 The muah chee (S$16 for a la carte) is an uncanny representation of its namesake, duly elevated to match the elegance on display. The showstopper is a round of peanut gelato mixed with textural specks of peanut that sit under a blanket of mochi that's mind-bogglingly soft. The balance of textures here is phenomenal.
Catkin's dessert omakase ends with the sour plum guava (S$16 for a la carte), which does double duty as a dessert and a delightful palate cleanser. 
This dessert is where Soh's artistry as a pastry chef shines. The plate is a canvas on which thinly sliced guava seasoned with calamansi comes served with a quenelle of bright guava sorbet. It's citric-on-citric action that's deliberate and incredibly well-planned.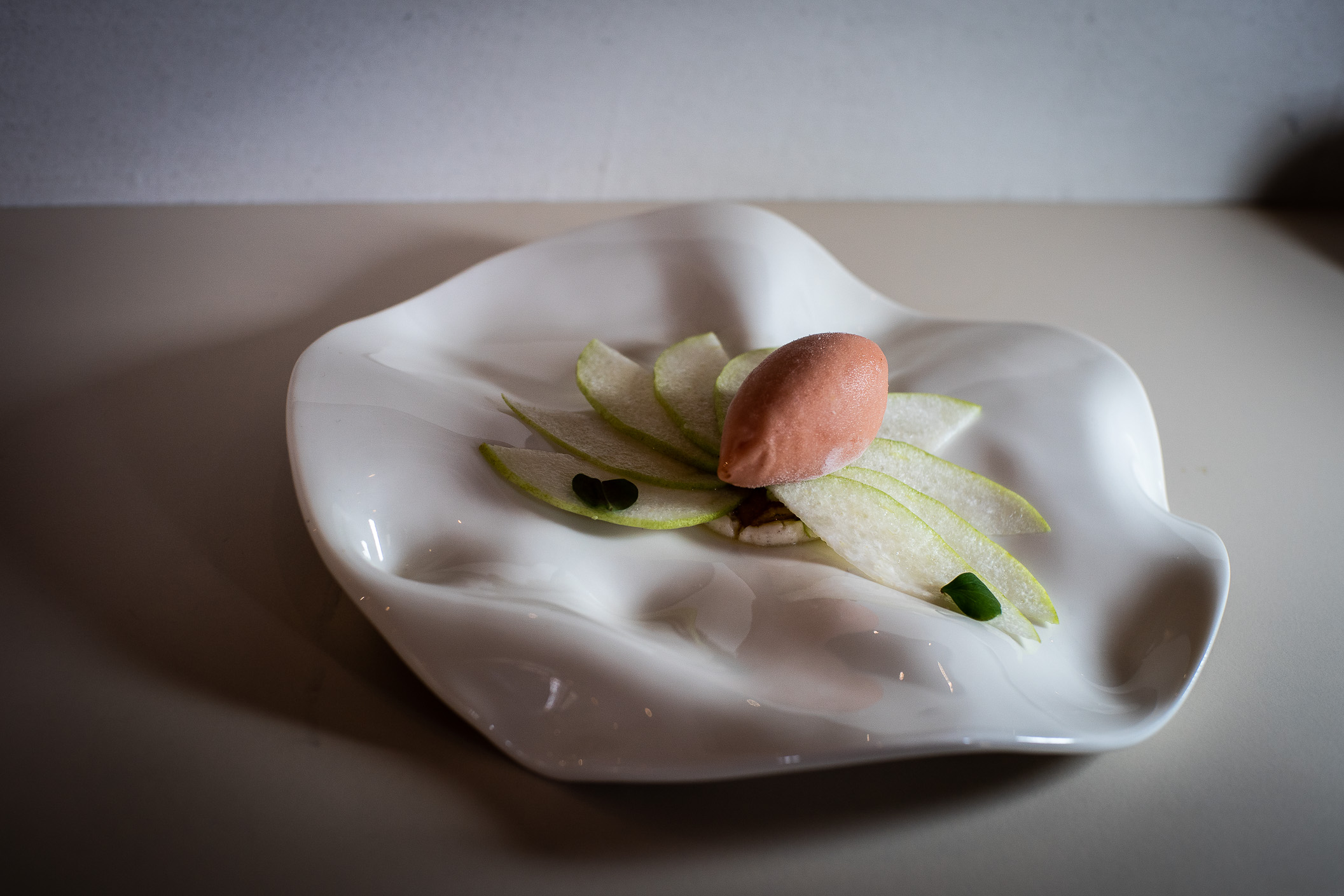 There's also mascarpone cream in this that lends a creamy mouthfeel to the plate. 
But it doesn't end there. Continuing her trajectory of hiding things beneath other things, Soh included dried and freshly diced guava at the heart of the presentation and threw in cheng tng jelly to remind us that she's an OG Singaporean at heart.
What it could improve on
Food-wise, nothing is out of place. It's sweet perfection personified. 
The only thing I take issue with is its limited opening hours (four hours on Wednesdays and Thursdays, and five hours on Fridays, Saturdays and Sundays). 
It's a strange gripe, I know, and perhaps there's a perfectly reasonable explanation for it. But it pains me to know that excellence has such time limits. 
Our quick takes
Is it conducive to conversation? Yes. The dessert parlour shares a space with a cafe mostly filled with working customers quietly typing away on their laptops.  
Is a reservation necessary? Yes. Catkin does not accept walk-ins. 
How to get there? It's across the road from Peace Centre, and is a seven-minute walk from Rochor MRT station or a 10-minute walk from Little India MRT station.
HungryGoWhere paid for its meal at this restaurant for this review. For other dessert recommendations, read our review of Cafe Kitsune. 
Book a ride to Catkin by Huishan.
28 Wilkie Road, 01-06
Nearest MRT station: Rochor
Opens: Wednesdays and Thursdays (12pm to 4pm), Fridays to Sundays (11am to 4pm)
28 Wilkie Road, 01-06
Nearest MRT station: Rochor
Opens: Wednesdays and Thursdays (12pm to 4pm), Fridays to Sundays (11am to 4pm)