7 Places to Unwind At After Work and Over Weekends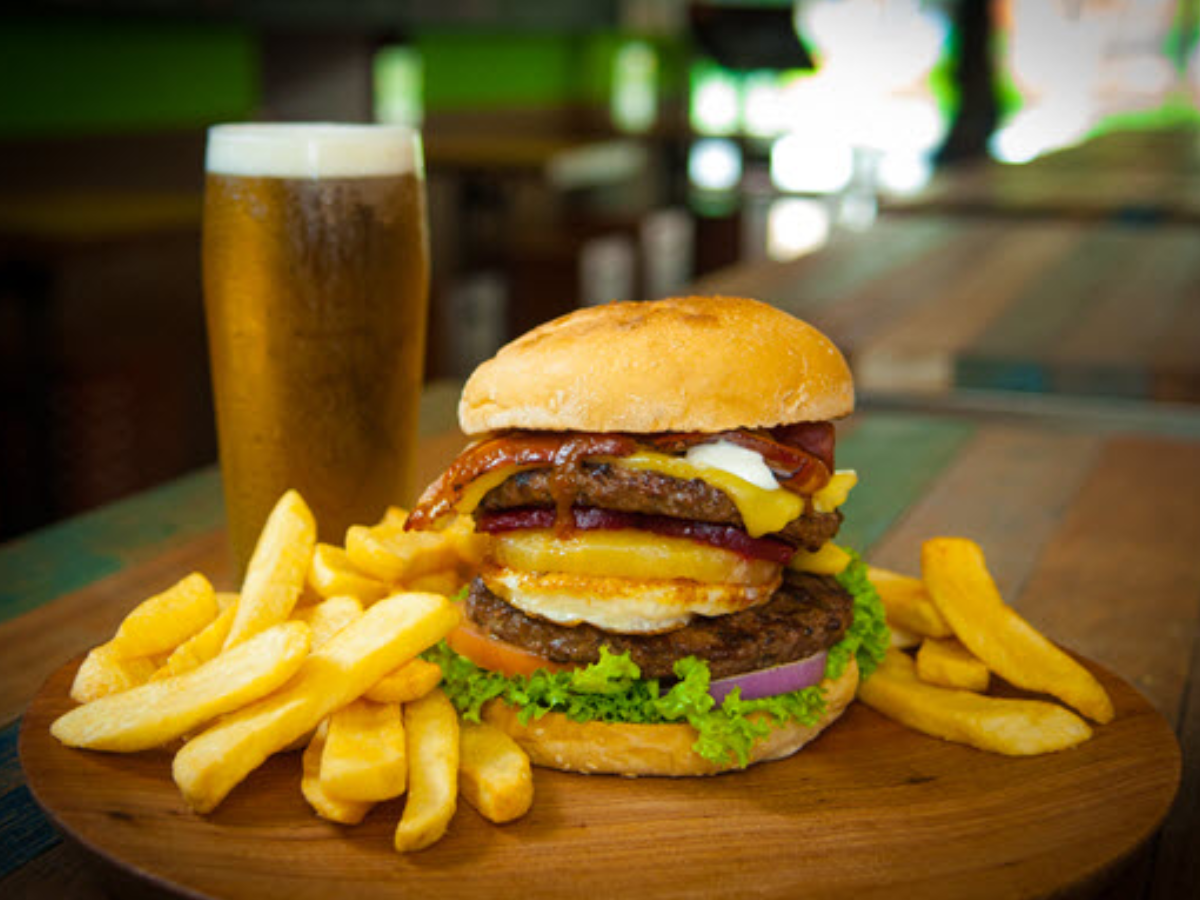 Sometimes, all we need after a tiring day or a long week at work is a good drink. Here are some bars and cafes, tucked away from the city's hustle and bustle, which you can go to reinvigorate your tired mind and weary soul.
1. Mogambo Bar & Restaurant
Burgers aren't just about slapping a patty between two buns and calling it a night. Mogambo Bar & Restaurant knows what makes up a good burger, and is serving up juicy gourmet buns by home-grown burger makers, BERGS, as part of its dinner menu. A popular after work spot, Mogambo's has two bars, an island-style bar for private functions, and another dedicated to outdoor dining and drinking, so there's always a table free.
Mogambo Bar & Restaurant | 3 Canton Street, #01-01, Boat Quay, Singapore 049745 | Tel: 6438 9808 | www.mogambo.sg
2. Hero's
Be transported back to the days of the Wild West when you step into Hero's, a Western Saloon-style bar situated just along the river. If you are a beer aficionado, you will enjoy the bar's one-of-a-kind beer-tap booths allowing customers to pour their own pint. In fact, guzzle at least 15 litres of the gold ale in one night, and you will be immortalised in the "Most Wanted Outlaws" leader boards. Hero's also serves juicy gourmet burgers, Chicken Quesadillas and Cajun Chicken Strips that you can munch on while rocking out to the bar's resident band.
Hero's | 69 Circular Road, Singapore 049423| Tel: 6438 6058| www.heros.sg
3. The Pecking Order
Hidden in an alleyway off North Canal Road is a cosy café-cum-bar called The Pecking Order, which offers weary professionals a place to unwind after a hectic day at work. It serves a mishmash of European and fusion cuisine which is sure to sate even the healthiest of appetites. Enjoy some hearty pasta with its Prawn Tagliatelle in Cognac and Sea Urchin sauce, or sink your teeth into the tender Wagyu Hanger Steak. Or if you just want to kick back with a drink, the bartender is more than willing to concoct a cocktail for you.
The Pecking Order | 13 North Canal Road #01-01 Singapore 048826 | Tel: 9822 1789 (11am–4 pm), 6221 7188 (from 4pm onwards)| tmmcollective.com/concepts/the-pecking-order
4. The Mad Men Attic Bar
No, this bar isn't run by advertisers on their days off; it is actually a rooftop bar hidden away in an old shop house on North Canal Road. Mad Men offers an array of drinks, such as whiskeys like Balvenie, Glenfiddich and Japan's Nikka, and craft beers, ciders, sakes and cocktails. But if you are craving for food, do try its "har cheong" chicken chunks fried in shrimp paste; Luncheon Meat Fries dipped in sambal chili; or the Roasted Bone Marrow with Escargot. Don't miss the live music here either, which ranges from jazz to rock and roll.
The Mad Men Attic Bar | 13 North Canal Road #03-02 (Attic), Singapore 048826 | Tel: 9822 1789 (11am–4 pm), 6222 3529 (from 4pm onwards)| tmmcollective.com/concepts/the-mad-men-attic-bar
5. The Men's Room
An underground-styled bar, with a liquor lounge filled with spirits of all sorts. Despite its name, it is no exclusive gentlemen's club, and equally popular with the ladies. Specialising in whiskeys and gins, the bar is home to a selection of unusual spirits and artisanal gins, such as Bruischladdich and The Botanist. However, if you are feeling adventurous, you can also request for a bespoke cocktail, and the mixologists will be on hand to swirl up your choice of alcohol.
The Men's Room | 13 North Canal Road #03-02 (Attic) Singapore 048826 | Tel: 9822 1789 (11am–4 pm), 9822 7188 (from 4pm onwards)| tmmcollective.com/concepts/the-mens-room
6. The Merry Men Kitchen + Bar
An Aussie-style restaurant and bar, The Merry Men Kitchen + Bar is located alongside Robertson Quay and offers a scenic view of the river. Its main courses include the ever popular beer-battered Fish & Fries and the Kurobuta Pork Rack, which is accompanied by sautéed French beans and mashed potato, topped with raspberry red wine sauce. If you want to munch on something light, its Truffle Fries and Hot Wings with blue cheese dip come highly recommended. With a well-rounded drink selection from draught beer to tequila, this is definitely the place to eat, drink and be merry!
The Merry Men Kitchen + Bar | 86 Robertson Quay #01-02, Singapore 238245 | Tel: 9822 1789 (11am–4 pm), 6735 9667 (from 4pm onwards)| tmmcollective.com/concepts/the-merry-men-kitchen-bar
7. Plus39 Gelato Bar
Chef Stefano Cadorin and Chef Jacopo Quaglia will have you know that there is a world of difference between Italian gelato and ice cream. As the first gelato bar in Singapore to serve freshly-made gelato every day with world-class gelato equipment, its gelato feels incredibly silky smooth, that you'll be asking for seconds and thirds. The flavours vary daily, but expect popular flavours like Pistachio, Chocolate, Hazelnut and Strawberry Cinnamon, to more unconventional ones like Goat Cheese with Sichuan Pepper.
Plus39 Gelato Bar | 29 Circular Road, Singapore 049385| Tel: 6532 0360| www.plus39gelato.com
---