10 eateries to check out in Penang on a budget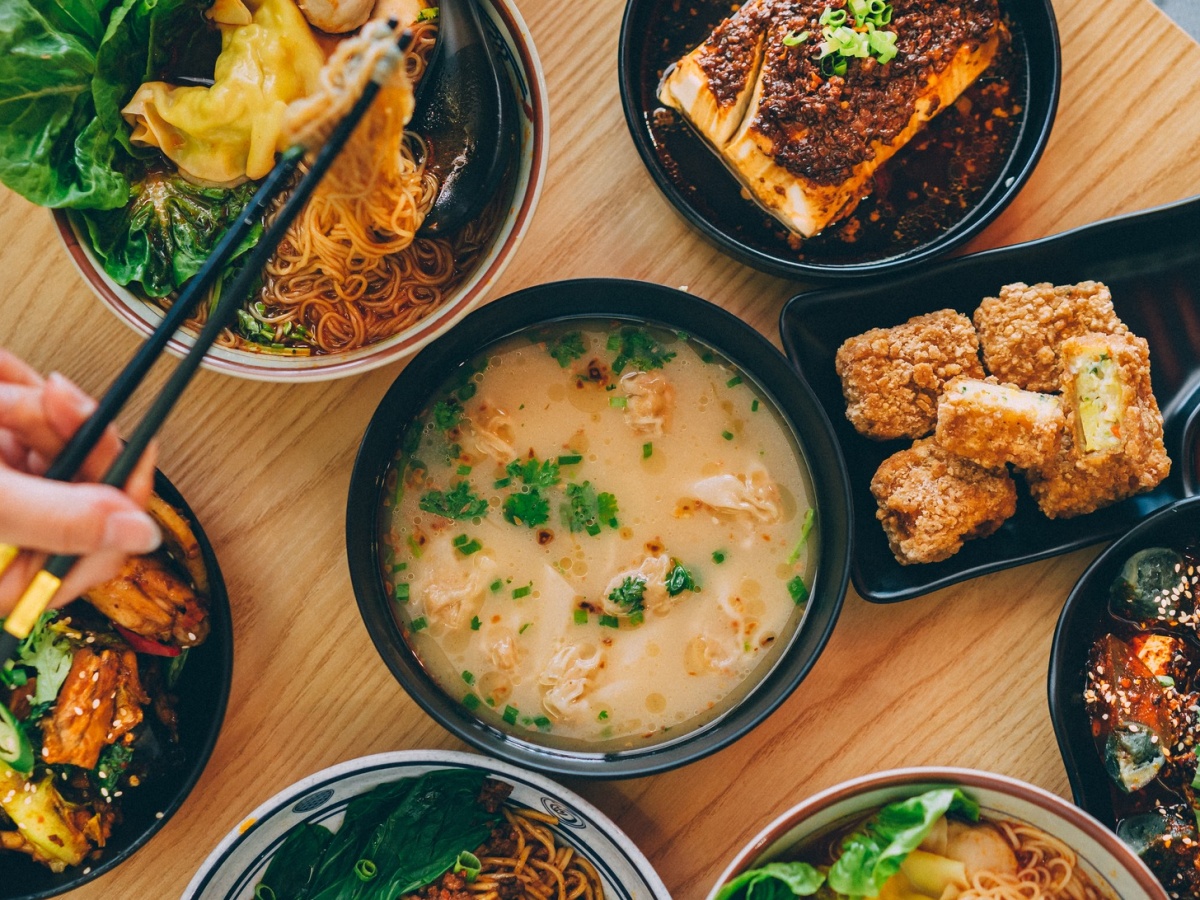 Now that the Singapore-Malaysia border is wide open, you'll want to pay a visit to Penang, an eight-hour drive or one-and-a-half-hour plane ride away. Its capital city George Town — known as one of the best places in the country for street food — is the perfect starting point for foodies.
Better yet, we round up 10 spots that are frequented by Penangites where you can get more bang for your buck with a budget of S$15 (RM47). 
1. Jaloux
24, Lebuh King, George Town, 10300 George Town
Open: Friday to Monday (11.30am to 2pm, 6pm to 9pm)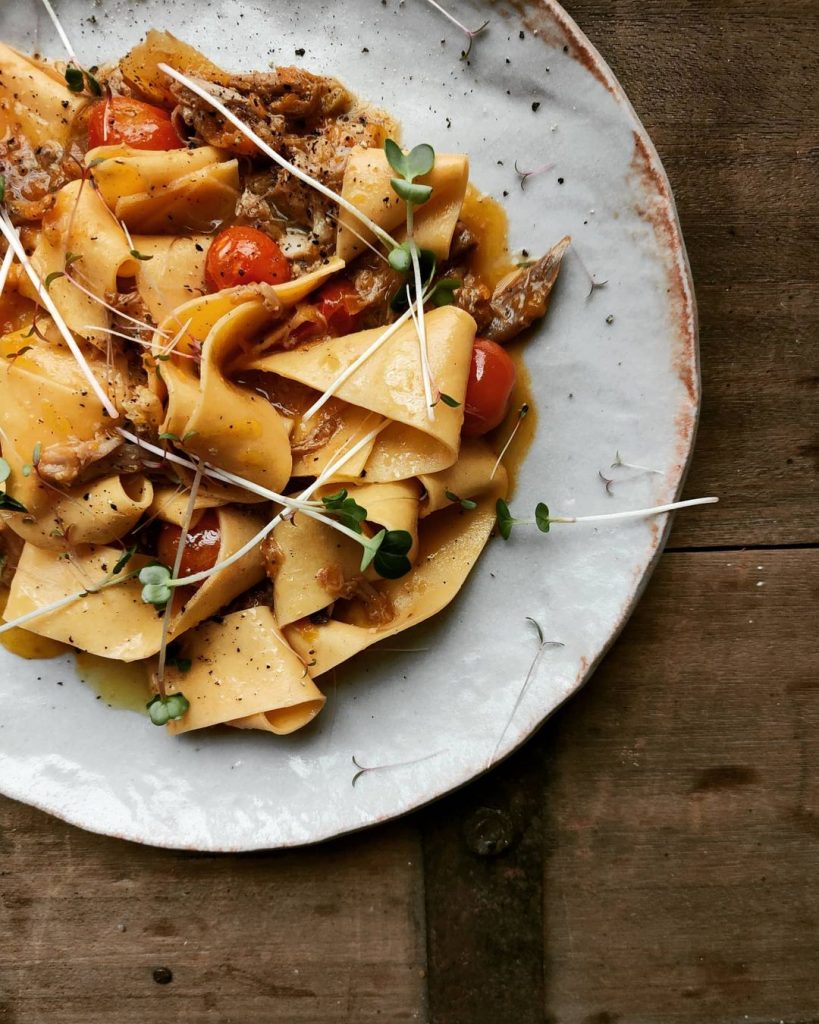 The third venture for graphic designer turned self-taught chef Loh Choon Kueng (better known as chef Hong) and his wife, Kok Gaik Ee (known as pastry chef Yen), this quaint restaurant is one of Penang's rare finds for handmade pasta. 
You might recognise them from Amelie and Cosy in the Rocket, their former cafes, where Hong also used to serve his freshly made pasta. 
Now in their new location at Jaloux, only distinguishable by their name painted on blinds, the pair cooks up Italian comfort food from pasta to soups and dessert, alongside less common natural wines. Do note that each guest has to order a main. 
What to order: Pasta tagliatelle pomodoro (RM19), gnocchi with Thuringer bratwurst pork sausage meat, pungent cheese and parmesan (RM33), cempedek creme brulee (RM16)
2. Dragon Noodle 
35-1-5, Golden Triangle, 2, Jalan Dato Ismail Hashim, Sungai Ara, 11900 Bayan Lepas
Open: Daily (11am to 3pm, 6pm to 10pm)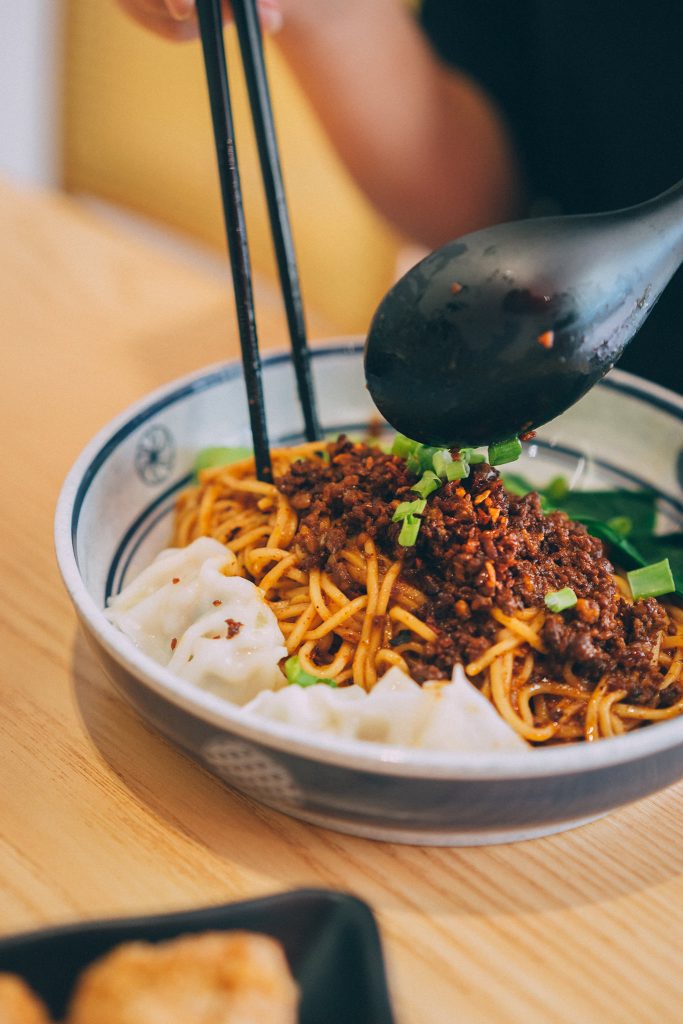 Offering a variety of soul-warming Chinese fare ranging from handmade dumplings to mala xiang guo, this eatery based in Penang opened in 2018 and now has three branches across the state. 
Best known for their hand-pulled noodles of the thin variety called dragon beard noodles and thicker variety called la mian, you get to customise your bowl by choosing your carbs, soup base (collagen, collagen with arak — a type of spirit, mala, tomato, and hot and sour), then meats and vegetables. 
Unlike what its name suggests, Dragon Noodle also has rice sets that come with a side of meat or tofu, including lu rou fan (braised minced pork with braised tofu and half an egg).
What to order: Dan dan mian (RM11.90), lu rou fan (RM10.90) 
3. Ome by Spacebar Coffee
1, Lorong Toh Aka, George Town, 10100 George Town
Open: Saturday to Wednesday (7.30am to 4pm)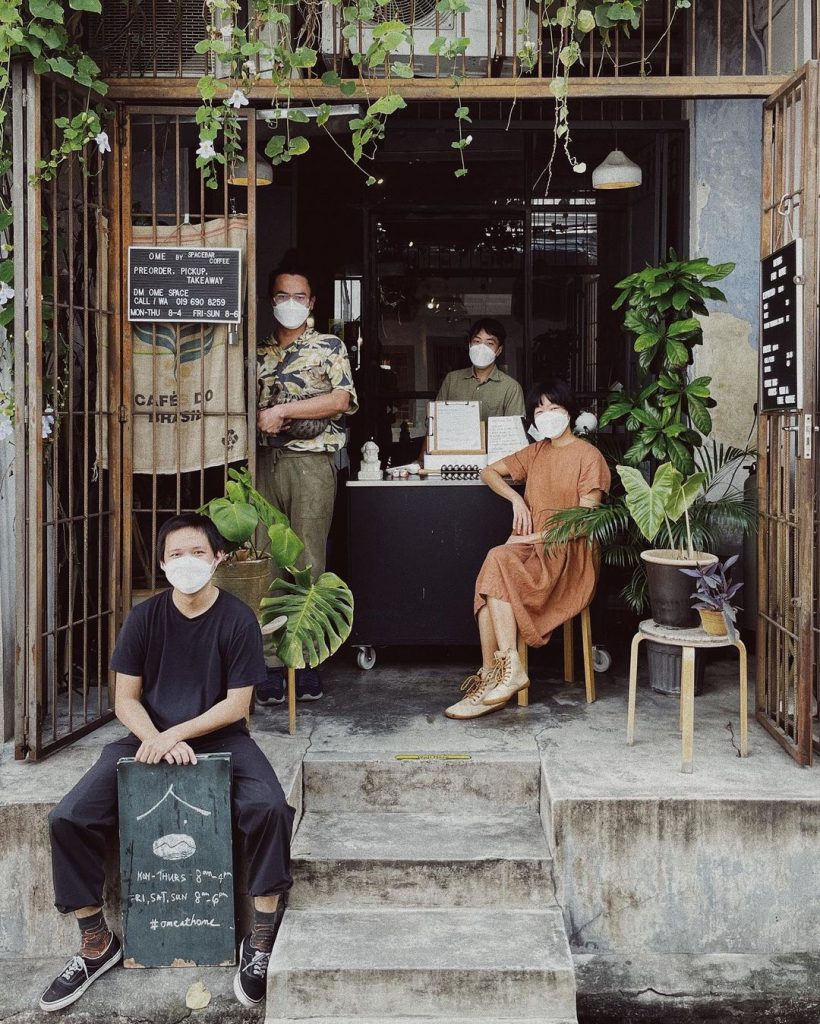 Approaching its fifth year in George Town's cafe scene, Ome personifies the charm of the city to a T. Hidden in an alleyway decorated with wall murals and covered with lush green vines, it's the permanent home of the former Kuala Lumpur pop-up started by Joachim Leong and Shean Tan. 
Occupying one of the many older shophouses that dot the area, the interior is where old meets new as exposed brick walls and bare cement counters sit alongside shiny coffee machines. 
The menu is concise: Most of its offerings are beverages such as Valrhona chocolate, tea and coffee, of course. The only food available are their whole loaf cakes, which have quite a fanbase of their own.
What to order: Cold nitro (RM13), coffee with milk (RM10 for single shot, RM14 for double shot), olive oil zucchini cake (RM13 per slice)
4. Laksalicious
117A, Jalan Hutton, George Town, 10050 George Town
Open: Thursday to Tuesday (11.30am to 6pm)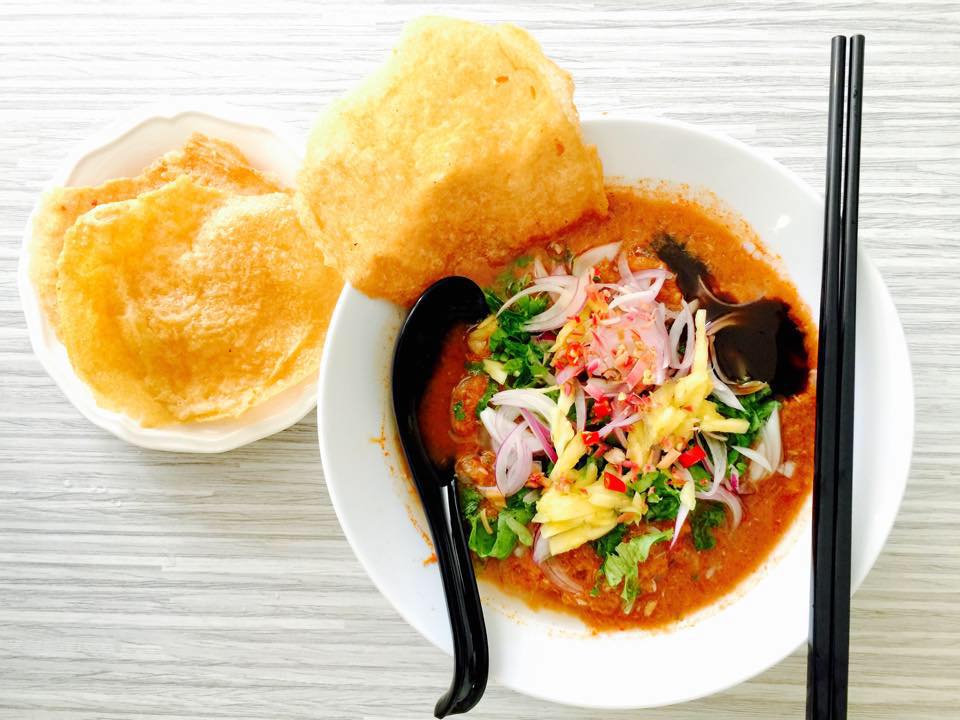 No trip to Penang is complete without trying the state's famous assam laksa — a bowl of thick rice noodles in a tangy fish broth cooked with tamarind, lemongrass, galangal (a spice) and thickened with shrimp paste that's topped with flakes of mackerel and fresh vegetables.  
Older no-frills stalls such as Penang Road Famous Laksa and Penang Air Itam Laksa have closed owing to the pandemic, but you can still get your fix of this sour and spicy dish at Laksalicious. 
Pivoting to takeaways during the pandemic, this modern eatery has managed to stay in business with a varied menu, including spring rolls and blue rice, as it continues to serve bowls of Penang laksa. 
What to order: Assam laksa with prawn cracker (RM6.50)
5. Jawi House Cafe & Gallery
85, Lebuh Armenian, George Town, 10200 George Town
Open: Wednesday to Monday (11am to 9.30pm)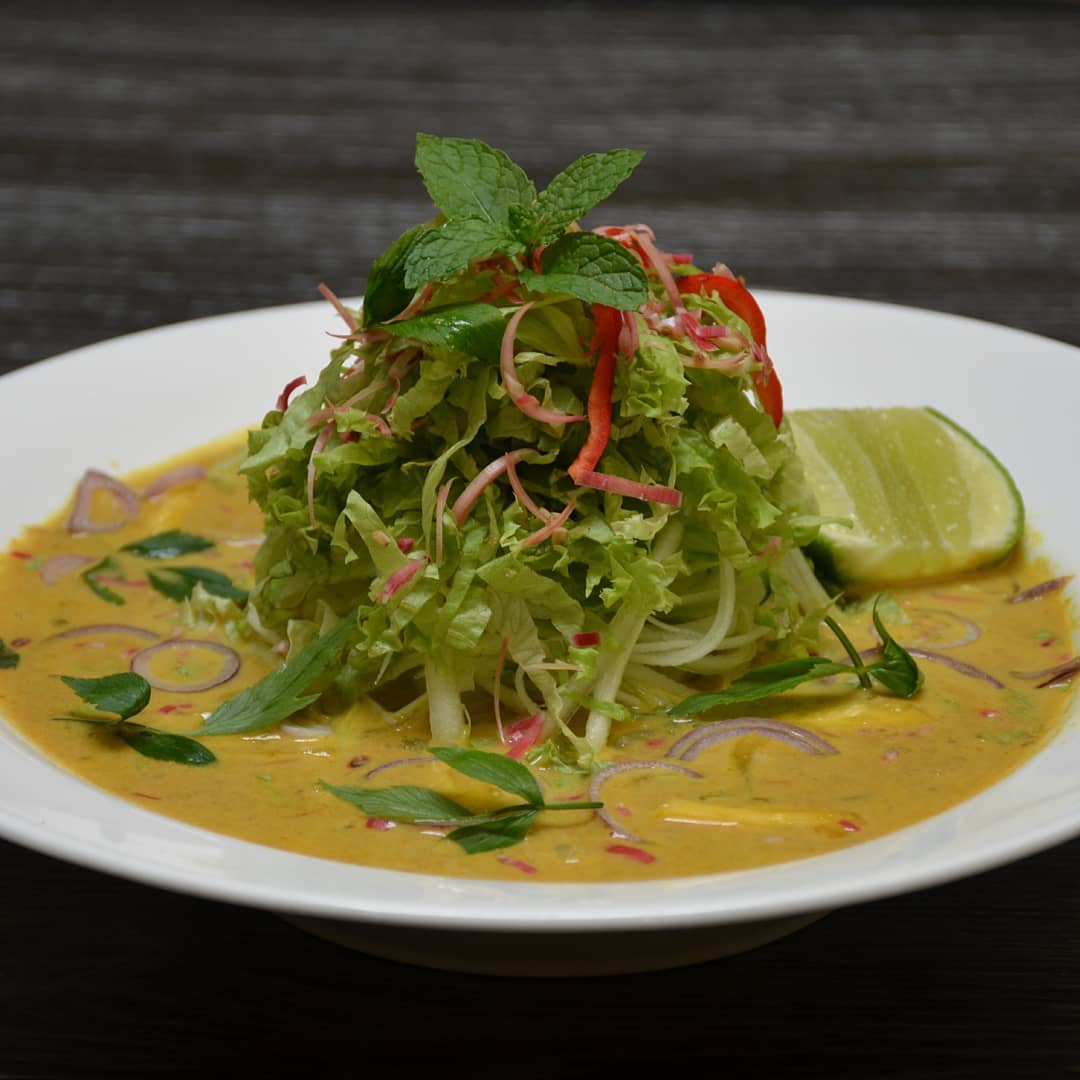 The assimilation of cultures at its best, the Jawi Peranakan cuisine you'll find here has its origins in Punjabi-Jawi Peranakan ancestry. 
The recipes here have been passed down through six generations and four generations of women, and is an amalgamation of Arabic, northern Indian, Pakistani, Levant and Malay cuisines. 
The cafe takes residence in a shophouse that's decorated with family-owned antiques. In the kitchen, chef Nurilkarim, a Penangite himself, advocates for local and sustainable produce from Malaysia. 
What to order: Jawi laksa lemak (RM21), Jawi bamieh — lamb stew served with toasted bread (RM27), Malay caramel pudding cakes (RM12)
6. Siam Road Char Koay Teow
82, Jalan Siam, George Town, 10400 George Town
Open: Tuesday to Saturday (12pm to 6pm)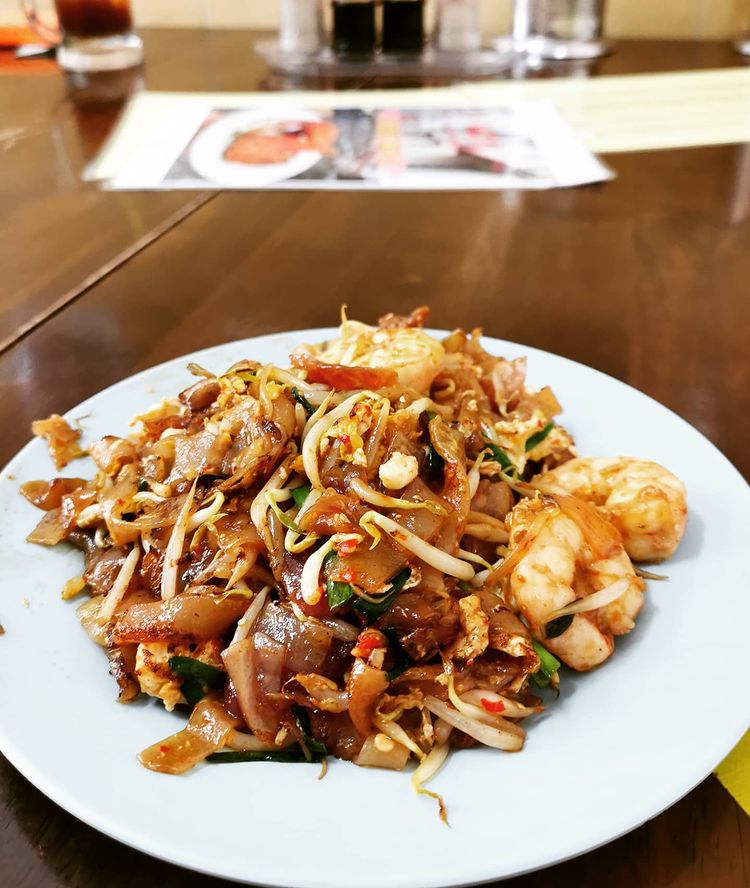 As one of the institutions of fried kway teow, a dish that you'll find almost everywhere in Penang, this store on Jalan Siam is recognisable for the 79-year-old owner. 
With a head full of white hair, Tan Chooi Hong takes his spot in front of the wok for two hours every day before his son takes over. With more than 60 years on the job, he's passed the skill of mastering the temperature and wok to give the fried rice noodles just the right amount of wok hei. 
It typically gets crowded during lunchtime and on weekends, but even during off-peak hours, you might have to wait for at least 45 minutes to get your hands on a plate. 
What to order: Char koay teow (starting from RM6.50)
7. Ali Nasi Lemak Daun Pisang 
Sri Weld Food Court, Beach St, Georgetown, 10300 George Town
Open: Monday to Saturday (7am to 2pm)
Wrapped in soft banana leaves, these parcels of fragrant coconut rice topped with a generous pour of sambal is what brunch dreams are made of. 
Located at the popular Sri Weld Food Court, come by early to avoid the lunch crowd. The stall sells six varieties of nasi lemak — bilis telur (ikan bilis and egg), ayam (chicken), ikan masin (salted fish), ikan (fish), sotong, and udang (prawns). 
What to order: Nasi lemak of all varieties (RM2)
8. Le Petit Four Bakery
310 Lebuh Pantai, 10300 George Town
Open: Friday to Tuesday (9am to 6pm)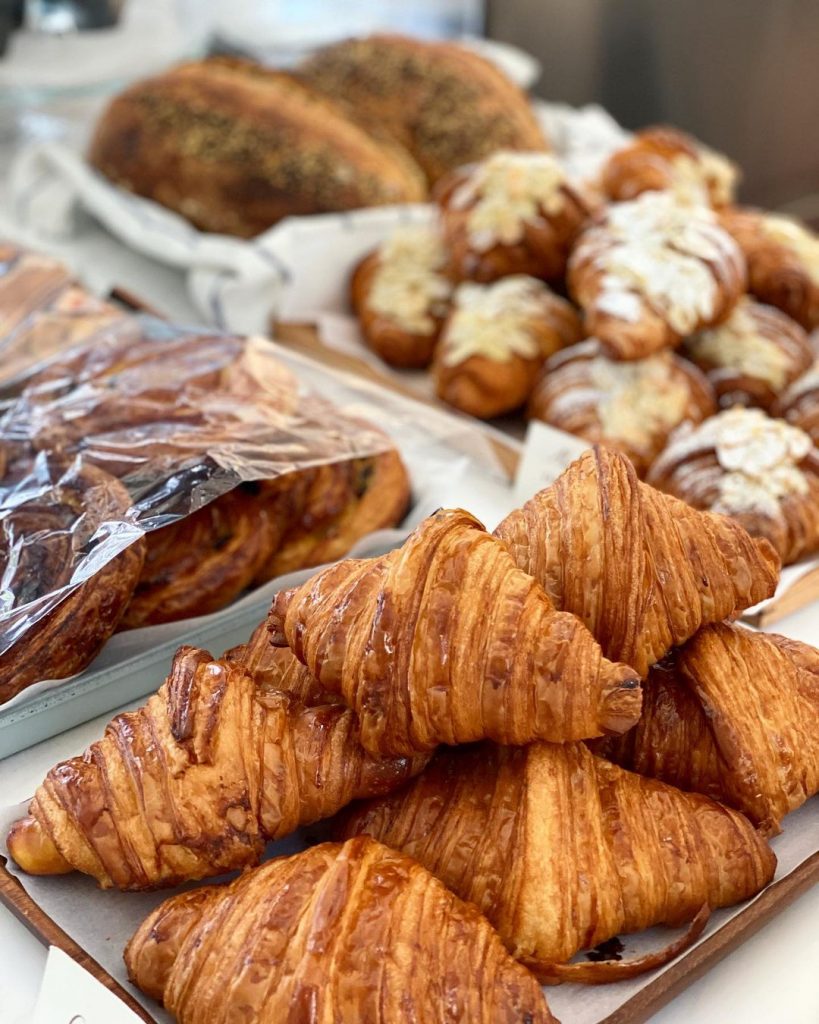 A popular joint for locals to get their craving for French pastries satiated, this four-year-old bakery is led by chef Ooi Hooi Shing. Changing her career after getting a master's degree in electronic engineering, she enrolled in the famous culinary academy Le Cordon Bleu in Paris, then returned to open Le Petit Four with business partner Elveen Tai. 
Behind the glass window is where you'll see Ooi and her team prepare and bake pastries every morning, so arrive early as crowd favourites such as croissants, scones, escargot and pain au chocolat tend to fly off the shelves. 
Even if they are wiped out, there's still plenty to eat, including the beautifully decorated cakes and tarts. The selection may change, but her staple of a Foret Noir, an apple-shaped black forest cake, is available on most days. 
What to order: Foret noir (RM22), croissant (RM7)
9. Restoran Hameediyah
164, Lebuh Campbell, George Town, 10100 George Town
Open: Saturday to Thursday (10am to 11pm), Friday (10am to 12.30pm, 3pm to 10pm)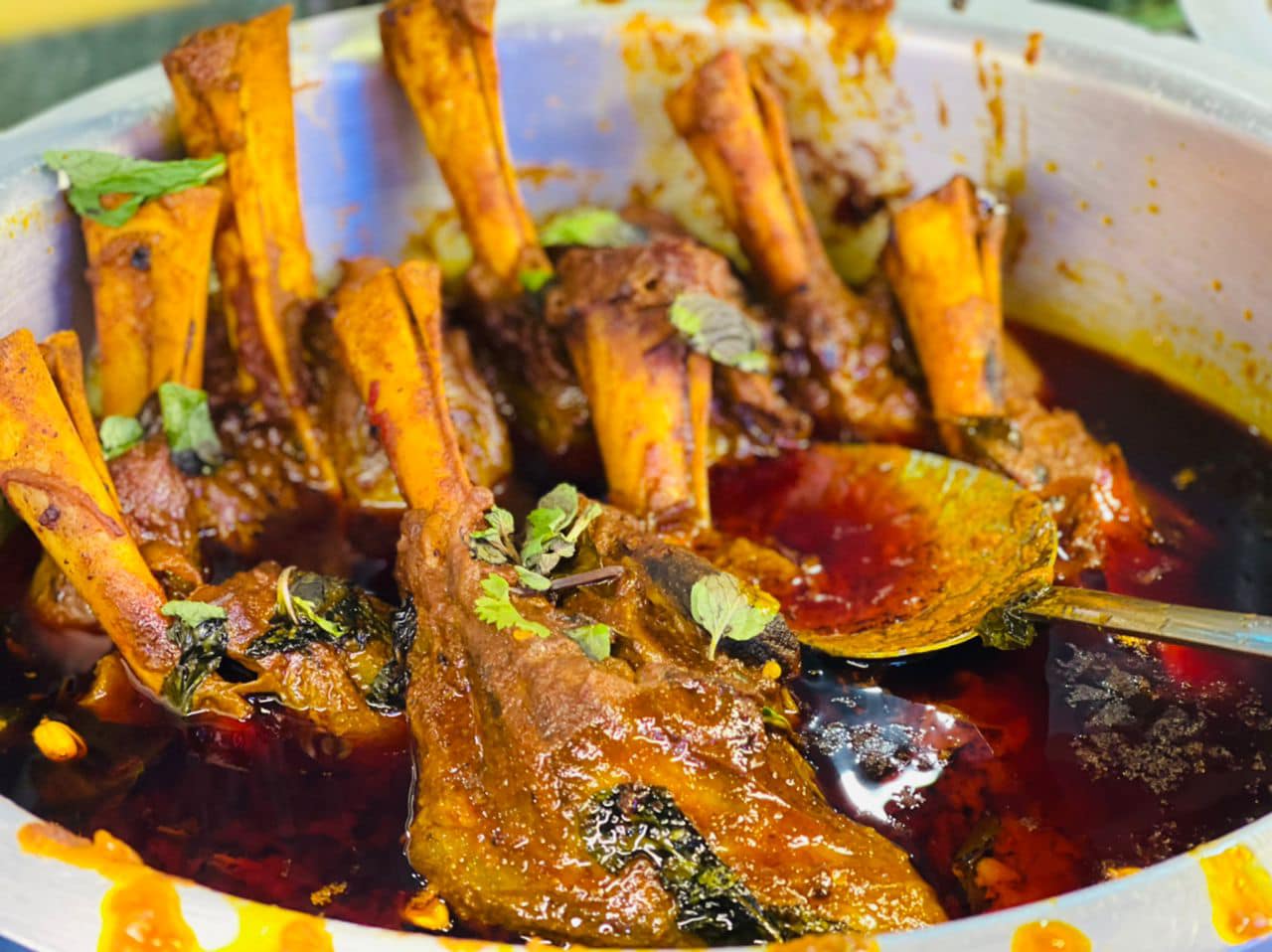 Another institution to visit is Hameediyah that's been open since 1907. Serving nasi kandar for more than a century in Penang, it recently entered the Malaysian Book of Records for the oldest nasi kandar in Penang and has two stores in Penang as well as another in Kuala Lumpur.
Its name was derived from the way the food was sold in the past — cooked food was transported in baskets balanced on a pole (kandar). The sixth generation of the Rawther family keeps the culinary legacy alive at their restaurant. 
In addition to savoury murtabak, they're famous for a smattering of dishes ranging from lamb shank curry to fried whole sotong. They've kept their winning recipes exactly the same and even use the same masala recipe that they grind and roast themselves.
What to order: Varies depending on the dishes ordered.
10. Pinxin Vegan Cuisine
38, Lebuh Tye Sin, 10300 George Town
Open: Daily (11am to 9pm)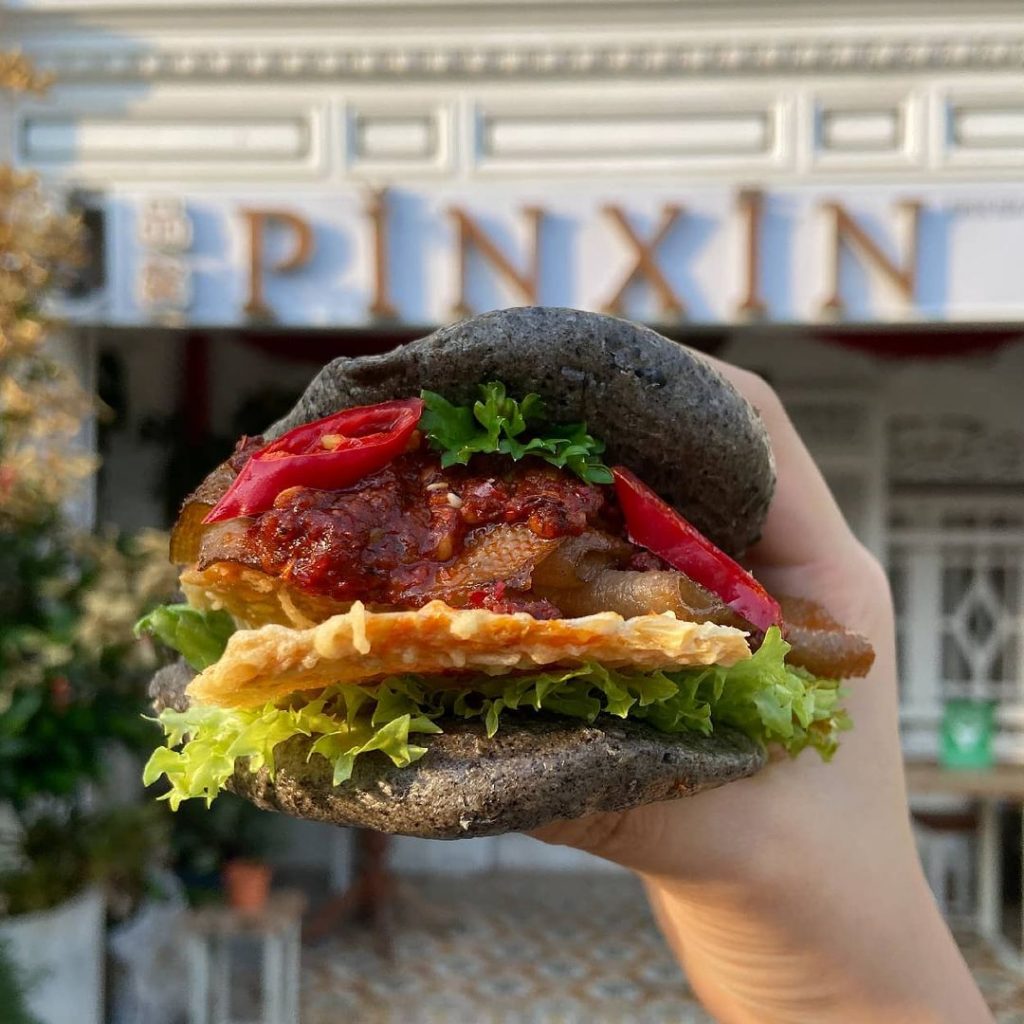 Vegans can also get in on the gorging at Pinxin Vegan Cuisine, founded by Madam Xin. Unlike the average vegetarian restaurant, most of its dishes do not feature mock meats. Instead, it uses natural ingredients such as mushrooms or konjac as meat substitutes. 
Championing eco-conscious dining, the eatery works with local farmers and producers in an attempt to lower their carbon footprint. For example, its rice comes from padi fields in Malaysia's Sarawak state, and a network of farmers grows an assortment of organic fruit and vegetables that the eatery uses in its cooking. 
Noodles and breads are also handmade with entirely natural produce, including its popular bao buns and burgers. And the same philosophy is translated into the desserts, too, with the likes of vegan crispy almond cake slices and smoothies.  
What to order: Signature assam laksa (RM15), Pinxin nasi kandar (RM23)
---