Make grandma proud: Score food deals up to 50% off at this Grandmother of All Sales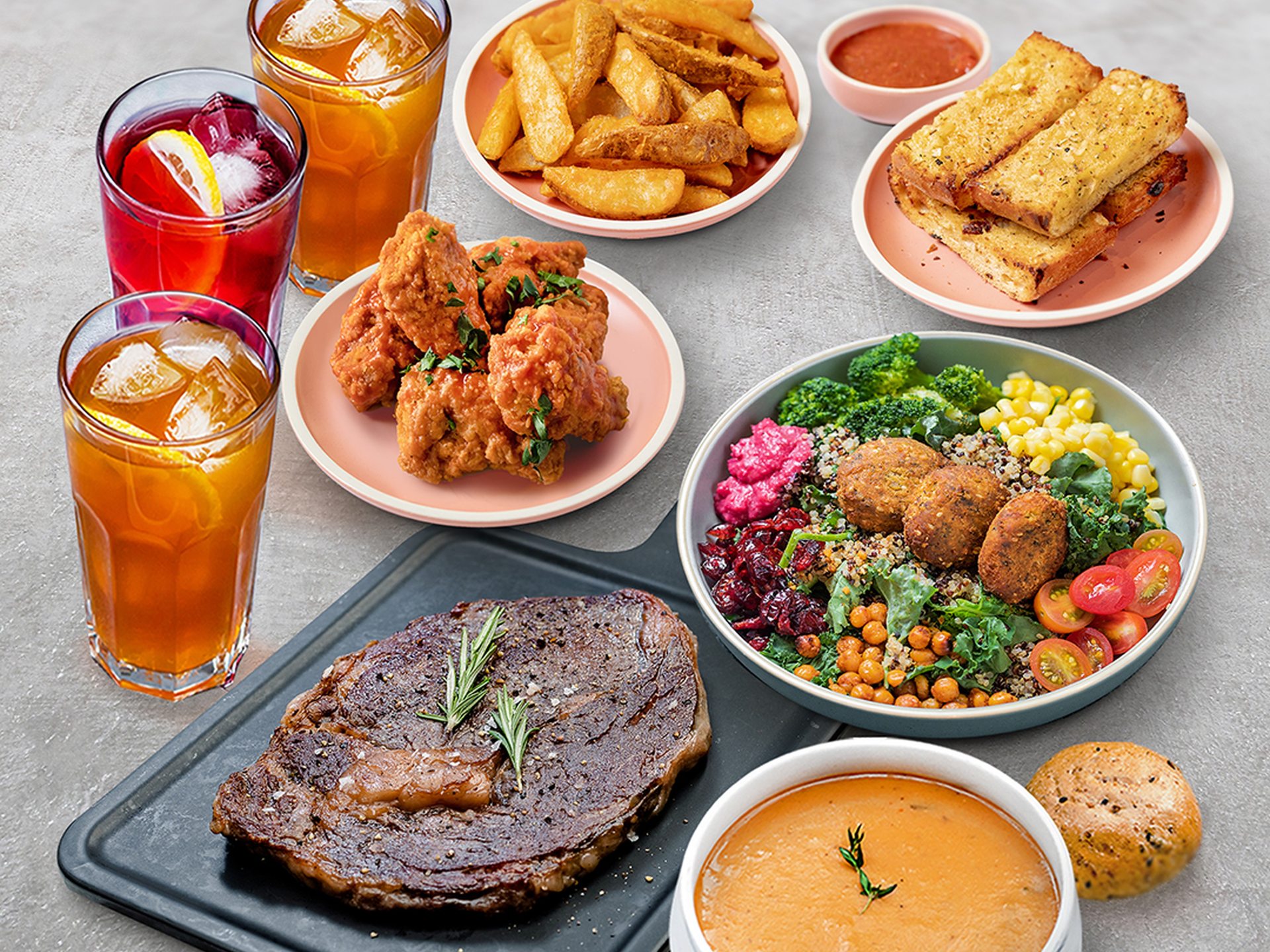 The Grandmother of All Sales on GrabFood and GrabMart runs from Nov 1 to 21
The sale includes 50 per cent discounts off combo sets and bundle deals from more than 20 merchants
Every Wednesday is Super Brand Day and a featured merchant will offer 30 per cent off its menu
Selected merchants will offer 20 per cent discounts, too 
Get S$4 off delivery fees on top of all that, with the GrabUnlimited subscription plan 
Try the Grandmother of All Sales AR filter, and tag @grabfoodsg, @grab_sg and #GrabGrandmotherofAllSales on IG to win a S$20 GrabFood voucher
No matter what your upbringing is, or the dialect or language you speak, every visit to the grandparents' always begins with the question: "Have you eaten?"
Inspired by our shared memories of childhood, where grandma sneaks you your favourite snack when mum and dad aren't looking, or tries to force-feed you seconds, Grab is launching a huge sale on its GrabFood and GrabMart platforms this November.
Aptly named the Grandmother of All Sales, the sale will run from Nov 1 to 21. 
Here's what to expect during the sale. 
The biggest, and most exciting, part of the sale is you'd get a 50 per cent discount off combo sets and bundle deals from more than 20 merchants. 
Next, look out for Super Brand Days every Wednesday during the three-week period. Each Wednesday will see a featured merchant offer 30 per cent off its entire menu. 
Those still hungry for discounts can also get their fill with up to 20 per cent off the entire menu for more than 500 stores. 
And if you're subscribed to the GrabUnlimited plan, you'll get free delivery (up to a S$4 cap). Perfect if you're dining at home as a family with grandma.
Last but not least, have a go at the Grandmother of All Sales AR filter, which will demonstrate to grandma how well-fed you've been. Tag @grabfoodsg, @grab_sg and #GrabGrandmotherofAllSales when you share it on Instagram and Facebook, and you'll stand to win a S$20 GrabFood voucher.
To start you off, we've planned a full day of eating from breakfast to supper to get the most out of Grab's Grandmother of All Sales — with deals of up to 50 per cent off.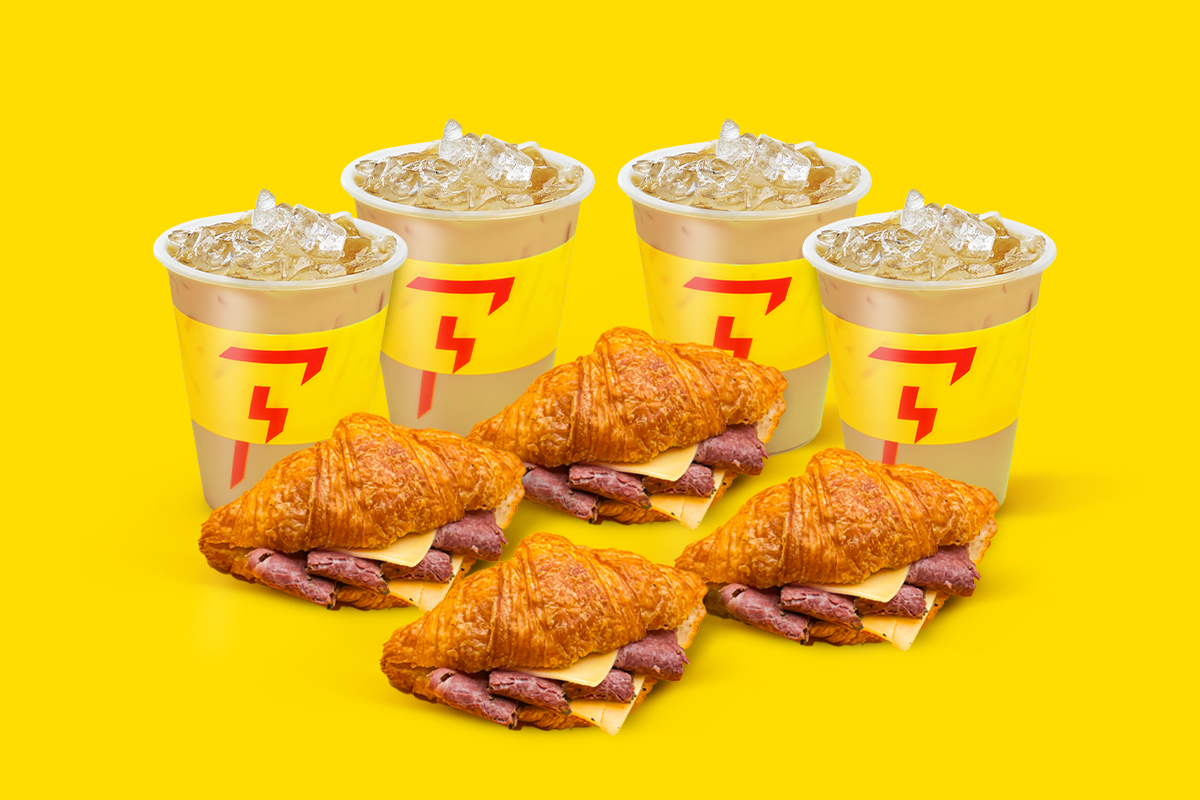 This Singapore-based tech start-up coffee chain is on its way to democratise coffee, selling cups of joe brewed from 100 per cent Arabica beans. With 31 stores across the country, it has made a name for itself for its affordable coffee that can rival those from the bigger chains. 
Get your much-needed caffeine boost in the morning with the MegaSale Flash Bundle, comprising four cups of yuan yang latte and four beef pastrami croissants. During the sale, it's going for 50 per cent off at the price of S$25.20 (U.P.: S$50.40) — quite a bargain.
Lunch 
Burger King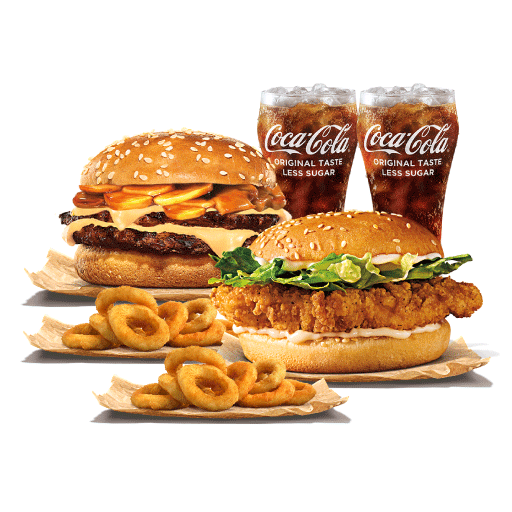 For a quick but satisfying lunch, indulge in some fast food from Burger King with its MegaSale Bundle (S$15.25, U.P.: S$30.50), comprising one spicy chicken burger, one mushroom Swiss double burger, two large packs of onion rings, and two small cups of Coke zero sugar. 
Maki-San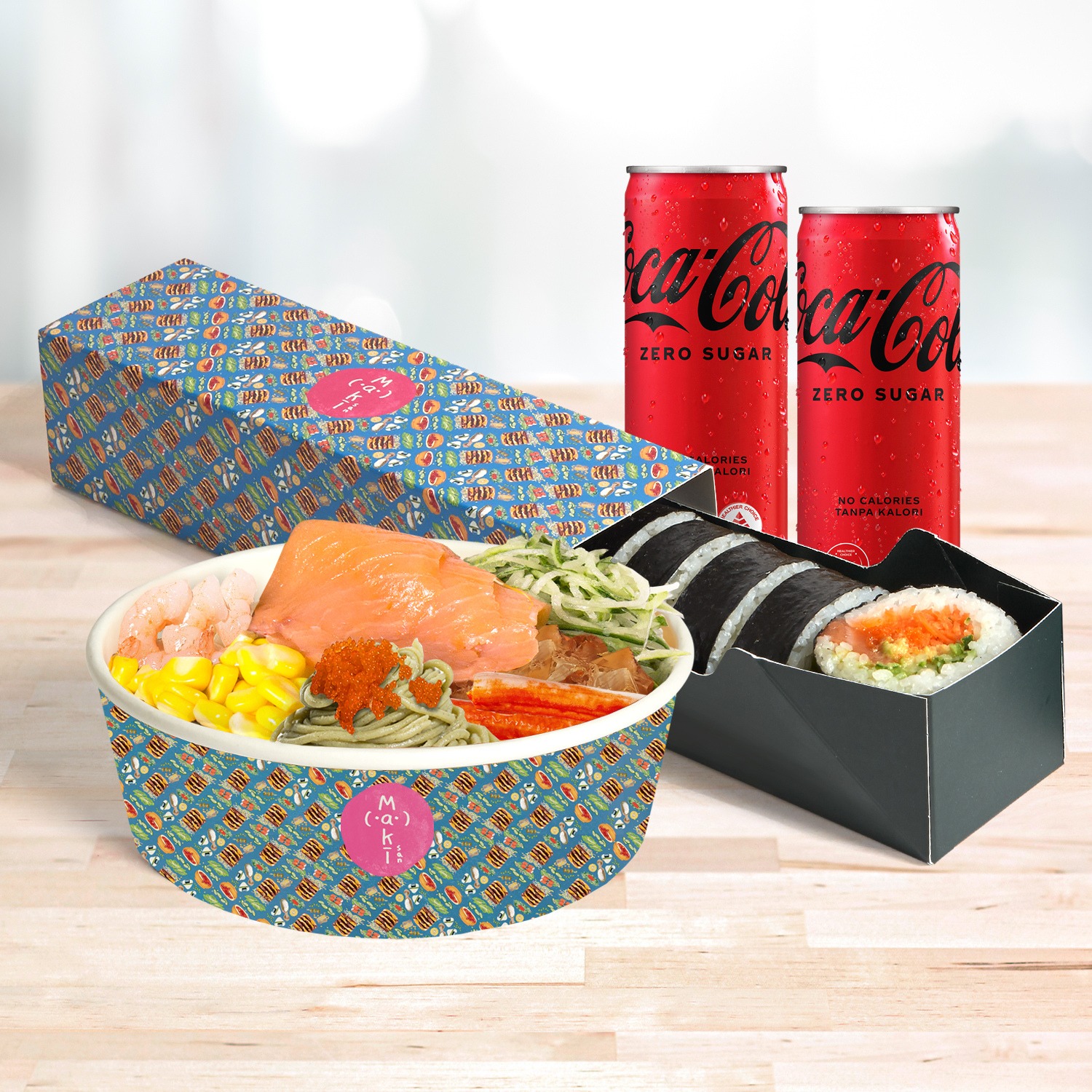 If you are a light eater or have more specific dietary requirements, opt for Maki-San. The casual sushi chain allows you to completely customise your sushi roll or salad bowl, which means you get to choose exactly what makes up your meal. 
During the Grandmother of All Sales, Maki-San is offering its Little San Bundle for 2 (S$14.40, U.P.: S$28.80) at 50 per cent off. The bundle comes with two DIY Little San and two drinks of your choice. The DIY Little San lets you choose your preferred type of wrap, type of rice, three essentials, one sprinkle, and one house sauce.
Snack 
The Ice Cream Store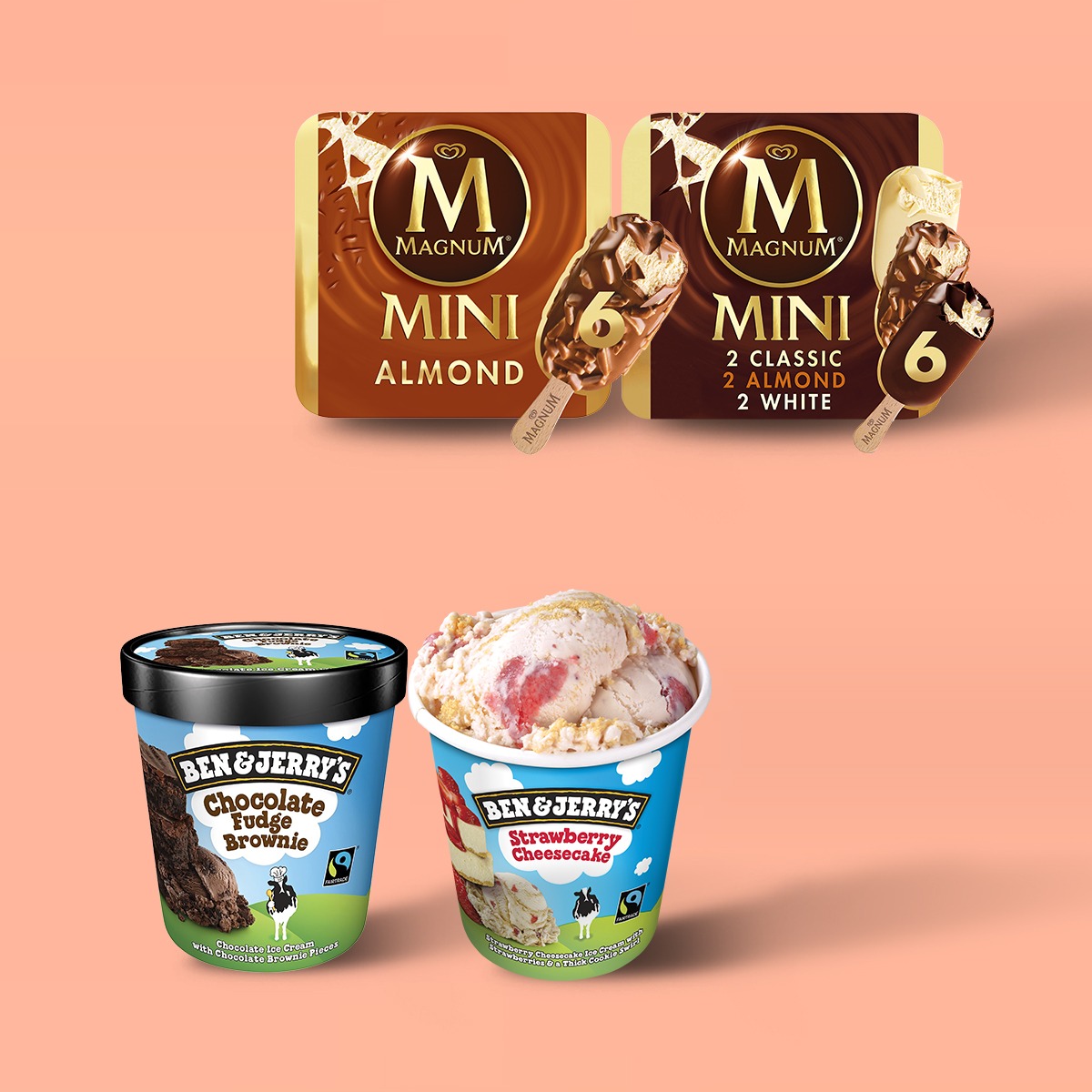 As its name suggests, The Ice Cream Store, which specialises only in ice cream, is where you'll find some help to beat the tropical heat. It's offering a 50 per cent discount for three of its bundles. 
Its Share The Fun bundle (S$22.60, U.P.: S$45.20) is perfect for four with two pints of Ben & Jerry's and two Magnum minis; so is the Ben & Jerry's Awesome Foursome (S$25.15, U.P.: S$50.30) that includes four pints of the popular brand's ice cream. For a smaller portion, go for the Perfect Pleasure Bundle (S$17.80, U.P.: S$35.60) for two pints of Ben & Jerry's and one Magnum mini. 
Dinner
Domino's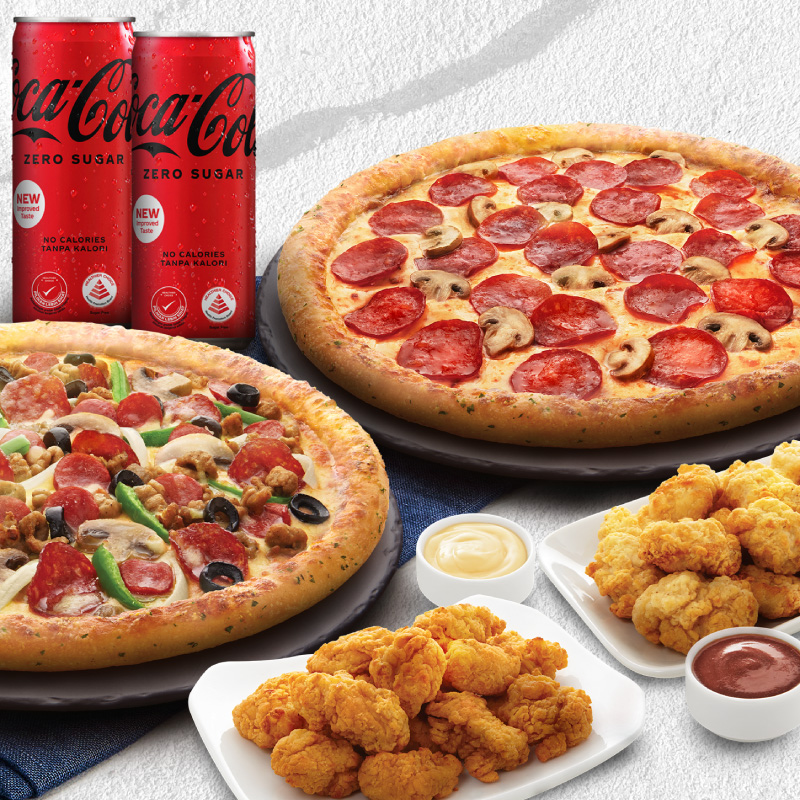 Nothing shouts "party" more than a pizza spread, and in such cases, you can't go wrong with Domino's. The American pizza chain is offering 50 per cent off its MegaSale Bundle (S$39.70, U.P.: S$79.40) that's great for two to four people. You'll get two regular pizzas, two crazy chicken crunchies either in tom yum or original flavour, and two cans of Coke zero. 
Collin's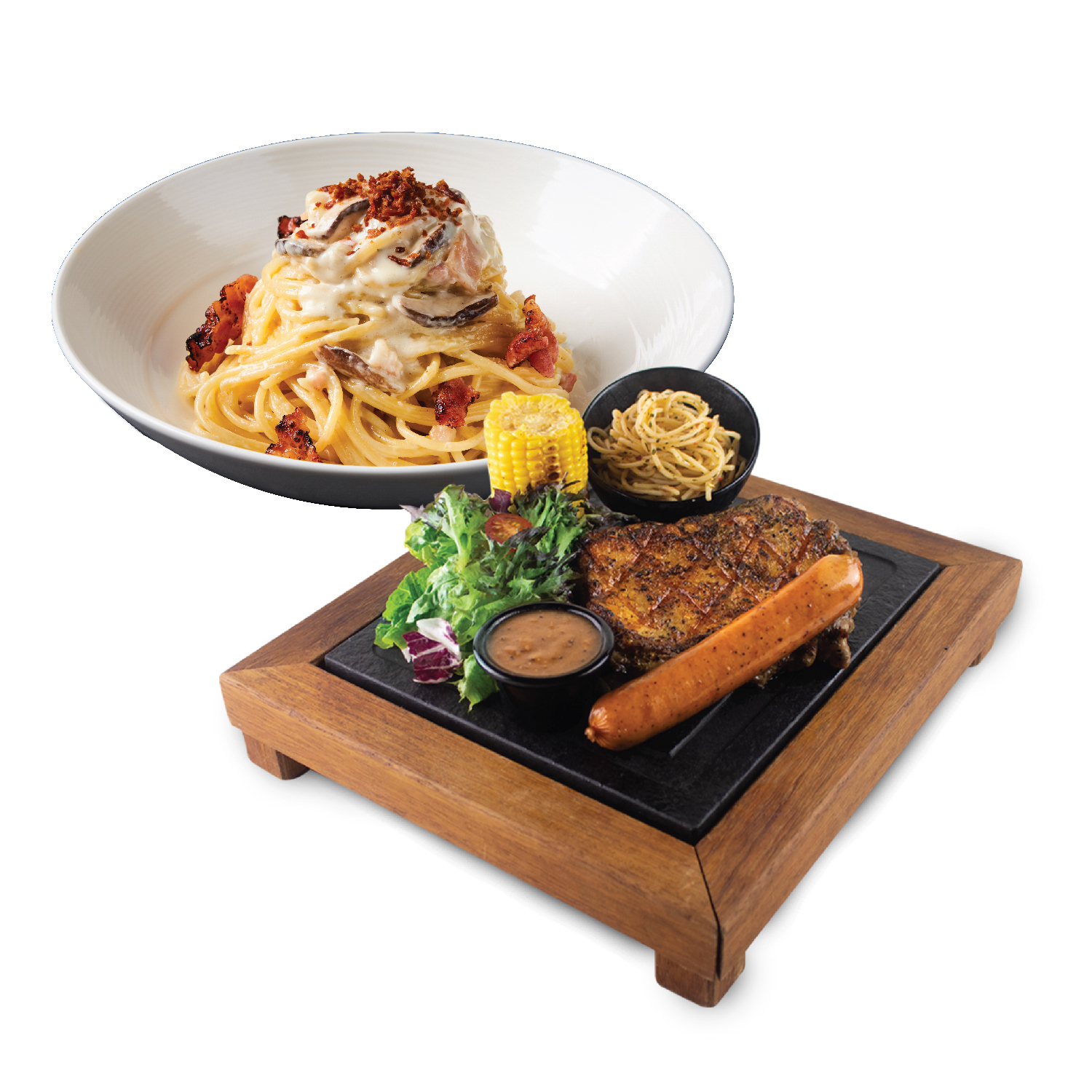 Add on to your spread above by ordering some comfort Western fare from Singapore restaurant chain Collin's. Its hearty bundle is offered at a steal, with more than 50 per cent off the original price. 
The signature grilled chicken chop bundle for two (S$19.90, U.P.: S$42) comprises its signature grilled chicken chop and prime Iberico pork sausage with spaghetti aglio olio, corn cob, mesclun salad, and black pepper sauce; and a spaghetti carbonara or spaghetti beef bolognese. 
The Soup Spoon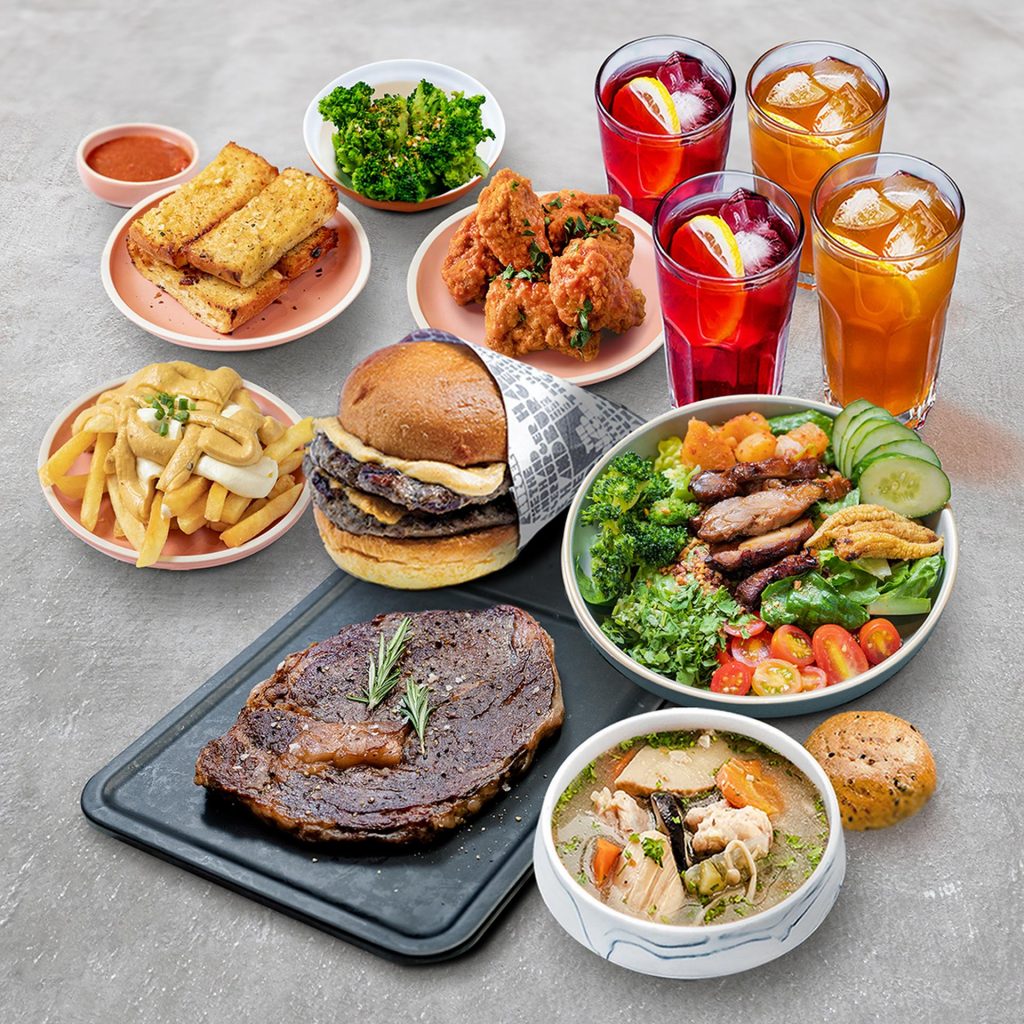 If the above is still not enough for your ravenous guests, order from The Soup Spoon to enjoy 50 per cent off its Union Bundles, which include items from its sibling brands The Salad Fork and The Hand Burger.
For a group of three, get the Union Bundle Three Pax (S$39, U.P.: S$78) that comes with your choice of three mains, drinks and sides from all three brands. And for a larger group of four, the Union Bundle Four Pax (S$46, U.P.: S$92) gets you a choice of four mains, drinks and sides from all three brands as well. 
Supper 
Shell Select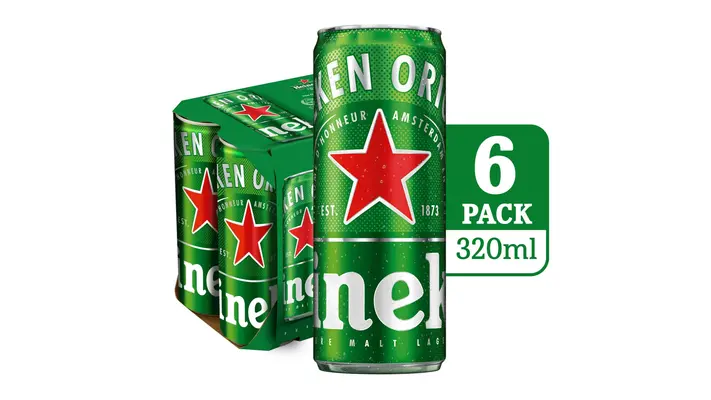 What better way to end the day than with a nightcap, along with some snacks for a movie night? Take advantage of Shell Select's beer bundles that are going for half the price. 
A great opportunity to stock up, you can grab a pack of six 330ml Heineken beer cans for S$12.85 (U.P.: S$25.70), a pack of six 330ml Heineken 0.0% alcohol-free cans for S$7.75 (U.P.: S$15.50), and a pack of six 320ml Tiger beer cans for S$11.25 (U.P.: S$22.50). Bottoms up! 
See which other merchants are part of the Grandmother of All Sales on the Grab app. 
All merchants are on GrabFood or GrabMart. 
This article was written in partnership with Grab.