5 calming dessert spots to check out in Singapore's south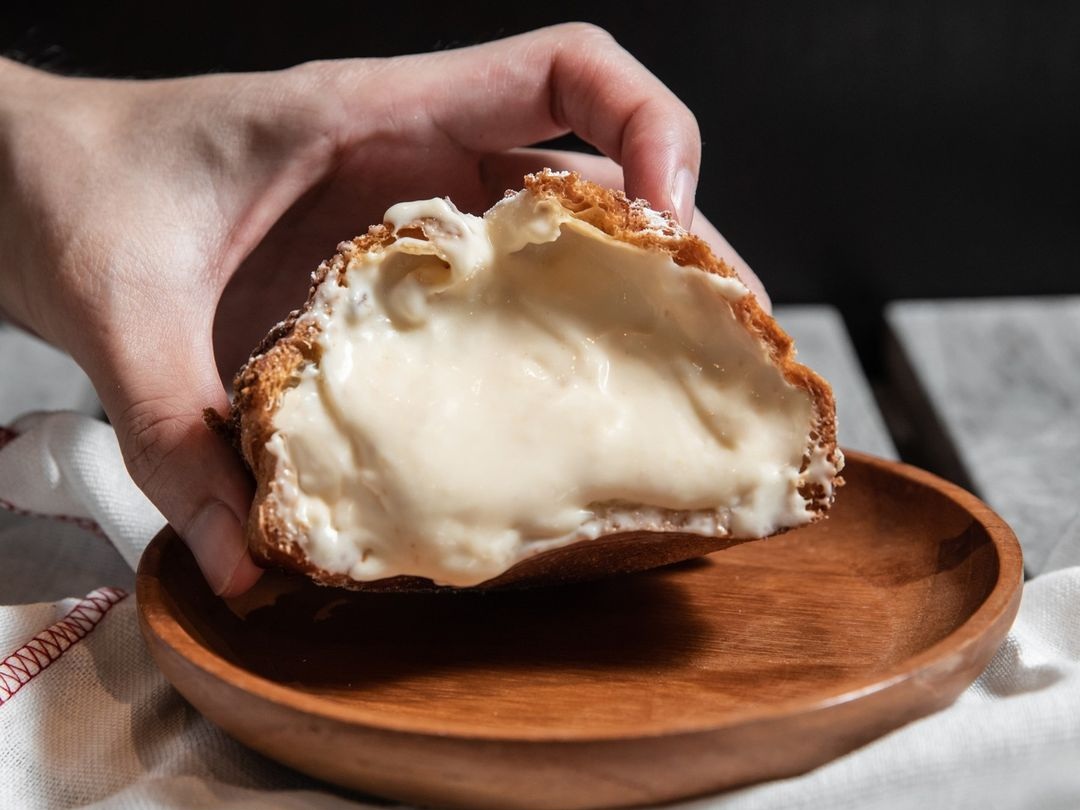 This is the first instalment of a five-part series on calming dessert spots in Singapore. Here, we check out places in Singapore's south.
Living in Singapore can be fast-paced, loud and perennially stressful. Even trawling through countless websites for relaxing spots during your downtime can be burdensome.
We cut through the noise to bring you a curated list of tranquil spaces in the south of Singapore where you can conjure up a sense of zen in your soul and savour some reverie-inducing desserts while at it.
1. Leckerbaer
14 Keong Saik Road
Nearest MRT station: Outram Park
Open: Monday to Thursday (10am to 10pm); Friday (10am to 11.30pm); Saturday (12pm to 11.30pm); Sunday (12pm to 10pm)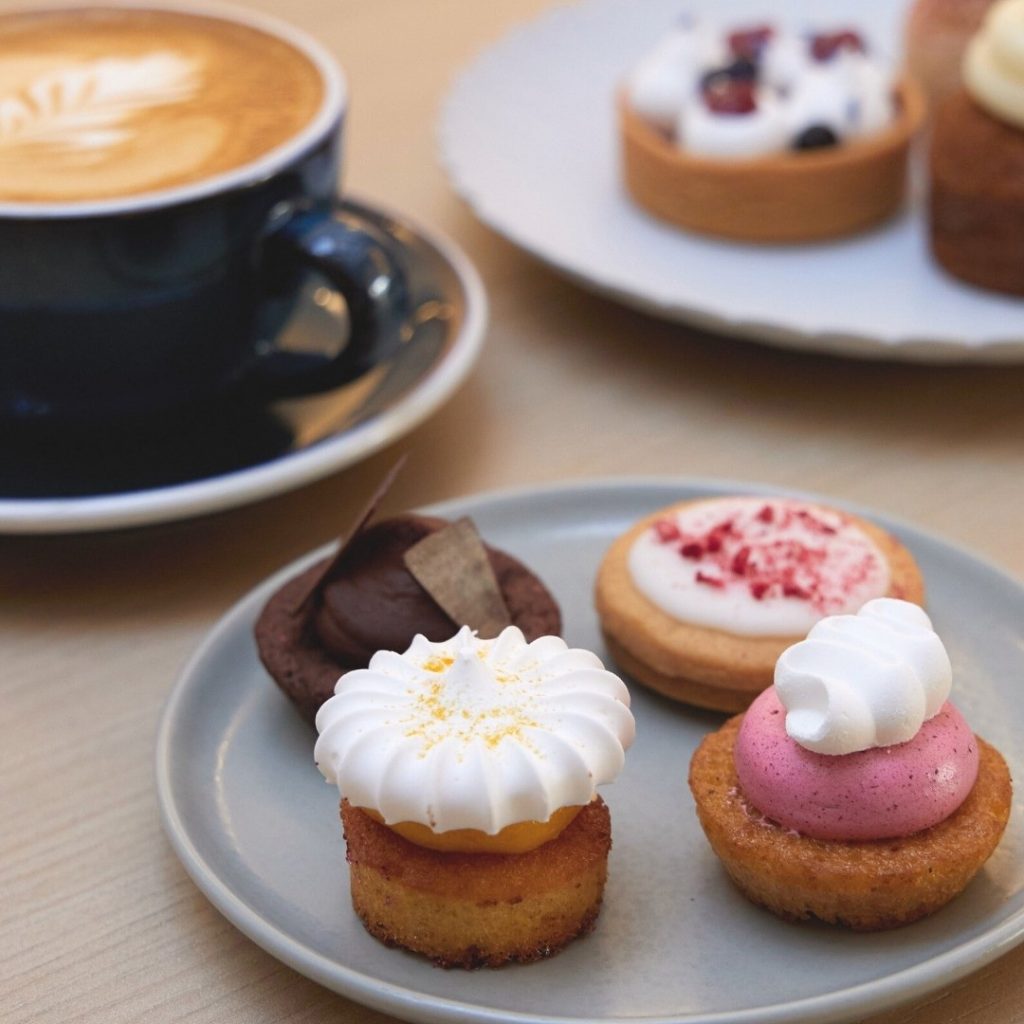 Embodying the Danish concept of "hygge" (a quality of being cosy and comfortable), the latest Leckerbaer branch on Keong Saik Road in Singapore's south is decked out in elegant, wood-toned Scandinavian decor and dotted with charming nooks.  
Its classic smakagers are a reinvention of Danish butter cookies and come in seasonal flavours such as chocolate, raspberry, vanilla and passionfruit. Oh-so-delicate miniature art pieces in themselves, these tiny beauties speak volumes of commitment to flavour, craftsmanship and quality. 
We suggest pairing them with other delightful baked goods such as a passion-and-verbena tart and a decadent melt-in-your-mouth dark chocolate tart. Let the conversations unfold late into the night, accompanied by some comforting hot brews.
What to order: Smakagers (S$24 for a box of eight), passion-and-verbena tart (S$8.50)
2. Sevens Kissaten 
58 Seng Poh Rd, 01-15
Nearest MRT station: Tiong Bahru
Open: Monday to Sunday (9.30am to 5.30pm)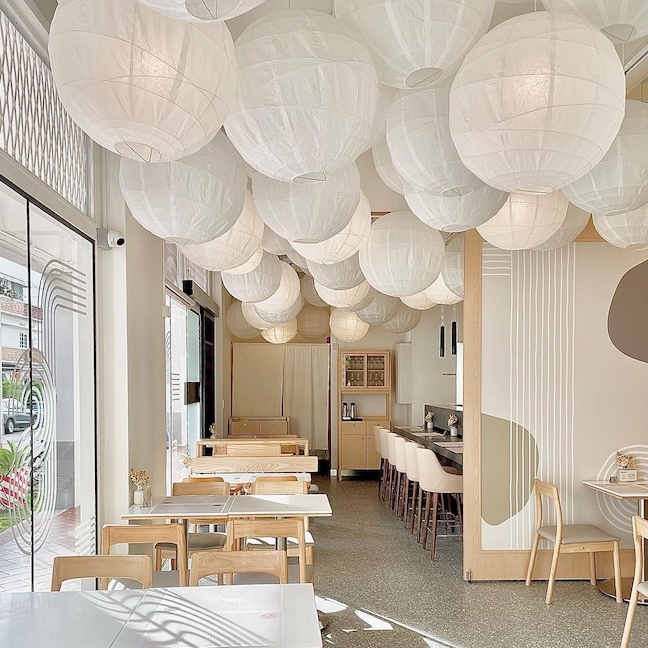 A Japanese tearoom by day and Kappo-style (Japanese for "cutting and cooking") omakase by night, Sevens Kissaten is an oasis in the busy Tiong Bahru district. 
Wooden furniture, Japanese lanterns hanging from the ceiling and large glass windows lend the cafe a bright and airy look. 
Those with a sweet tooth will love the wide selection of artisanal desserts that range from matcha monaka (Japanese rice cracker with matcha ice cream and red bean mochi crepe) to wasanbon (a fine-grained Japanese sugar) pudding. 
Wash all that down with a hot mug of lavender yuzu hojicha or sakura spring sencha.

What to order: Matcha monaka (S$9), wasanbon pudding (S$9)

3. Baristart Coffee
65 Tras Street
Nearest MRT station: Tanjong Pagar
Open: Monday to Thursday (9am to 6pm); Friday to Sunday (9am to 9pm)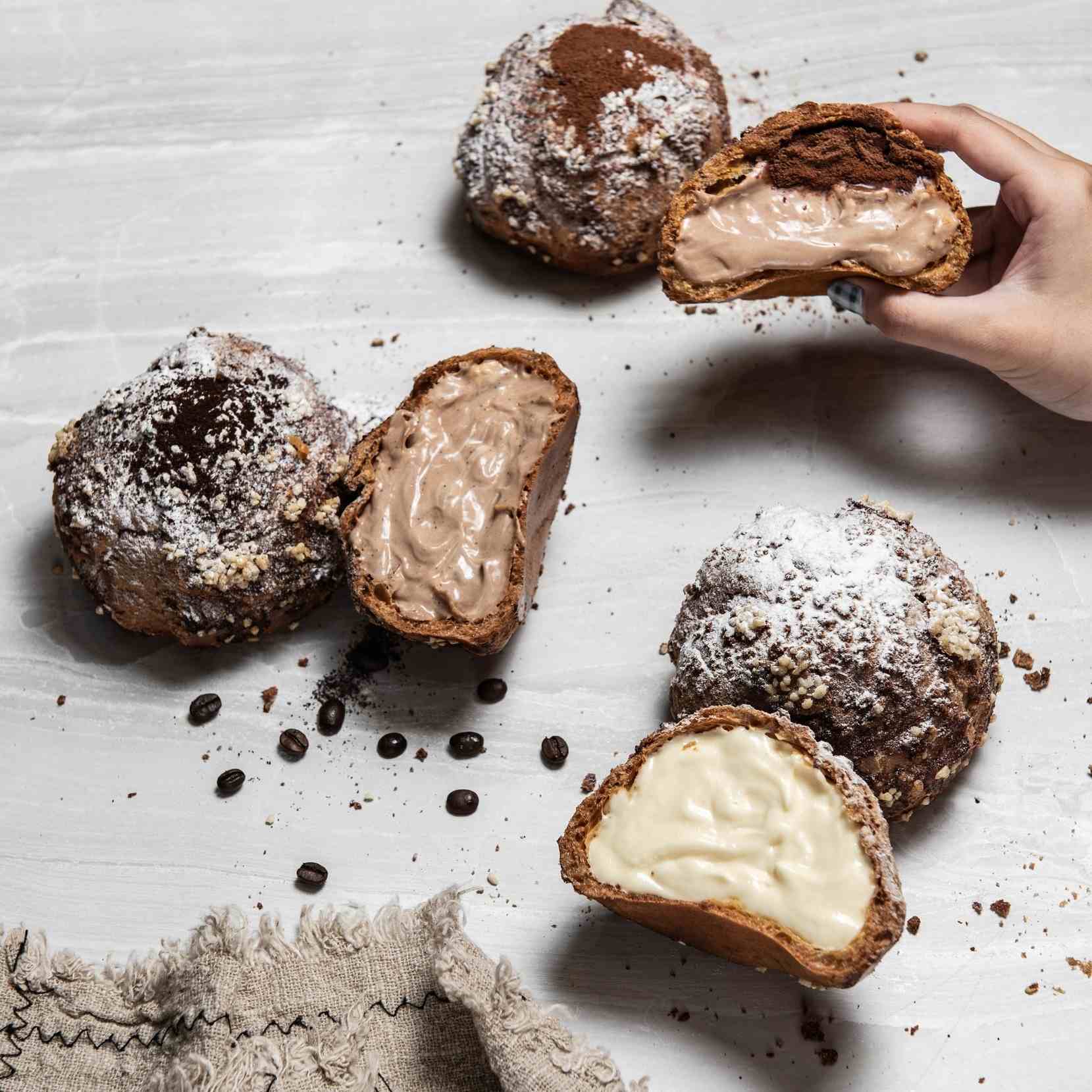 Glorious and oozing with soft cream, the cream puffs at Baristart Coffee are pure sensory overload. Freshly made using premium Hokkaido Biei Jersey Milk, these large puffs' crisp brown exterior encases a brilliantly rich and smooth custard cream.
At this Hokkaido-based concept cafe in the south of Singapore, another 'gram-worthy dish is the shiro kuma ("white bear" in Japanese). Shaped like a bear, this shaved-ice dessert looks almost too cute to eat. It comes with Hokkaido Biei Jersey Milk, fruit, vanilla ice cream, and your choice of homemade syrup: Coffee, strawberry, mango or green tea.

What to order: Cream puff (S$7), shiro kuma (S$9.80)
4. Nesuto Patisserie
53 Tras Street
Nearest MRT station: Tanjong Pagar
Open: Monday to Saturday (12pm to 10pm); Sunday (12pm to 6pm)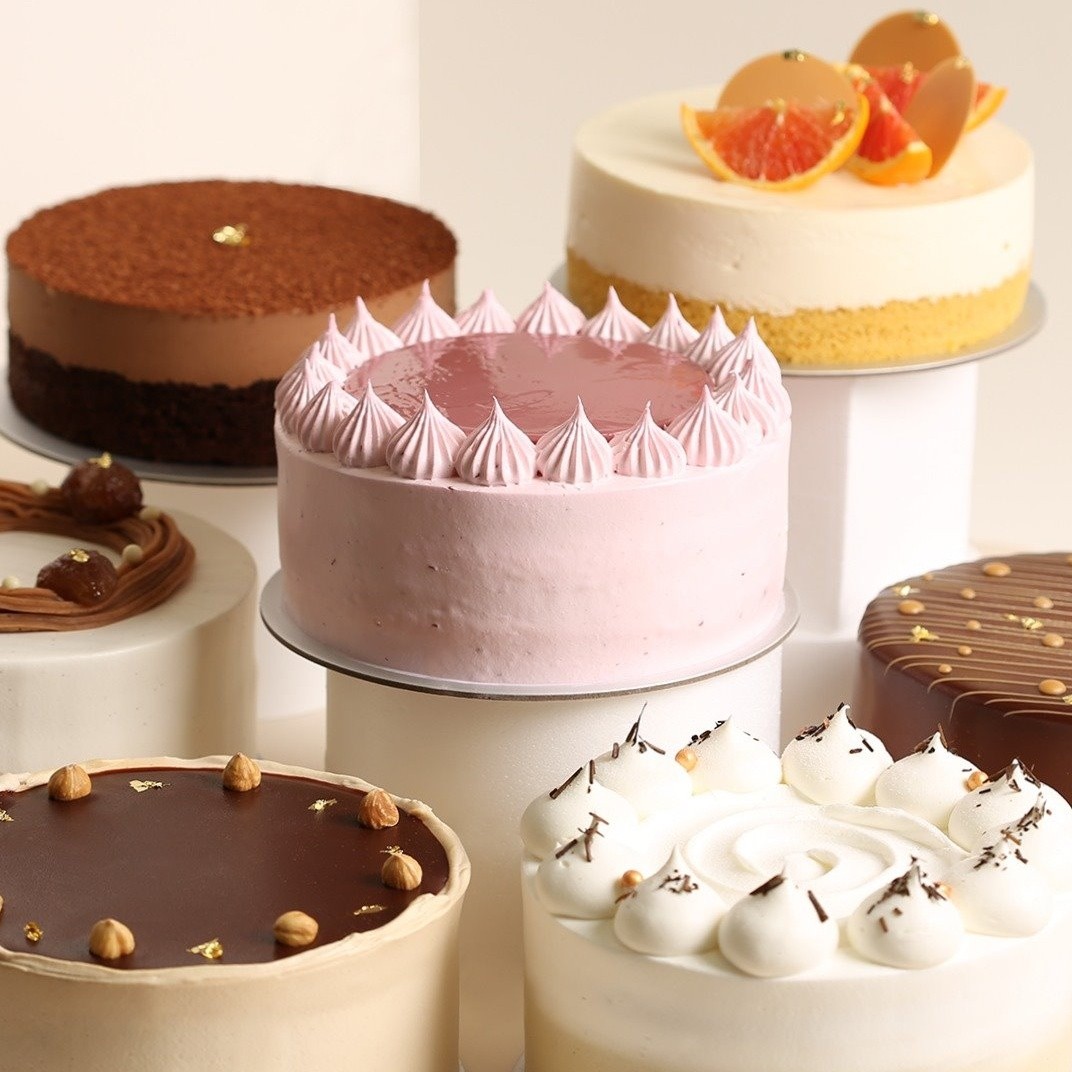 With its pastel-pink hues and delicate ​​Japanese-French-inspired cakes and entremets (cakes with many components), Nesuto Patisserie feels a little like a tiny sanctuary at Tanjong Pagar in Singapore's south. Its pretty bakes combine French pastry techniques with premium ingredients from Japan and Europe.  
Translating to "nest" in Japanese, Nesuto symbolises the home and aims to give a sense of comfort and rest to everyone who steps through its doors. 
Its signature whole cakes include the chestnut-vanilla brandy gateau, a layered cake of chestnut mousse and light cocoa sponge with French brandy, covered in a thick coat of airy vanilla chantilly cream. You can get them in three sizes as whole cakes or by the slice in the store.
What to order: Chestnut-vanilla brandy gateau (from S$53), konichiwa hojicha (from S$47)

5. Cotta
104A Tanjong Pagar Road
Nearest MRT station: Tanjong Pagar
Open: Monday, and Wednesday to Friday (1.30pm to 10.30pm), Saturday and Sunday (12.30pm to 10.30pm)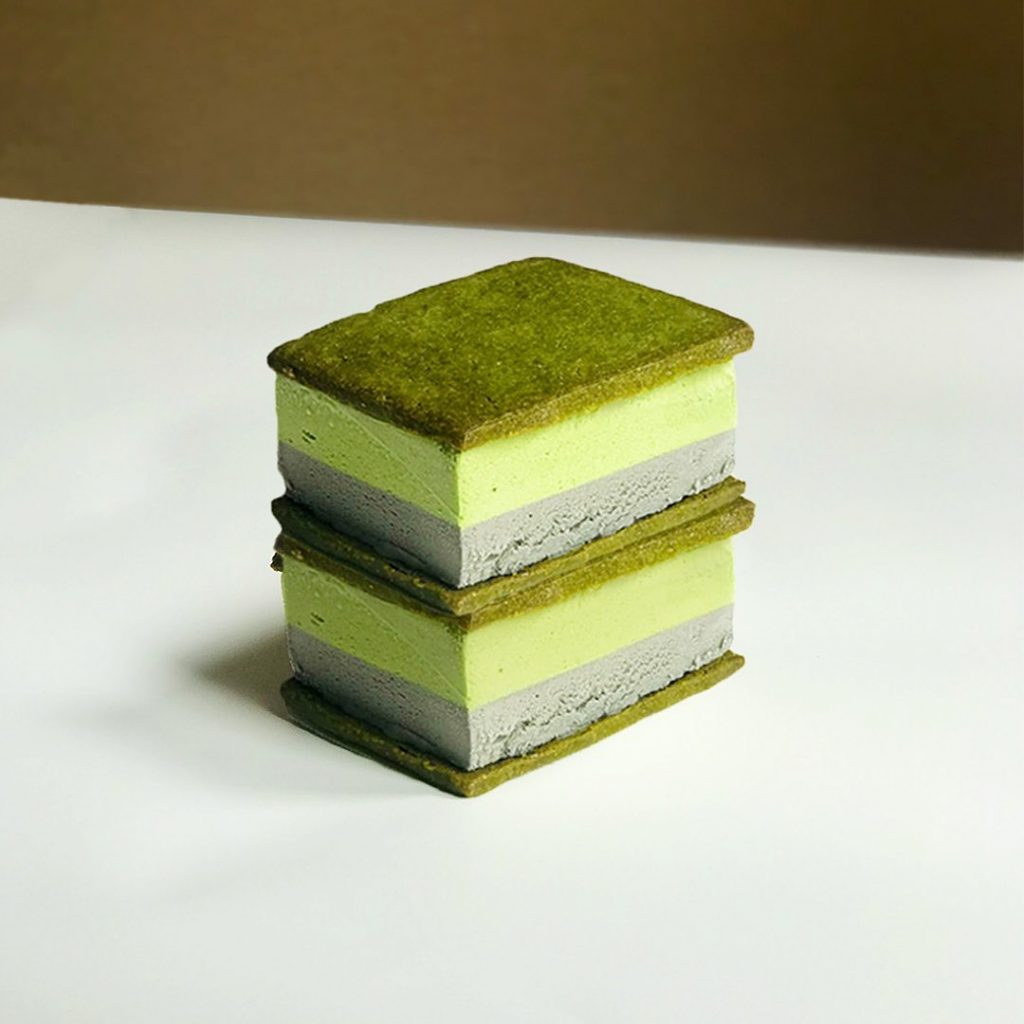 There are two types of F&B establishments that the Tanjong Pagar area isn't short of — Korean food places and dessert options. And joining the count at the end of last year is Cotta, a small gelato hideout on the second floor of a shophouse. 
With all the activity along the street, it's easy to miss the plain wooden door (with a mirror hung on it) and the big round lamp above that says "Cotta". But it's precisely why it makes such a good place to pop into before or after a filling Korean dinner. 
The rotating selection of gelato offers unique flavours such as roasted corn or muscat grape sake. The handful of baked desserts mostly stays the same. 
On the more savoury side, Trio is a dome-shaped treat made with gorgonzola and parmigiano cheese garnished with shavings of tete de moine (a semi-hard Swiss cheese). 
What to order: Trio (S$11), Cotta waffles (S$7), goma matcha gelato cookie (S$7)
Leckerbaer, Sevens Kissaten and Baristart Coffee are on the GrabFood delivery service. You can also book a ride to these places.
---