4 months after closure, online grocery platform UglyFood is back in business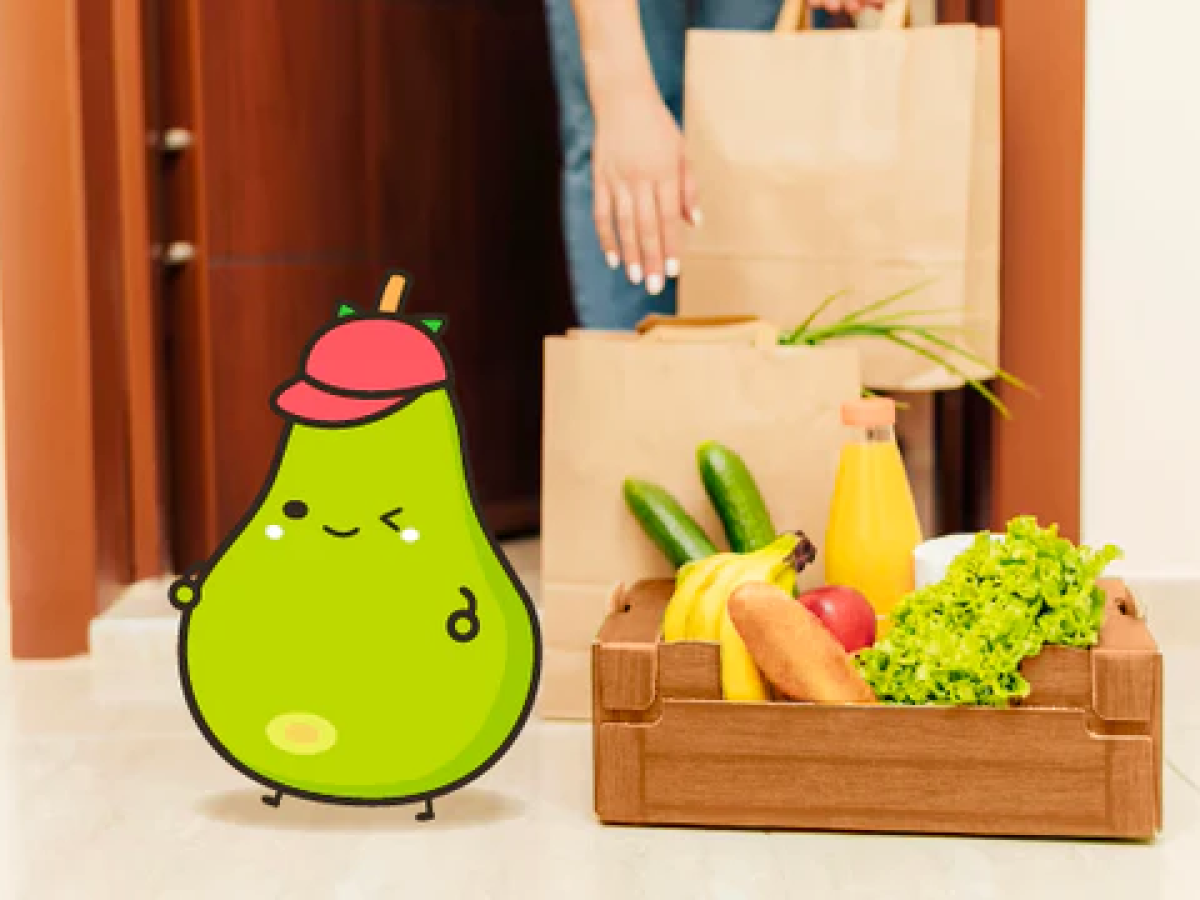 Online grocery platform UglyFood Singapore makes a comeback, four months after its initial closure
Customers can look forward to new features, such as better logistics and more delivery times
Founder Augustine Tan hopes to continue the startup's mission to educate the public on the value of ugly fruits and vegetables, and cut food waste
If you loved and mourned UglyFood as much as we did when it announced its closure earlier this year, you'd be pleased as punch to know that UglyFood Singapore is making a comeback.
According to Augustine Tan, founder of UglyFood, the new iteration of the business sees a complete overhaul of its logistics and delivery system, procurement process and even a new Pasir Panjang facility.
"We're back, and we're here to stay for a while," says Tan.
"We took everything that worked about the old UglyFood — marketing and procurement — and those that didn't work that well have been improved."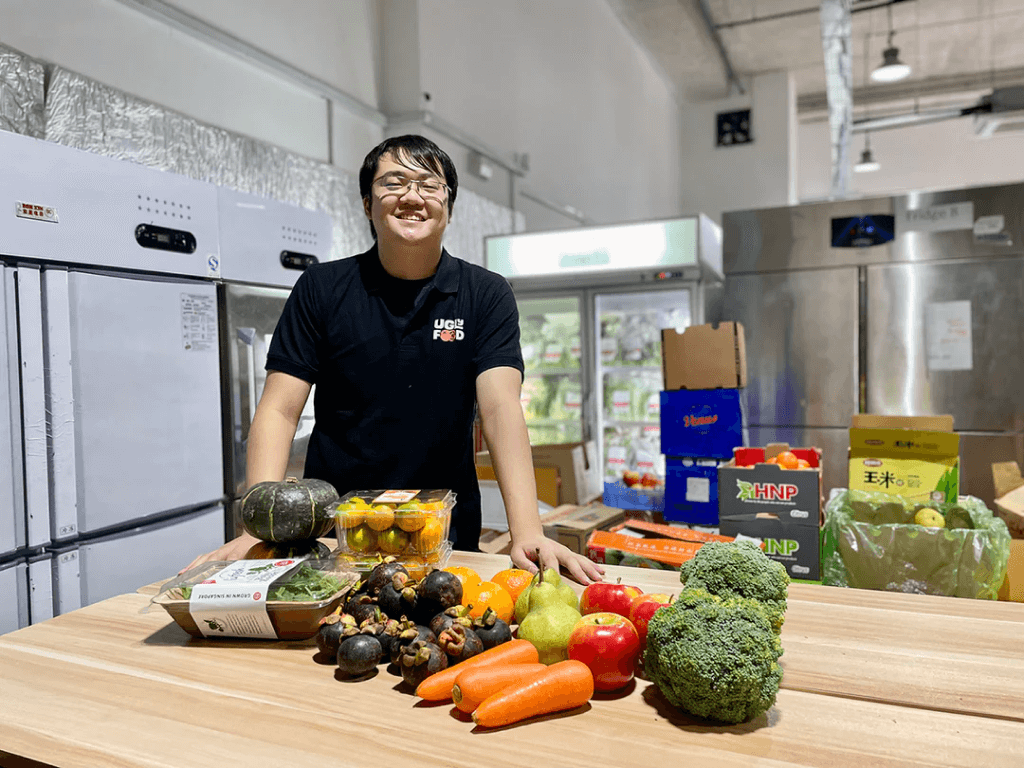 The initial closure was necessary for the business to move forward and revamp itself, says Tan. The media interest and the groundswell of public support that arose were instrumental in finding new partners and reassessing the business. "Without the closure, we wouldn't have gotten this far. In some sense, the closure was a blessing and a curse at the same time."
The closure
On Jan 4, UglyFood made a shocking announcement that it was winding down operations, citing a lack of funds as one of the reasons for its closure in a social media post.
At that time, the startup had been in operation for seven years, with a mission to reduce food waste in Singapore. It had its origins as a school project but took on a life of its own, selling surplus or blemished yet edible — "ugly but good" — produce to consumers.
It also sought to educate the public about the value of blemished produce through web comics on its website and social media pages.
Tan cited logistics as one of the main challenges for UglyFood 1.0. "Generally speaking, it was the warehousing, logistics, storage of food and last-mile delivery — these were the main factors."
The fact that it took quality checks very seriously also posed challenges. "We take in produce that may not be so pretty, so the logistics and quality checks have to be better than most — to be able to identify what is edible or not. We take QC very seriously — that is also a factor when it comes to cost."
In subsequent social media posts, the team remained hopeful that UglyFood would return. This sentiment was bolstered by pledges from supporters to aid crowdfunding efforts.
After its January announcement, the startup held a closing-down sale at its Gambas Crescent warehouse to clear stock.
The atmosphere was sombre, recalls Tan, who cashed out purchases during the company's closing-down sale. "I think we built a very strong community base," adds Tan. "Rather than 'Oh, you're closing down? Let's go and grab as many things as we can!', (the mood) felt more like a funeral."
UglyFood 2.0
Four months on, the company returns under new management, according to marketing collaterals and the new website interface that HungryGoWhere has seen.
While Tan will be continuing as UglyFood's founder, it'll be a "new company, new team, new systems".
"More strategic partners have stepped in to solve issues that we were facing beforehand," adds Tan, citing strong expertise in importing goods as one such value-add.
He declined to name the partners in question.
"Some (blemished) items will have less spoilage, for sure," says Tan. The item descriptions on the platform will also be better updated to reflect the true condition of what customers are likely to receive.
And the results are already showing. The company has been running limited trials to a small group of customers to test the system. "Our fulfilment rate is pretty much 100%," says Tan. "Previously, almost every order had an issue."
With the improved backend and logistics system, UglyFood is also able to shave off costs and pass on the savings to consumers, he says.
For orders placed before 5pm, customers can choose to get next-day delivery, too. Do note that the business will no longer be accepting walk-in customers at its new Pasir Panjang facility.
In its current iteration, UglyFood 2.0 will be focusing on its roots — ugly fruits and vegetables — for the time being, but other produce such as seafood, meat and dry goods will eventually make a return.
With the relaunch come better cold room facilities and refrigerated delivery trucks, so customers can be more confident that the goods they receive are of higher quality. By contrast, UglyFood 1.0 used ice boxes during delivery — while good, this had a shelf life of four hours.
Milk, dairy and cheese products, which were previously difficult and costly to procure and deliver in their peak, chilled condition, will now be a cinch and will likely be added at a later stage.
"For some things, we are still definitely working out the kinks."
UglyFood's iconic web comics and characters will also continue to stay. Says Tan: "We're trying to integrate (these) a lot more into the shopping experience itself, rather than just having comics." 
He hopes that fans who previously rallied behind UglyFood in Singapore would return to show their support on the new site. "To support us, please just come to our website and buy something — it's technically crowdfunding, but you'll also get items."
Feeling hungry? Check out our story on Lian Wah Kopitiam's modern relaunch.