New outlet, new dishes: The Connoisseur Concerto opens at Great World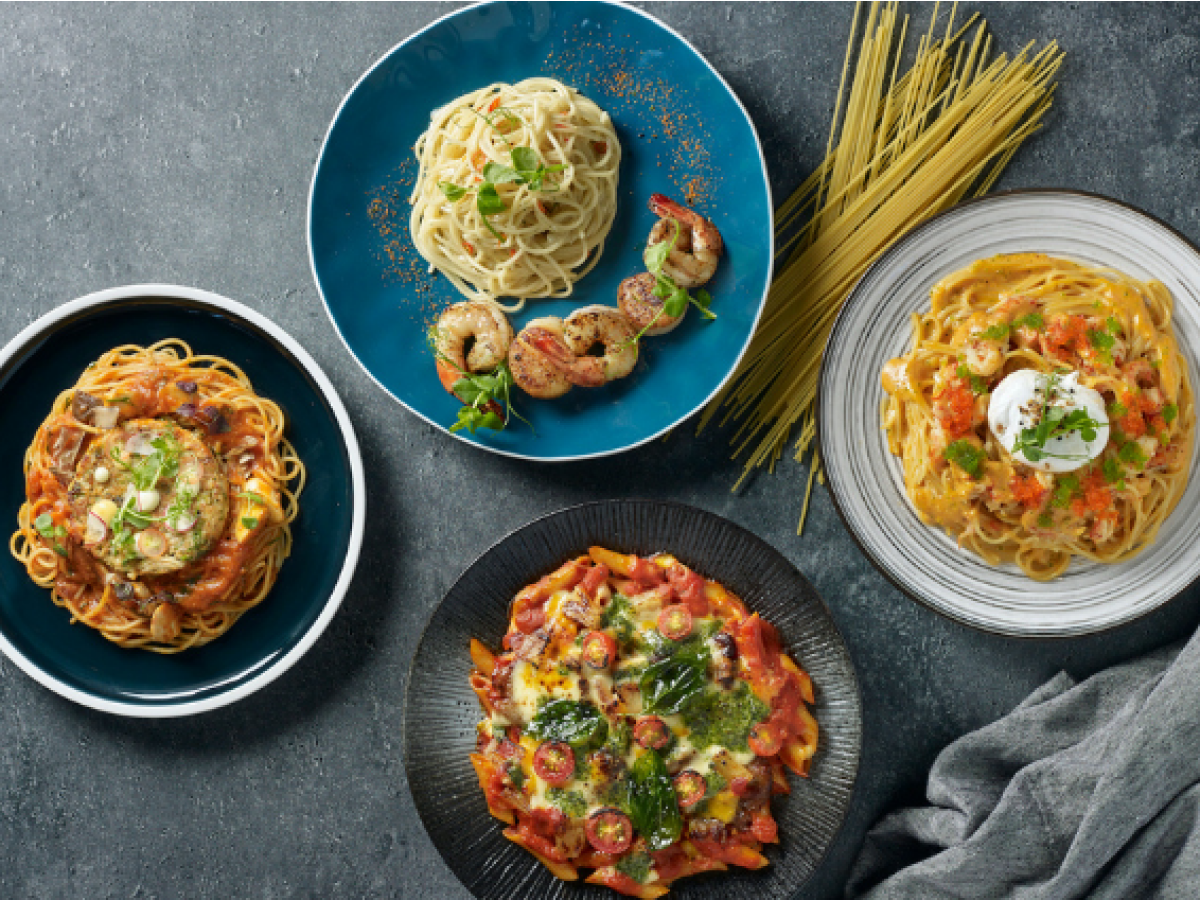 Spot The Connoisseur Concerto (tcc)'s newest concept outlet at Great World today.
Unveiled at the end of last year, the cafe is home to gourmet food, beverages and an aesthetic ambience.
The new concept menu features a line-up of 12 new dishes as well as tcc's popular mainstays, like a plate of Cold Angel Hair pasta.
When you step into the cafe, you will be greeted by its bright and warm setting. The space features bronze and lavish finish with a pastel outlook.
Some of the usual things you may indulge in tcc would be their wholesome gourmet dining, tête-à-têtes,  Parisian high tea affair, luscious desserts and a wide range of beverages.
With this new opening, tcc has also suggested some new and old favourites that you have to try out.
Start your meal with a light touch, tcc's Broccoli and Cheese Tortilla Bites ($11.80).
This starter holds broccoli, three types of cheese, corn and potato filling. To give it a smoky taste, the broccoli is charred.
The dish is finished off with a spicy and tangy jalapeno-tomato mayonnaise. Tcc also has an all-day breakfast lineup and one of the newest additions is their Soft-Shell Crab Benedict ($20.80).
The tower comprises poached egg and soft-shell crab with calamansi hollandaise, creamy avocado and smoked chicken ham. The layers of ingredients are atop a parmesan-crusted English muffin.
If you may prefer another egg centred dish, you can try out their Mille-feuille Toast and Egg ($17). This dish has thin walnut rye toasts with four fillings: tomato and mushroom relish, eggplant mash, creamed spinach with basil and lastly, truffle-sausage ragu.
The toast and egg set is finished off with truffle oil and slight runny eggs.
For those who may want something different and delicious, try out the newly curated Vegetarian Hawaiian Pasta "Pizza"($17.80).
You can find a base of baked penne with herb tomato coulis, arranged to form a pizza dough base. Similar to a pizza, discover grilled oyster mushroom, pineapple and cherry tomatoes atop the plate of pasta.
The melty cheese is made with mozzarella as well as herbs and orange cheddar.
Pulled Oyster Mushroom Burger, priced at $15, is yet another vegetarian special that you can find at tcc.
The barbequed oyster mushroom is hand-pulled, then layered with pickled onion, purple slaw and alfalfa sprouts.
The ingredients are sandwiched between charcoal burger buns and the entire burger is paired with fries. At tcc, thick potato strips are coated with Japanese spice mixture shichimi, making it a savoury treat by itself.
For meat lovers, you can replace the oyster mushroom with a slab of juicy wagyu beef too (S$8)!
Among the many other new mains, tcc has Seafood Chowder in Bread Bowl ($19.50), Hot Wings and Fries ($16.90),and Stuffed Chicken Roulade.
Their older crowd favourites would include the Cold Angel Hair Pasta ($23.90).

With black truffle and ponzu-marinated salmon in this pasta, this creation is rich, earthy and full of flavour.
You can finish up your meal on a sweet note with their new dessert choices like Pancake Tiramisu and Belgian Waffle.
As tcc is known for its drink selections, you can choose their beverages like the cold brew to complement your meals.
The signature tcc's Cold Brew ($6.80) is the culmination of a 12-hour slow drip, made with premium Arabica coffee blends.
Exclusive to this new caffè, the cold brew is served in the form of iced coffee cubes with fresh milk on the side.
Their siphon brewed Hacienda La Esmeralda Geisha ($19.80) is prized for its intense coffee profile–silky black tea with a delicate jasmine floral aroma and fruity notes from bergamot.
For those who prefer something nuttier, try out their Pistachio Latte ($7.80). It has a tasty blend of espresso, nutty roasted Sicilian pistachio and frothed milk.
As the sunny days kick into action, go for tcc's uniquely-flavoured sodas to enjoy a well-deserved break. One of the options you can choose will be the Fiery Punch ($8). This beverage holds the flavour of spicy mango and sweet peach together.
The new location surely seems to be fit for a casual family dinner so head to Great World right now!
---