New Mediterranean restaurant Sol & Ora serves up sun and shore on Sentosa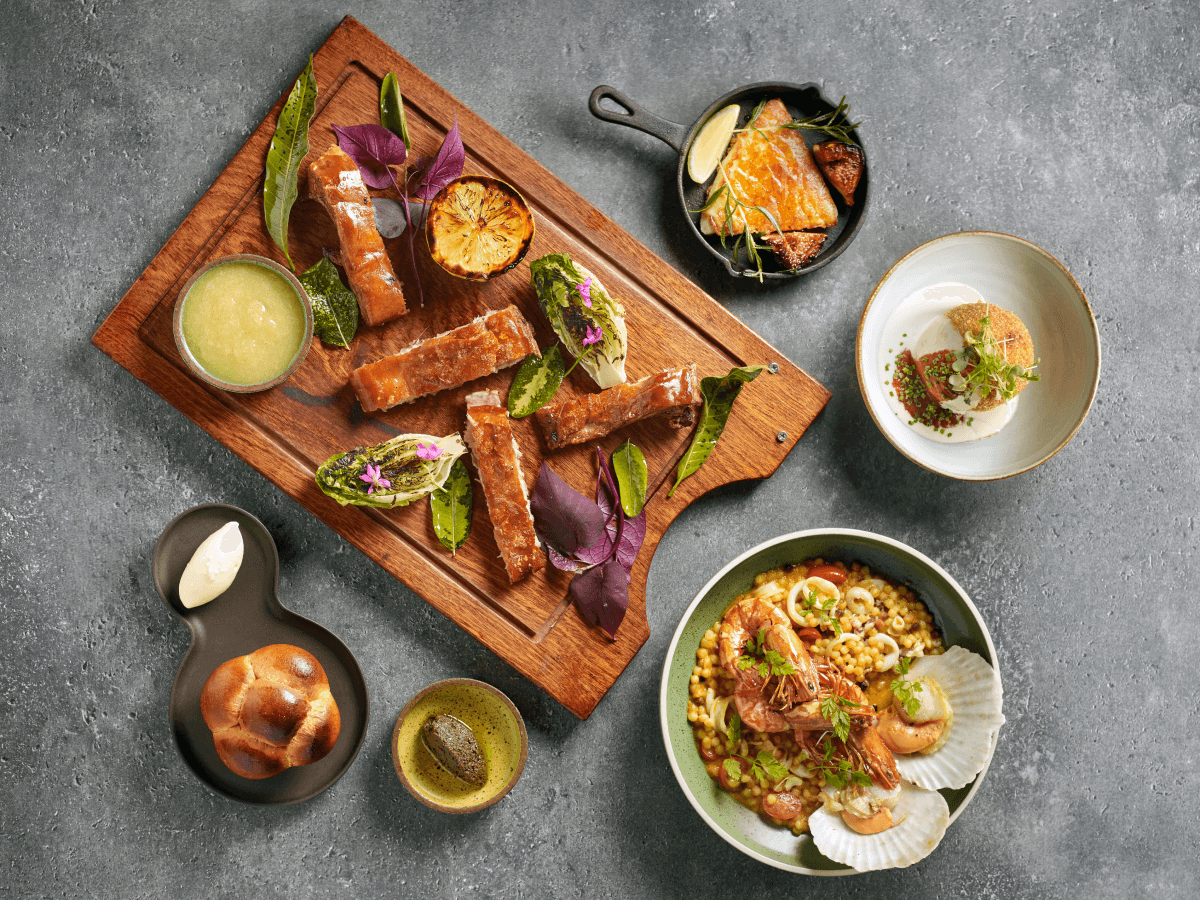 If you're looking to scratch that travel itch without breaking the bank this season, there's a new restaurant that's all about that chill Mediterranean vibe — Sol & Ora, which means "sun and shore". 
It's pretty literal in that sense — the restaurant is perched along the coast, with plenty of stunning sea views and natural light during the day.
If its name rings a bell, that's because it rides on the popularity of its sister restaurant Sol & Luna, a Latin-European bistro that's more centrally located in the heart of the CBD. 
In comparison, Sol & Ora is less about business lunches and more about leisurely brunches and ice-cold cocktails.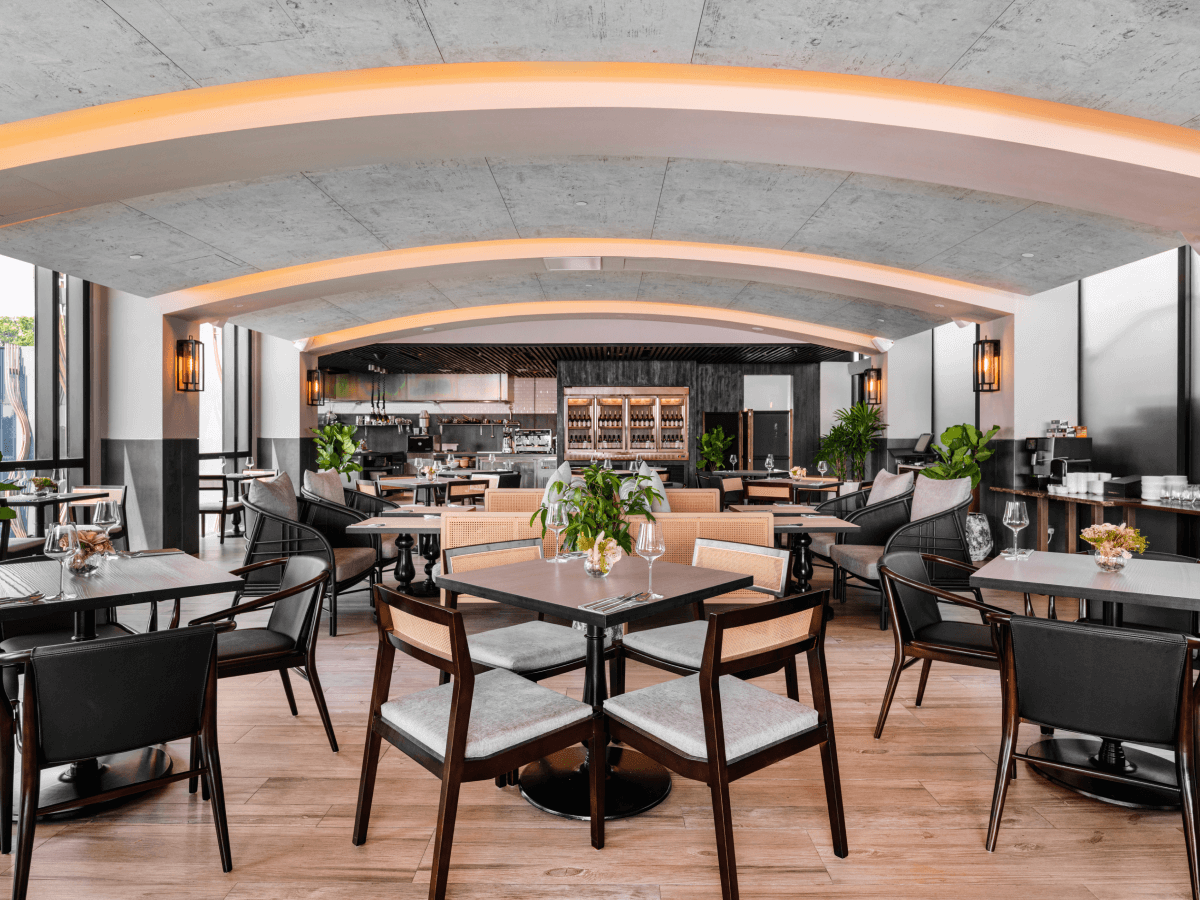 You can even make a day of it: The restaurant is part of 1-Altitude Coast, a multi-concept beachfront establishment by 1-Group, which also has a rooftop bar and day club on its premises. 
The kitchen is headed up by Singaporean chef Felix Chong, who is no stranger to European cuisine. He's been helming Italian fine-dining restaurant Monti at 1-Pavilion for the past two years.
Food-wise, the restaurant prides itself on produce-driven cuisine from the Latin-Mediterranean regions of France, Greece, Italy, and Spain. Portions here are designed for sharing, so we advise bringing friends and your appetite!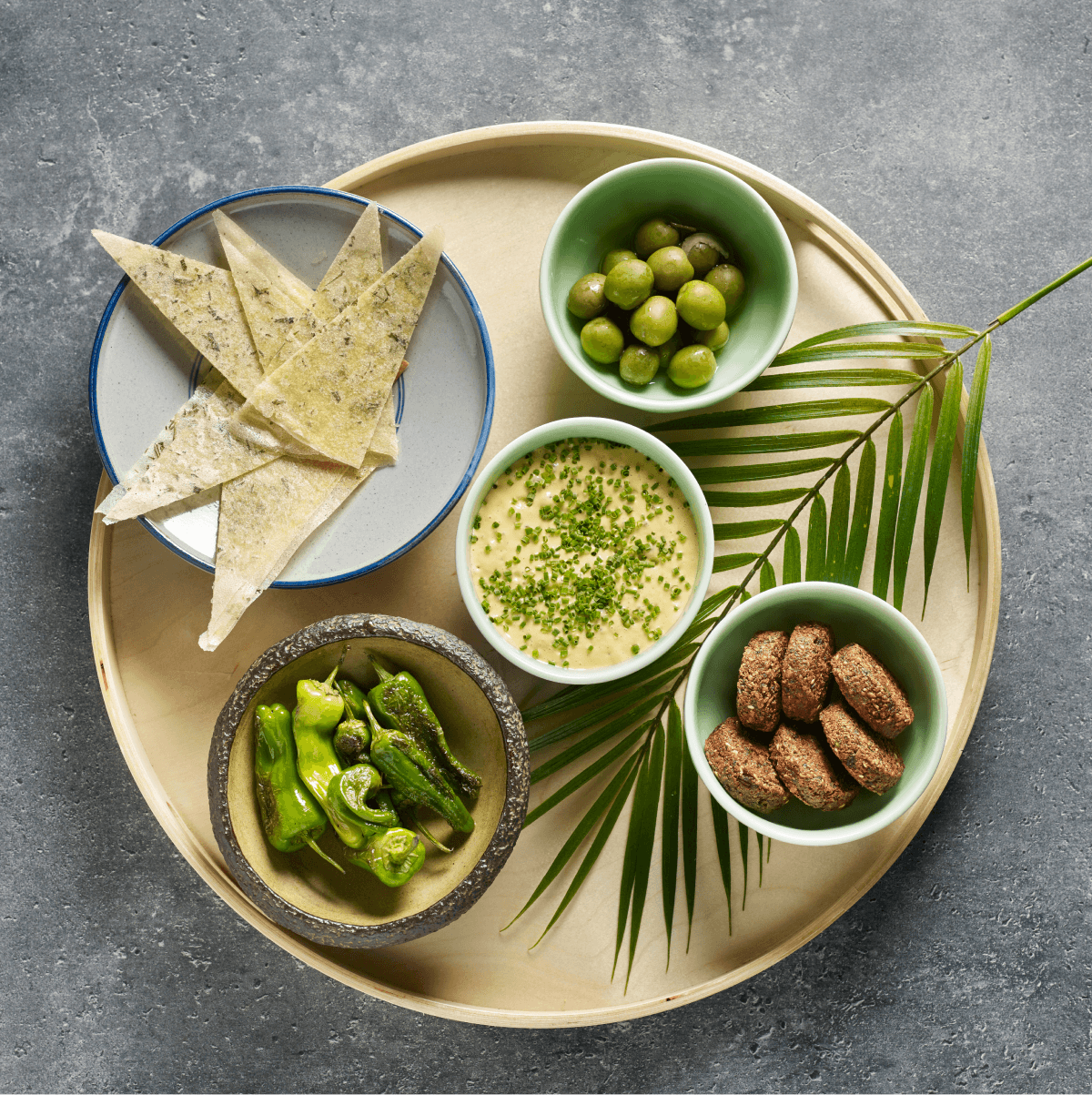 Start with a deliciously soft brioche roll (S$8) with French Provencal butter and black olive tapenade (spread), as well as an eclectic selection of mezze (S$22) from the region — Spanish padron peppers, Sicilian olives, Greek falafel, French feuille de brick (thin pastry) with whipped taramasalata and tzatziki dips.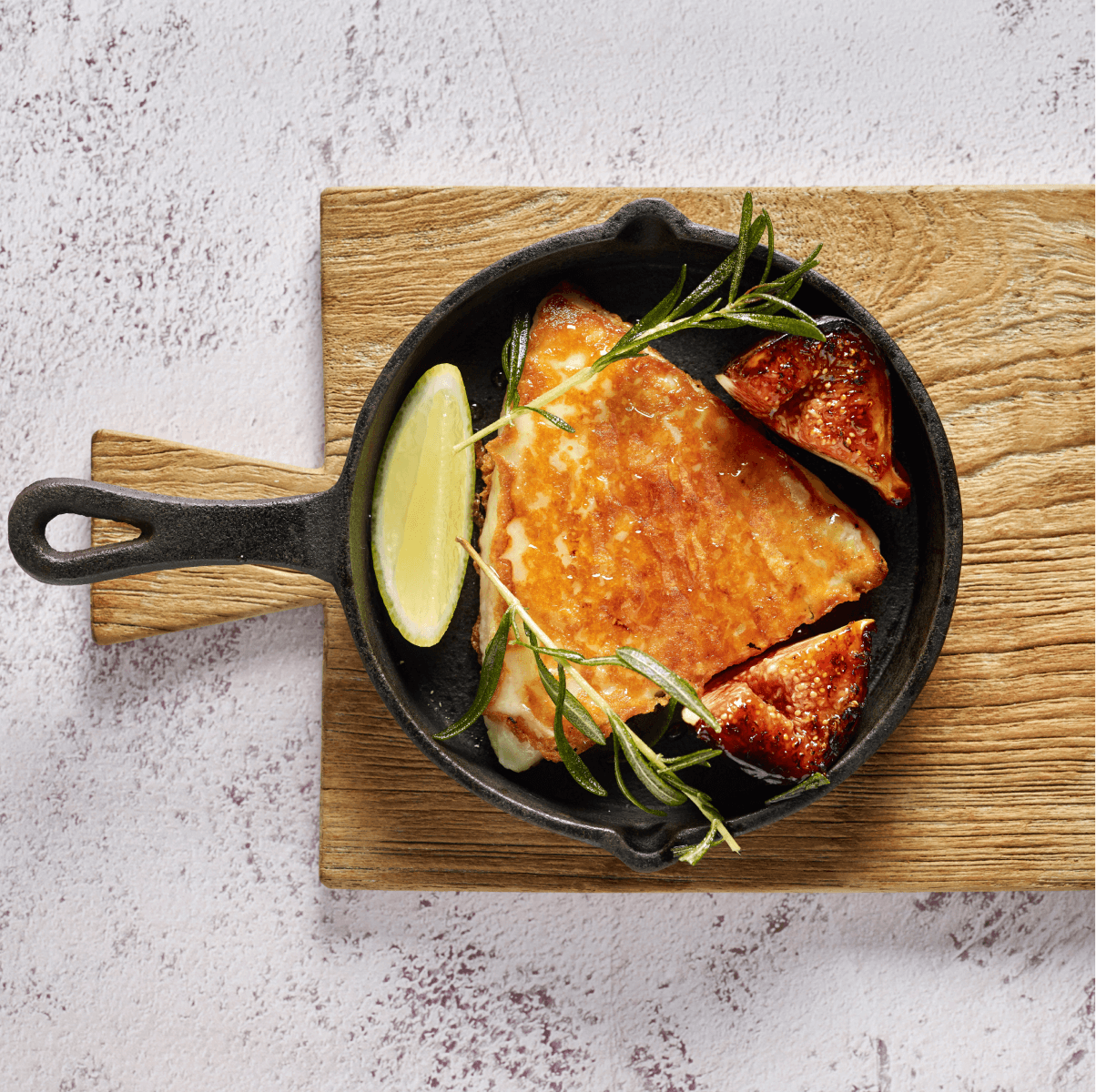 The flavours here are light and delicate, especially so in the saganaki cheese (S$23), a Greek pan-fried appetiser. Sol & Ora's rendition is coated liberally in honey, and employs cheese made from goat's milk instead of the usual sheep, making the dish milder but no less flavourful. 
Wash it down with a specialty Sol & Ora cocktail before moving on to the meat of the meal. There are four options, including a refreshing Summer Solstice (S$22), a gin-and-tonic concoction featuring rose syrup, lychee liqueur and ouzo (a Greek aperitif).
We liked the cavatelli pasta (S$28), comprising chewy, longish pasta shells that are specially made in-house, alongside bits of squid and crabmeat. 
The porcetto (S$45, serves two) — a roasted suckling pig hailing from the Sardinian region of Italy — was another highlight. The pork is first brined, steamed and air-dried to retain its juicy meat, before being roasted at high heat to give it a crispy exterior. Pair each bite with its accompanying cinnamon-spiced apple and pear compote for added flavour.
The meatless imam bayildi (S$18) — a scorched, braised and stuffed eggplant — was a personal favourite. Laced with tomatoes, coriander and cinnamon, the eggplant is finished in an oven and topped with crumbled feta cheese and rocket leaves.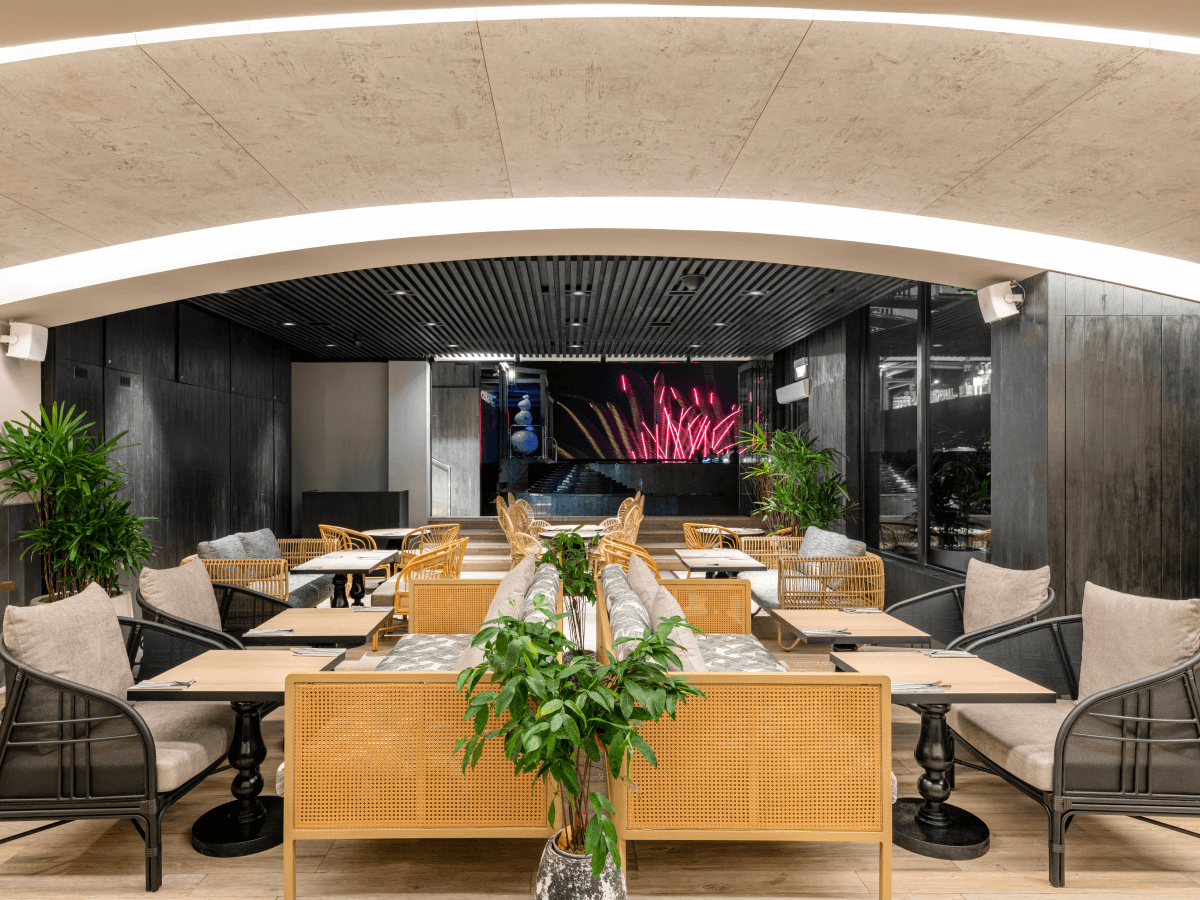 Weekend high tea menus (from S$28 per person, with a minimum of two diners) will be available from November, featuring sweets and savouries. Think cantaloupes wrapped in Parma ham, mushroom spinach quiches with truffle caviar, tartlets, cakes, and macarons.
There's a glimpse of some fireworks from Sentosa's Wings of Time attraction around 8pm, so keep an eagle eye (and your cameras!) out.
Book a ride to Sol & Ora.
The Outpost Hotel, Level 7, 10 Artillery Avenue, Sentosa
Nearest Monorail Station: Imbiah
Open: Monday (7am to 10.30am), Tuesday to Friday (7am to 10.30am, 6pm to 10.30pm), Saturday and Sunday (7am to 10.30am, 11.30am to 2.30pm, 3pm to 4.30pm, 6pm to 10.30pm)
The Outpost Hotel, Level 7, 10 Artillery Avenue, Sentosa
Nearest Monorail Station: Imbiah
Open: Monday (7am to 10.30am), Tuesday to Friday (7am to 10.30am, 6pm to 10.30pm), Saturday and Sunday (7am to 10.30am, 11.30am to 2.30pm, 3pm to 4.30pm, 6pm to 10.30pm)