Behind-the-scenes with the Singapore National Culinary Team as they get ready for the world cup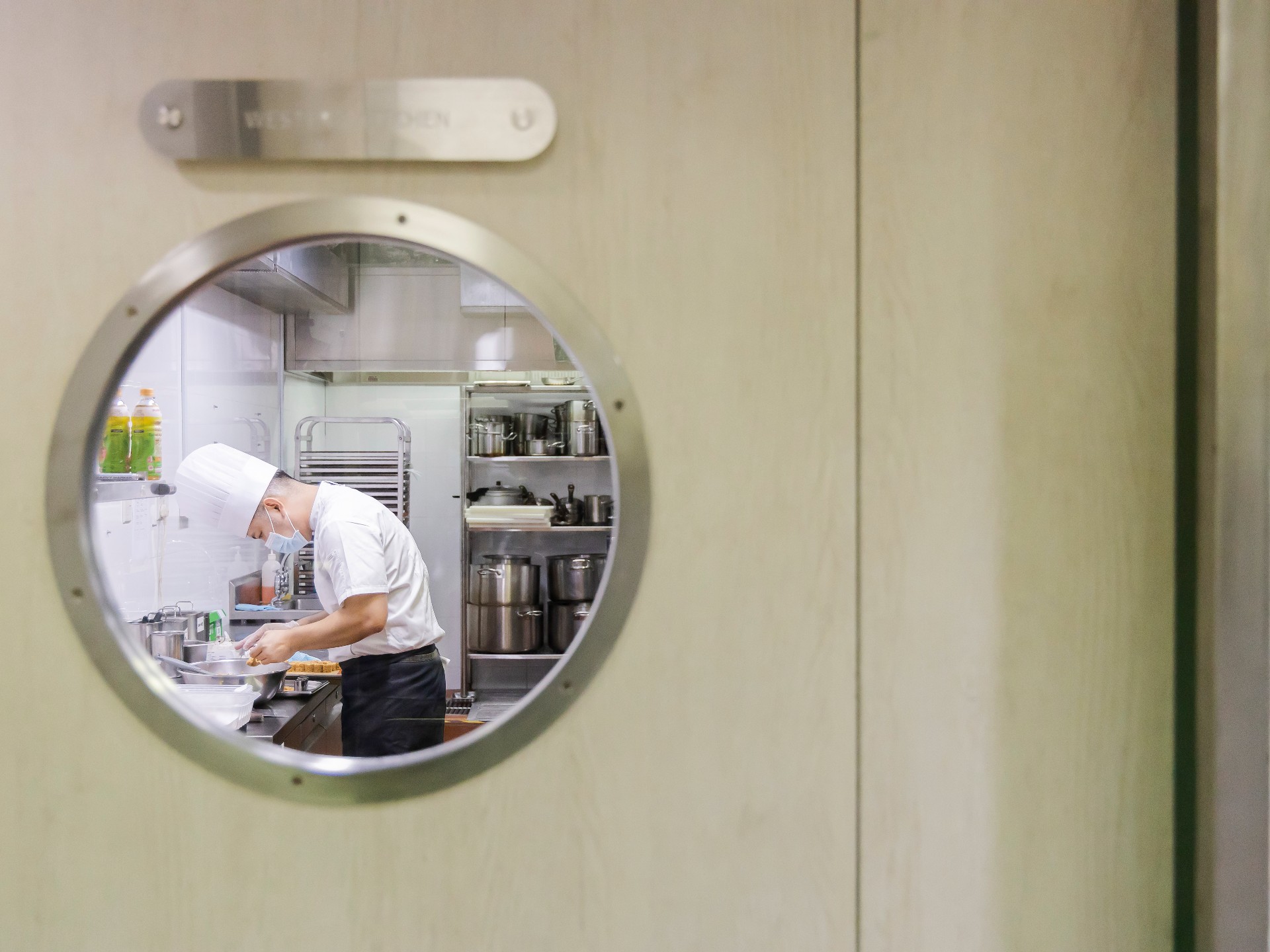 Few people know Singapore's National Culinary Team has fared well in global competitions and won championships
This year's eight-member team is helmed by team captain Koh Han Jie, 29
Practising for the Expogast Culinary World Cup in November is no easy feat, with the chefs juggling full-time jobs and family
HungryGoWhere takes you behind the scenes
While the Olympics and Fifa World Cup are international sporting events that get the attention of viewers globally, not many know of the various world cups of the culinary world. 
Although lacking in fanfare, these competitions are no less gruelling. 
Some competitions last a few days, each day a 10-hour affair with no time to rest in between. Ranging from hot dishes to elaborate pastry showpieces, culinary world cups are a show of technique, teamwork, immaculate hygiene practices, and resourcefulness. 
Flying the Singapore flag high
Representing Singapore for the past 39 years is our very own National Culinary Team, a brigade of chefs handpicked by the Singapore Chefs' Association from the culinary competition circuit. 
The team for 2022 is made up of Koh Han Jie (team captain), Kong Kok Kiang (team manager), Darren Chin Shiong Wei, Aloysius Tay Yu Wei, Marvas Ng, Gabriel Kwang (team assistant), Ben Goh Kai Chuen (pastry chef), and Wee Pai Hau (pastry assistant).
This year's eight-member team is led by team captain Koh, 29, head chef at floral-themed French concept Ce Soir Restaurant. A graduate of the Institute of Paul Bocuse culinary arts programme, he cut his teeth at Michelin-starred French restaurants such as Maison Pic and, closer to home, Les Amis.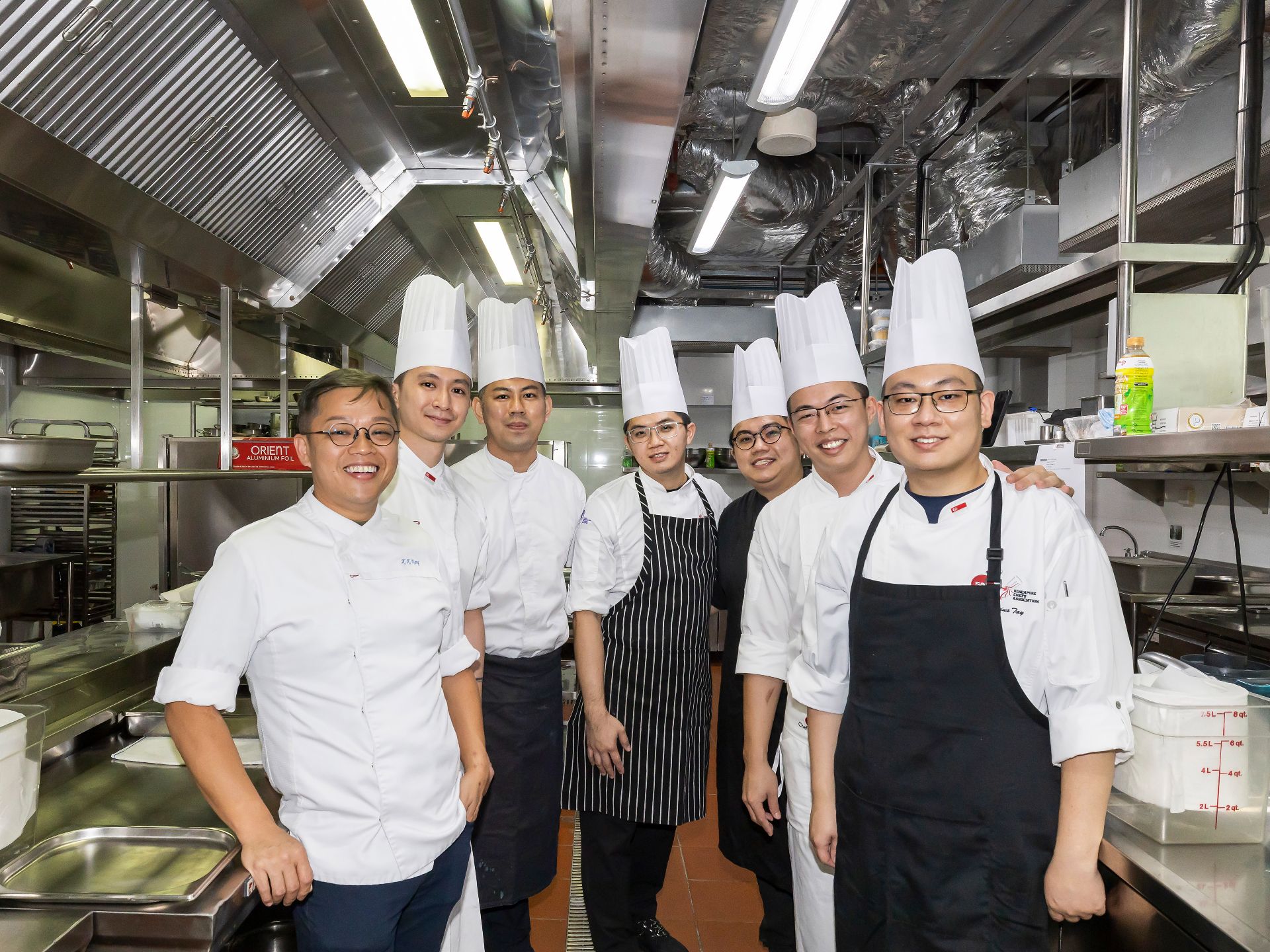 Not his first rodeo, he was in the National Culinary Team when Singapore took part in the Expogast Culinary World Cup 2018 and won second place. In the same year, he won the world champion title at the Young Talent Escoffier competition.
Another veteran is 36-year-old Goh, who leads the pastry section. With 14 years of competing experience, the oldest in the group returned from Shangri-La Guangzhou to take part in this year's world cup. 
When HungryGoWhere caught up with both of them at Temasek Polytechnic one evening, the team was busy practising for their involvement in this year's Expogast Culinary World Cup, on Nov 27 and 30, in Luxembourg. 
The competition includes two components this year — Restaurant of Nations, where they'll have to cook a three-course meal for 110 guests over five hours, and Chef's Table, another three-course meal but with a chocolate showpiece at the end. 
Racking up a total of 3,260 hours of training by the time the competition rolls around, they practise fine-tuning their workflow and processes (the team will also be judged in the kitchen on their hygiene), with the members typically convening after finishing their day jobs. Sometimes, they meet on their days off as well. 
It's a scheduling feat to get together eight busy chefs at the same time for many days on end and all that comes down to Koh as team captain. 
"We are all from different companies and we have to squeeze time out of our schedules to train together. That's the toughest part. It also takes a long time for us to come up with a dish, between nine months and a year," he said.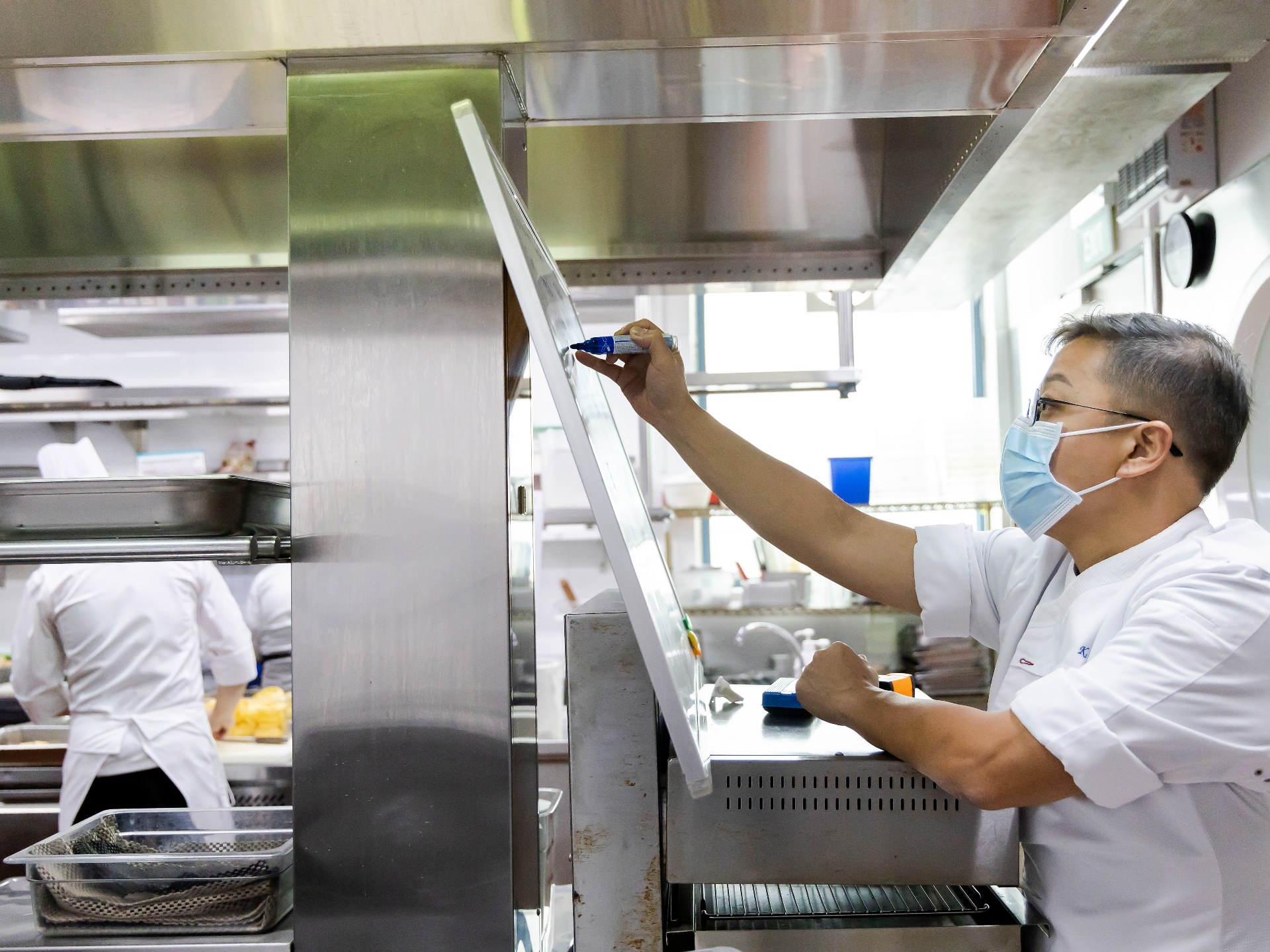 He's also responsible for looking for a kitchen to practise in. So far, they've borrowed kitchens at Koh's own place of work, Sentosa Golf Club (where team manager Kong works), and Temasek Polytechnic. 
Sadly, the Singapore National Culinary Team isn't given the same support offered in competing countries. In European nations such as Norway and Sweden, two top countries in the competition circuit, the national team is paid to practise full-time and have facilities built solely for it. 
Instead, team Singapore has had to rely on corporate sponsors for funding, and help from their mentors who are past winners. Koh added: "(You can imagine) the amount of passion you need to have when you have work commitments and family." 
Preparing for the race
Like all athletes, sacrifices have to be made when training for competitions. The team forgoes time with their families and friends in the lead-up, spending their effort on research and planning the minutiae of logistics. 
They're given one tonne of cargo to transport equipment and ingredients needed for Expogast. To recreate their dishes in the simple kitchen space they're provided with, they'll need to bring trays, chopping boards and their knives, of course. Specific ingredients are brought over to ensure the exact same flavour and texture can be recreated in a foreign country.
"We also have to do one round of tastings there because even the tap water might taste different. It comes down to small details, such as the weather — it's winter there," Koh said.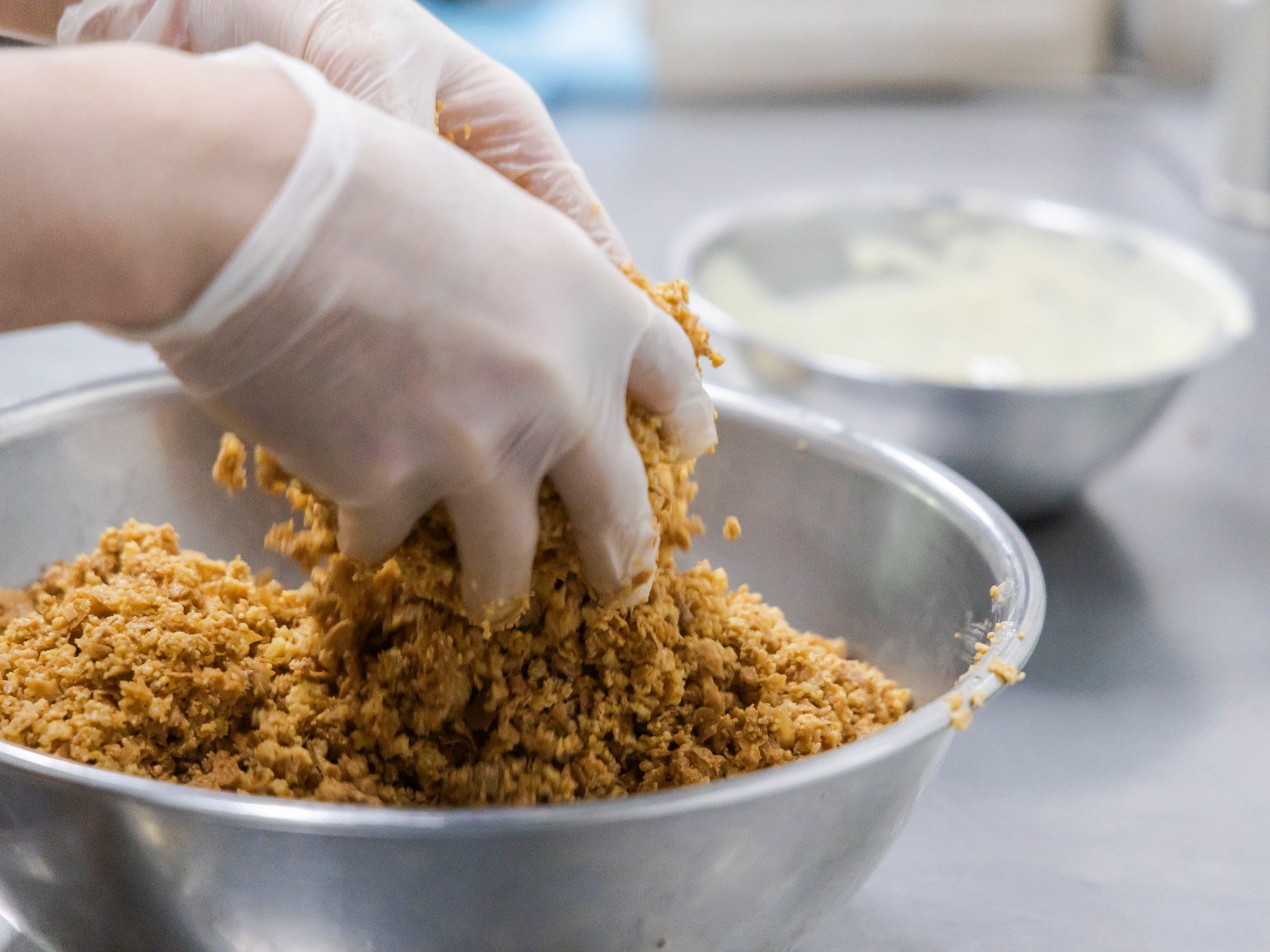 Aside from conducting R&D in the kitchen, he keeps an eye on culinary trends, making a note on how eating habits have shifted to become more environmentally- and health-conscious in the last few years. This year's Expogast has also called for a plant-based course for the Restaurant of Nations segment. 
For Goh, practice makes perfect, given that his dessert has 15 elements of varying temperatures. The entire recipe for his elaborate dessert course is four pages long. He'll keep on tweaking it until the team leaves for Luxembourg.
And away from the kitchen at night, he uses a little trick of putting a piece of paper and a pen by his bedside, in case an idea comes to him. "I'm scared to forget anything so I need to record everything," he quipped.
But the one thing they both agree on is that rest and stamina are essential to thrive in culinary competitions. Faced with more than 20 hours on their feet and dealing with hot temperatures in close quarters, being physically unprepared could mean an extremely sore body after and, at the very worst, serious injuries.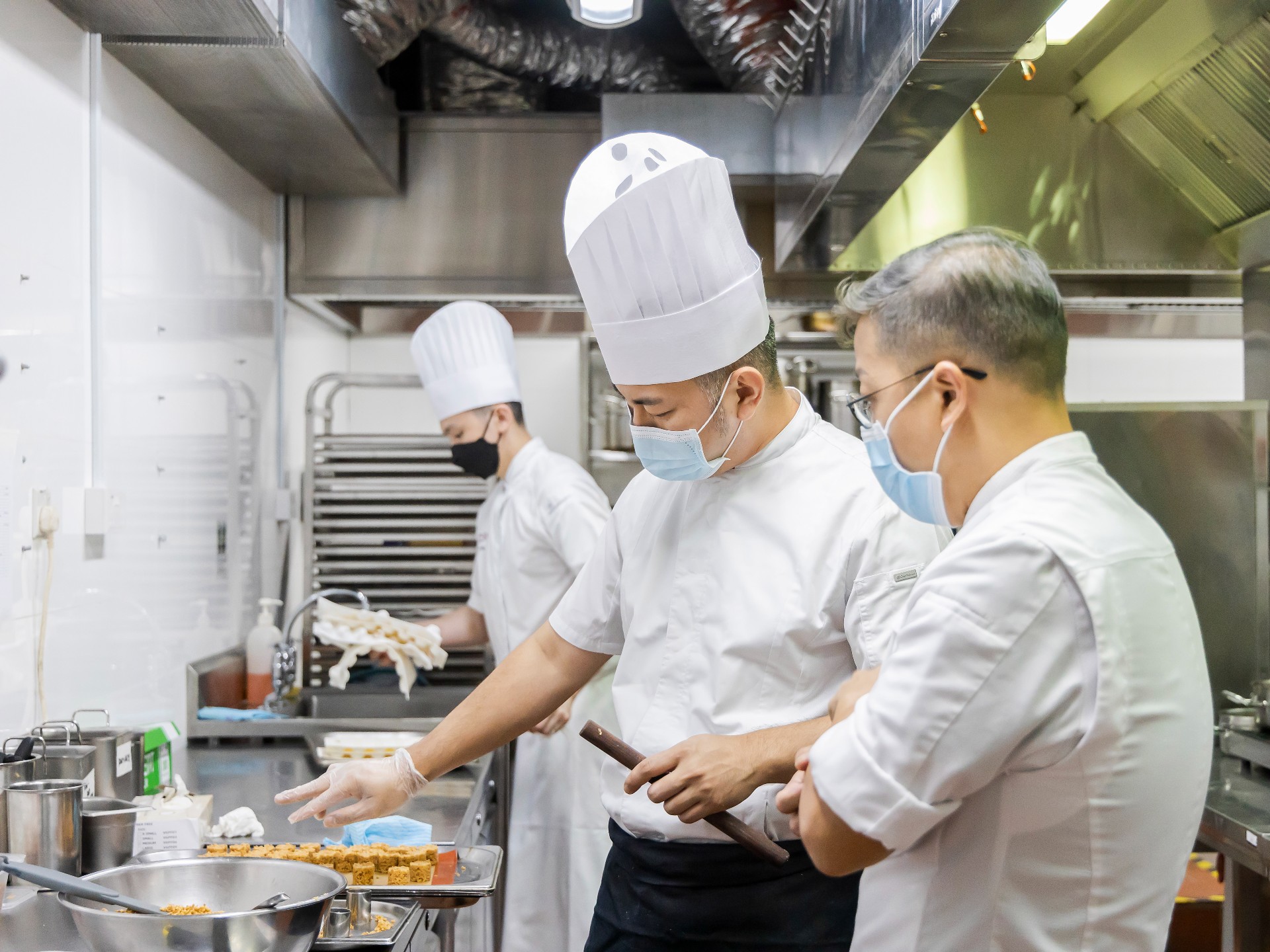 Goh recounted the 2018 Mondial Des Arts Sucres competition in Paris, where he got burnt by sugar heated to 180ºC. The accident occured in the last hour of a 10-hour-long day, but Goh persevered and even returned on the second day for another 10 hours of competing. He eventually won third place, his first time on a European podium. 
"I still keep the picture so I can look at it when I feel pain or down to remind myself how painful it was," he said with a laugh.
Eye on the prize
While Singapore's National Culinary Team has fared quite well in past competitions, taking the top three spots consistently and winning three championships in the past decade, most of the public remain oblivious to their achievements. 
Even so, the experience offers a rare opportunity for the chefs to flex their creative muscles and those taking part see it as a way to better themselves. In a pressure-cooker environment twice as taxing as a regular kitchen, they learn to conduct themselves as professionals and keep their cool.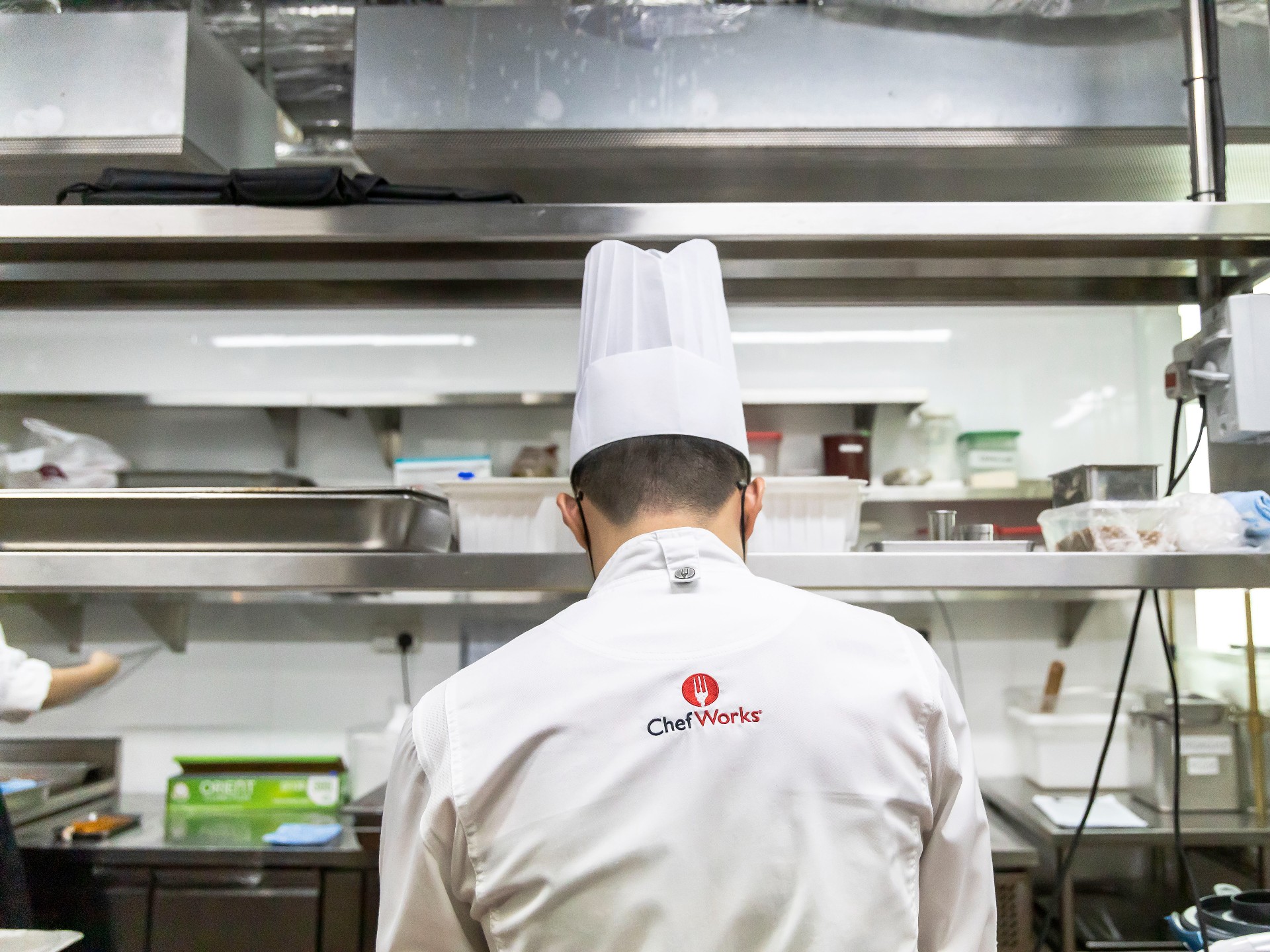 Added Koh: "As chefs, we do want to get used to working in stressful environments, to help us get to another level. It forces us to be creative and come up with new dishes, too. It also gives us more confidence to cook in the style we want."
For now, they have their sights on first place on the podium as they continue to practise, while juggling full-time jobs and family. "It's all or nothing," Koh said with a glint in his eye.