Regardless of the day, treat yourself to local artisanal chocolate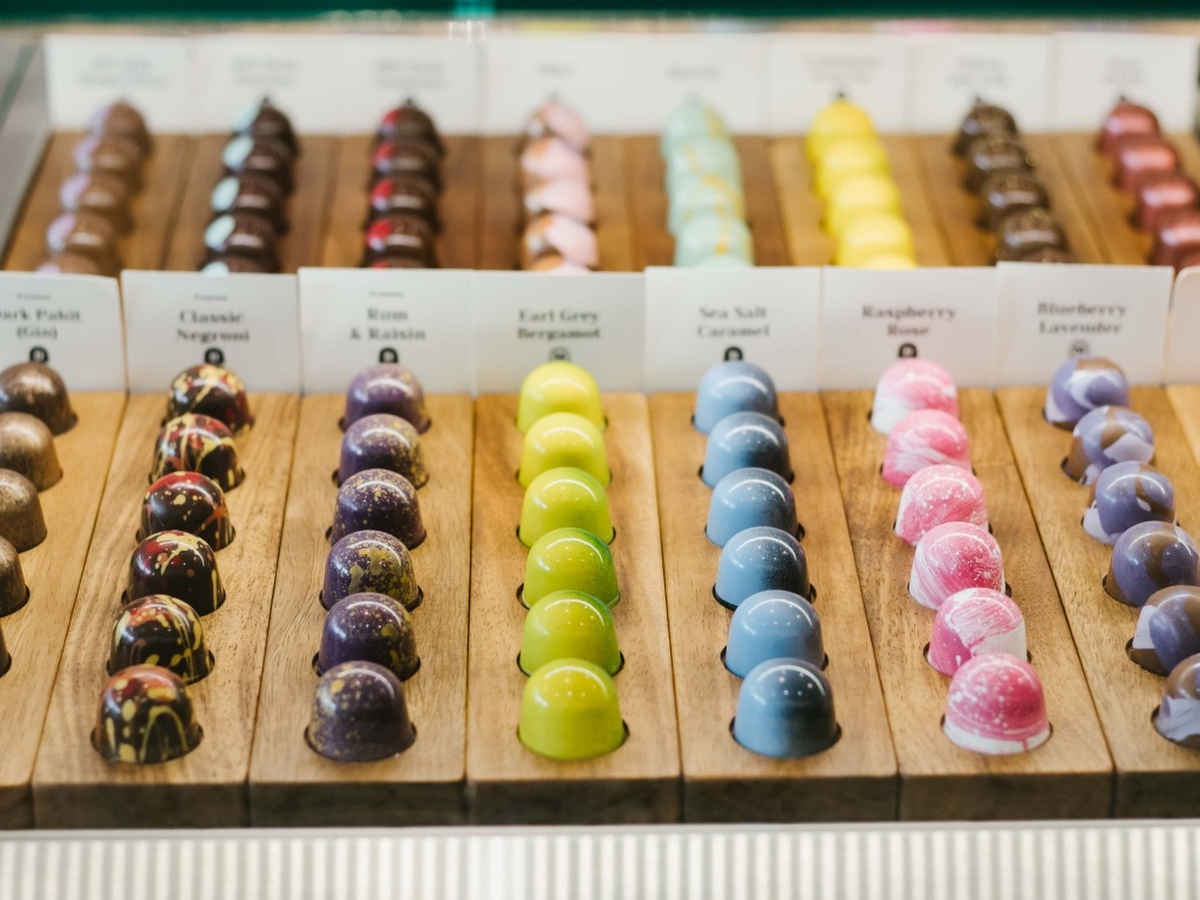 Chocolate is closely associated with various festive holidays and special occasions such as Valentine's Day, Easter, Halloween, and Christmas.
Rich and decadent, the confection is undoubtedly deserving of its own celebration on World Chocolate Day on July 7.
Regardless, you don't have to wait for a reason to treat yourself to the offerings from any of these four local artisanal chocolate brands.
1. Mr Bucket Chocolaterie
23 Sin Ming Road, 01-15
Nearest MRT station: Upper Thomson
Open: Tuesday to Friday (11am to 7pm), Saturday and Sunday (10am to 7pm)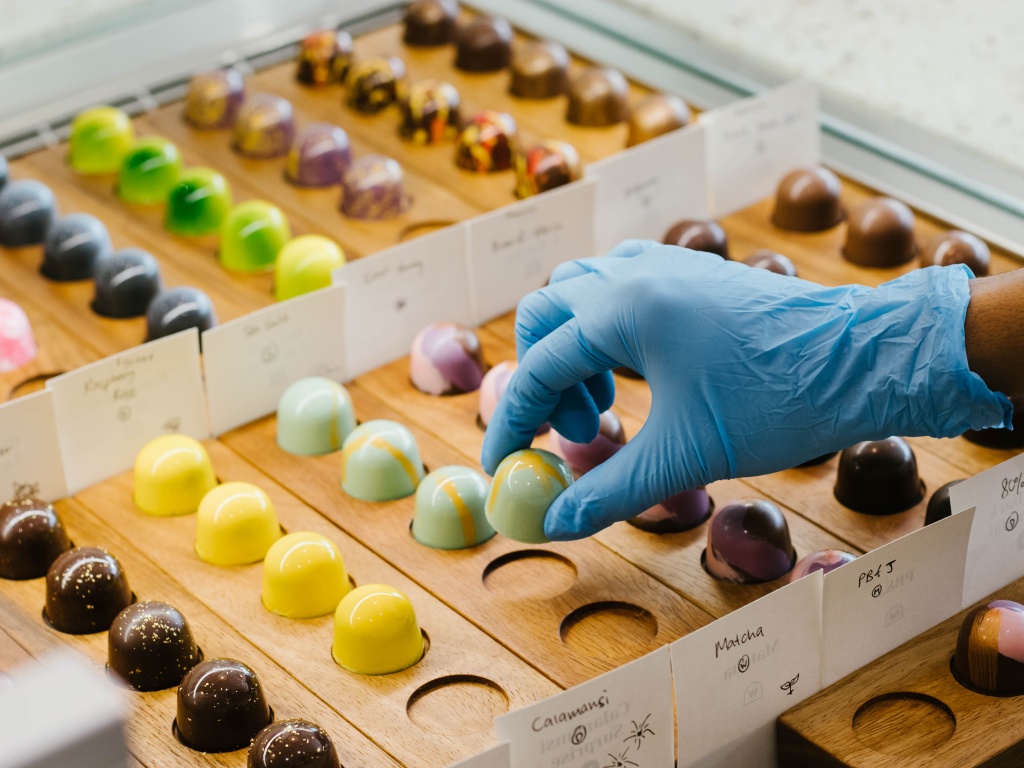 Jerome Penafort, founder of Mr Bucket Chocolaterie, had his nose buried in the popular Roald Dahl book Charlie and the Chocolate Factory growing up.
The 35-year-old later named his chocolaterie after Charlie Bucket, the main character in the story. There may not be any golden tickets or chocolate rivers to be found here, but the fresh handmade chocolate bonbons are certainly drawing a crowd.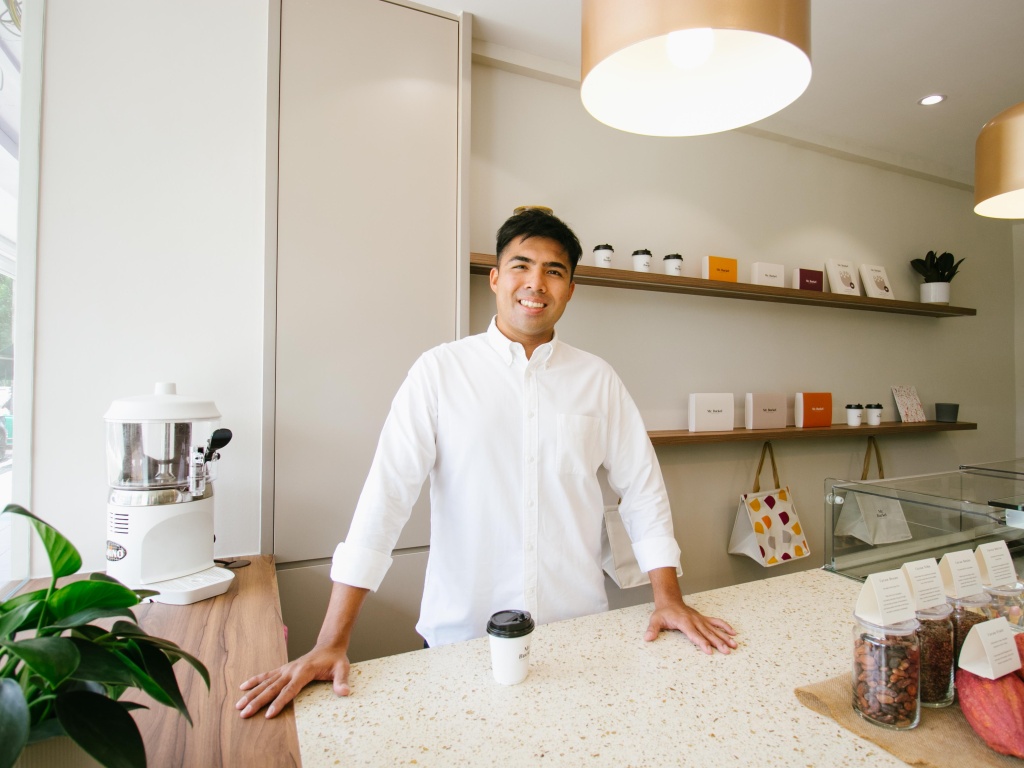 The popular chocolaterie was launched in November 2020 and has since won over chocolate snobs from across the island.
Penafort believes that "chocolate produced from Asian cacao is just as, or even more, delicious than those from other parts of the world".
It's no surprise then that the focus here is on sustainably sourced cacao farms in Asia. The founder said that there was a need to bring attention to these farmers who have gone unnoticed and unappreciated.
The small team at Mr Bucket Chocolaterie is affectionately called "a bunch of Oompa-Loompas", the fictional workers in Willy Wonka's Chocolate Factory. Catch a glimpse of them in the open kitchen — a chocolate factory of sorts — working their magic in creating delectable chocolate treats.
The drive to push the boundaries of chocolate has birthed unique flavour pairings, such as Mala Mild Spicy (S$22 for a box of six). Made using 72 per cent dark chocolate from Sungai Ruan, Malaysia, the savoury bonbon has hints of aromatic mala spice derived from a special spice mix from mala eatery Hao Zhang Ji.
A visit to this boutique chocolaterie is fodder for both the eyes and the stomach.
2. Anjalichocolat
Tanglin Mall, 02-K4, 163 Tanglin Road
Nearest MRT station: Orchard
Open: Monday to Sunday (10am to 6pm)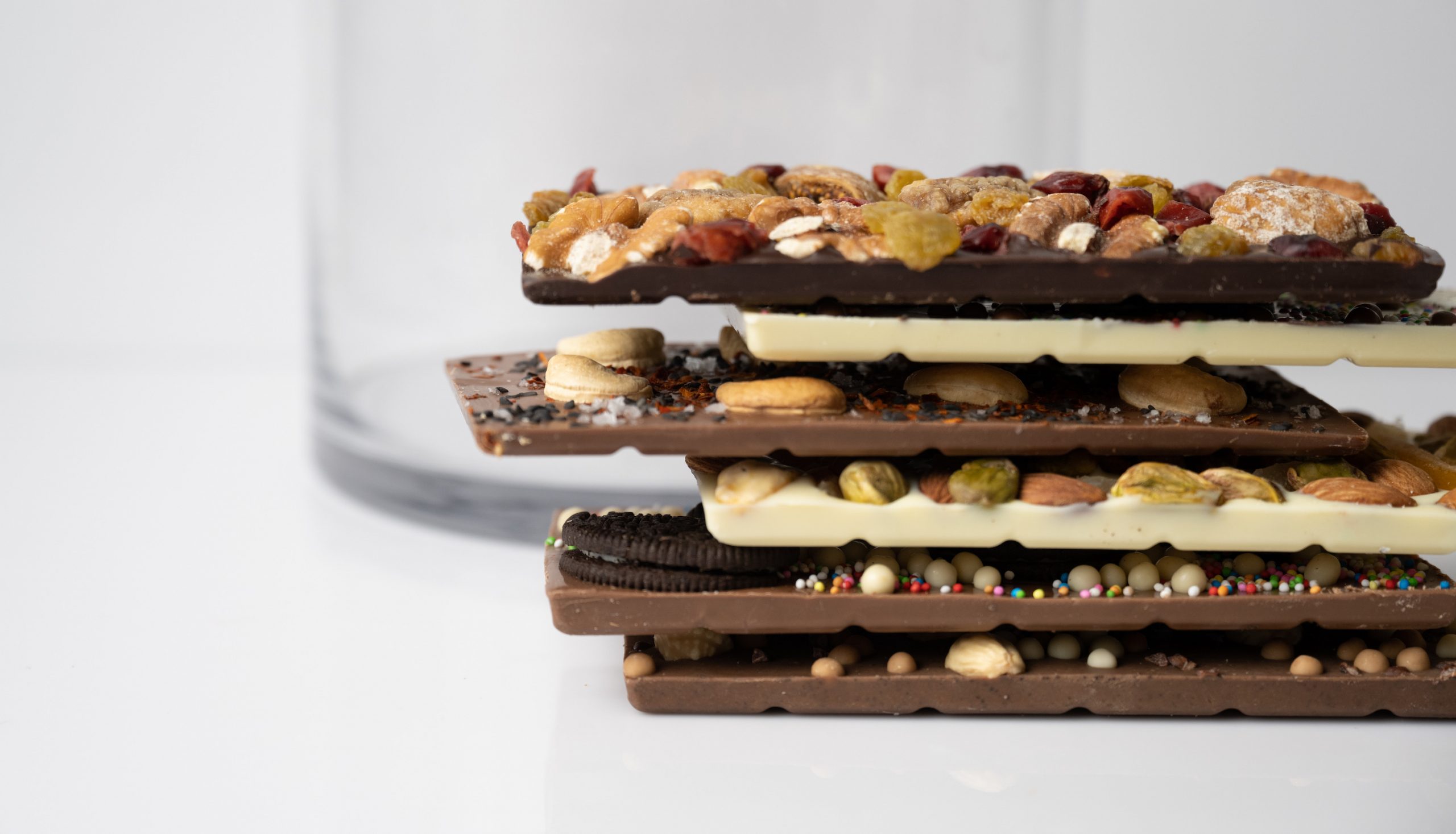 An accountant-turned-chocolatier, Anjalichocolat founder Anjali Gupta left the corporate world in an effort to pursue her passion for chocolate.
Spurred by an Ecole Chocolat course while living in Istanbul, the 58-year-old fell into the world of chocolate-making. Before diving into the chocolate business, she continued honing her craft by undergoing further training in a culinary school in Istanbul and the Callebaut Chocolate Academy in the UK.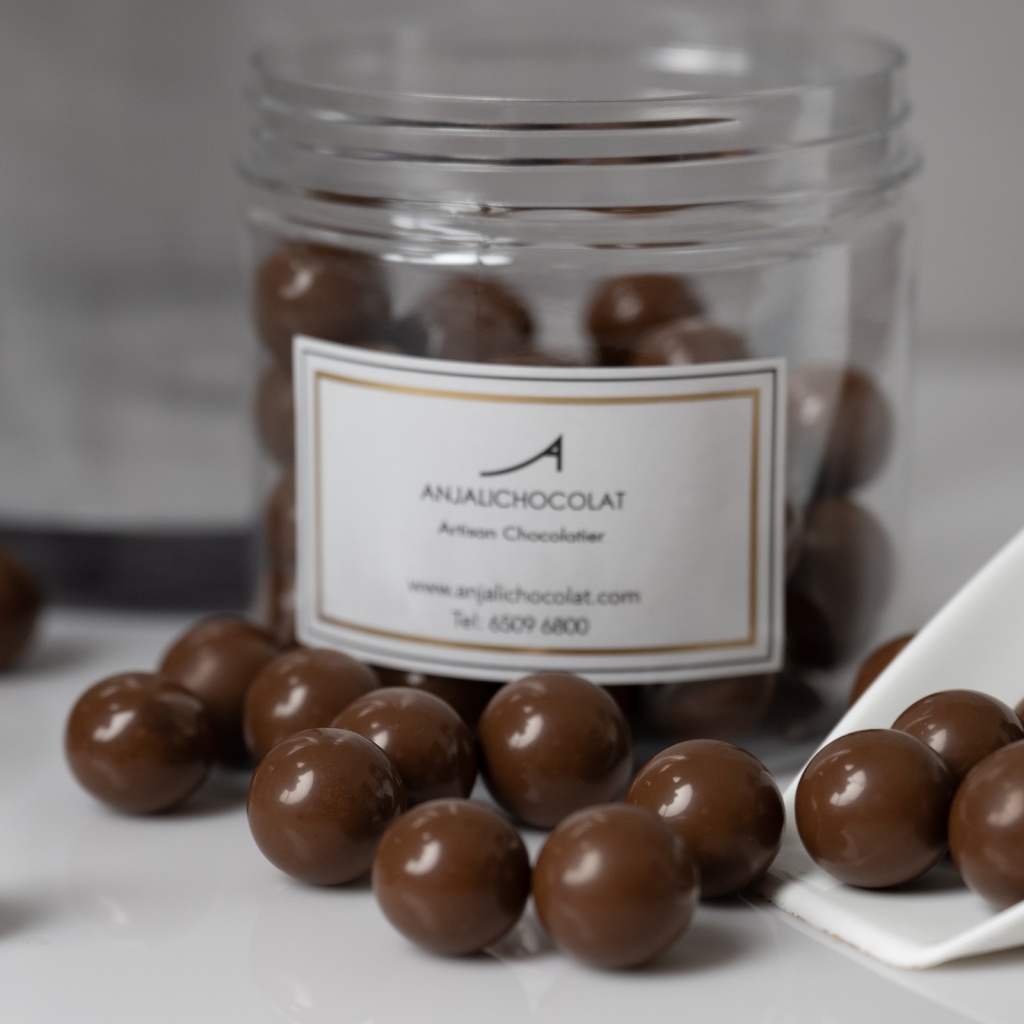 With the help of her daughter who designed its logo, Anjalichocolat opened its doors in 2013.
"I believe in offering something that is unique and memorable to my clientele," Gupta tells HungryGoWhere. This comes through in the attention to detail, such as her choice of chocolate flavour pairings and handmade box embellishments.
Anjalichocolat's focus is to deliver indulgent European-style chocolates. Belgian couverture, fresh cream, butter, fruit puree, whole spices, coffee, teas, nuts, and dried fruit are used to create its treats.
After perfecting the classics, Gupta launched a creative range called From Singapore Lah (S$15 for a box of four). Named after a ubiquitous colloquial term, this collection comprises chocolates infused with familiar Singaporean flavours.
It has 15 flavours, such as teh tarik, kaya toast, Chinese 5 spice, and gula melaka. One of its bestsellers, teh tarik, features a milk chocolate shell encasing a creamy milk chocolate ganache infused with a local tea brand. Toasted tea leaves are sprinkled on top — intensifying the flavour while providing a crunch.
3. Chocoelf
232 South Bridge Road
Nearest MRT station: Chinatown
Open: Sunday to Thursday (10am to 7.30pm), Friday and Saturday (10am to 9.30pm)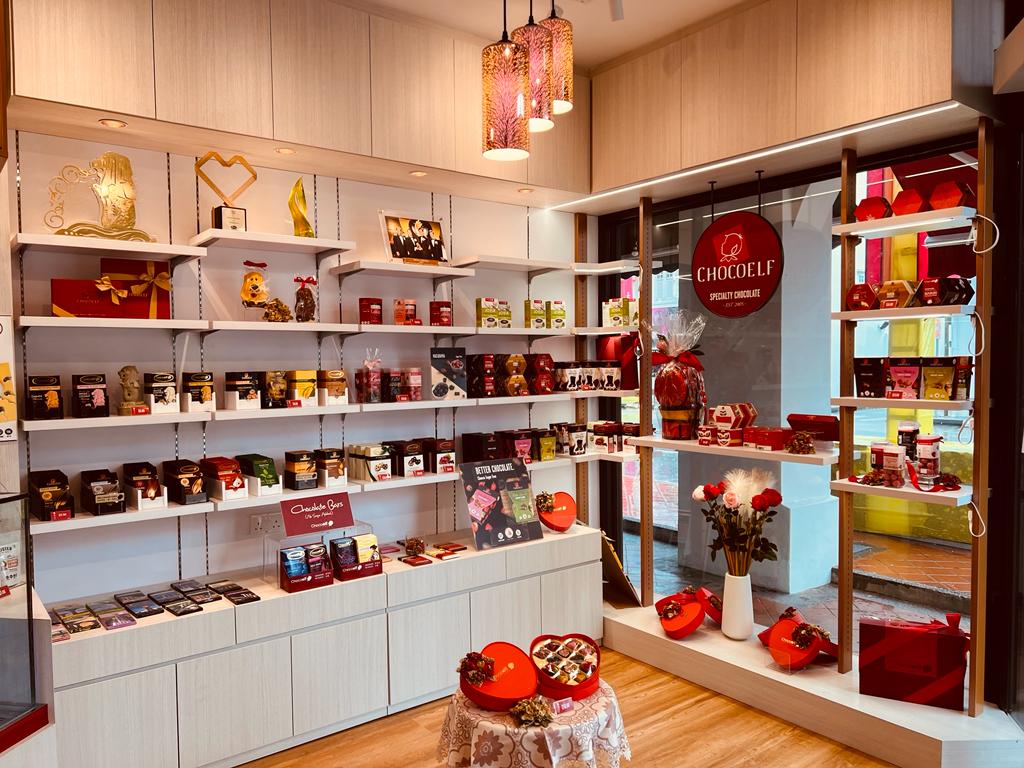 Chocolate has no doubt received some bad press because of its high sugar and fat content. A guilty indulgence, it's usually categorised in the same family as candies and sweet treats. 
Enter Chocoelf, a homegrown brand seeking to change that perception with healthier chocolate options. A tie-up between a doctor and a chocolatier, the duo believe that "no sugar is better than sugar-ed".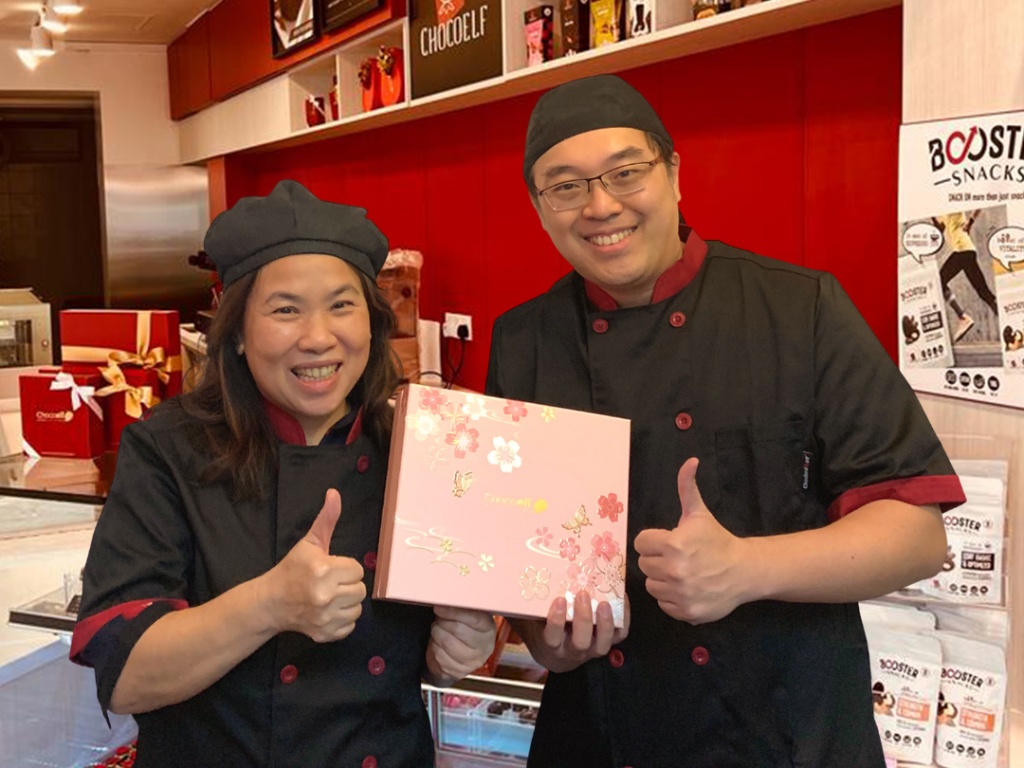 Founders Joe Lee and Josephine Lee then set out to create delicious guilt-free nibbles using little or no sugar, for the health of their consumers. A combination of sugar substitutes (stevia, erythritol and maltitol) is used instead to achieve the best results in terms of taste and texture.
Armed with their dream to share unique Singapore-style chocolates with the world, the founders created a range of artisanal chocolates and confections that are boldly infused with Asian ingredients.
Crafted in Singapore, their bestselling signatures include kaya pandan.
Popular among Singaporeans and tourists, Chocoelf can be found in shops such as department stores, health stores and various tourist landmarks. You may also pop into its chocolate cafe for a taste.
4. Fossa Chocolate
Order from: www.fossachocolate.com/shop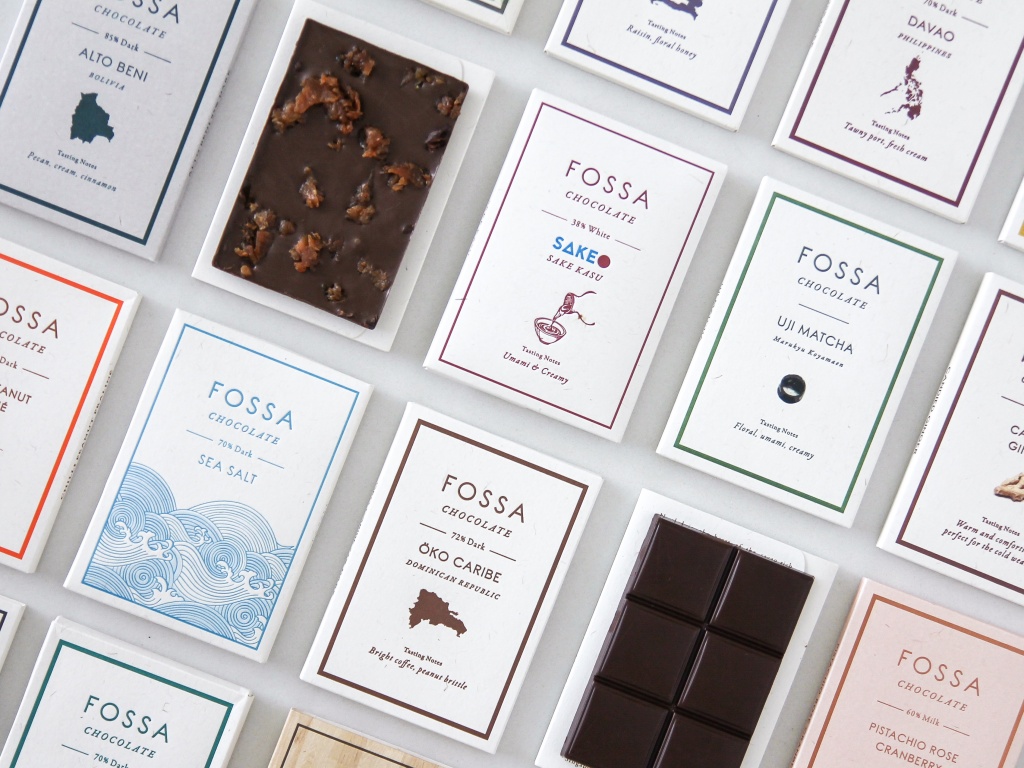 Conceived by a group of three friends — Yilina Leong, Charis Chia and Jay Chua — award-winning chocolate brand Fossa Chocolate had a humble start.
The trio, aged between 27 and 34, started by experimenting with chocolate at home. They peeled everything by hand and used their home oven to roast cacao beans.
Their beginnings, however, go back a little further when the three founders were fascinated by a single-origin chocolate bar from abroad. Despite having only two ingredients — cocoa beans and sugar — the taste of raspberries and almonds was astounding.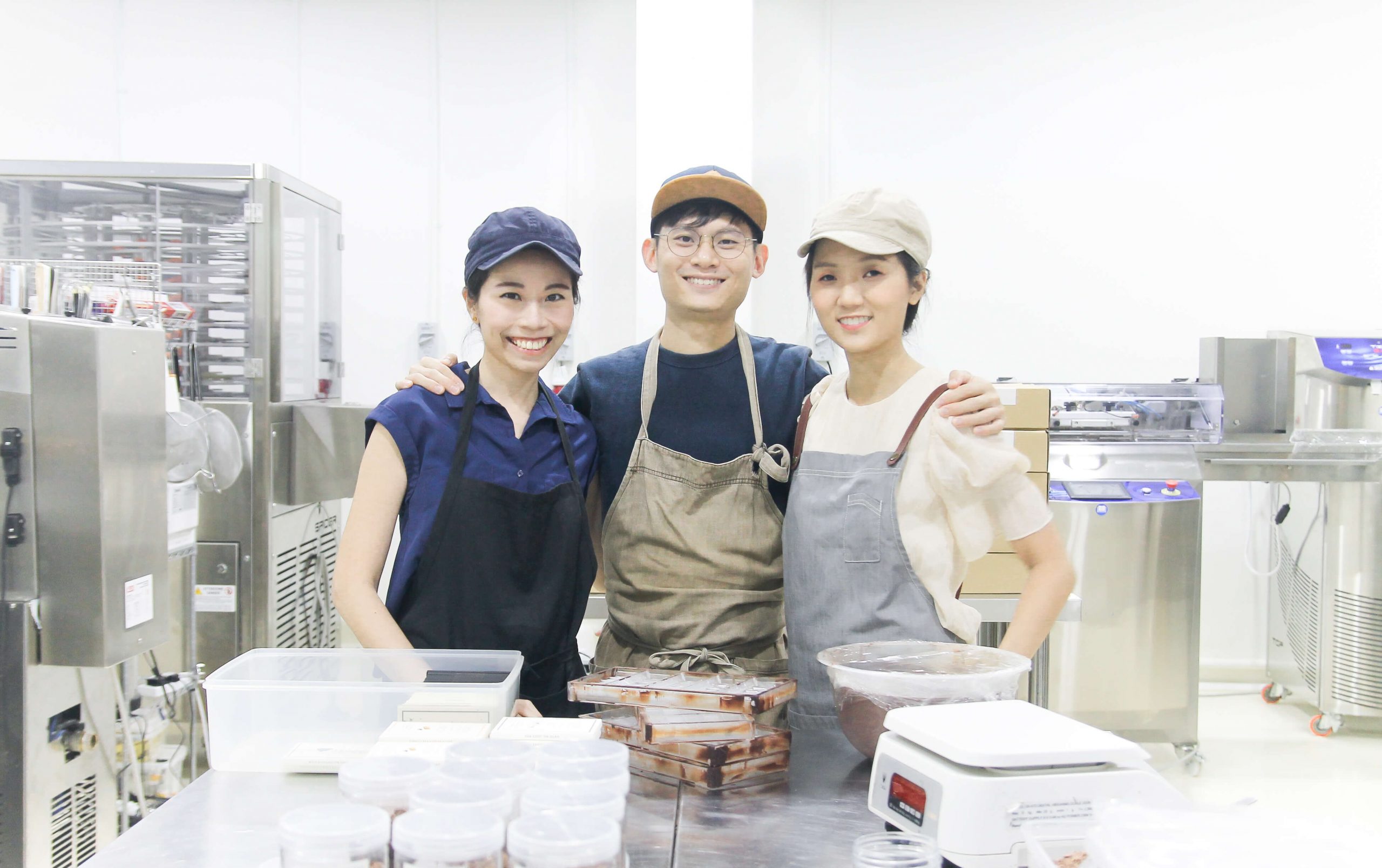 Unable to find chocolates made with high-quality cacao beans in Singapore, the trio set up shop in 2017.
Among the pioneers of single-origin chocolate and bean-to-bar chocolate in Singapore, Fossa Chocolate produces fine chocolate from scratch.
It uses sustainably sourced cacao beans with a focus on bringing forth the unique flavours that different cacao origins offer. Each bar is a product of a time-consuming process — roasting, grinding and tempering the beans in small batches, before finishing them in hand-packaged chocolate bars.
Not shying away from adventure, Fossa Chocolate also partnered homegrown brand Pekoe & Imp to create Honey Orchid Dancong Oolong Tea Chocolate. The chocolate — with hints of floral fragrance, layered with notes of guava and cream — took home a silver award at the 2019 International Chocolate Awards.
Fossa Chocolate has also put Singapore on the map with a presence in Malaysia, Hong Kong, United States, France, and Germany.
Mr Bucket Chocolaterie and Chocoelf are on GrabMart. You can also book a ride to these places.