Food Feuds: Zam Zam Restaurant vs Victory Restaurant
In our new series Food Feuds, we visit competing local food stalls known for their rivalry and try to find out which one does it better.
"Go to Zam Zam, it's the best in town." 
"Go to Victory, it's just as good".
It's difficult to have a discussion about murtabak without hearing about these two legendary eateries. Both Zam Zam and Victory are fail-safe supper joints for murtabak, briyani, and Maggi goreng, each running side-by-side from dawn all the way till 11pm every single day of the week.
Both give off the scent of curry as you walk by, and enjoy a constant buzz from patrons, staff and cars driving past.
For the purposes of this comparison, we'll look at two of their signatures, the mutton murtabak and chicken briyani. But first, let's dive into…
The feud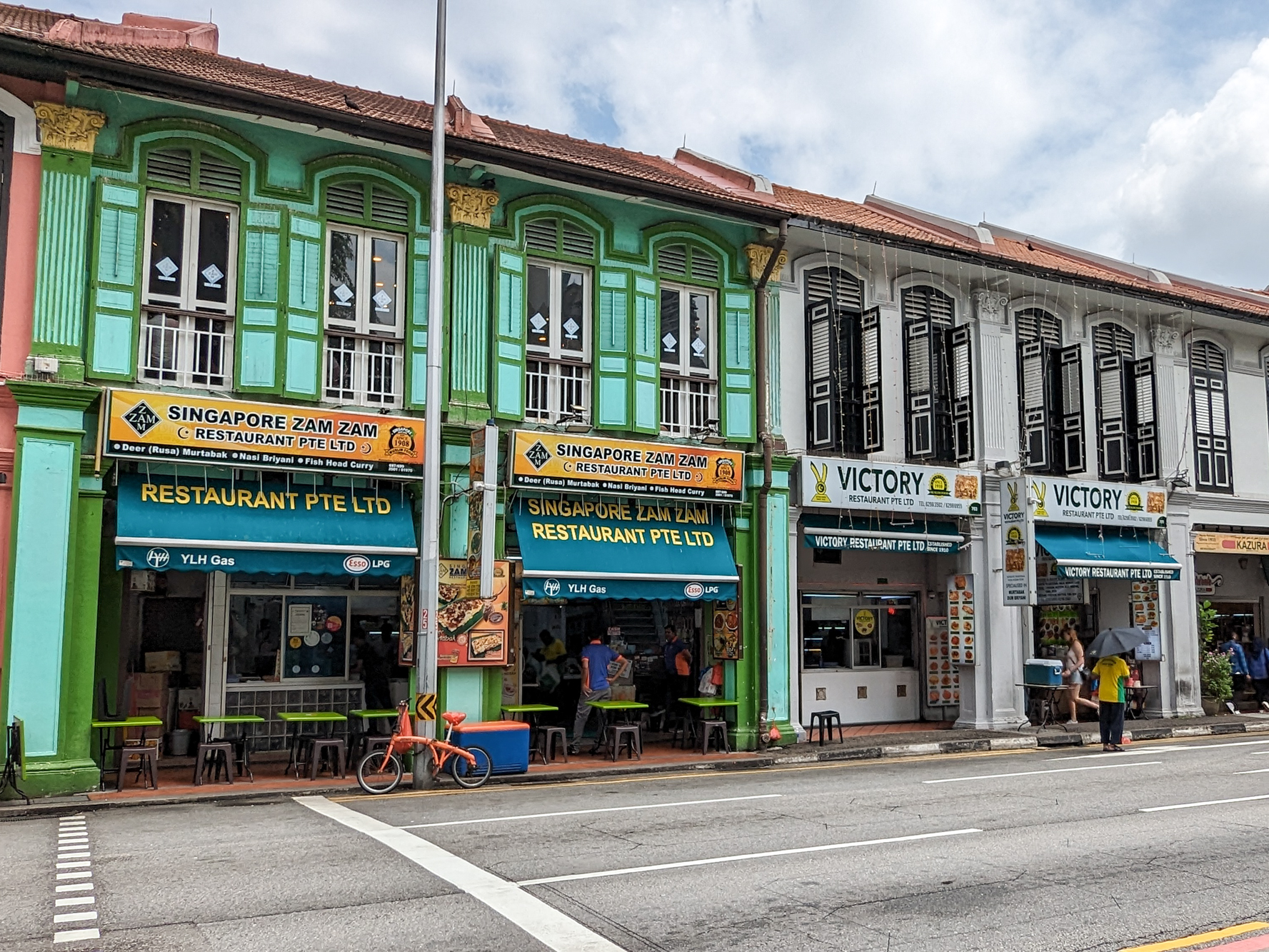 Zam Zam Restaurant hired someone to slash his "rival", a supervisor from Victory Restaurant. 
Murtabak is delicious and all, but really, a slashing over fried dough stuffed with meat, beaten eggs and onions (okay, maybe the Italians would understand)? It's no secret that these two have been competitors for a long time — and we mean, really long. 
Zam Zam Restaurant was established in 1908, and Victory Restaurant came just two years later right next door.
Needless to say, they're pretty much the oldest murtabak specialty restaurants in town and have been going toe-to-toe. Their prices and menus are almost identical — in the spirit of competition, we suppose — but when it comes to the food itself, each has unique tastes and standards.
Zam Zam Restaurant
697 to 699 North Bridge Road
Open: Monday to Sunday (7am to 11pm)
Let's start with the more well-known of the two. You could even say Zam Zam is the most popular Indian-Muslim restaurant in Singapore, beloved by tourists (I was sitting next to a pair of ladies from America who exclaimed that their teh halia was too sweet) and locals (office workers and Muslims who visit the Sultan mosque directly opposite) alike.
Its bright yellow signboard and iconic pandan green shophouse along North Bridge Road is as iconic as it gets. 
Occupying a two-floor shophouse space, the seating and decor are simple, as you'd expect from mamak stalls. The air-conditioned second storey is slightly cosier. 
The menu here is huge, with murtabak, nasi briyani, goreng (fried dishes such as nasi goreng and Maggi goreng), as well as more stew-type dishes such as sup tulang, mutton soup, fish masala, and chicken kurma. A literal century is a lot of time to develop dishes, after all.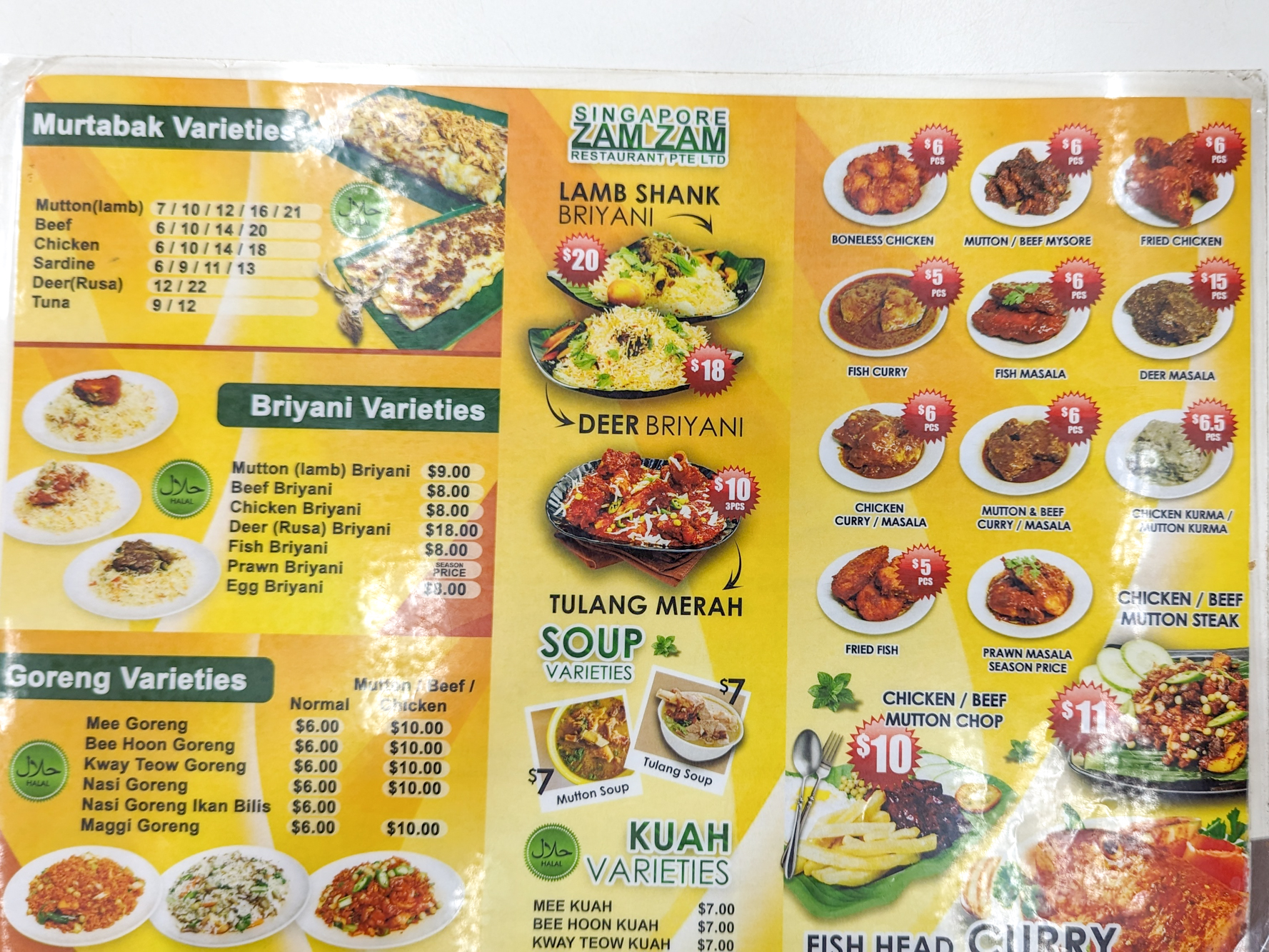 For the sake of this article, we ordered the mutton murtabak and chicken briyani from both restaurants. Service is brisk and business-like (don't expect any warm hospitality here) and the warm food came in less than two minutes — very quick even for an early weekday lunch.
Zam Zam's murtabak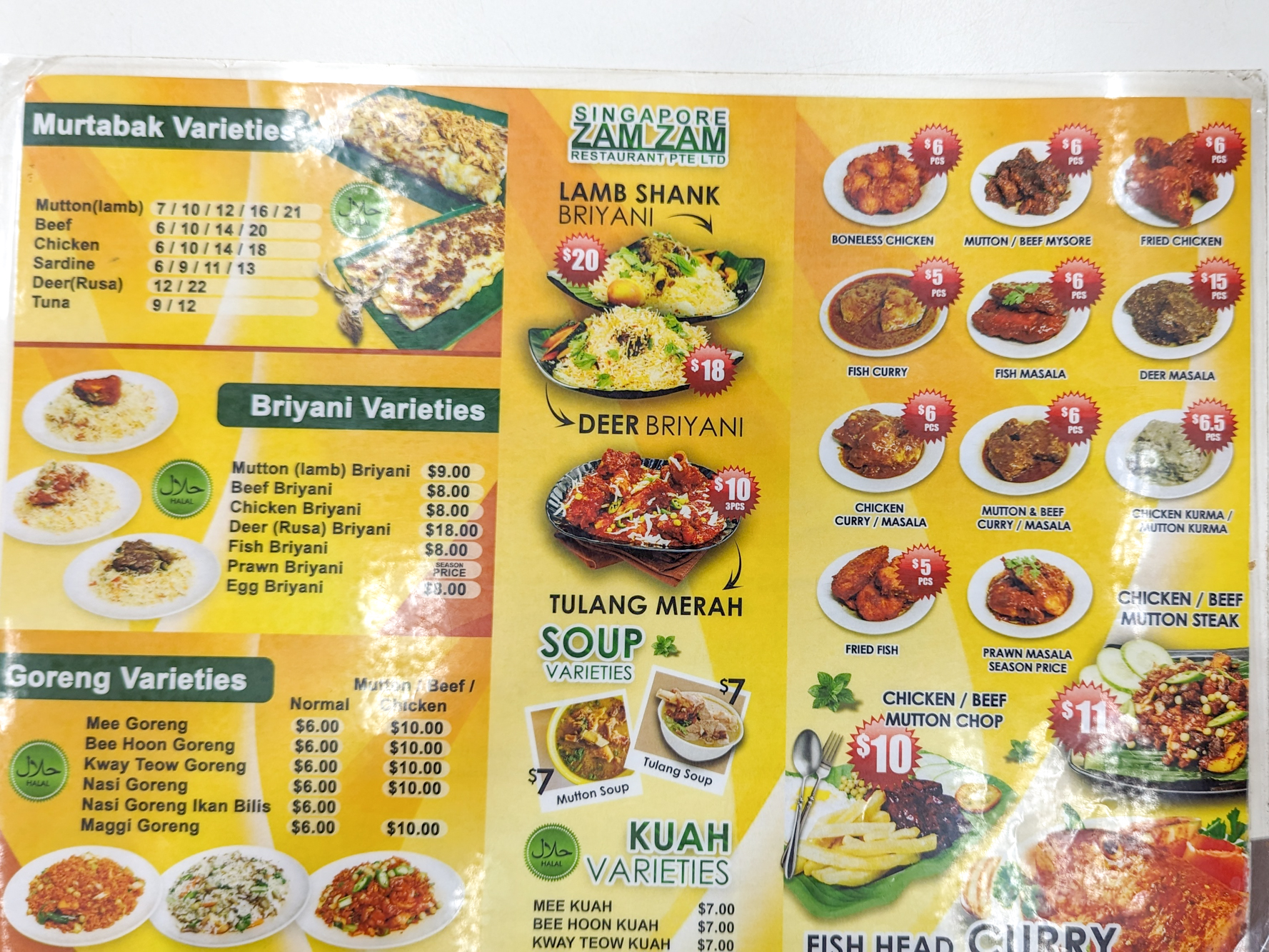 Roti: 4.5/5
Look at the char on that thing, like the good leopard spotting of a good Neapolitan pizza. Zam Zam's dough is fantastic and easily the best I've had.
It is thin enough to give priority to the fillings, but retains a crispy top layer and chewy undercoat that's satisfying to sink my teeth into.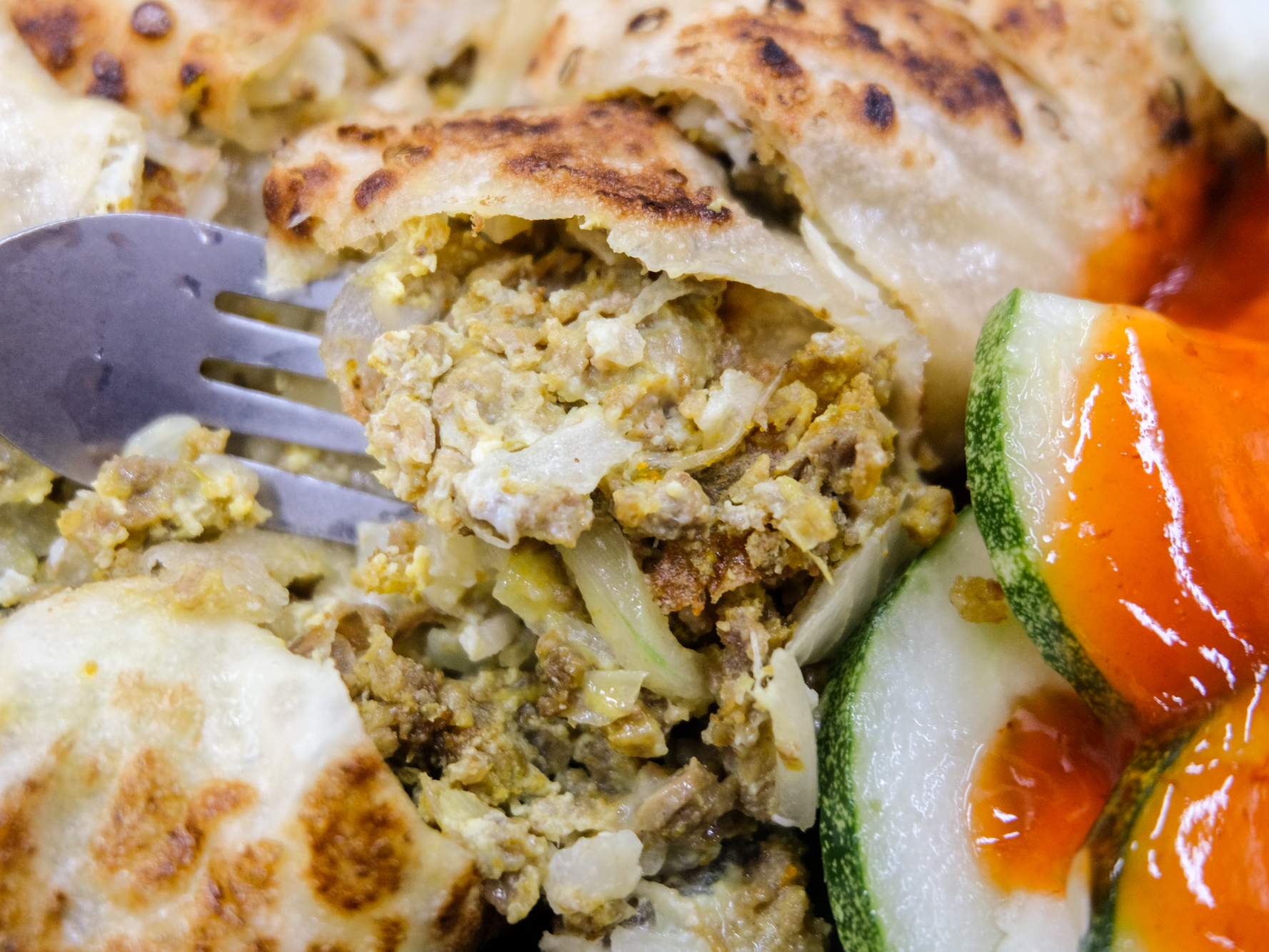 Fillings: 3.5/5
The murtabak fillings come generously packed inside, with tiny shreds of scrambled egg, soft chunks of mutton, and lightly seared onions, though I feel the fillings could be better seasoned.
The mutton, especially, was a little light on flavour and could just as well be beef or some other type of meat. I did like the fact that there are smaller bits for flavour as well as larger slices, which add texture to the dish.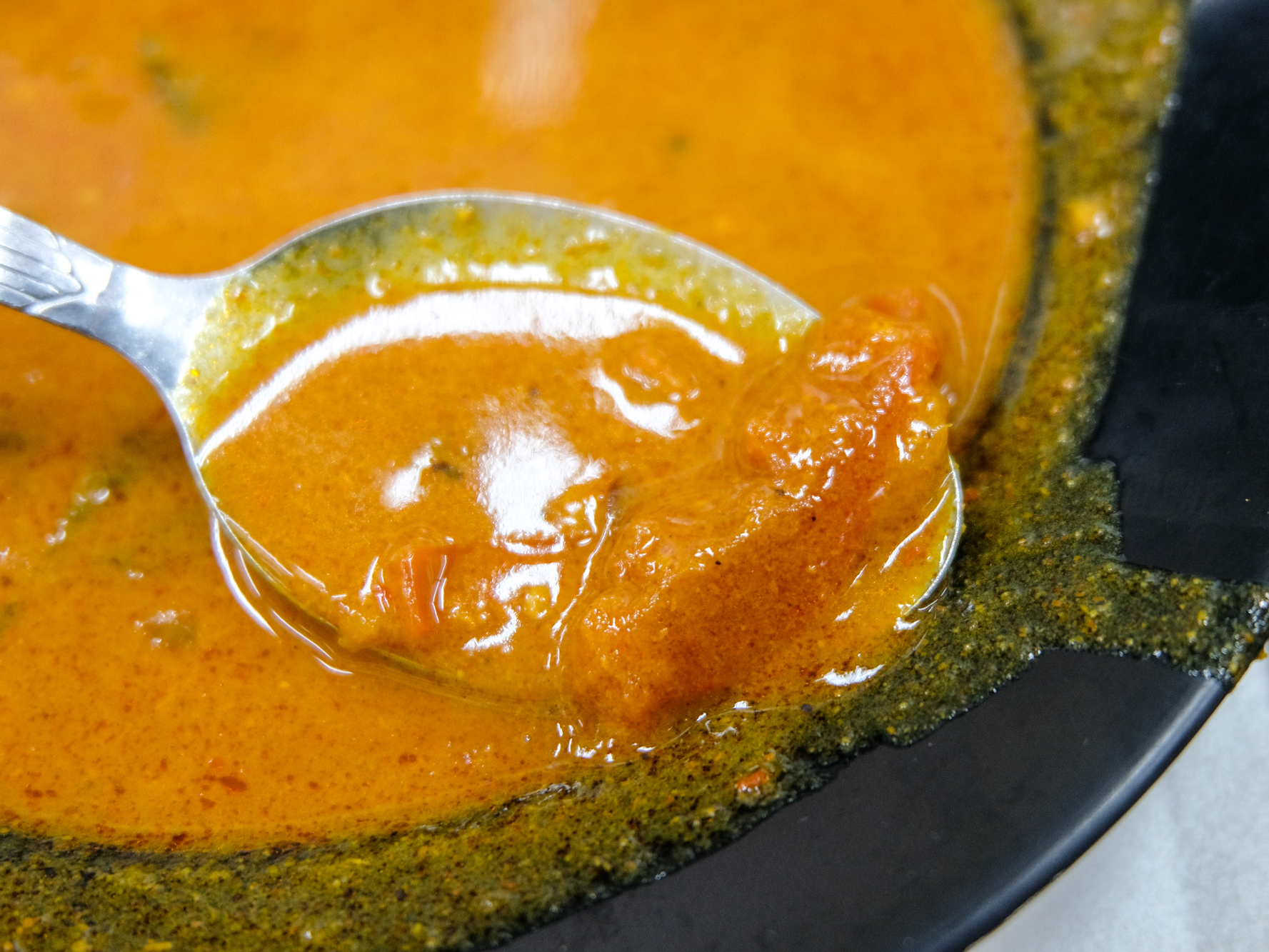 Curry Dip: 3.5/5
The accompanying fish curry is pretty decent, not the watery kind you get at many places, but one that's a bit thicker and ever-so-slightly grainy.
It's been cooked long enough that the spices (such as coriander, cloves and curry leaves) have infused deeply. It's also only mildly spicy, so you can enjoy the extra flavours of the dip without overpowering the murtabak.
Value: 4.5/5
The murtabaks here are huge, even for the smallest portion that I ordered.
The mutton version (there's also chicken, beef, sardine, tuna, and deer) starts from S$7 and goes all the way to a gigantic S$21, though I only recommend getting the bigger ones if you're sharing them with more than three friends.
For the quality and generous amount of ingredients, I say it's a real bargain.
Final score (Murtabak): 80%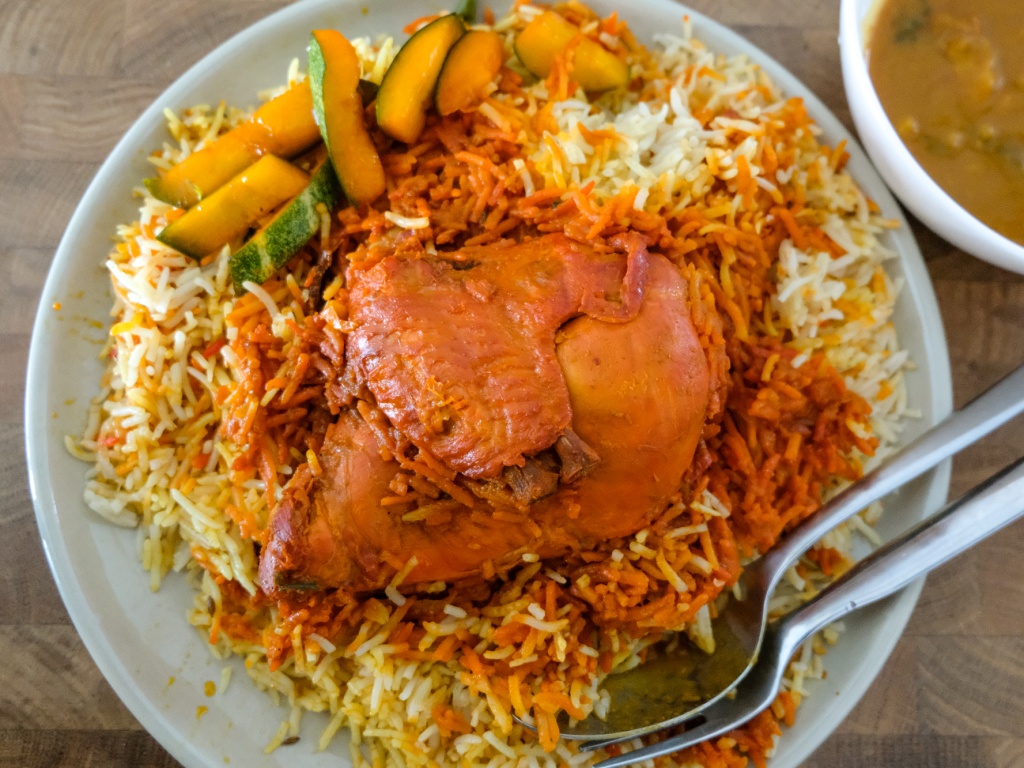 Rice: 3.5/5
Can we just take a moment to appreciate this magnificent portion (yes, it's the smallest size)?
It's usually a given for briyani to have tons of rice, as basmati rice is much fluffier and lighter than the more common jasmine rice usually eaten in Singapore.
It's the process of cooking in a large vat that lets the aroma and spices imbue into the grains, which gives every bite a lot of oomph. Zam Zam's rice is rich and flavourful, but I found it heavier and denser than Victory's.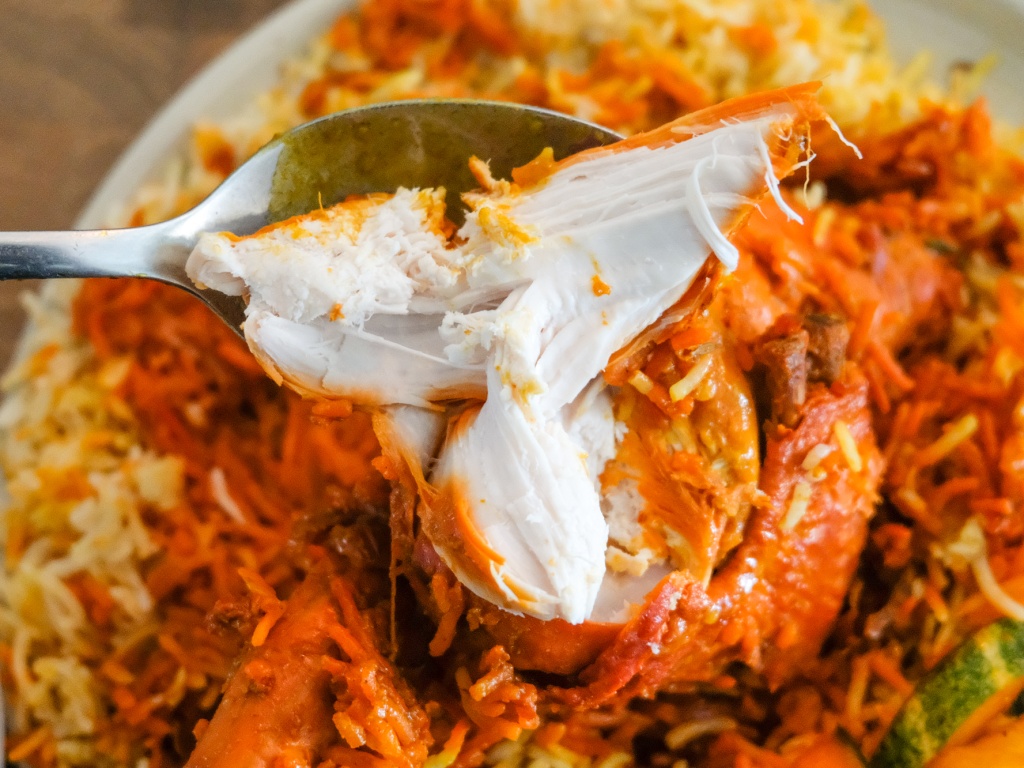 Meat: 4/5 
There's a huge piece of chicken cut from the breast and wing. Inside, the bright white meat is lightly marinated (traditionally with yoghurt, citrus juice and spices) so it's relatively flavourful inside and not just on the surface.
The skin is slathered in a sauce that's made with red chilli, cumin, ginger, and garlic — it's a solid chicken, but could be juicier.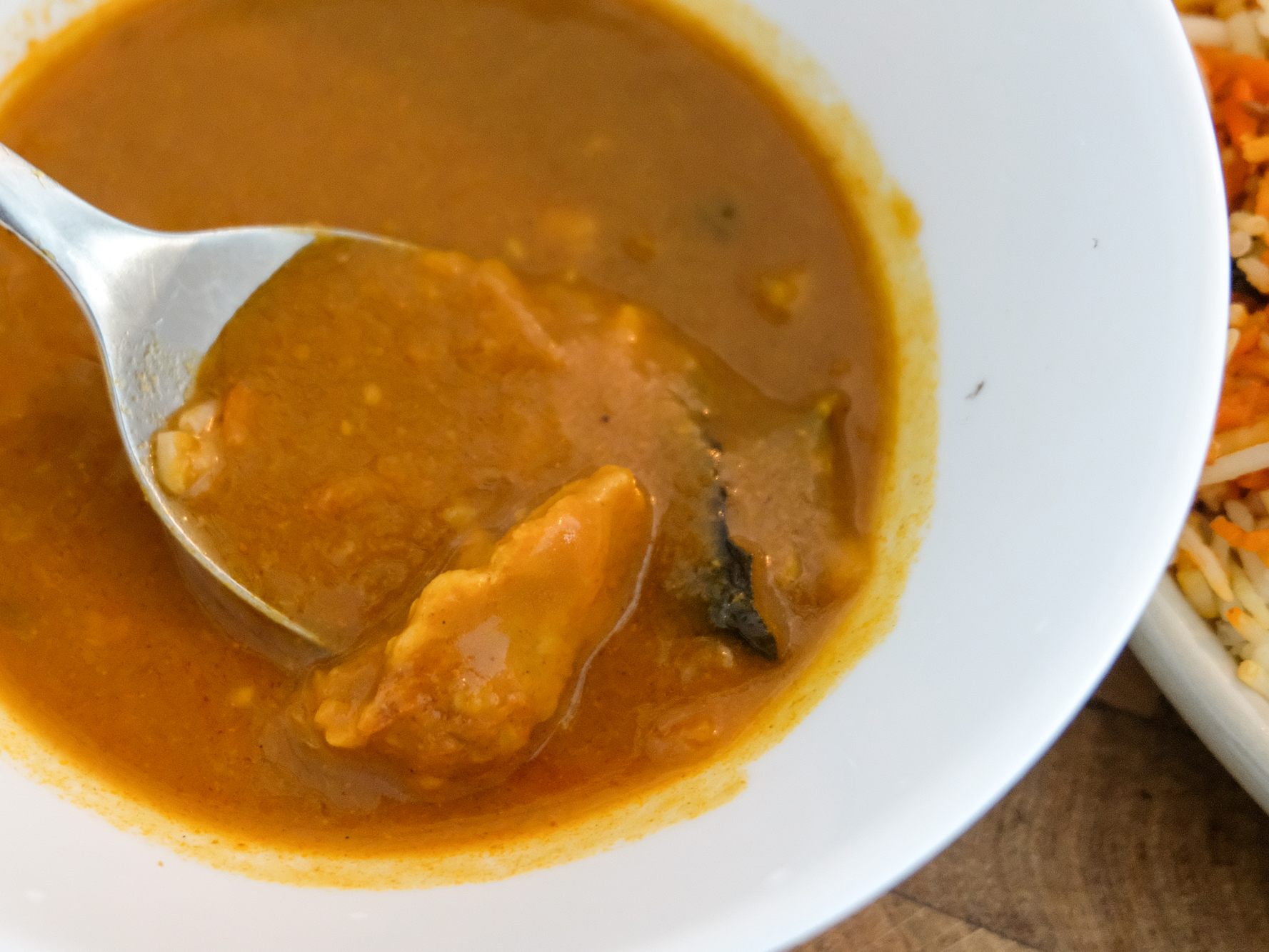 Curry: 3.5/5
There's some chicken curry accompanying the briyani that's somewhat on the grainier side, which might be chunks of potato that have been cooked down. It's a decent curry but a little blander than we hoped (perhaps more salt and sugar is in order?).
Value: 4/5
At S$8, the chicken briyani offers a lot of bang for your buck. For one, the portions are pretty massive, so you'll be sure to leave with a bulging stomach. The rice and meat is fairly tasty as well, and I'd rank it amongst the better briyanis I've had in Singapore.
Final score (Briyani): 75%
Victory Restaurant
701 North Bridge Road
Open: Monday to Sunday (7am to 11pm)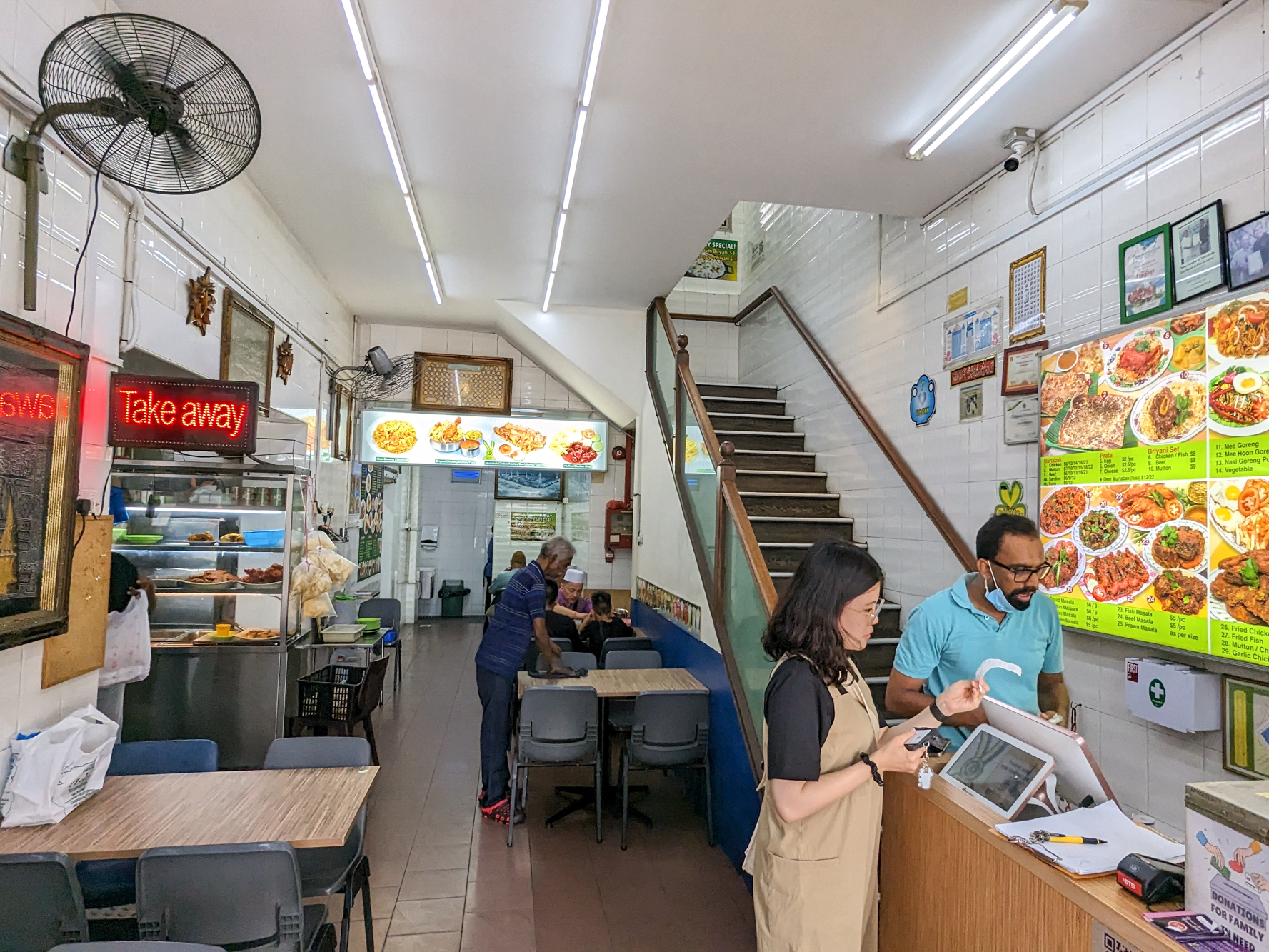 Victory Restaurant has won over its market share of the murtabak pie, with a loyal following that's been supporting the business for literal generations. 
Taking up the shophouse unit (albeit less distinct than Zam Zam Restaurant with its yellow cream colour) right next to its sworn rival, the layout of the eatery is more or less the same, with a front counter and stairs leading up to the air-conditioned floor on the right, and a modest dining area at the entrance. 
The energy here is palpably less bustling, with fewer newspaper articles pinned up on the glass window.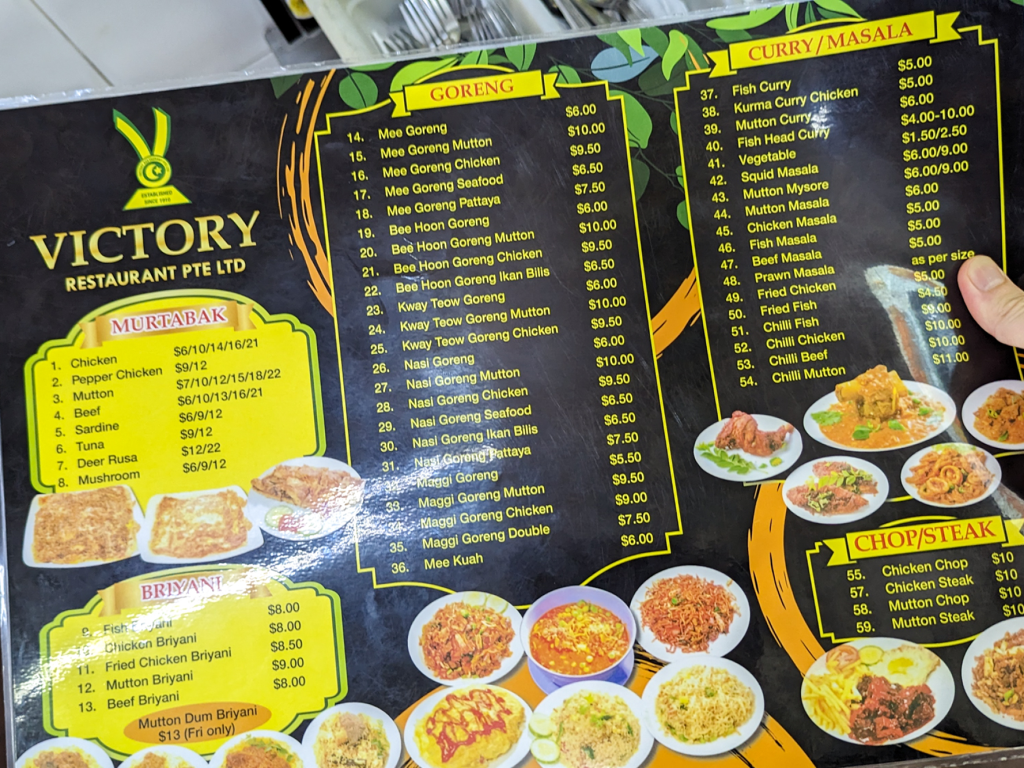 The menu selection is slightly larger than Zam Zam's, with things such as mushroom and pepper chicken murtabak, as well as a larger selection of gorengs, curries and masalas.
There's a terse welcome by the front-of-staff and I'm seated with my order placed in less than a minute. Just like with Zam Zam, the food arrived on the table in barely two minutes.
Victory's murtabak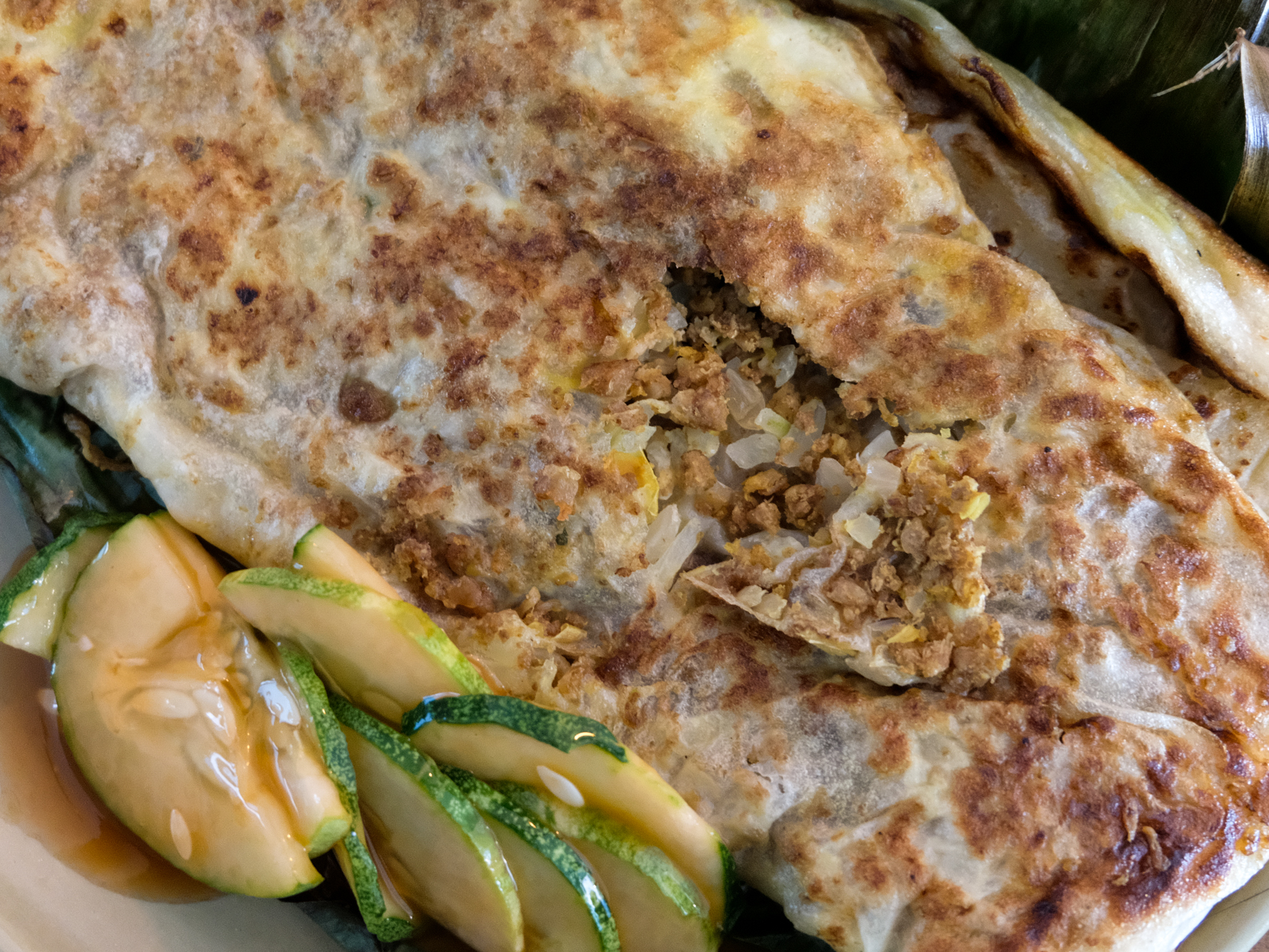 Roti: 3.5/5
Victory's dough isn't as crisp as its competitor, and the lack of any strong char marks means it hasn't been on the pan for as long.
The 'skin' is also thicker and more chewy, which I find more reminiscent of prata. I imagine there are many who prefer it this way though.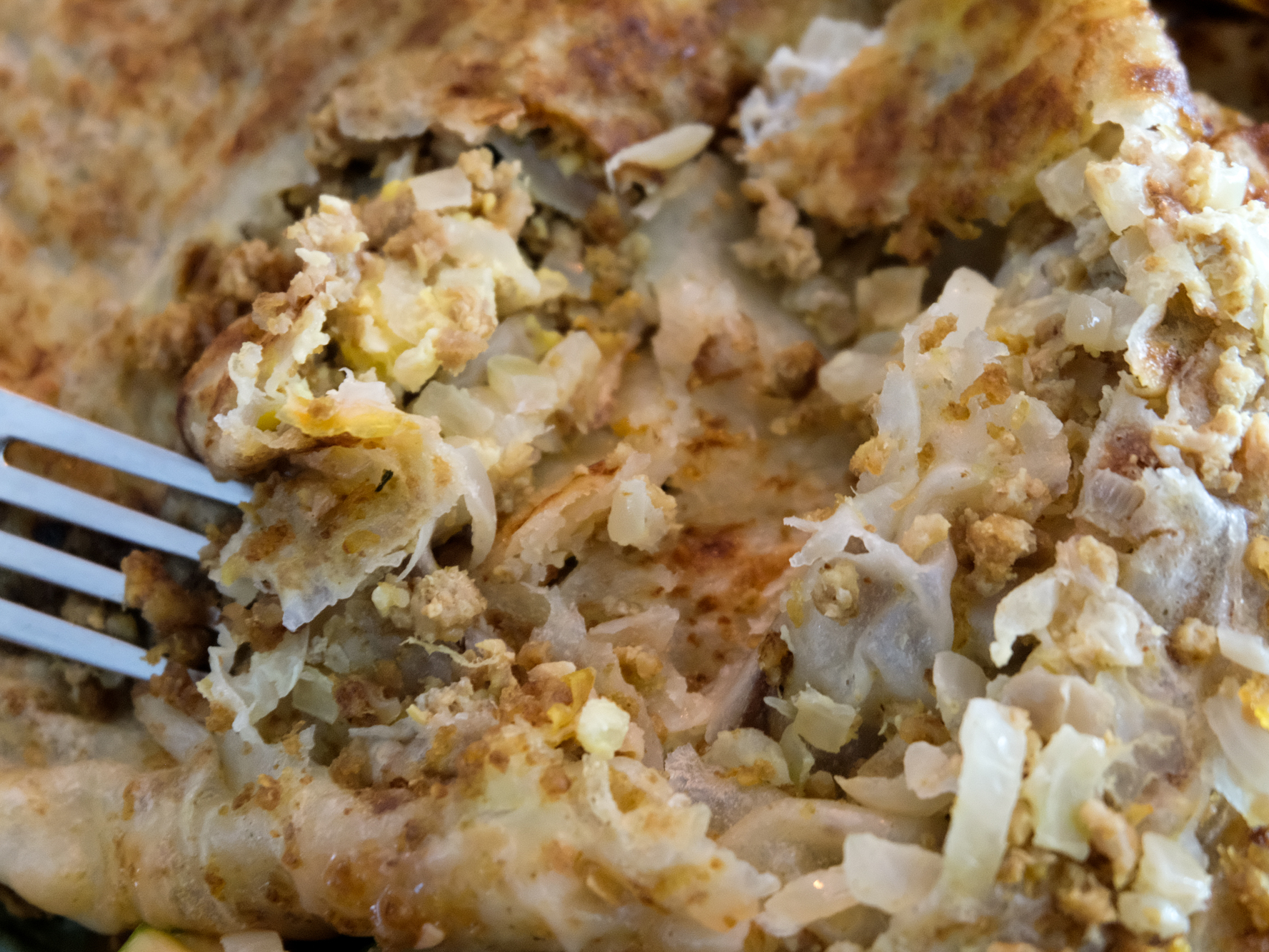 Fillings: 4.5/5
The onions are chopped more consistently than Zam Zam's, so every bite is relatively consistent with loose scrambled eggs, onions and mutton. The tender meat though, is absolutely flavourful and richer in mutton flavour.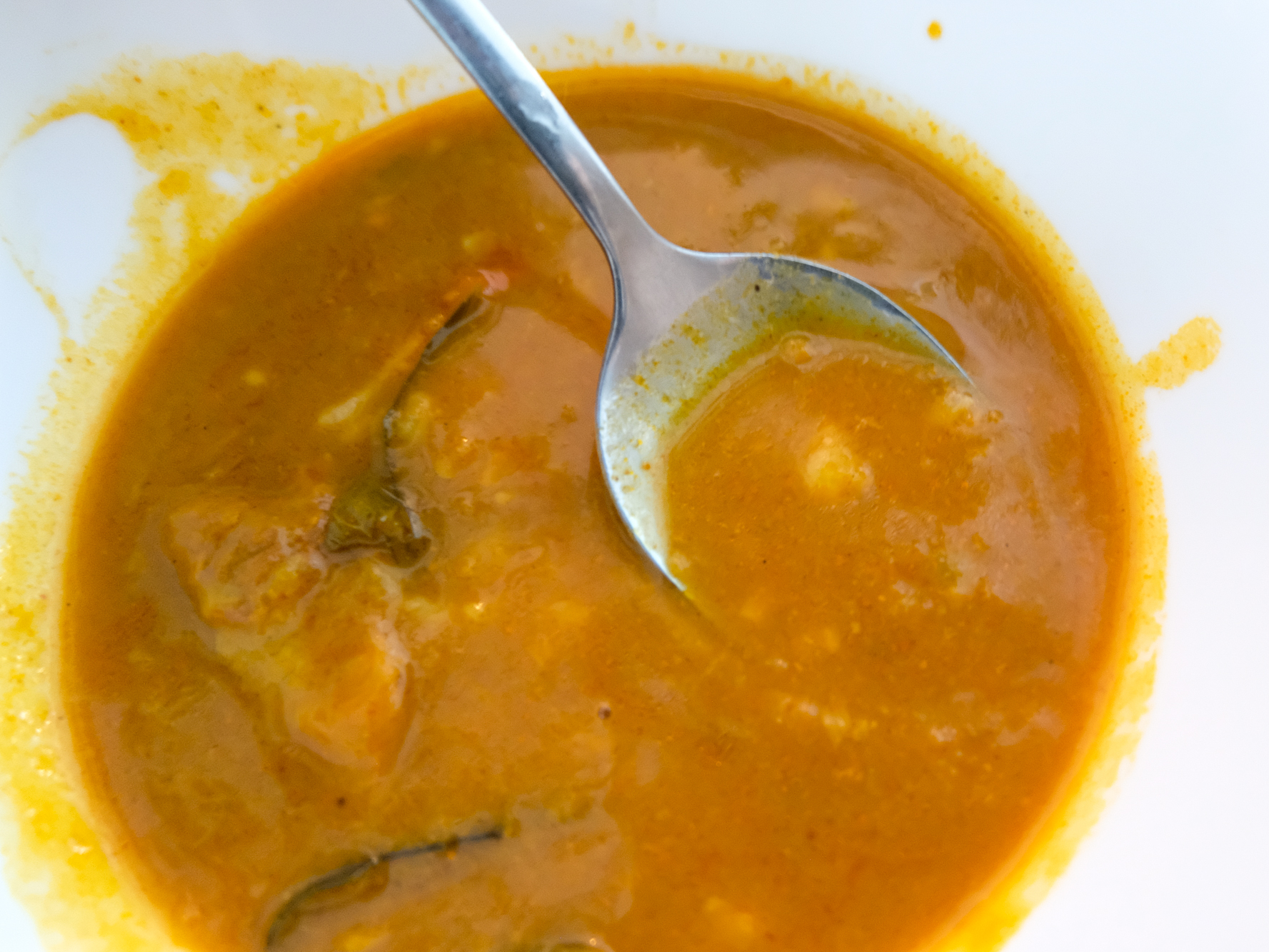 Curry Dip: 3.5/5
The chicken curry accompanying the murtabak is decent enough, though a little heavy on the curry powder taste.
There are also small morsels of chicken inside and disintegrated potatoes. We think the murtabak is flavourful enough on its own, so dip it rather than drown your murtabak in this.
Value: 4/5
The murtabak (which also starts at S$7 and goes all the way to S$21) comes in a larger, more squarish piece than Zam Zam's, though I have to point out the fillings don't seem to be as ample as Zam Zam's.
Still, it's quite a generous amount of food, for the price you pay. 
Final score (Murtabak): 78%
Victory's briyani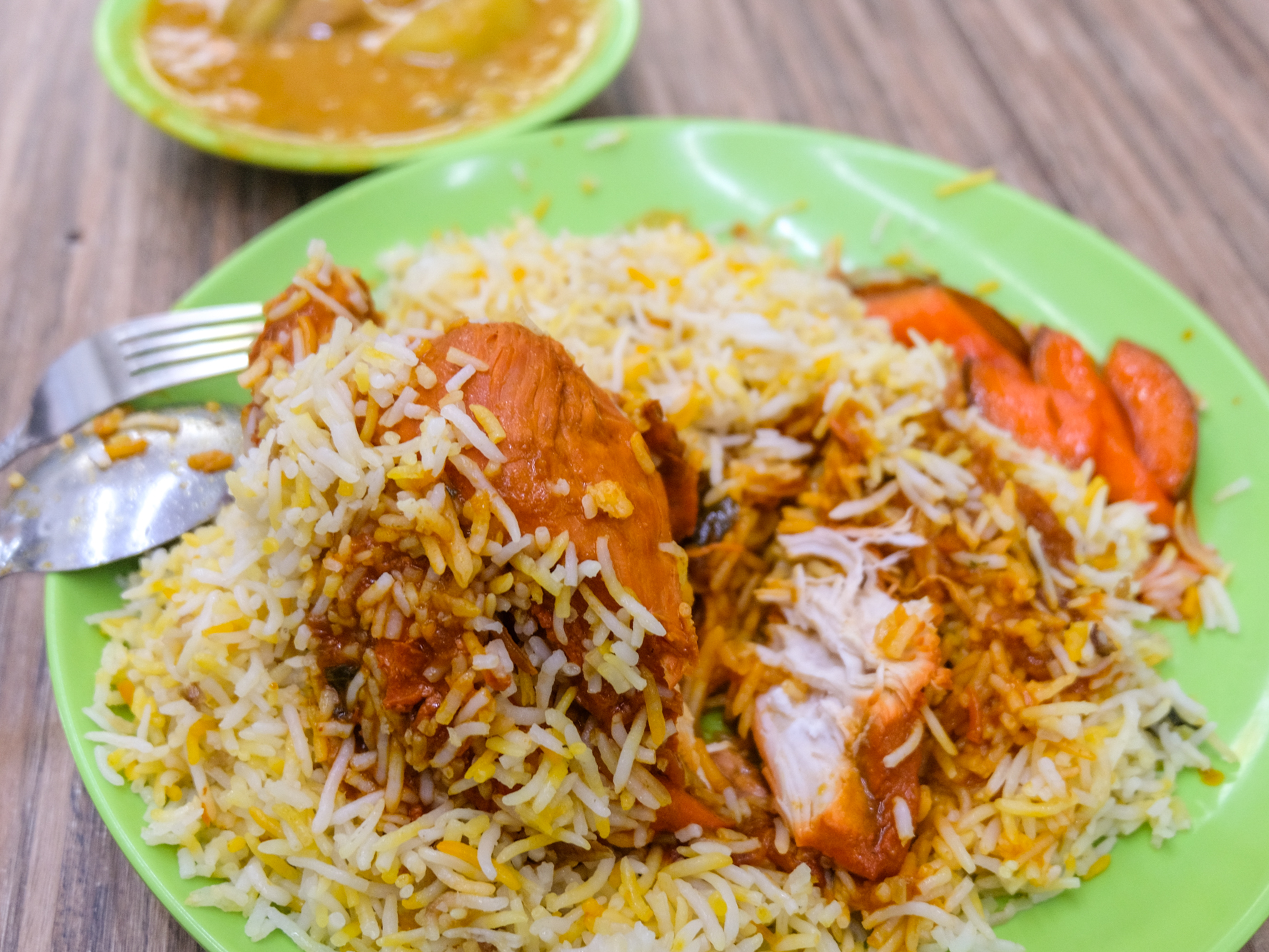 Rice: 4.5/5
Victory's rendition checks almost everything I look for in good briyani rice: Fluffy, incredibly light, just slightly moist, but still full of flavour.
It's not as rich in mouthfeel as Zam Zam's, but this way I'm able to finish the entire plate without the jelak feeling.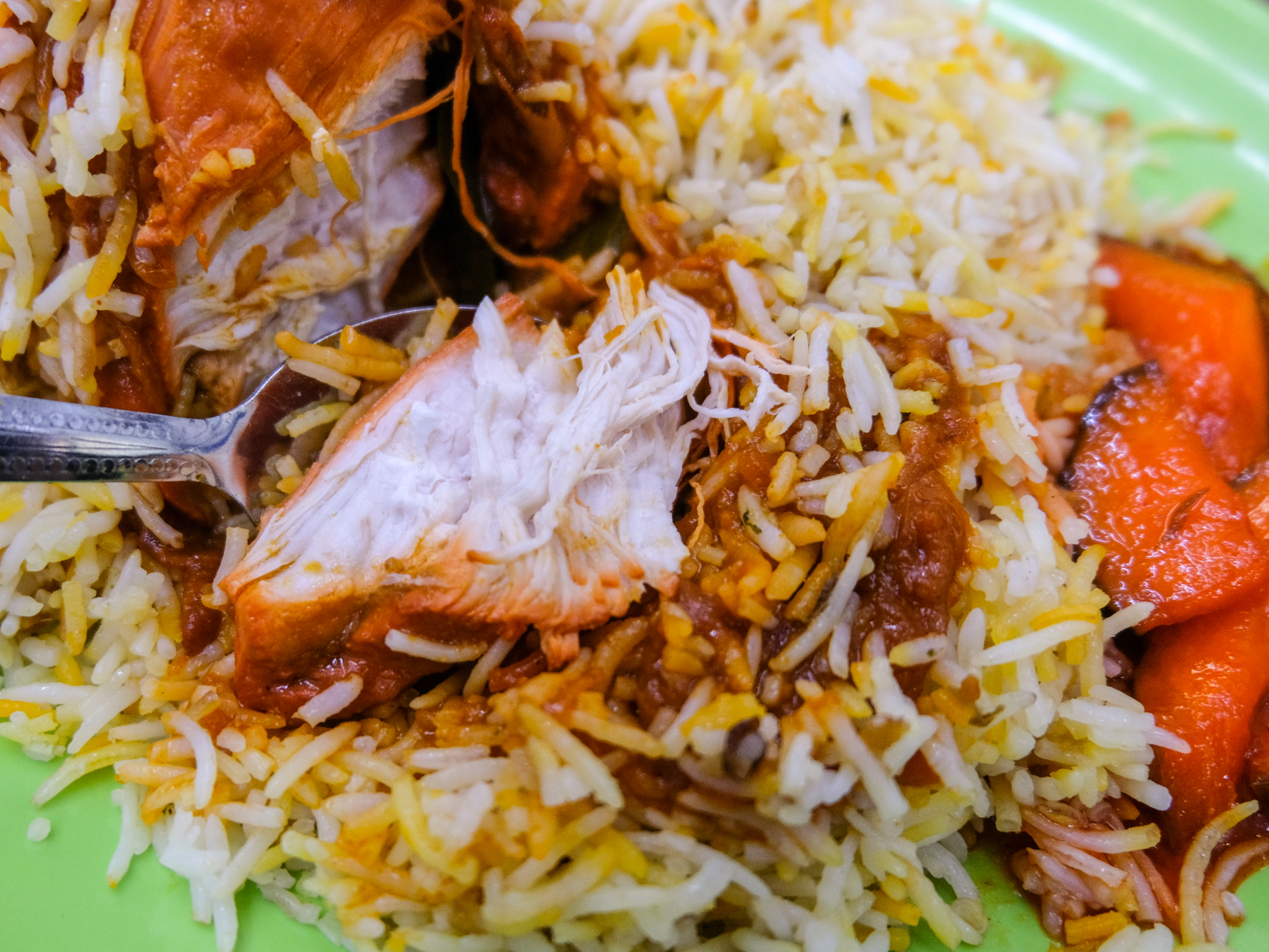 Meat: 4/5
As described above, the rice serves as a fantastic vehicle for the chicken and lets you taste the natural chicken flavour better.
In terms of the meat itself, the marinade tastes very similar to that of Zam Zam's, which is to say, full of masala spice. The meat is also slightly juicier.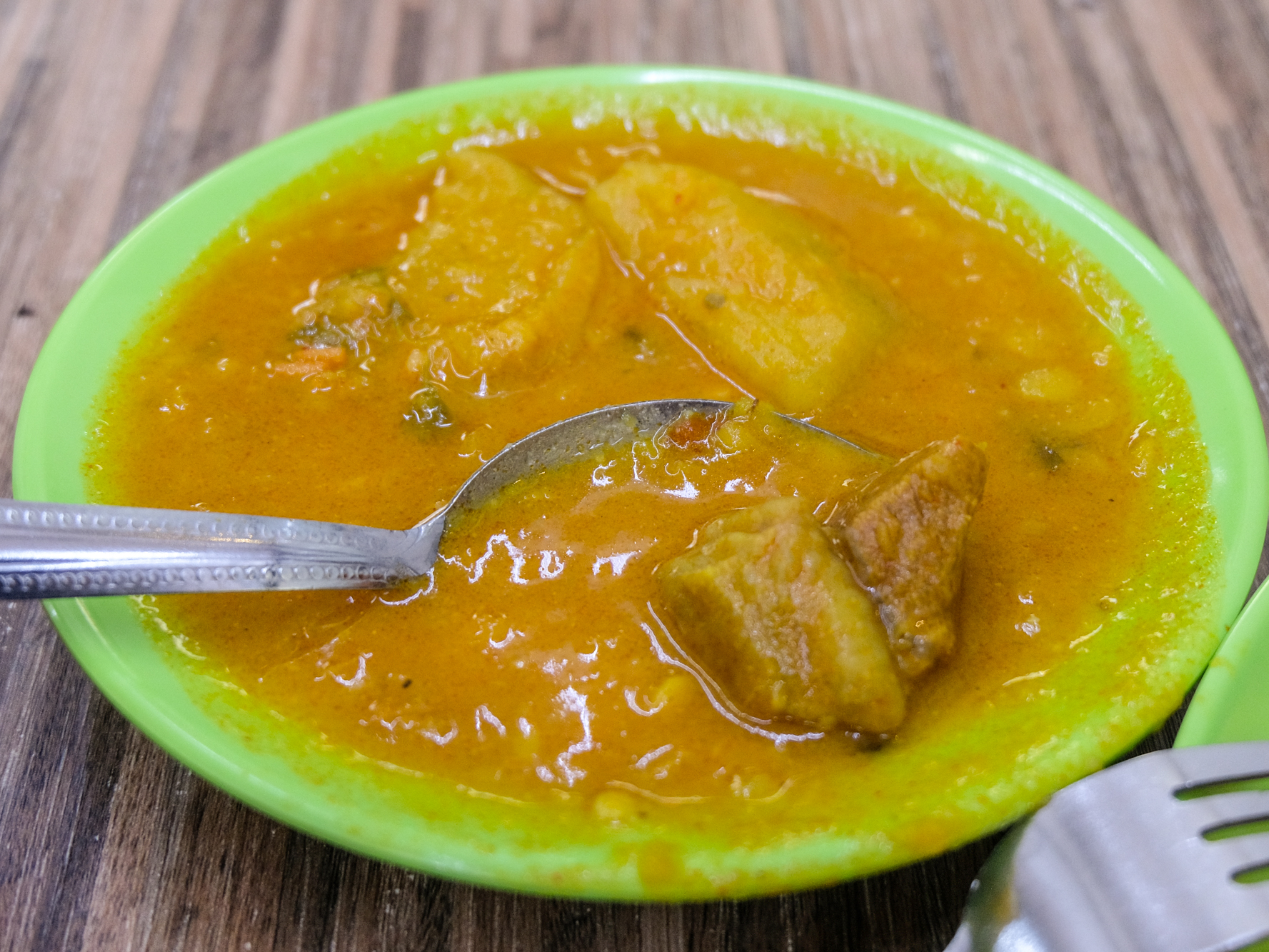 Curry: 4/5
Victory's curry is pretty different from its competitor — the appearance is yellower and the texture more cohesive and starchy, thanks to the copious amount of boiled potatoes. Love that there's a medium-sized piece of mutton inside that's soft and tender as well.
Value: 4/5
The chicken briyani here is competitively priced the same as Zam Zam's at S$8, which again, offers massive value, especially with the incredible rice and curry side abundant with ingredients, though the chicken piece is slightly smaller than Zam Zam's.
Final score (Briyani): 83%
Our verdict
The winner (Murtabak): Zam Zam Restaurant
It's a close fight, and both are very good murtabaks, but ultimately Zam Zam wins for its excellent crispy murtabak.
There's just something about flavourful dough that's charred but not burnt that adds a certain smokiness to the mix and makes each bite so satisfying. 
While Victory's fillings are generally a tad more flavourful, Zam Zam's murtabak holds its own and offers a better mouthfeel with its various textures. Curry-wise, both are around the same standard, adding a spicy and rich enough layer to the dish. 
The winner (Briyani): Victory Restaurant
Turns out, Victory Restaurant's briyani is just that good, mostly owing to the incredibly fluffy, moist and flavourful rice that absorbs the sauce from the chicken that much better. 
While the chicken from both sides were mostly comparable, I felt that Victory's meat was slightly more tender and juicy. They also had an interesting and chunky mutton curry that gives more dimension to the meal.
HungryGoWhere paid for its meals at both stalls for this article.
Interested in more food feuds? Check out our pieces on Hill Street Tai Hwa Pork Noodle vs Tai Wah Pork Noodle or 328 Katong Laksa vs Janggut Laksa.
Both stores are on the GrabFood delivery service and offer free delivery (up to S$3 off) with GrabUnlimited.
Alternatively, you can book a ride to Zam Zam Restaurant and Victory Restaurant.
Do explore the new GrabFood Dine-in service for awesome deals.