So… I ate healthy food for the first time in my life at Simply Wrapps…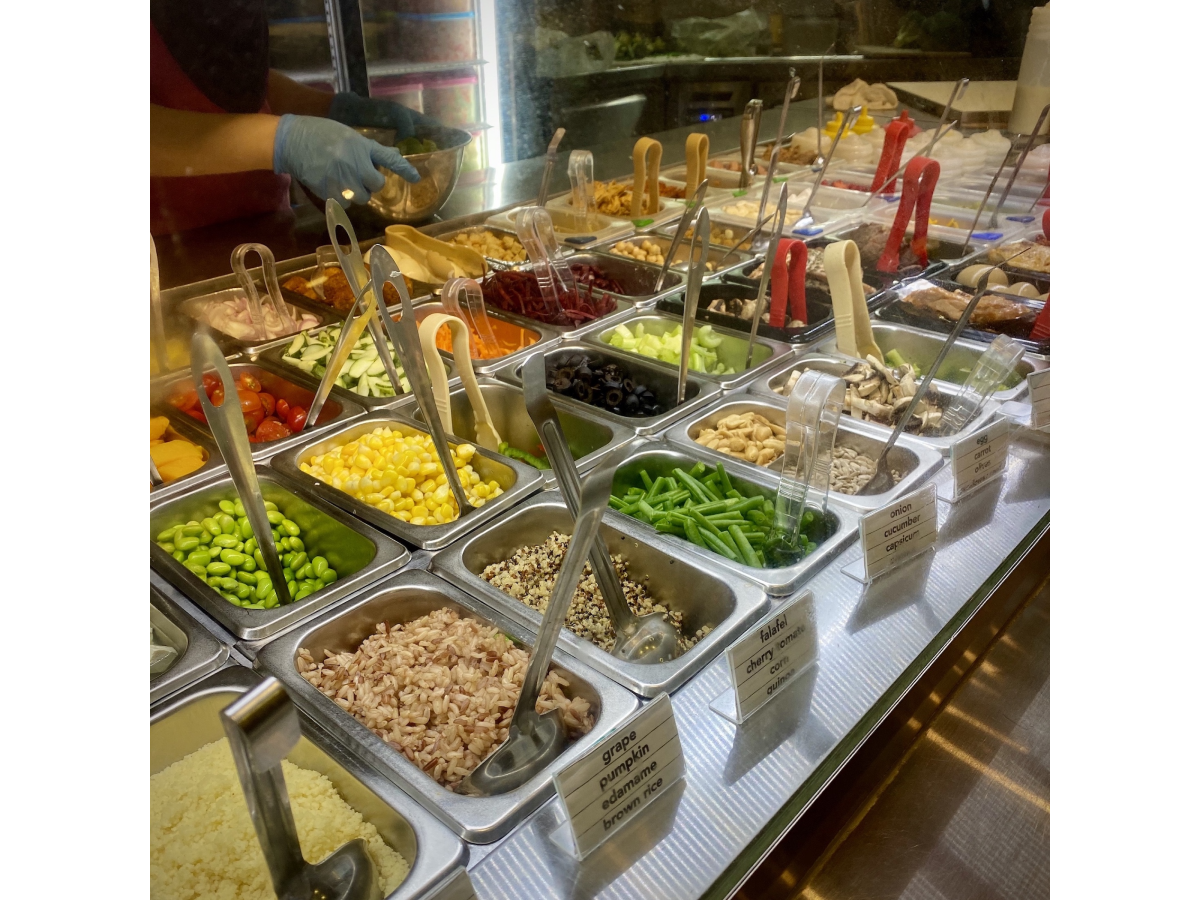 I have never eaten healthy food in my life.
So what's it like to eat it for three days in a row for lunch?
Naturally, I wasn't looking forward to it and who does? The mere thought of anything healthy sends me running in the opposite direction.
You see, the HungryGoWhere team was in the midst of refreshing our best food guide to Plaza Singapura and many of our health freak foodie friends suggested we try Simply Wrapps.
Even people who are not into healthy food would love it, they said.
So me the grease-lovin' hawker food editor got tragically nominated for this abomination of an experiment.
So I said to myself, I might as well try and lose weight since I'm at it.
Day one
So I forgo-ed my nasi padang and fried Hokkien mee and off I went to Simply Wrapps to face my demons.
My first impression was that everything seemed rather confusing.
I stood there looking at the menu boards for five minutes before deciding to feel impressed that there's actually quite a lot of choice and complexity to healthy food, even though I would never admit it to anyone.
To make it easier for people, you can choose one of 20 ready made dishes at Simply Wrapps — either as a wrap or a salad.
The other option was to customise your own wrap or salad and choose your favourite ingredients.
While that option sounded attractive, I know from experience that it can go horribly wrong if you don't know the menu.
So I picked the Martian's Delight. You can choose to have it as a wrap ($11.50) or as a salad ($10.90). I chose to have a wrap for just a little bit of carbo.
It has romaine lettuce, roasted mango chicken, pumpkin, cherry tomatoes, carrots, cucumber and covered in wasabi mayo dressing, it's a chef's recommendation apparently.
The portion was impressively big but I later discovered that "big" isn't any indication that it will fill you up, especially when it comes to healthy food.
Taste-wise, it was delicious and nicely balanced. The chicken meat came nicely seasoned but not overly flavoured, with creaminess and a slightly fruity taste, plus the natural sweetness of pumpkin.
You can hardly taste the wasabi but that's common in Californian-style wraps and salads like this.
I was worried that I would be hungry, but I wasn't. I felt just nice thanks to the cream, the wrap and just a bit of sweetness.
That said, I was ravenous when dinnertime came and possibly ate too much as a result.
I felt sick, my diet was busted and I was back to square one. Ah well.
Day two
Okay, change of tactic. I went back to Simply Wrapps ands tried targeting one of their bigger meals. That will keep me fuller through the day so that I don't overeat during dinner.
Scanning through the menu, I saw a menu range that looked interesting — bowls. Keto bowls, soba bowls and grain bowls. Grilled pieces of meat or fish with vegetables with noodles or rice if you like. Perfect.
I picked the Soba Bowl with Grilled Cajun Chicken ($9.90) — cold cajun chicken, cold soba noodles with a poached egg, sautéed mushrooms, broccoli, kale, spinach, zucchini, seaweed, onions, lettuce and a liberal amount of sesame ginger dressing.
Sounds good but upon eating it, ehhh.
The cajun chicken was decently seasoned with nice spices and had a bit of chicken skin on it but the rest definitely lacked seasoning.
Maybe they're doing the healthier choice thing and trying to lower salt in all of their dishes, but for me, that was my limit.
I'll go low carb, even eat smaller amounts but I need my food to taste of something, anything.
Don't get me wrong. Everything was cooked well, the ingredients were fresh and it was nice tasting the naked flavour of food for a change, but I just need a bit more flavour.
I later found out that I could go back to the counter and request for more sesame ginger dressing. Ah, that makes sense.
Okay, my fault. Dammit, I never knew eating healthily had such a steep learning curve.
At the end of the meal, I was hungry and miserable. I popped into a BreadTalk, bought a fried cheese bread and ate the whole thing.
I felt even more miserable after that.
Afternoon approached and I was ravenous yet again. I ate too much AGAIN for dinner. Miseryyyyyyyy.
Learnt a couple more lessons today. You can't do drastic changes to your diet overnight, you'll just overcompensate and overeat.
If you want to lose weight, try eating a bit less carbo. Portion control just a bit and gradually reduce it over the weeks.
Day three
I am still determined to make this work. I went back to Simply Wrapps, seriously scanned through the menu seriously and picked out the highest calorie dish there was — a Classic Caesar ($10.90).
It had the most caloric dish that Simply Wrapps had and it was more than double that of the Maritan's Delight at a whopping 500 calories.
Still, its comparatively healthy compared to a plate of char kway teow which is almost 750 calories.
Lettuce, shredded grilled chicken, parmesan cheese, croutons, a whole boiled egg and creamy Caesar salad dressing.
"Do you want more dressing, sir?" asked the counter staff. Hell, yes. Pour on the dressing PLEASE.
I sat at the table, tucked into my salad and it was….utter bliss.
You can't go wrong with a classic great-tasting Caesar salad — creamy, cheesy with generous meaty chicken chunks. It's also nice that they use flaked parmesan instead of the processed fake table parmesan at pseudo Italian restaurants.
I was eating less calories and the food tasted so good that I was scraping every little bit off the bowl. Now this should be the way to lose weight.
One niggle though. It was too much dressing and the dish actually got a bit too salty towards the end. Yes, it was my own fault for agreeing to extra dressing.
Lesson of the day? Trust your counter staff, she knows best. Taste it before deciding whether you need to add more.
I left Simply Wrapps feeling satisfied and when the afternoon came, I ate some mixed nuts to stave off my hunger. Dinnertime came, I ate a normal meal and didn't overeat.
Finally, success. Albeit, three days late.
Okay, now that that's all over, back to my char kway teow.
---
This archived article appeared in an earlier version of HungryGoWhere and may not be up-to-date. To alert us to outdated information, please contact us here.